I had lunch at Khyber (カイバル) after years absence. Khyber is Northern Indian foods restaurant. Their tandoori foods and cheese kulcha have high reputation. Their Indian curry lunch is awesome. They are in a group of Dhaba India.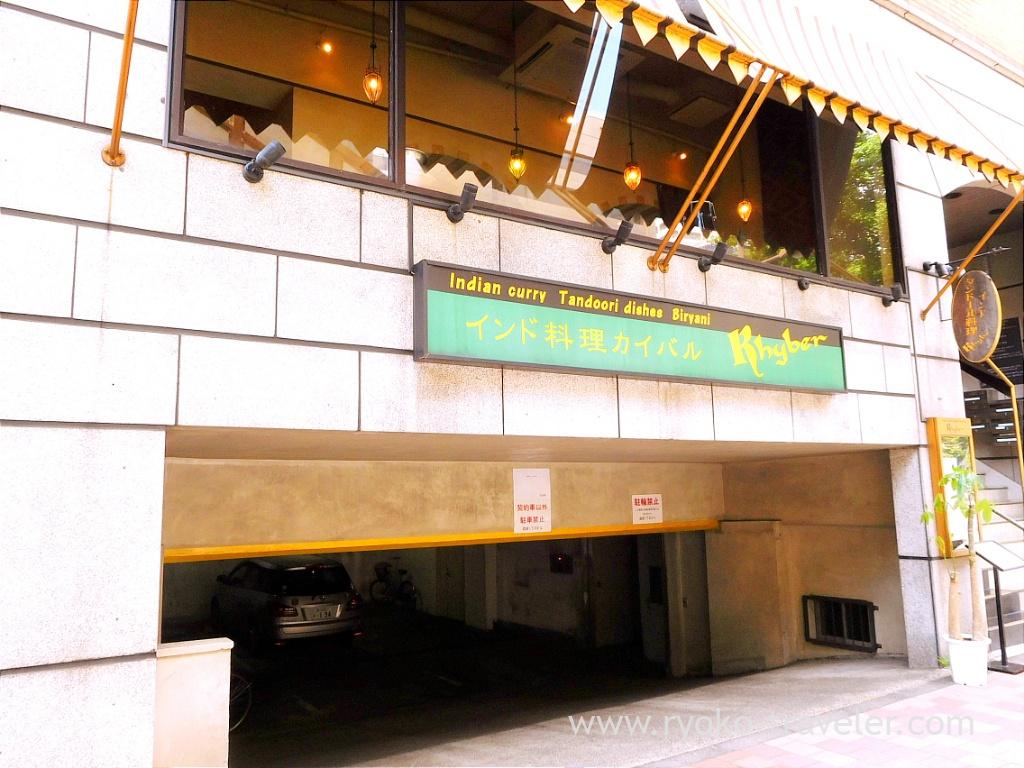 Lunch menus in English. If you visit on weekdays, they have more inexpensive menu. But on weekends (and national holiday), they prepare this menu. It's expensive a bit, but it's worth having because foods are more gorgeous than weekdays.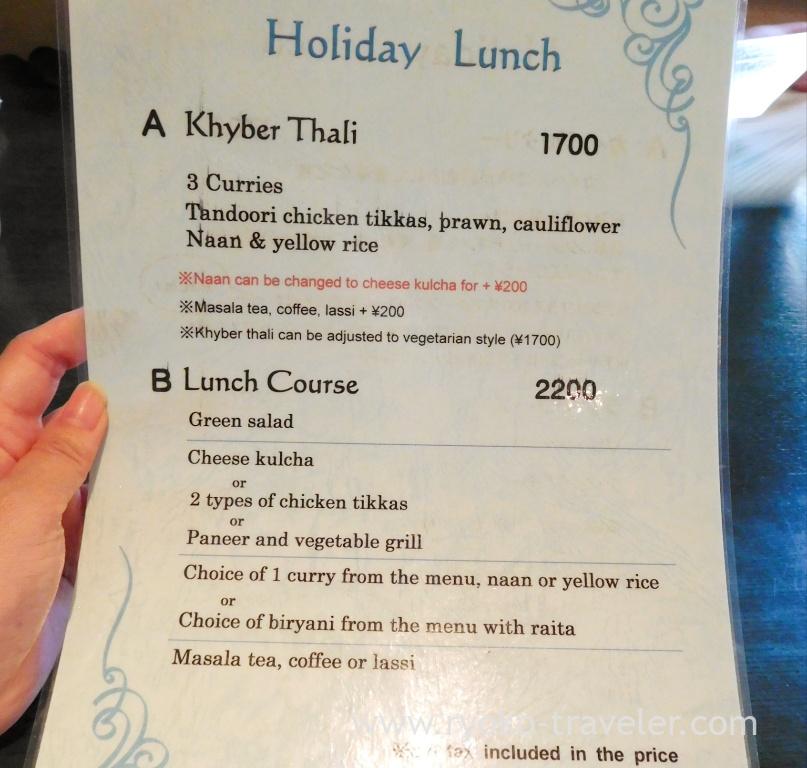 We ordered Khyber Thali. This is our two lunch sets 🙂
Khyber Thali have tandoori foods, three curries, rice, naan and pickles.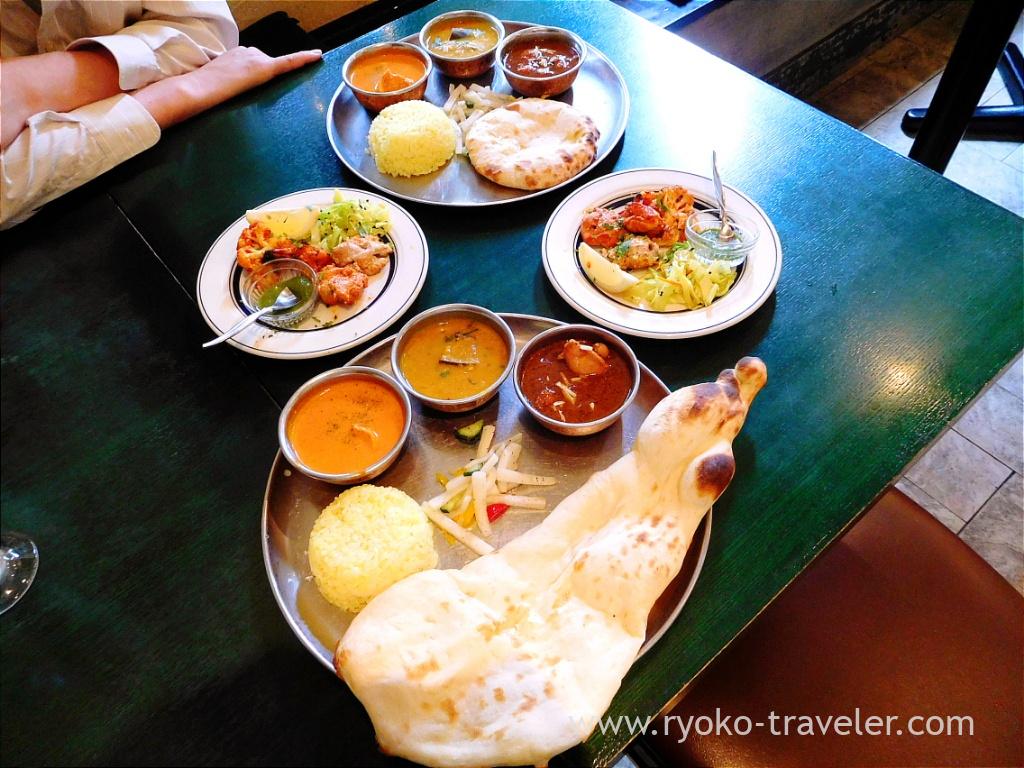 Tandoori foods. Chicken, shrimp and cauliflower. This is one portion. Gorgeous lunch. Don't you think so ? Mint chutney is good.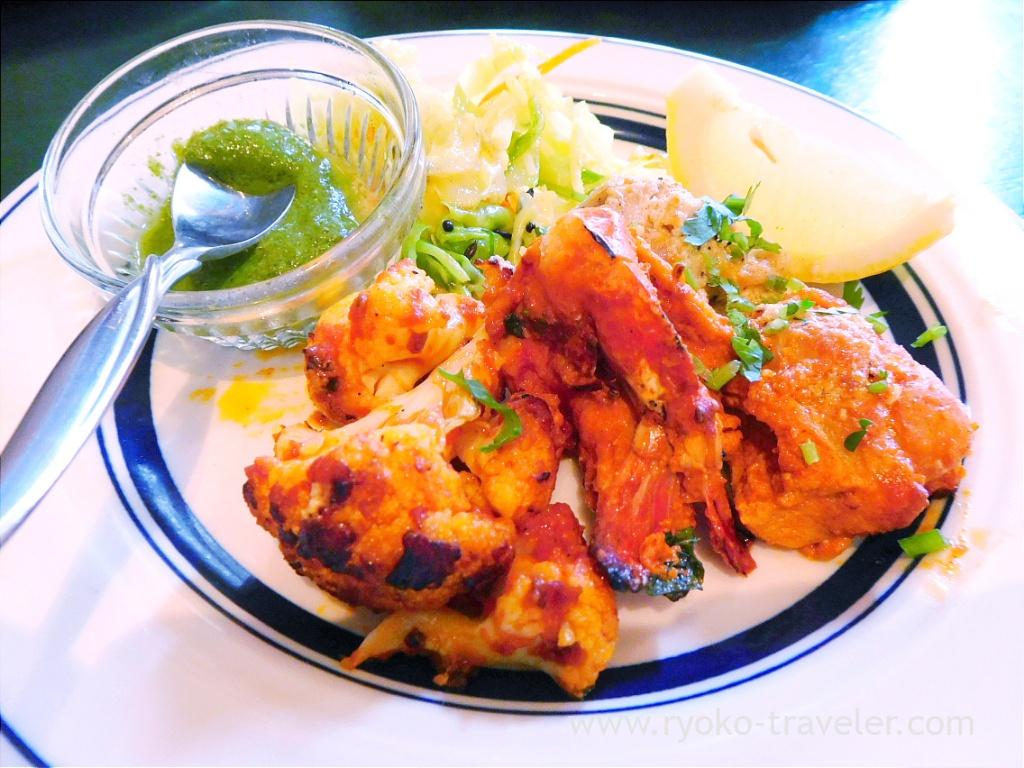 We ordered two Khyber Thali. One have normal naan. And another have cheese kulcha (チーズクルチャ +200 yen). Normal naan is huge.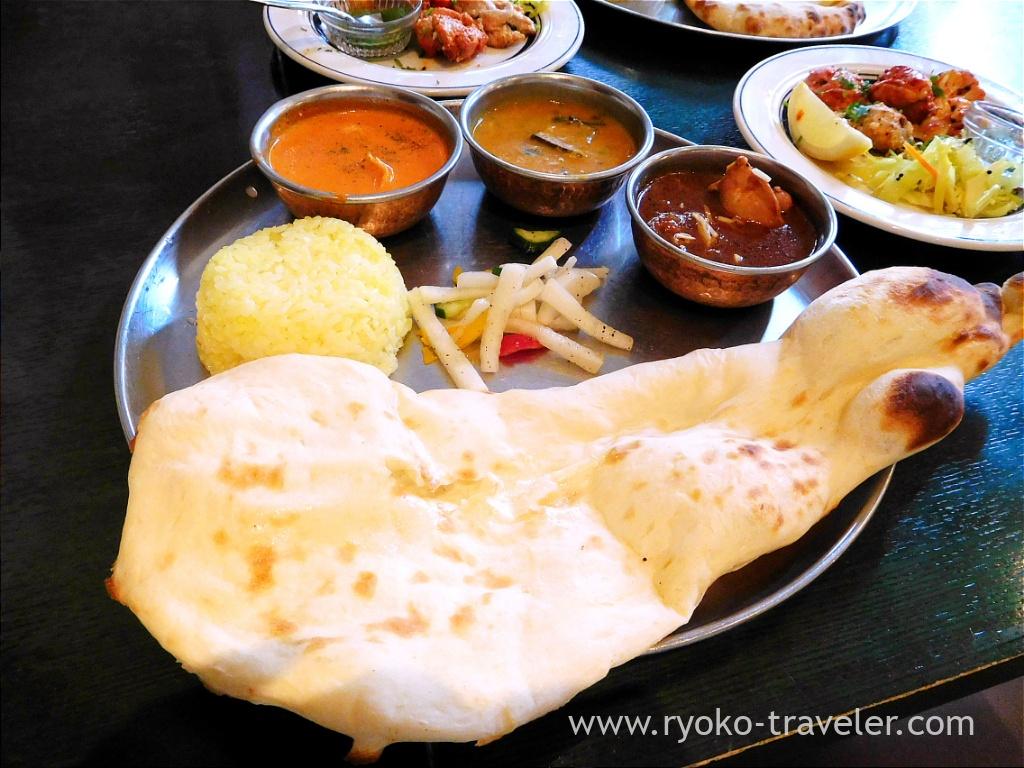 Cheese kulcha have so much cheese. Delicious. It is a MUST to eat it for a cheeseholic. Every curries are spicy and good.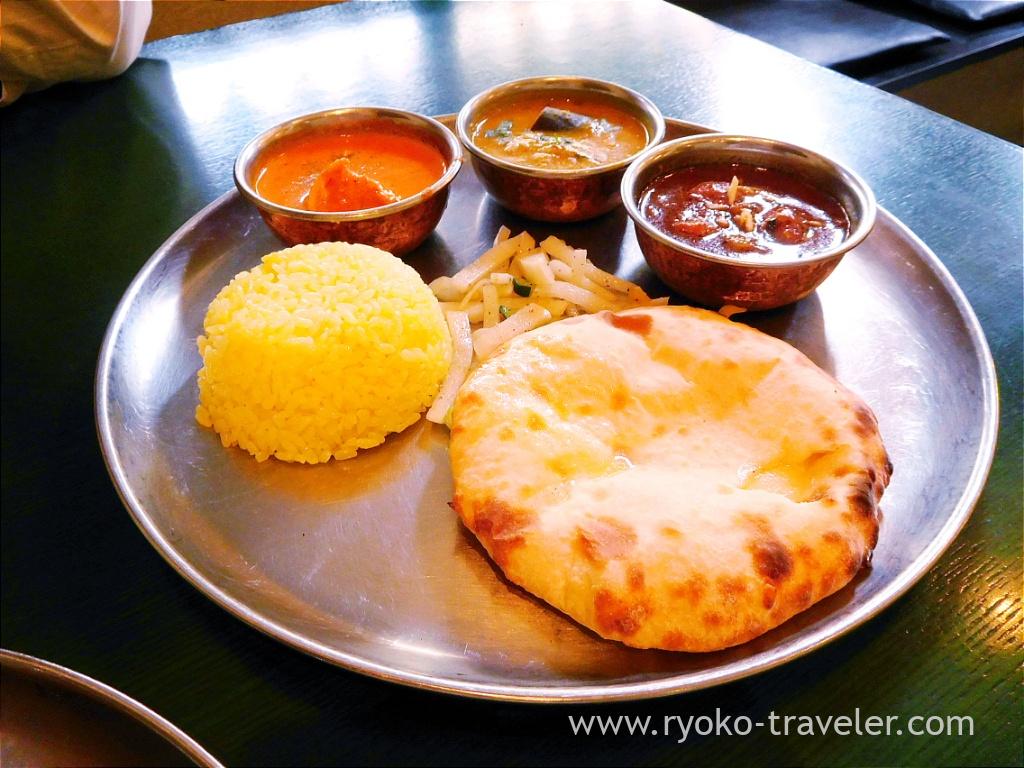 We added lassie (ラッシー, +200 yen each).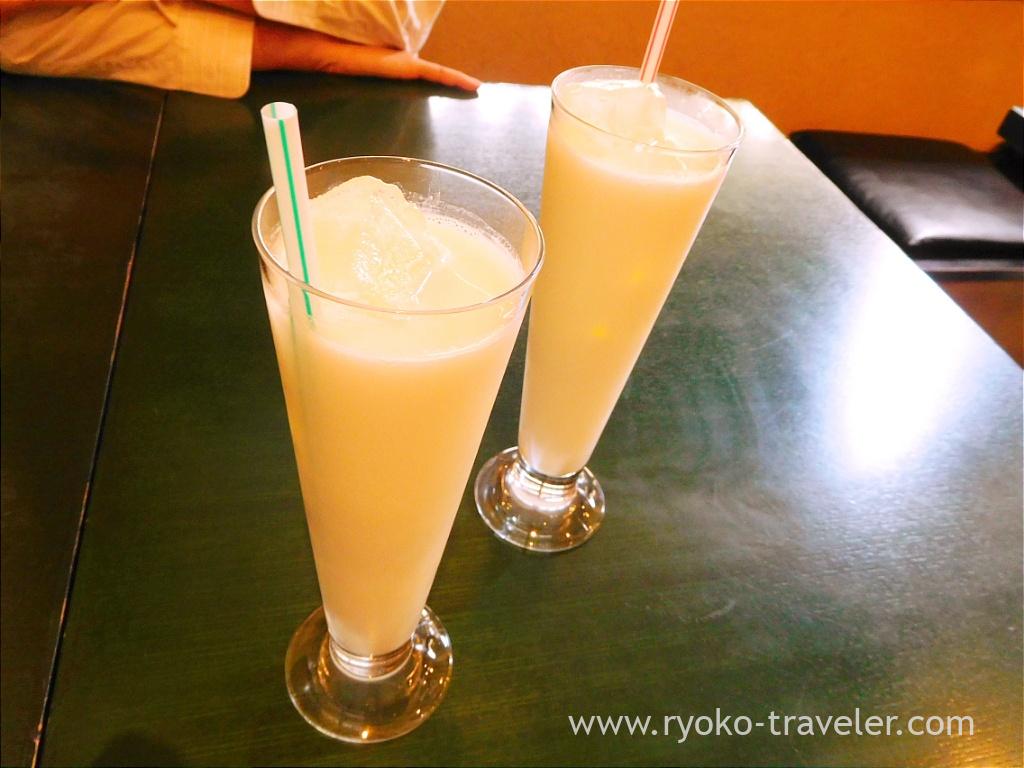 I heard their biryani is good, too. I want to try it.
About

Name Khyber (カイバル)
Open Lunch, Dinenr
Reservation Available for dinner time only
Credit card Available for dinner time only

Google Map