My friend asked me to join dinner with them at Kazumiya (かず味家) in Yushima. From their appearance, they look like high-class Japanese restaurant. But they serve inexpensive course from 4000 yen. And we must take a reservation in advance. When I got to the restaurant, I found the paper "Full with reservation today" in front of the restaurant that day, too.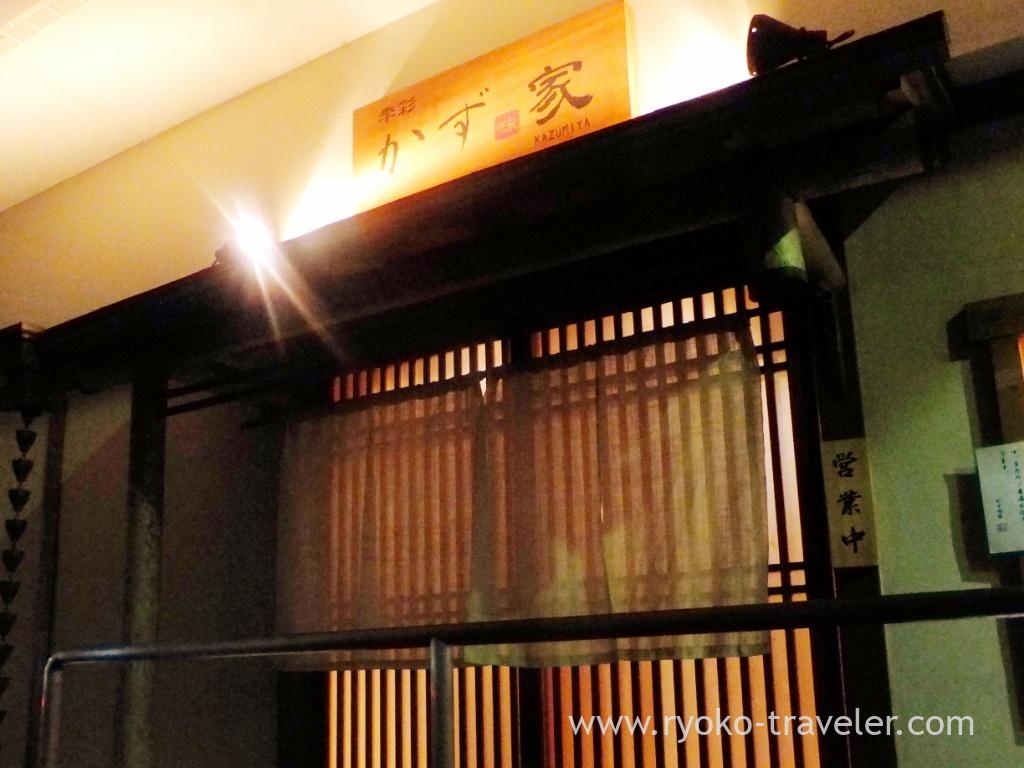 We opened the door and the staff welcomed us. We took off our shoes and entered the restaurant. All tables are on tatami room.
The restaurant prepare three kinds of course, 4000 yen, 6000 yen and 8000 yen. We ordered 6000 yen course in advance. So, we just ordered our drinks. My drink was green tea sour.
Why so popular this restaurant is because its hearty meals !!! Each dishes were small, but our course had no less than 13 dishes!
At first sesame tofu was served. Though we could eat it in one bite, but I ate it in 4 bites with grace. Its texture was like pudding. Good !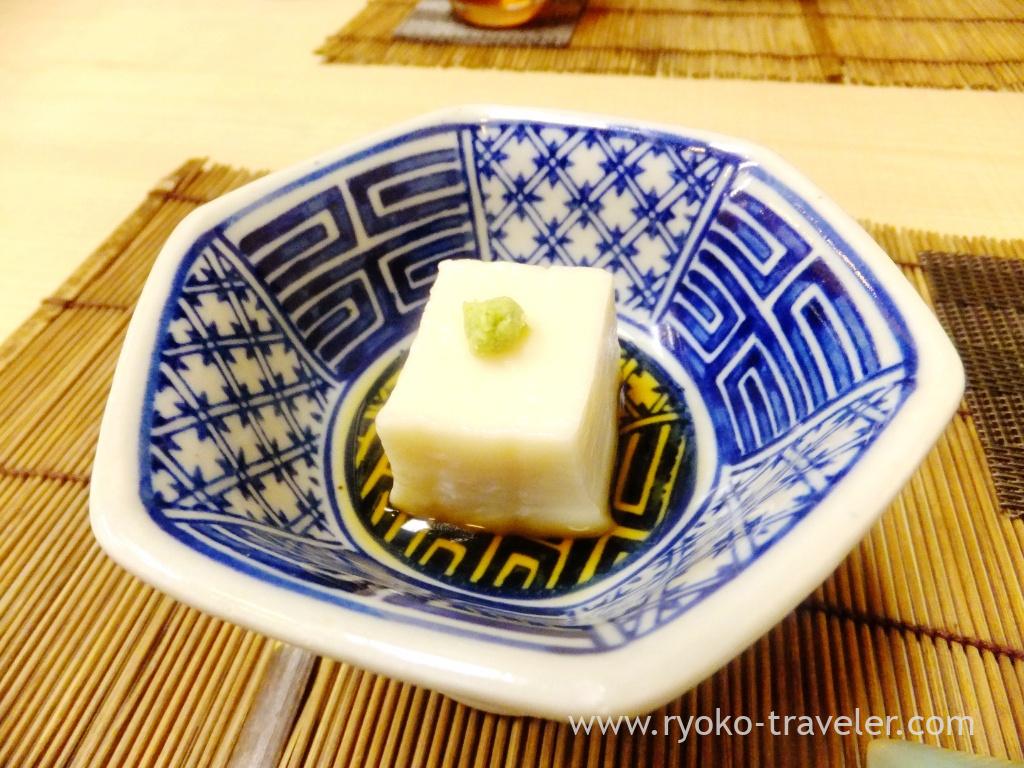 Persimmon dressed with tofu. Cute bowl made of persimmon. The tofu never disturbed those taste. The permission was sweet and tasty. Also those fresh ikura !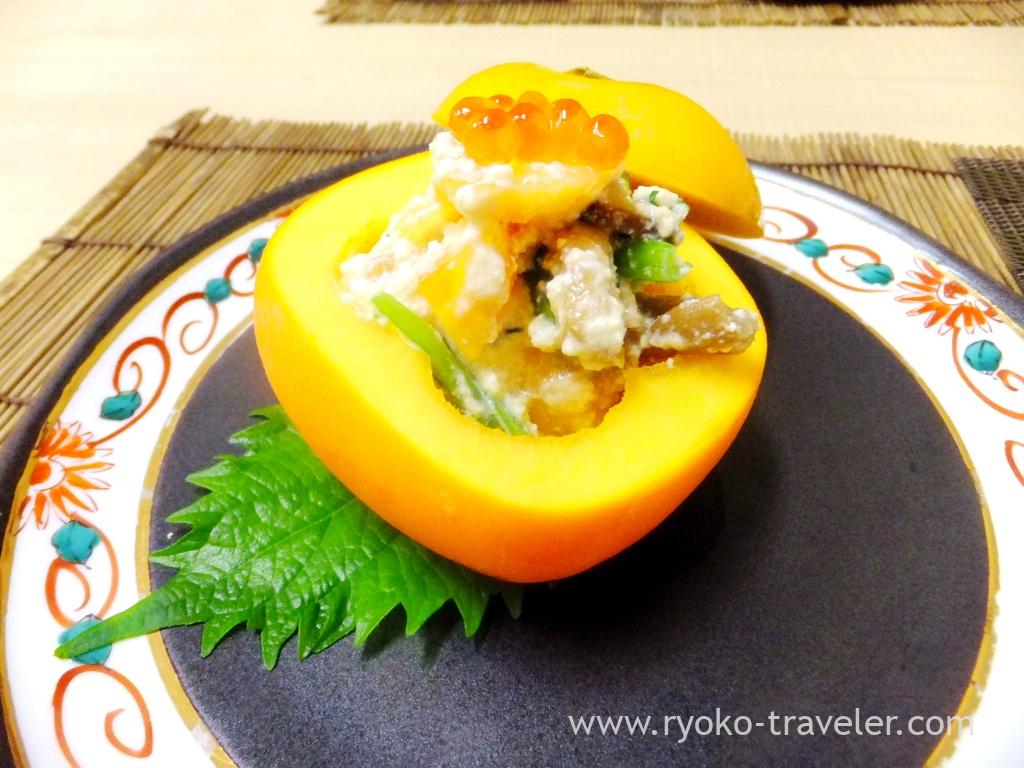 Assorted sashimi. Somehow this photo became very small… Of course those were good. But we always eat delicious fishes too much. Most people will impressed by the assorted sashimi, but we who are crazy with fishes weren't impressed so much.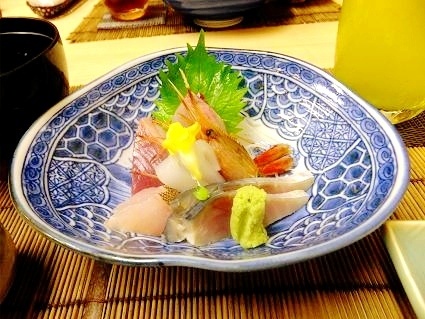 And then chawanmushi was served. From its looking, it looked like ordinary chawanmushi, but it had crab's brown meat hidden.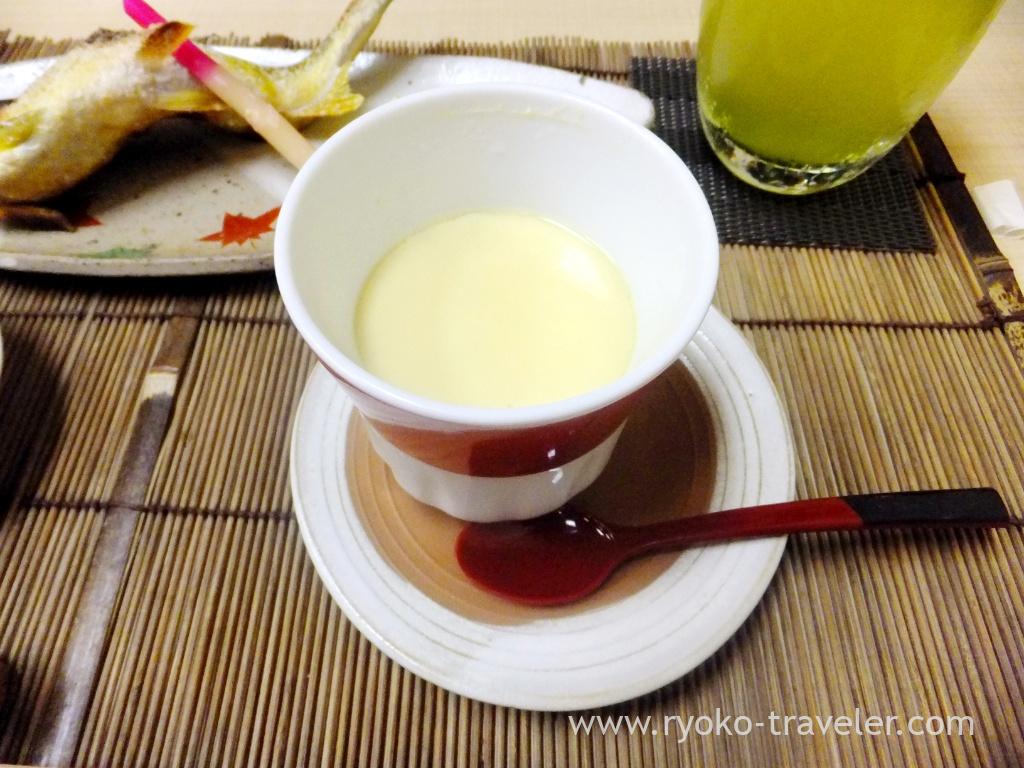 Here. Much crab innards ! Awesome.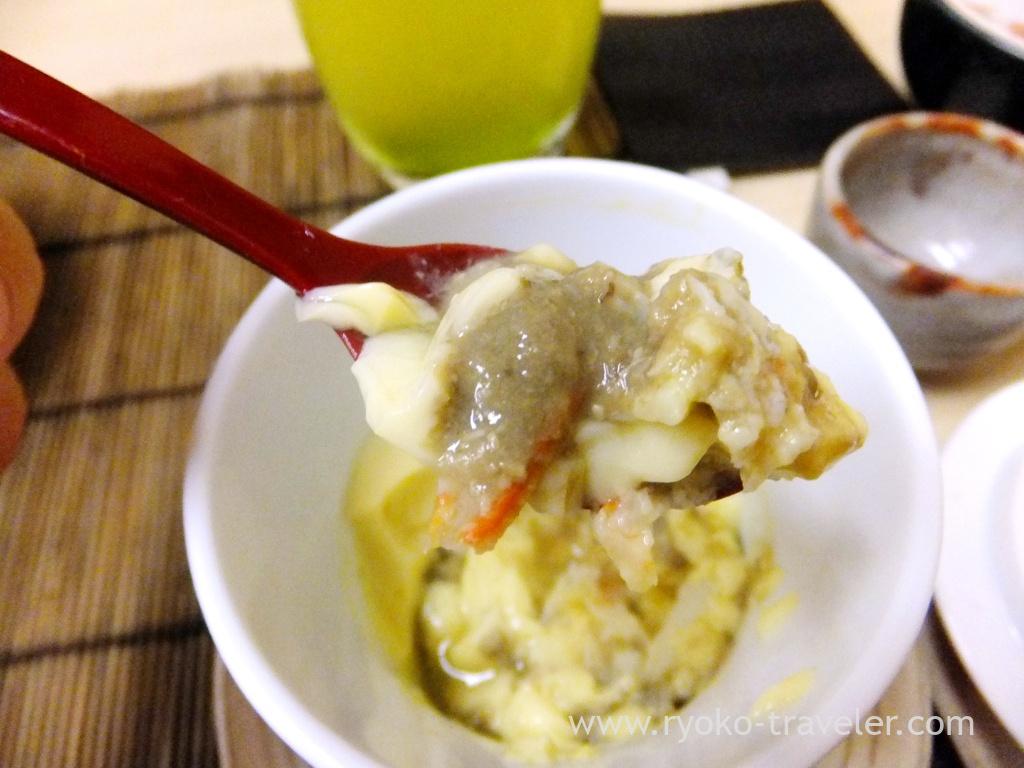 Grilled ayu with salt. It have its roe. Much roe. Ayu is sweetfish in English. They live in liver. Because it was mature ayu, so it had large bone. But everybody except me ate up those backbone ! I did my best and I ate up small bones (I always left small bones). But I couldn't eat backbone all the same.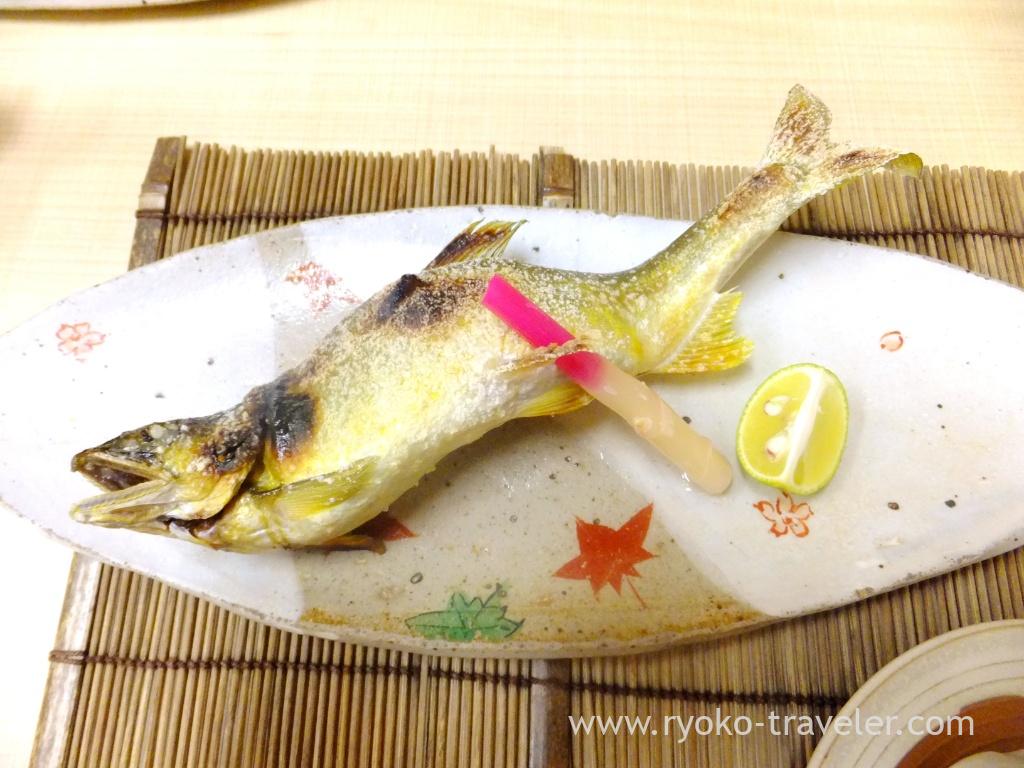 And kasujiru. Kasujiru is a soup with sake lees base. It have bigger slices of yellowtail were in the soup ! My friend who don't like kasujiru ate it up. She said it is tasty.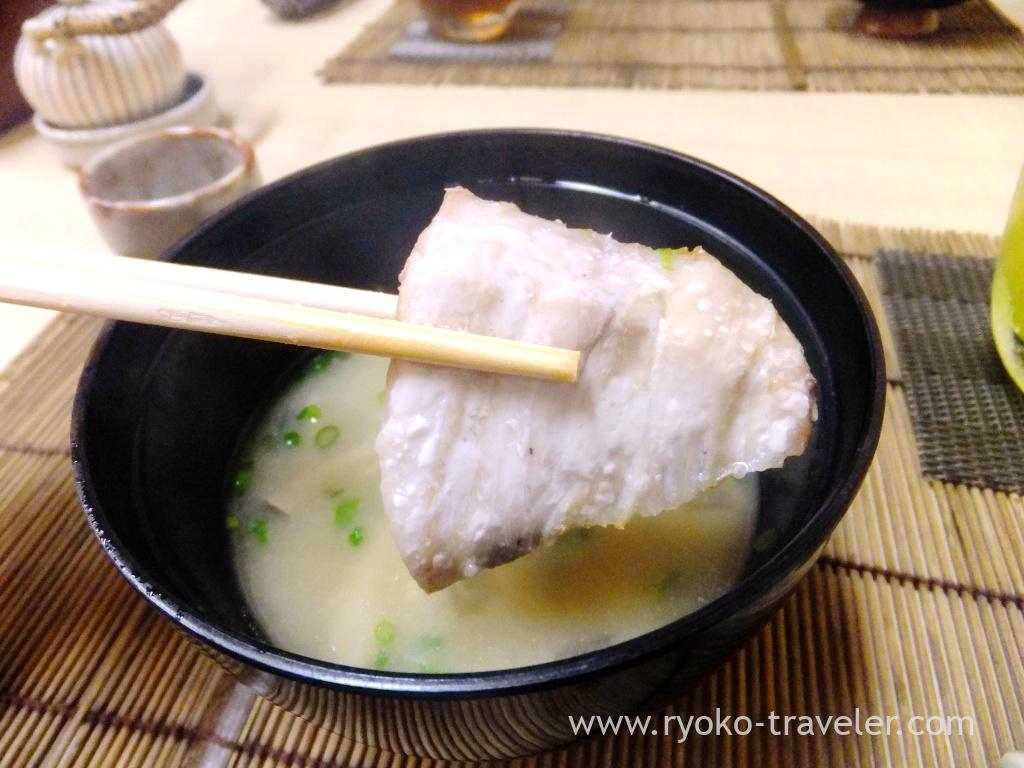 Steamed scallop and shrimps. Of course those seafoods were good,  but especially, the turnip was sooo tasty !
Boiled sekogani crab with salt. Sekogani is a kind of female crab caught around Hokuriku area.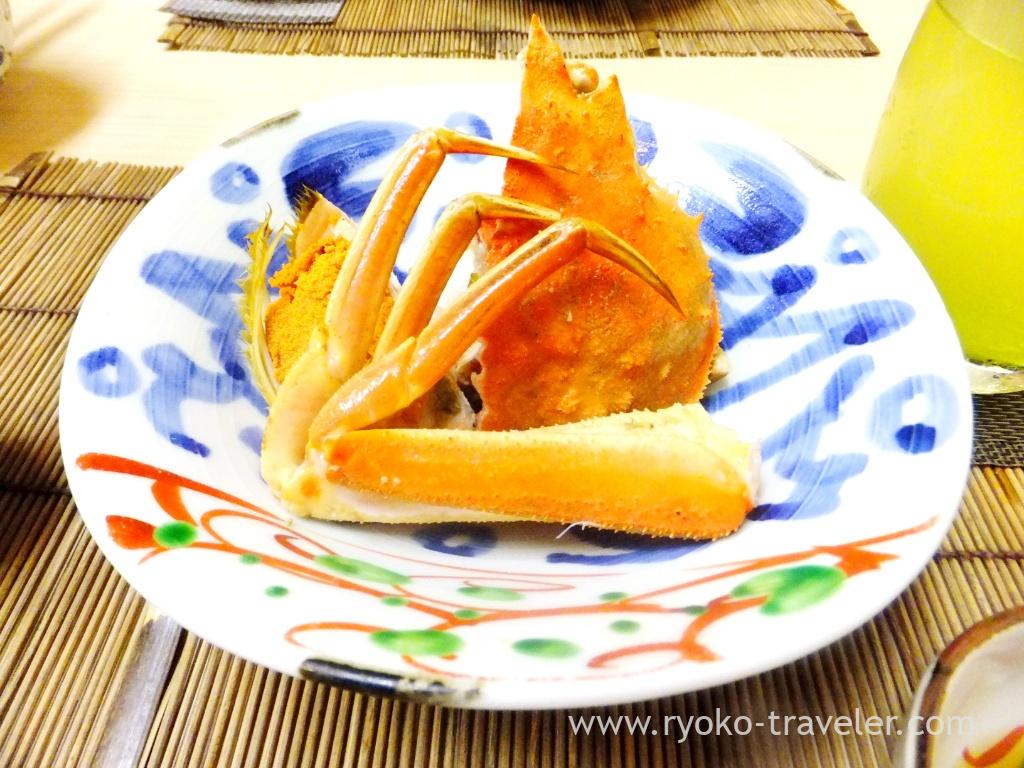 Round clam and tun with nuta sauce. Nuta sauce is based on miso. Round clam and tuna dressed with nuta.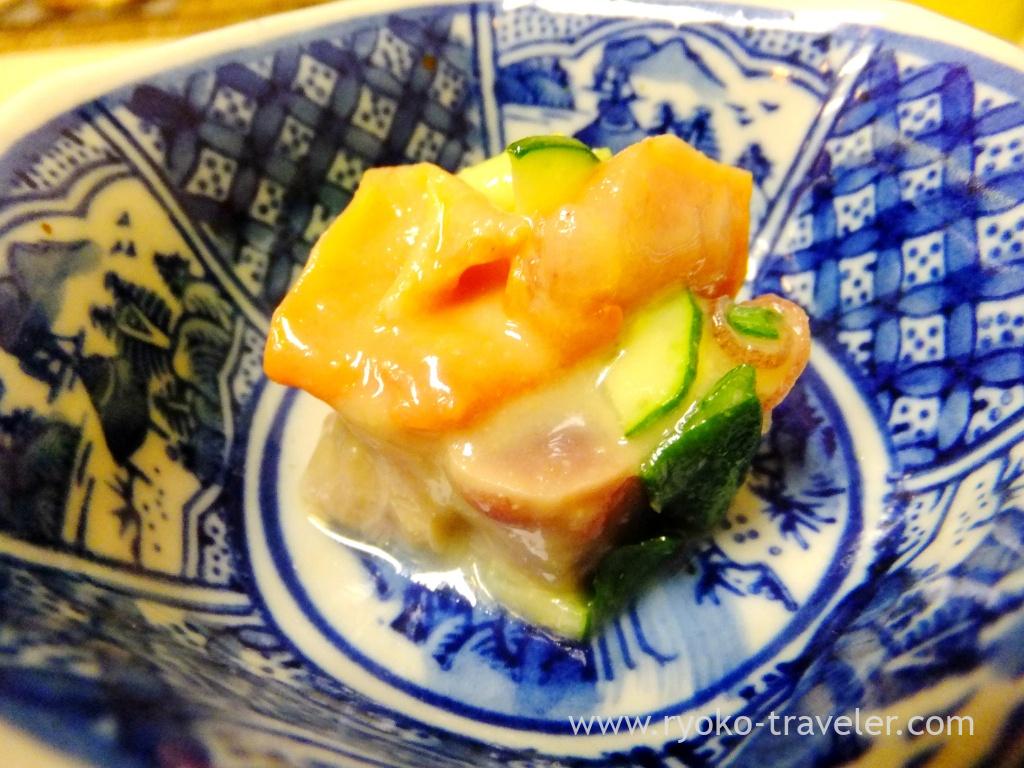 Grilled oysters on konbu. My delight ! Oysters !  Those were still small, but those oysters had plenty of flavor.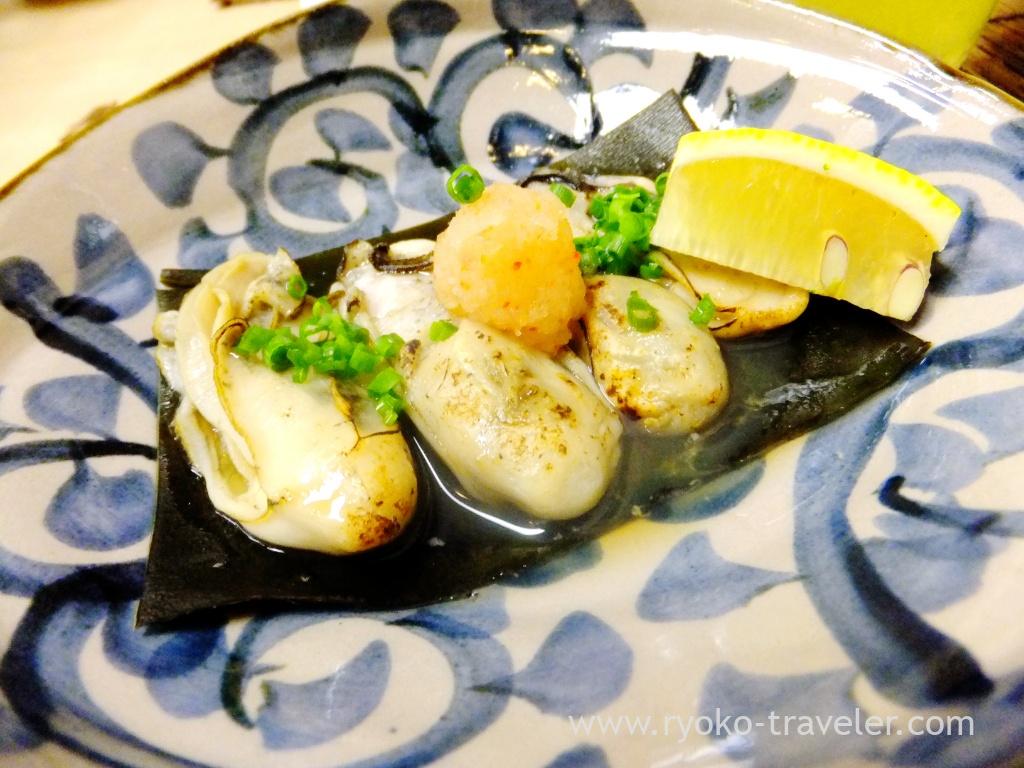 Globefish karaage. Globefish ! Its coating was crisp and onions were good. Everybody ate up those bones ! I also ate up ! Those bones weren't so hard.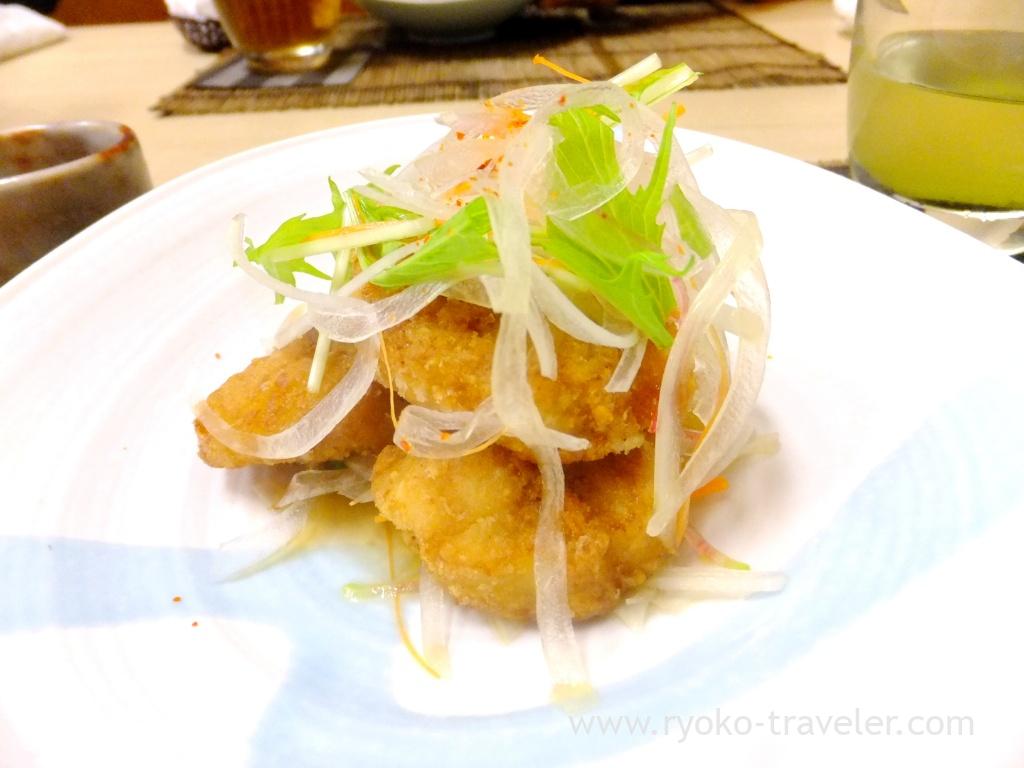 Udon with duck meat. At last, udon came. I liked it best in all dishes that I had that day. Smooth and springy udon, duck's refined fat, not too thick soup and fresh green onions. That's parfect !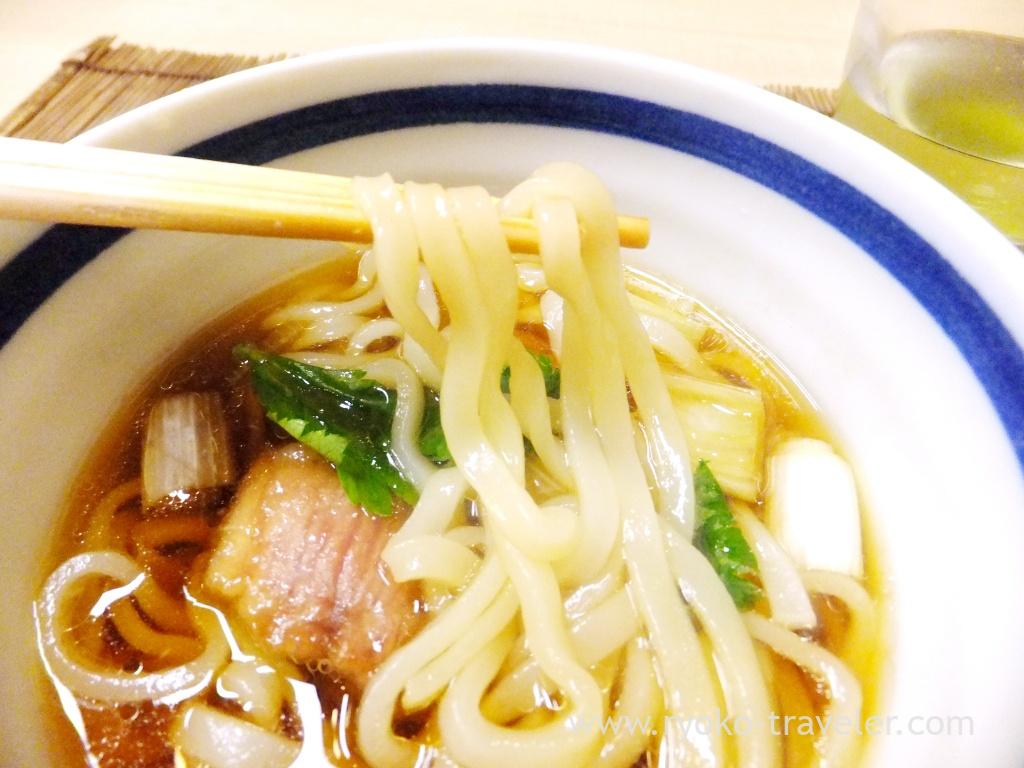 Mango sorbet. It had much mango flavor and smooth texture, but I wanted to eat something Japanese confectionery there 😛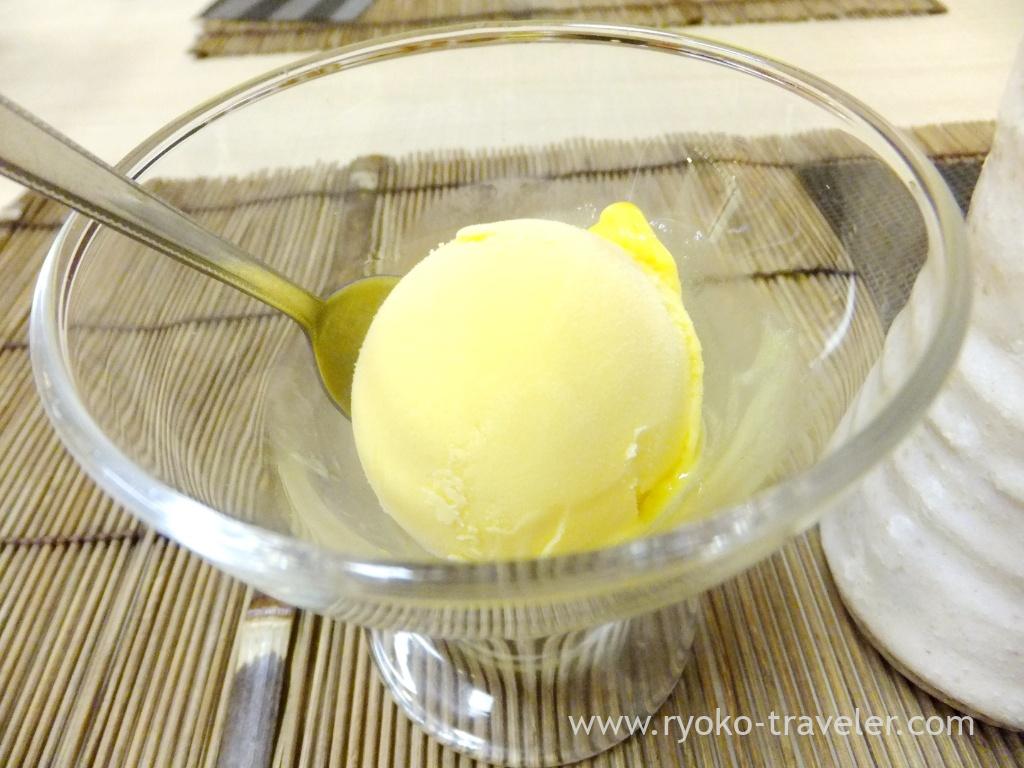 I was relieved with green tea.
Well, it is very inexpensive all the same ! A woman in a kimono welcomed us and I thought it seems high class restaurant, but actually, it is more casual than I thought. We can use the restaurant as it is izakaya. If you go to there with jeans, they will welcome you. Maybe…. 😉
About

Name Kazumiya (かず味家)
Open Dinner
Reservation Available
Credit card Unavailable

Google Map