My friend asked me to join dinner at Kamal Pur (カマルプール) in Kiba. Of course, I joined. They are tandoori restaurant and serve Indian dishes.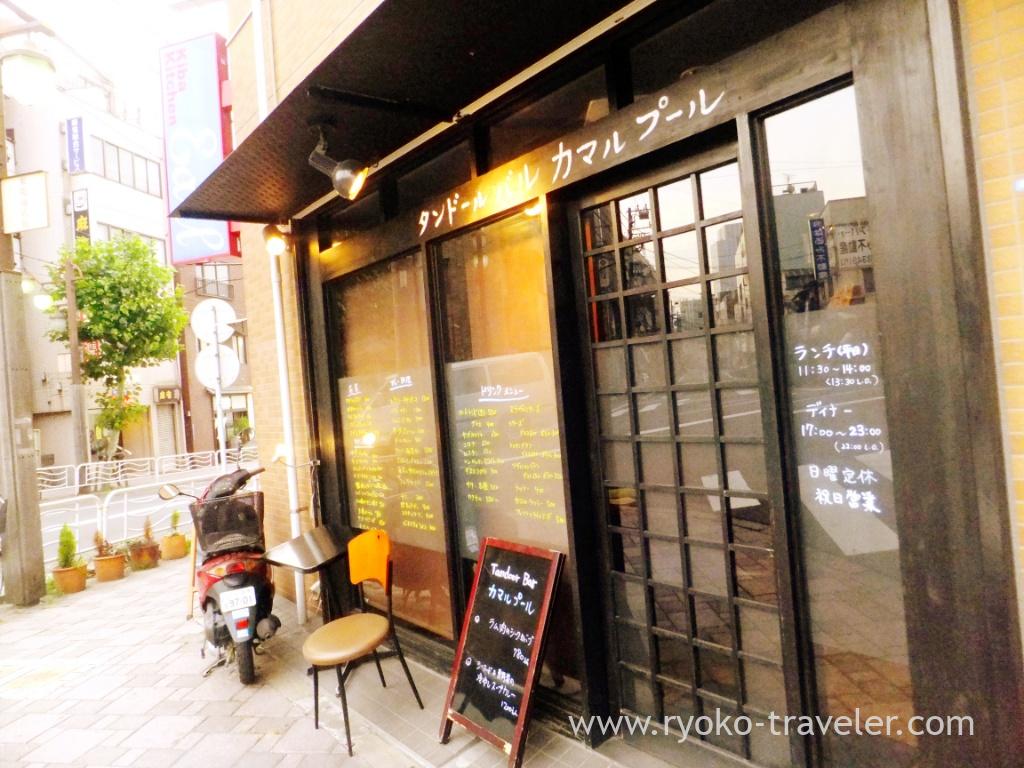 Kamal Pur is small restaurant. There are only several counter seats and some tables. So, we need to reserve in advance.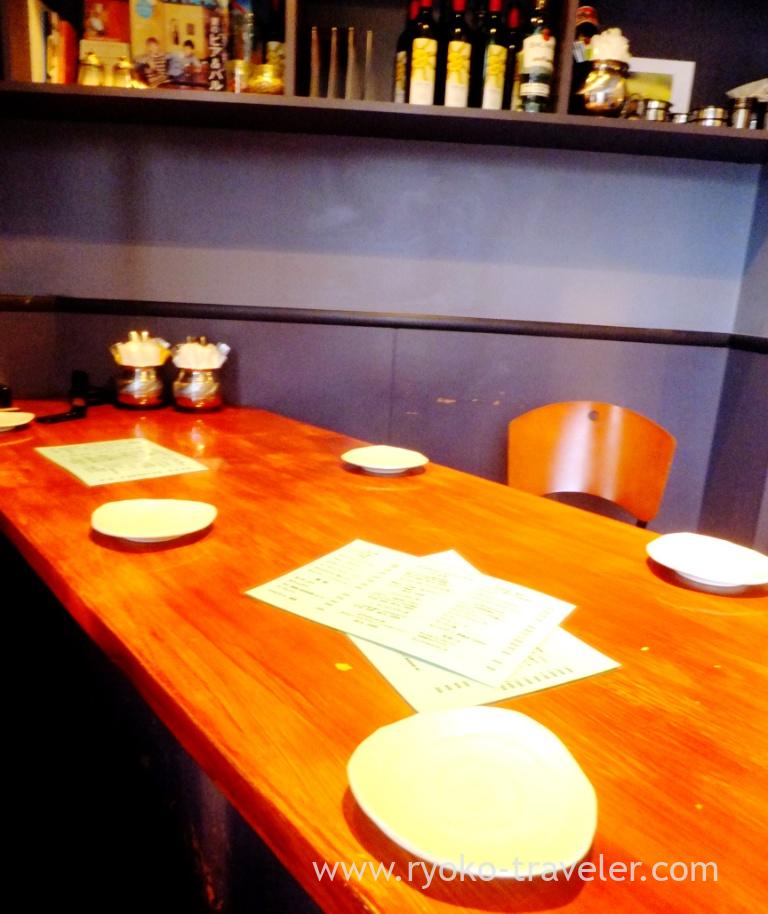 We toasted at first ! I had mango lassie.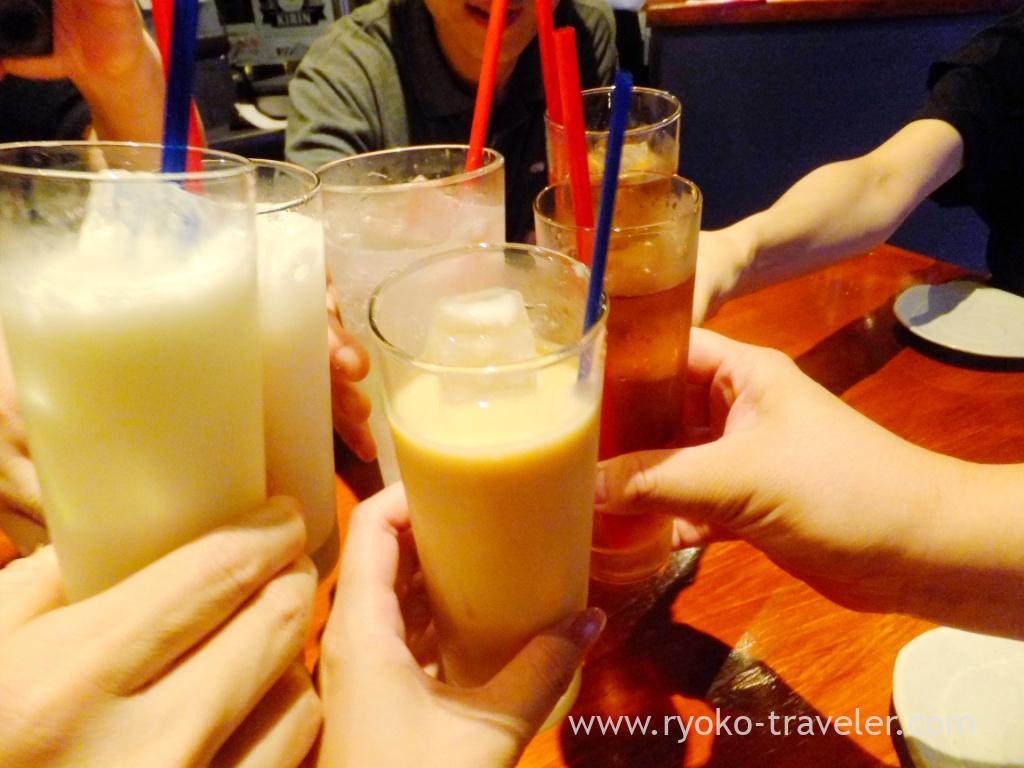 My friend who is a regular customer decided what to eat. Speaking of Kamal Pur, this gorgonzola kulcha might be the most popular food. Cheese naan.
Wooooow !!! Cheese flows ! Amazing.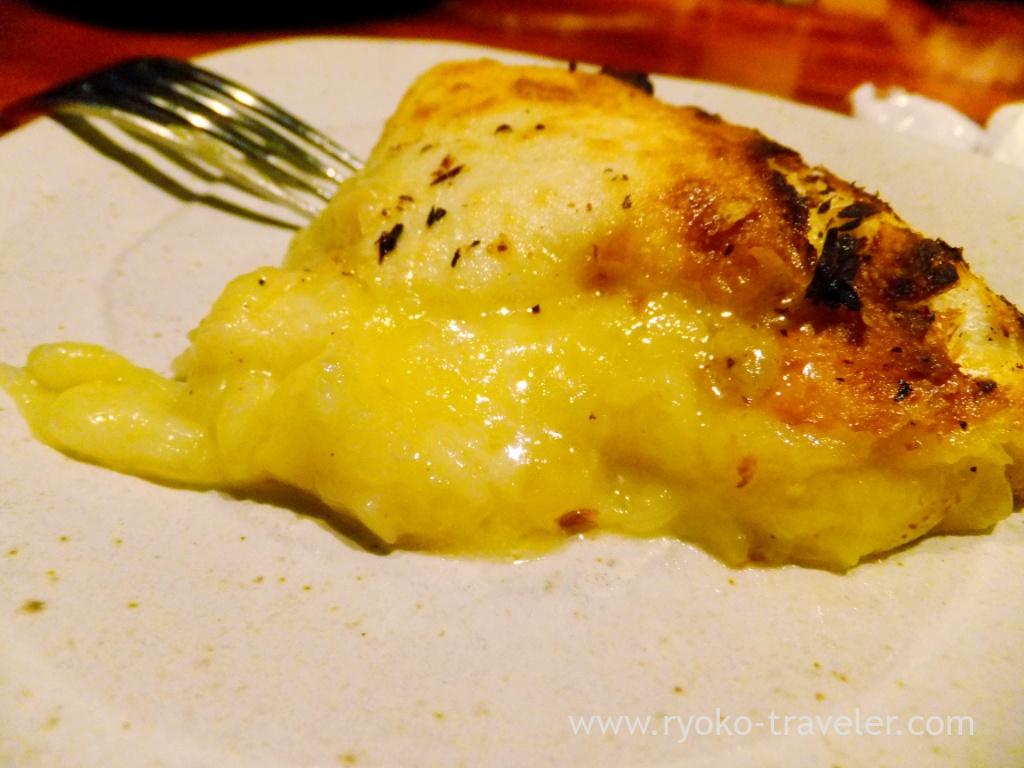 Tandoori chicken mix. Garlic and spicy. Both is good. Green sauce is mint chutney.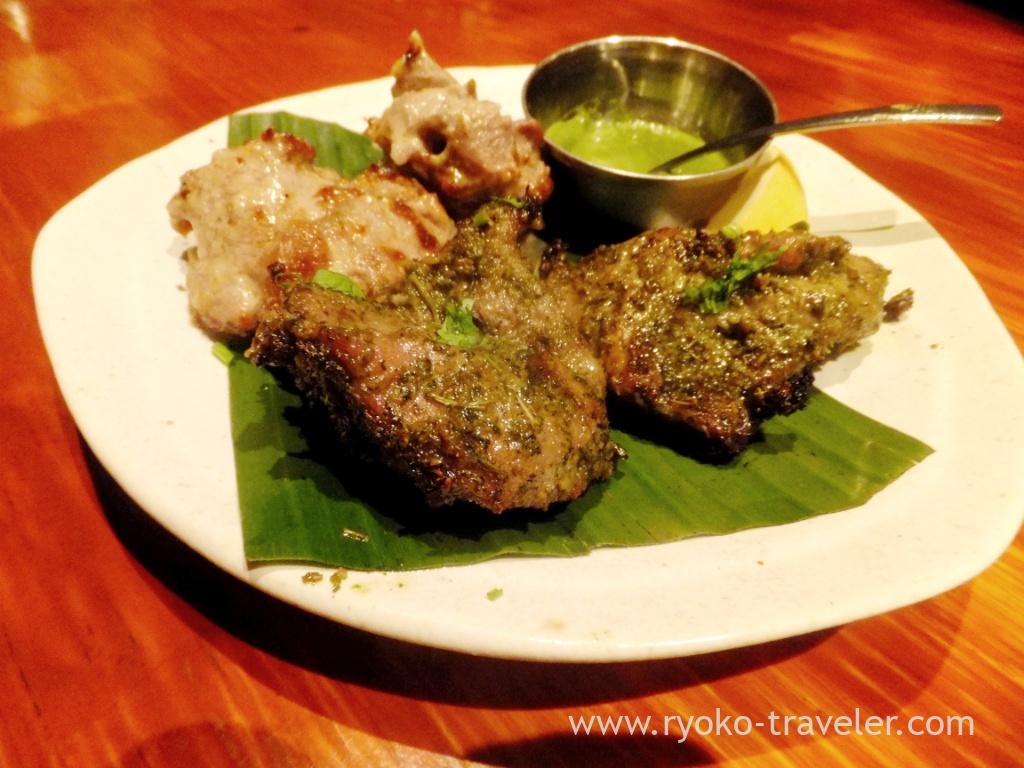 Rassam. Not normal rassam. It's cold one. It's summer only. It's like spicy tomato juice 🙂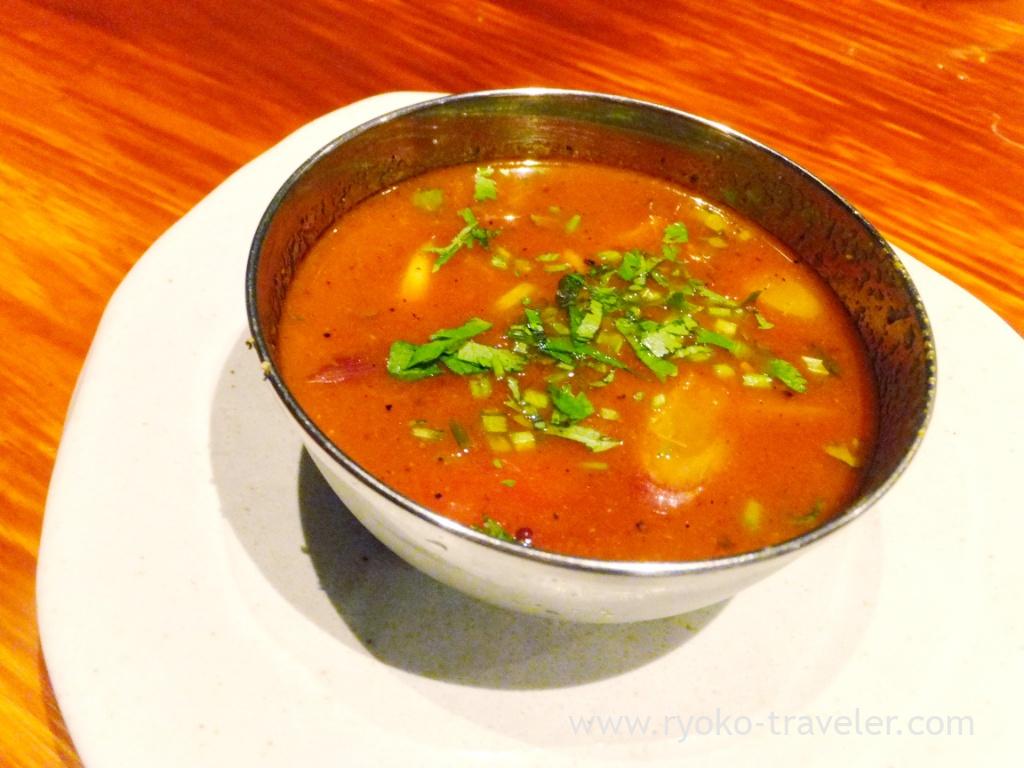 Grilled livers nd hearts of chickens. It was seasoned similar with tandoori chicken. Spicy.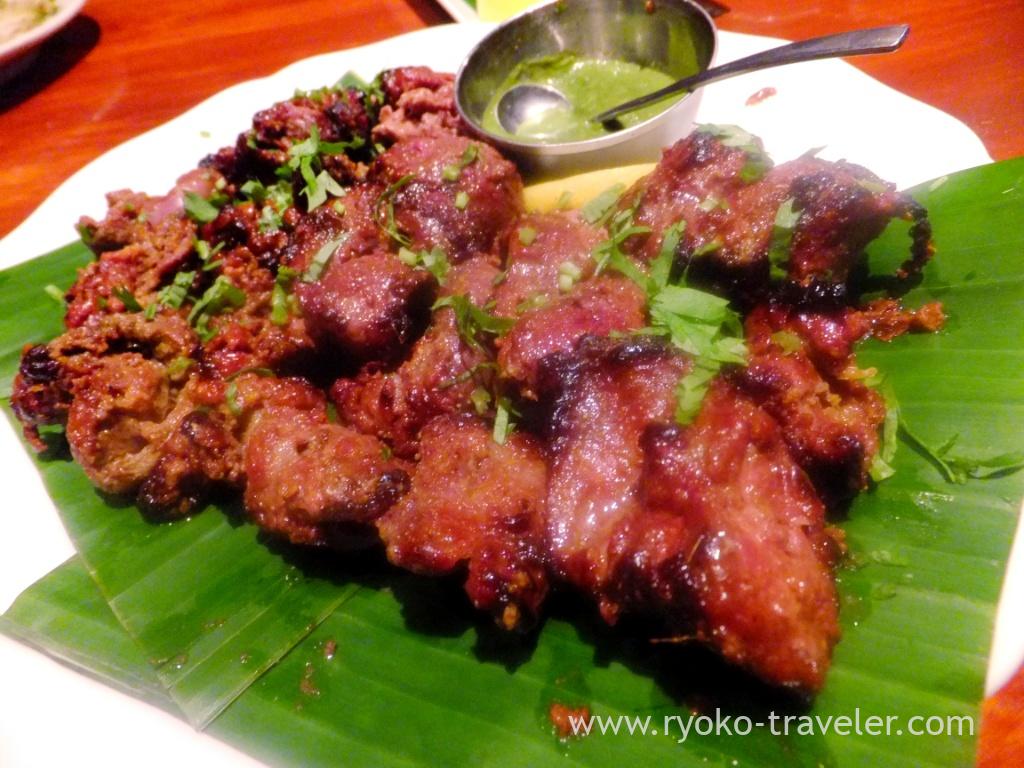 Shrimp and asari clam Bhuna. Bhuna is a kind of curry in India. It's like soup.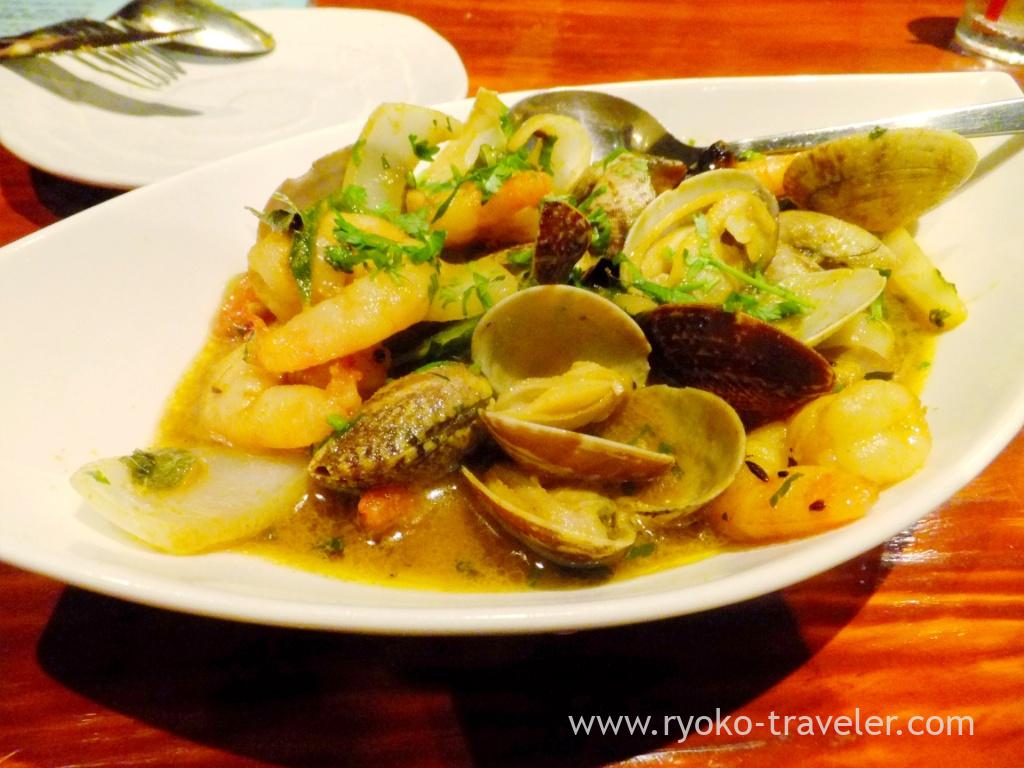 Tandoori vegetables. So much vegetables. Small tomatoes, paprika, eggplant, and so on.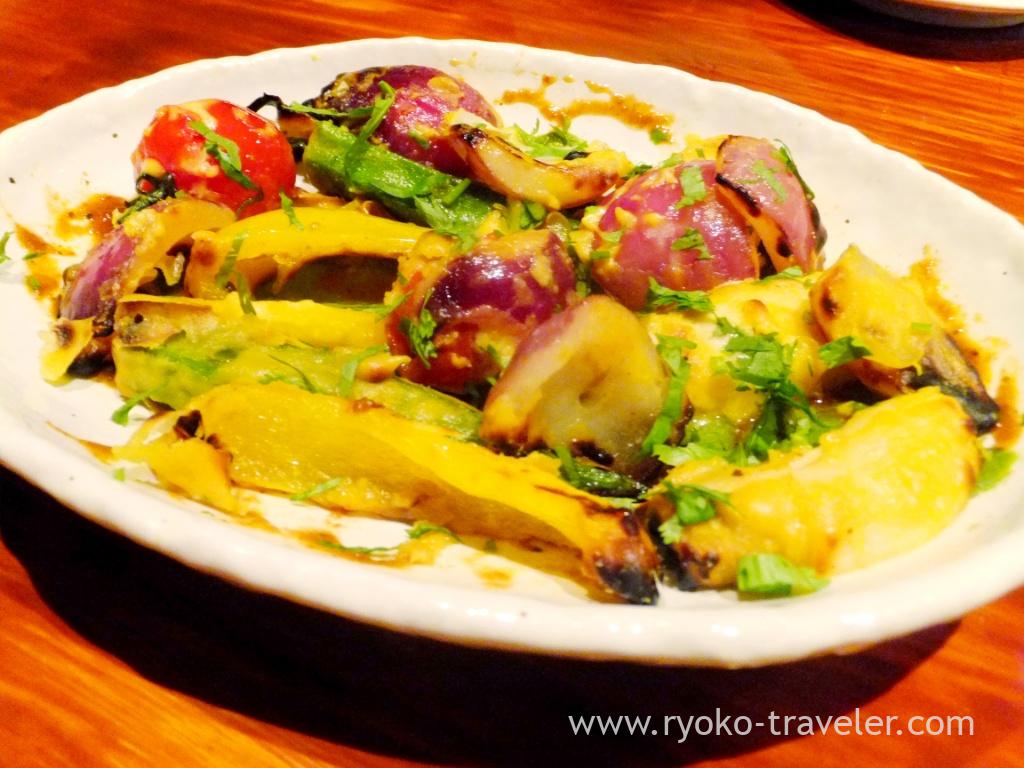 Lamb kabab.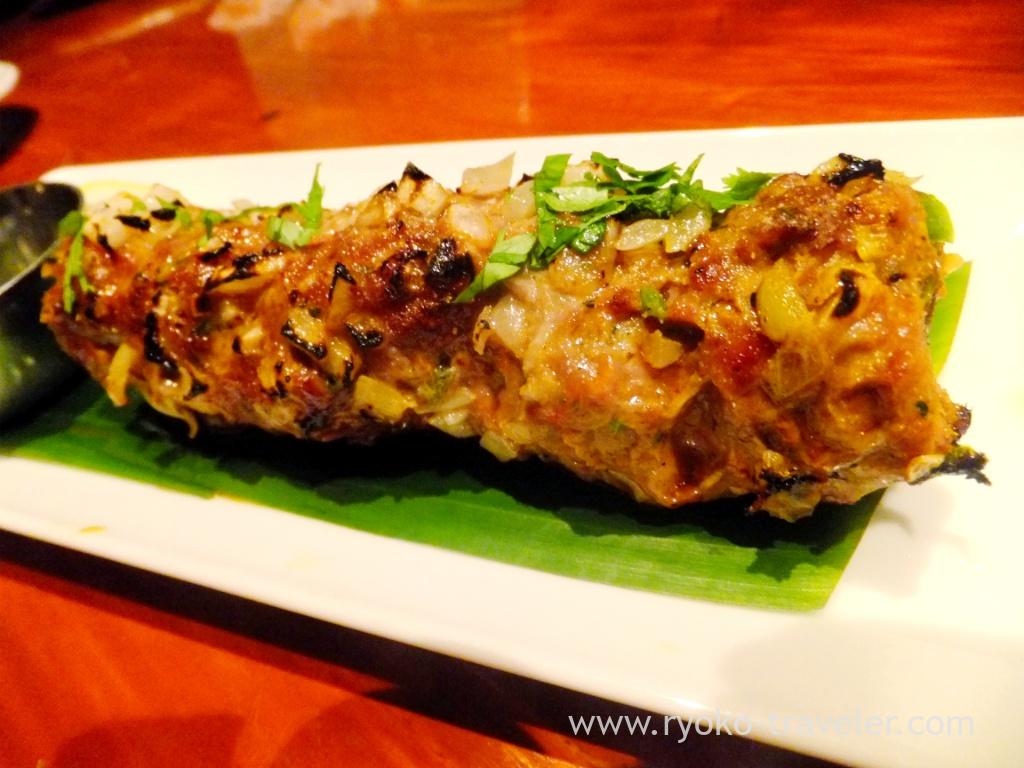 Ducks tandoori meat.
My second drink was ram and lassie.
We ate another tandoori chicken. It was larger than what we order first. It's hard to cut. But delicious.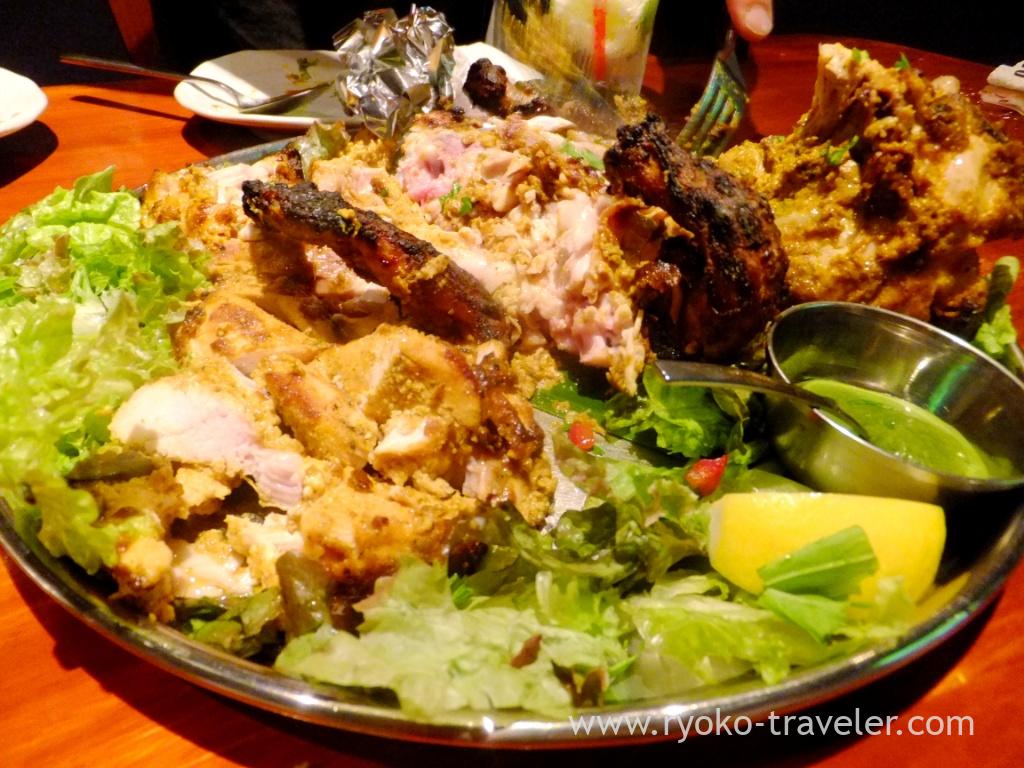 Fried rice with lamb meat. Lots of lamb meat were in it. Well it is fried rice, not biriyani. It was moist.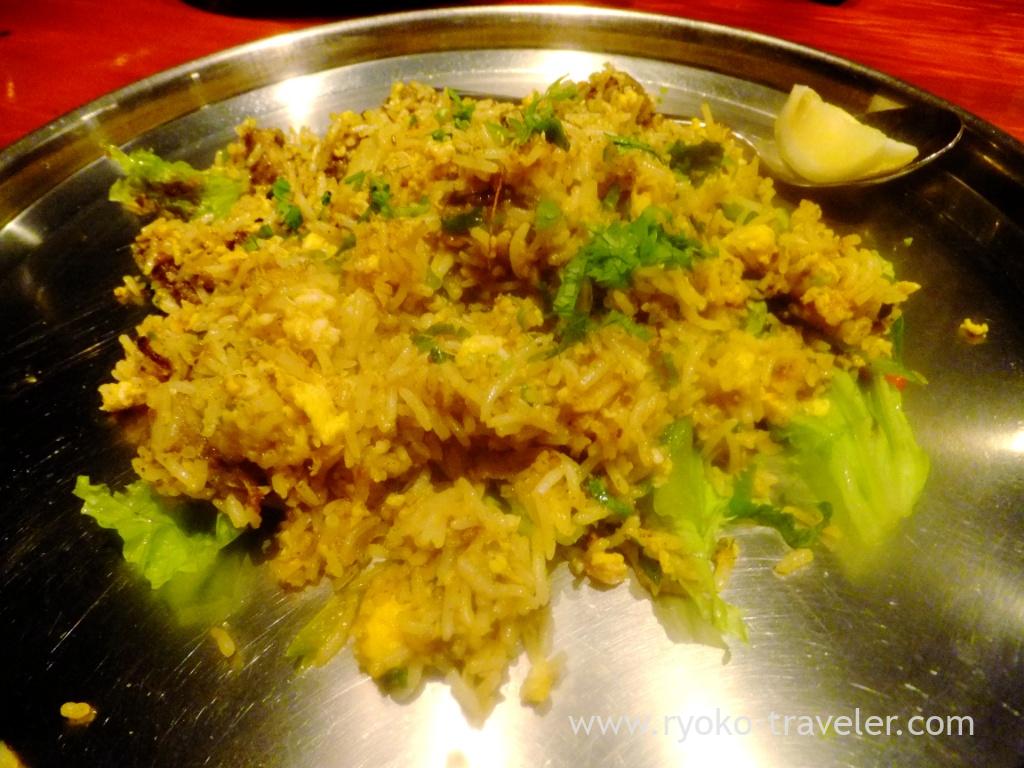 After that, naan and rice was served. It's time to eat curry !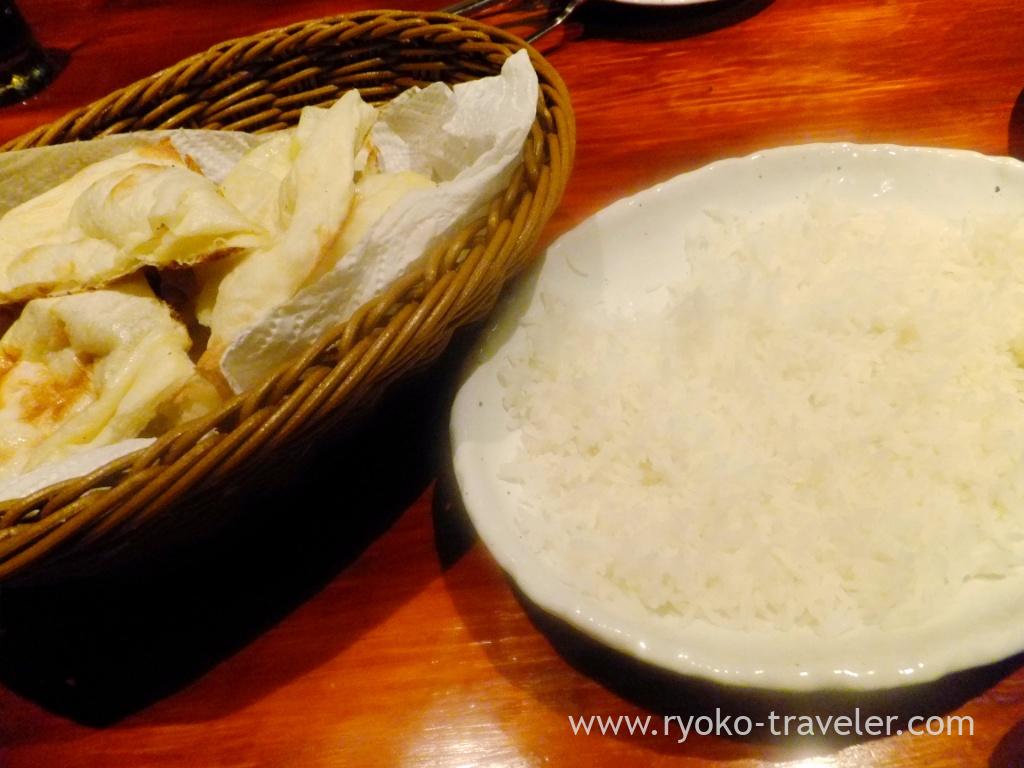 We were 8 person, so we shared four curries. First, Saag paneer. This is spinach curry. Paneer is Indian cheese.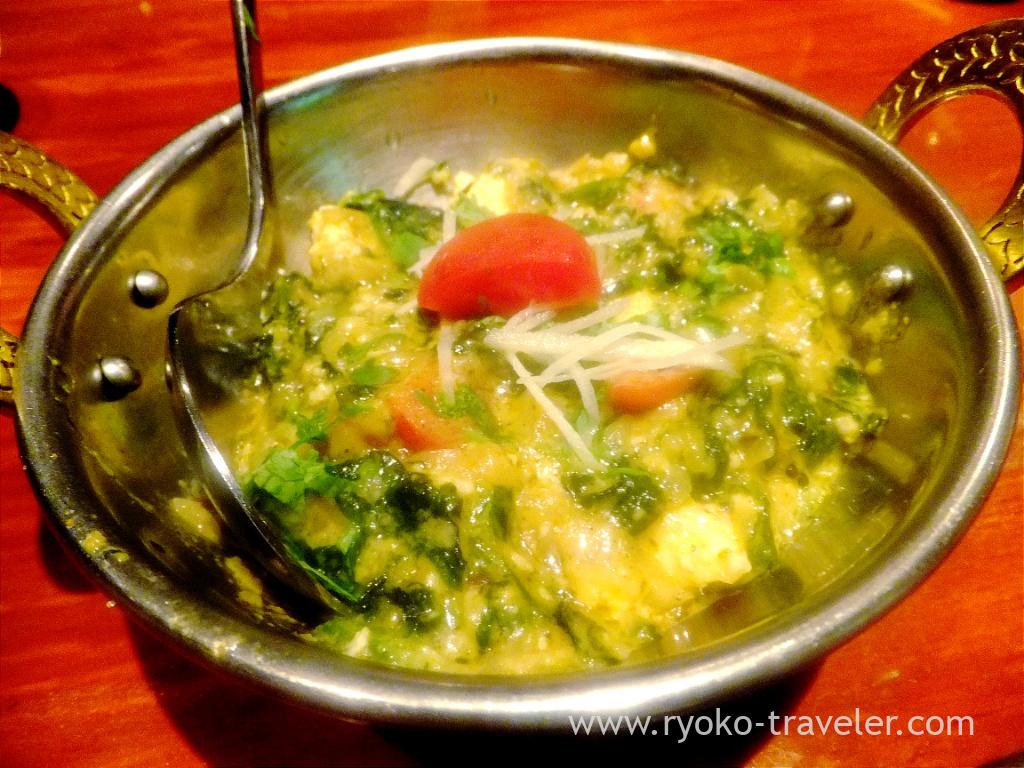 This is their No.1 curry. Mackerel soup curry. I think this was the first time to eat fish curry. I thought fish don't go with curry, but it was delicious. It hadn't fishy smell at all. Great.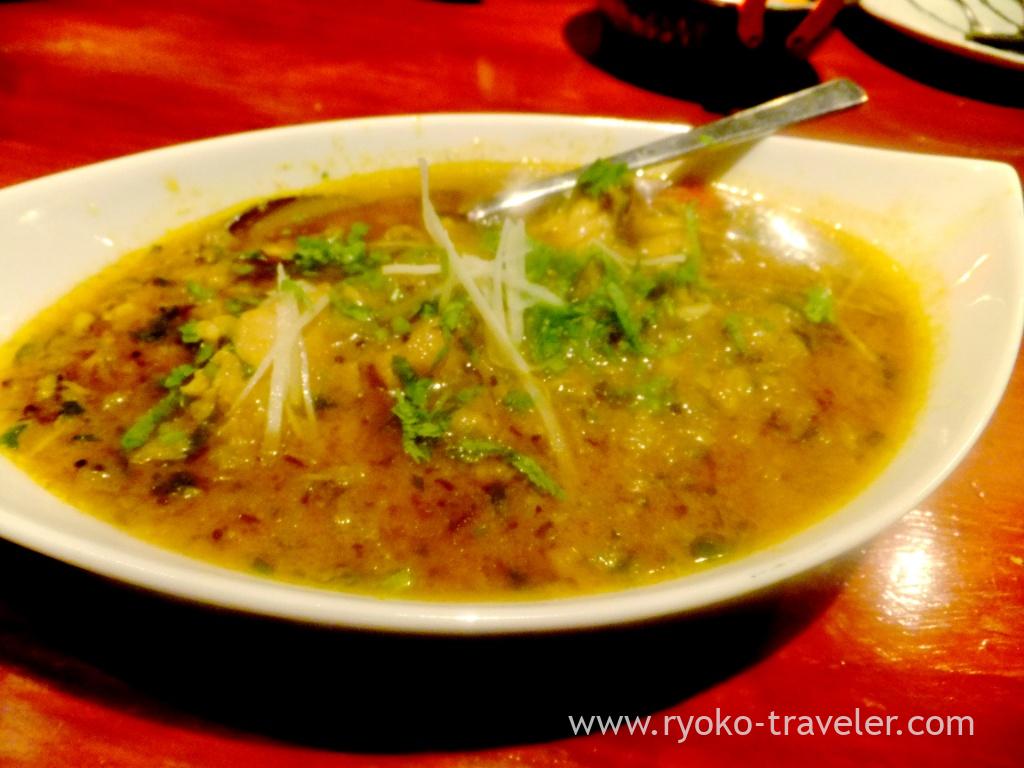 Third. Spicy chicken keema.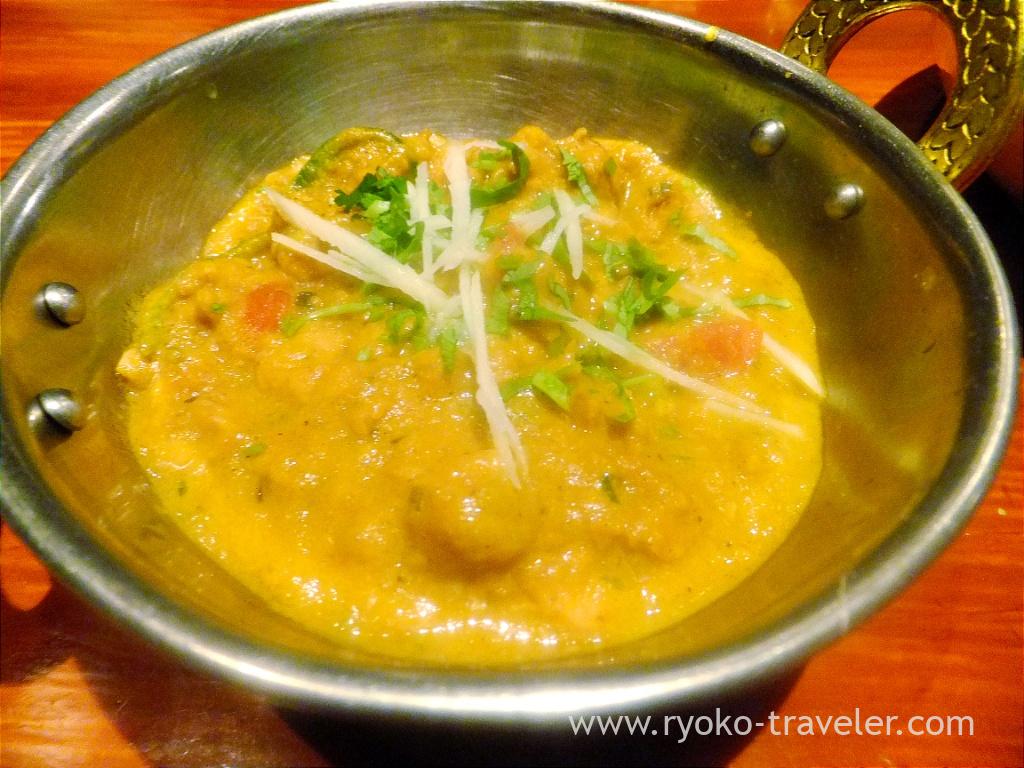 Last. Shrimp and scallop kamal masala. Coconuts taste curry. creamy but spicy.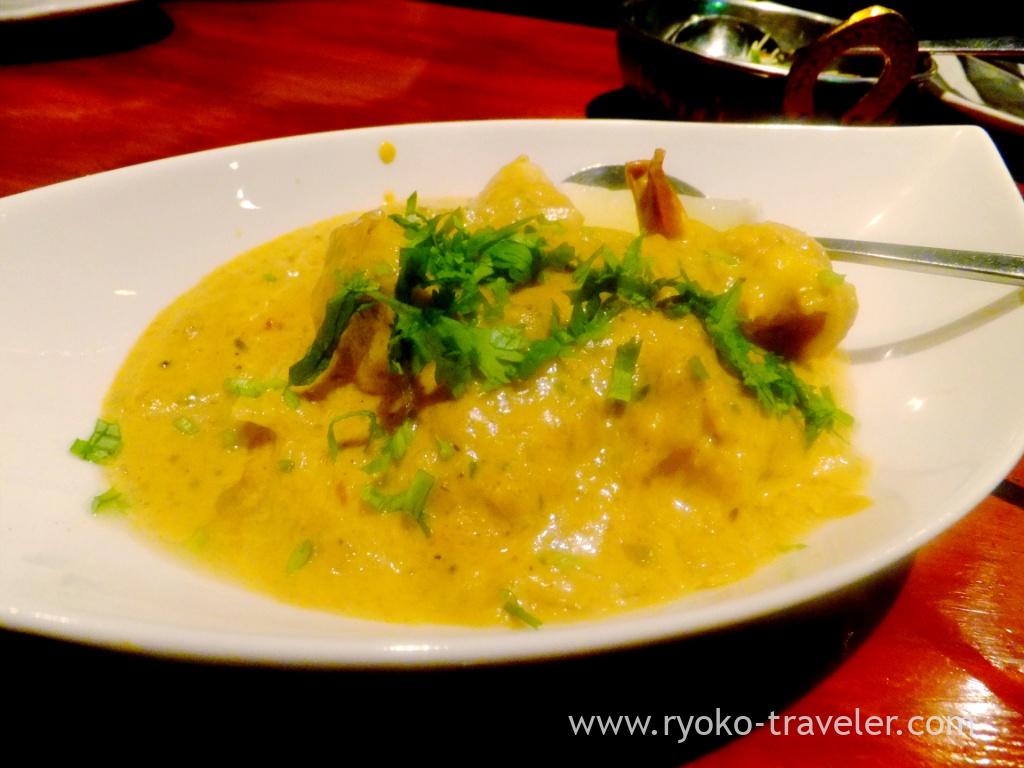 To tell the truth, I don't remember those fried rice and curries well. I was over full. So, I want to visit there again and eat them.
About

Name Kamal Pur (カマルプール)
Open Lunch, Dinner
Reservation Available for dinner time only
Credit card Unavailable
URL Website, Twitter

Google Map