Luxury fish "Shinko" at Sugita.
We visited Sugita (fomer Miyakozushi in Bakuroyokoyama) for enjoying summer tastes 🙂
(Moved) Bakuro-Yokoyama : Very young punctatus at Miyakozushi (都寿司)
Notice : Miyakozushi quit their business at the place of Bakuro-Yokoyama at the end of September and will be open at Nih...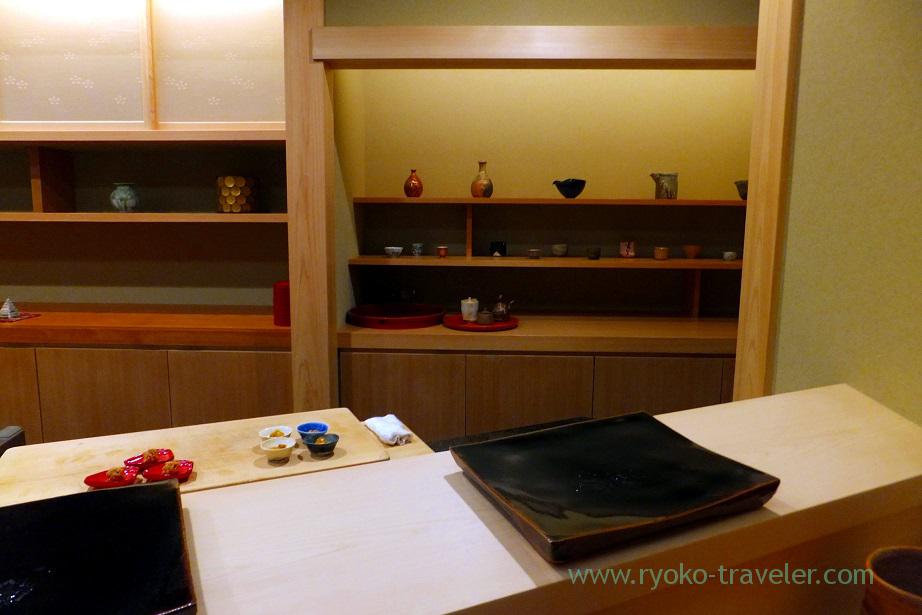 Our splendid dinner started with edamame and green tea. Edamame !?
I couldn't help having Japanese sake !
At first sashimi was served as usual.
Flatfish and whelk (ひらめ, つぶ貝)
The flatfish was from Samani of Hokkaido.
Herring roe marinated with miso and salted sea urchin.
Needless to say, it went with my sake 🙂 The herring roe was beautifully cut.
Abalone (あわび) was served with its innards.
Soft and smooth. I hadn't eaten such a abalone !
Sardine roll (いわし巻き). Sardine was rolled with laver, chive and ginger. Yes. sardine is now the best season.
Last of tsumami was grilled fish. Butterfish (マナガツオの塩焼き). It was beautifully cut, too !
Then, hand towel and gari was served for sushi time. Beautiful !
We came here for eating it !
Small gizzard shad (Shinko, 新子). It can be eaten from July – early August only 🙂
And Large gizzard shad (Kohada, 小肌). I think we can eat good large gizzard shad while small gizzard shad season.
Young Spanish mackerel (Sagochi, サゴチ)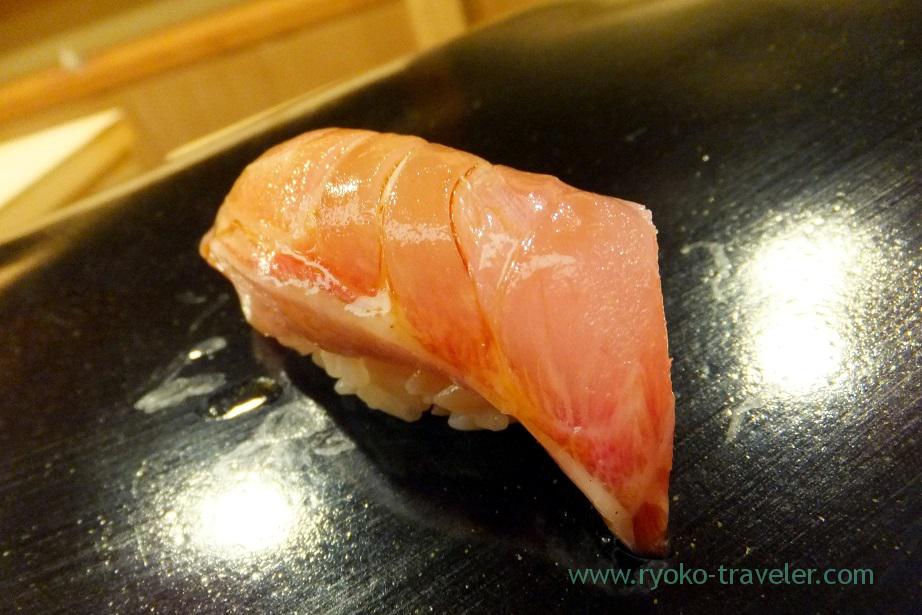 Grunt (Isaki, いさき)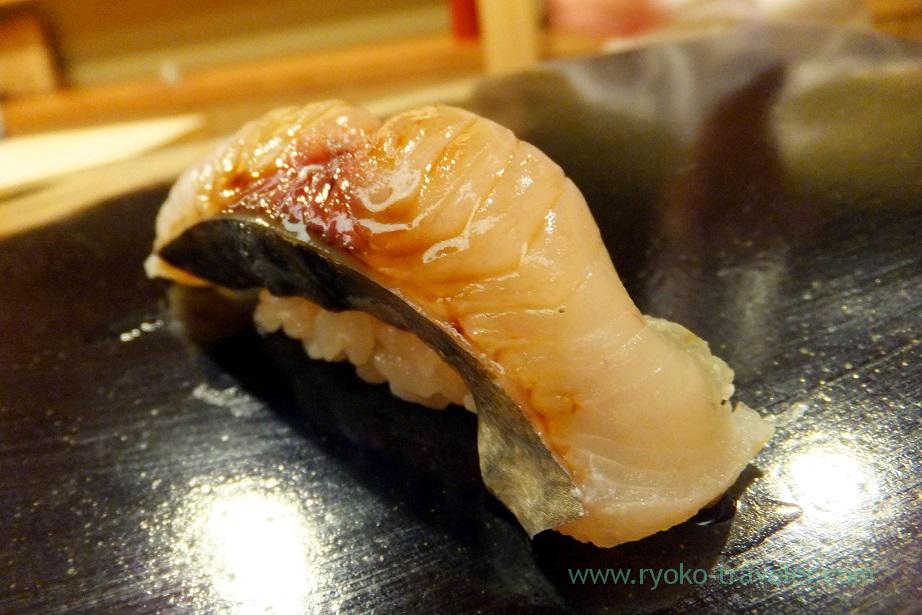 Young red sea bream (Kasugo, 春子鯛)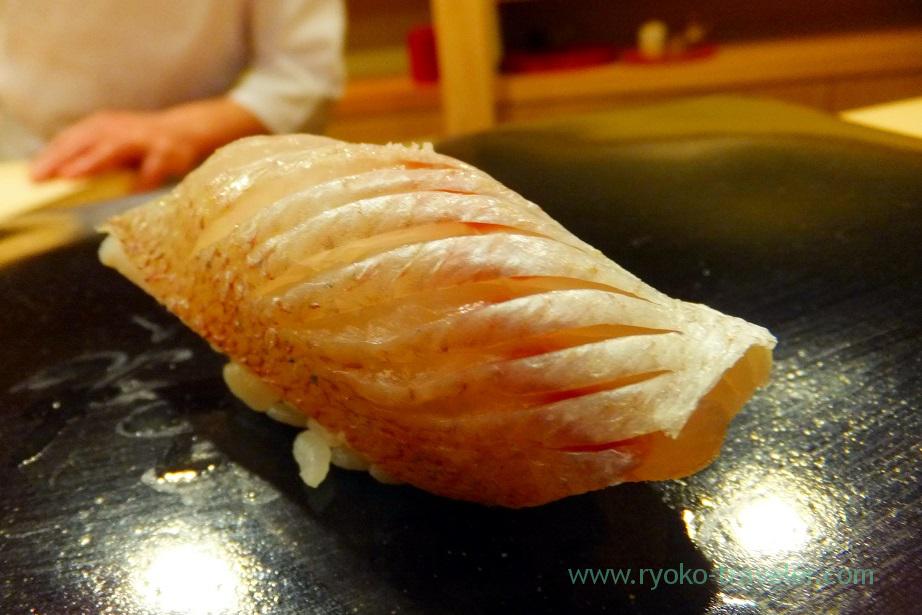 Young red sea bream (Pandalus latirostris, しまえび)
I love the sticky texture 🙂
It reminded me of Pandalus latirostris that I ate at Kanazawa was splendid.
http://www.ryoko-traveler.com/otomezushi1/
Toro part of tuna (トロ)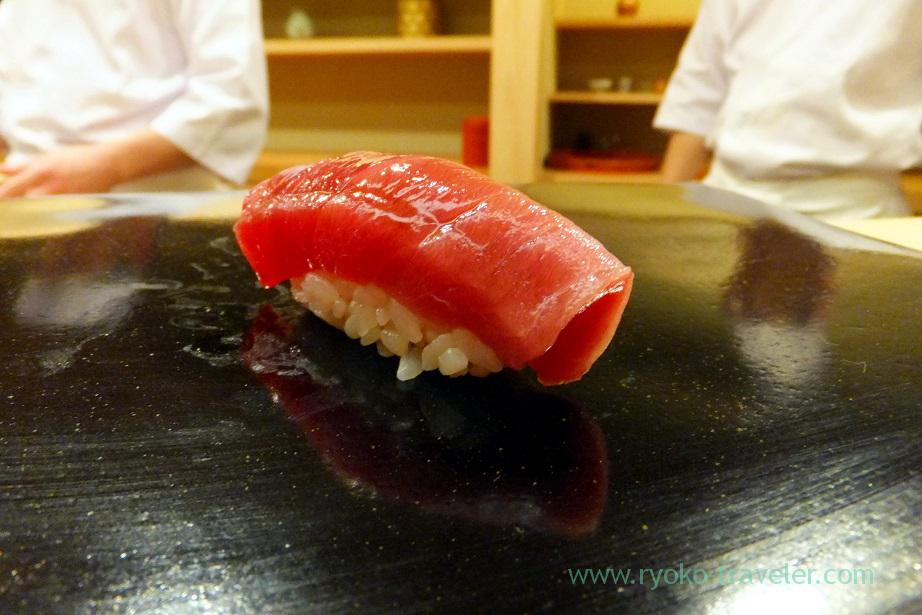 Horse mackerel (鯵)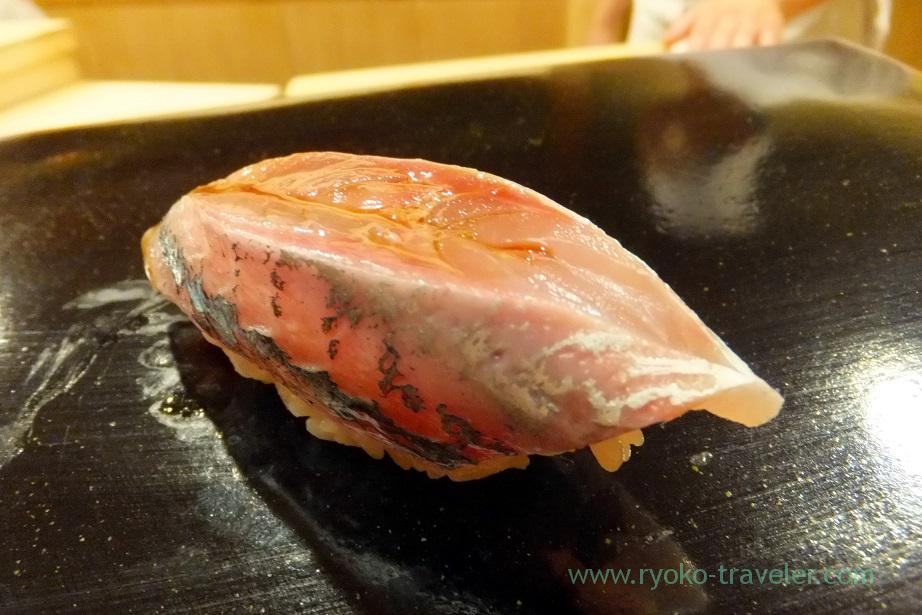 Kuruma prawn (車海老)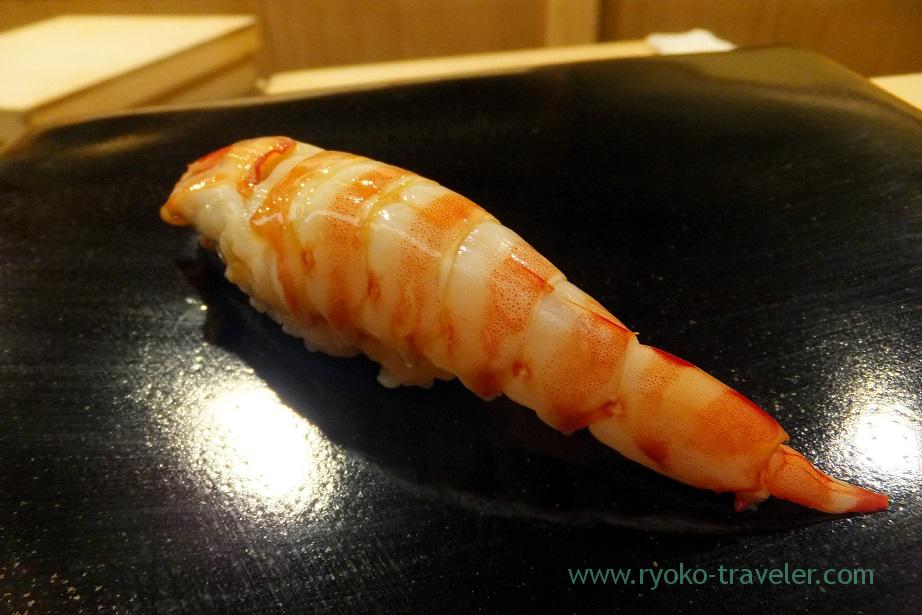 Blackthroat seaperch (のどぐろ)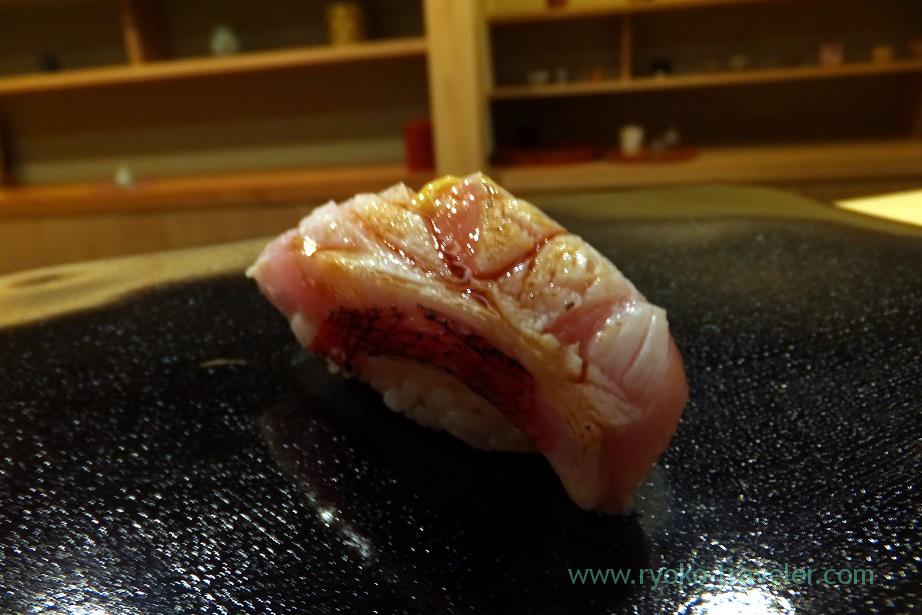 Sea urchin (うに)
Umm. This photo was blurred.
Conger eel (穴子)
We can choose the seasoning from sauce called "tsume" and salt.
I chose salt after a long absence.
Tamagoyaki (卵焼き)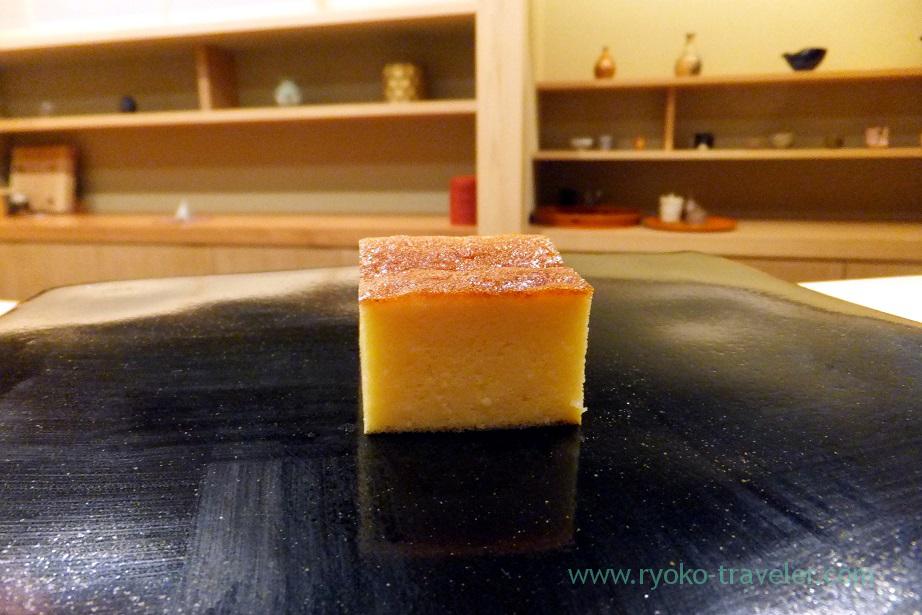 Asari soup (あさり汁)
I enjoyed the dinner from the beginning to the last.
Next, we are going to be there in September.
About Nihonbashi Kakigaracho SUGITA (日本橋蛎殻町 すぎた)
Address / View Haitsu Nihonbashi B1F,s 1-33-6 Nihonbashi Kakigaracho, Chuo-ku, Tokyo
Station / Monzen nakacho station (Tokyo metro, Toei subway)
Open / 17:30-, 20:30-
Saturdays and another national holidays / 17:00-, 20:00-
Sundays / 11:00-, 13:30-, 18:00-
Closed / Mondays