My friend said he want to eat "Chinese noodles dressed with oyster sauce" at Kahin (嘉賓) in Yotsuya, so we went to the restaurant. Their appearance seems something a high-quality restaurant. The ground floor of the building is cheap izakaya though.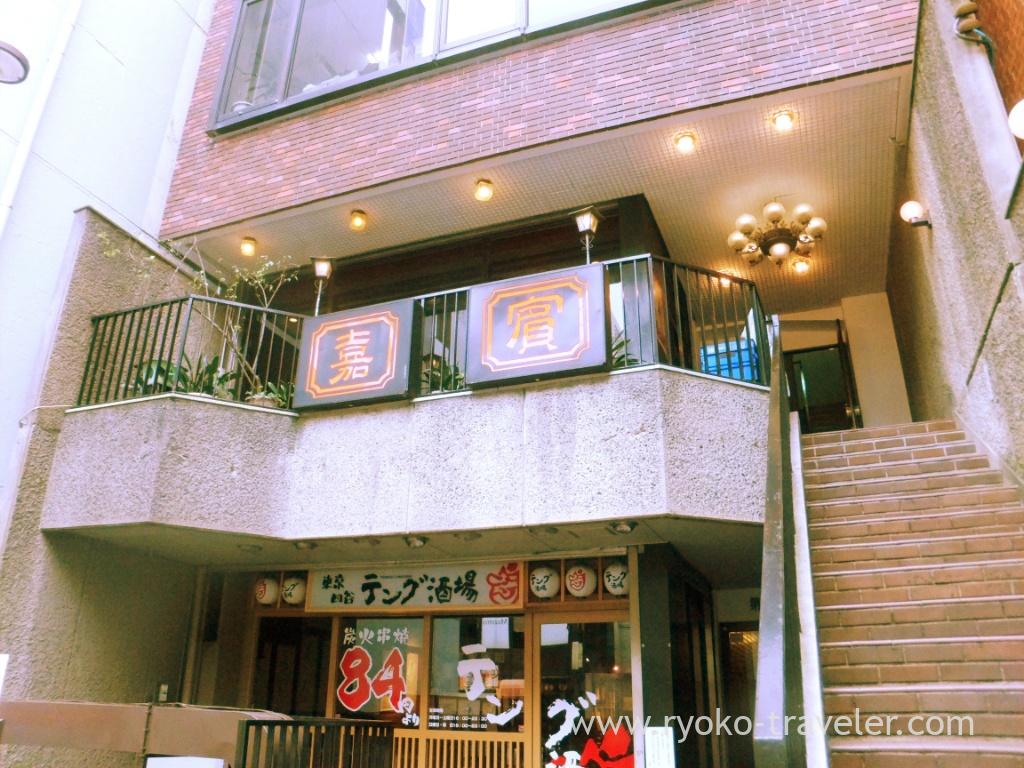 The restaurant is rather large.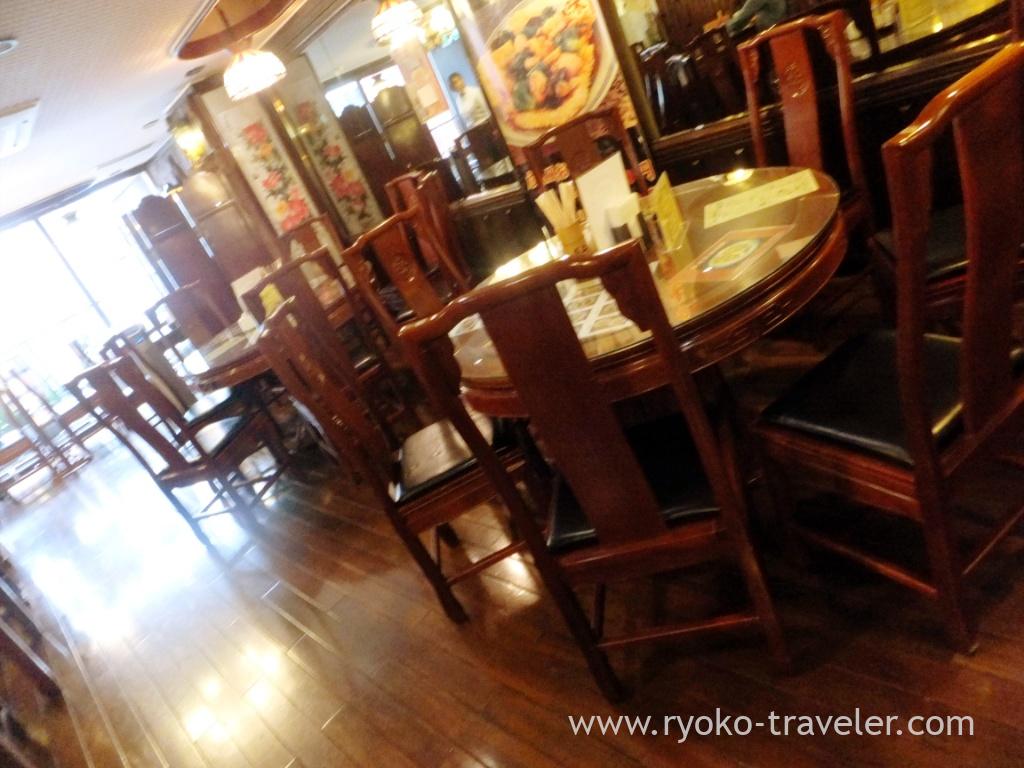 I ordered noodles dressed with oyster sauce and porridge with chicken set.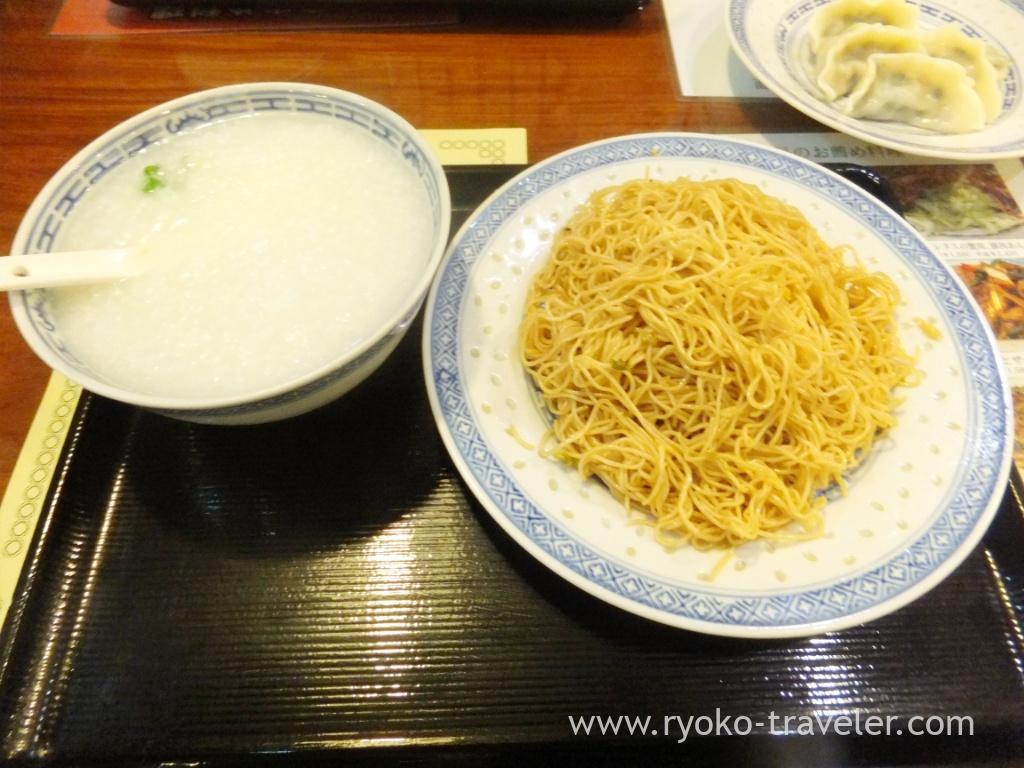 I had never seen such a dull looking noodles ! We couldn't see any ingredients in it. Plain brown narrow noodles :p Strictly speaking, it had green onions chopped into sooo small bits in it. The noodles were so narrow. But unexpectedly it was tasty. It had much flavor of oyster sauce and the thin noodles textured good. It's like yakisoba.
The porridge was good. It was seasoned very lightly, so I put some soy sauce and chili oil on it.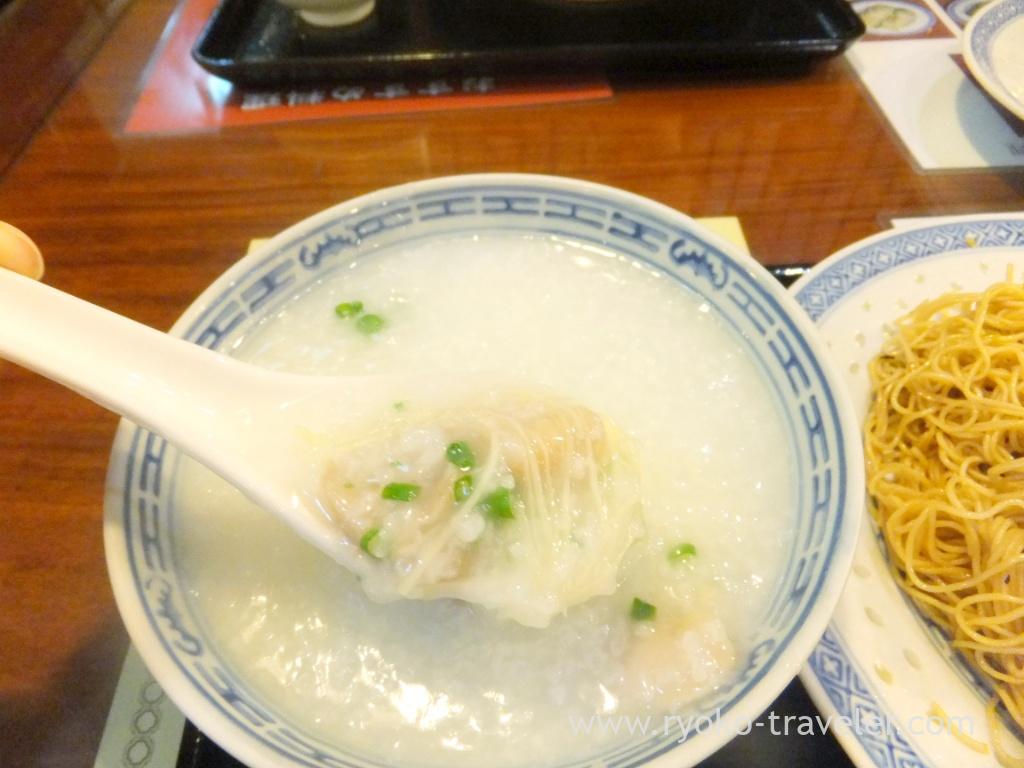 I shared the dumplings with my friend.
Those dumplings had springy texture and was good. It went with the sauce very well.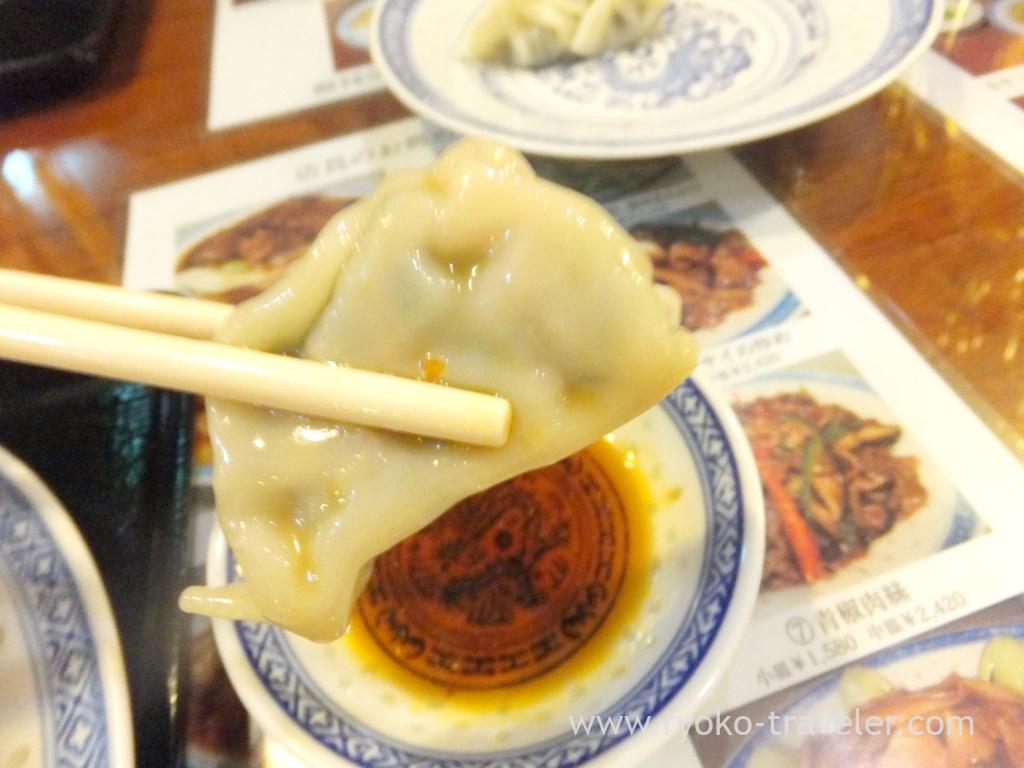 We can eat all dishes at a 20 percent discount on every Saturdays, Sundays and another national holidays. That's a good offer !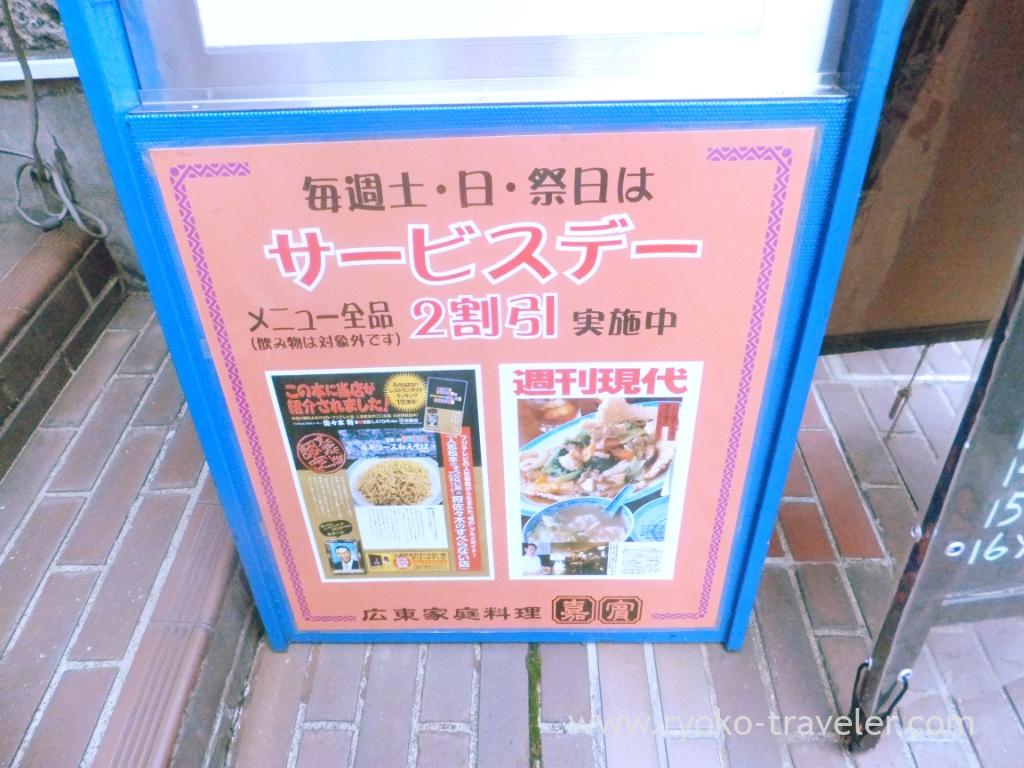 About

Name Kahin (嘉賓)
Open Lunch, Dinner
Reservation Available (
Hotpepper)
Credit card Available for dinner time only

Google Map