Strawberry anmitsu is "MUST" food when you visit here in winter.
I visited Irie in Monzen-nakacho that is so popular as tasty anmitsu.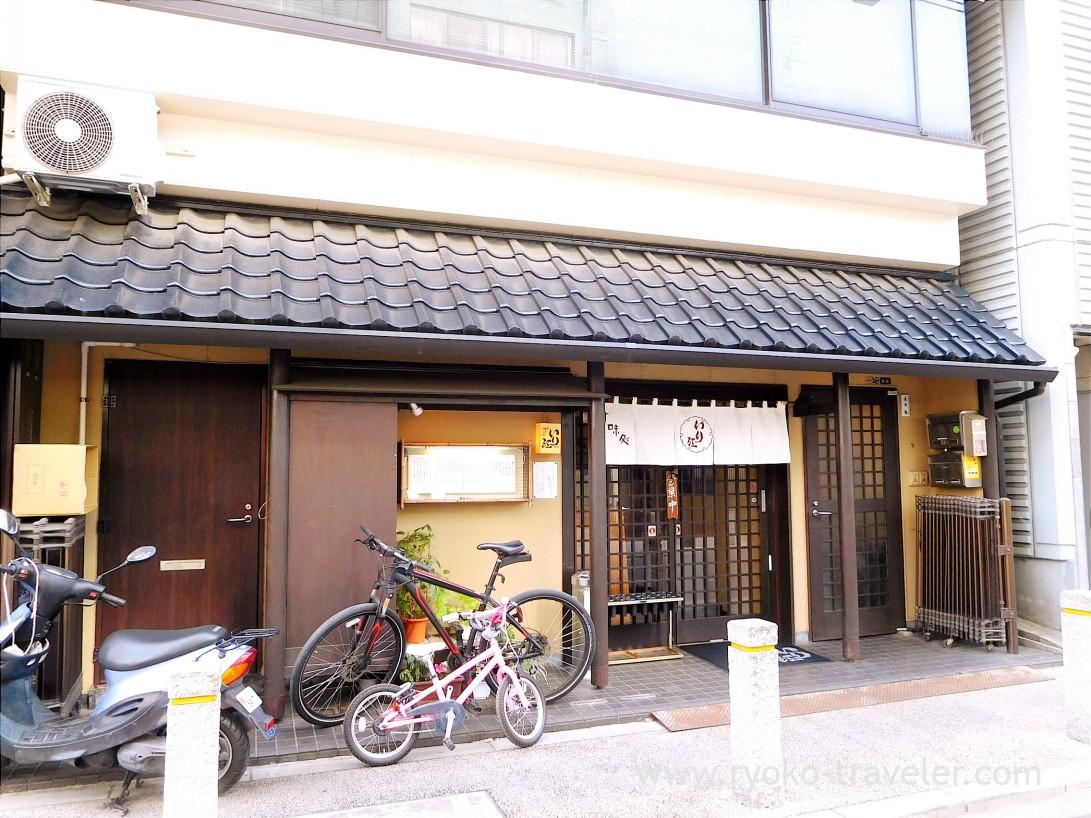 Monden-nakacho is one of the popular sightseeing spot. For example, Tomioka Hachimangu shrine have so many people during holiday season. Of course, Irie have many guests during such a season.
But it was ordinary weekends. So, there weren't many guests.
When I visited there, there were only three guests. (But many groups visited one after another just after taking this photo)
I intended to eat normal anmitsu, but I found Winter-limited menu hanging on the wall. Left attracted me. Strawberry anmitsu (苺あんみつ) !
I think this food will be end soon. I was lucky !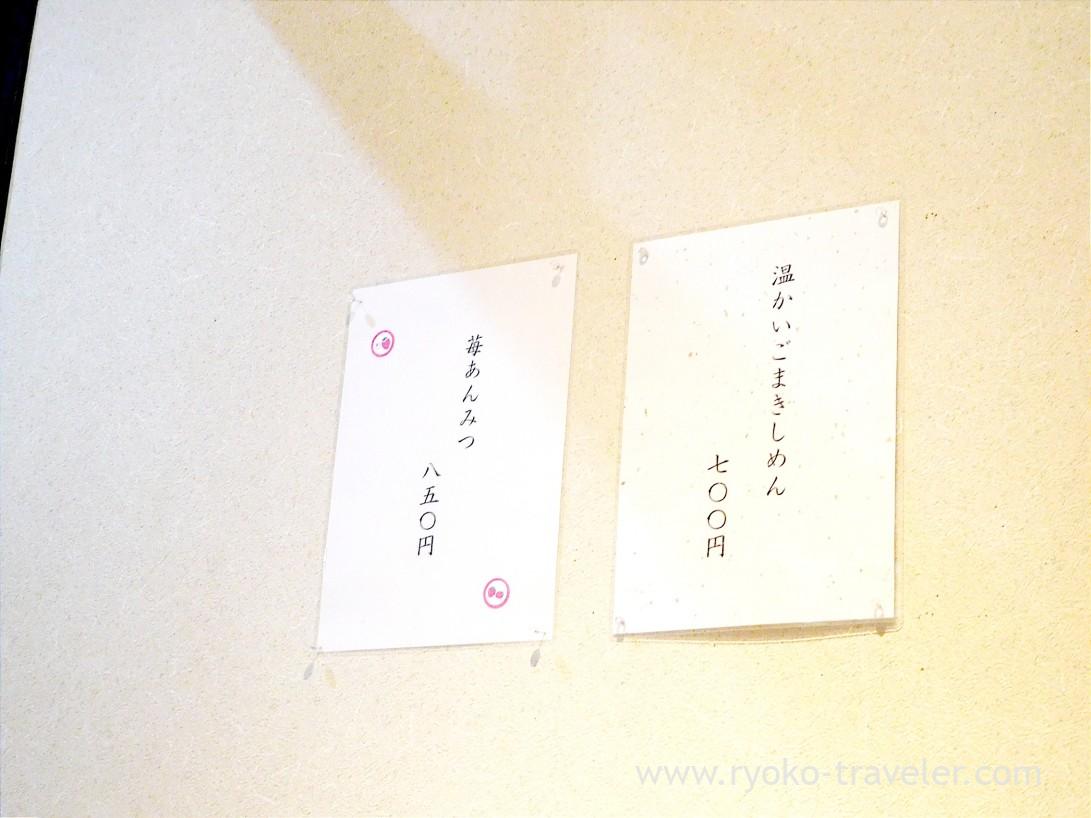 Syrup for anmitsu could be choosen from black syrup and white syrup. Strawberry anmitsu, too. I chose black syrup.
This is the strawberry anmitsu !
I never thought such a looking ! Many red strawberries on the anmitsu !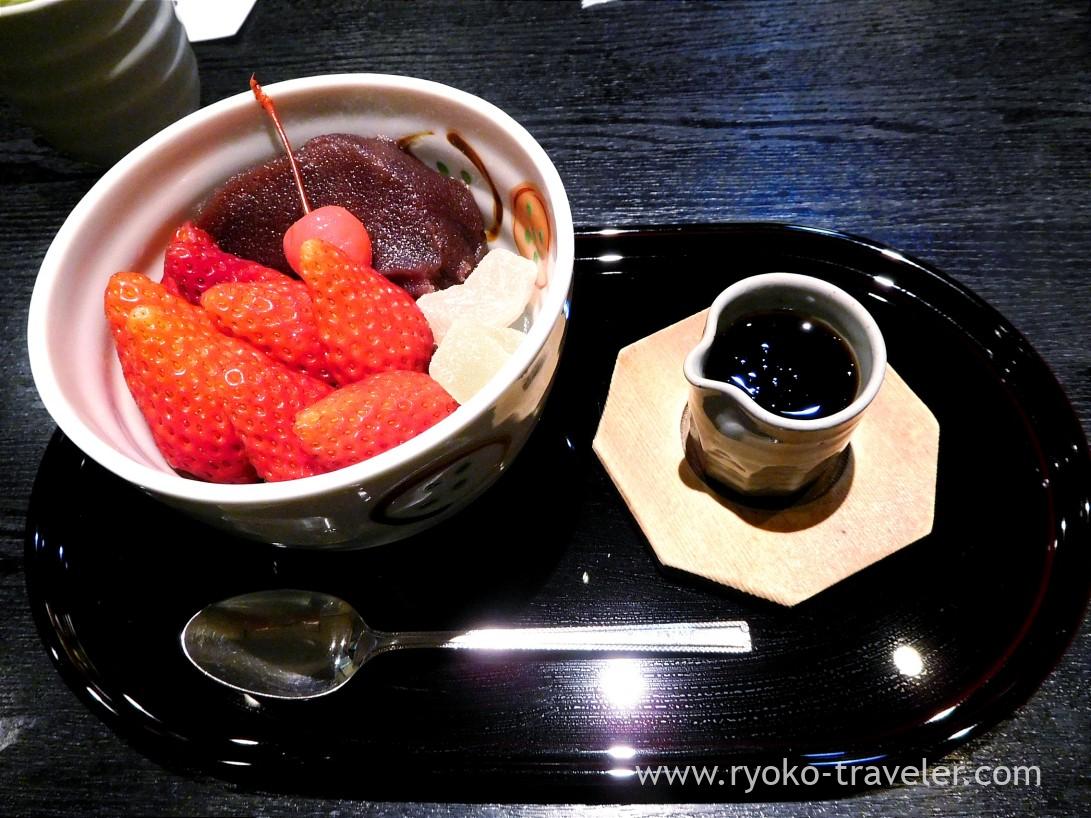 And smooth anko, cherry, gyuhi on it.
I think this is the "MUST" food when you visit this area in winter.
At first I ate it as it is. Eating anko and strawberry together is great 🙂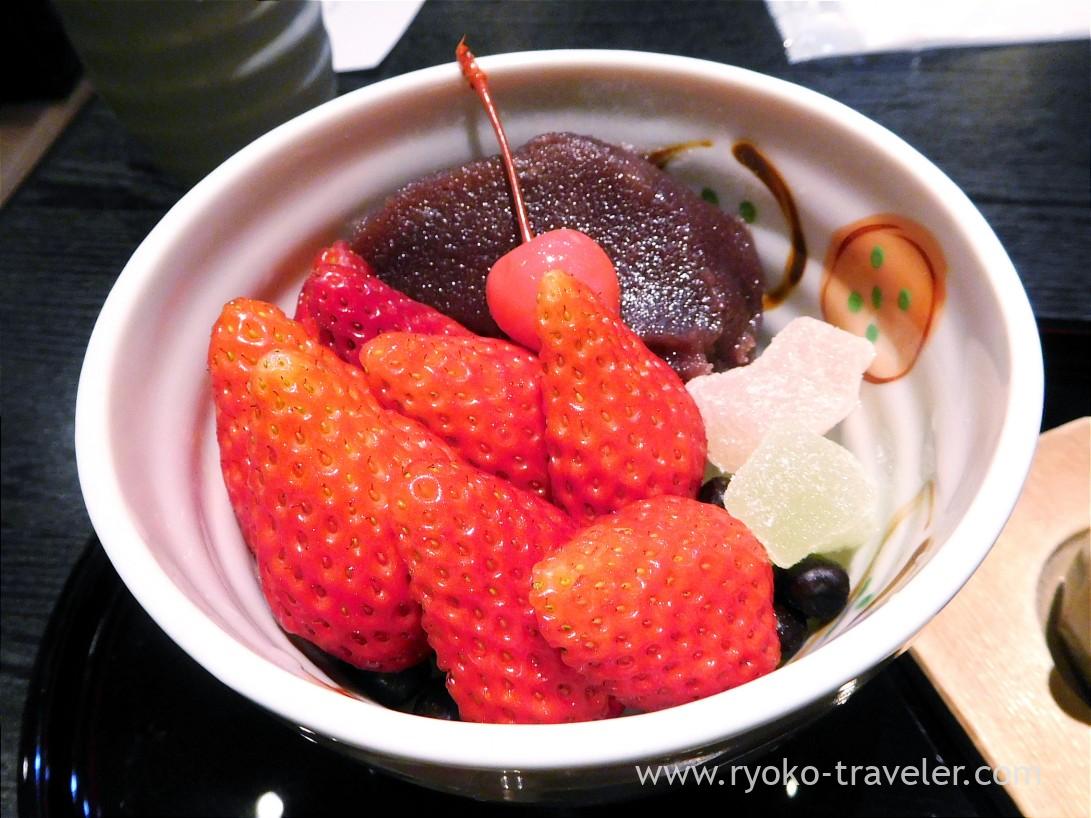 And I put black syrup on it after a while.
Truthfully speaking, putting all syrup on it is too sweet for me.
But I love their syrup. So though I didn't put everything at one time, I used all syrup. I drunk it up with spoon 🙂 Too sweet for me. But I was satisfied !
About Irie (いり江)
Address / 2-6-6 Monzen-nakacho, Koto-ku, Tokyo
Station / Monzen-nakacho station (Tokyo metro, Toei subway)
Open / 11:00 – 19:30
Saturdays, Sundays and another national holidays / 11:00 – 18:30
Closed / Wednesdays Except for 1st, 15th, 28th of every months
Website / https://www.kanmidokoro-irie.com/(in Japanese only)