I found Huang Ji Braised Pork Rice (黃記魯肉飯) when I walked around night market nearby. I knew they are so popular restaurant serving braised pork rice. So, I decided to have dinner at there.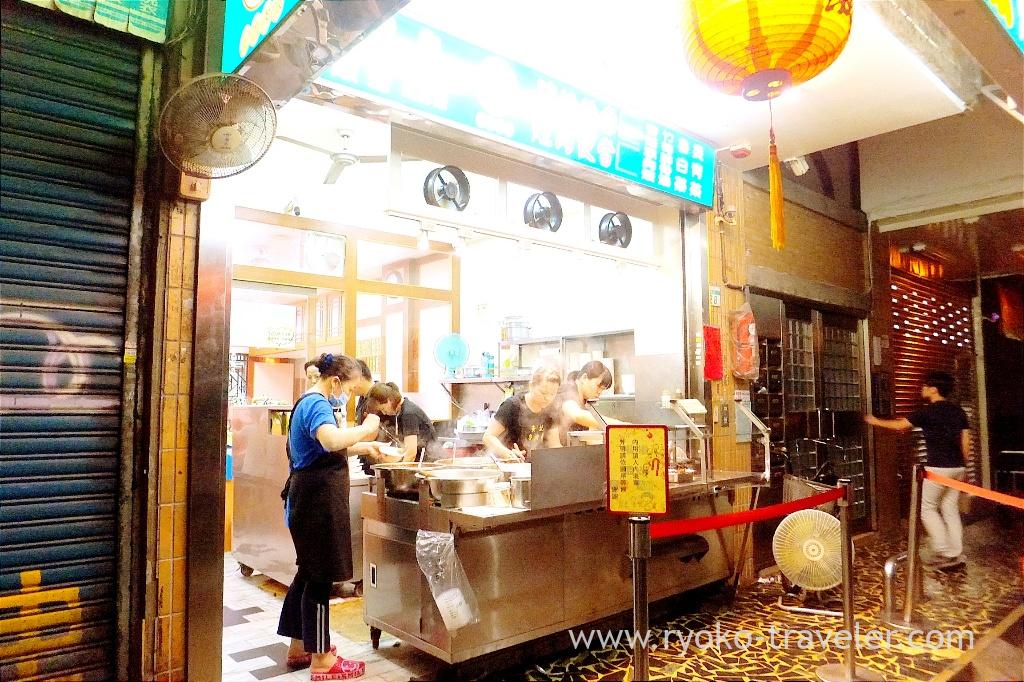 The smells of cooking is very attracting. They cook in front of the shop.
Now the word "魯肉飯" is well-used, but I heard the origin is "滷肉飯"
There're two lines for waiting. "To go (外帯)" and "For here (内用)". Taiwanese people use "To go" more frequently than "For here". So, in case there're many people waiting, see inside the shop well. There're often some vacant seats. I saw many vacant seats when I visited there, too. So I entered the shop and appealed to the lady, "I want to eat at here" with body language.
The lady gave me to the piece of order sheet. Menu is on the wall.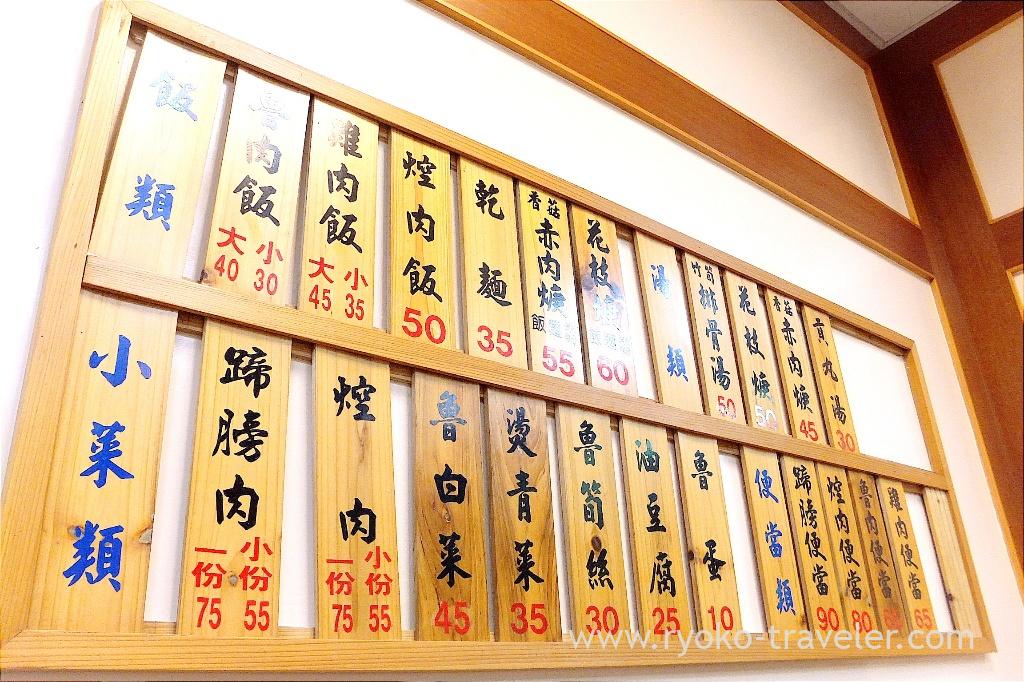 I heard there's Japanese menus, too. But she didn't give it to me. Maybe she thought I didn't need it. Yes. I learned in advance. I already decided what to eat :p There's no drinks including alcoholic drinks on the menu. But we can bring drinks to the shop. After I wrote, I handed to the staff nearby. I forgot to write my table No. But she wrote.
We need to pay the total when all foods are served. The staff show the order sheet having total fee.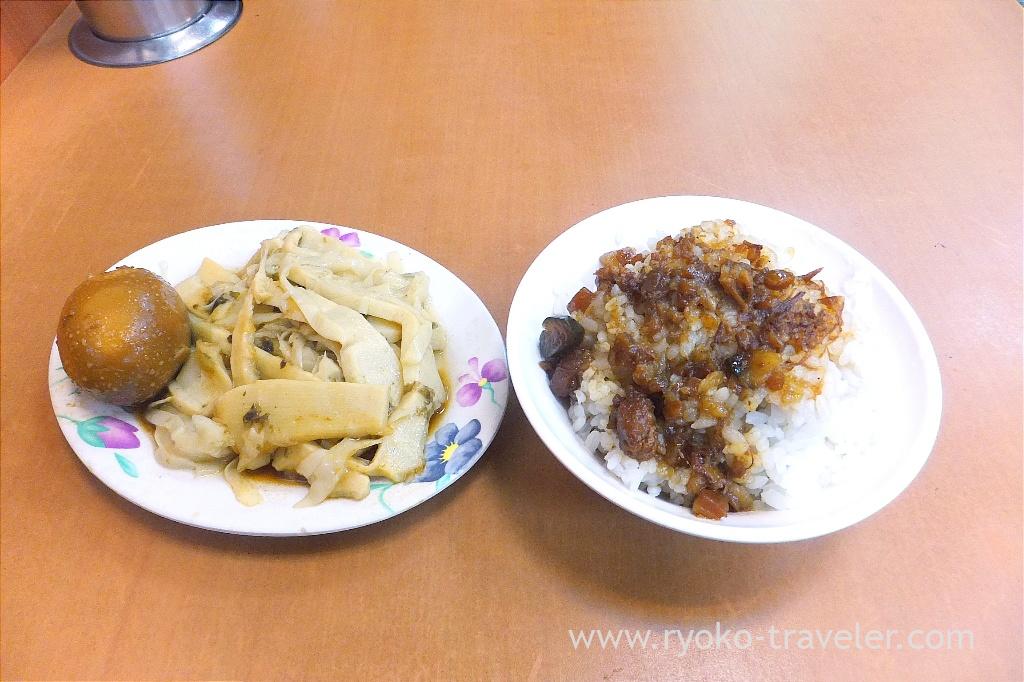 They are long-established shop, but they moved to there a few years ago, so it's still new and they keep their shop clean. There were many vacant seats inside the shop even though there were lots of people waiting for "to go". But they prepare foods in order including people for "to go", so it took rather much time to be served. It took about 10 minutes or so, my dinner was served.
Braised pork rice. at first, I felt the smell of star anise is very strong. But after a while, I felt comfortable. But if you try braised pork rice for the first time, I recommend more mild one.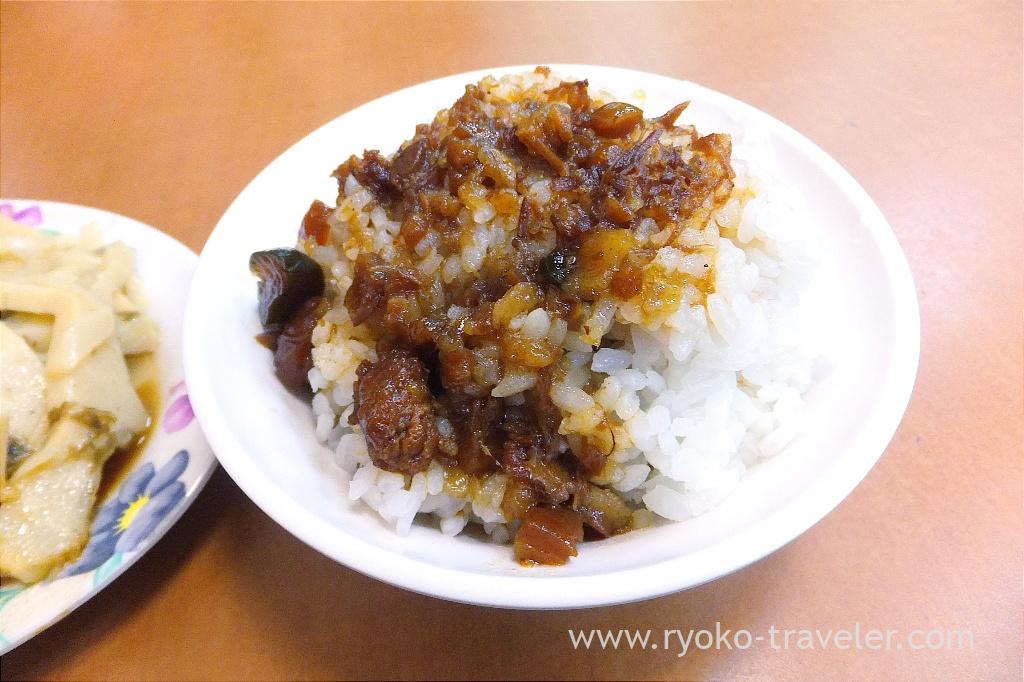 I recommend Tian Tian Li's braised pork rice.
I ate another foods. braised egg and braised bamboo shoot. Yes, three foods are same flavor :p Soy sauce, sugar, star anis ! The egg was completely cooked. It don't have strong flavor of star anise like minced pork rice. It's like Japanese oden. The flavor of braised bamboo shoot is similar to minced pork rice.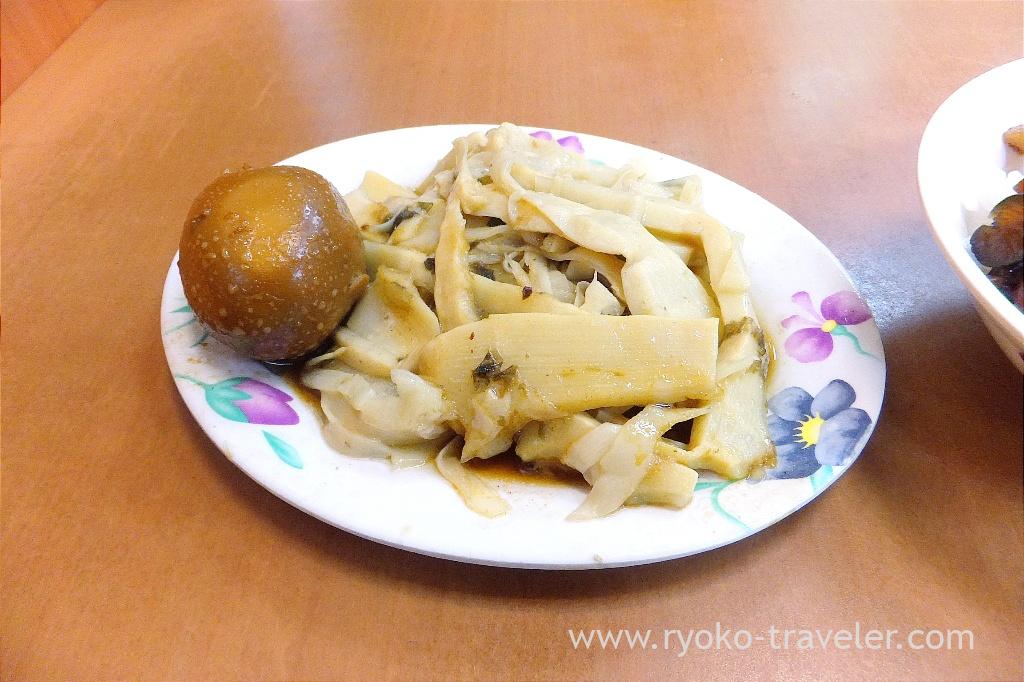 About

Name Huang Ji Braised Pork (黃記魯肉飯)
Open Lunch through dinner
Reservation Unavailable
Credit card Unavailable

Google Map