By the way, Amami Oshima is island. So… bus is only public transportation there and its closing time is too early . So, I had to hurry in time for last bus to Akaogi post office bus stop that is the nearest bus stop of my hotel that day. It's still past 4 p.m.

I was booking this hotel without meal, but I couldn't buy my meal because I couldn't drop in at supermarket and convenience store. So, I telephoned my hotel before getting on the bus whethere I could have breakfast there. The man said to me that I could reserve my breakfast when I got to the hotel. And also I asked them to pick me up to the hotel at the bus stop because it's getting dark.
And I managed to get Cup Sar and chopsticks at small shop in front of the bus stop !
The hotel's car pick me up to my hotel in front of the bus stop. Unexpectedly between the bus stop and the hotel have long distance.
This is the hotel where I stayed in. Hotel Caretta (ホテルカレッタ).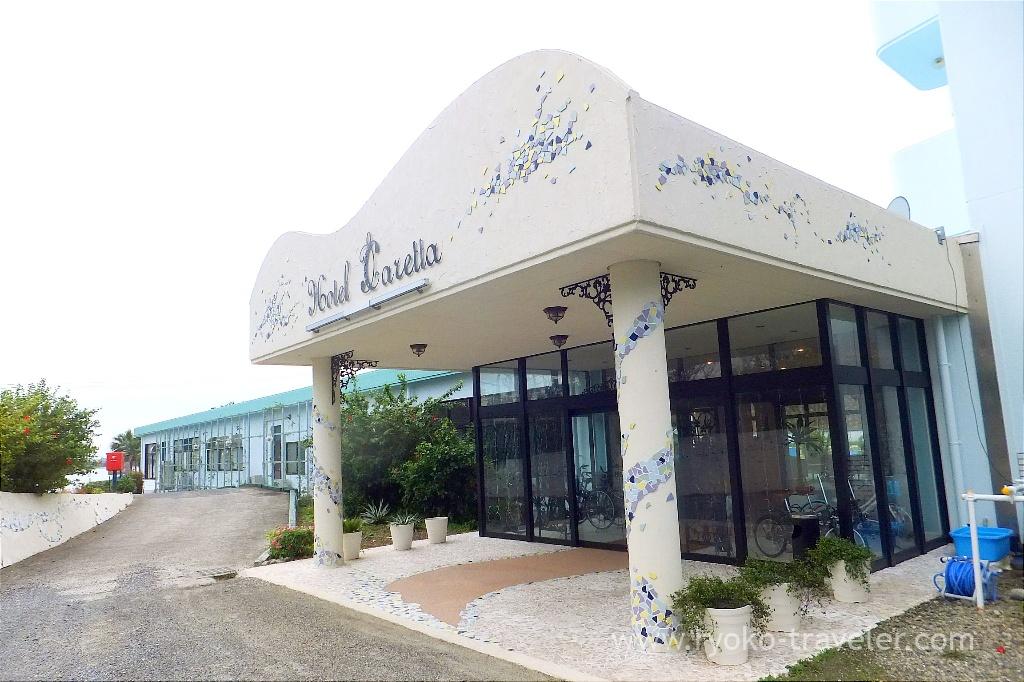 So cute hotel based on white and sky blue. I hadn't stayed at such a lovely hotel !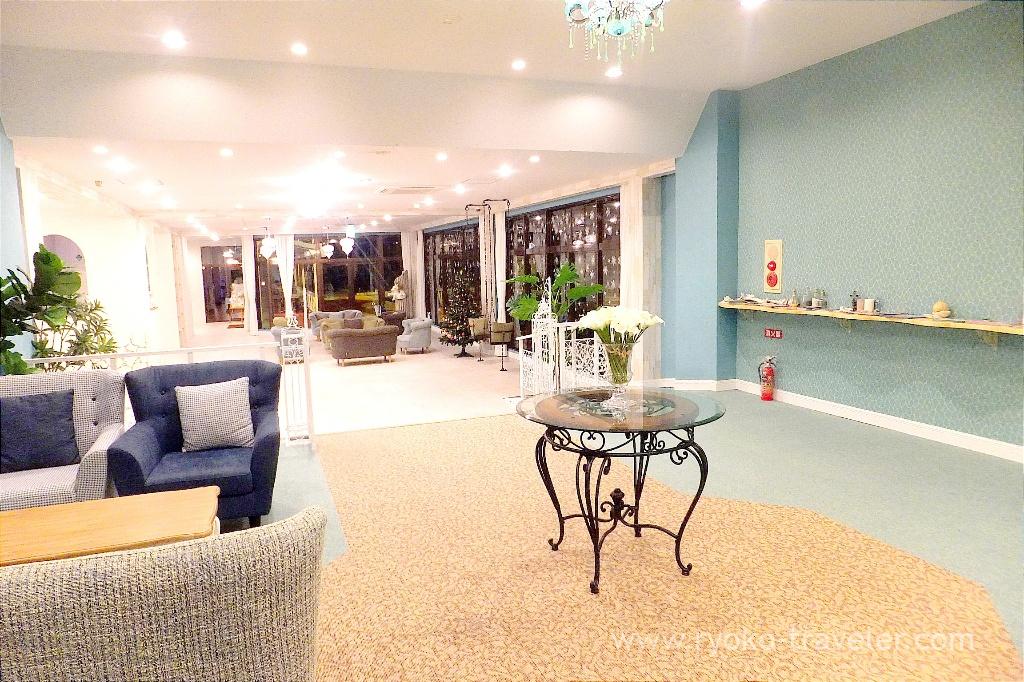 Swing.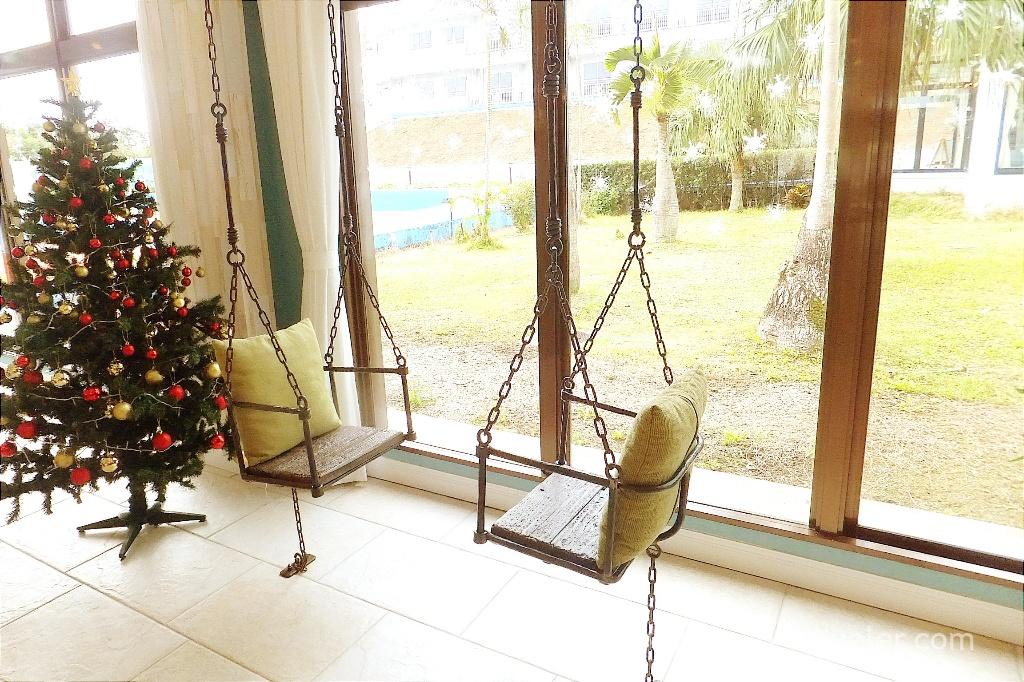 I reserved single room without sea view. But because it was Sunday night and there were some vacant rooms, so they prepared me twin bed room that have sea view !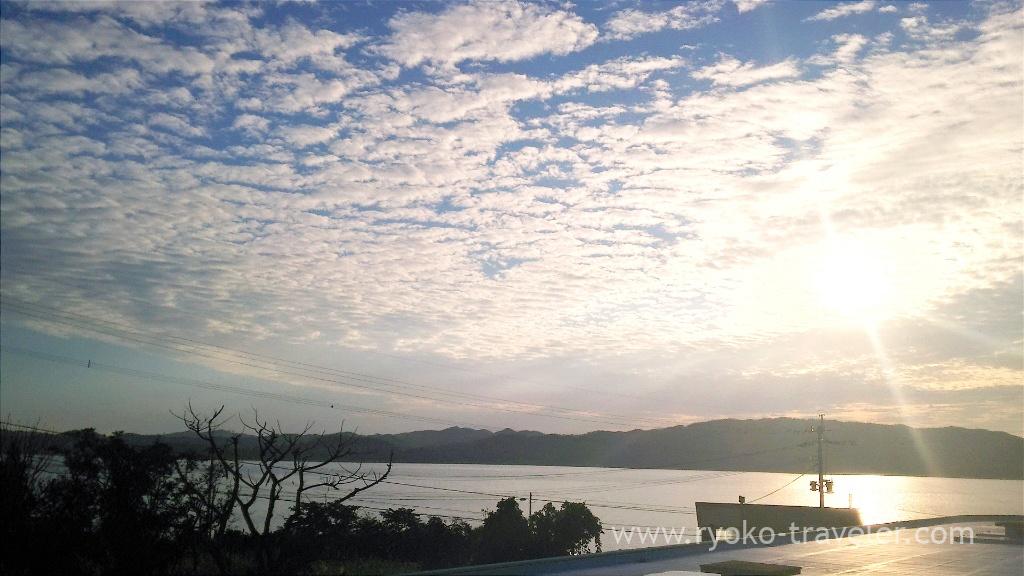 There's a cafe on the 1st floor and they serve meals and also they bring meal to our room. And it is inexpensive.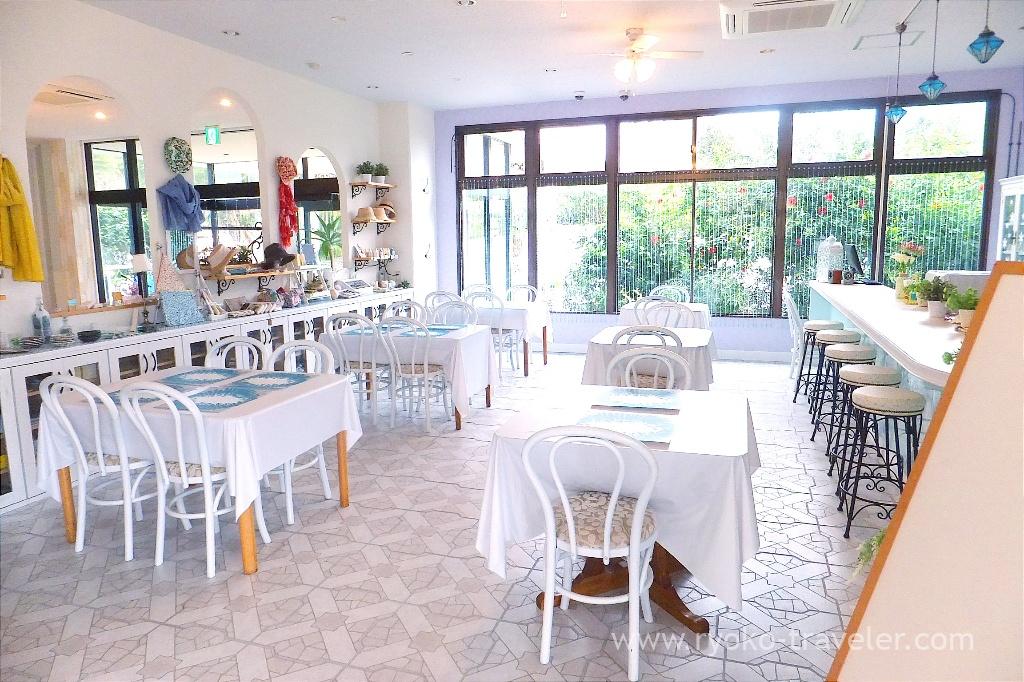 But I ate Cup Star in such a cute room.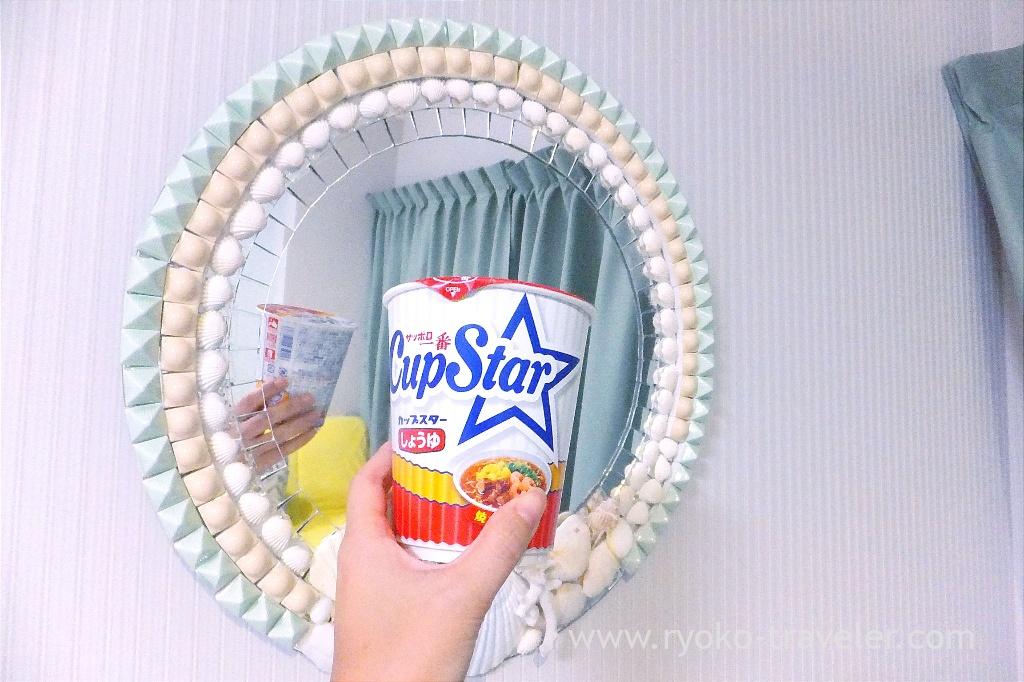 I wanted to throw it away for making a room for souvenir. My room was cute, too 🙂 Large room had large bathtub.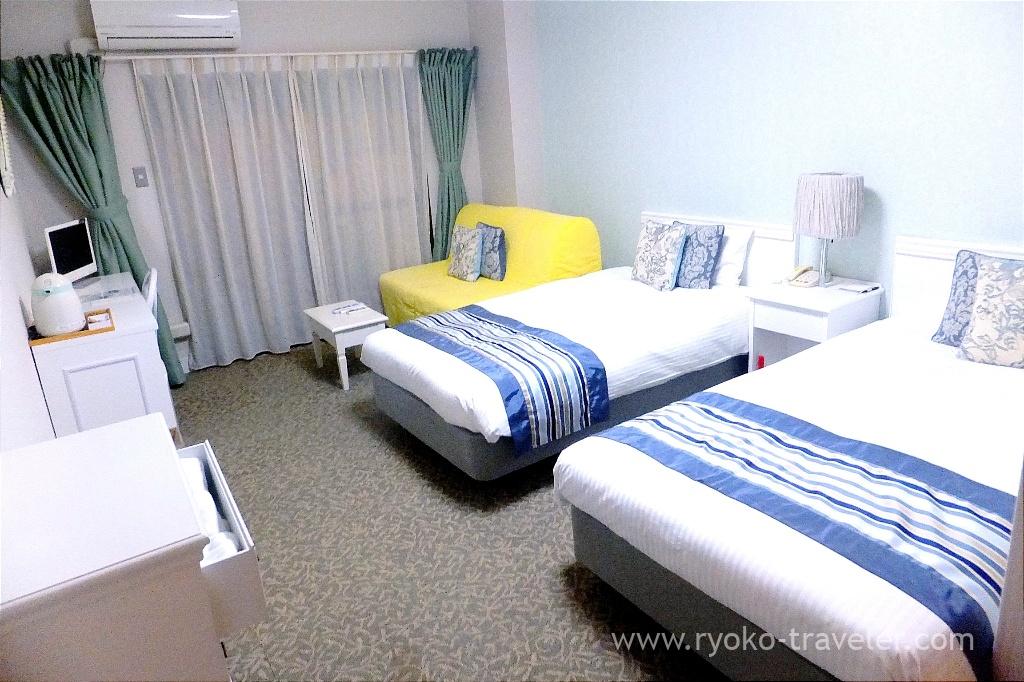 Amami is said to be warm all year around, but still it's not enough warm to swim in Winter. Though there's pool, no one was swimming.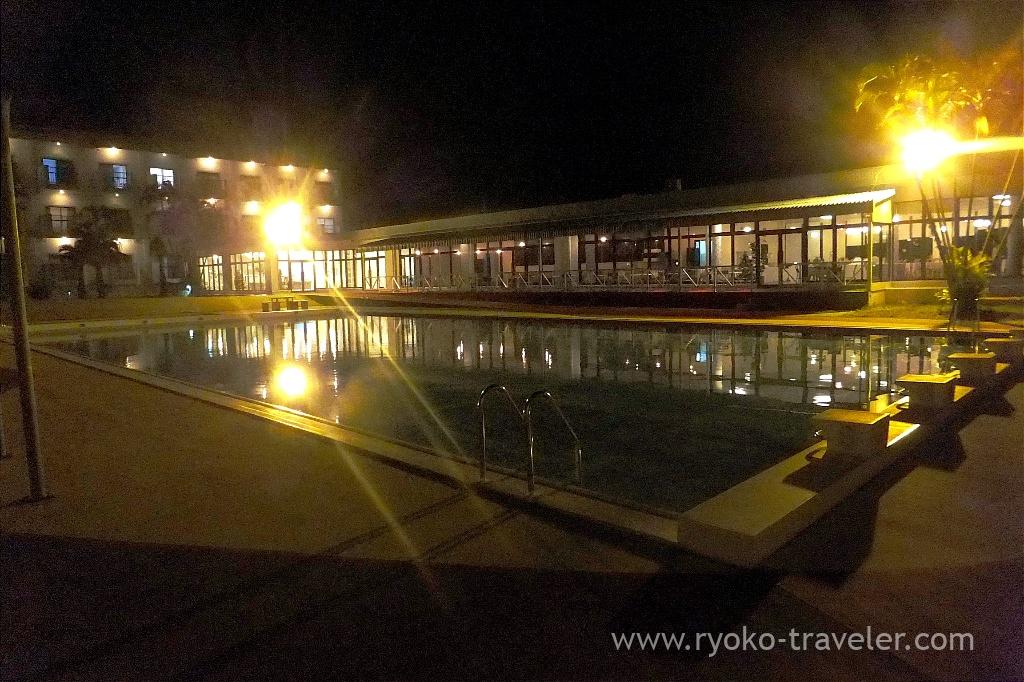 As I said, I bought breakfast ticket when I took check-in procedure. Truthfully speaking, I was so regret that I heard this hotel's breakfast is good after I had reservation without meal.
So, I was glad that I could buy breakfast ticket later. Breakfast ticket was 1000 yen.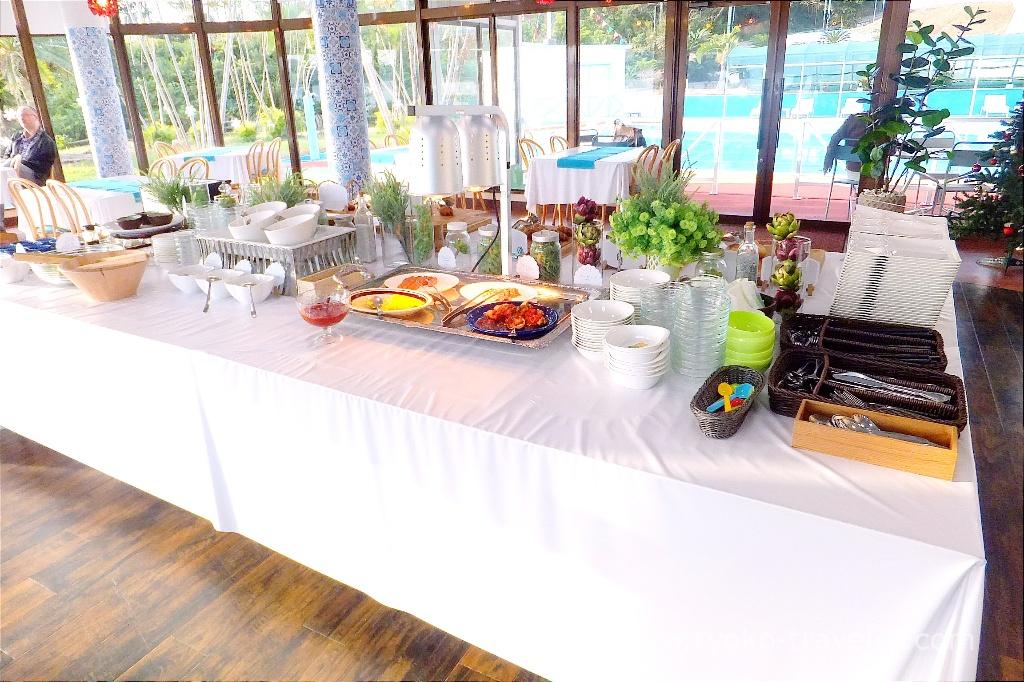 You should reserve your room with breakfast and dinner if you stay in this hotel because there's no shops and restaurants around this hotel without car.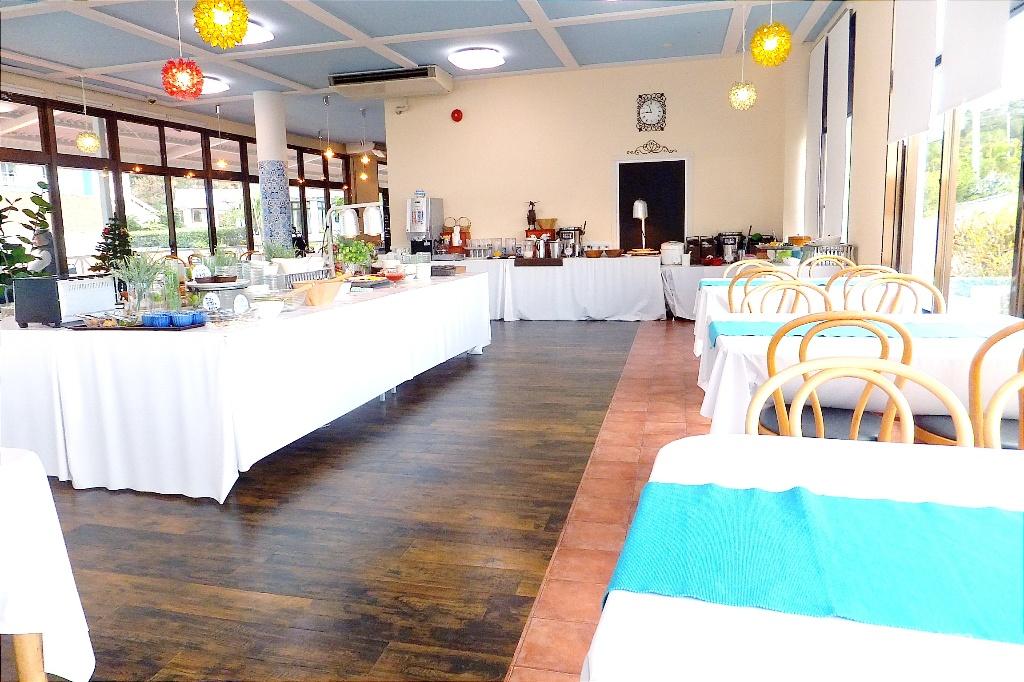 Their bread is said to be yummy. Actually, it was good. There're not various foods, but bread, rice, fish, meat, egg, natto, mozuku seaweed,soup,, you can have general breakfast. Sea could be seen from the restaurant.
I took a walk around the hotel after breakfast.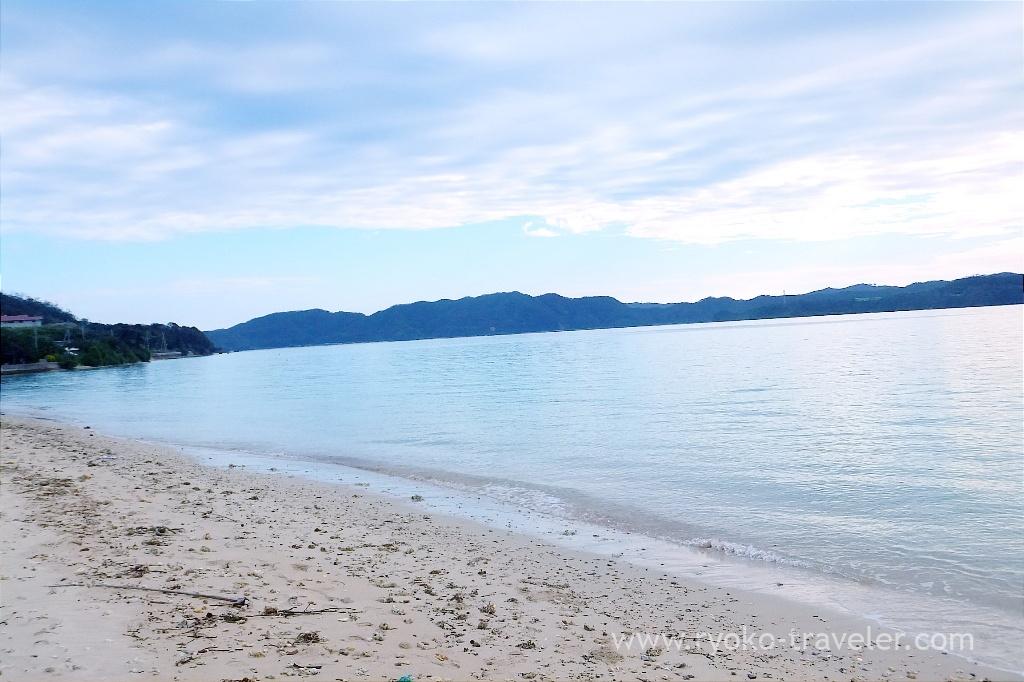 Though there was thick clouds, the sea was beautiful.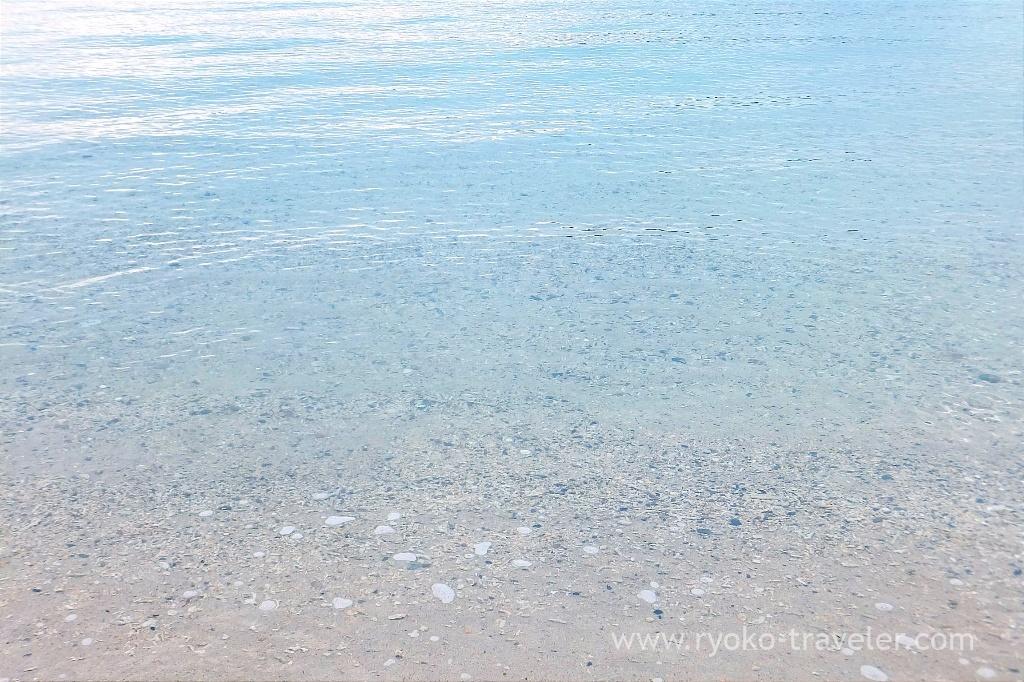 They carried me to the bus stop after check-out. And I went to gelato shop near the bus stop 🙂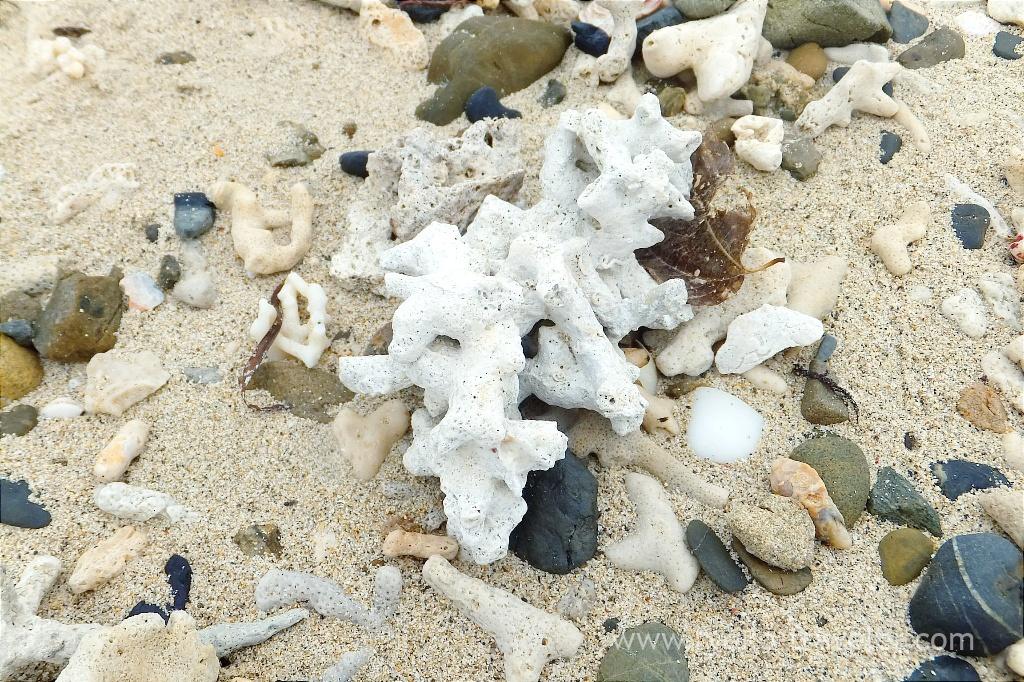 About

Name Hotel Caretta
URL Website, Instagram
Booking
Expedia,
Jalan,
Rurubu

Google Map