Mostly kakifurai (Deep fried oysters) is served from October to April. But some restaurants serve kakifurai all year around. Hokkaido Akkeshi Nihonbashi (北海道厚岸 日本橋本店) is one of the restaurant. Their oysters are from Akkeshi in Hokkaido and they are proud of their oysters. They say oysters from Akkeshi is No.1. Also they have a variety of seafood mainly from Hokkaido.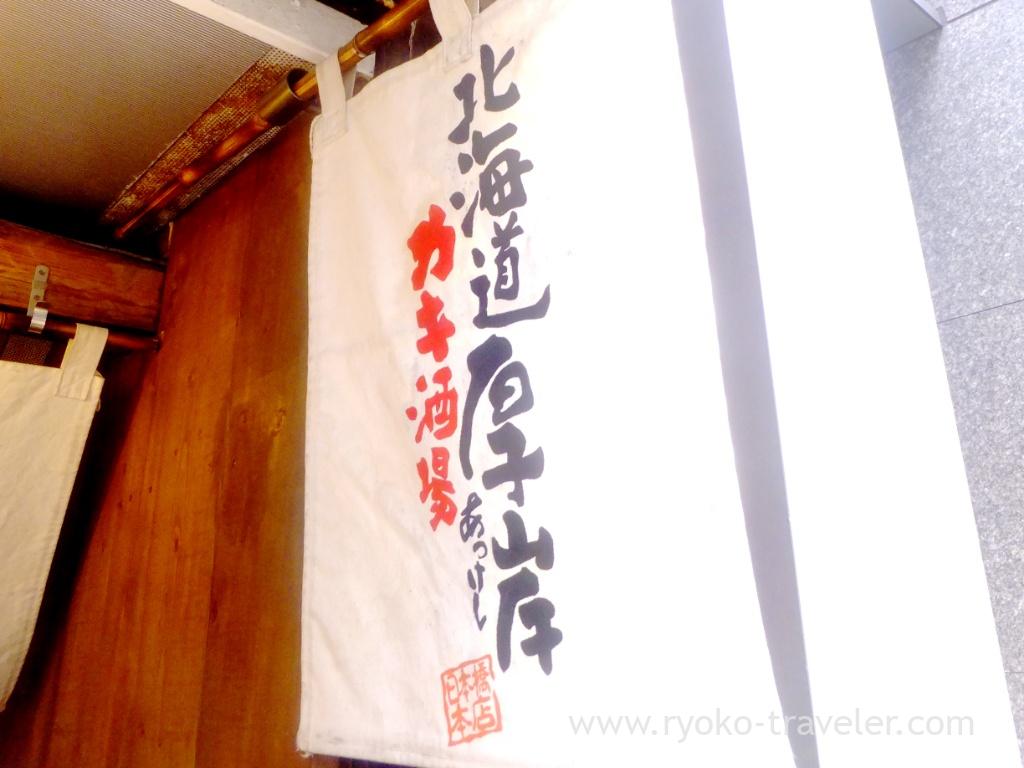 We arrived at the shop more 20 minutes before the opening time, but the stairs were full with people waiting.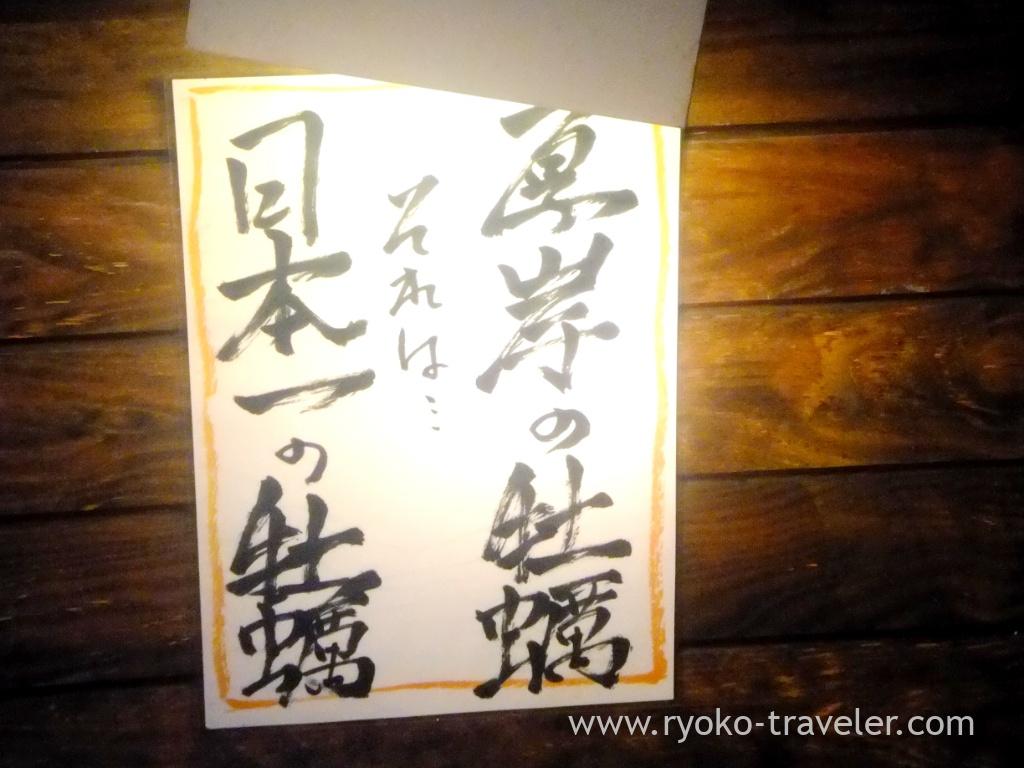 They have only one menu at lunchtime. Just kakifurai. Everyone come to the restaurant for eating it at lunchtime. Some of them might be there about one hour earlier before the opening.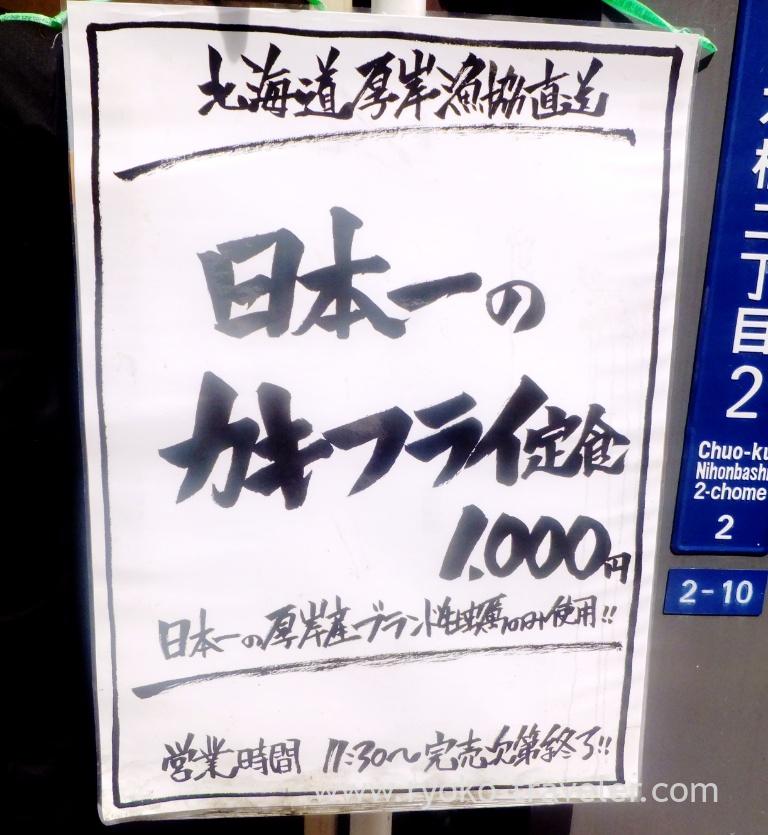 As soon as we were seated, the waitress said to us, "We serve deep fried oysters only. Is that OK ?" Of course, I said OK. Basically, we have only to wait. After a while, our foods came on our table like this.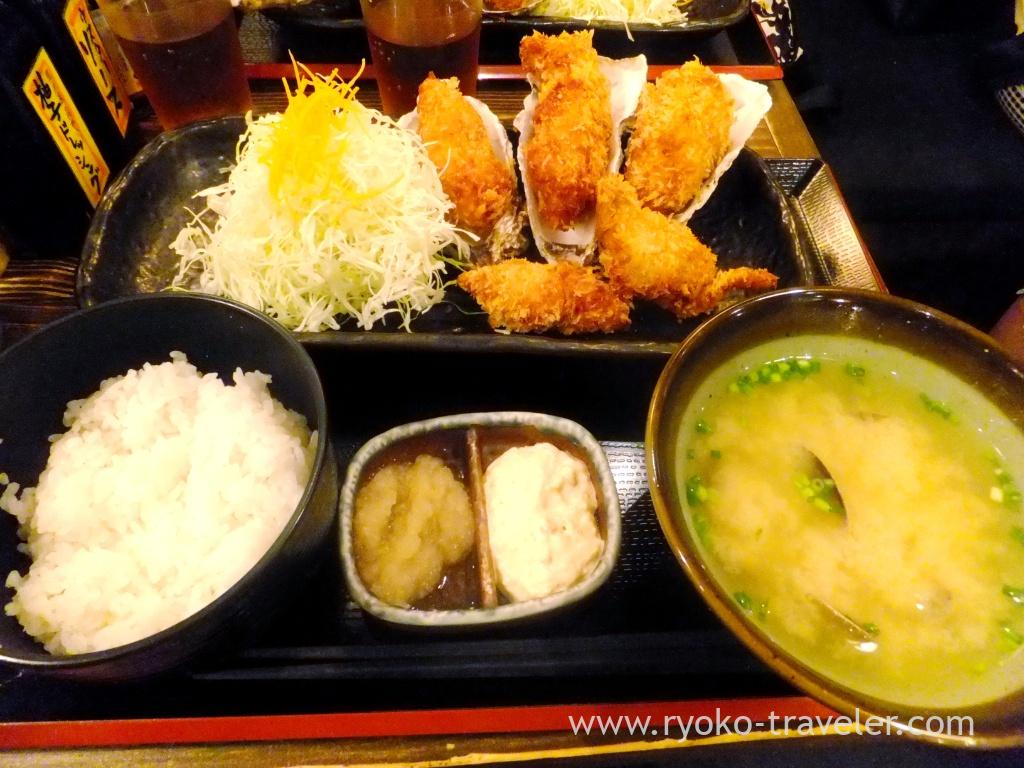 Second helpings of rice and miso soup is free of charge. But as you see, plenty of rice and soup come. So, I didn't need another rice. We can eat those kakifurai with tartar sauce, ponzu with yuzu pepper on the tray, Worcestershire sauce and salt with oyster flavor on the table. I liked eating my oysters with ponzu with yuzu pepper best. Huge ! Two oysters, this side are rather small, but another oysters that side are big.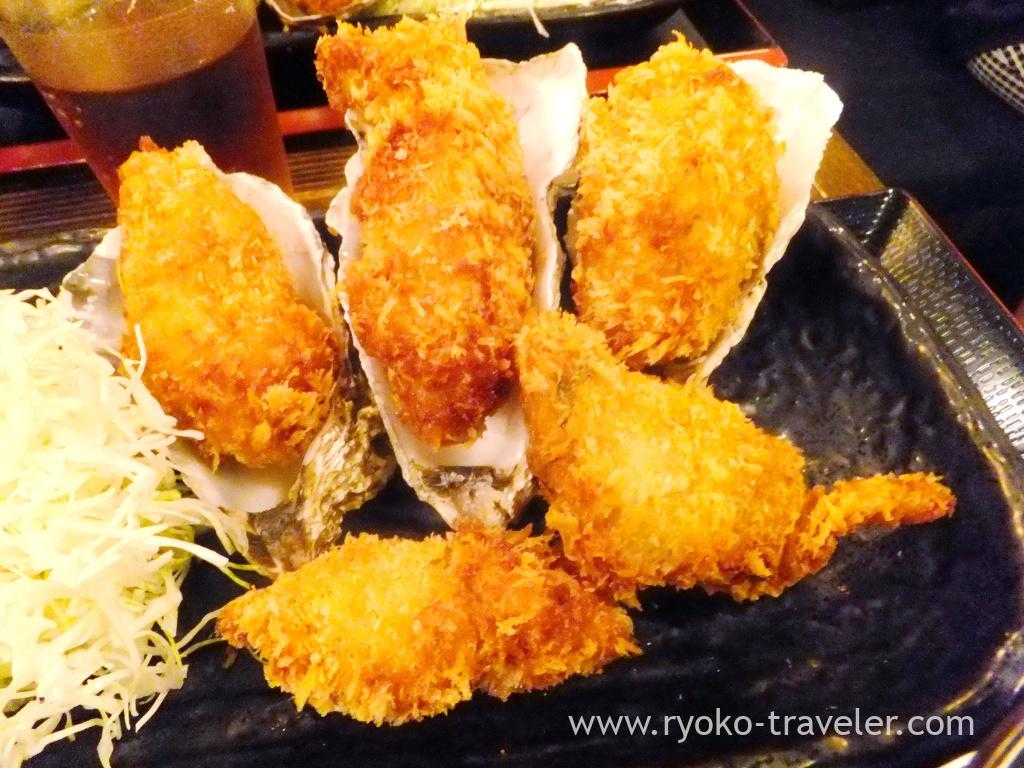 Those were really big. Those oysters taught me why oysters are called "Sea of milk"
So creamy and rich flavor. How wonderful. We can enjoy such good deep fried oysters all year around.
About

Name Hokkaido Akkeshi Nihonbashi (北海道厚岸 日本橋本店)
Open Lunch, Dinner
Reservation Available for dinner time only (
Tabelog)
Credit card Available for dinner time only
URL Website

Google Map