I like Hitachino Nest Beer and visit Hitachino Brewing Lab (常陸野ブルーイングラボ) connected to Tokyo station frequently. And this was the first time to Kanda branch. Kanda Manseibashi branch. Their atmosphere is splendid ! Almost all foods and drinks are as same as Tokyo station, but they are in the renovated historical Old Manseibashi station (萬世橋驛) that was built in Meiji period. The architecture is red brick. They have old and new, Japanese and Western.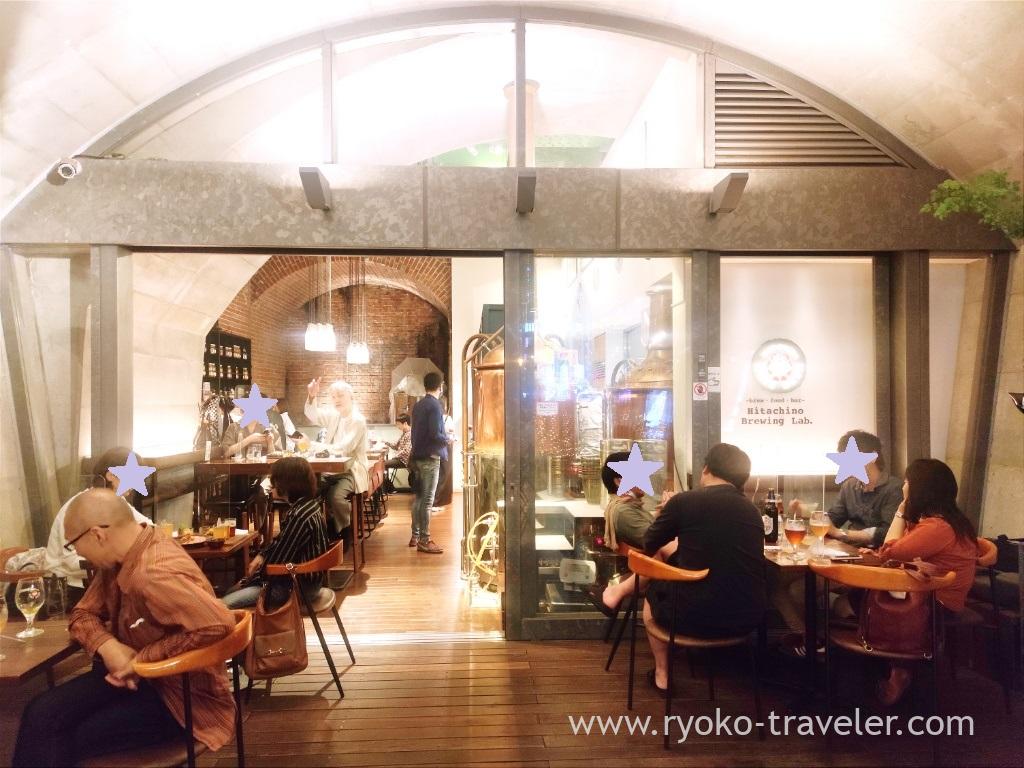 Hitachino Brewing Lab is directly managed by Kiuchi Brewery. Speaking of Kiuchi Brewery, they produce Hitachino Nest Beer. Now Hitachino Nest Beer is the most popular Japanese craft beer in the world.
They have many seats in the shop, but I recommend outside seats ! They have some outdoor seats. Especially, I recommend there along Kanda river !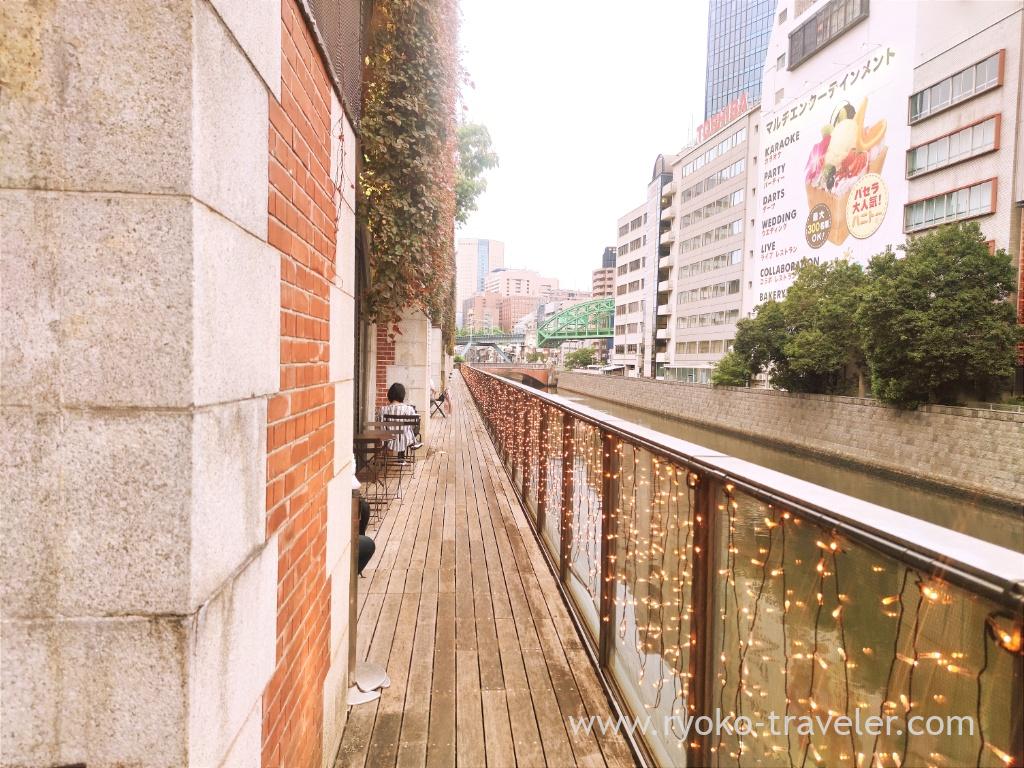 The view is typical Akihabara. But I felt something exotic atmosphere.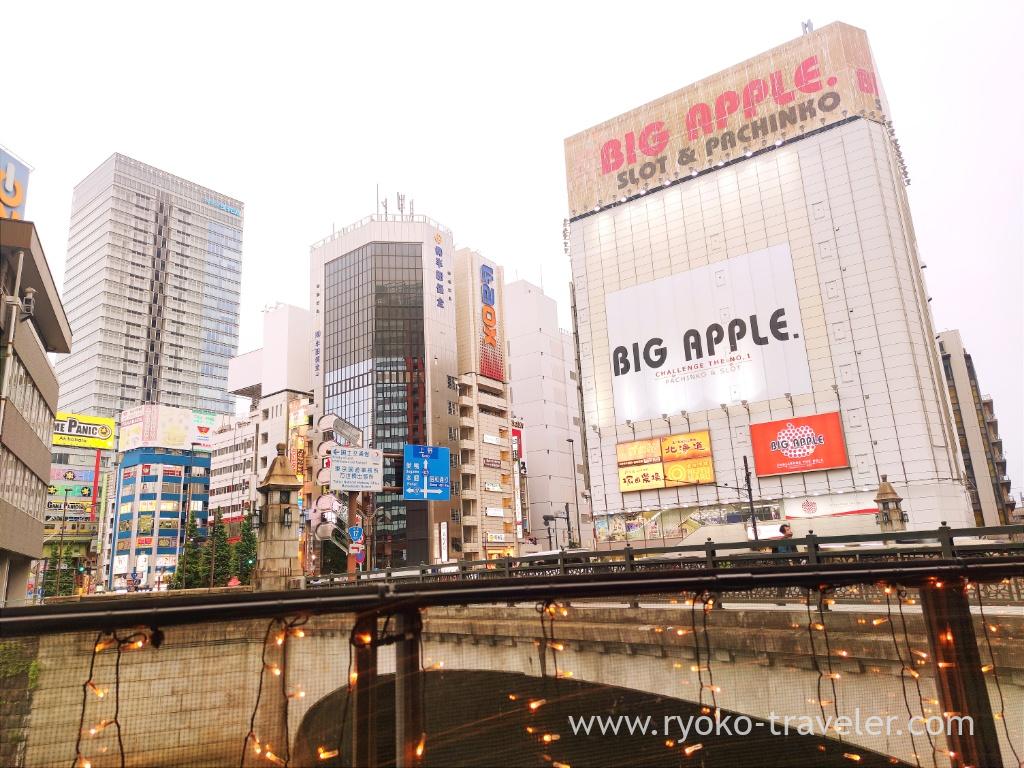 They accept order at cashier. They prepare some fast appetizer like above at the cachier. And another their mackerel sandwich is popular.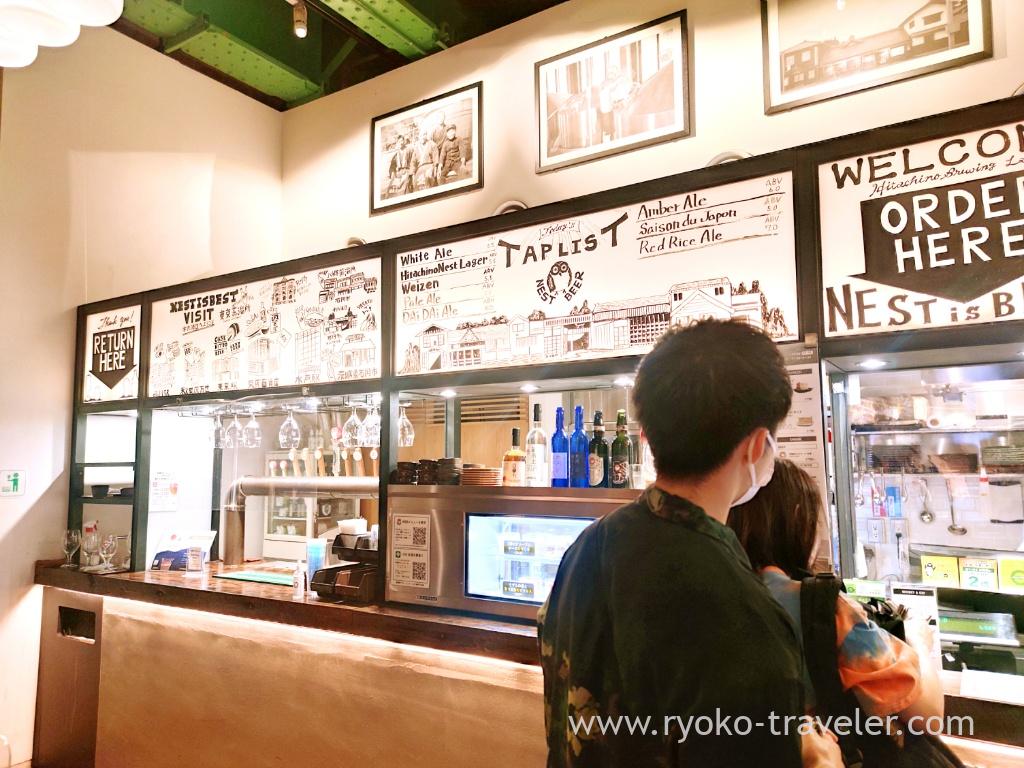 There's no table charge and service fee. So, we can enjoy a glass of beer freely. They prepare 7 draft beer (of course, Hitachino Nest), and another bottled beer and so on.
If you can't decide, I recommend White Ale. This white beer have light tastes. Easy to drink.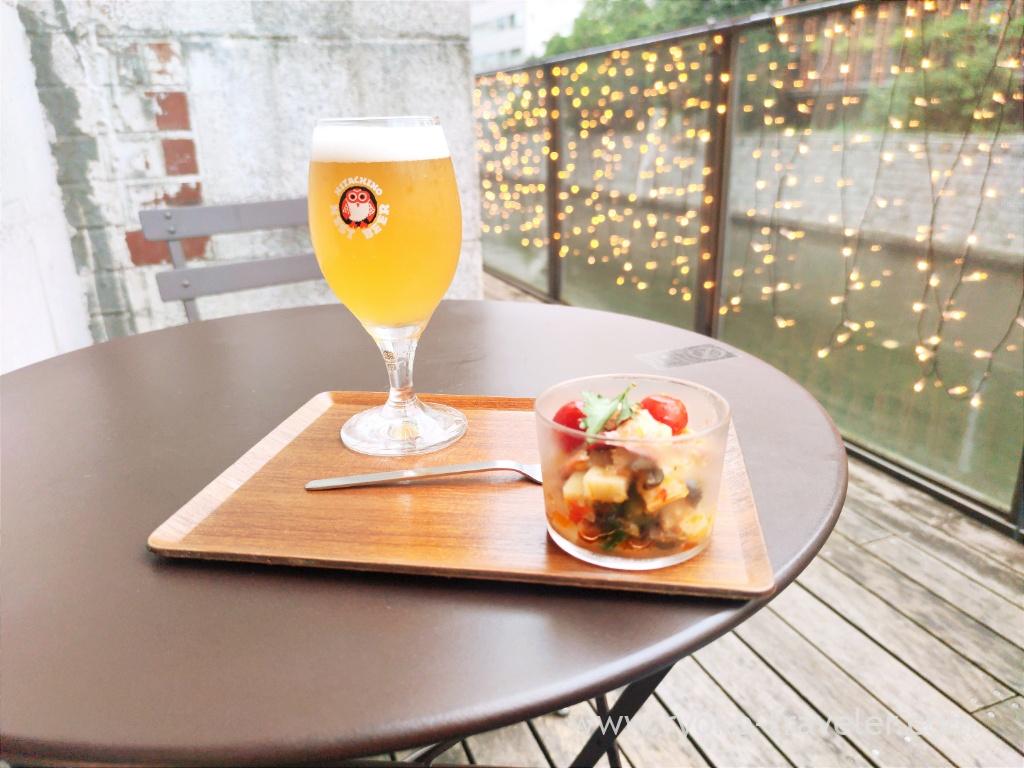 I ordered one appetizer from the cachier. Octopus ceviche. It was cold in the refrigerator. Olive, octopus, small tomato, cucumber and so on. It was sour a bit and had refreshing tastes.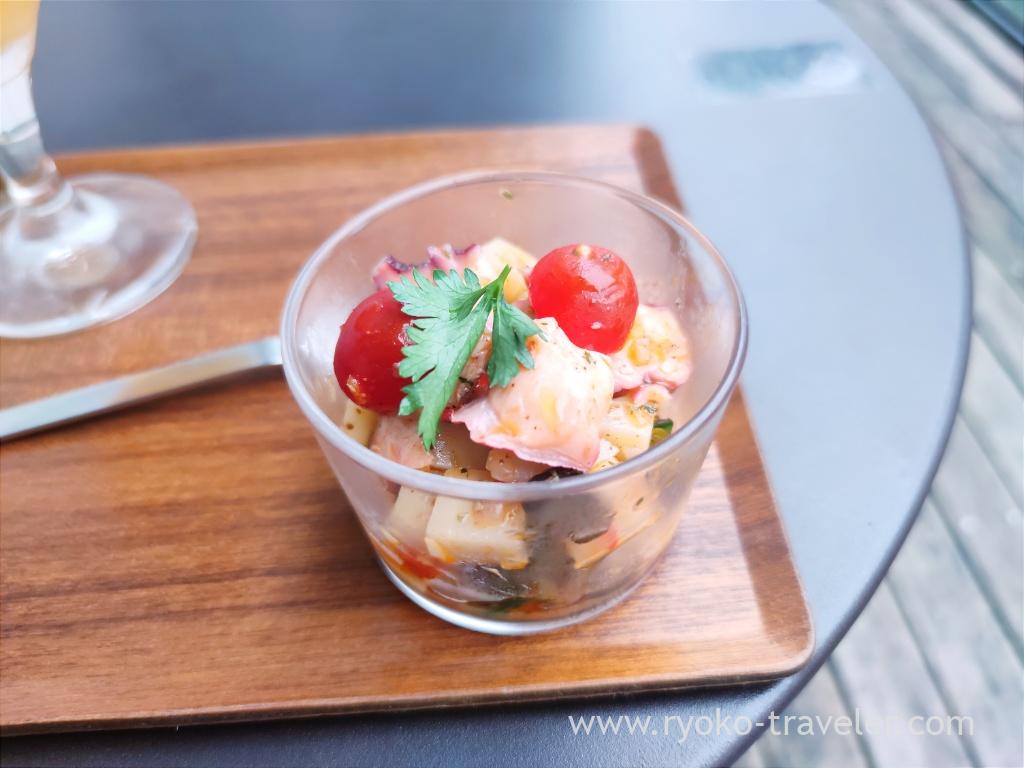 About

Name Hitachino Brewing Lab Kanda (常陸野ブルーイングラボ神田)
Open Lunch, Dinner
Credit card Available
Reservation Available (
Tabelog)
URL Website , Twitter , Instagram

Google Map