Midtown Hibiya has been open in March, 2018. there was packed with people after a few month and I couldn't go there with easily. But now, there's no crowds except weekends. So, I tried to have solo dinner.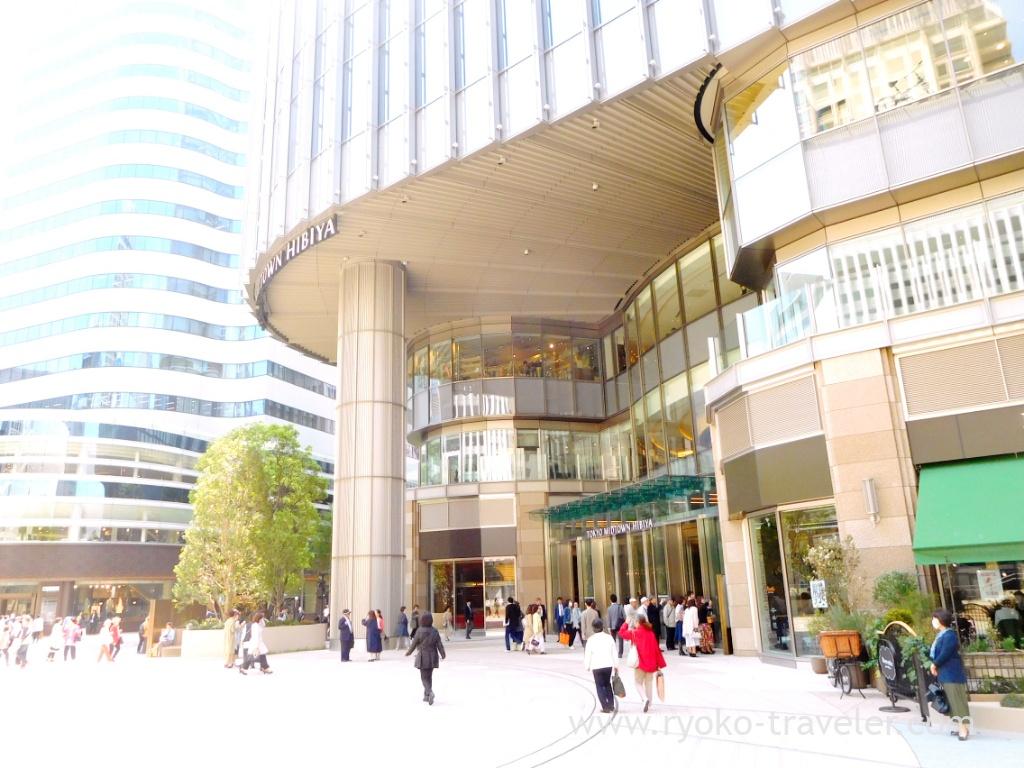 At first, I visited NADABAN by HAL YAMASHITA that is udon restaurant. Udon and grilled foods restaurant.
When I got to there after work around 6 p.m., there were much vacant seats.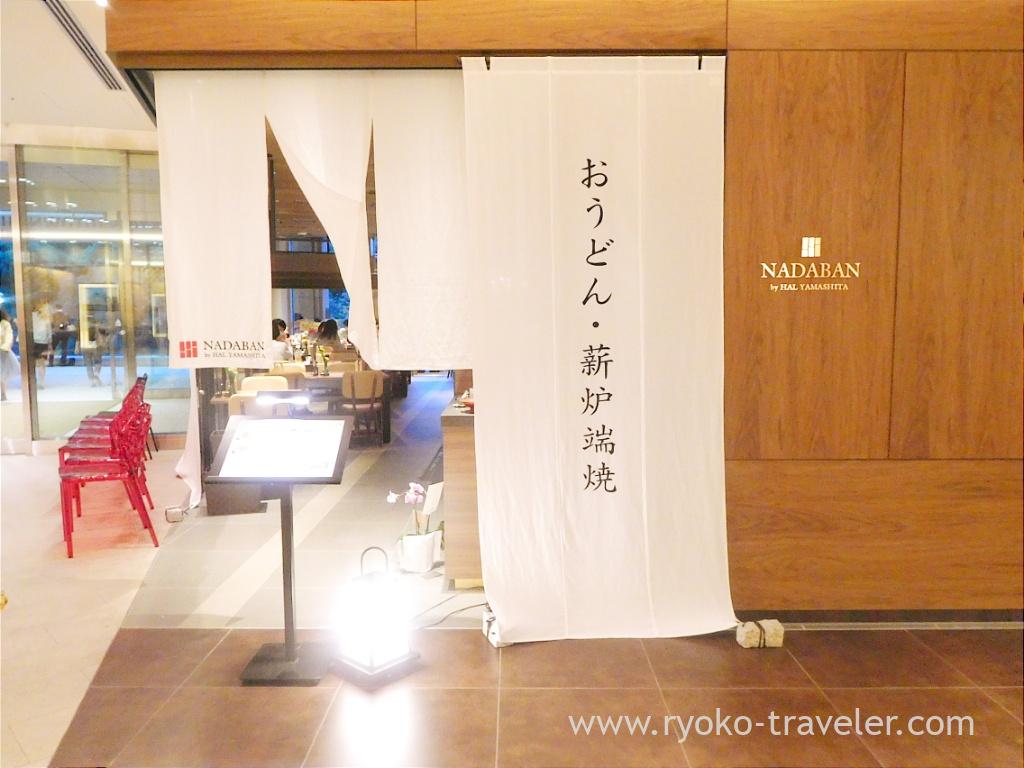 Where?
NADABAN by HAL YAMASHITA is located on the second floor of Midtown Hibiya. It faces Hibiya park.
Kansai-style udon and grilled foods.
Though it's stylish atmosphere, they are Kansai-style and Izakaya restaurant.
They are open as izakaya during dinner time, you can use this restaurant for udon only without any drinks.
This restaurant is produced by HAL YAMASHITA who run Japanese cuisine restaurant at Midtown Roppongi.
He says "It's only Udon, but it's still considered important".
By the way, he call "Udon" as "O-udon", so, I call so at this post 🙂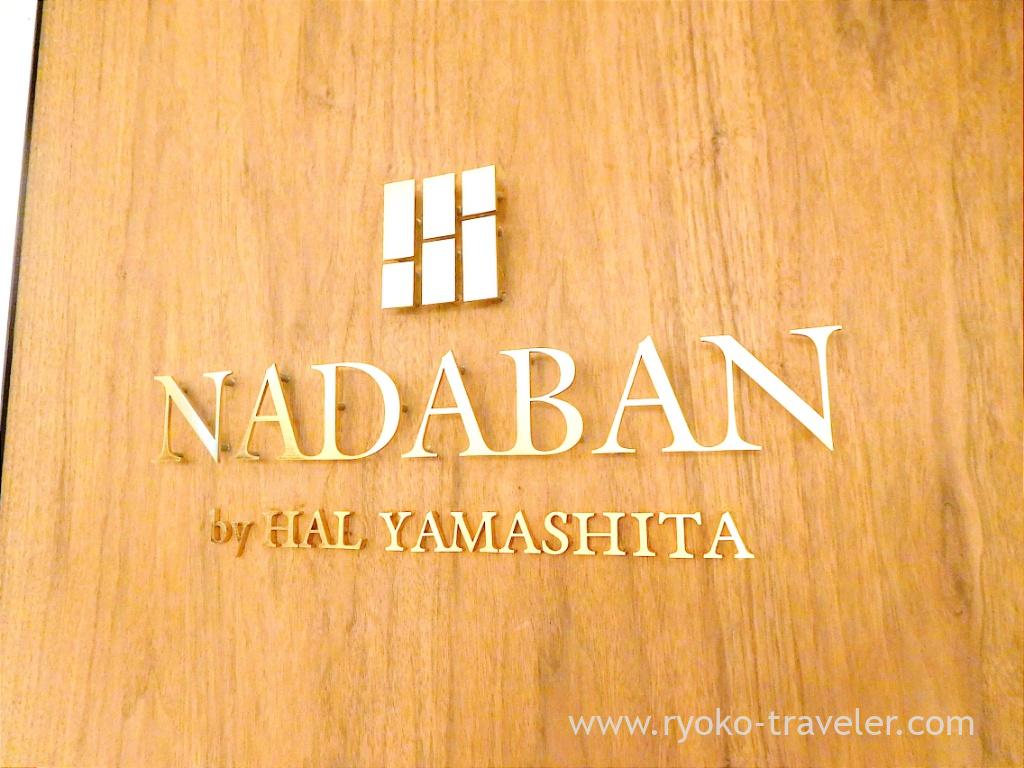 Credit card is available.
About them.They have English menu, too.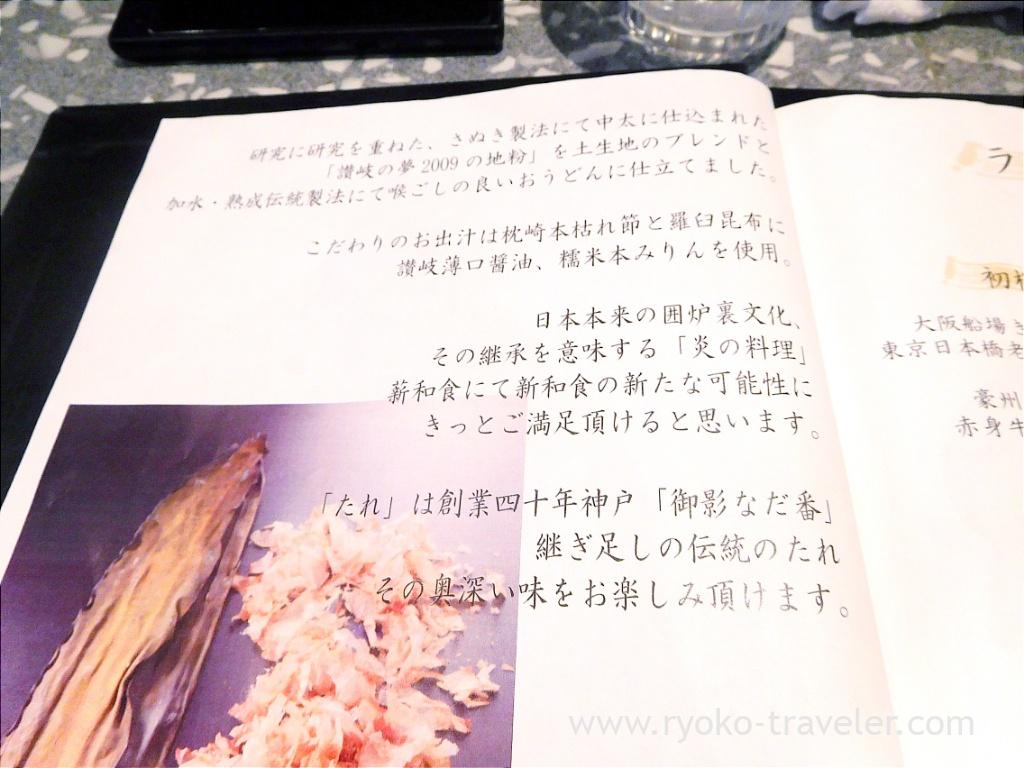 Interior
There're counter seats that faces kitchen and tables. And outdoor seats.
Wooden furniture is comfort. Good atmosphere. It's easy to go into the restaurant by myself through day and night.
There's wooden card having number of seat. You bring it to cashier when you pay the fee and get out of the restaurant.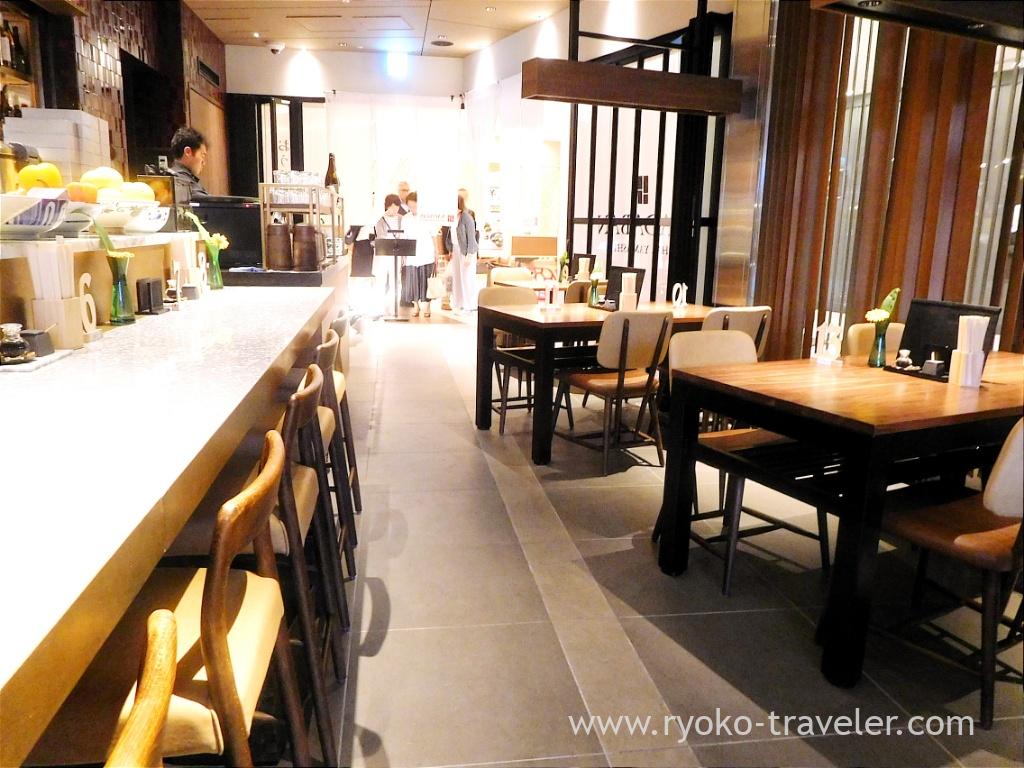 Outdoor seats is… look at this. Because those seats faces Hibiya Park, they can enjoy foods with such a fine view !
Only viewing from the counter seat is enough for me because I hate worm and don't like outdoor seats. Enough from here.
Menu
This is lunch menu.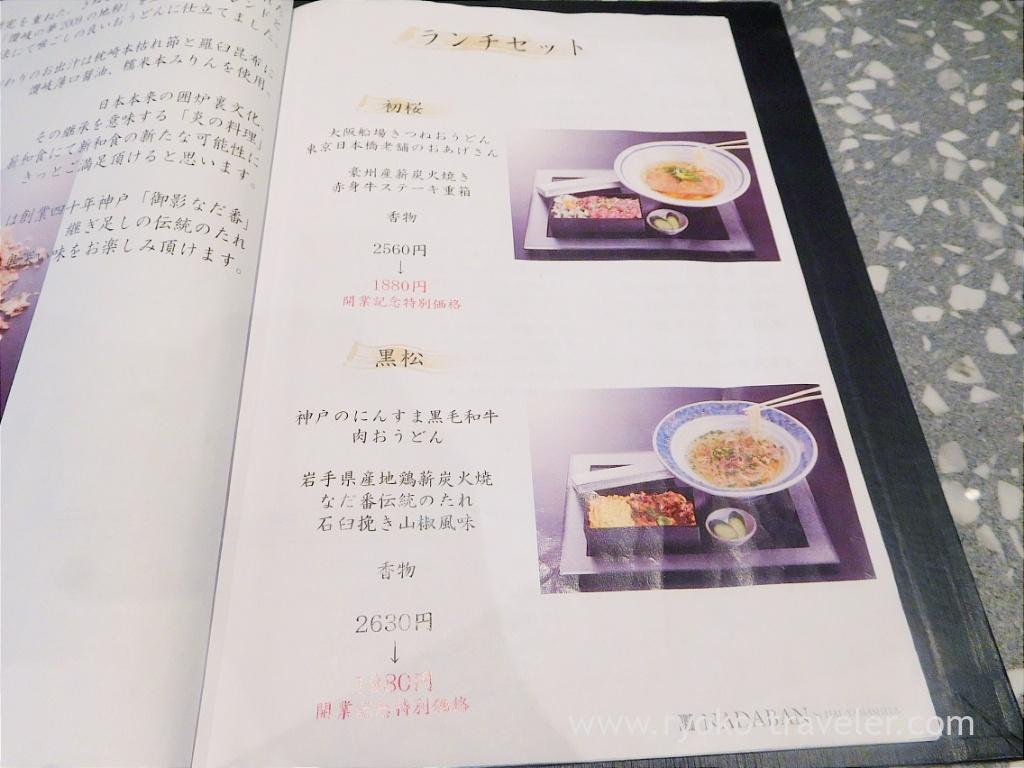 O-udon menu.
Rice and yaki-udon menu. Yaki-udon is simmered udon in a hotpot.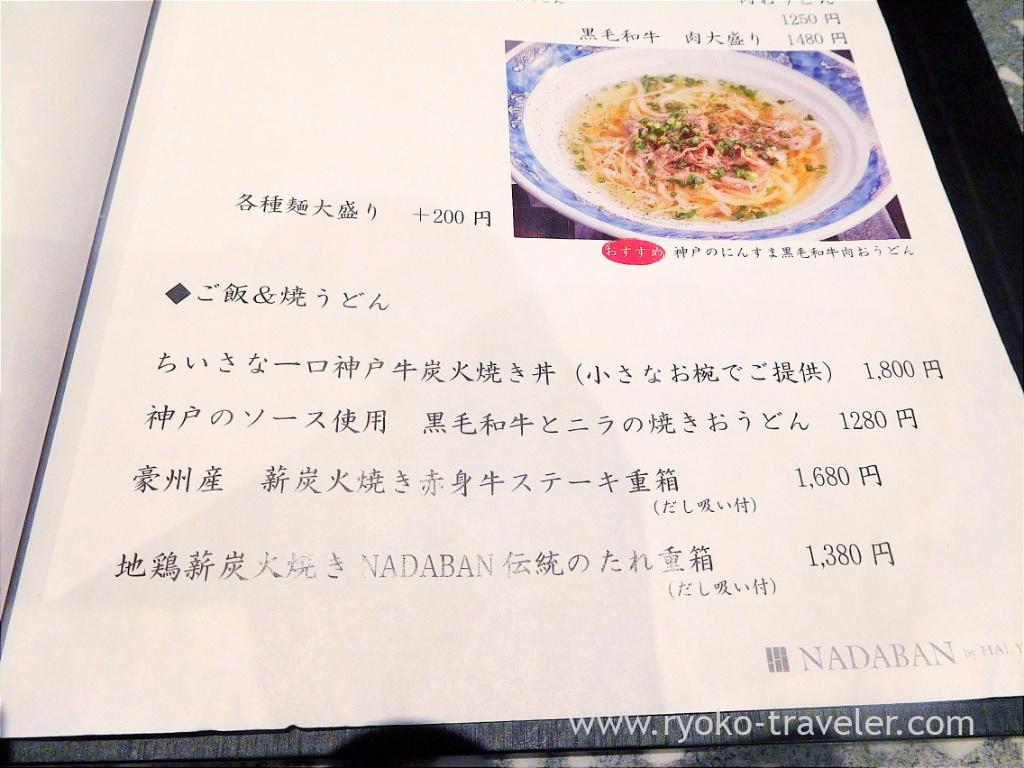 *Consumption tax is excluded.
Kansai-style o-udon having clear coup
O-udon with Japanese black beef and Ninsuma of Kobe
They recommend it on the menu. So, I ordered it.O-udon with Japanese black beef and Ninsuma of Kobe (神戸のにんすま黒毛和牛肉おうどん, 1250 yen) .It was served in gorgeous dish and on the tray. The abundant flavor of soup stock having the extract of kelp was great. And leek, garlic and yuzu peels.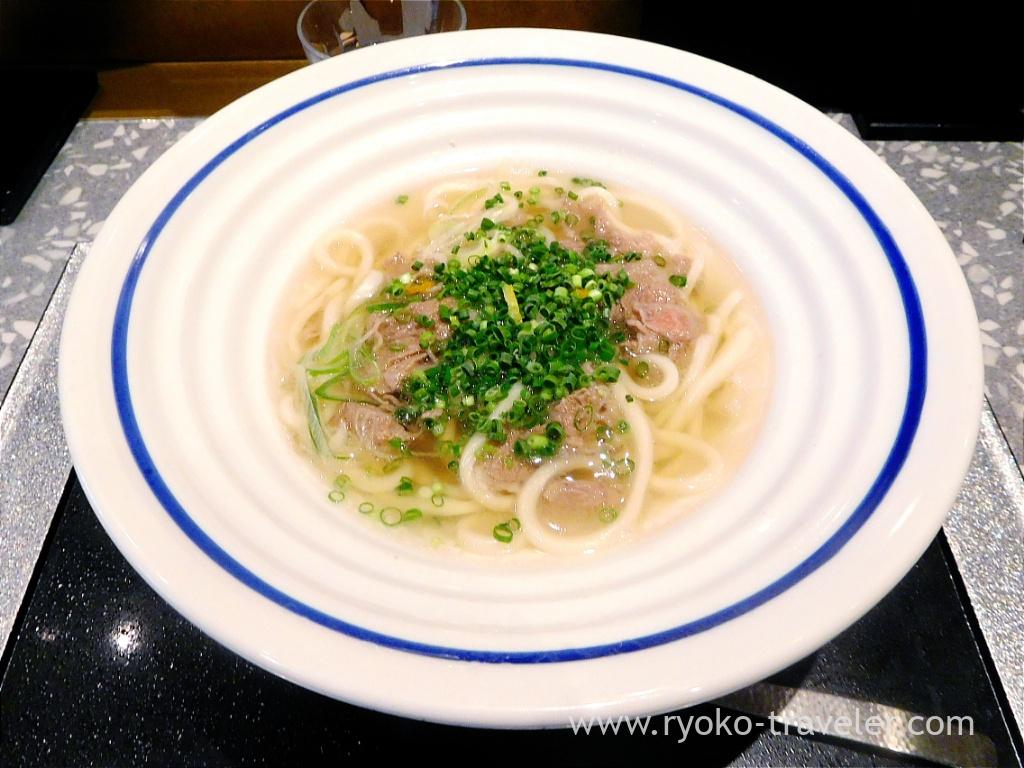 The color of the soup is really good. Not only kelp from Rausu of Hokkaido but also the extract of the beef is in it. So tasty. The udon is made of flour in Japan only. It was soft but springy texture. The amount of beef was not much. Only I was dissatisfied with this. But the meat was juicy.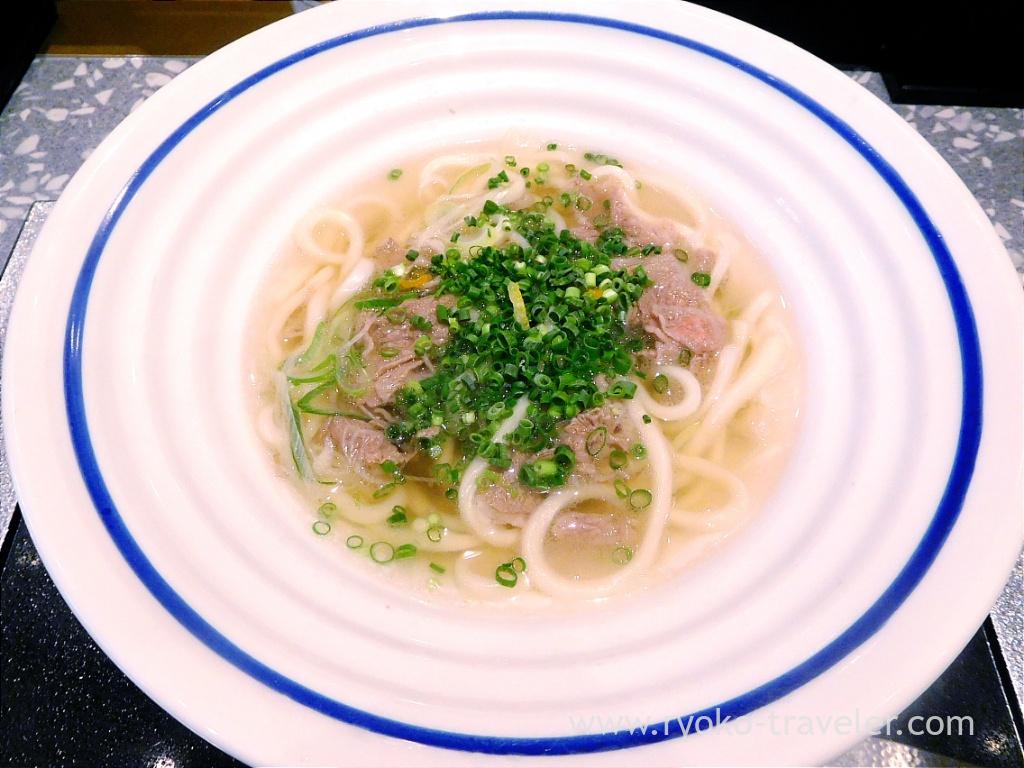 At first I enjoyed it as it is, and after that, I put black shichimi pepper on the table into the soup. This shichimi pepper is flavorful ! And it went with the soup very well !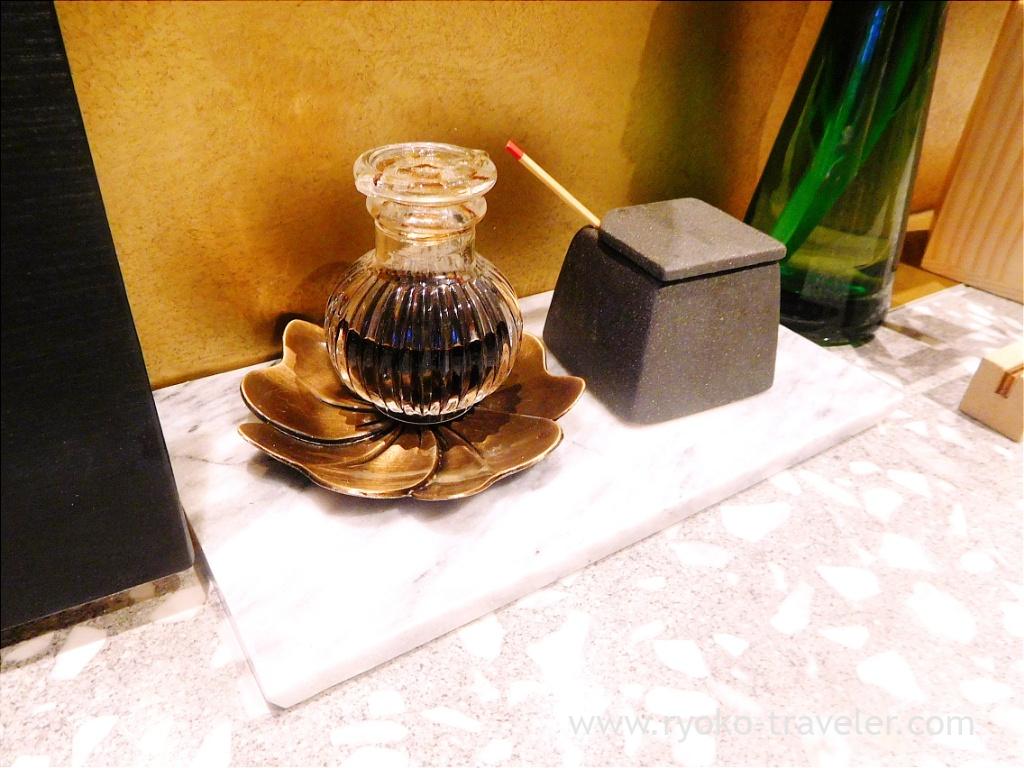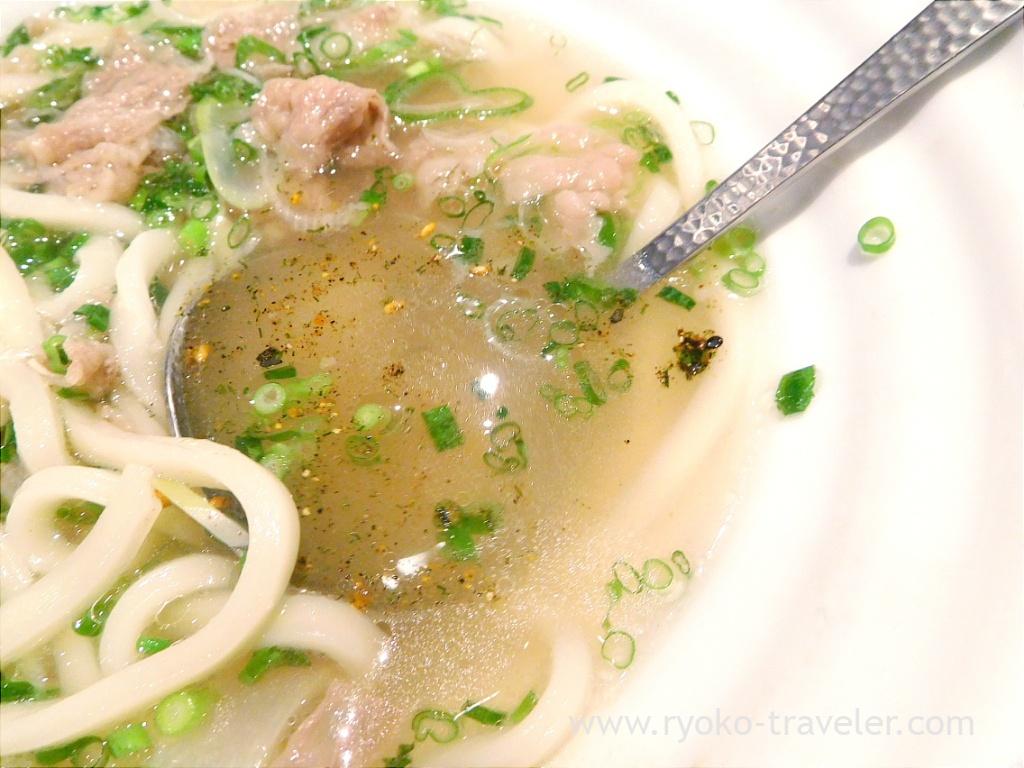 I realized HAL YAMASHITA's words.
"It's only Udon, but it's still considered important".
Yes. I agree ! I was satisfied with the udon.
Though I didn't take the photo this time, their grilled foods and izakaya menu looks tasty. So, I want to try those foods with alcoholic drinks next time !
About NADABAN by HAL YAMASHITA
Address / Tokyo Midtown Hibiya 2F, 1-1-2 Yurakucho, Chiyoda-ku, Tokyo
Phone / 03-6273-3386
Open / 11 a.m. – 11 p.m.
Closed / No scheduled
Reservation / Available for dinner time only
Credit card / Available
Smoking / Not permitted