I felt like eating sashimi bowl the other day, so I went to Hajime Sengyoten (はじめ鮮魚店) in Tsukiji at lunchtime. Hajime Sengyoten is stand-up-eating izakaya and serve sashimi bowl at lunchtime.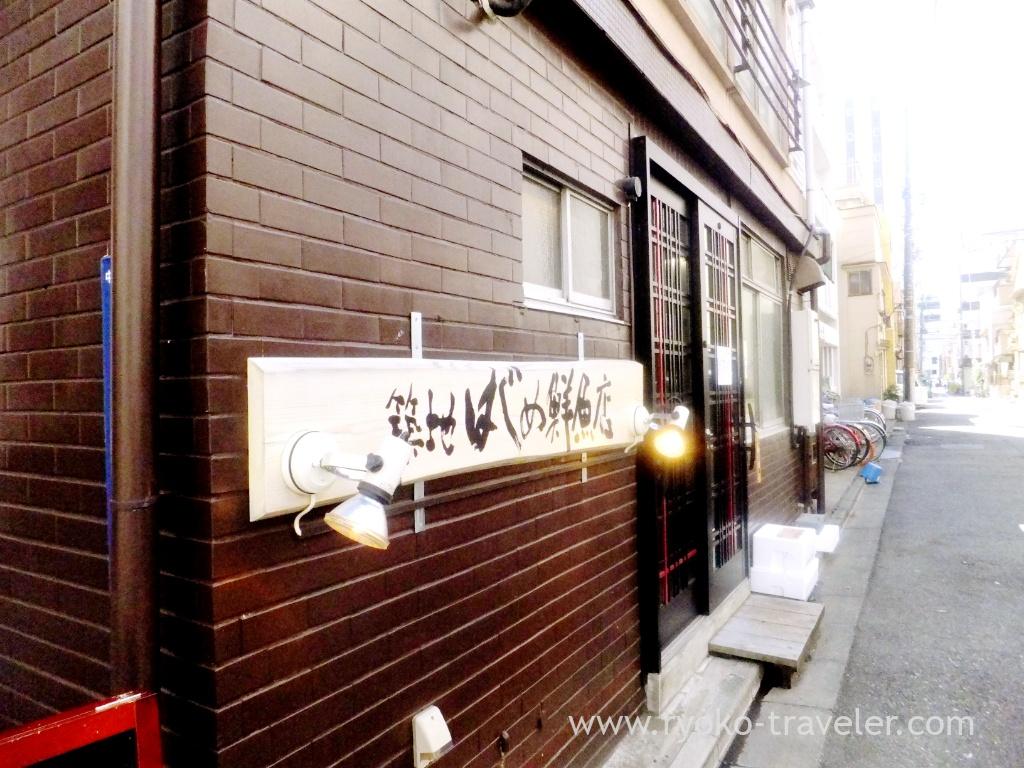 Recently they serve sashimi bowl that can be chosen two from some species of seafood.
That day, they prepare those seafood. Tuna, Spanish mackerel, boiled baby sardines, crab, sardine, salmon roe and salmon.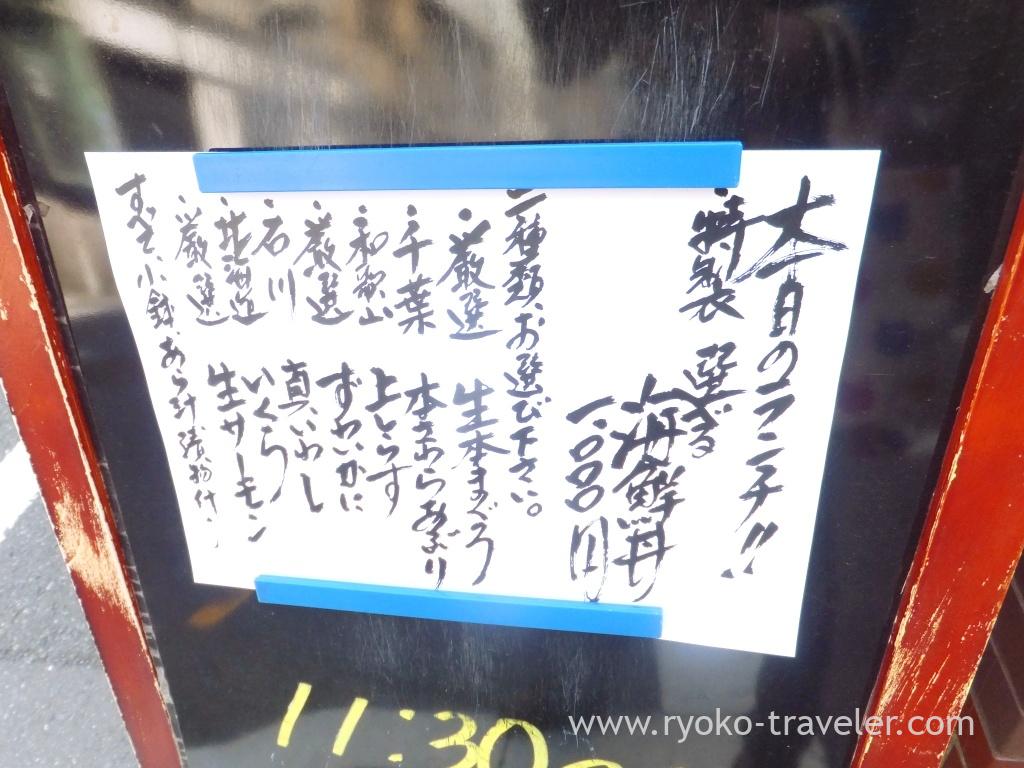 Though I wanted to eat everything, I managed to choose Spanish mackerel and sardine. This was the first time to eat Spanish mackerel at Hajime Sengyoten. Its skin was grilled lightly and it was still warm a bit. So fatty and tasty.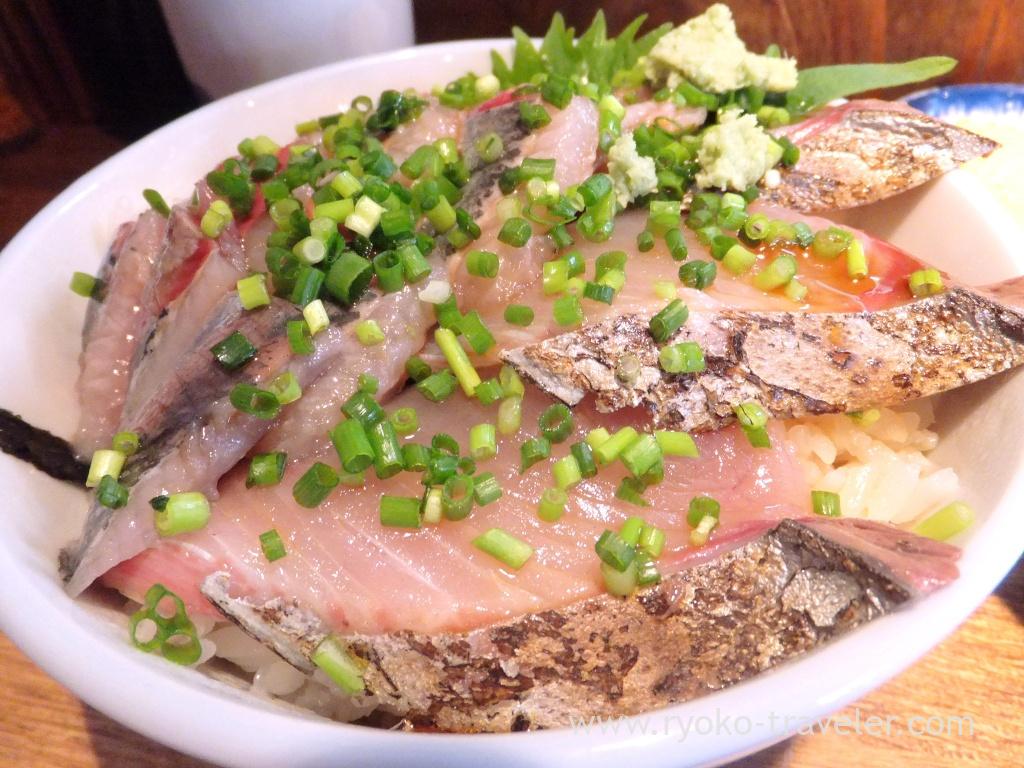 Sardine. It didn't have much fat, but it was so fresh. Fatty Spanish mackerel and light sardine is good choice 🙂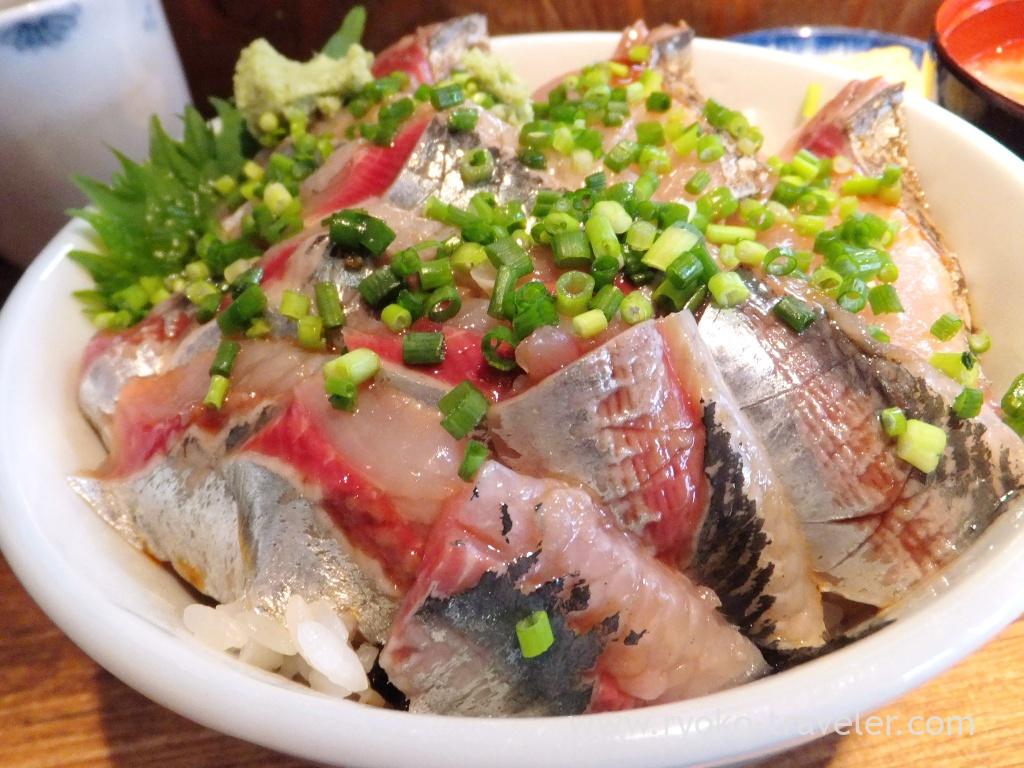 The miso soup had bony part of tuna 🙂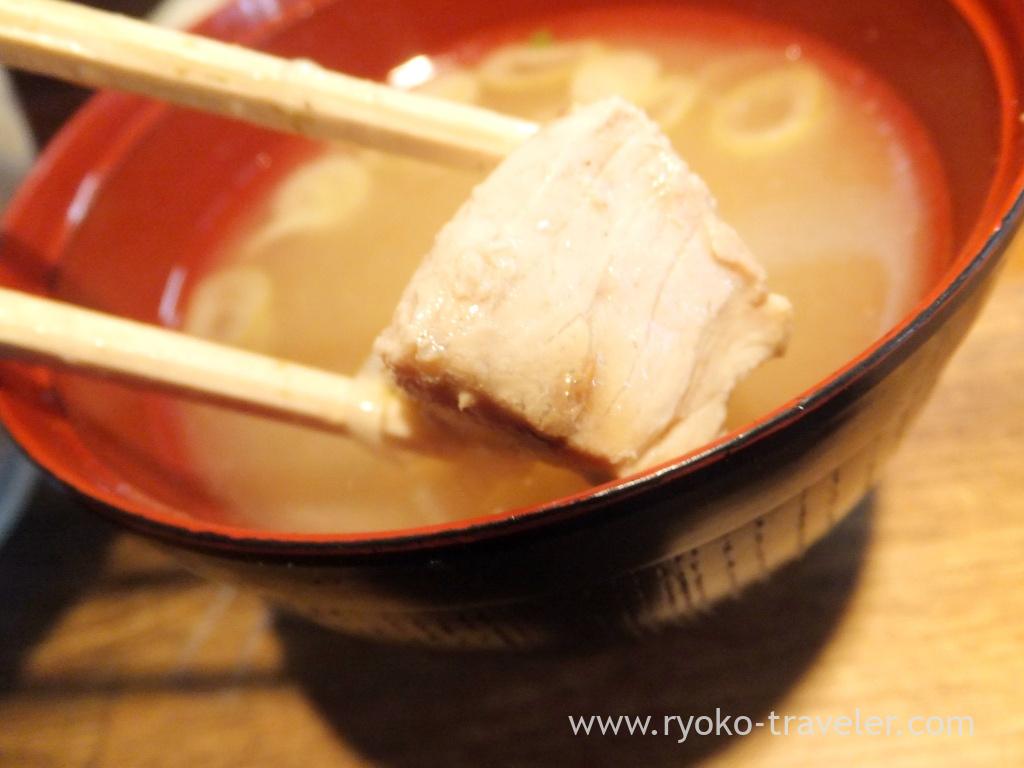 Pickled Chinese cabbage and tamagoyaki was good, too. I think it's incredible such good lunch cost only 1000 yen at Tsukiji.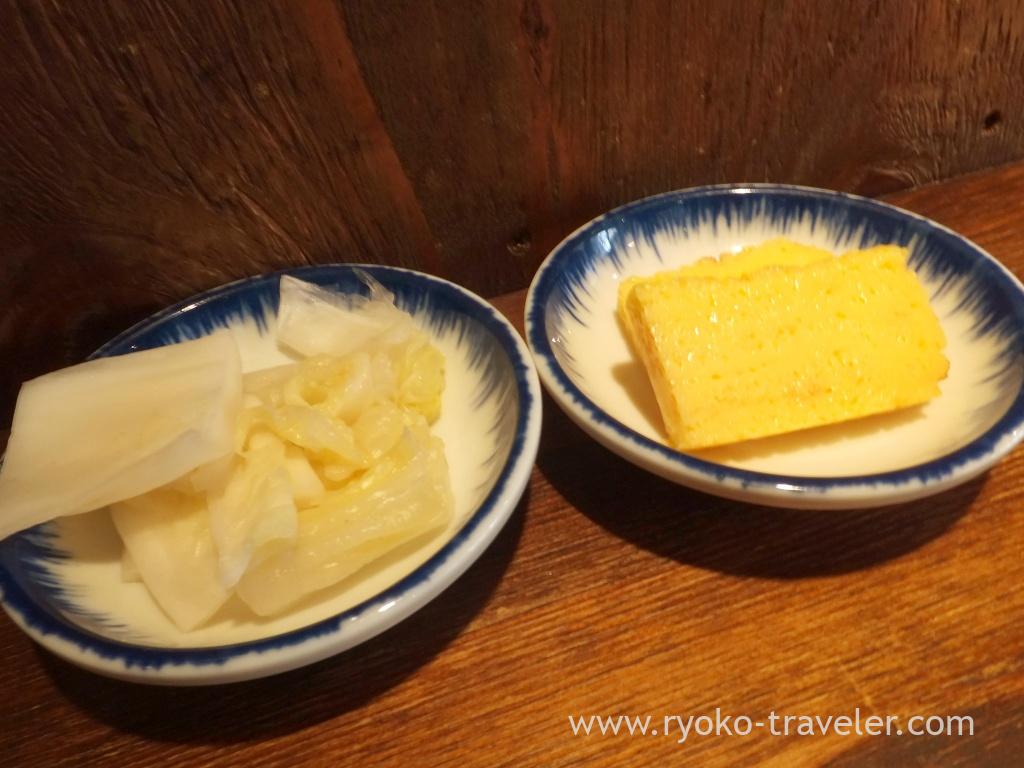 About

Name Hajime Sengyoten (はじめ鮮魚店)
Open Lunch, Dinner
Reservation Available for dinner time only (
Tabelog)
Credit card Unavailable
URL Website, Instagram

Google Map