Recently I often go to Kashigashira for lunch during work and I don't go to Hajime Sengyoten (はじめ鮮魚店) so frequently as ever. Hajime Sengyoten serve inexpensive lunch and the quality of seafood that they serve is great. But we can't know "today's lunch" until we get to there. So, when I have something that I want to eat, I go to Kashigashira. But today, I had no idea, so I visited Hajime Sengyoten after long absence.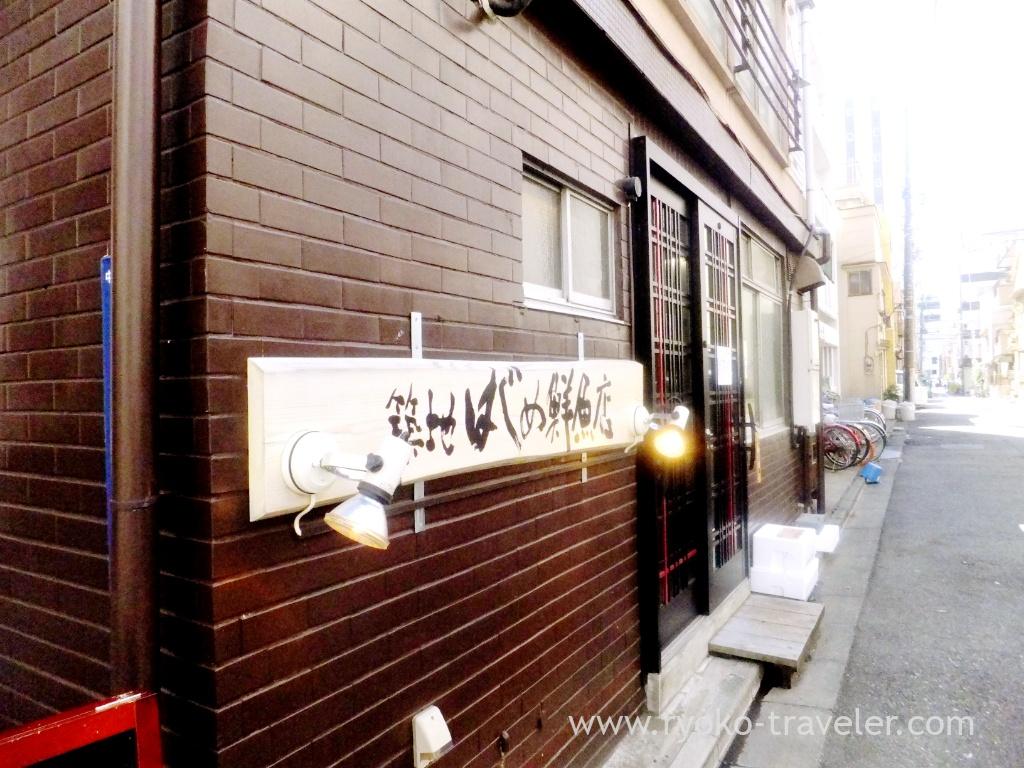 Today's lunch menu. We chose two from these five. Umm. Pacific bluefin tuna, bonito from Kagoshima, Boiled young sardines (shirasu) from Wakayama, Sea urchin from Northern territories, Scallop from Hokkaido.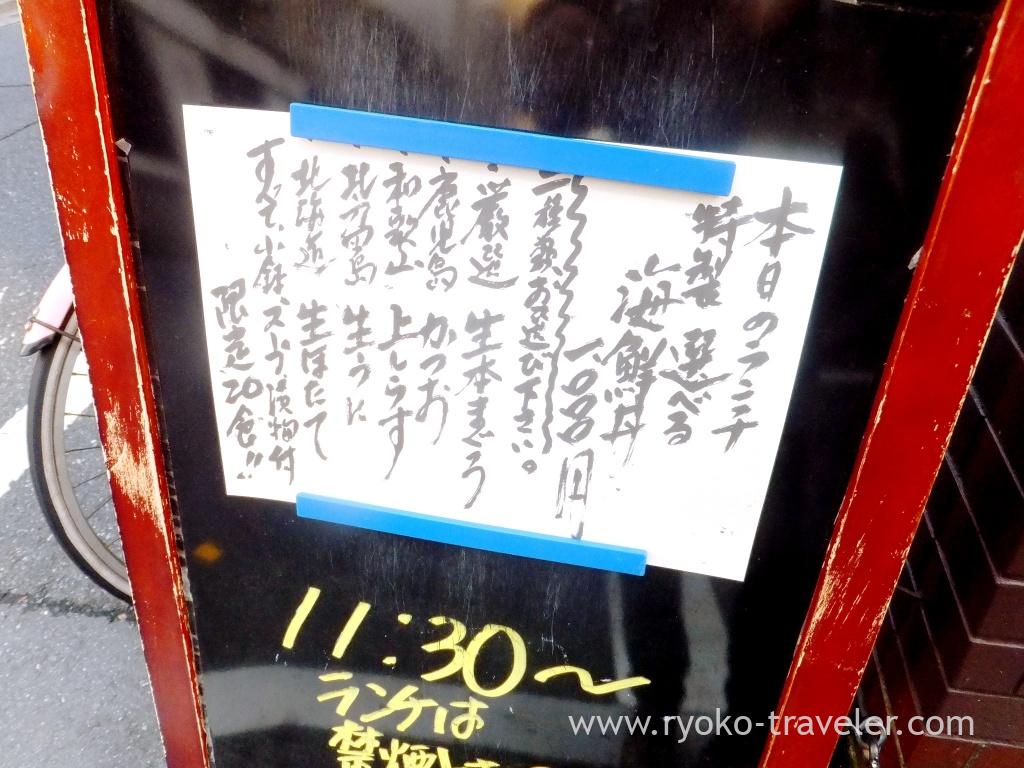 I chose tuna and scallop.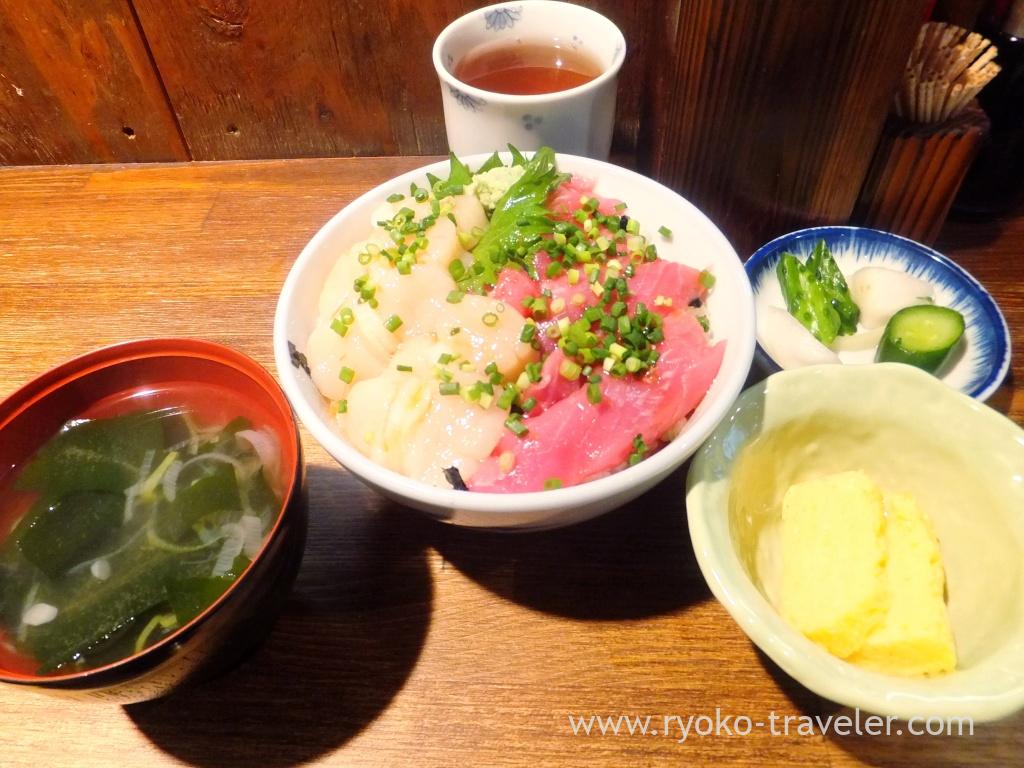 Tuna. Pink-colored tuna was fresh and delicious. Rather fatty parts of meat.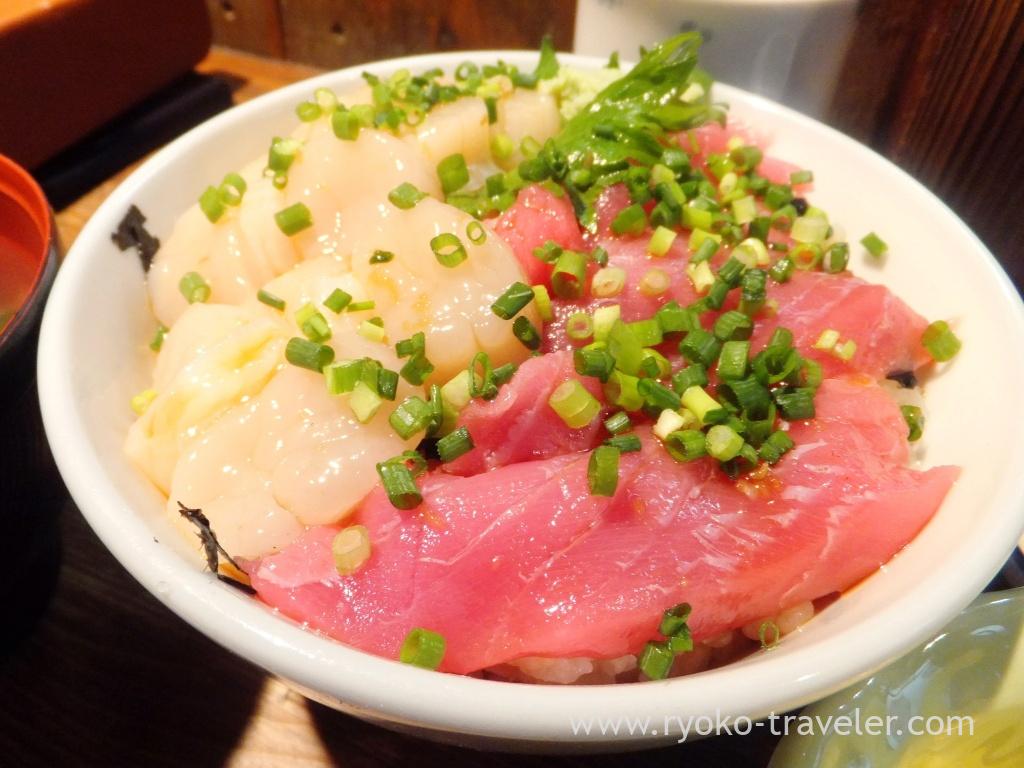 Scallop. I was so impressed by the taste of scallop before, but that day it wasn't. Yes, it was enough delicious, but what I ate last time at there was splendid.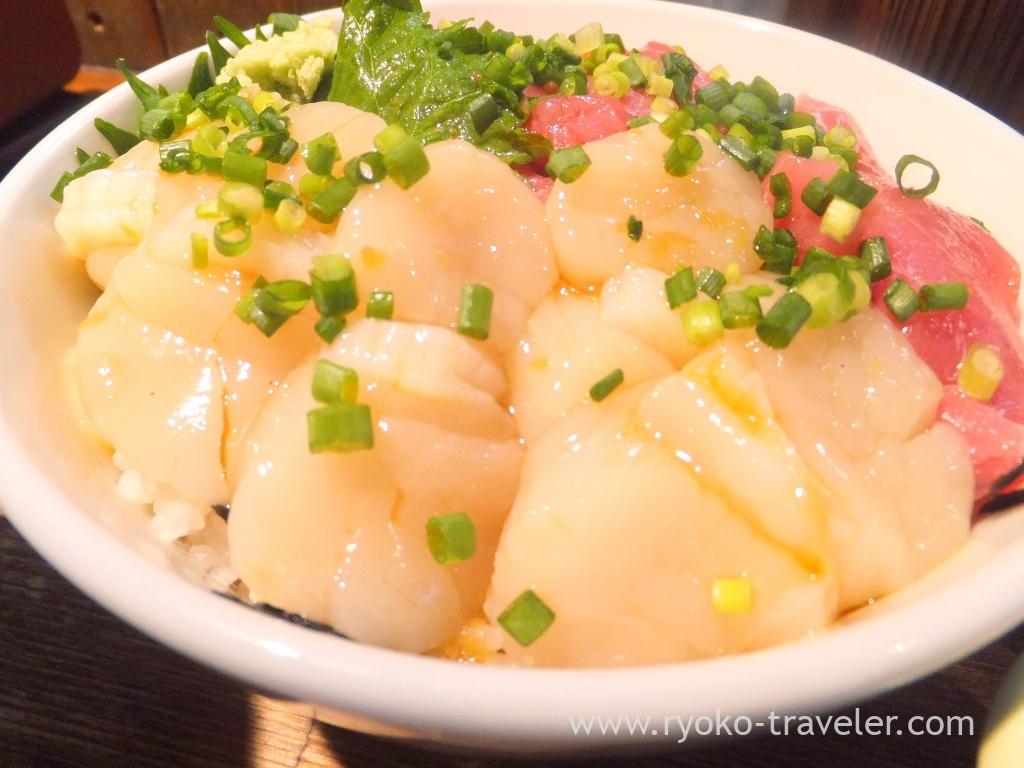 I wish they keep updating their homepage for showing us their lunch menus…
Hajime Sengyoten serves fresh seafood bowl at lunch time, but they serve curry only on Fridays and on Fridays there are lots of people coming for having seafood curry.
About

Name Hajime Sengyoten (はじめ鮮魚店)
Open Lunch, Dinner
Reservation Available for dinner time only (
Tabelog)
Credit card Unavailable
URL Website, Instagram

Google Map