Recently I usually have lunch at Hajime Sengyoten (はじめ鮮魚店) when I go to Tsukiji at workdays' lunchtime. There's no doubt about the quality what Hajime Sengyoten serve.
It takes about 40 minutes between my office and Hajime Sengyoten in all. I have to cross Kachidoki bridge. It usually blow strong and cold wind. I cannot be seated because they are stand-up-eating shop. We can't know the lunch menus of the day until we arrived at the shop.
But we can eat splendid fresh and high-quality seafood without fail 🙂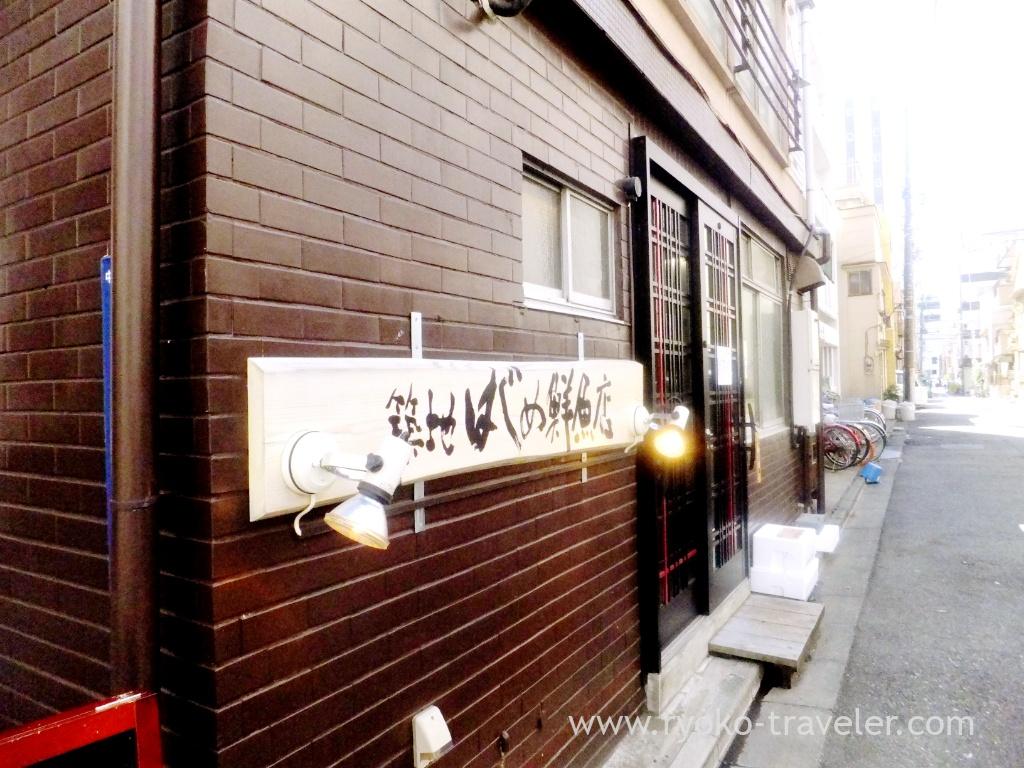 That day's lunch menu. Wild yellow tail, marinated salmon roe with soy sauce, raw salmon, superior young sardine (steamed), raw Pacific bluefin tuna and Japanese flying squid. We can choose two from those seafood.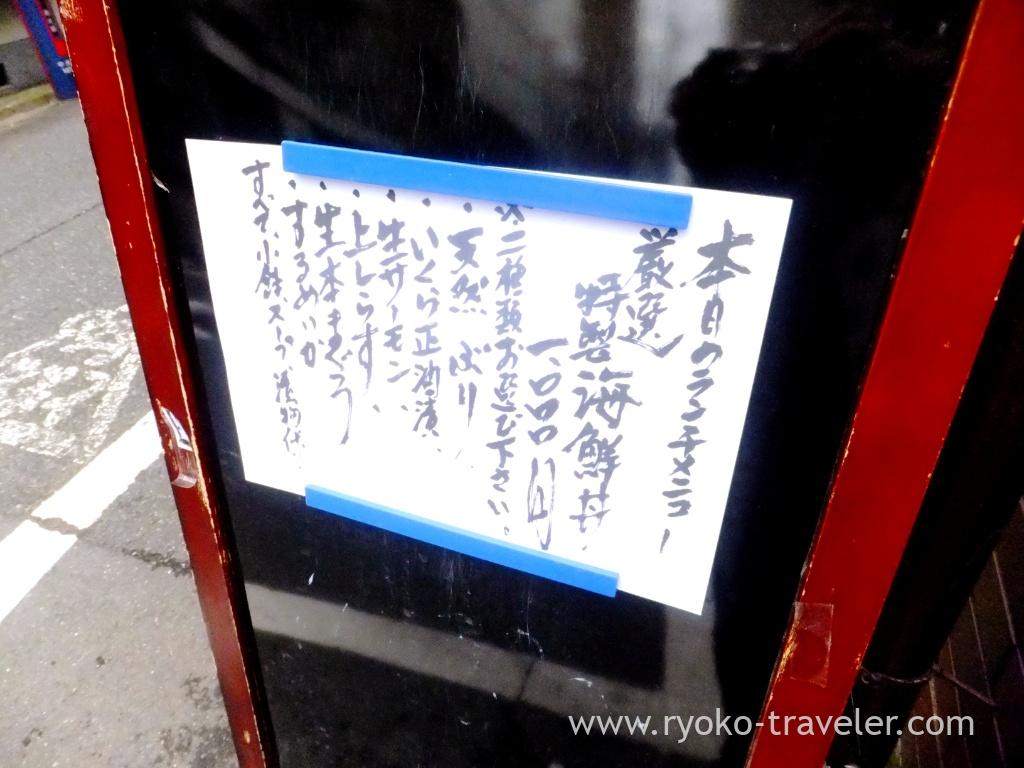 Though I wanted to eat yellow tail, but I thought squid and tuna is good in color-balance. I couldn't decide soon. But finally I decide. This is my lunch. Yellowtail and squid.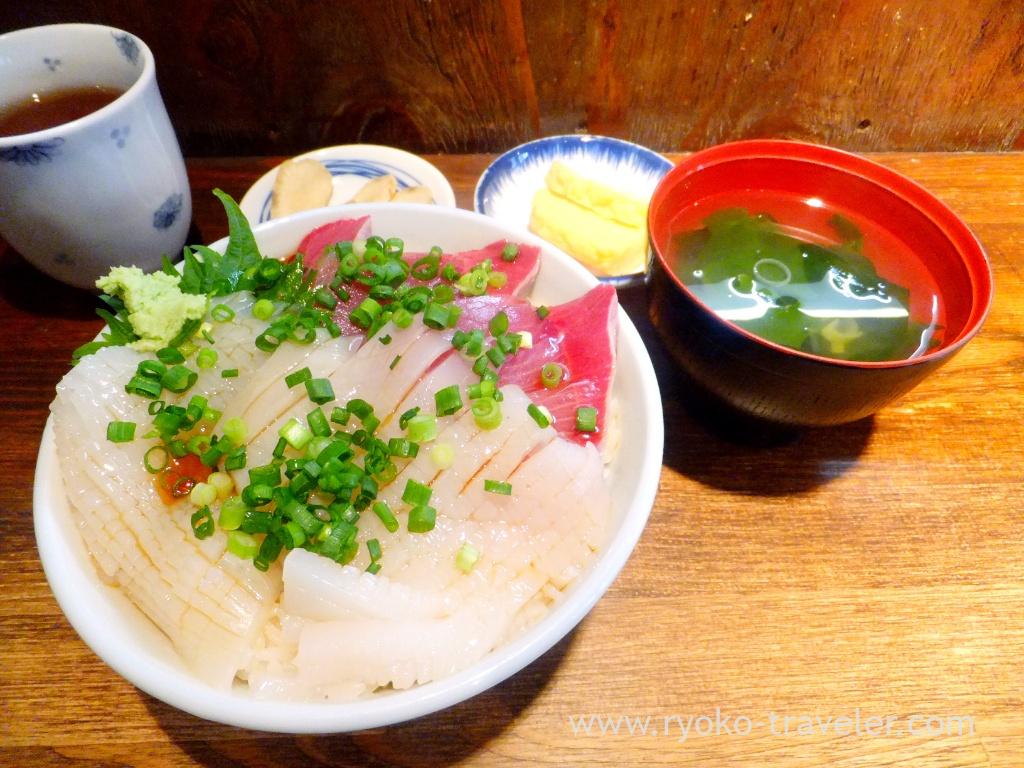 But I was very surprised. The yellowtail had bright pink-color ! I didn't seen such a bright-color yellow tail !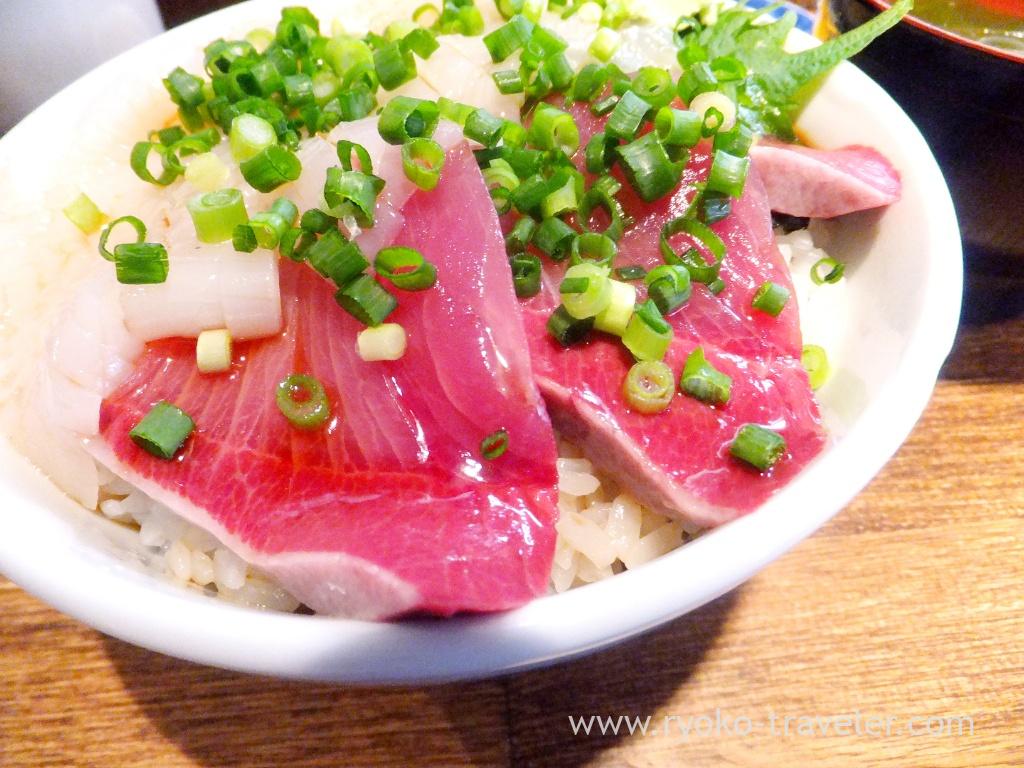 Needless to say, as you see, those were so fresh. I wanted to eat more. Plenty of sliced squid and the yellow tail had good color balance 🙂 Squid is my delight, so I was very glad that had much squids. Those slices were so sweet.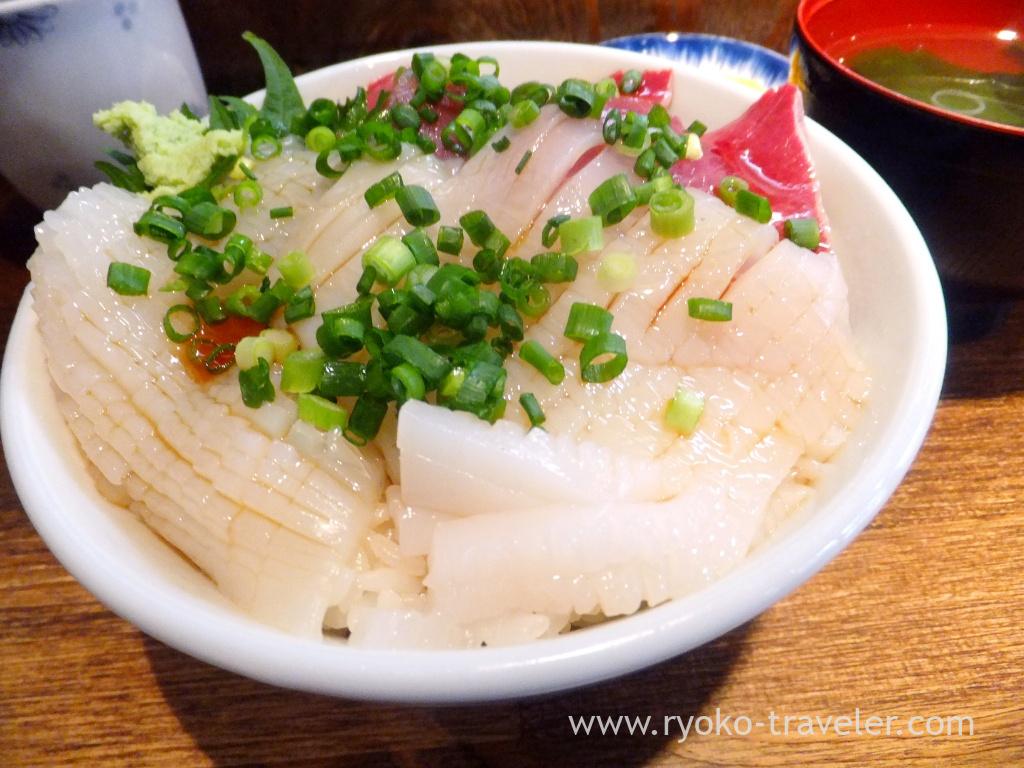 About

Name Hajime Sengyoten (はじめ鮮魚店)
Open Lunch, Dinner
Reservation Available for dinner time only (
Tabelog)
Credit card Unavailable
URL Website, Instagram

Google Map