I rarely go to the restaurant floor on the 9th floor of Funabashi tobu. But my mother wanted to eat yakiniku after shopping, so I visited there after long long absence. We had lunch at Gyubei (牛兵衛). They are yakiniku restaurant and have Yamagata beef mainly.
This is lunch menu. Of course, they accept order from regular menus. But this lunch menu is valuable. We ordered B lunch set (1580 yen). The seasonings can be chosen from sauce (tare) and salt. So we ordered both.
We can add drink with 100 yen at lunchtime, so I chose rose hip and peach tea. It was sour. It have much vitaminC !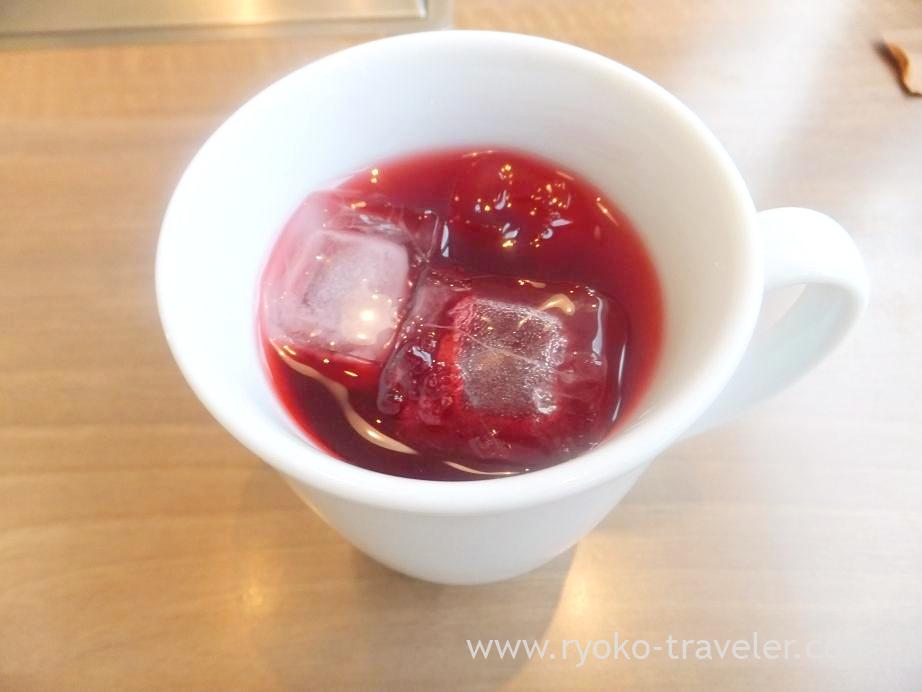 The meat took much time to be served.
Our tray was served excluding meats. Salad, kimchi, namul, soup, rice and almond jelly.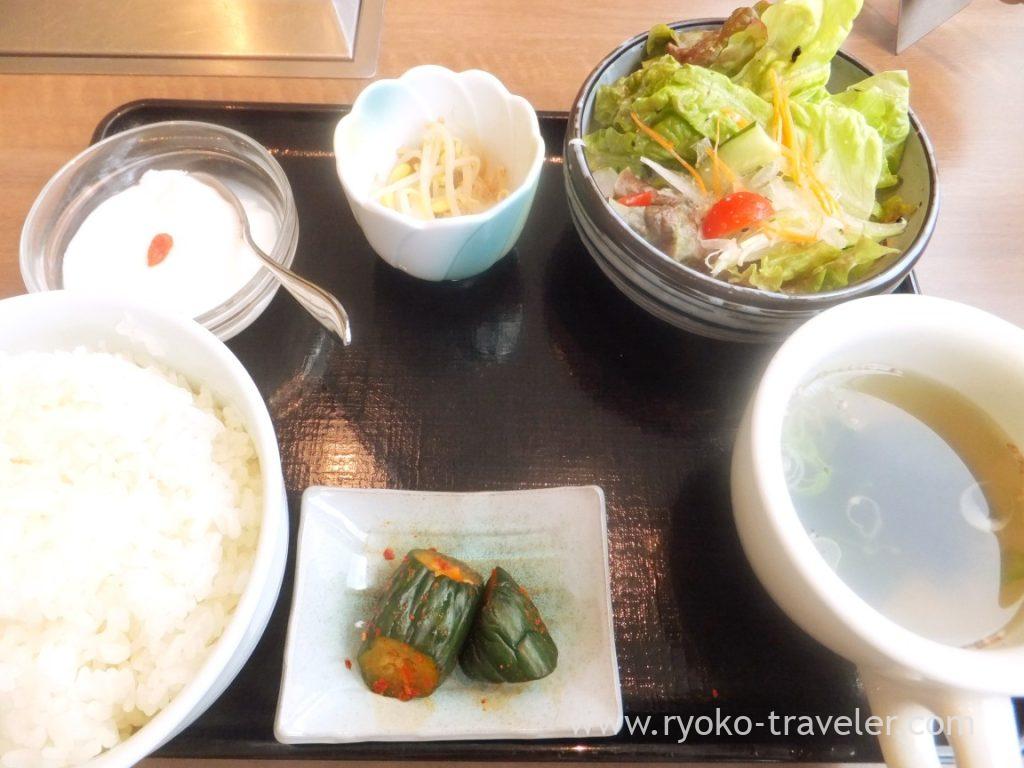 And we waited for a while…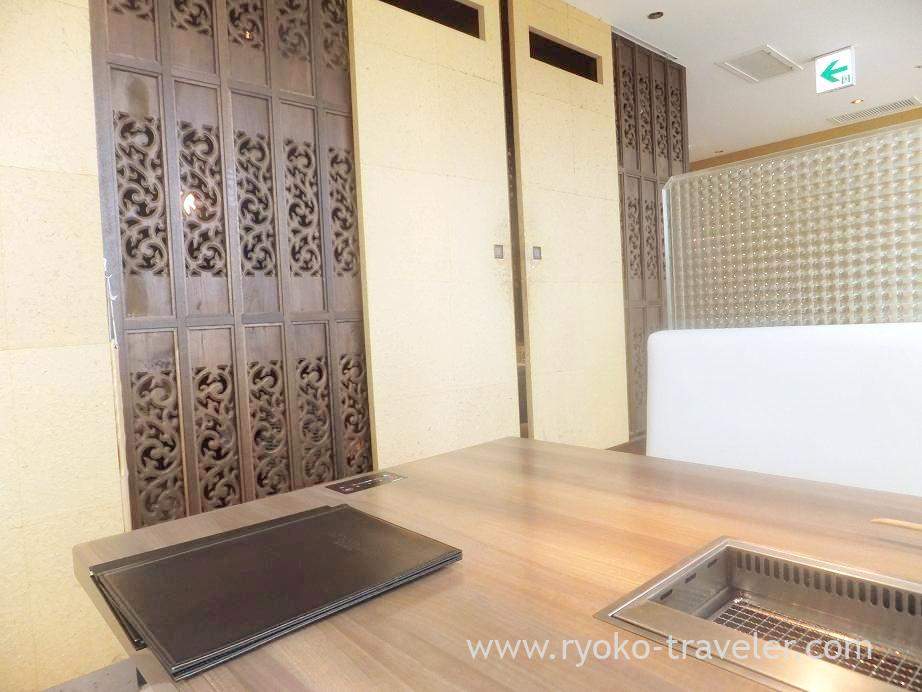 After miniutes, finally our meats were served. This is my salted karubi with vegetables.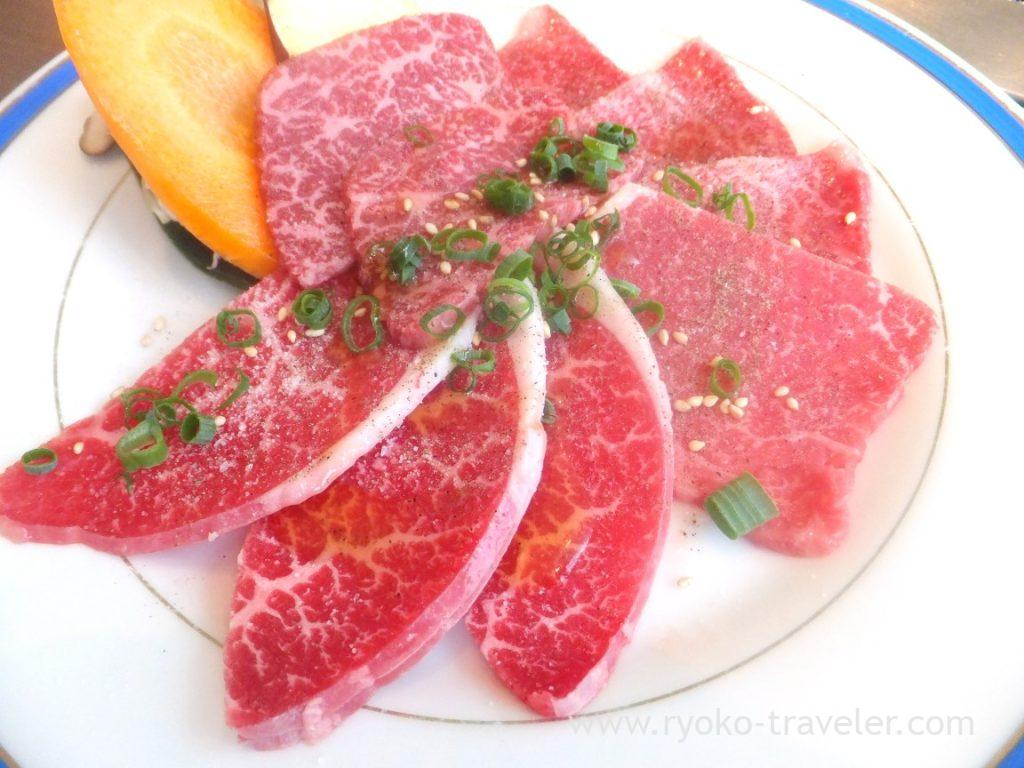 And salted tongue (塩タン, 600 yen).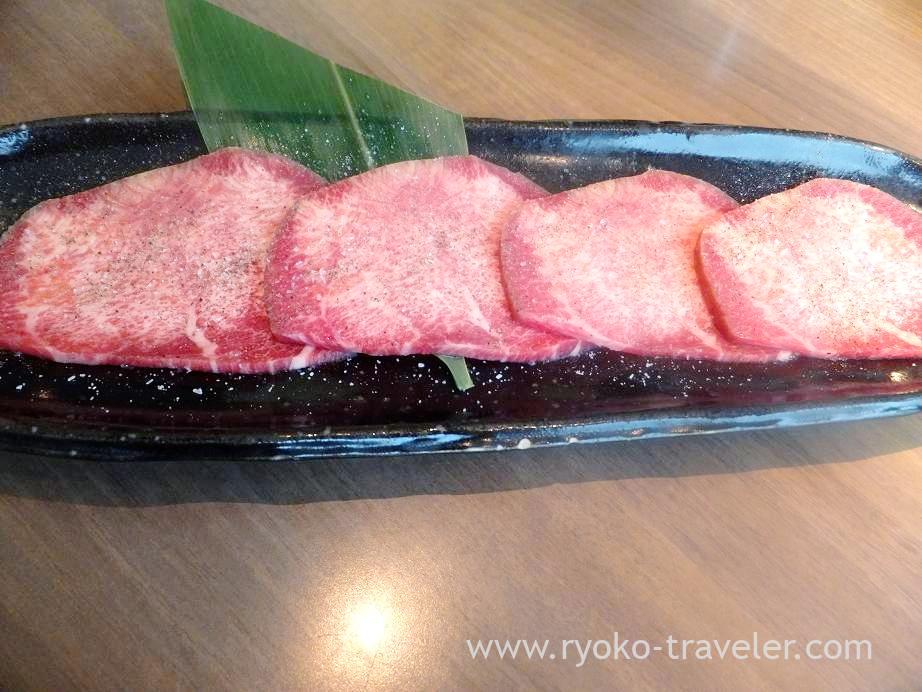 Those meats were thin, so those were cooked soon. It wasn't too fatty, so it's easy to eat. The tongue was thin but soft. It was good and I was enough satisfied. We shared salted meats and sauced meats. I liked salted meats better than sauced meats.
There are two kinds of sauces on the table and I tried "original sauce". It was sweet and the another was weak. I don't like those sauce. And also the meats were dressed with sweet sauce in advance. It's enough.
About

Name Gyubei Funabashi Seibu branch (牛兵衛 船橋西武店)
Open Day through night
Reservation Available
Credit card Available

Google Map