After I enjoyed the view from Goryokaku tower, I went down to the ground and walked in Goryokaku Garden (五稜郭公園).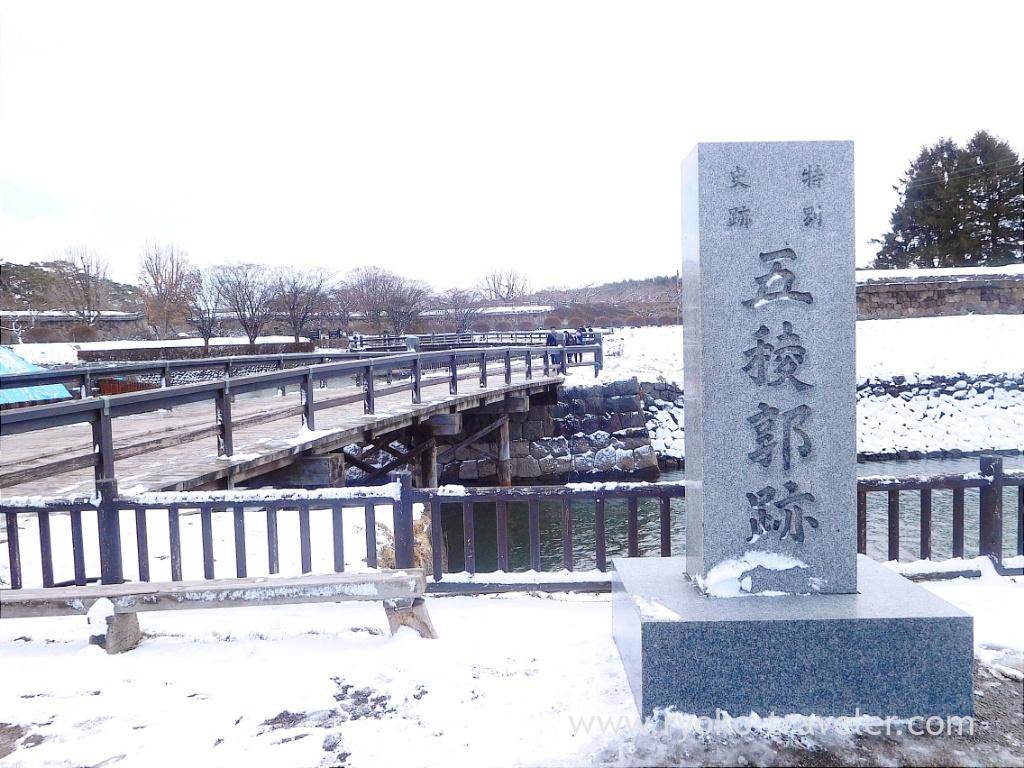 Goryokaku garden is, yes, pentagon that can be seen from the observatory of Goryokaku tower. It's garden, so we can walk in the park. There's no admission fee of the garden (A part of the house : Hakodate bugyosho need admission fee though). Though it was too cold, I walked in the garden. Pentagon-shaped garden is beautiful. But this is a castle built for northern defense and also it's the place of Hakodate War.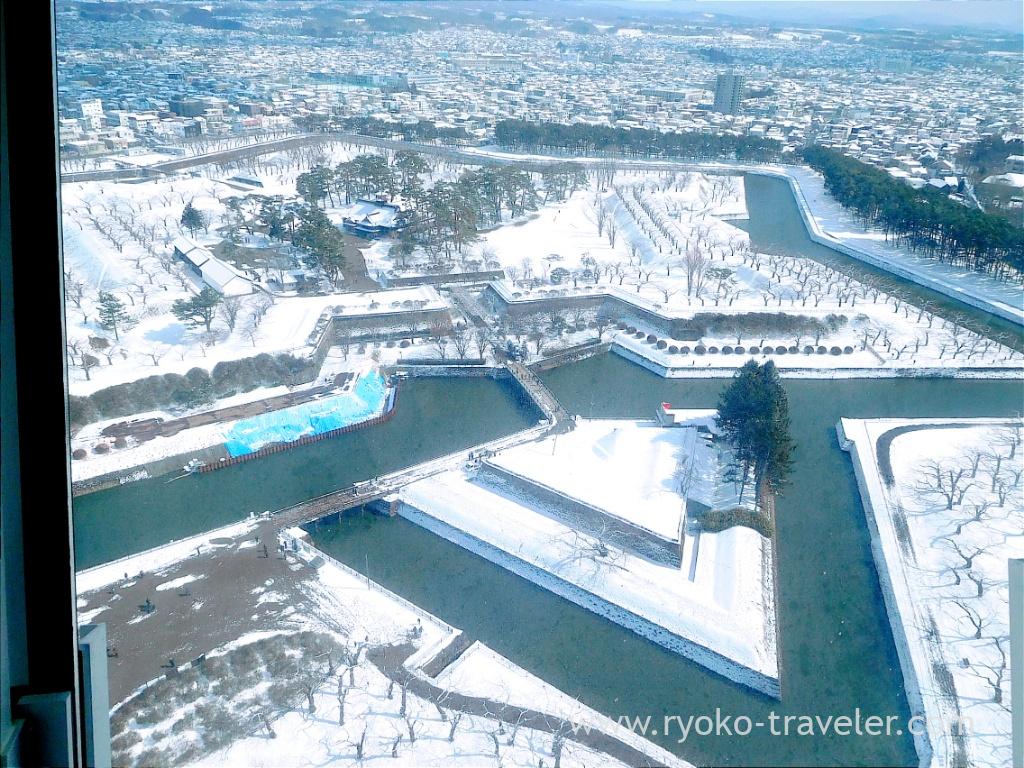 Of course, now is peaceful like this. Winter – Snow, Spring – cherry blossoms, Summer – Green, Autumn – Autumn leaves. We can enjoy seasonal color at Goryokaku. Especially, I want to visit to see cherry blossoms. I saw charry blossoms in Goryokaku by photo only, it was so beautiful.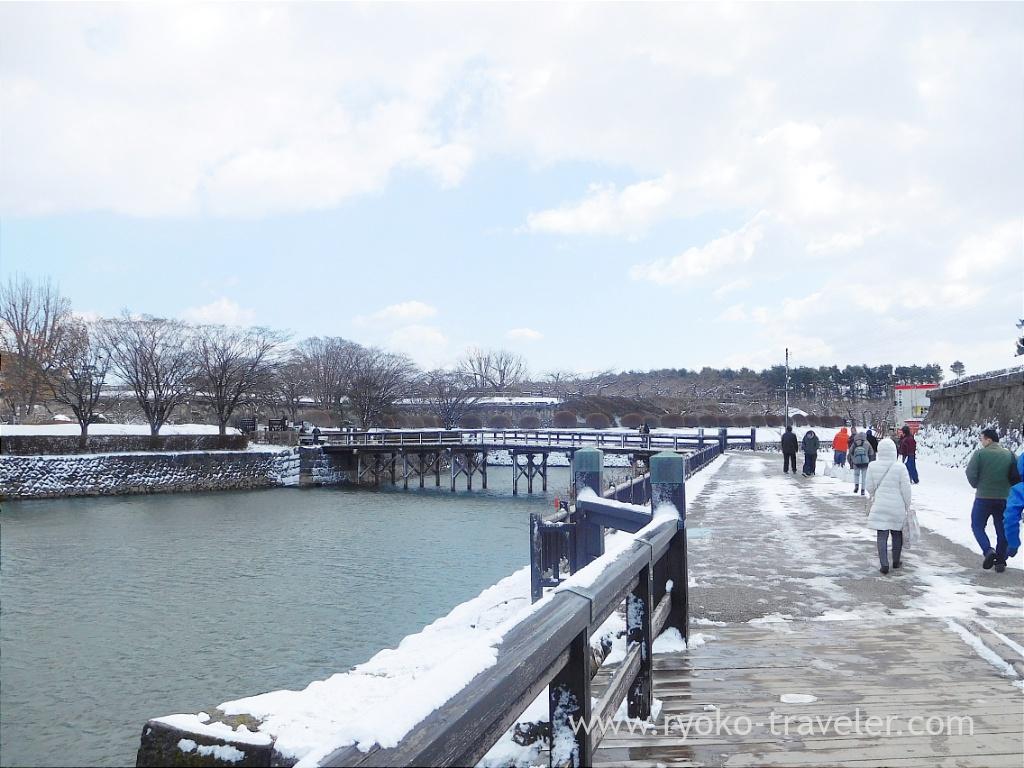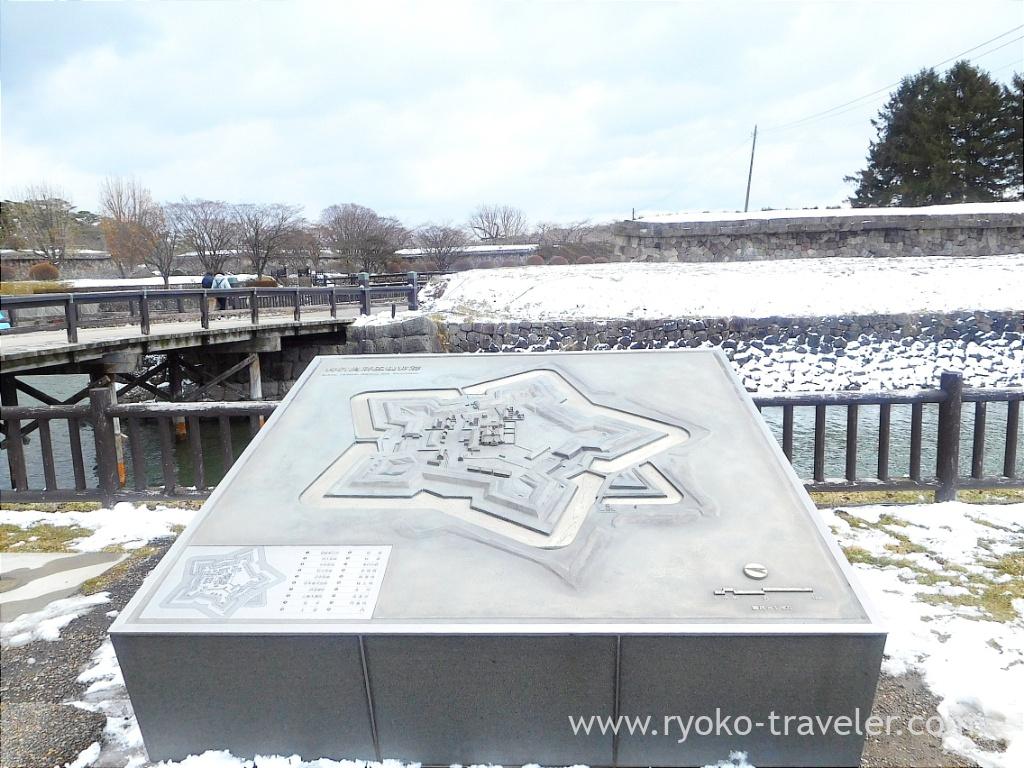 Hakodate Bugyocho is a former government office. There's a bridge to Hakodate Bughosho at the entrance.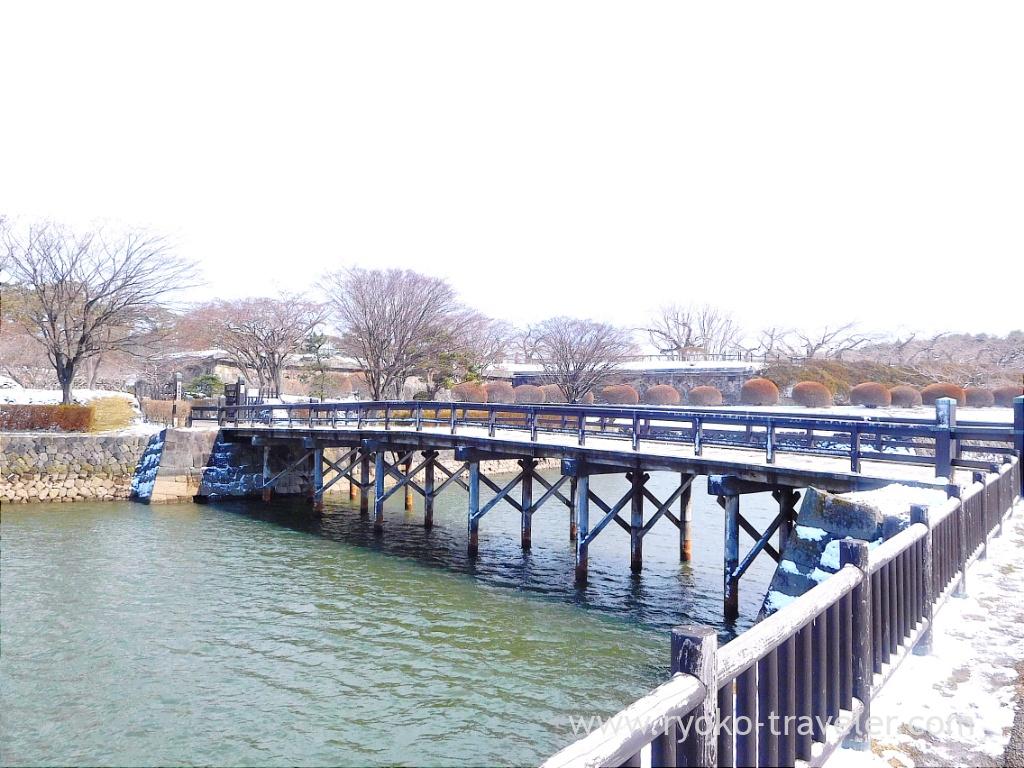 We can go through the area of Hakodate Bugyosho (visiting inside house need admission fee).
Hakodate Bugyosho (Hakodate magistrate's office) was built at the bottom of Mt.Hakodate at first when the port opened. And after Goryokaku was built, Hakodate Bugyosho moved in this garden. Hakodate Bugyosho was demolished after Hakodate War. But it was rebuilt base on documents and is open to public in 2010. So, current Hakodate Bugyosho is still new. Admission fee is 500 yen (Official Website).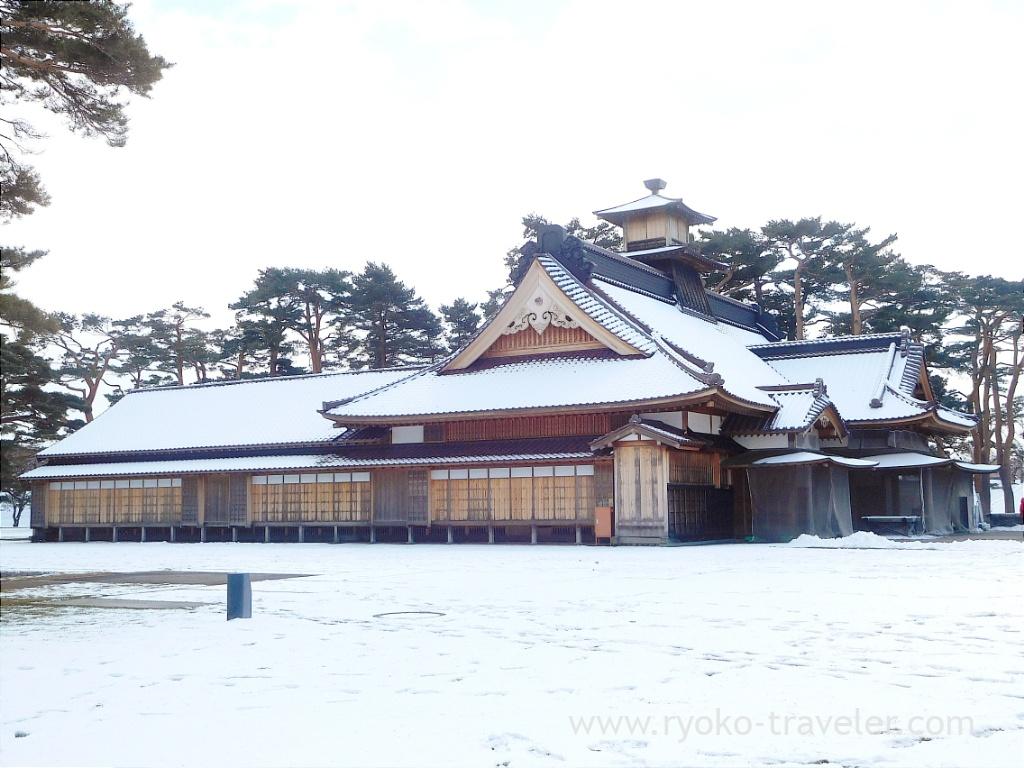 I didn't have enough time to visit inside, so I gave up. I need at least 2-3 hours. I always need much time to view such a exhibition.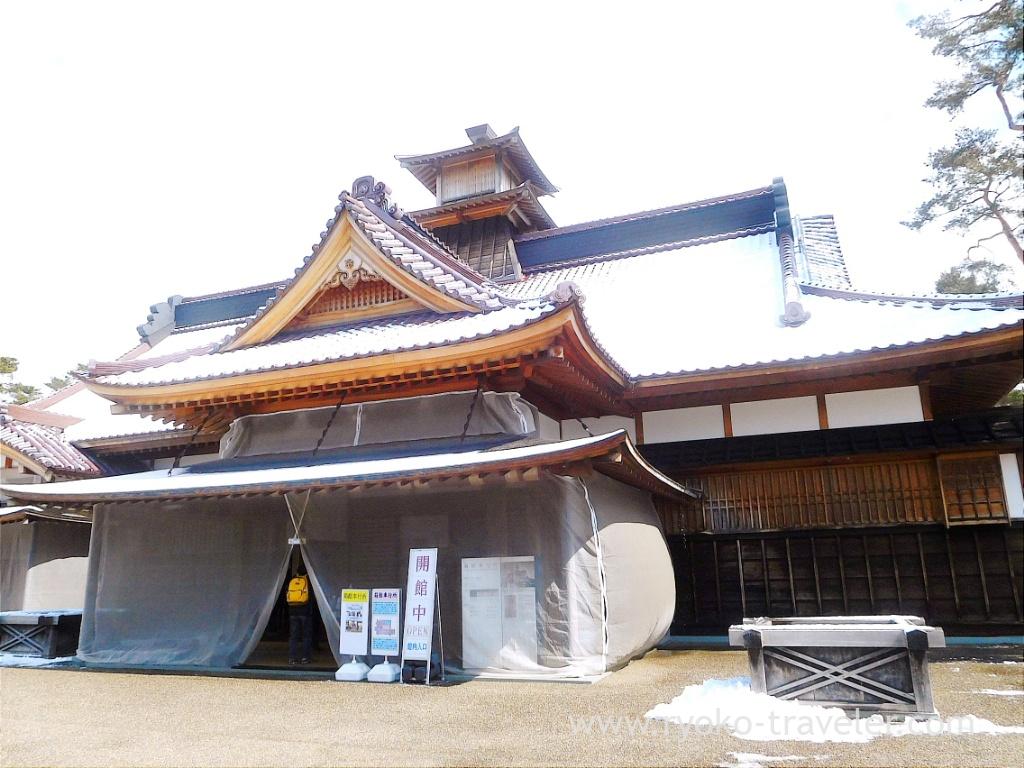 Goryokaku garden is so large and it takes much time to walk in the garden. Especially, it was snowy, I sometimes lost my way. I wanted to visit the tomb of Toshizo Hijikata. its place called "Do-Manjyu / 土饅頭". But I couldn't find the place after all.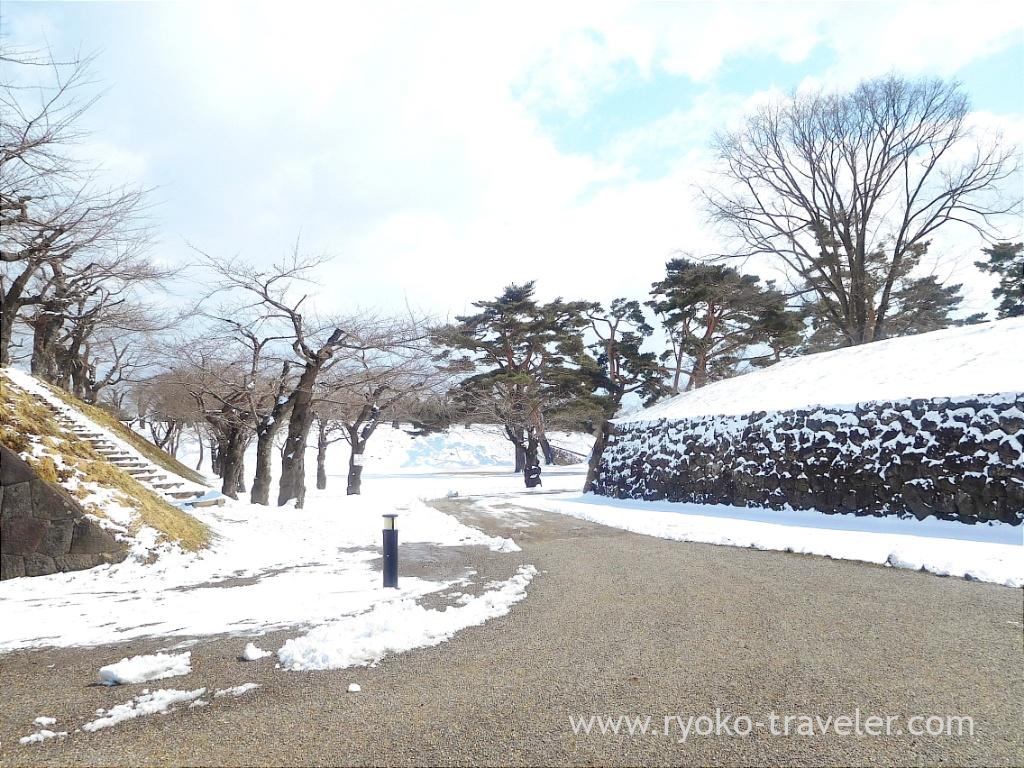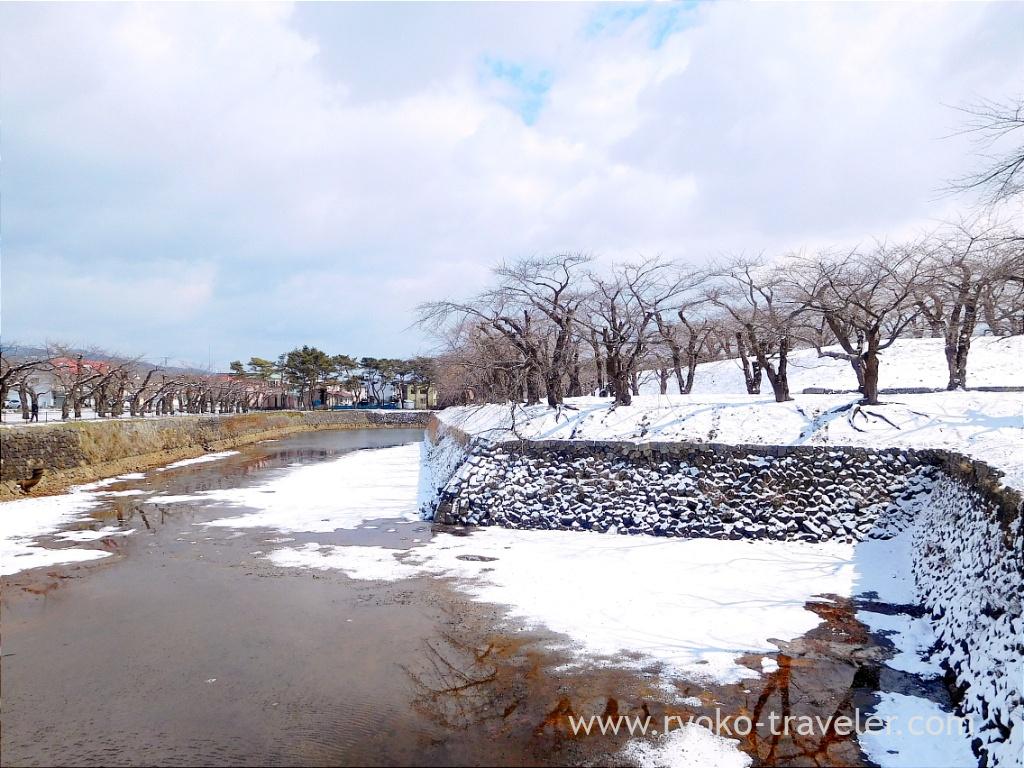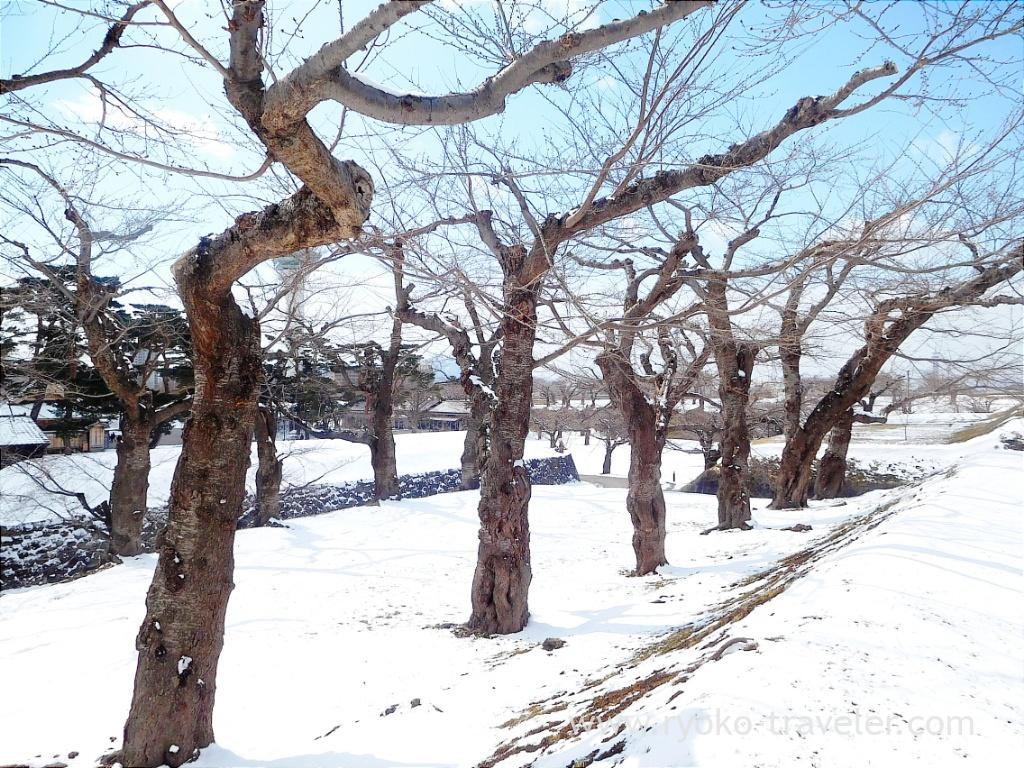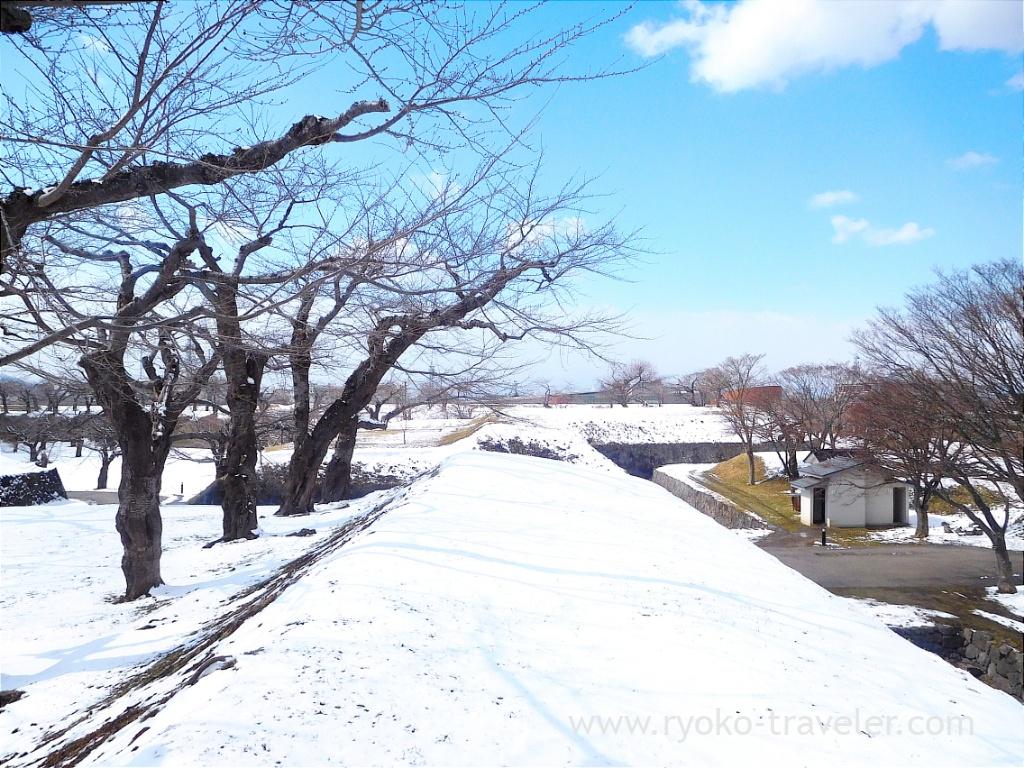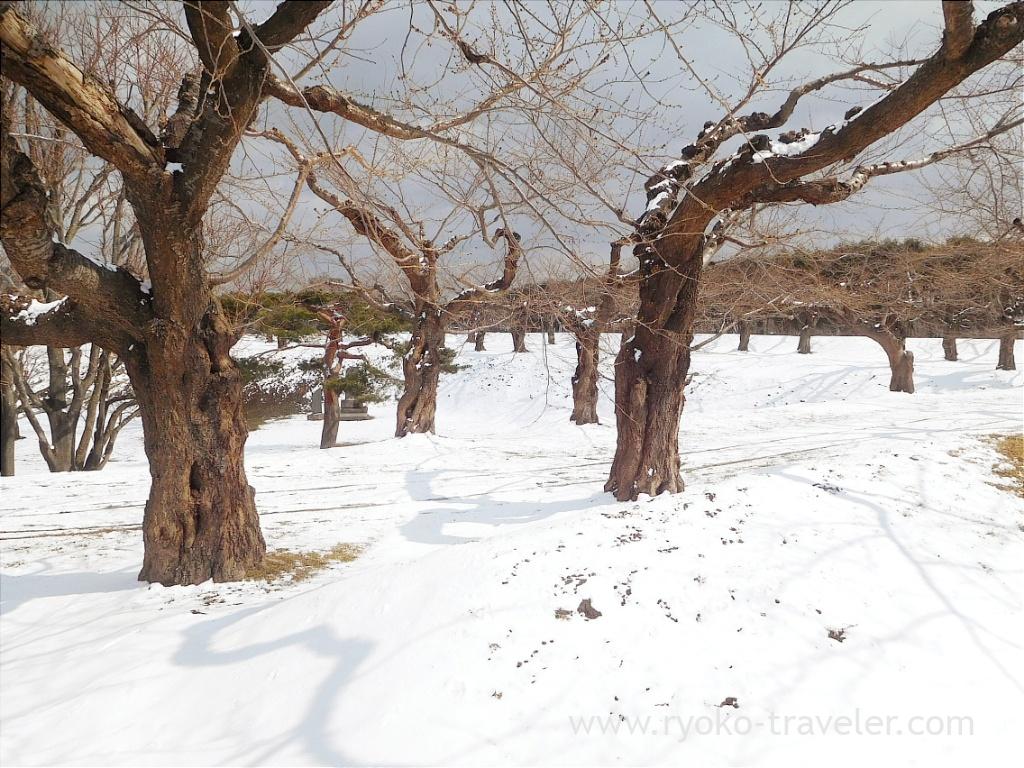 Goryokaku Tower can be seen from everywhere in the garden. If you can't find where you are, it's good sign. I managed to find exit thanks to this sign 🙂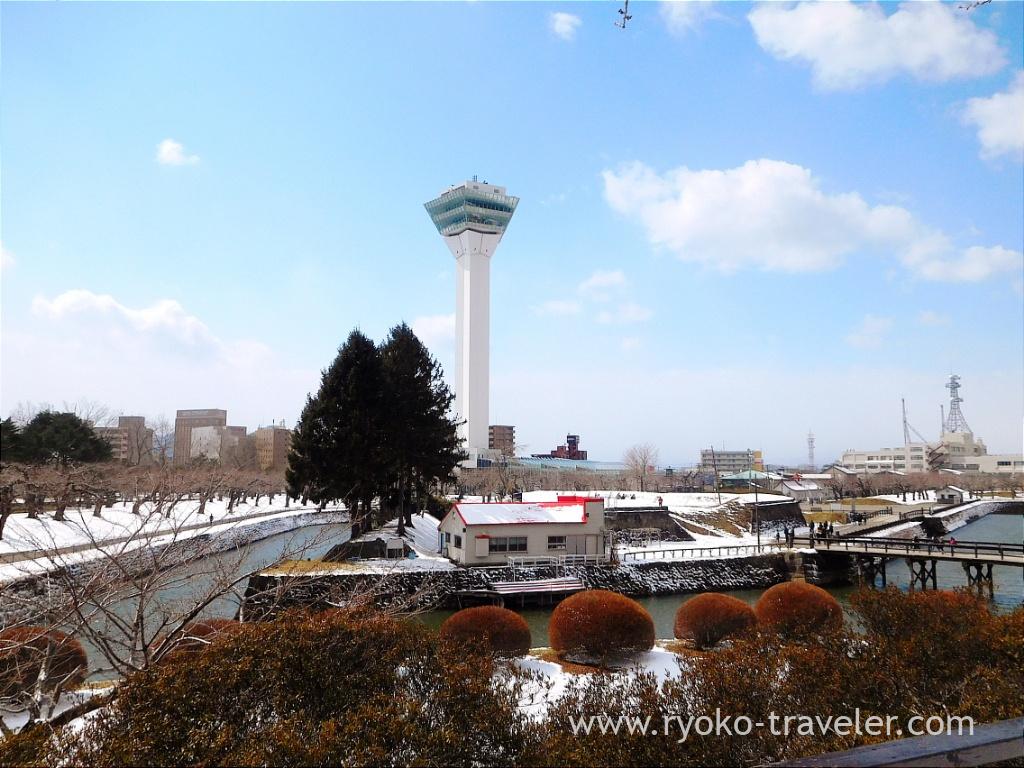 About

Name Goryokaku garden / Goryokaku park (五稜郭公園)
Open 24 hours
URL Website

Google Map