Goryokaku (五稜郭) was one of my longing sightseeing spot. Finally, I visited there ! I thought Hakodate isn't so cold because it's located closest to main island. But actually, it's too cold even near April. And, there was snowstorm. Well, this is the north island.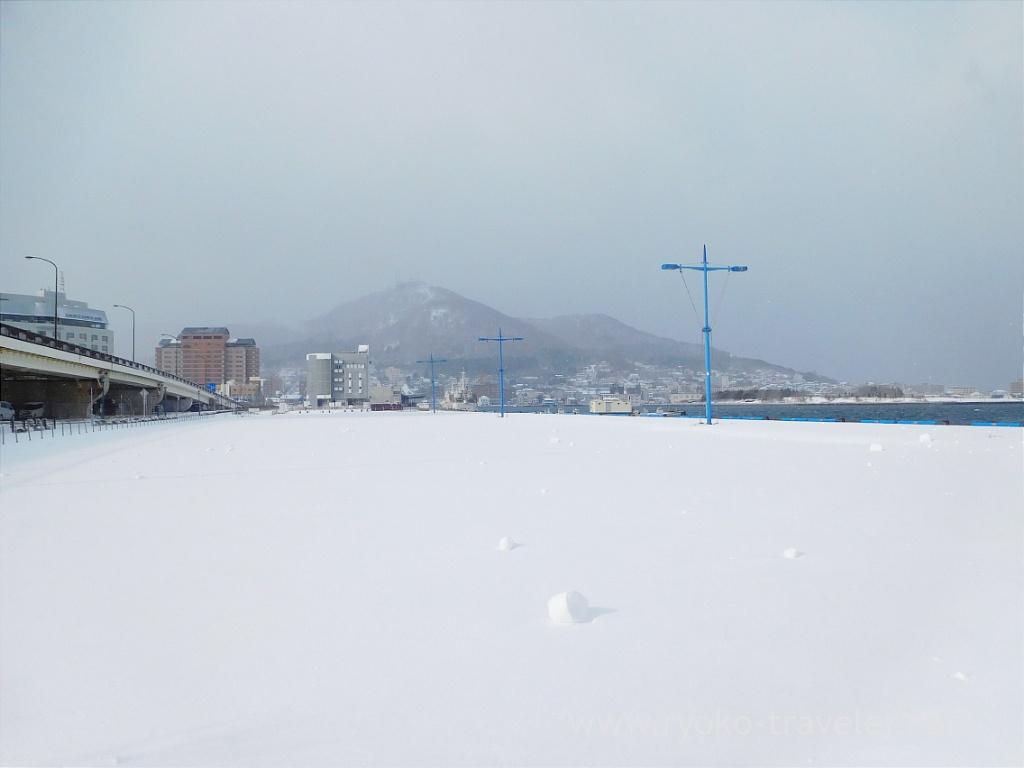 Goryokaku Tower is not so tall and large tower. But it's nice pentagon tower. Top of the pentagon is observatory.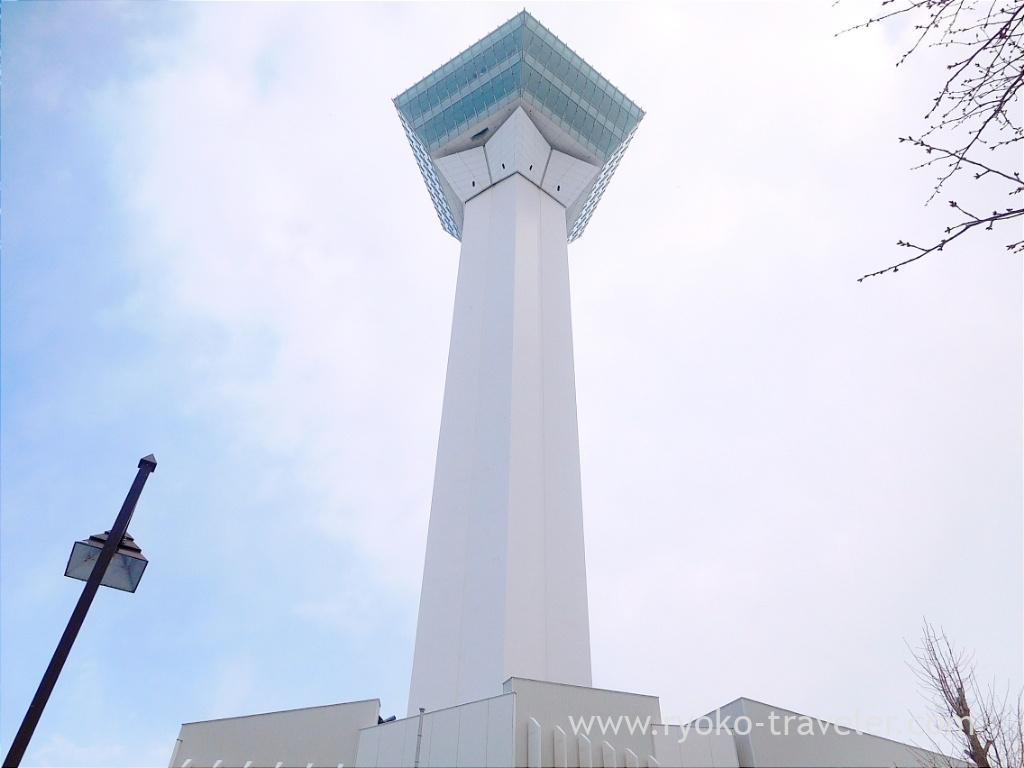 There's a souvenir shop and ticket office of observatory on the 1st floor. And cafe and Gotoken EXPRESS is on the 2nd floor. Though fee is required for observatory, but another is free of admission charge. So, I intended to go to there again the next day for buying souvenir.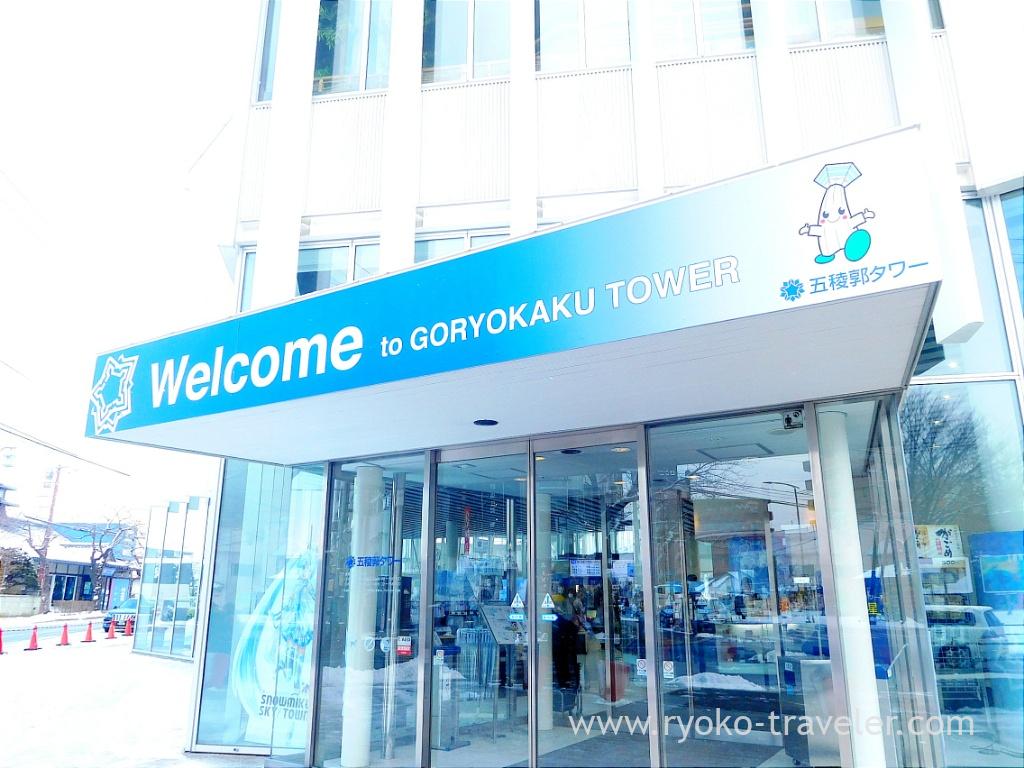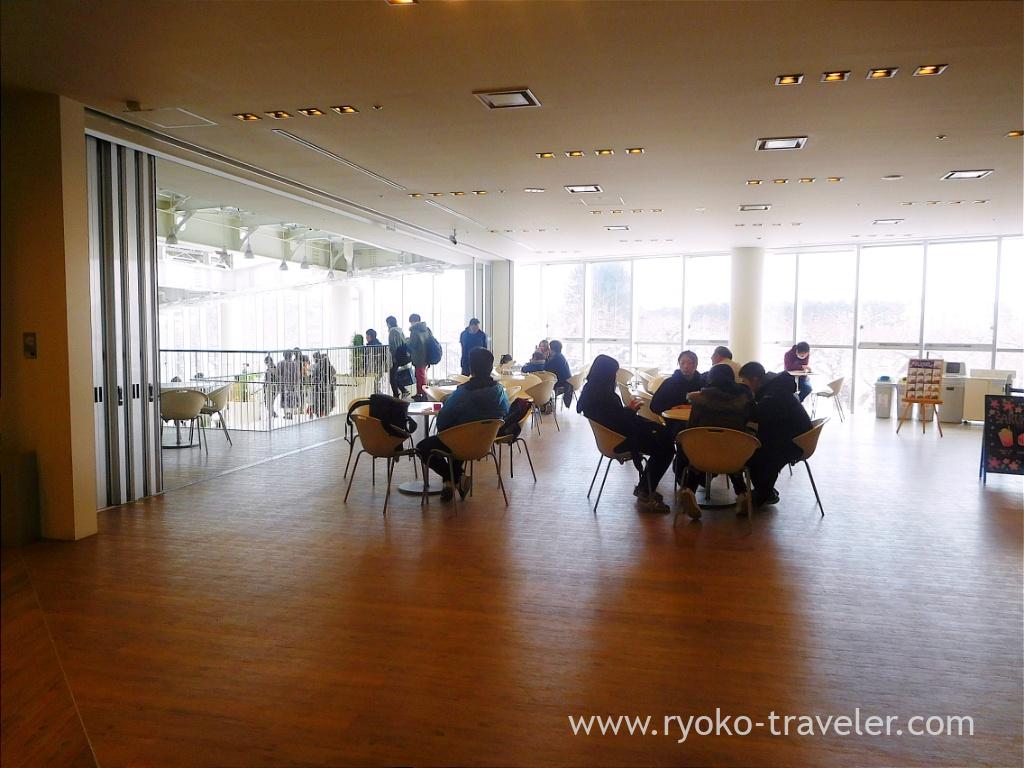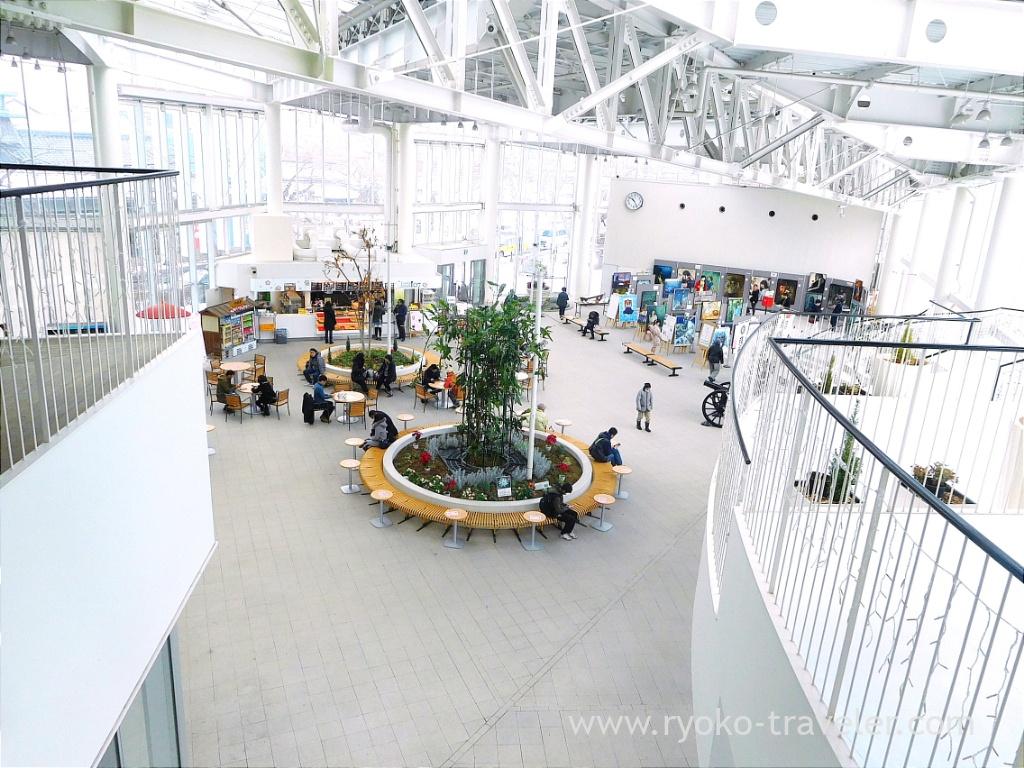 There's a ticket office on the 1st floor, so at first, I bought a ticket at there and the lady in the office said to me "Go up with the elevator over there". The elevator was close to the ticket office. Admission fee of the observatory is 900 yen for one adult (Official website).
Goryokaku is one of the great spot because you can enjoy four season. Cherry blossoms in Spring, forest green in Summer, maple leaves in Autumn and snow in Winter.
But I visited there this time on another season. So, but because of unusually snowstorm the previous night, I could see such a beautiful snow view ! Blue cover disappointed me a bit. But still it's beautiful ! I heard it's more white in the middle of the winter.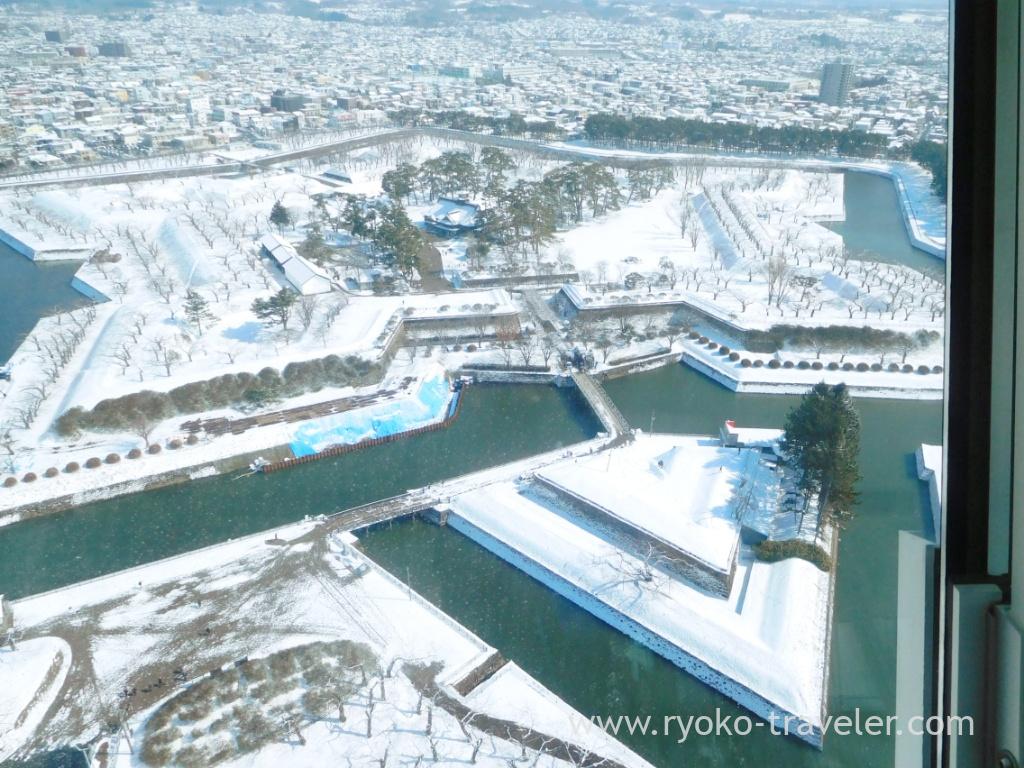 The contrast of the moat and snow is nice. Goryokaku is huger than expected.
Because the observatory isn't tall, the view is gigantic. So, this garden can't fit in a photo :p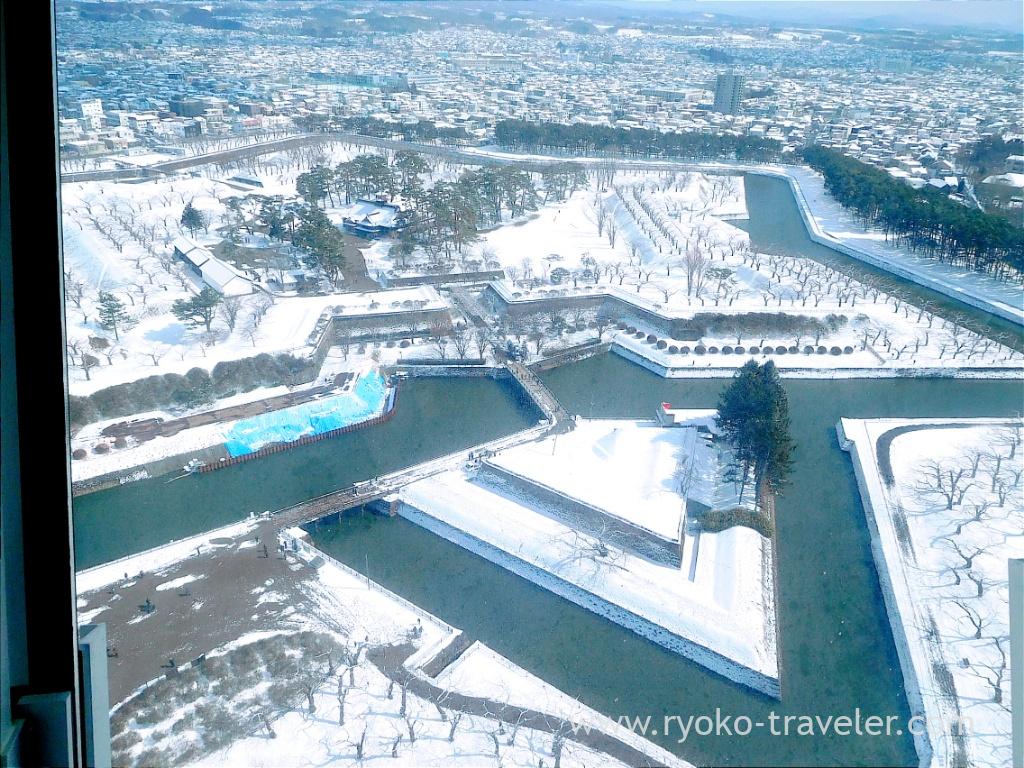 I stood by the wall. Impossible to fit all the same.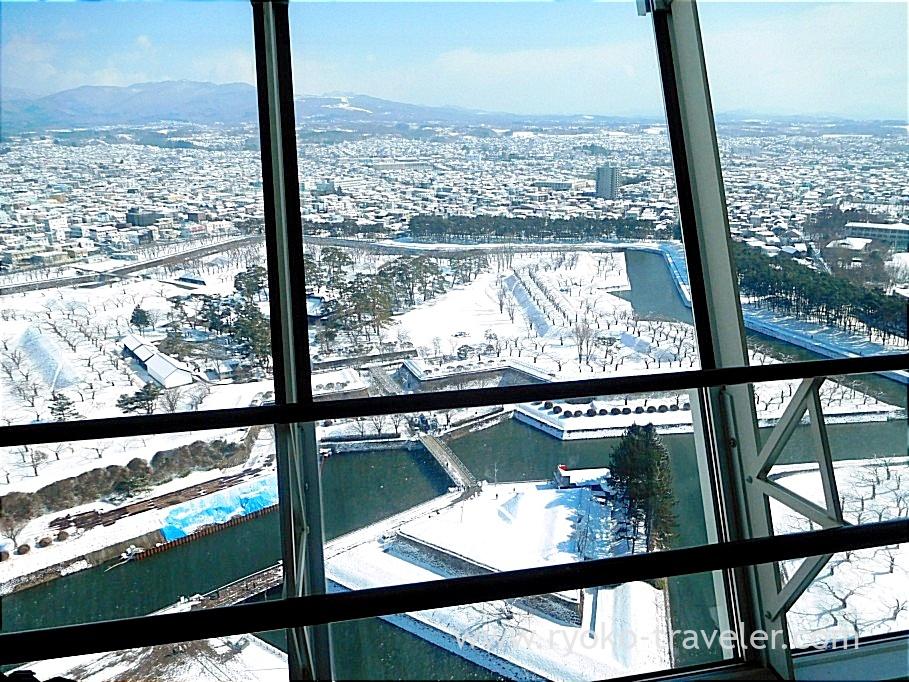 Hakodateyama (Mt.Hakodate) could be seen, too. Its correct name is Mt.Gagyu.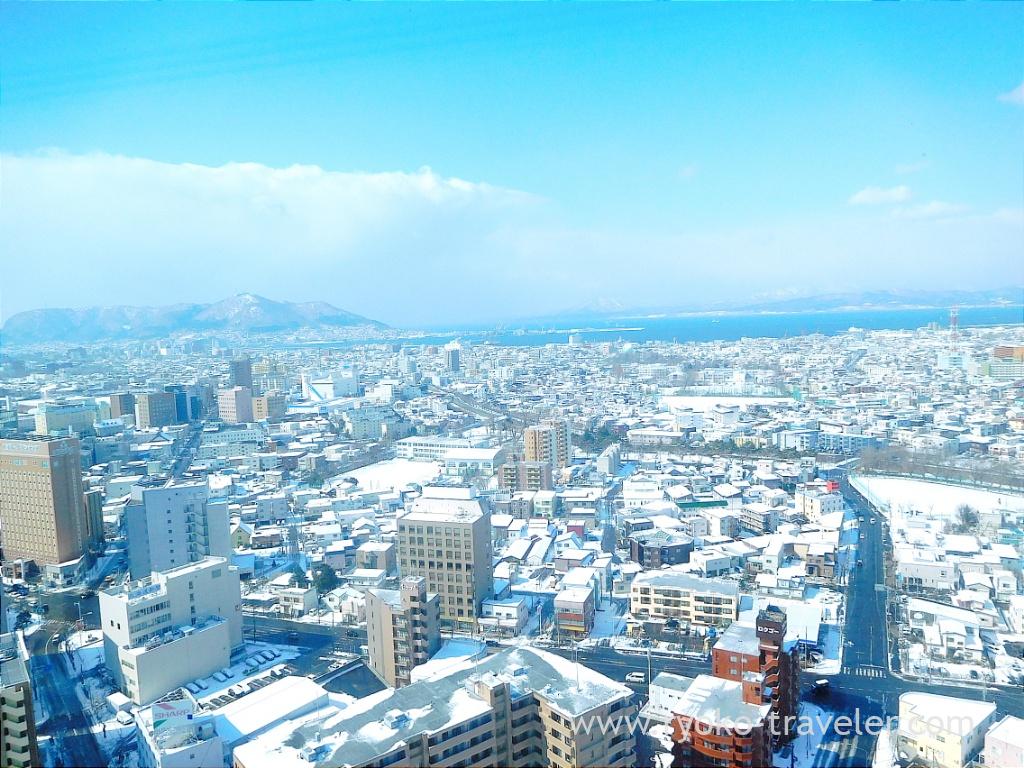 Model of Goryokaku.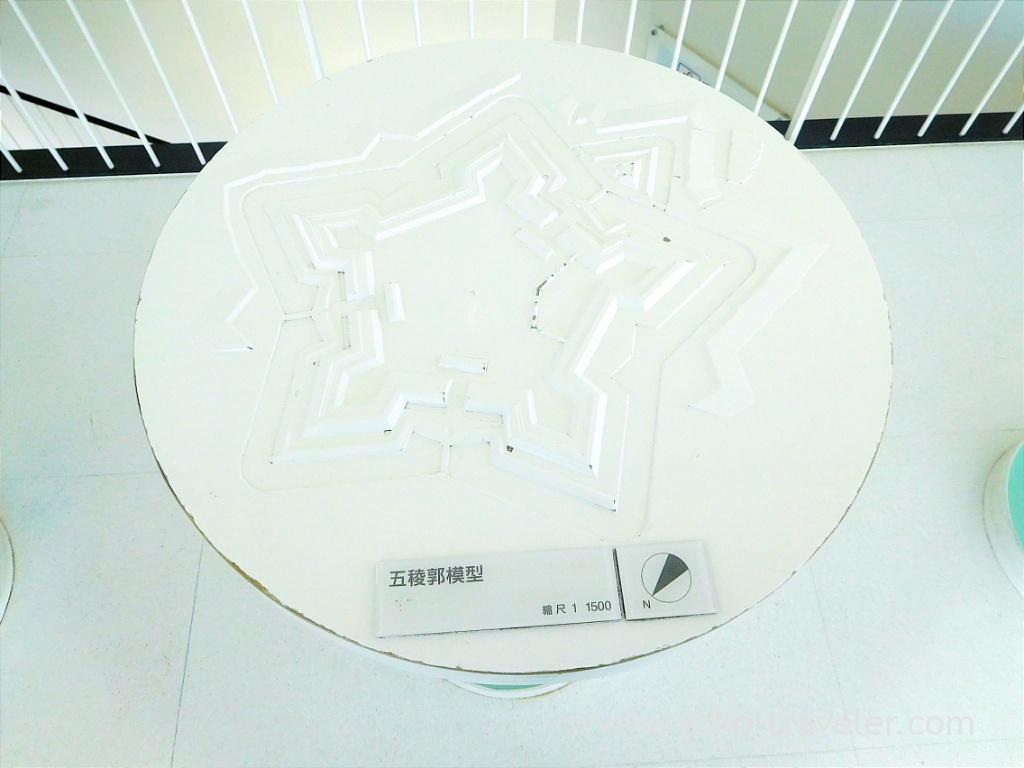 They offered me to join History guide tour at observatory with 200 yen. But I didn't join because I didn't have much time to stay there this time and I wanted to see freely. Goryokaku was built as Bugyosho (one of the official of Tokugawa shogunate) by Edo Bakufu (Tent government). And this was the first Western-style castle in Japan. I wanted to ask about the history if I had much time.
I want to visit there every season.
About

Name Goryokaku Tower (五稜郭タワー)
Open Daytime
Credit card Available
URL Website, Instagram

Google Map