I'm exploring ramen shop near Funabashi station. Today, I visited Gira Gira (戯拉戯拉) just close to the station. Gira Gira means gazzle, glare, sparkle, glitter and so on. In short, it meant they serve greasy ramen :p As well as their shop's name, their appearance is stuffy.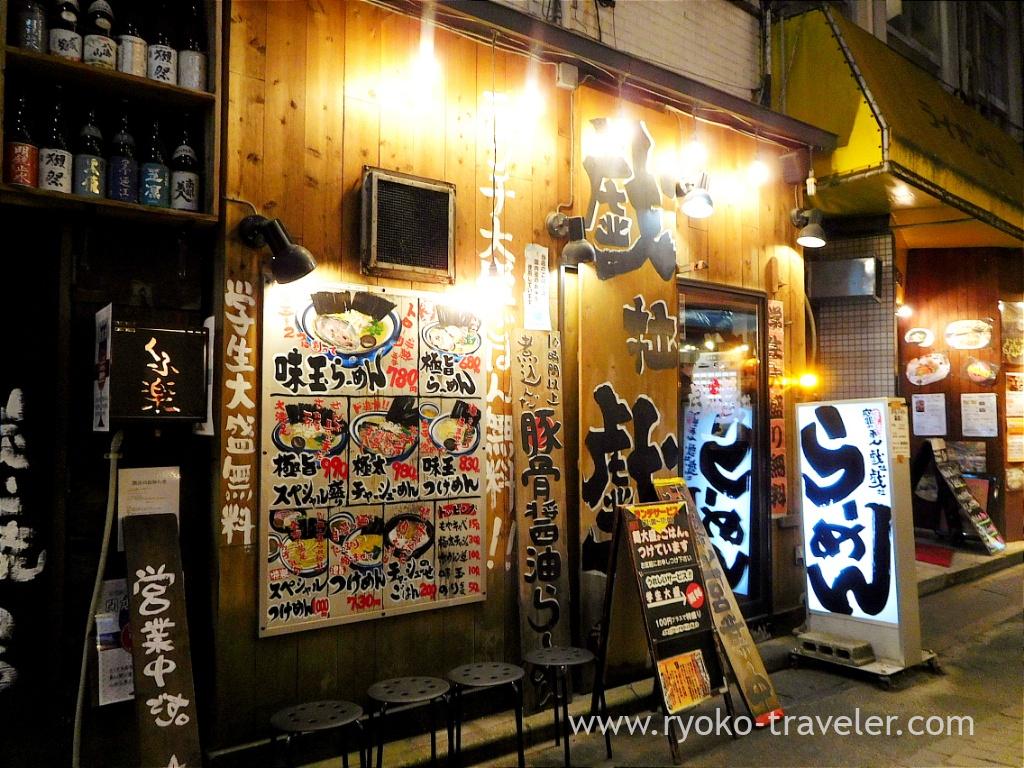 There's a ticket vending machine at the door. There're counter seats only. You can have rice by free of charge at lunchtime.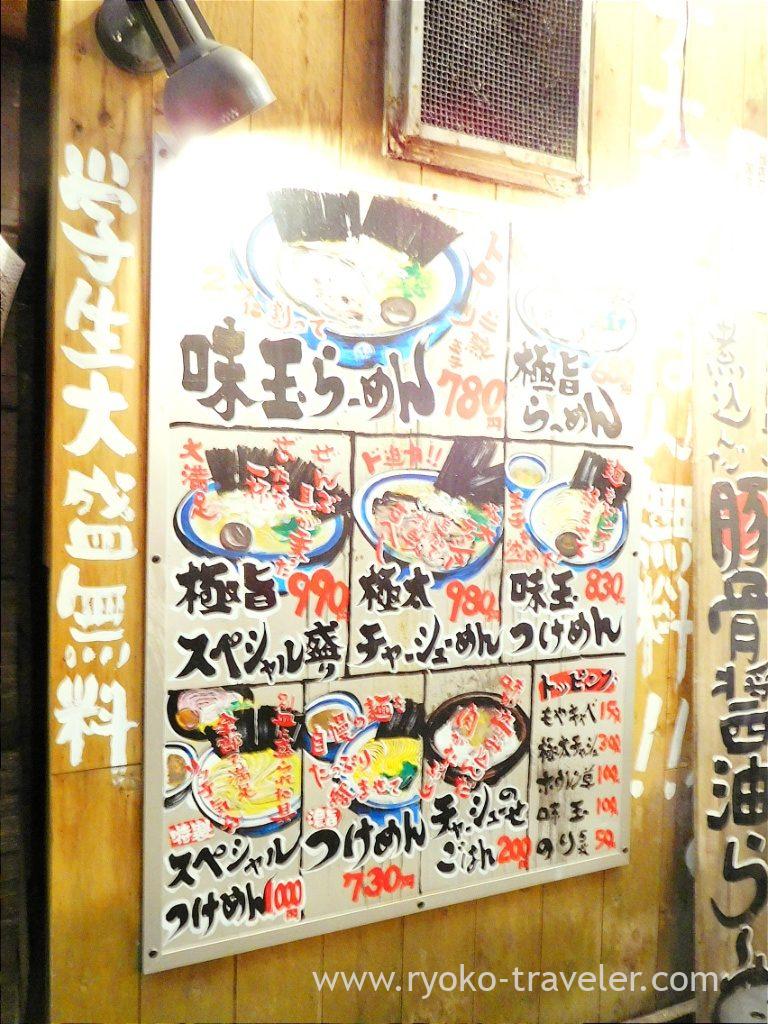 Basically they serve tonkotsu ramen having thick soup stock by pork bone. And there're two types of ramen soup. One have chicken oil (white) and another have garlic oil (black).
I chose white. As you see, it have so thick tonkotsu soup. And it have large portion of roast pork, green onion and seaweed.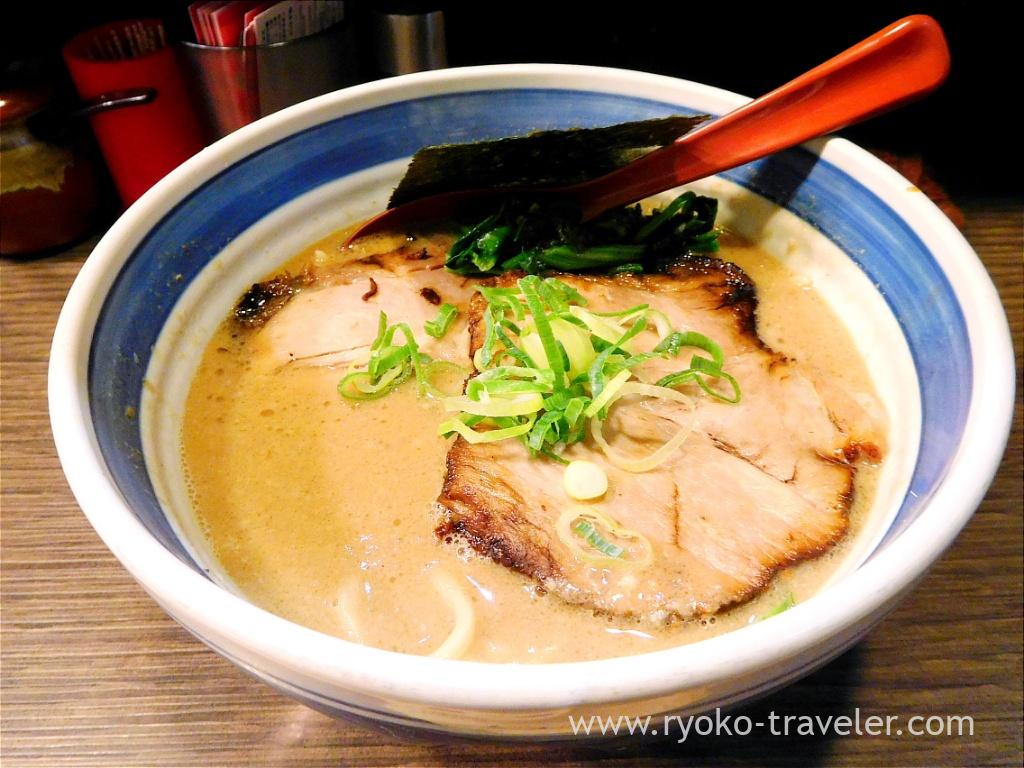 This roast pork was delicious. I wanted to eat more. Of course, they prepare ramen having more slices of roast pork.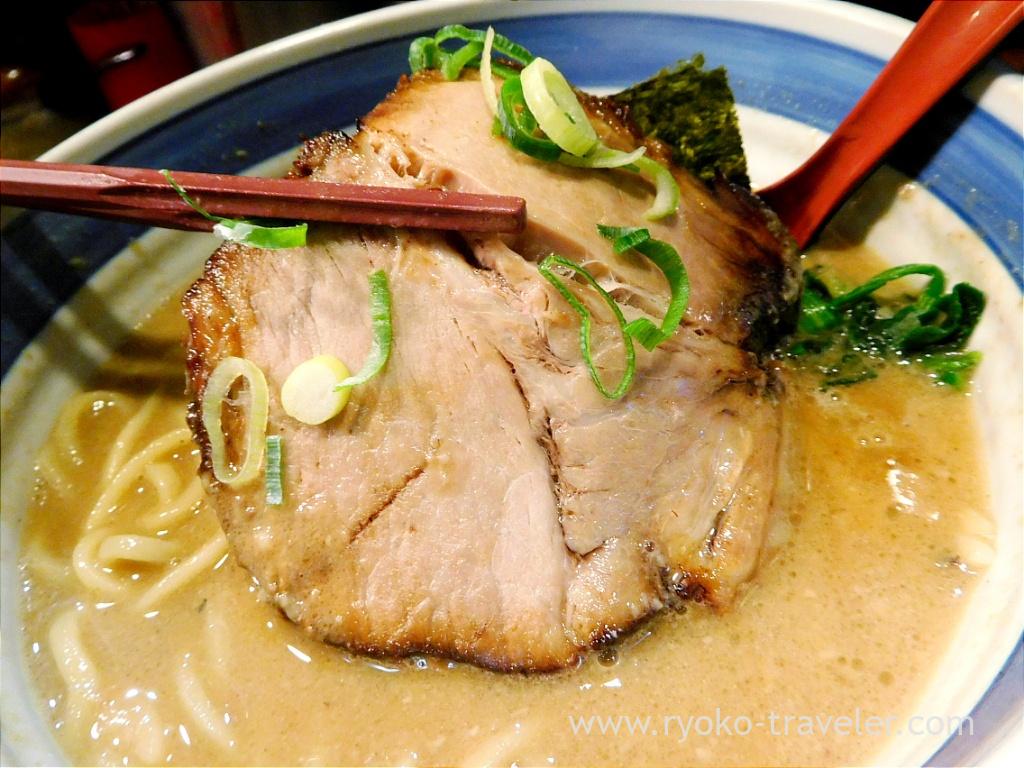 This thick noodles went with greasy soup well. Certainly the soup was greasy, but it wasn't heavier than expected. So, I could eat it up with easily.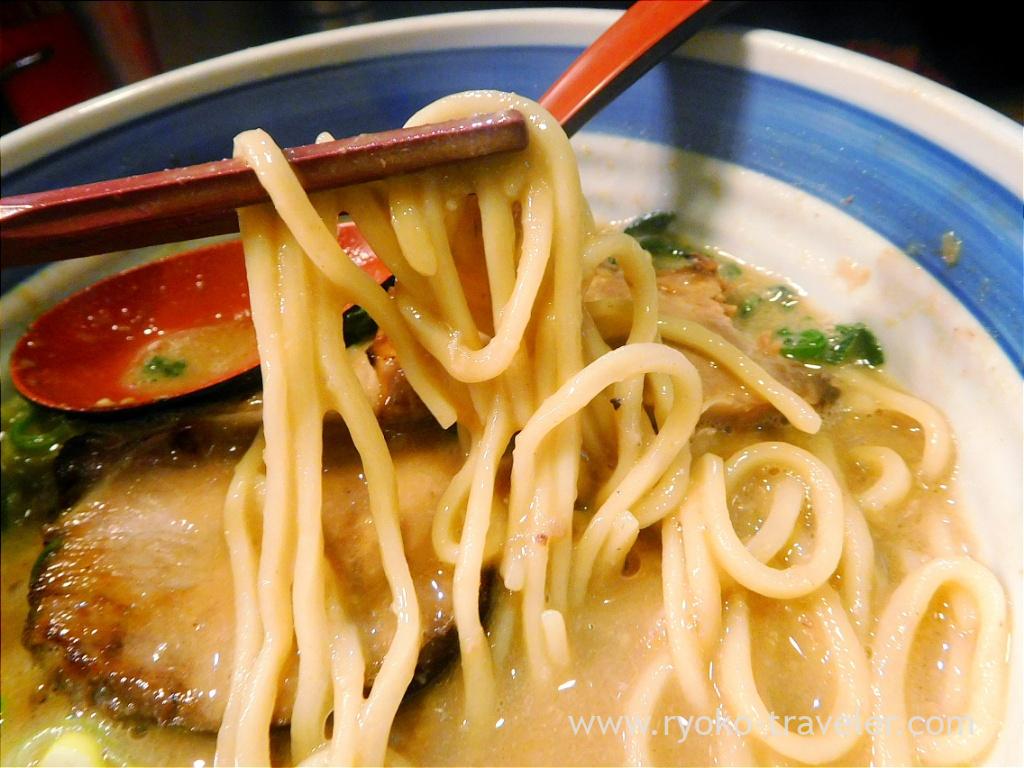 There's spicy miso and grated garlic on each tables. Both is good for the white ramen !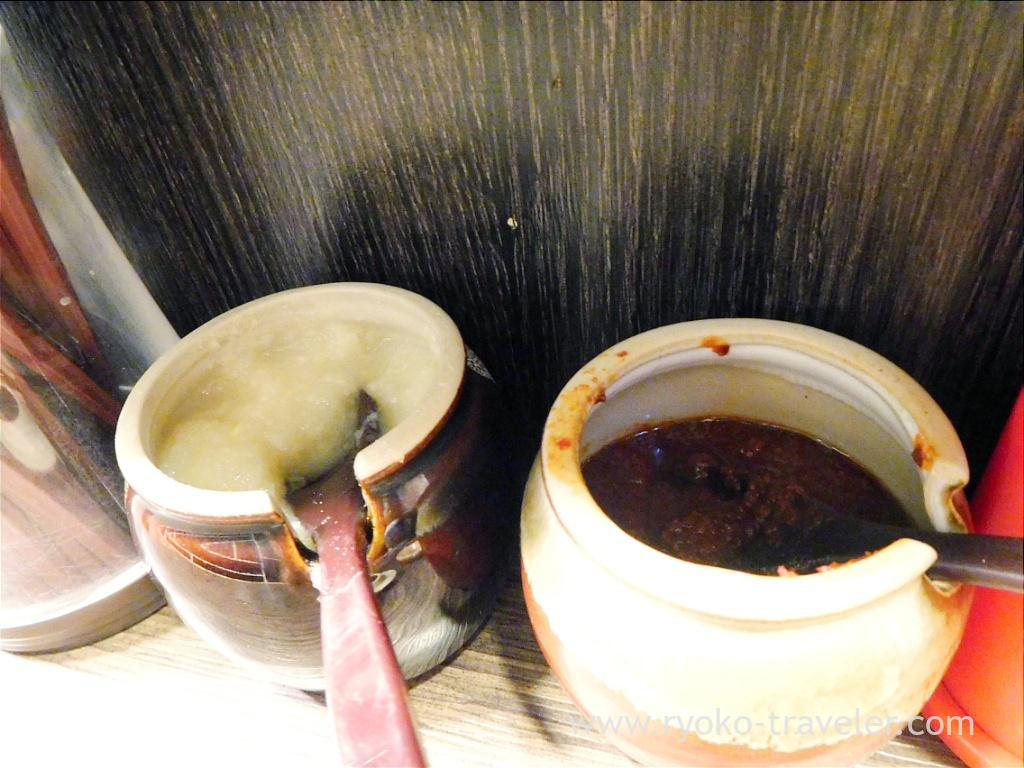 About

Name Gira Gira (戯拉戯拉)
Open Lunch through midnight
Reservation Unavailable
Credit card Unavailable
URL Twitter

Google Map