I had lunch at Oborodzuki (銀座 朧月) in Ginza the other day. They are so popular tsukemen shop. They stand at the center of Ginza and very close to Ginza subway station.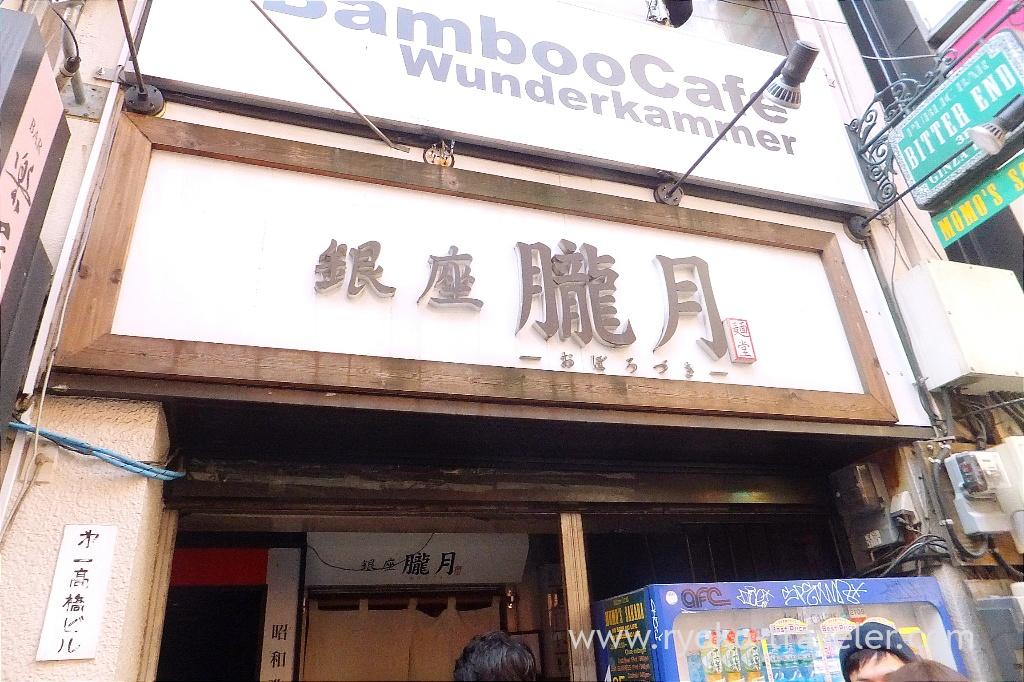 The shop is so small and there are only 7 seats in the shop, and there are always many people waiting in front of the shop. When I got to there past 2:30 p.m. on one Saturday, and I found there are 6 people still waiting there. And also about 3 people was waiting inside the shop. The staff took my order outside to prepare. But there's a ticket vending machine and I bought a ticket after a while.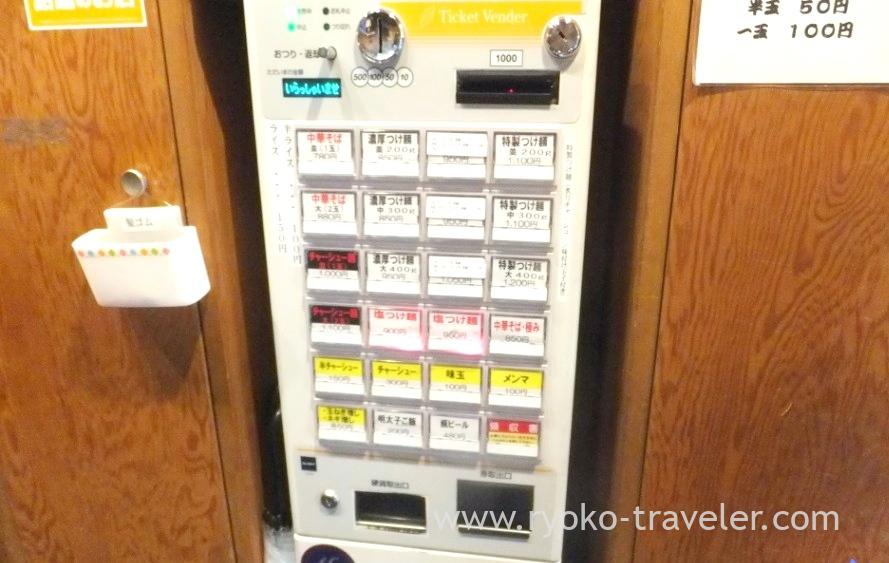 They cook very carefully. It took much time to be served. But look at this. Beautiful noodles and soup ! It's worth waiting. So, I recommend you visit this shop only when you have much time.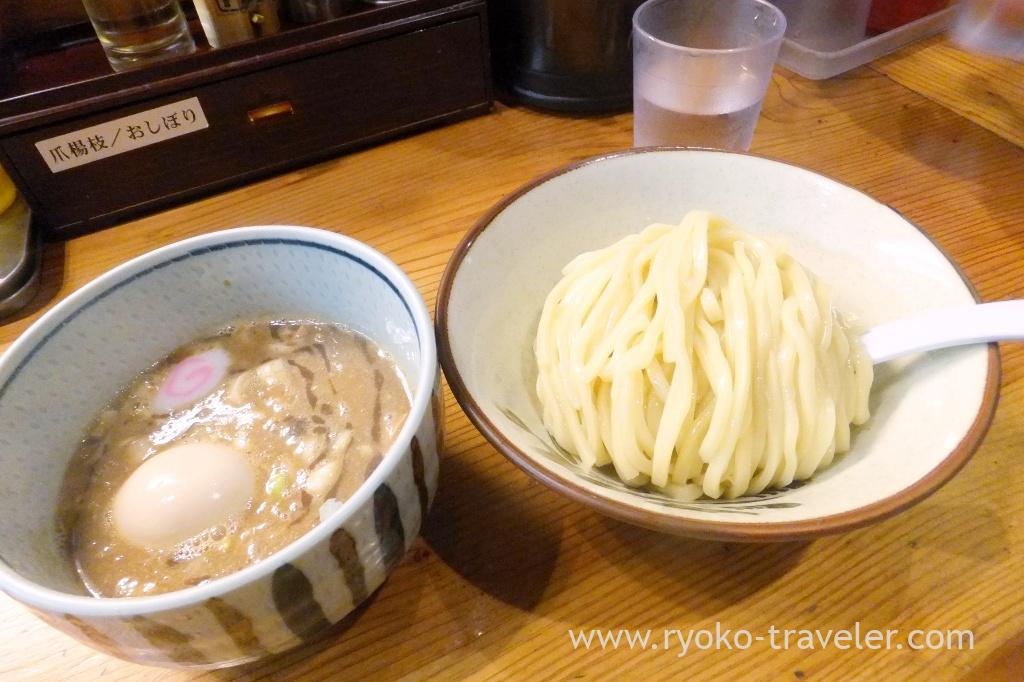 Thick soup had abundant extract of seafood. And the brown sauce is garlic oil(麻油). As you see, the soup is so thick. Half-boiled ajitama (boiled egg with sauce) was good, too.
Once dipping the noodle into the soup, the thick soup cling to the noodle. As I said, I don't like tsukemen, but I like it !
After finished eating noodles, the staff added soup into the bowl (soup-wari). The added soup had plenty of fishes tastes. Delicious tsukemen is delicious until last.
About

Name Oborodzuki (銀座 朧月)
Open Lunch, Dinner
Reservation Unavailable
Credit card Unavailable
URL Instagram

Google Map