When I visited Ebikin (えび金) just after their opening, I was disappointed that their soup didn't have the flavor of shrimps at all and then I didn't go there. But recently my friends who are foodies went there frequently. So I visited there again after long long absence. And I found their ramen was improved a lot.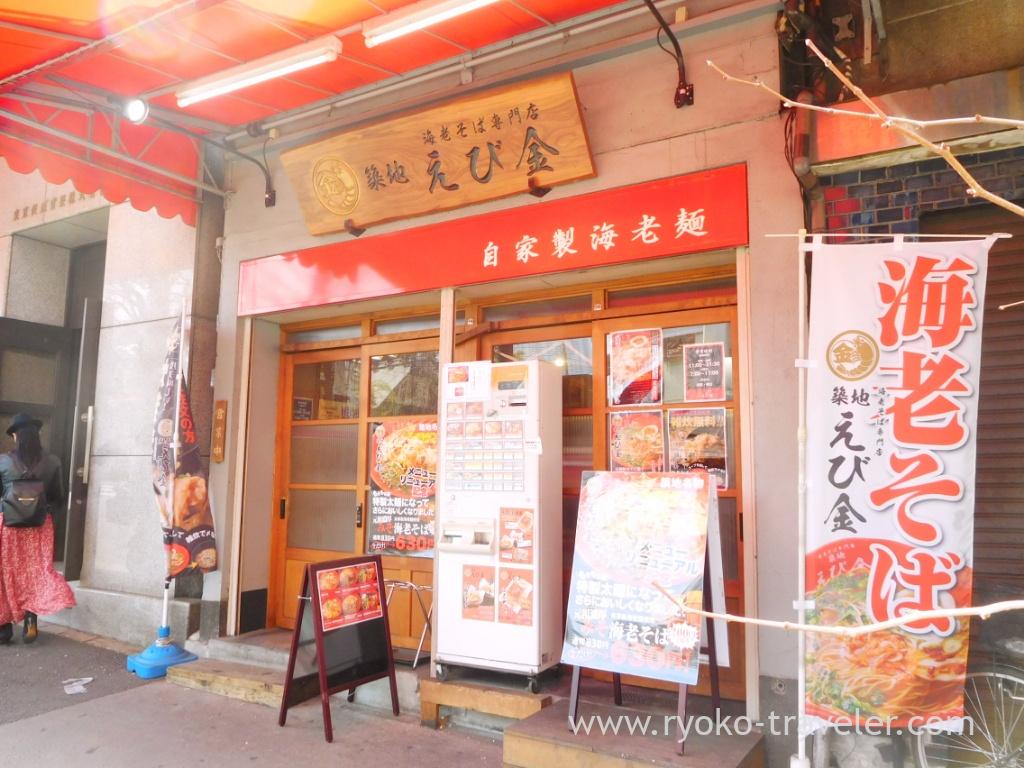 Ebikin is open from lunch to dinner. I'm glad that many ramen shops in Tsukiji is open throuhout their business hour.
There's a ticket vending machine at the door. They have ebisoba (shrimp ramen, 海老そば), miso ebisoba (shrimp miso ramen, 元祖濃厚みそ海老そば), ebisoba with rich chicken broth (濃厚白湯海老そば), ebi mazesoba (濃厚海老まぜそば). And another they have ebi curry (shrimp curry / 海老カレー). And another shrimp gyoza (特製海老餃子), and shrimp dumplings (特製海老水餃子).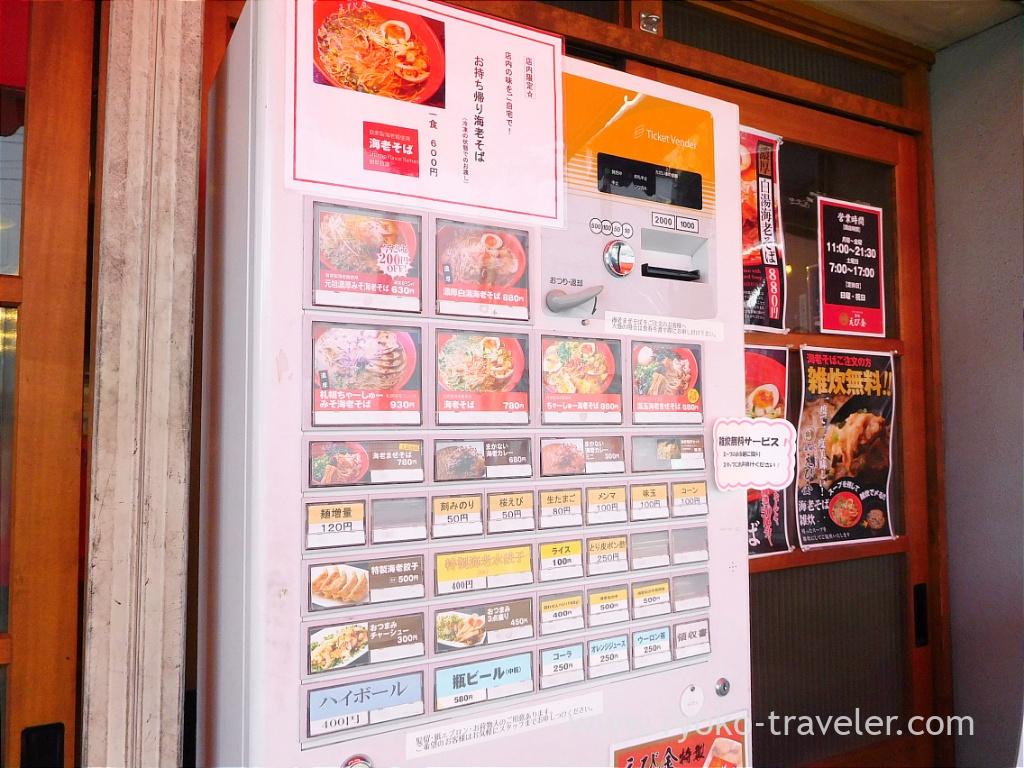 There are about 10 seats surrounding the kitchen. Yes, inside of the shop have shrimp color ! Red counter table and red chairs. Those chairs are fixed.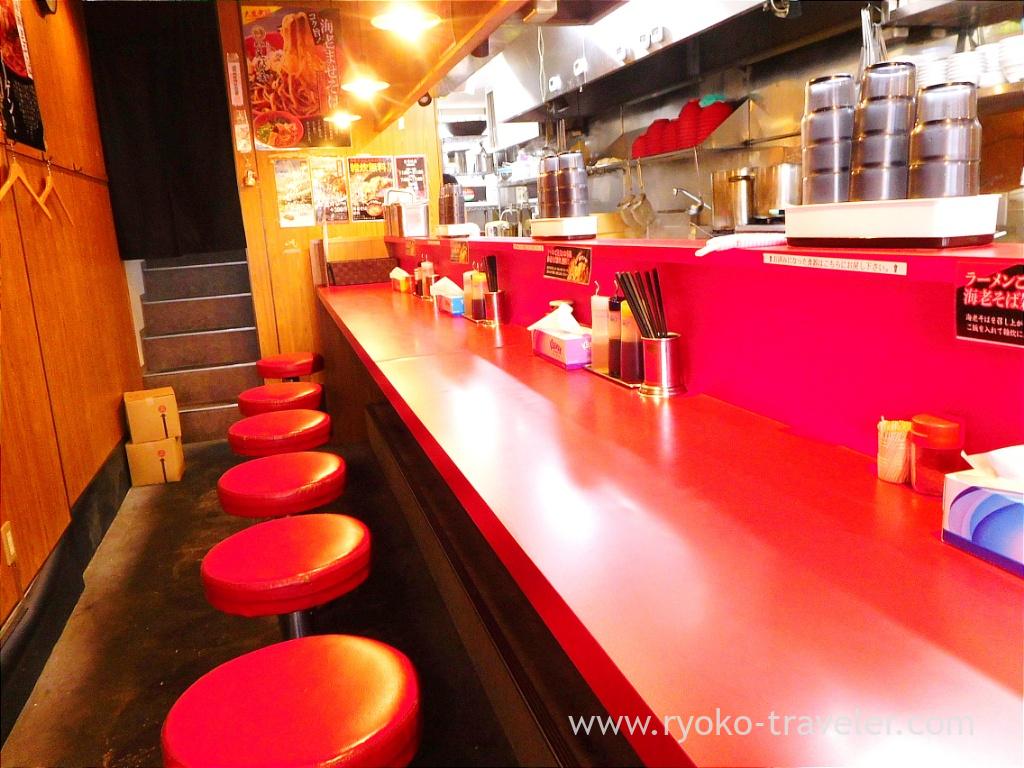 I intended to eat normal ebisoba, but I found they offered miso ebisoba with 200 yen discount because it was renewal.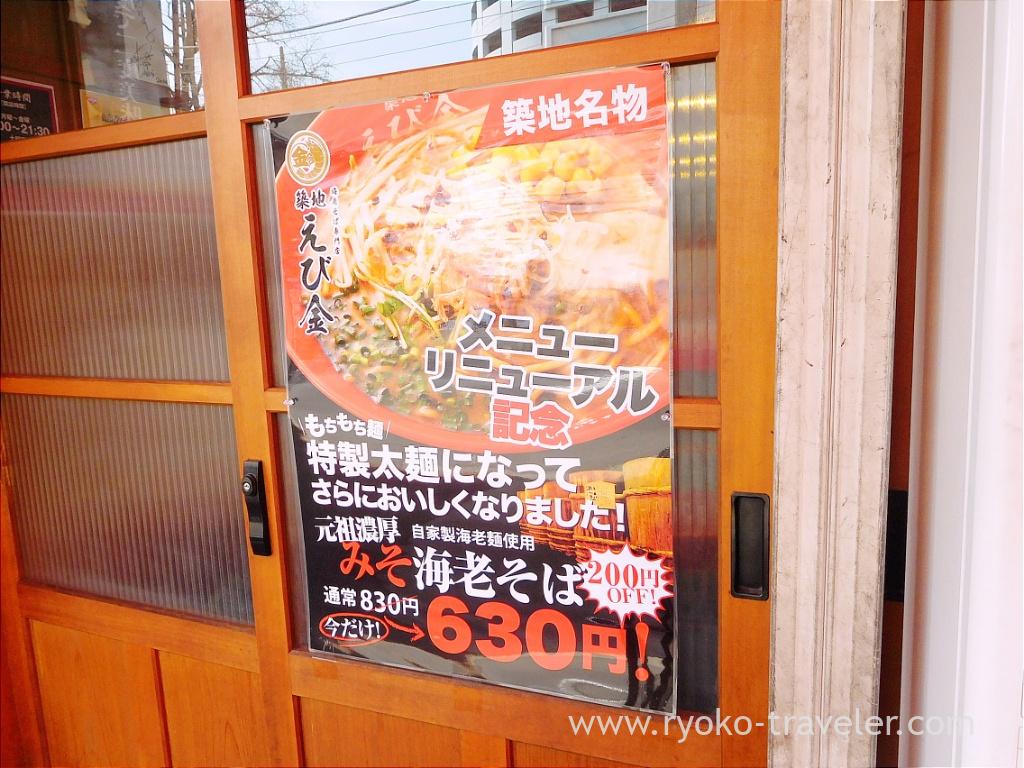 This is miso ebisoba. Its looking is normal miso ramen. Corn, soy bean sprouts, sprouts, dried shrimp, onion, grilled onion and roast chicken.
The noodles were thick. It had springy texture. This noodles have shrimp powders. I didn't feel the flavor of shrimp this time, too. I thought it's because the tastes of miso and salt was strong. The flavor of shrimp was slight.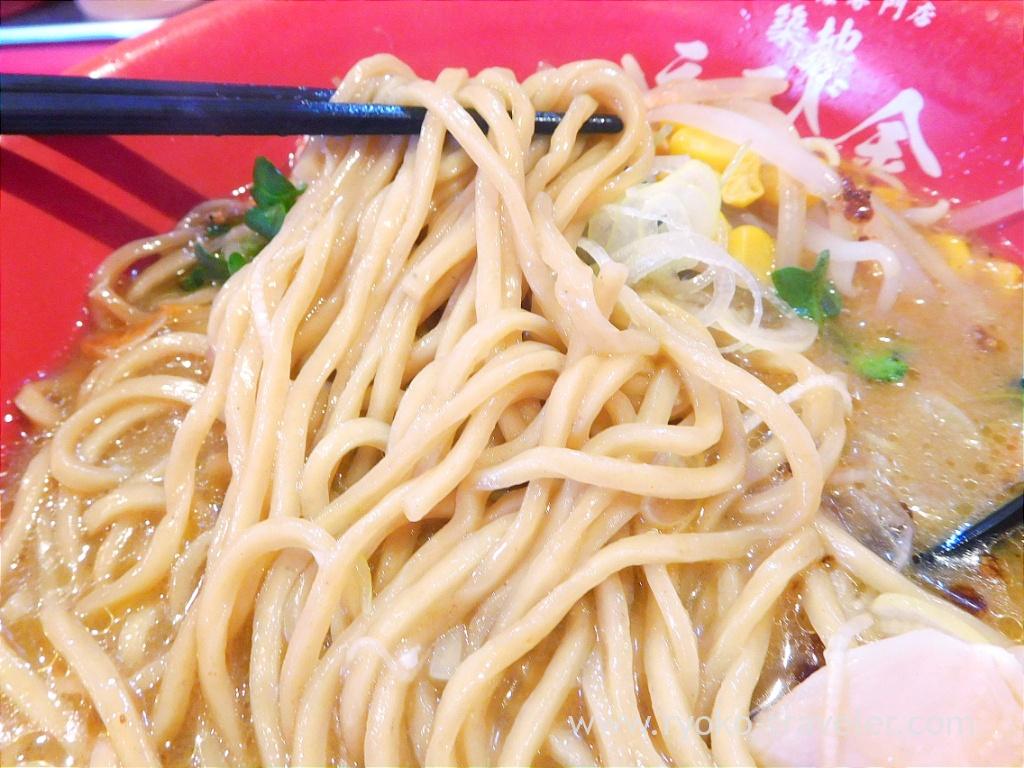 I thought I should eat normal ebisoba at there. So, I visited there again in a few days. I ordered it with ajitama, too. But half of ajitama is served on the normal ebisoba :p. I was surprised at the soup ! It had abundant flavor of shrimps ! It was improved !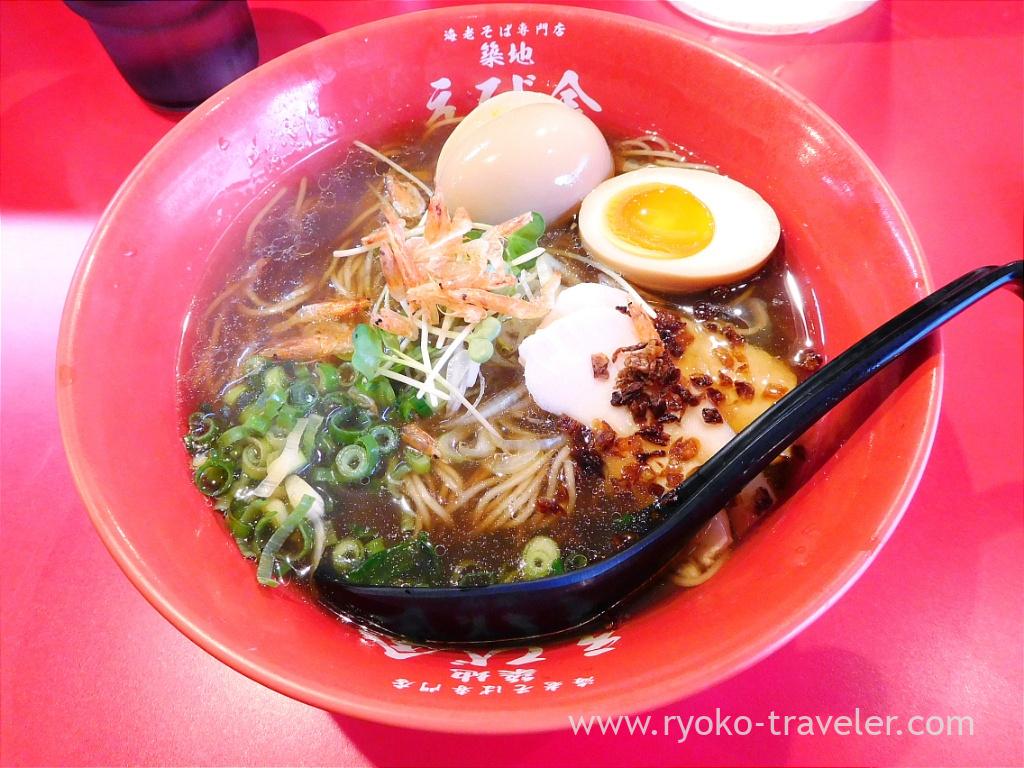 I agree this soup have the extracts of 50 shrimps ! This narrow noodles have shrimps powders, too. But I didn't feel the flavor at all, all the same. It's because the soup had strong flavor of shrimps ? But it's smooth and good.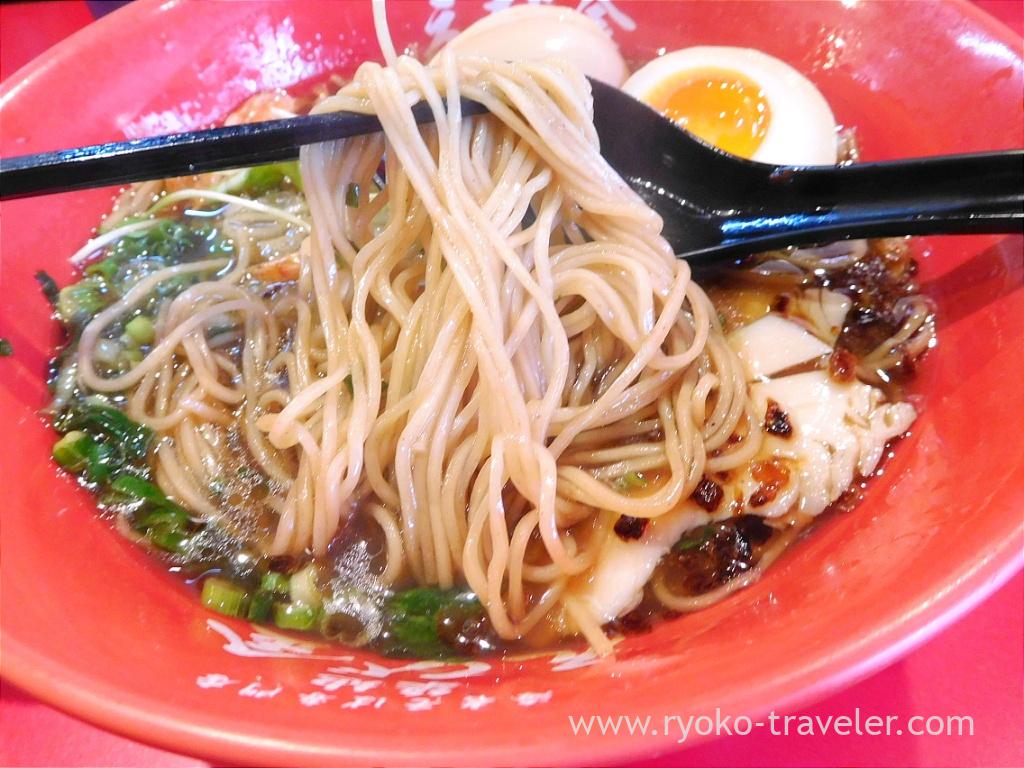 This is ebi mazesoba with onsen tamago. Mazesoba is noodles without soup. Without onsen tamago is -100 yen.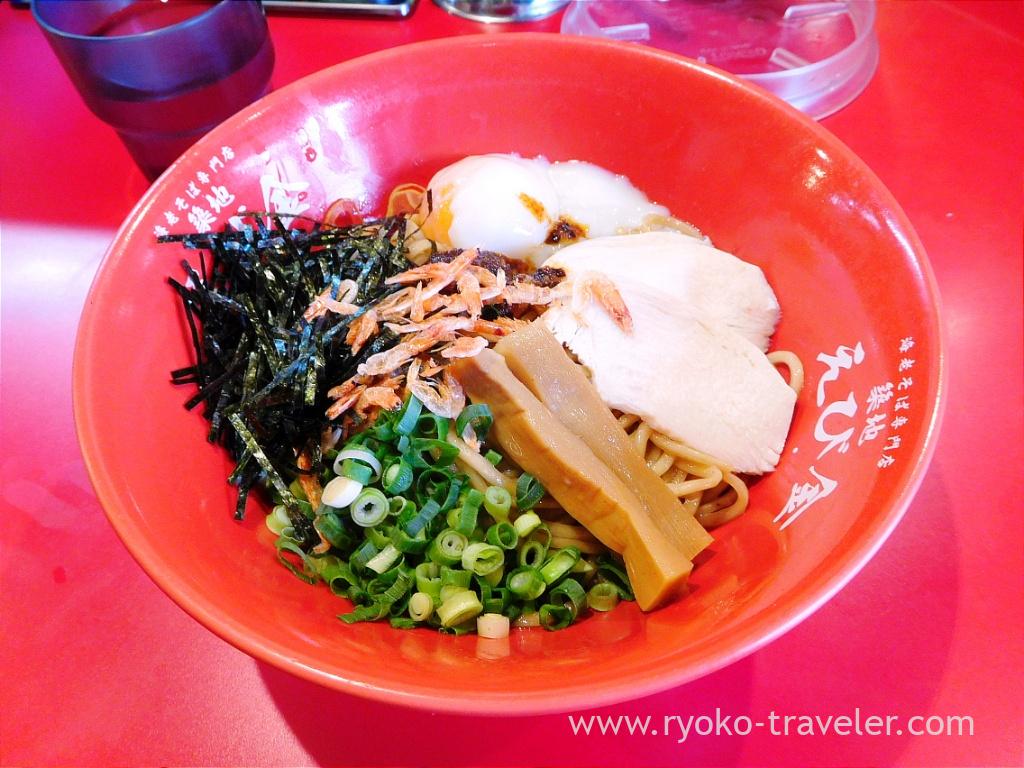 The noodles were thick. It had thick sauce at the bottom. So, I mixed well and ate. The sauce was strong. It's good. But I didn't feel the flavor of shrimps at all because of strong sauce. Well, I'm sure that ebisoba is the best one if I want to feel shrimps.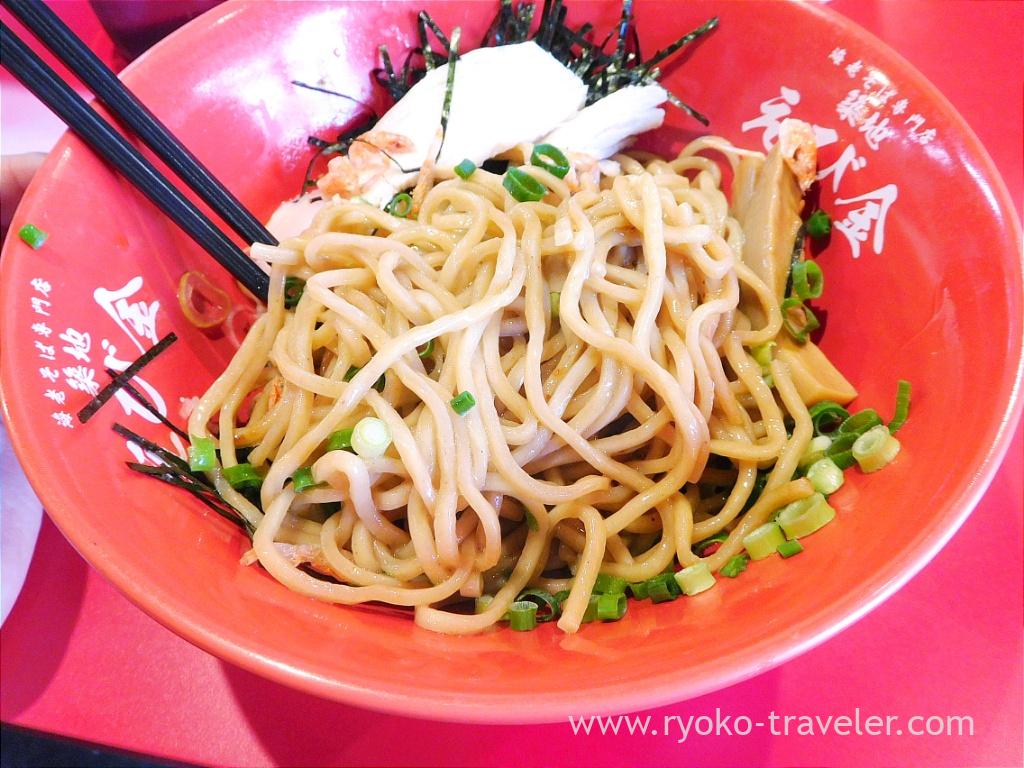 If you have enough space in your stomach and you leave 1/3 of soup, they make porridge.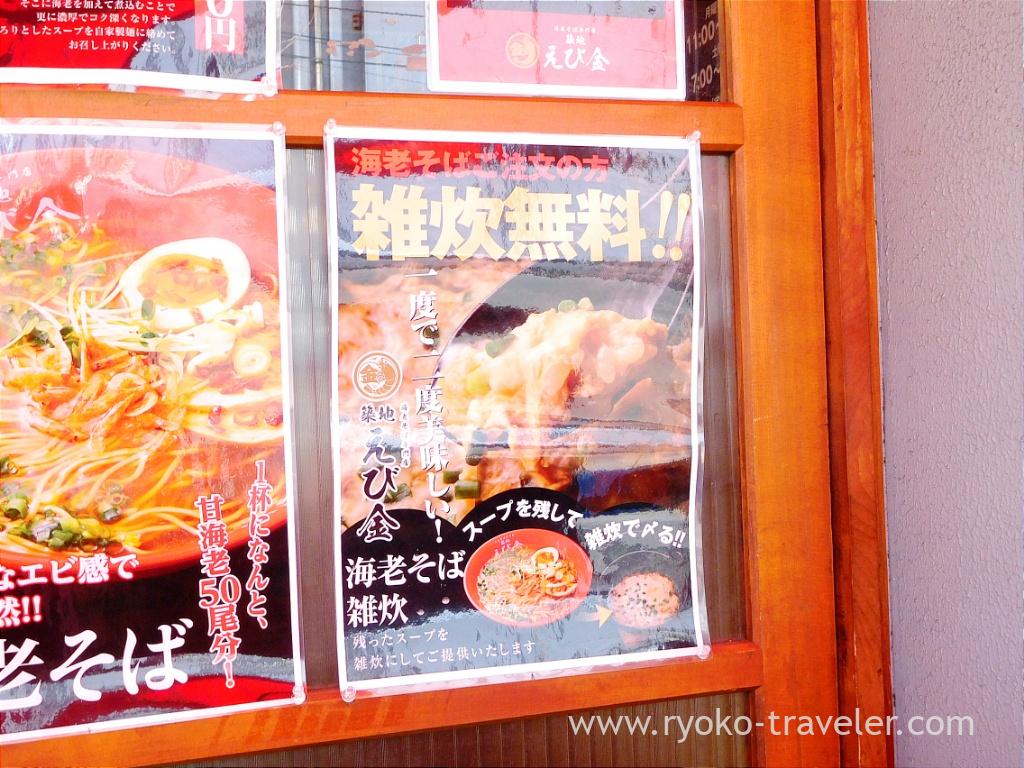 There's a button for porridge at the vending machine with free of charge, you don't have to get it. You have only to say "porridge please" and give the bowl to them.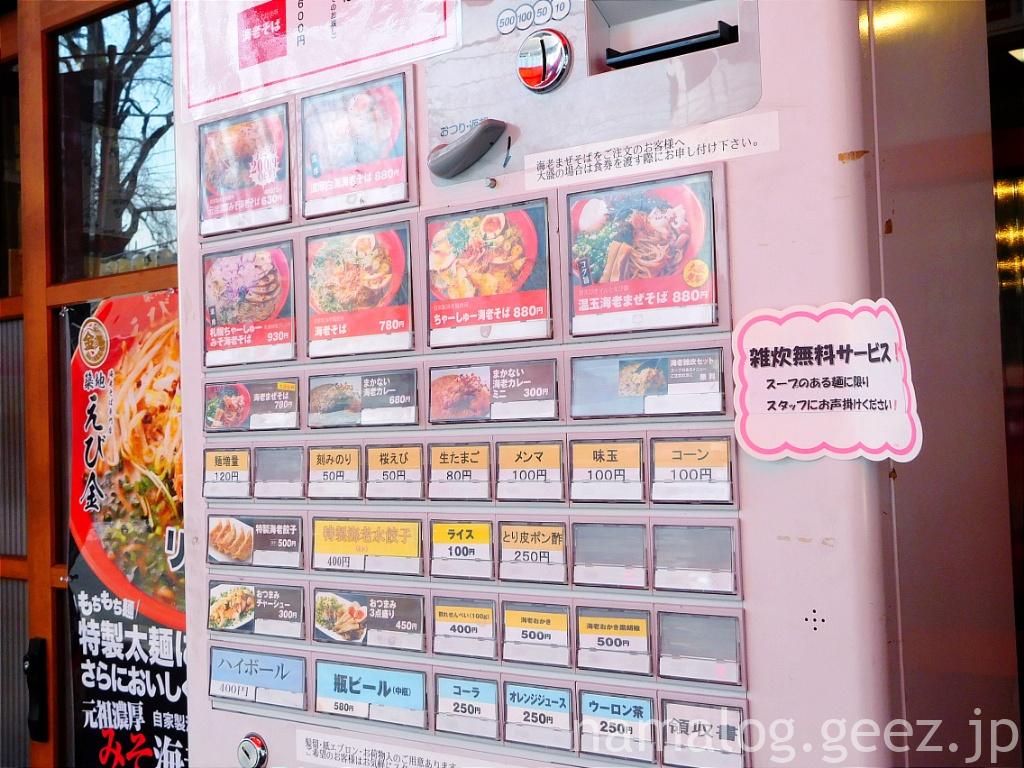 About

Name Ebikin (えび金)
Open Day through night
Reservation Unavailable
Credit card Unavailable

Google Map