I visited Canton cuisine Keiraku (純広東料理 慶楽) in Yurakucho that is so popular as fried rice in soup.There are always much people in the restaurant throughout day and night.But especially that day there were much people waiting in front of the building in line because they will close in 2018.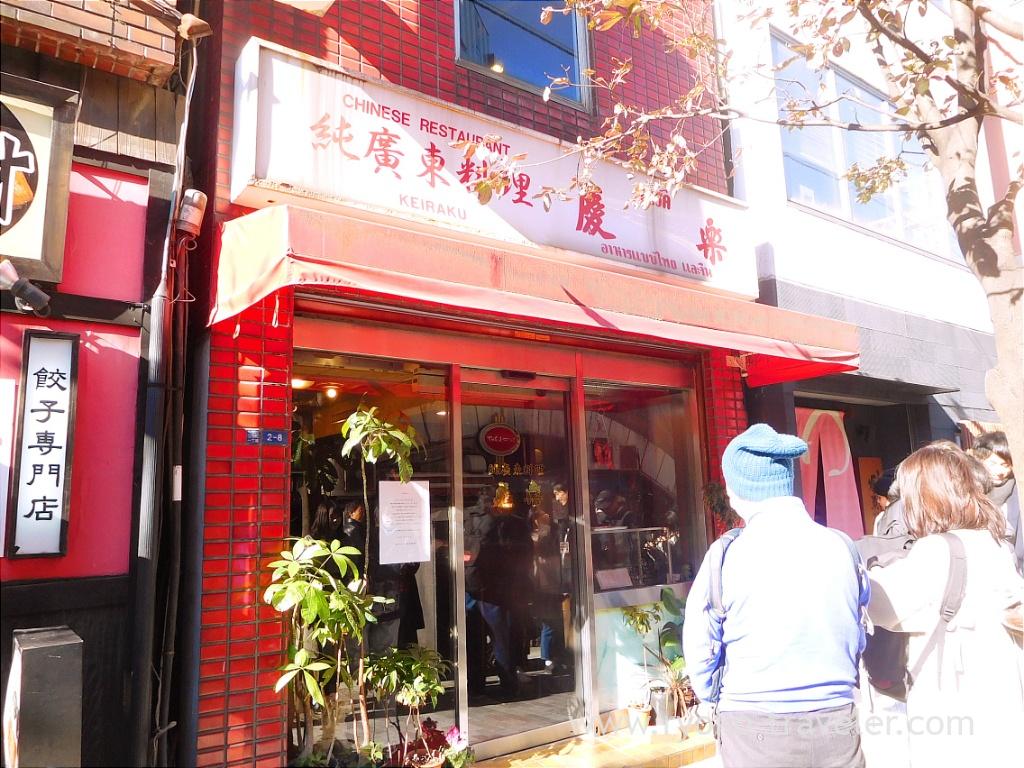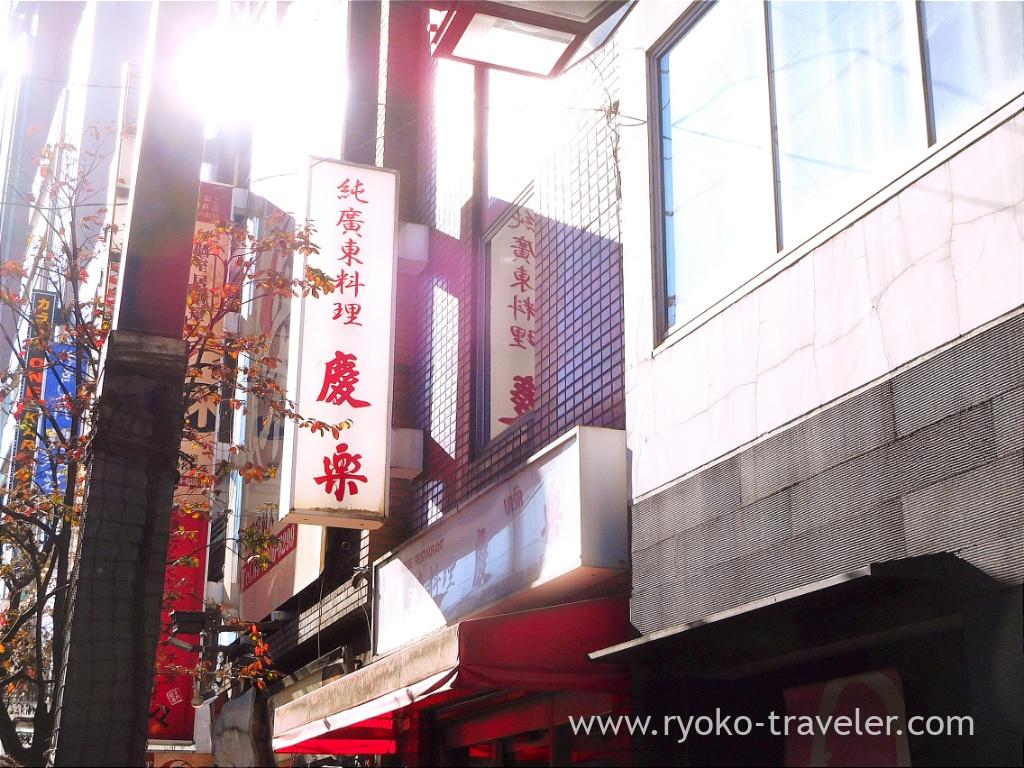 They have started their business in 1950. They are loved by many people for years. But they have to quit their business for a while because of building's deterioration. And they think it's difficult for them to restart their business again because of changing trends of the business.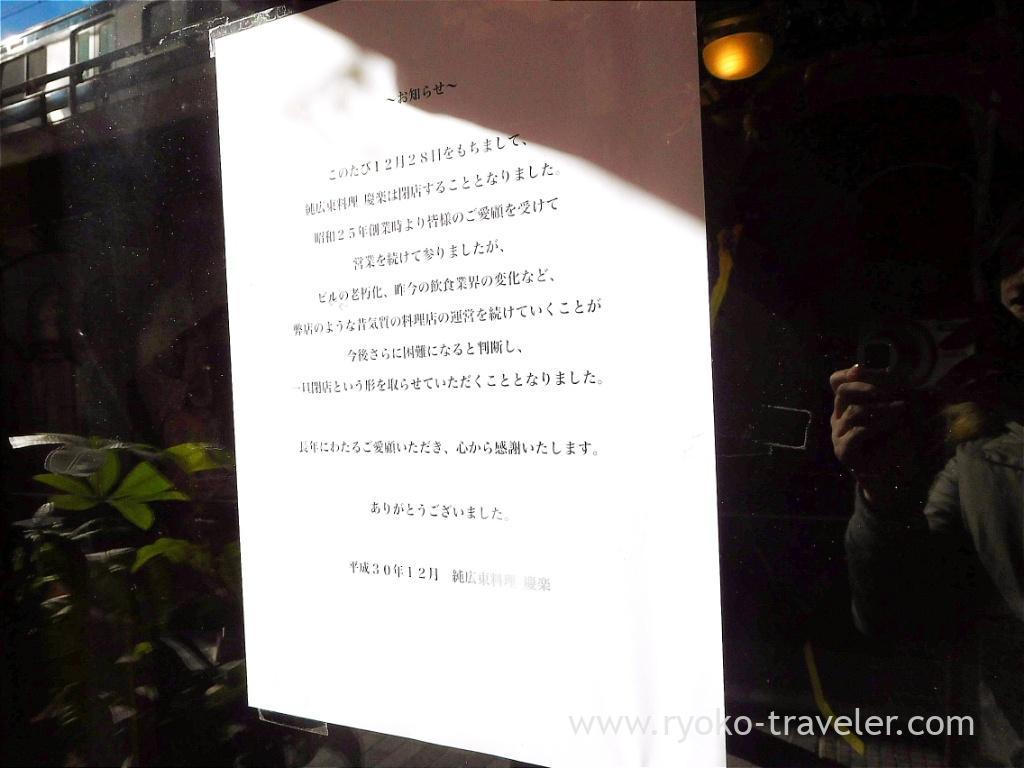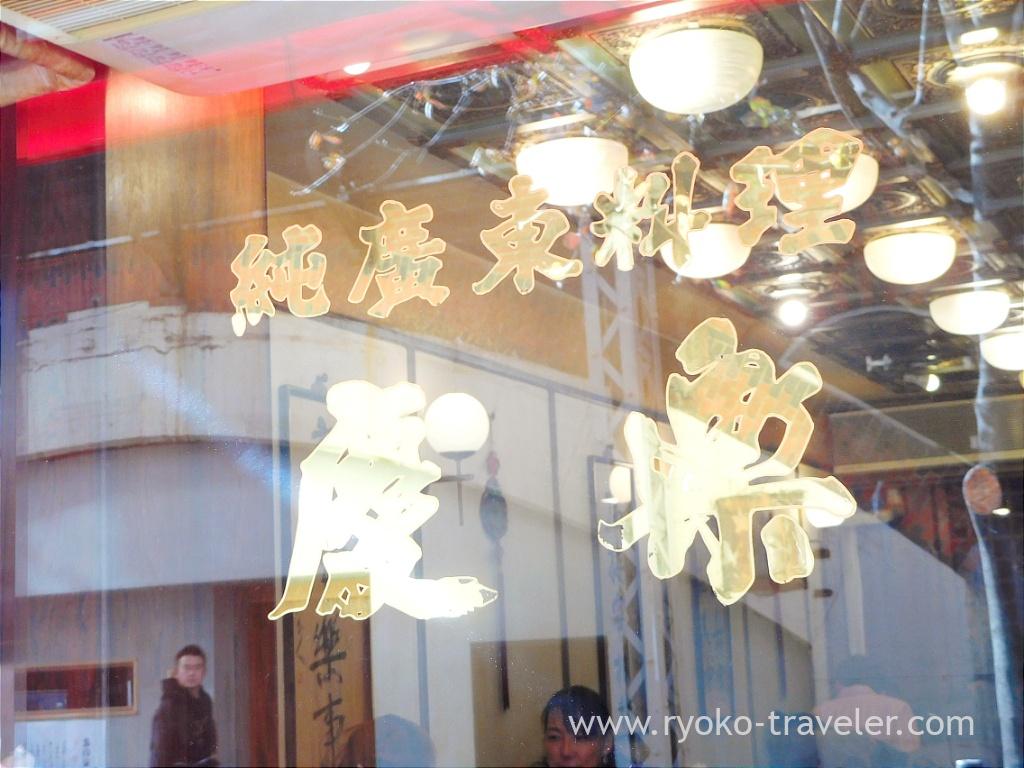 Some of Historical novelists loved this restaurants.
We can feel the history from its Antique interior.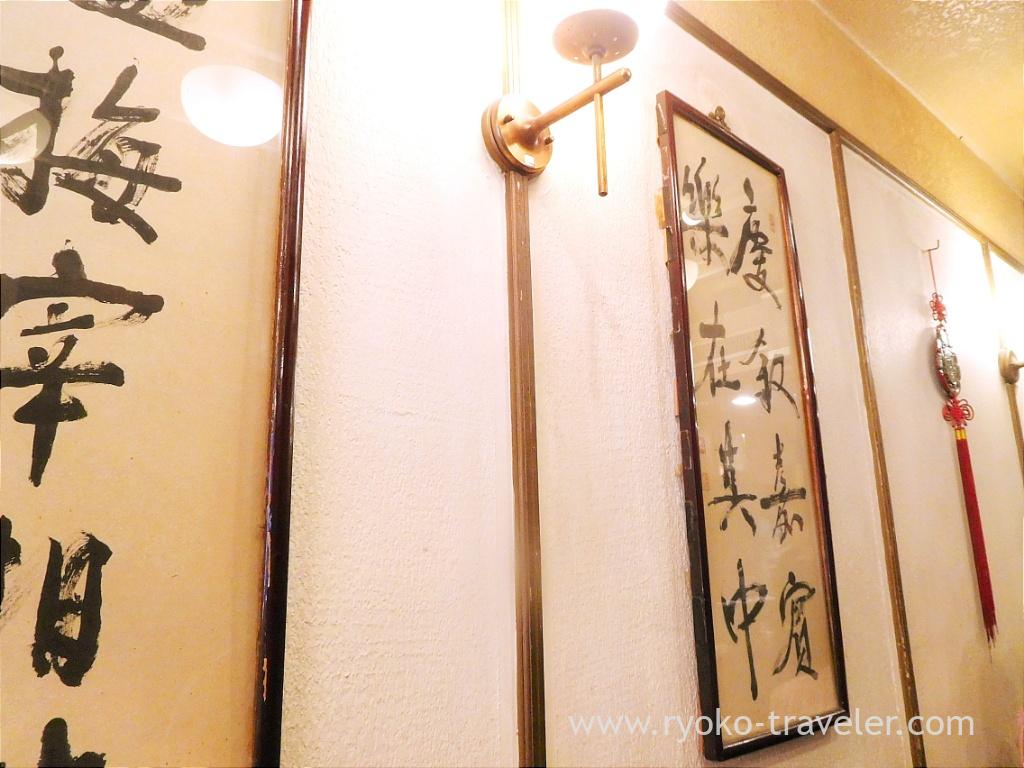 We used on the ground floor. There're over 100 seats. 2nd and 3rd floor is for reservation (course) mainly.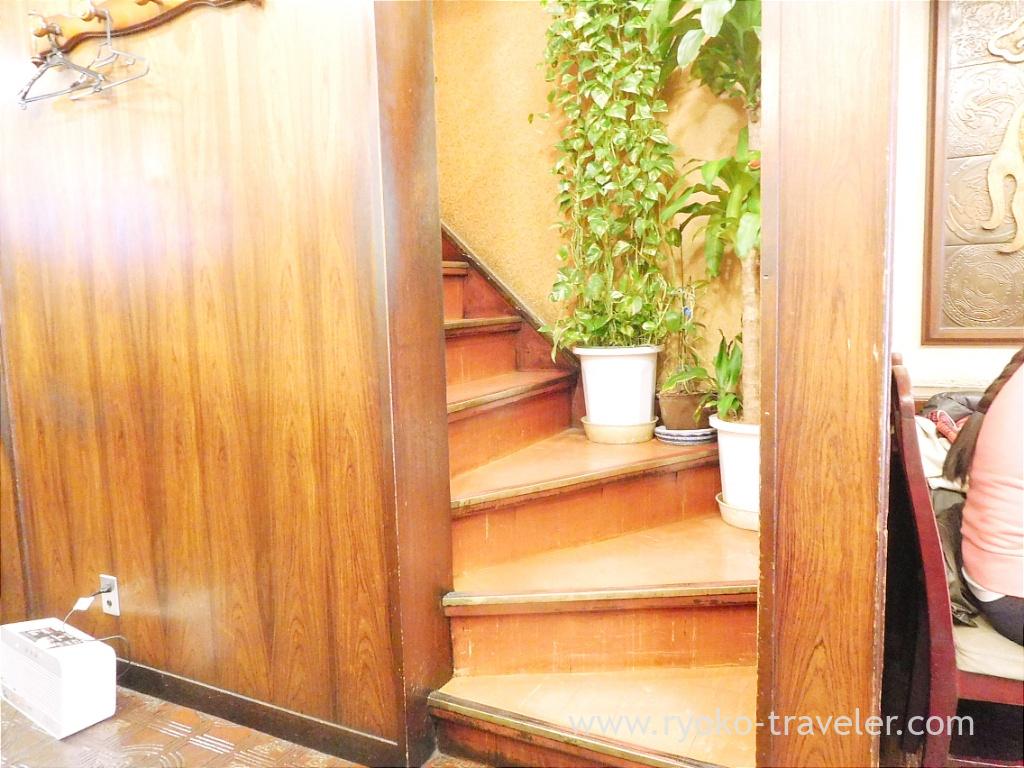 Their opening time is 11:30 a.m. But maybe because they will close in this month, when we got to there past 11 a.m., they were already open and many people were waiting in line. So, we had to wait for 40 minutes or so.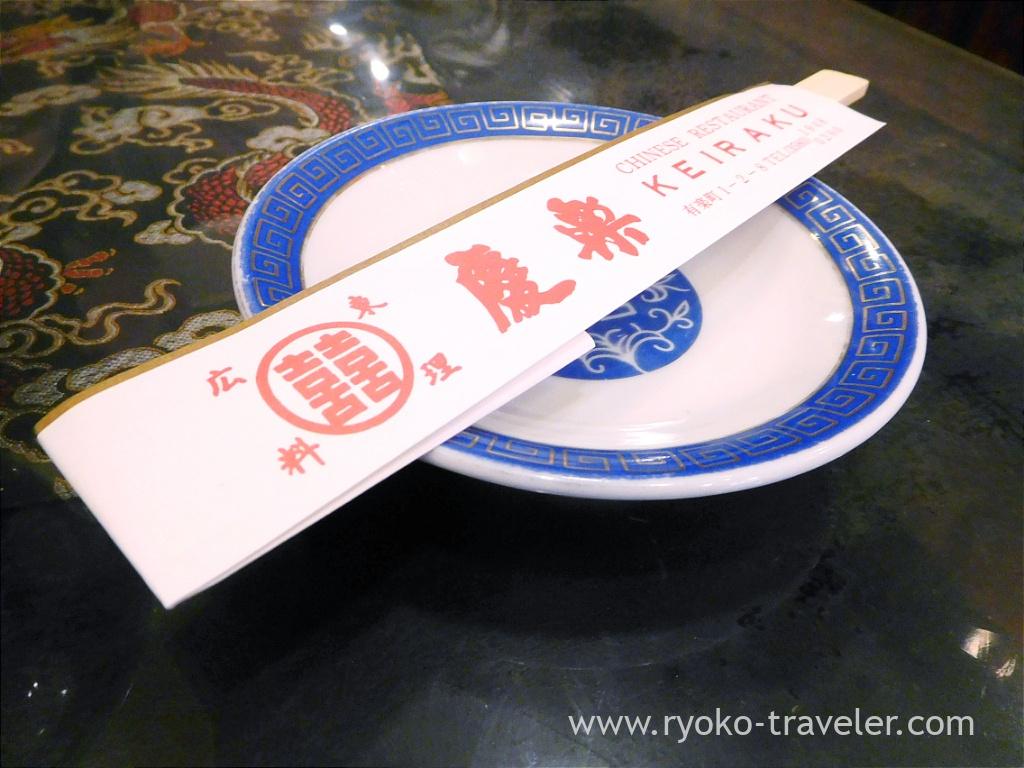 We were two and tried to share two main dishes. But we also wanted to have something. So, we ordered roast pork, too.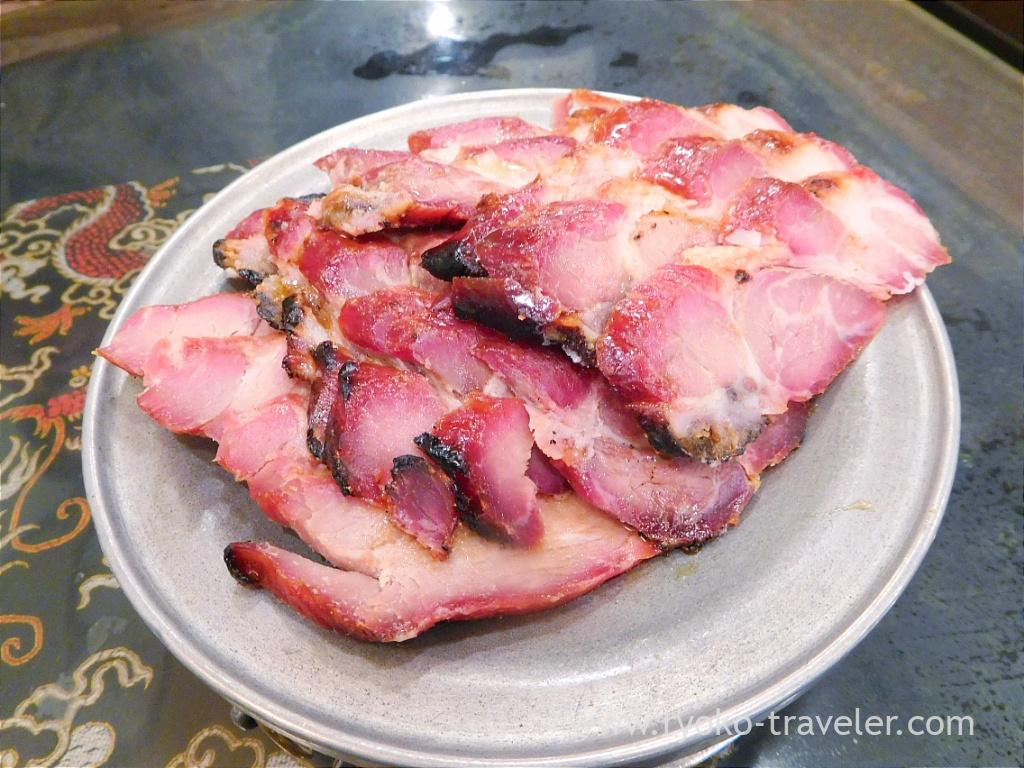 There's whole roast pork hanging out of the door, so I felt like eating roast pork 🙂 It smelled star annis and was sweet. Its tastes was like something that I ate in Hong Kong. It was delicious. I heard ramen with roast pork have same roast pork.
Speaking of Keiraku, fried rice in soup is popular. Of course, we ordered it. Contrary to roast pork, its tastes was mild having chicken broth.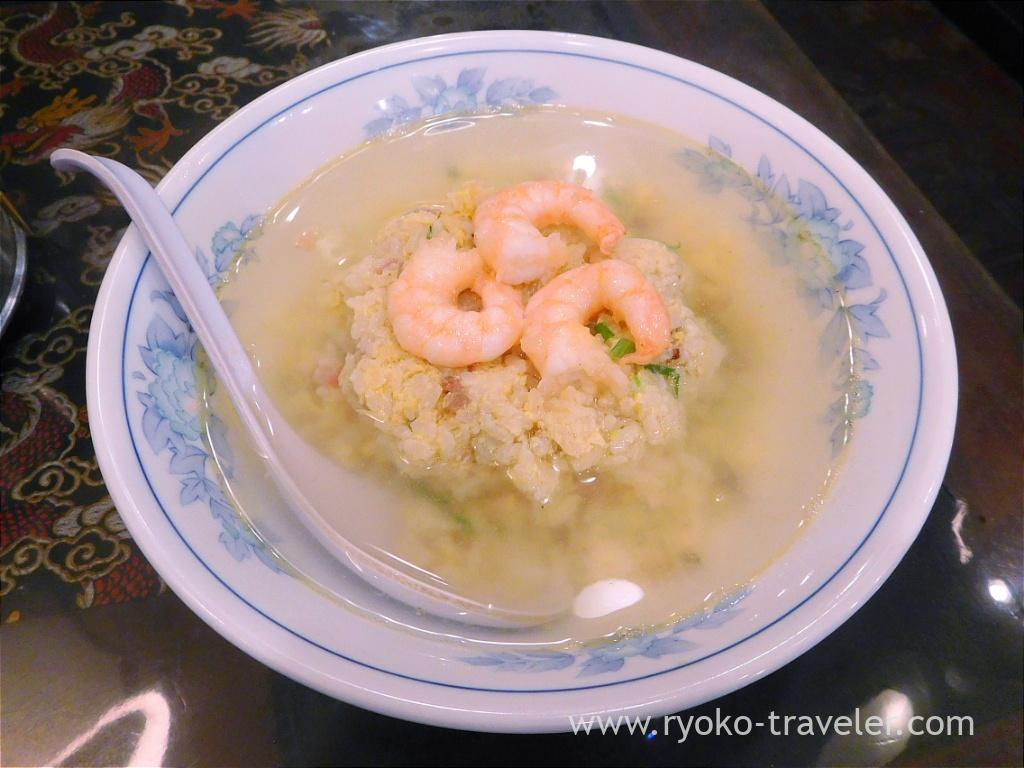 Yes,we have roast pork. So, I put one slice of it on the fried rice.
Gorgeous and delicious.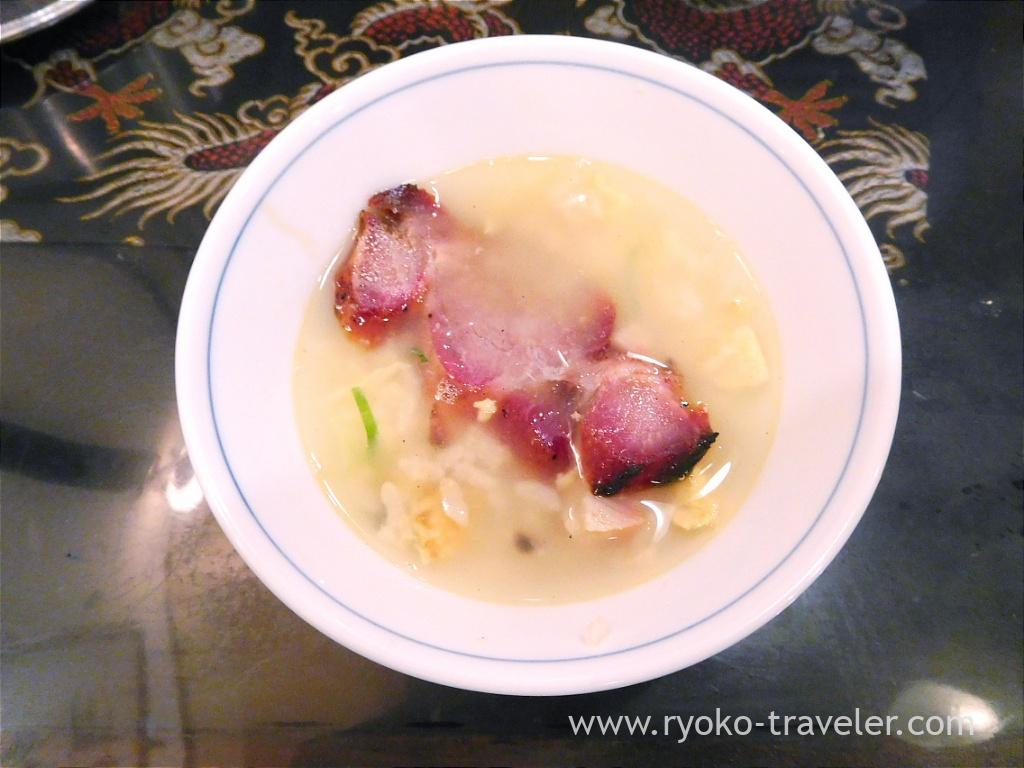 But I think this fried rice is enough good without anything. Without soup.
I remember my friend who work in Yurakucho love their fried noodes and she always eat fried noodles when she visit there. So, I ordered fried noodles with shrimps, too.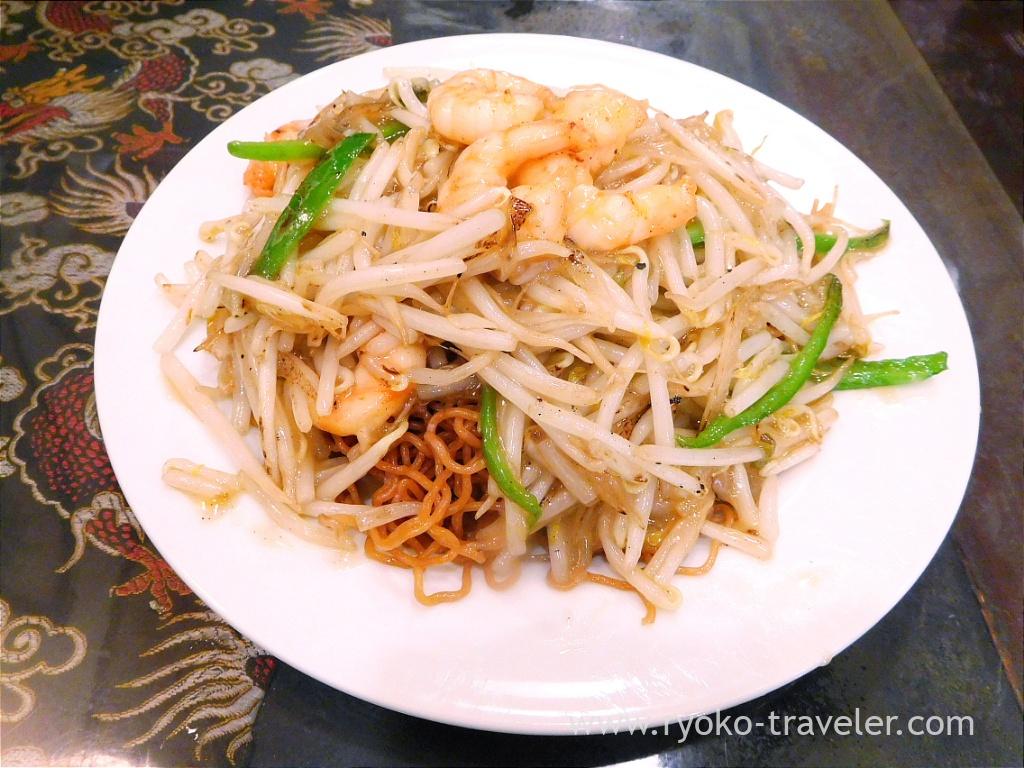 It have about six shrimps. Basically the ingredient is soybean sprouts. It was mild, too.
I ate it with carefully. Or so much soy bean sprouts left. There were so many soybean sprouts. As much as noodles ? Or more ?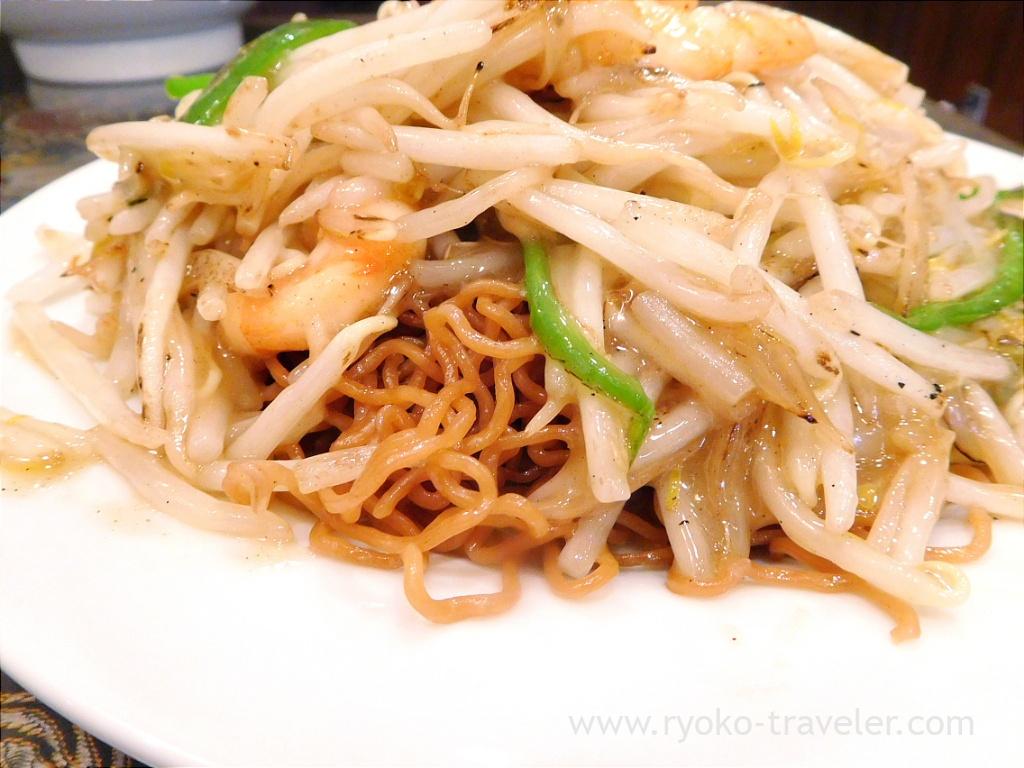 Everything was good. So, I agreed with my friend who visit there so frequently.
About

Name Keiraku (純広東料理 慶楽)
Open Lunch, Dinner
Reservation Available for course only
Credit card Available over 5000 yen

Google Map