New ramen shop has started their business in front of Motoyawata station before I knew. Its appearance is loud. There're already some good ramen shops around Motoyawata station like Ramen Kiota. This ramen chain shop that is classified "Yokohama Iekei" extended to such an area. The shop's name is Bukotsuya (武骨家).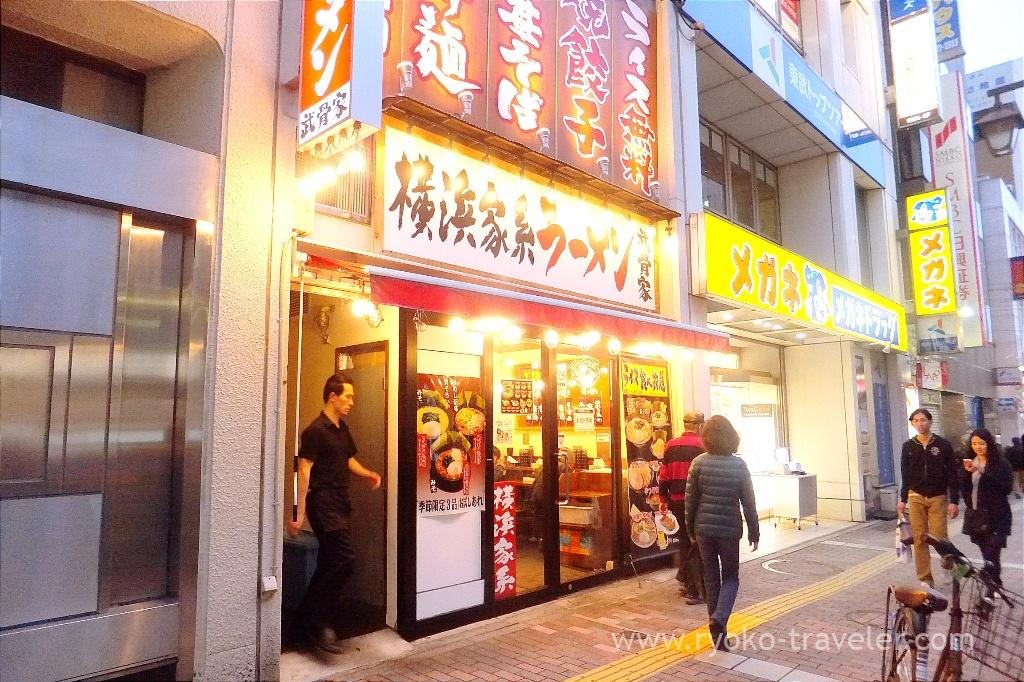 There's a ticket vending machine in the shop. The shop is rather large. The staff said to me, "Please be seated where you like". There's counter seats and many tables.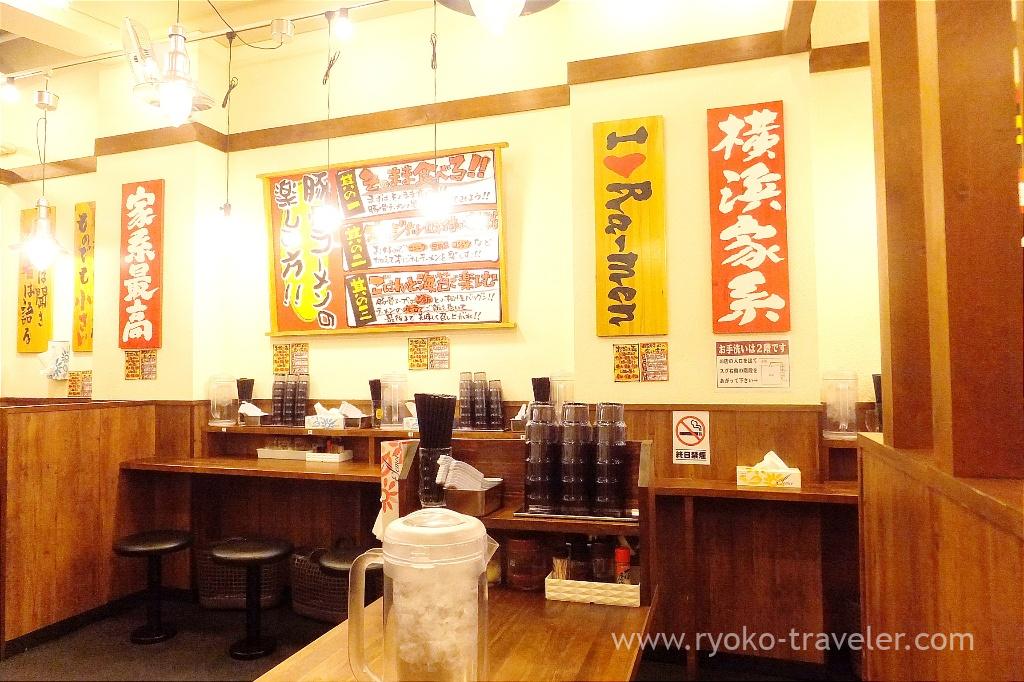 I chose Habanero chili tonkotsu ramen.When I saw it at first, I thought it shouldn't be very spicy from its looking and smell ! There's dried seaweed, soybean sprout, roast pork, onion annd  so on.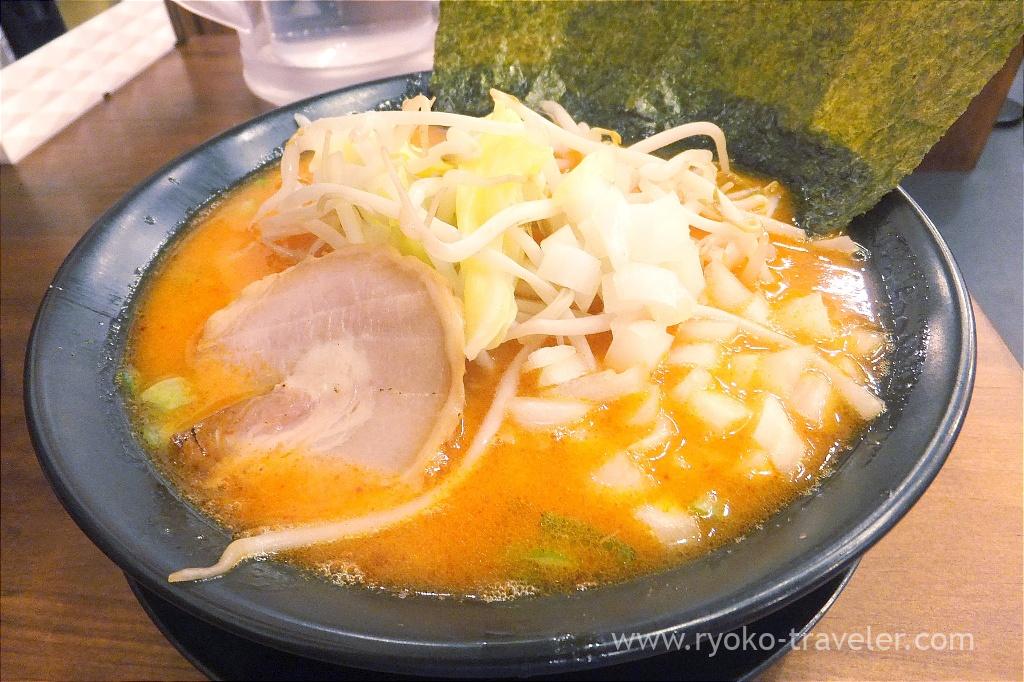 It turned out to be right. It wasn't spicy at all ! Umm. Why do they call it "Habanero ramen !". And the flavor of tonkotsu (pork bones) was weak. Umm. The ramen was innocuous contrary to the appearance of the shop. I think people who love Yokohama Iekei ramen isn't satisfied with this ramen.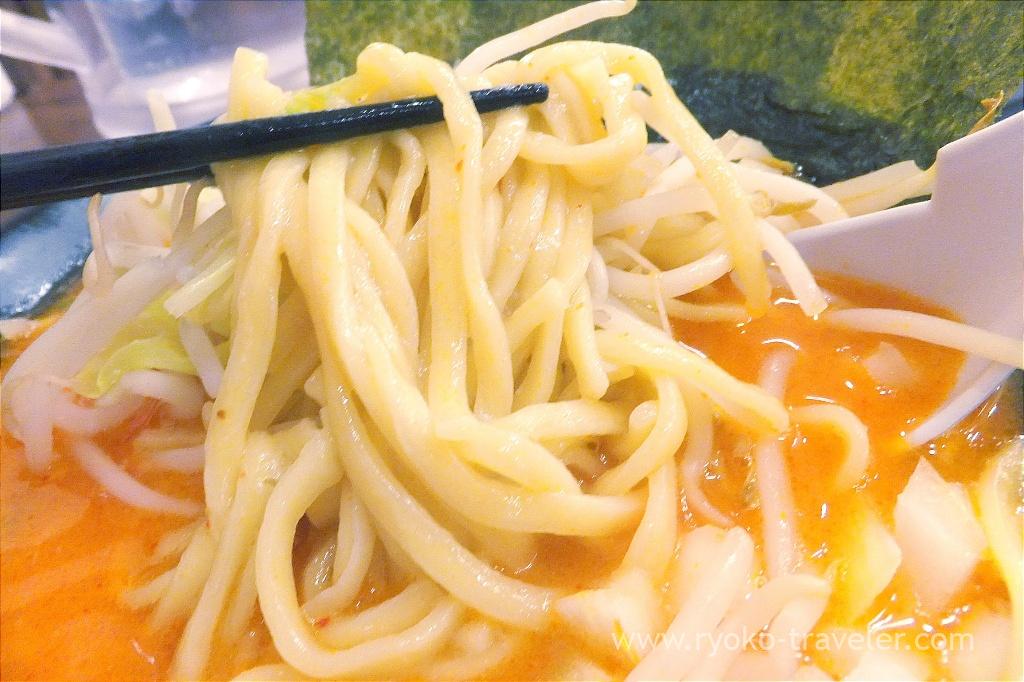 So I put much Chinese chili bean sauce into my bowl. By adding the sauce, the ramen became spicy. But… Habanero… I wanted to eat extra spicy Habanero ramen..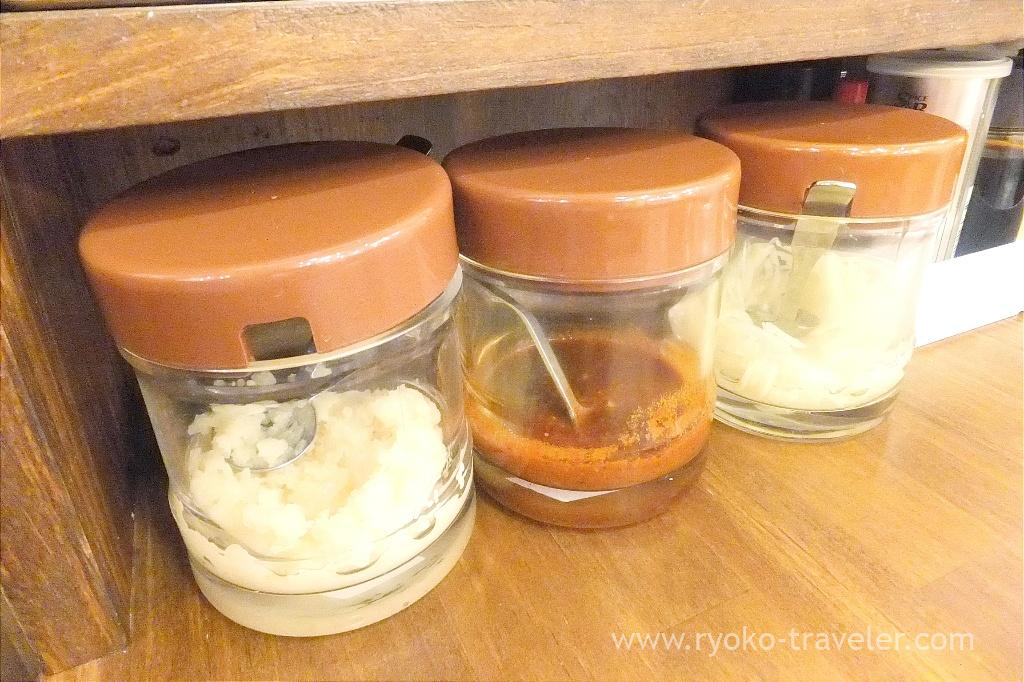 By the way, we can eat rice by free of charge until 5 p.m. as much as we want. There's no bad smell of tonkotsu soup, and it's easy for people who don't like tonkotsu ramen. So, I recommend it to you if you are beginner of tonkotsu ramen. Of course, ordinary tonkotsu ramen !
About

Name Bukotsuya Motoyawata branch (武骨家 本八幡店)
Open Day through before morning
Reservation Unavailable
Credit card Unavailable

Google Map