I think JR Sendai station is great. JR Sendai station have all local foods of Sendai ! Zunda, seafood, beef tongue… We don't need to get out of the station to enjoy Sendai's 'yummy' :p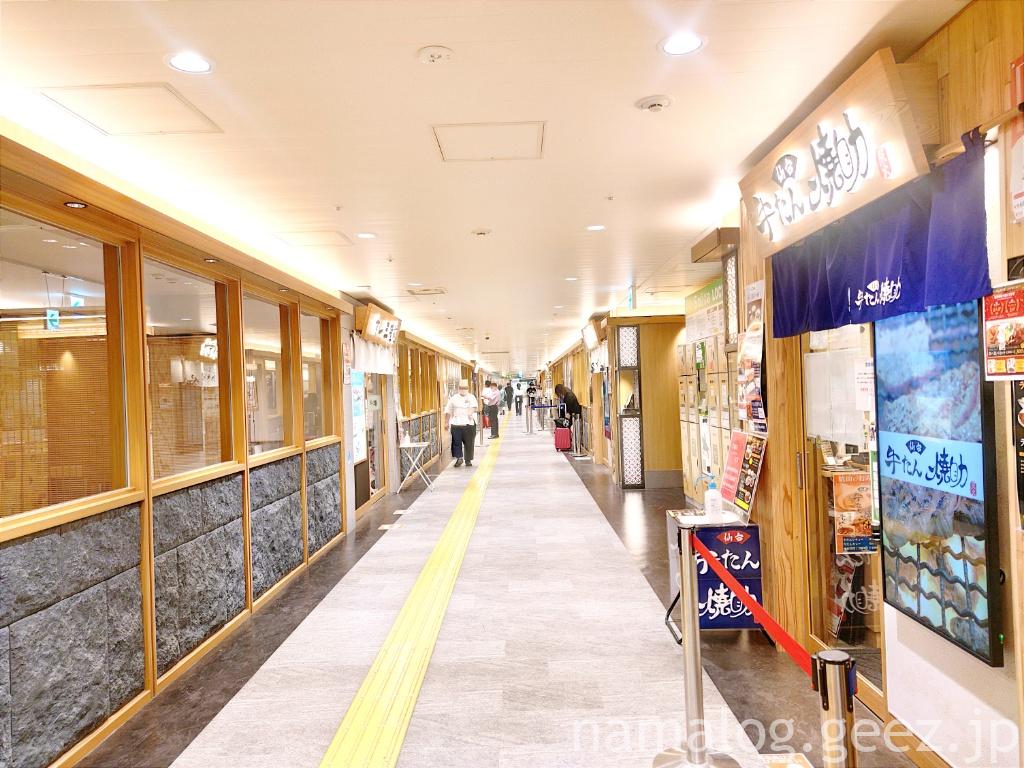 I visited Tanya Zenjiro (たんや善治郎) to have breakfast. Zenjiro have many branches in Sendai, and only this station branch is open 10 a.m. and we can have late breakfast (brunch ?) . They are located on the 3F of JR Sendai station, outside of the ticket gate.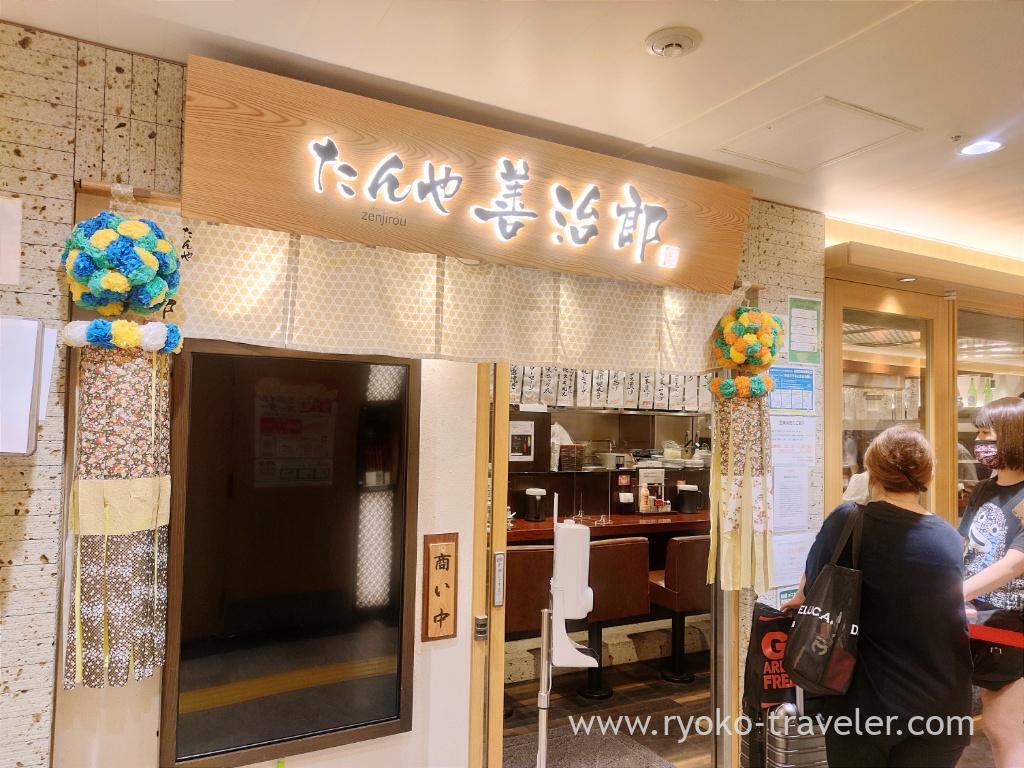 Counter seats surrounds kitchen and there are many tables at the back and besides.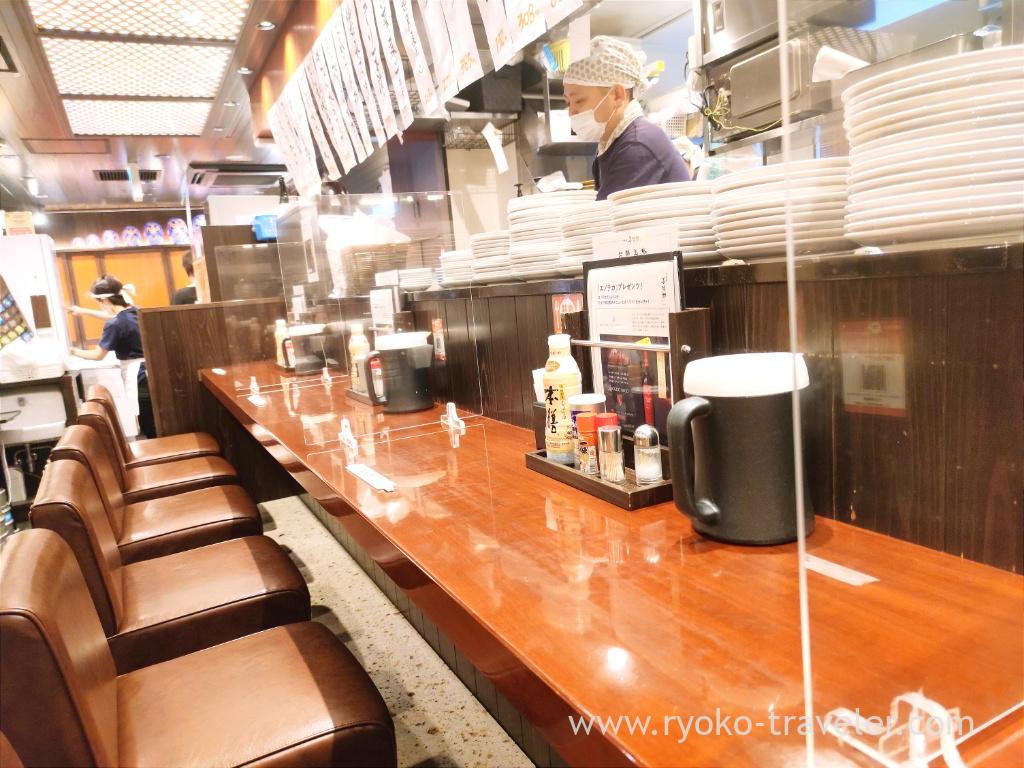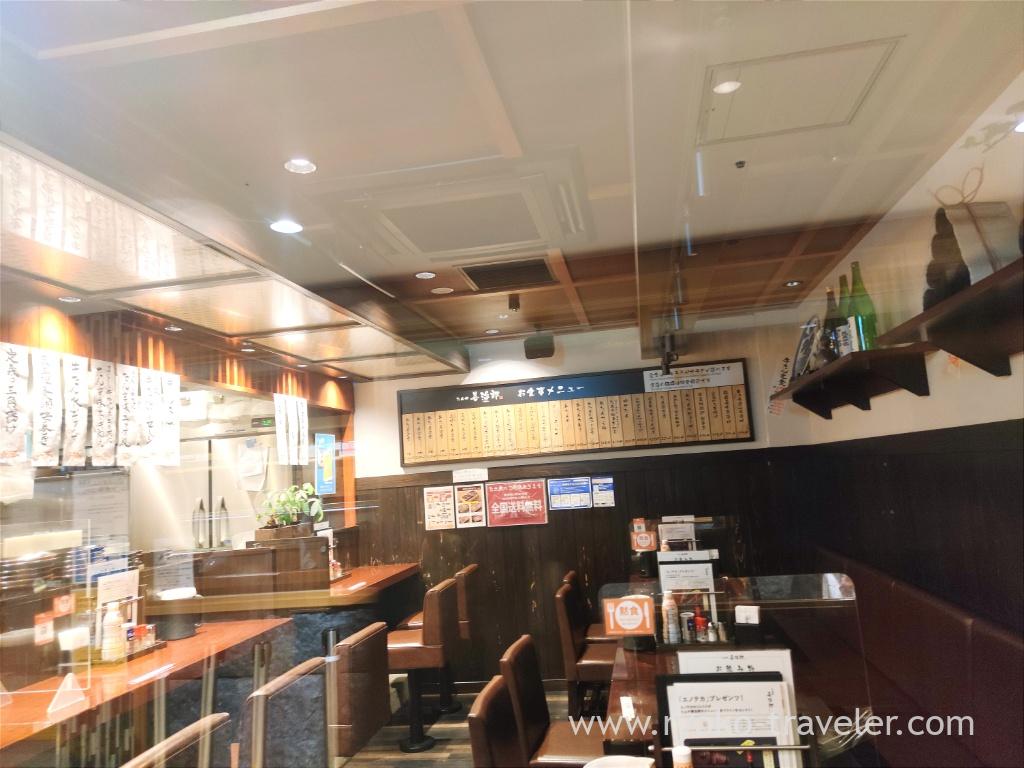 Staff keep grilling beef tongue while their business hour. We can see it at counter seats well.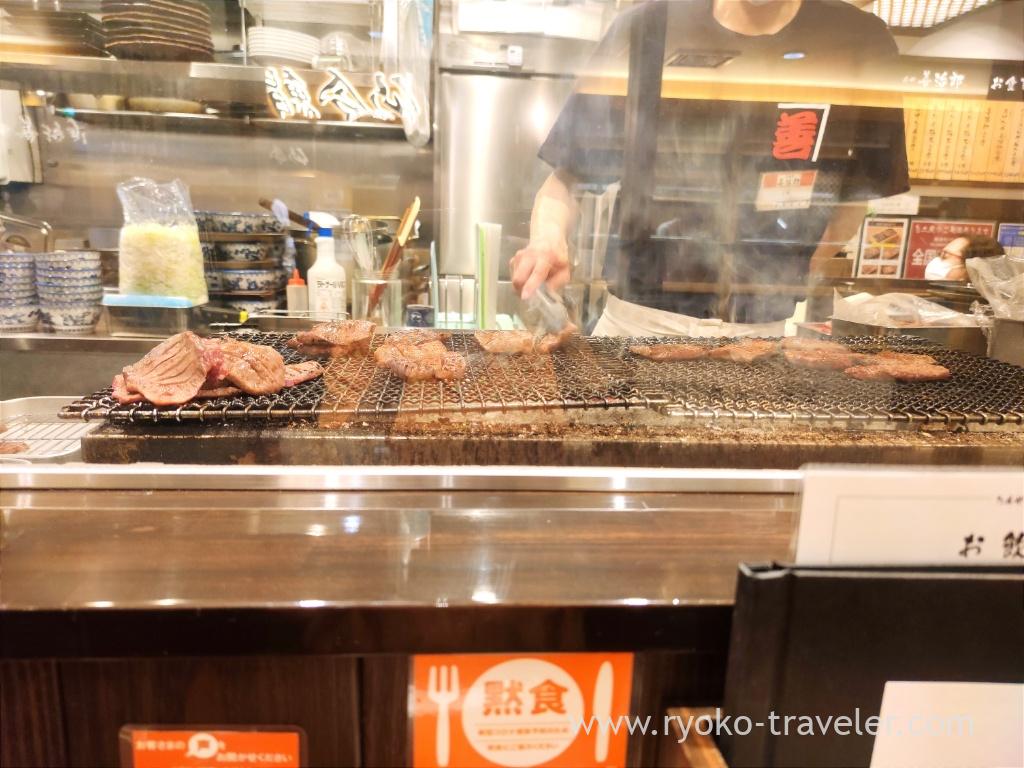 Menu of meals. Beef tongue set cost from 2100 yen. We can order beef tongue only. Second helping of rice is free of charge. They have English menus, too.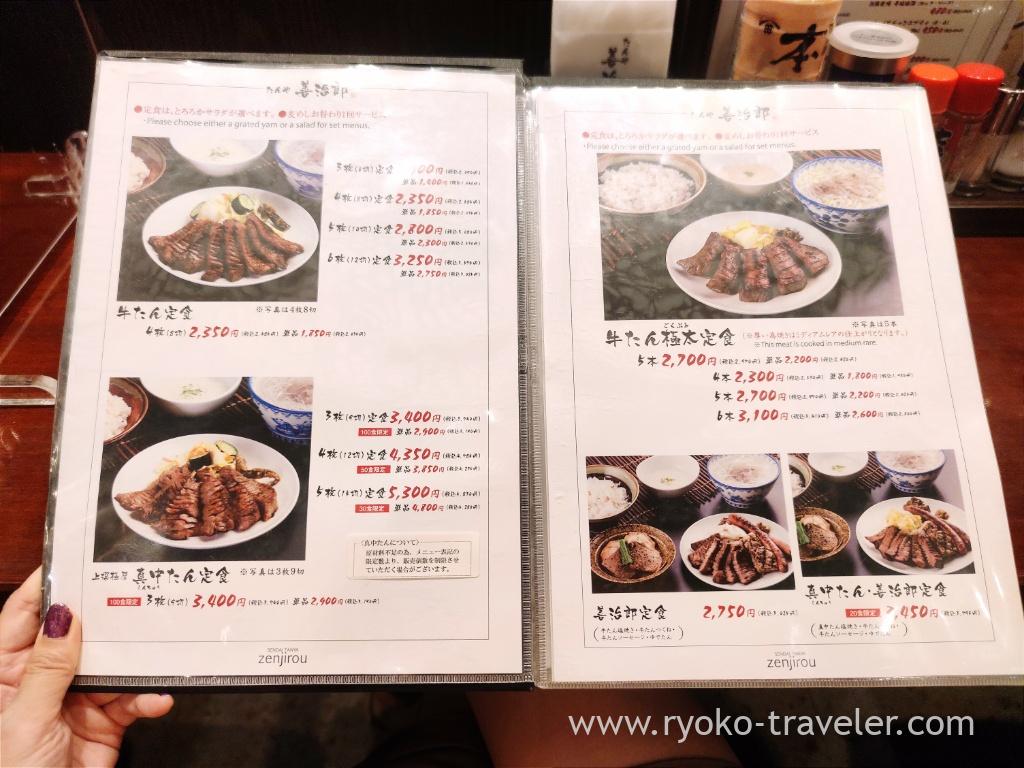 Drinks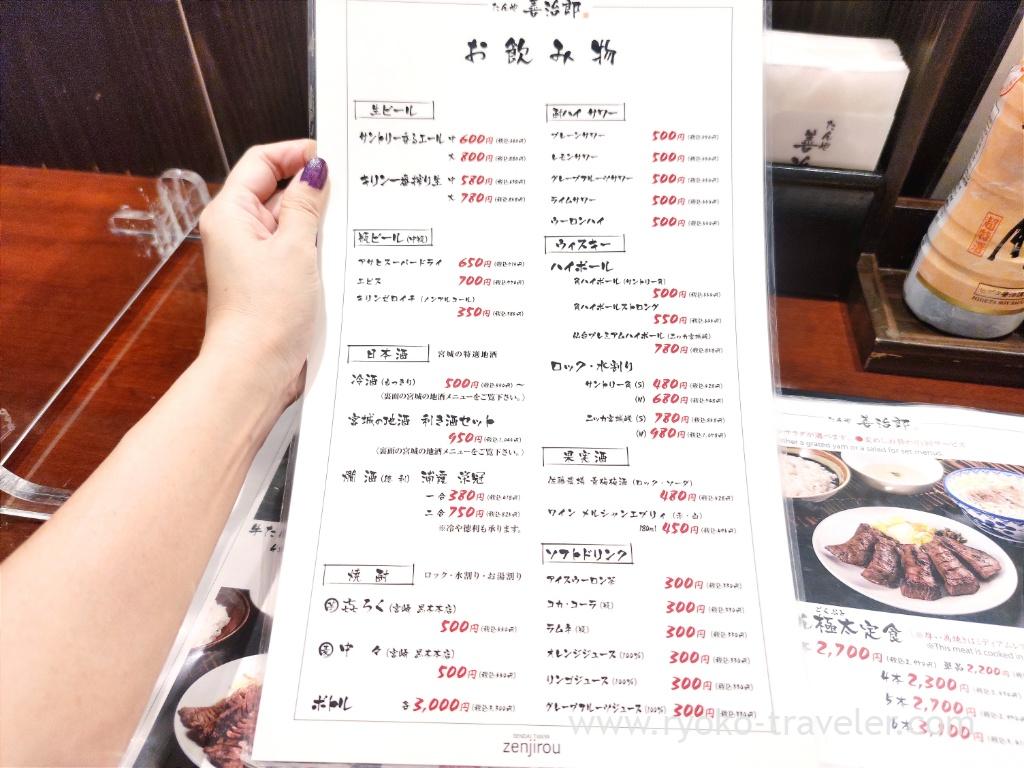 They have two draft beer. I chose middle of Kirin Ichiban Shibori. Small dish is served with alcoholic drinks. That day, it was boiled hijiki.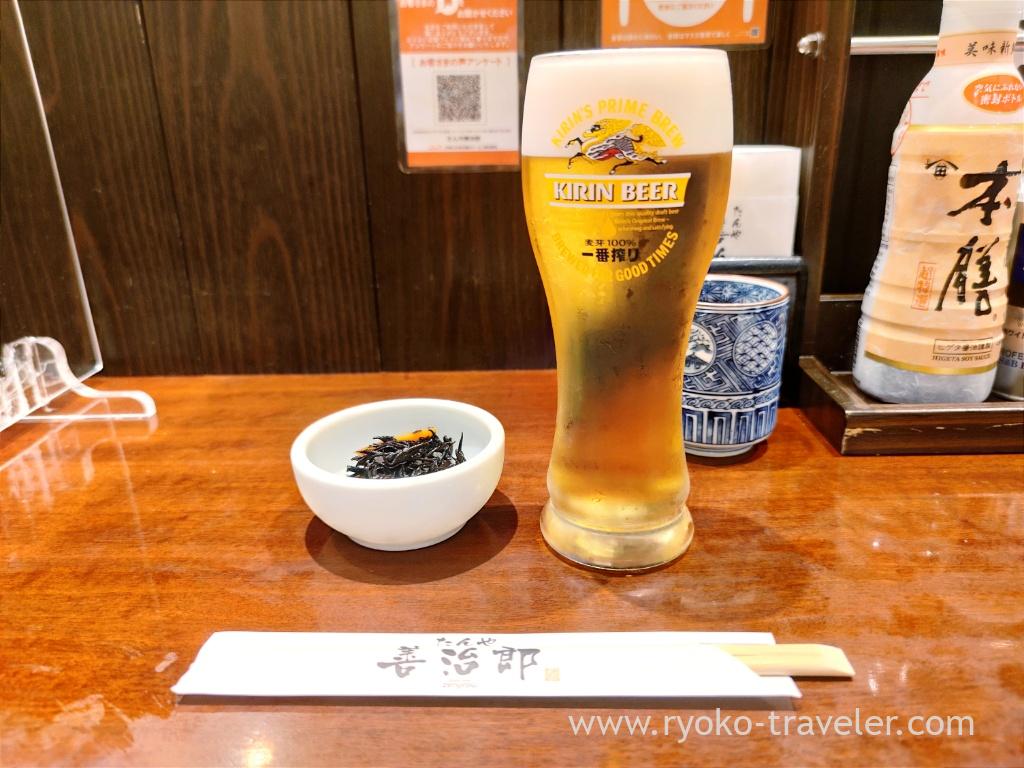 I thought 3 slices is not enough, so I ordered 4 slieces (8 cut) of beef tongue set. It have rice, beef tail soup, and grated yum (tororo) or salads. I chose yum.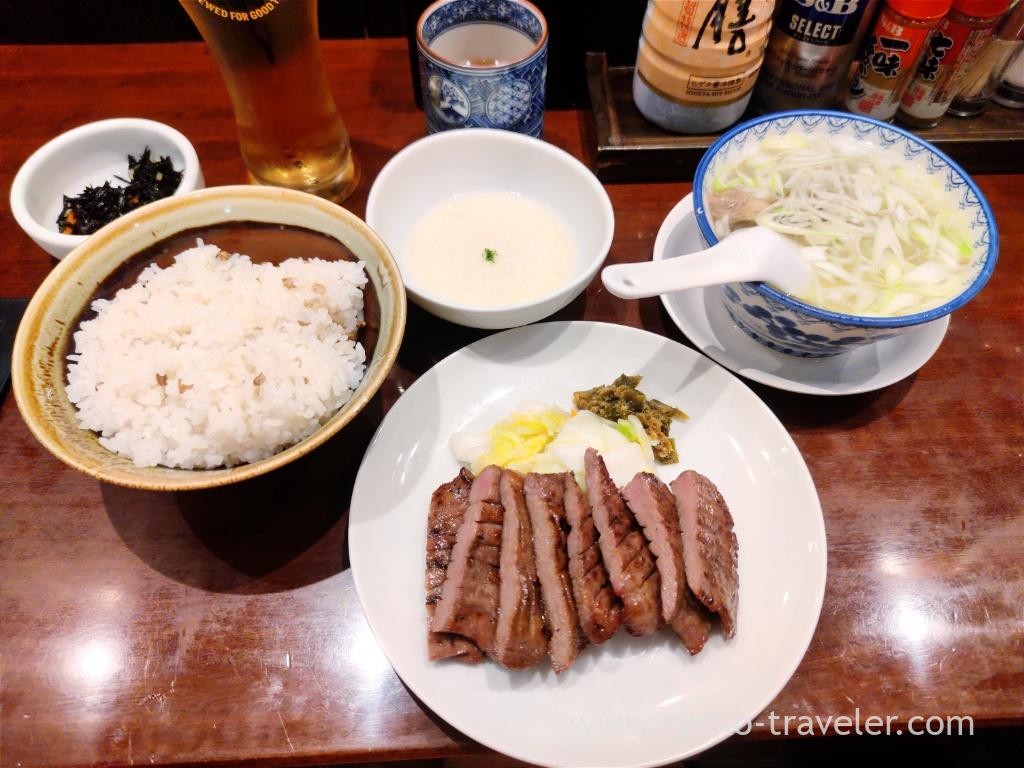 Those beef tongue was thick. So, I enjoyed a lot. I think 3 slices is enough. It can be cut with tooth. Juicy and delicious. Rice and beef tongue is good friends.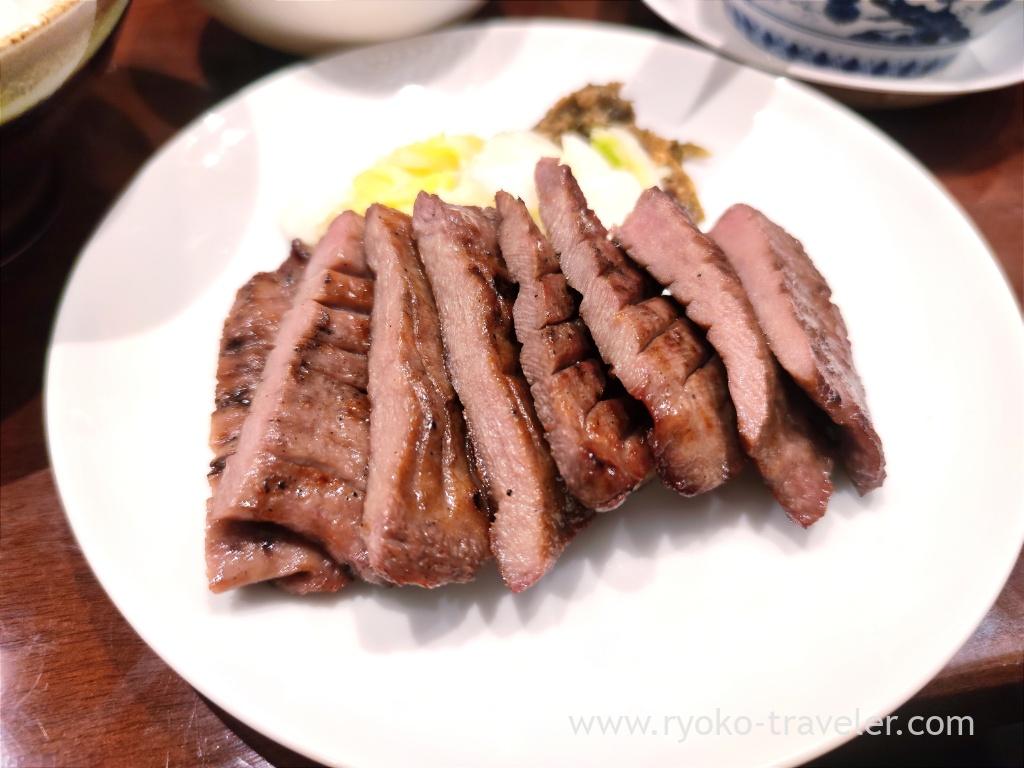 The tail soup have refreshing tastes. It have plenty of extract of the beef tail. And it have much meat.
I ate tataki(lightly grilled beef tongue, its inside is raw) the previous night. Of course it was great, but grilled one is splendid all the same 🙂
About

Name Tanya Zenjirou Sendai Station Gyutan Dori branch (たんや善治郎 JR仙台駅牛たん通り店)
Open Lunch, Dinner
Reservation Unavailable
Credit card Available
URL Website

Google Map