We visited Yunrinbo (雲林坊) in Akihabara. They are branch of Kanda Yunrin (雲林) that is a popular Sichuan foods restaurant in Kanda and they serve Yunrin's awesome tantanmen and mapo tofu. Another there're branches in Kudanshita, Nihonbashi and Kawaguchi of Saitama.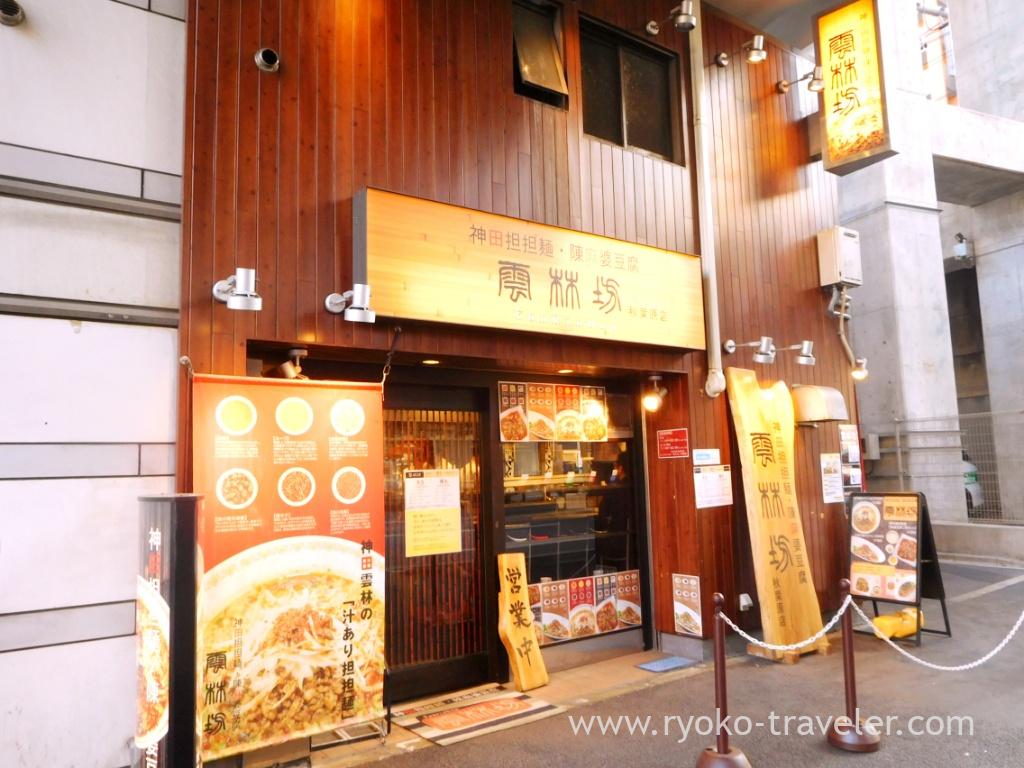 They prepare paper aprons. So you don't have to be worry about your clothes.
There are many shops and restaurants that have many people waiting around this area. And they have, too. They are open throughout until the closing time. So, when I visited there for the first time past 3 p.m., but there were about 10 people waiting. I was surprised. There are only 10 seats. So you need to wait so long if you want to eat at this shop.
There are only L-shaped counter table only. As soon as we entered the shop, we found the ticket vending machine on the left. It seems normal ramen shop.
There's tantanmen noodles (with soup), dandan noodles (without soup), tanmen with mapo tofu, salted tanmen with green onion oil and mapo tofu on the menu. All foods except salt tanmen is spicy.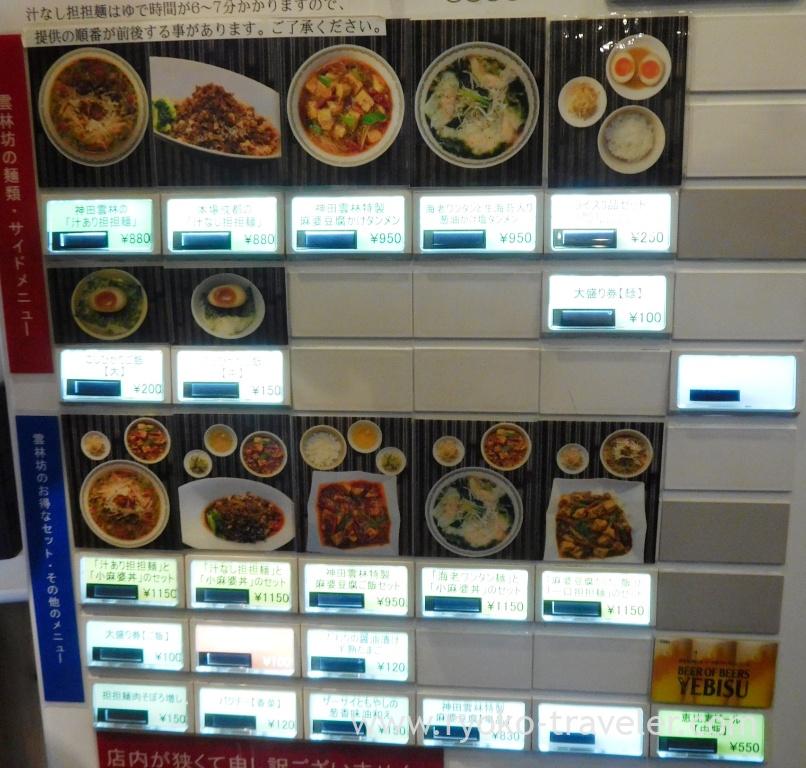 They adjust the amount of chili oil and Sichuan Pepper. If you don't say anything they cook at the middle (level 3) of spiciness. They said they cook mapo tofu and dandan noodles with extra spicy for serving it as it is in real China.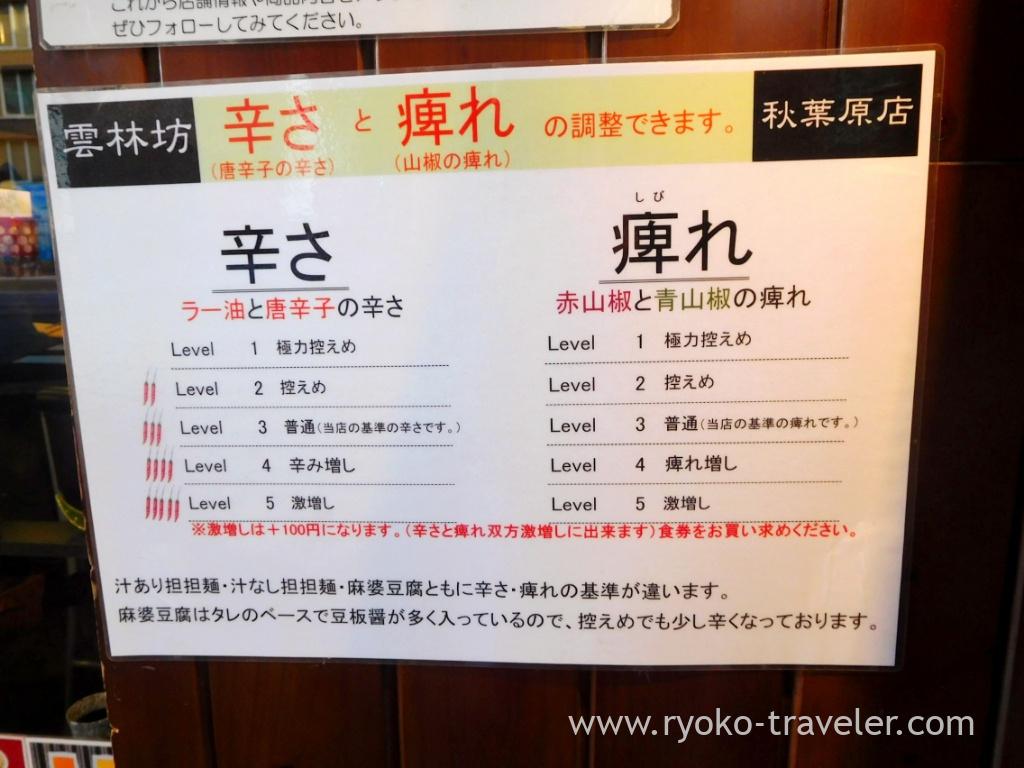 Tantanmen noodles looks beautiful having red and green oil. Red oil is chili oil. And green onion and plenty of spice on it. I had a cough because of the flavor of spice with steam :p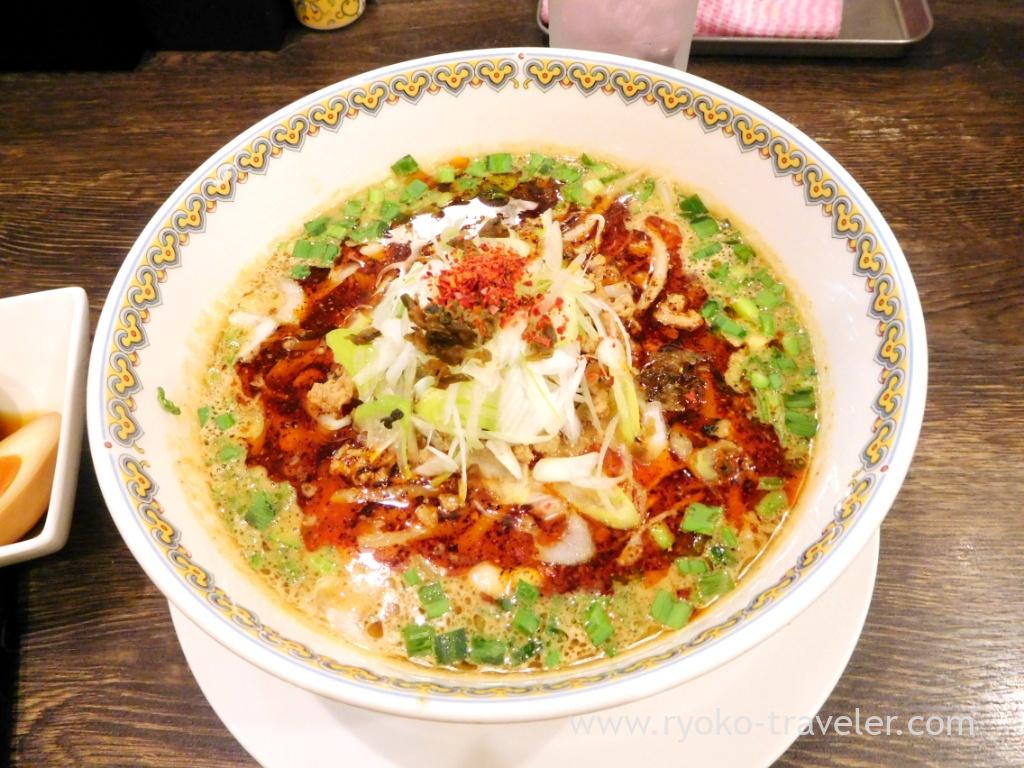 Though it was mild because of sesame but it have so much spice ! The chili oil is their special one blended at the kitchen. The thin noodles dressed with spicy soup was awesome.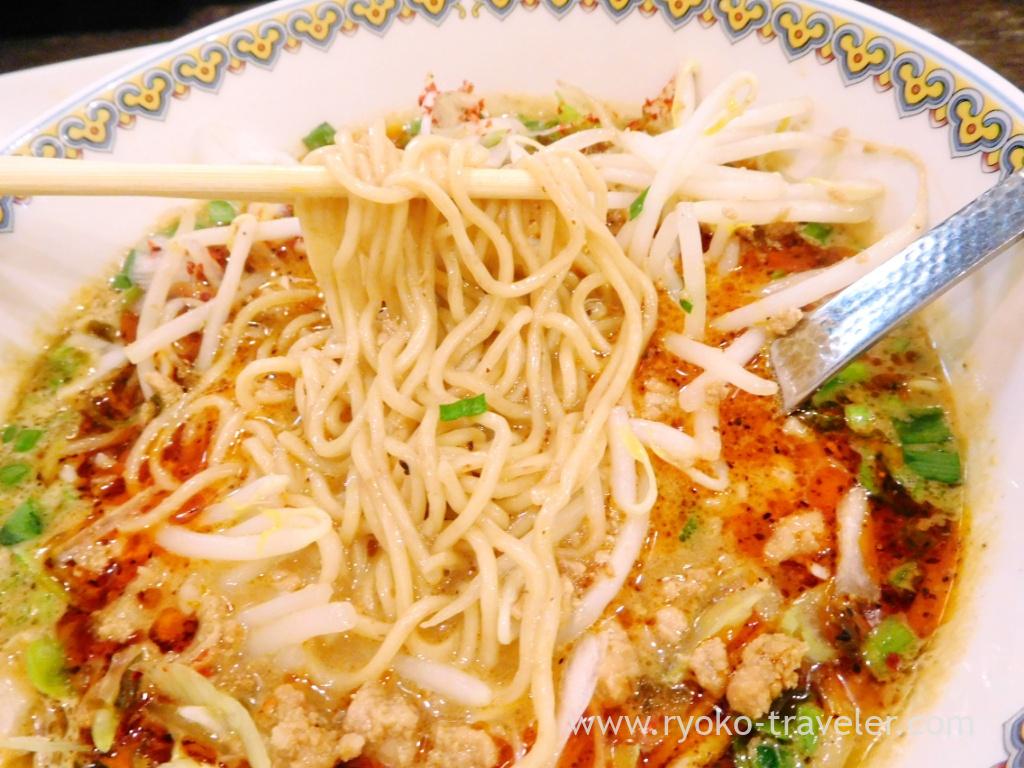 This is dandan noodles and small mapo tofu bowl set. Only dandan noodles is 880 yen. So much sesame, peanuts, pine nuts, green onion and minced meat on it. Noodles couldn't be seen.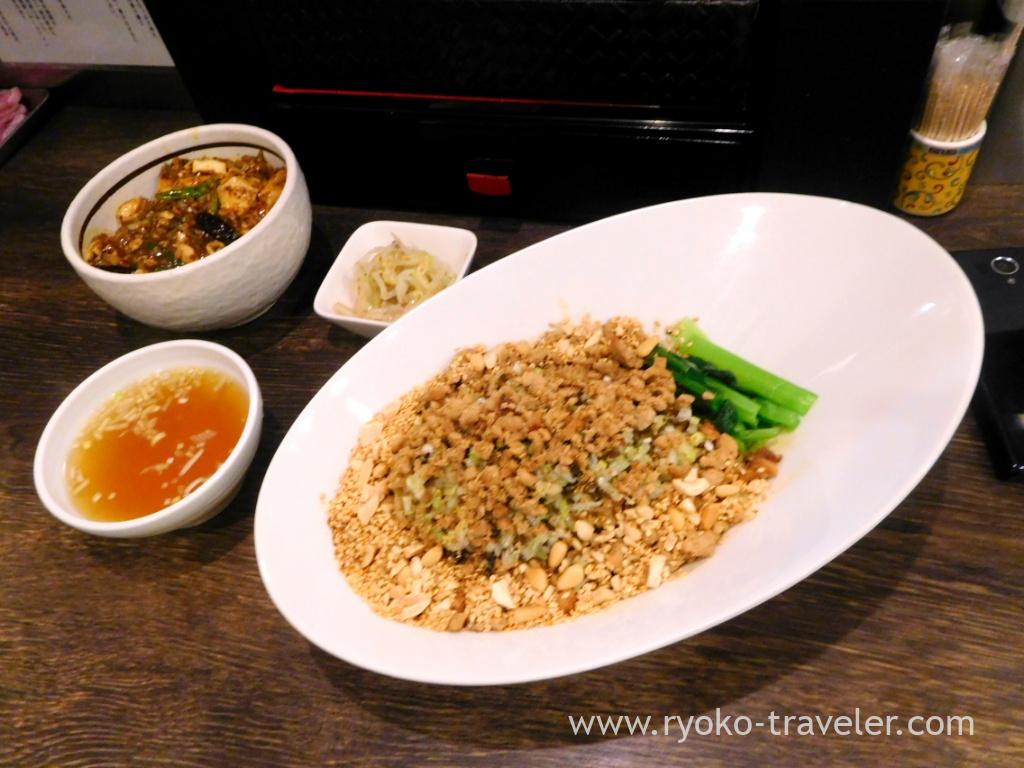 It's differ from my tastes because it's rather mild. But delicious. The mapo tofu have much Sichuan pepper, so it's spicy and delicious. I wanted to have second helping.
Speaking of standard topping of tantanmen, I remember ajitama (=boiled egg with soy sauce). Their Half-boiled egg marinated with soy sauce had yolk like jelly. Though it's delicious, I felt it's better to enjoy it apart from ramen. Actually they serve it apart from ramen. And I think it go with beer 🙂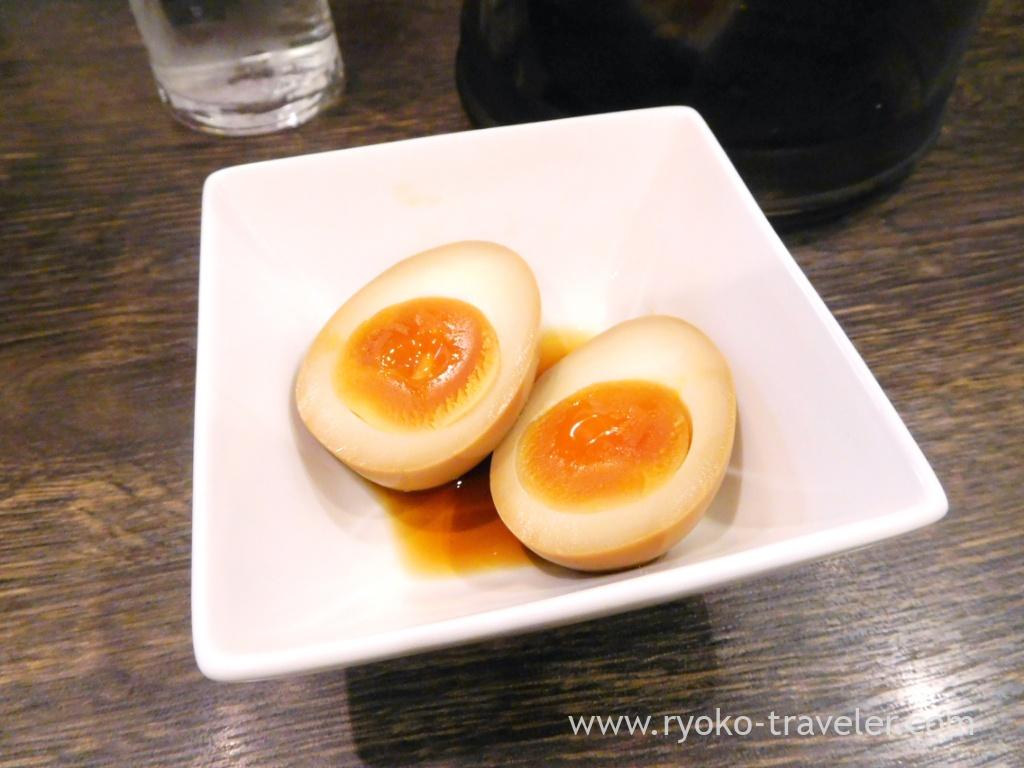 About

Name Yunrinbo Akihabara (雲林坊 秋葉原店)
Open Day through night
Reservation Unavailable
Credit card Unavailable
URL Twitter

Google Map