Yoshikame-zushi moved to Harumi Toriton building (closer than they used to be)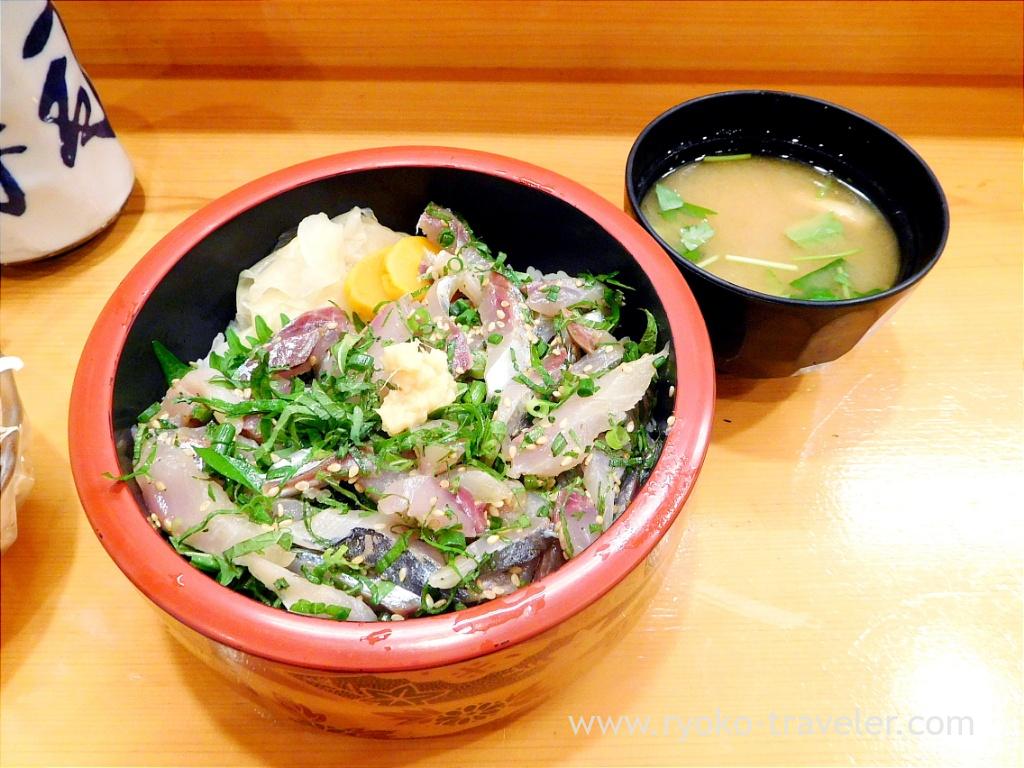 Yoshikame-zushi (吉亀寿司 晴海ビュープラザ) in Kachidoki
I sometimes visited Yoshikame-zushi at lunchtime, but they were closed before I know. I was sad but I knew the other da...
(November 27th, 2019)
---
There's a good lunch spot close to Harumi Toriton Bldg. I visited there several times. They are sushi restaurant. Its name is Yoshikame zushi.
Though its entrance is narrow, its interior is larger. There're counter seats and tables.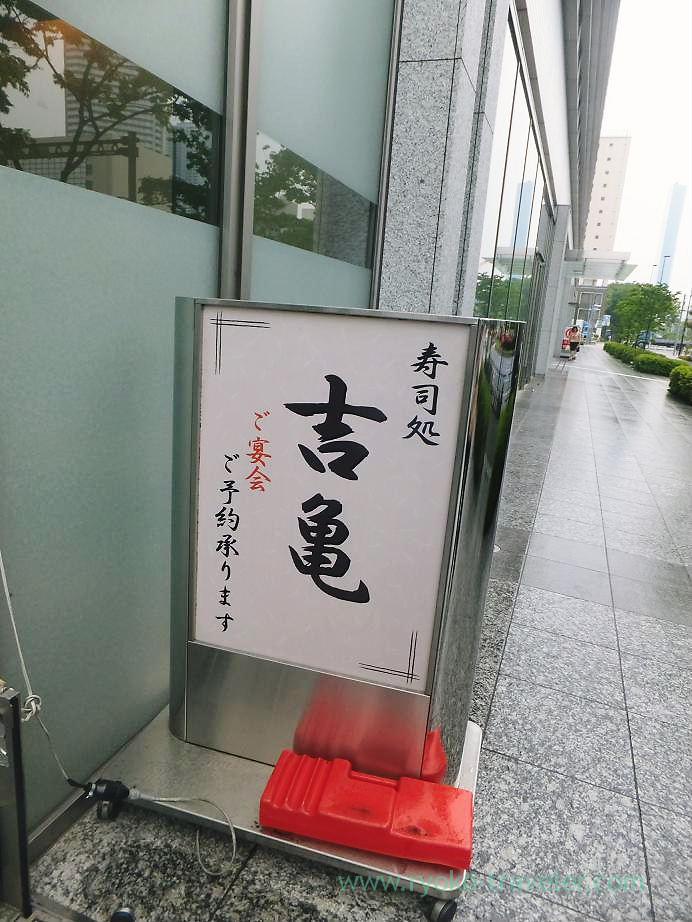 Where?
The nearest station is Kachidoki subway station. But it takes about 15 minutes walk.
First come, first served.
Their lunch is, first come, first served.
So, I always go to there earlier. If you can, you should go there just after the opening time. Some foods are limited and sold out soon.
They show their limited lunch menu on the window and wall. If you want, they serve sushi, too. It's not limited.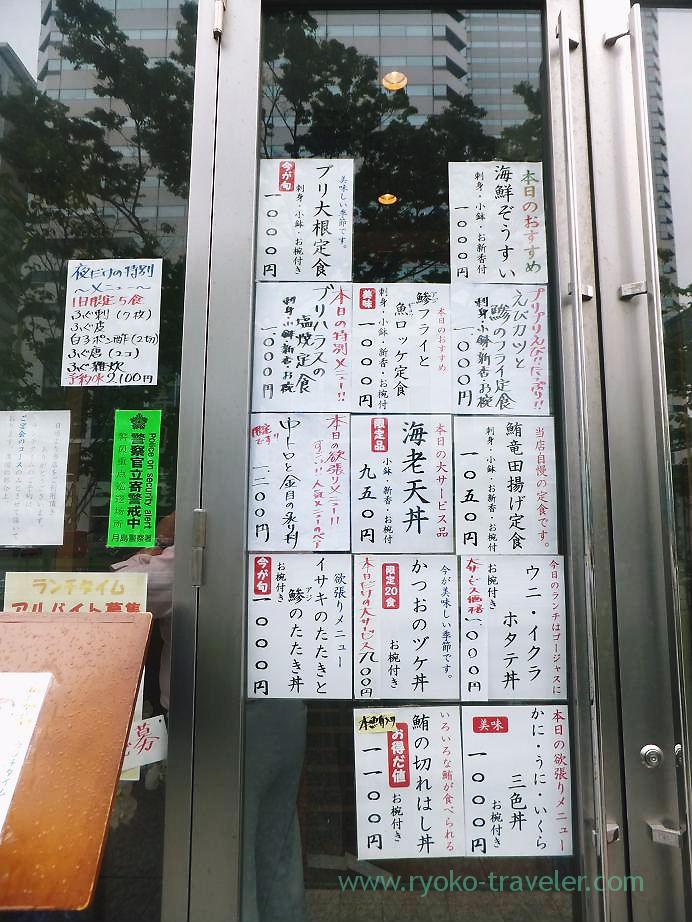 It's far from the station and the location is not good. So, when weather isn't fine, there are many vacant seats and many limited foods are still in stock.
Grunt and horse mackerel tataki bowl
Of course, I chose my lunch from limited menu.
Grunt and horse mackerel tataki bowl (イサキのたたきと鯵のたたき丼, 1000 yen)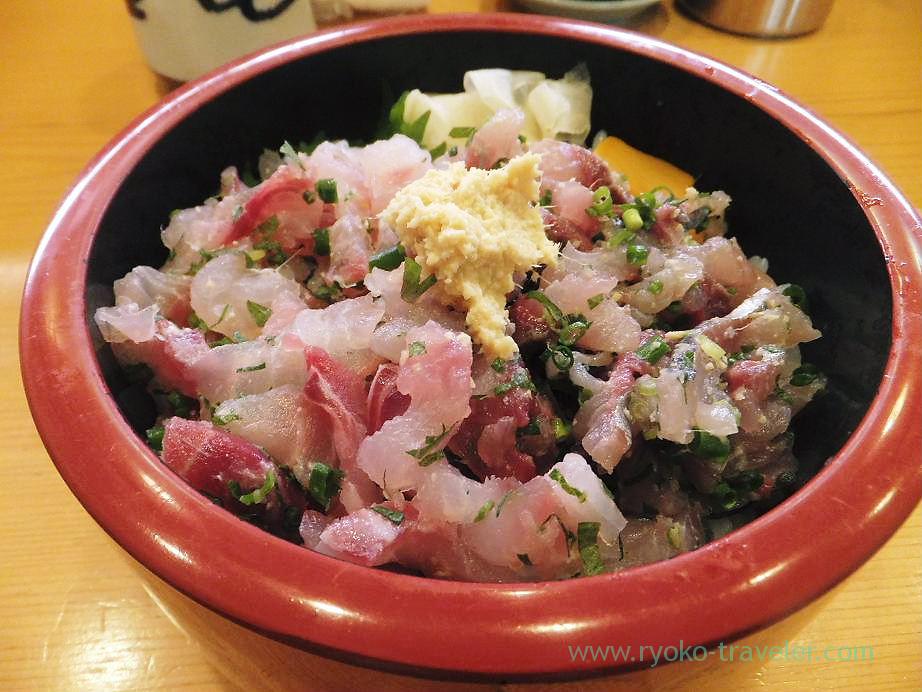 Left is grunt, and the right is horse mackerel. Those were fresh.
The horse mackerel went with grated ginger, but I wanted to eat grunt with wasabi.
When I have no time to go Tsukiji or the weather is bad, it's a good choice for lunch !
About Yoshikame Zushi (吉亀寿司)
Address / Harumi Center bldg 1F, 2-5-24, Harumi, Chuo-ku, Tokyo
Open / 11:30 a.m. – 1:30 p.m., 5:30 p.m. – 11 p.m.
Closed / No scheduled
Reservation / Available for dinner time only
Credit card / Available for dinner time only
Smoking / Permitted for dinner time only