I sometimes visited Yoshikamesushi (吉亀寿司) in Kachidoki at lunchtime, but they closed before I know. I was sad but I also knew the other day. They moved to close my office !
They moved to on the 2nd floor of Harumi View Plaza 🙂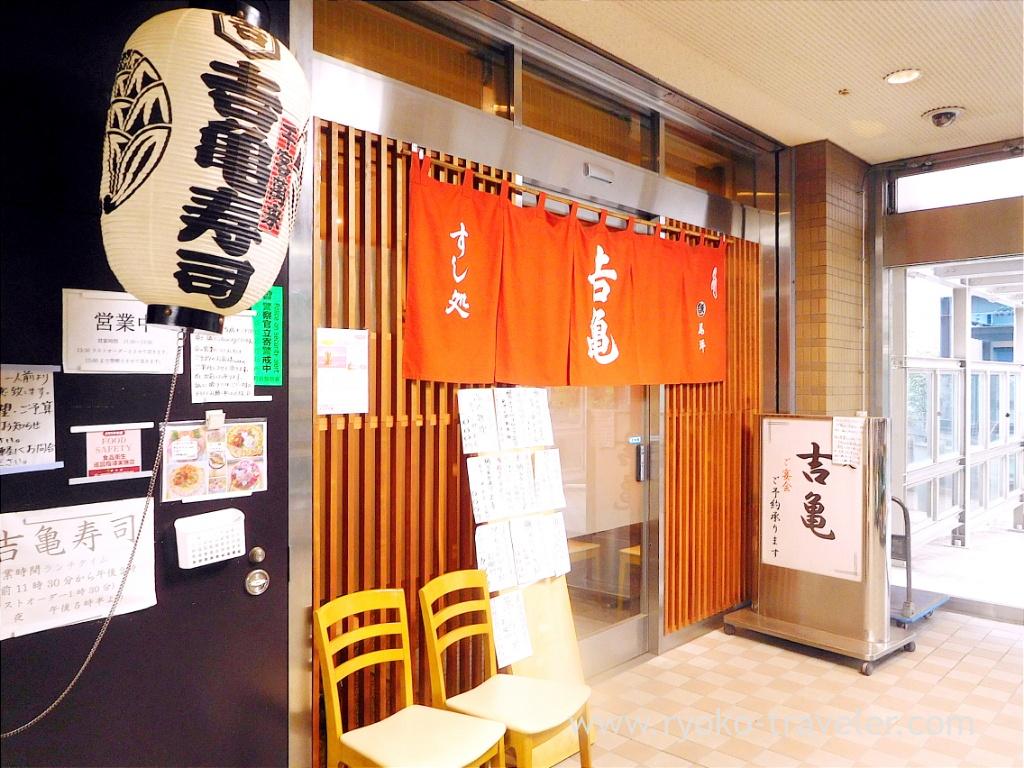 Their restaurant became smaller than that they used to be. They have about 20 seats only.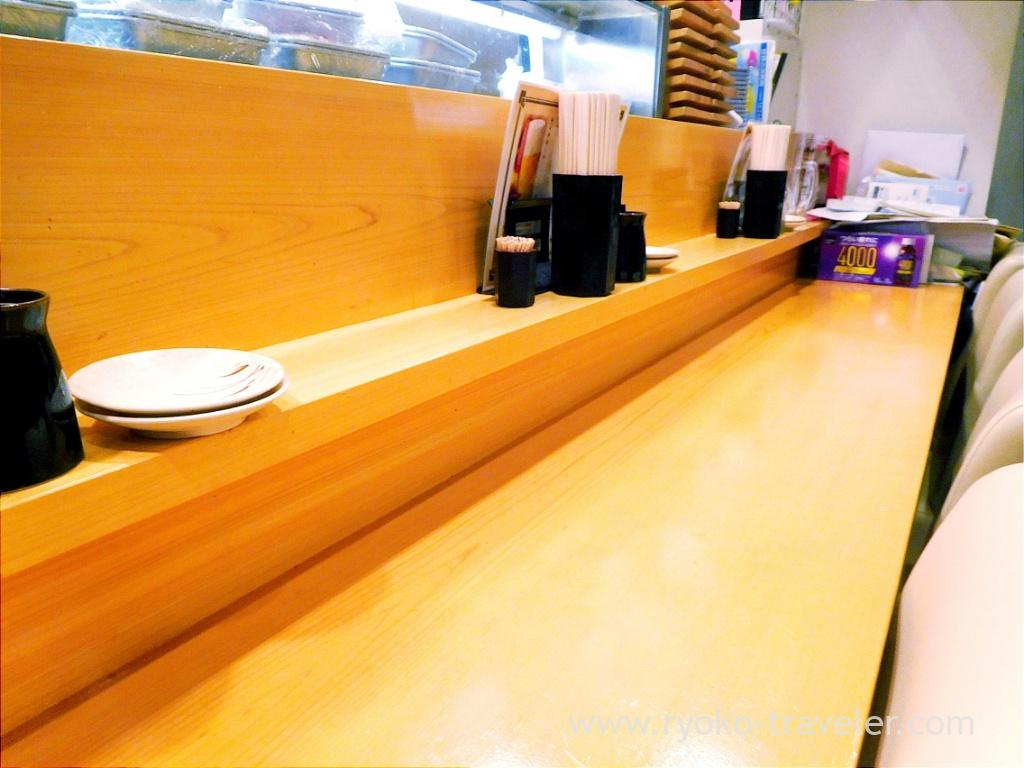 This bridge is between Harumi View Plaza and Harumi Toriton building. If you go from Harumi Toriton along this bridge, you can find Yoshikamesushi on the right.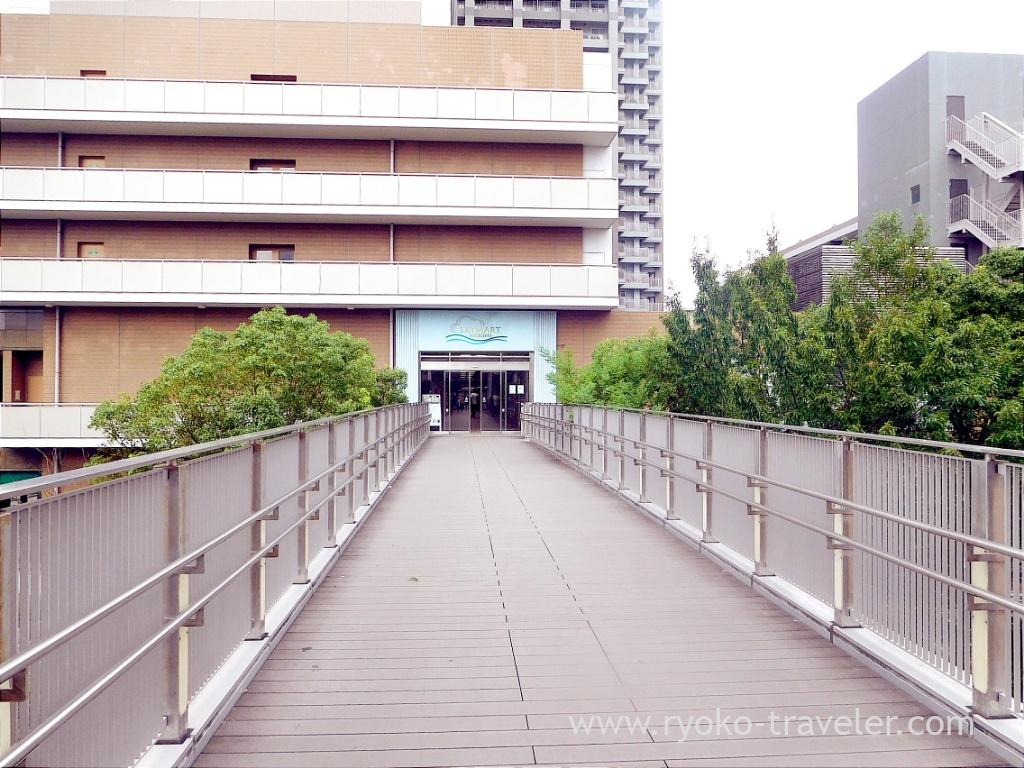 They are sushi restaurant and serve sushi at lunchtime (for example, sushi set 900 yen, large portion of sushi set 1350 yen, superior sushi set 1500 yen, large portion of superior sushi set 2250 yen), but they have so many foods at lunchtime, for example, sashimi bowl, grilled tune, porridge, crab cream croquette and so on as well as they used to be at former place. Those are limited for quantity.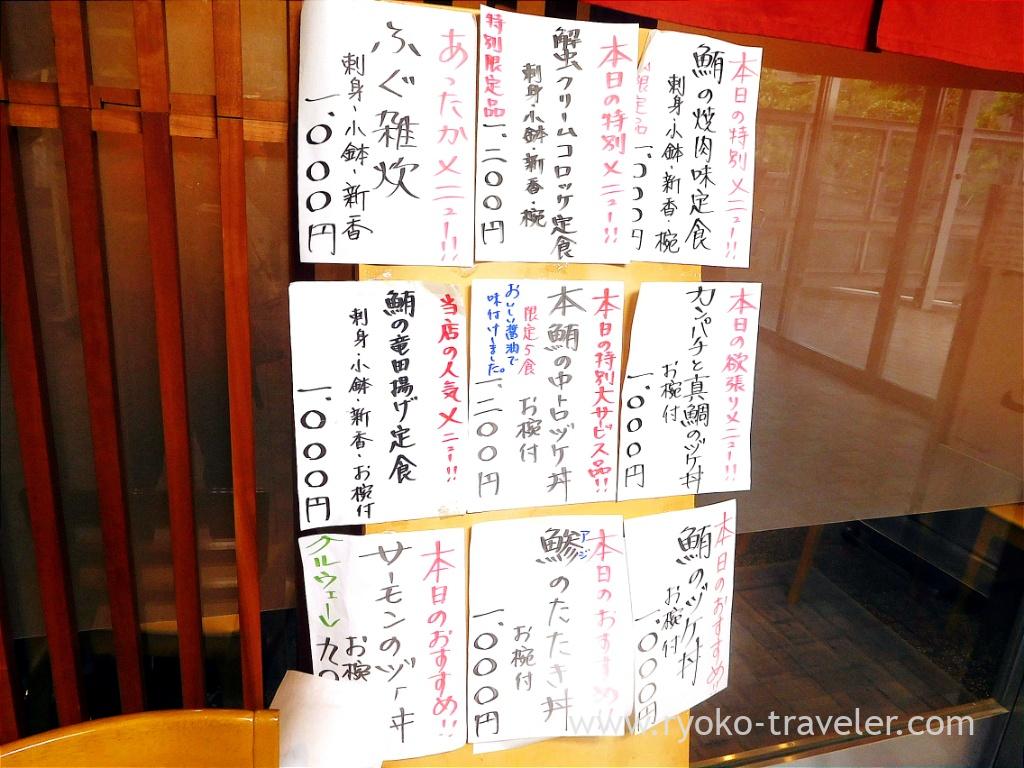 I ordered Horse mackerel "Tataki" bowl on the paper menu. There's no information, but they served salads. As soon as they took my order, they served it. Nutritious.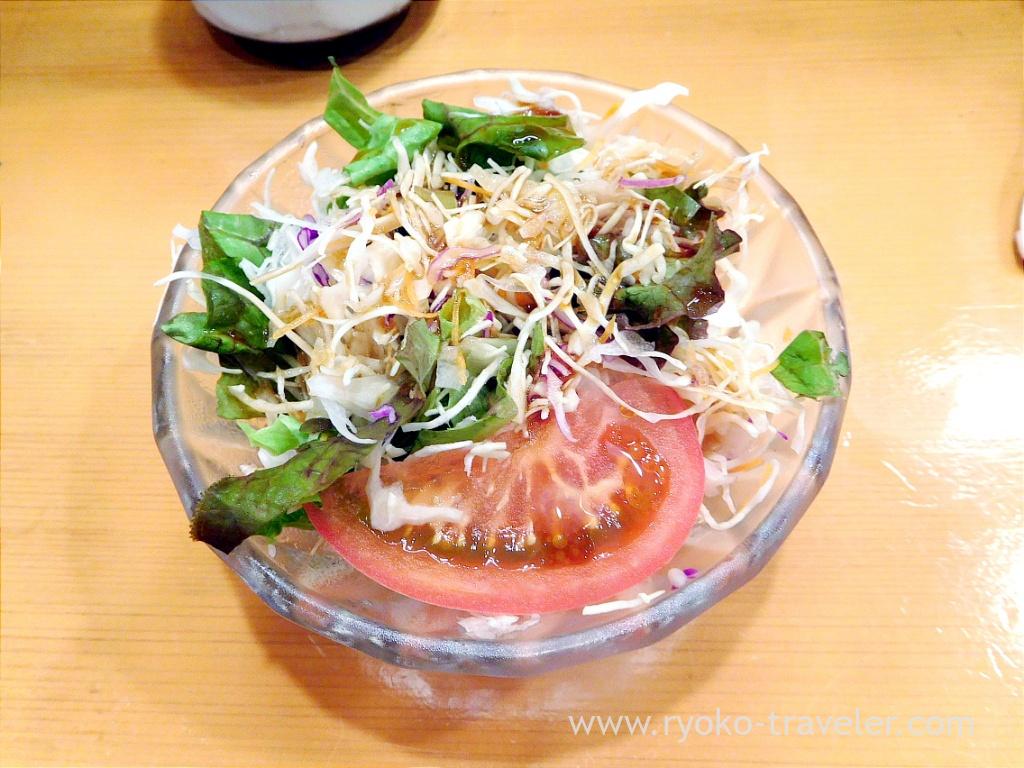 This is the Horse mackerel "tataki" bowl and miso soup. "Tataki" have many means in Japanese. This "Tataki" means "finely chopped fish".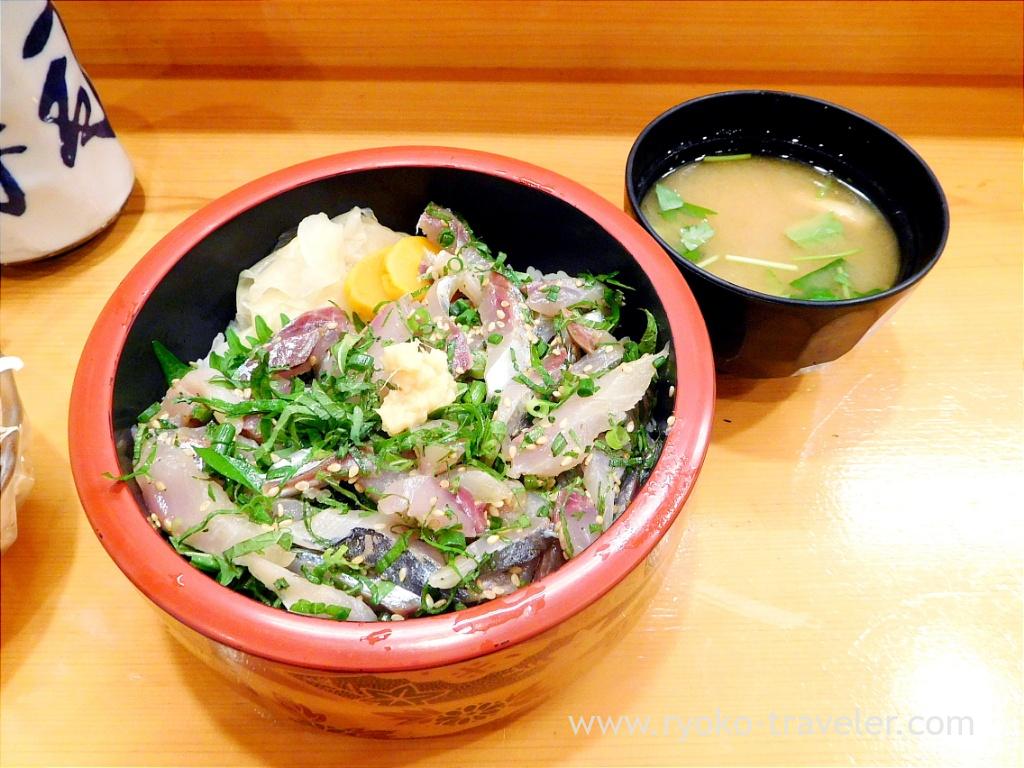 Because fish market had long holidays, so, I was worried about the quality of the horse mackerel, but it was good. But shredded shiso on it was not good. So, I removed all shiso.
I was relieved that Yoshikame-sushi is still near my office because there're scarcely any good fish lunch very close to my office 🙂
About

Name Yoshikamesushi (吉亀寿司)
Open Lunch, Dinner
Reservation Available for dinner time only
Credit card Available for dinner time only

Google Map