I didn't feel like eating at Yonehana (米花) when I saw chef's choice of that day. Deep fried foods. But I opened the door of Yonehana after all because I had no idea.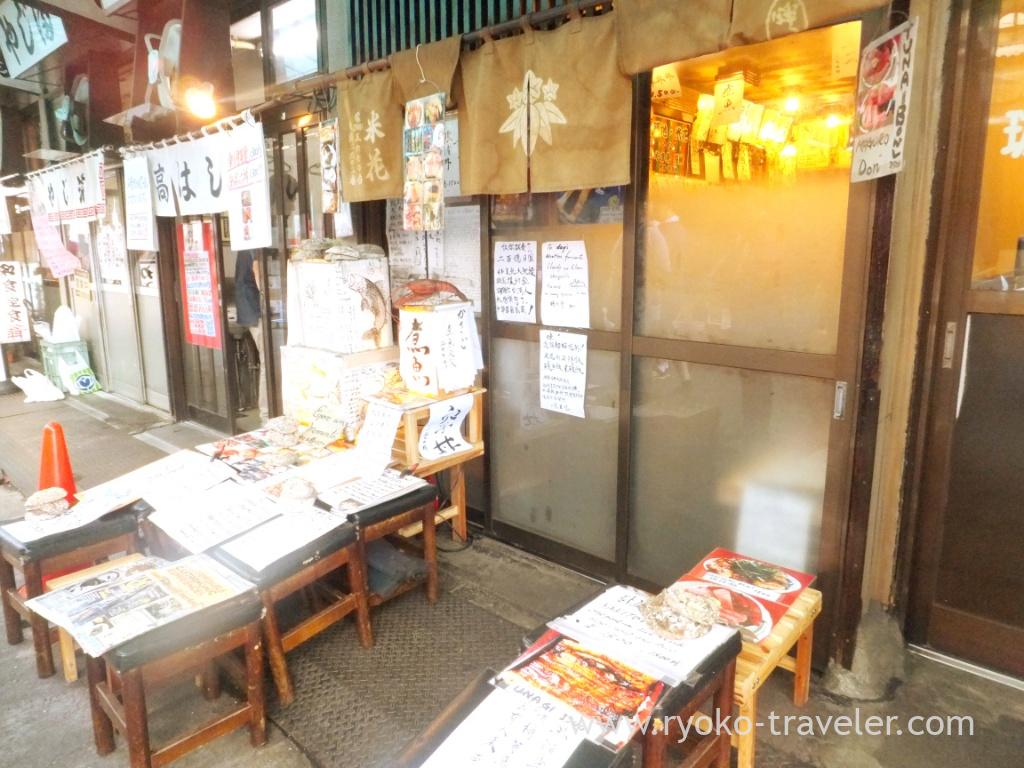 This is entree. Deep fried shrimps and chicken. Those were fried deeply, but its coating was crisp. And the shrimps had springy texture. Needless to say, this was awesome.
But… you can see green mountain behind those deep fried foods. The hill of shredded cabbage. Oh my…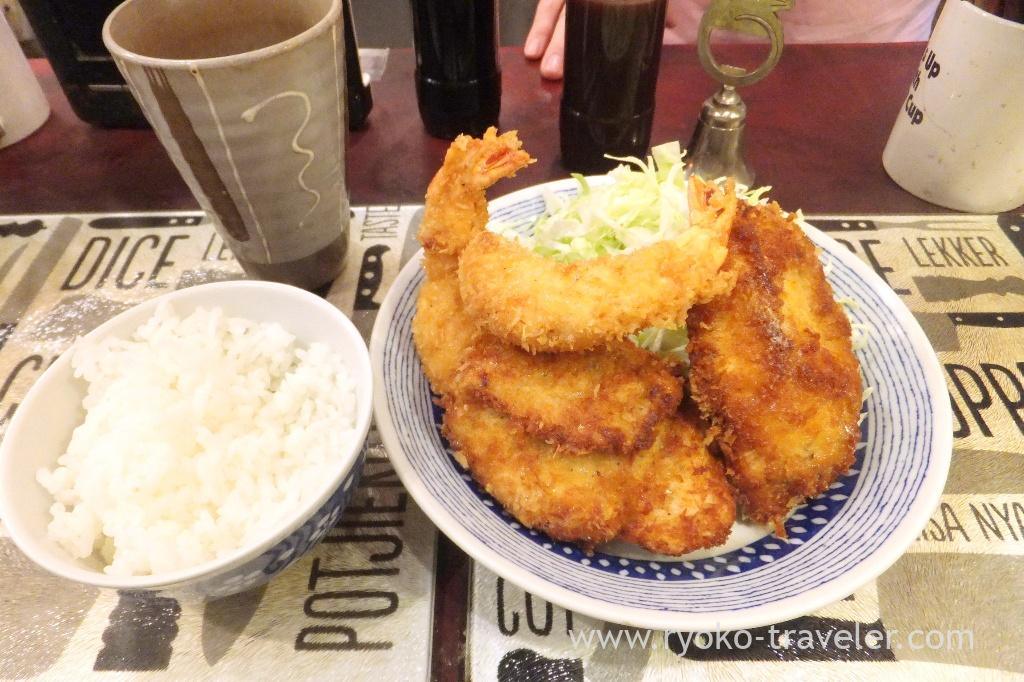 Fortunately or unfortunately, the shop forgot my side dish. Side dish that day was vinegared mozuku and wakame seaweed. But he was aware of that and he brought me this.  It's like marimo… 🙁 This is large, too !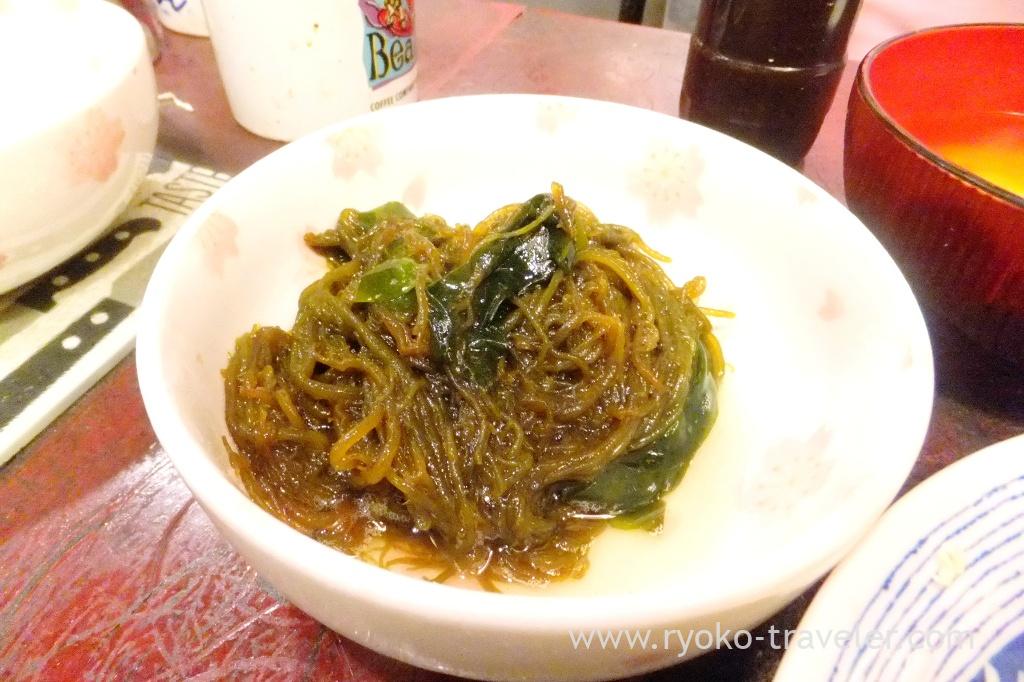 Yonehana serve delicious breakfast every time. And it is nutritious. But they sometimes wrong amounts … !
If I was asked by someone, "What was entree that time ?"
I'll answer. "Shredded cabbage :(".
About

Name Yonehana (米花)
Open Morning through noon
Reservation Unavailable
Credit card Unavailable

Google Map (Current location in Toyosu Market)