February 1st. This was my first visit to Yonehana (米花) this year. I had wanted to visit Yonehana within January. But it is very hard for me to get up early such a cold season. When I opened the door of Yonehana, I found there was no people except the waiter. One year have passed since I had met such a situation last. After Yonehana was featured by popular TV show, we couldn't eat at Yonehana with relax because Yonehana was always fully packed and people came one after another. By the way, what month is it now ? Christmas, halloween, New Year and Setsubun ???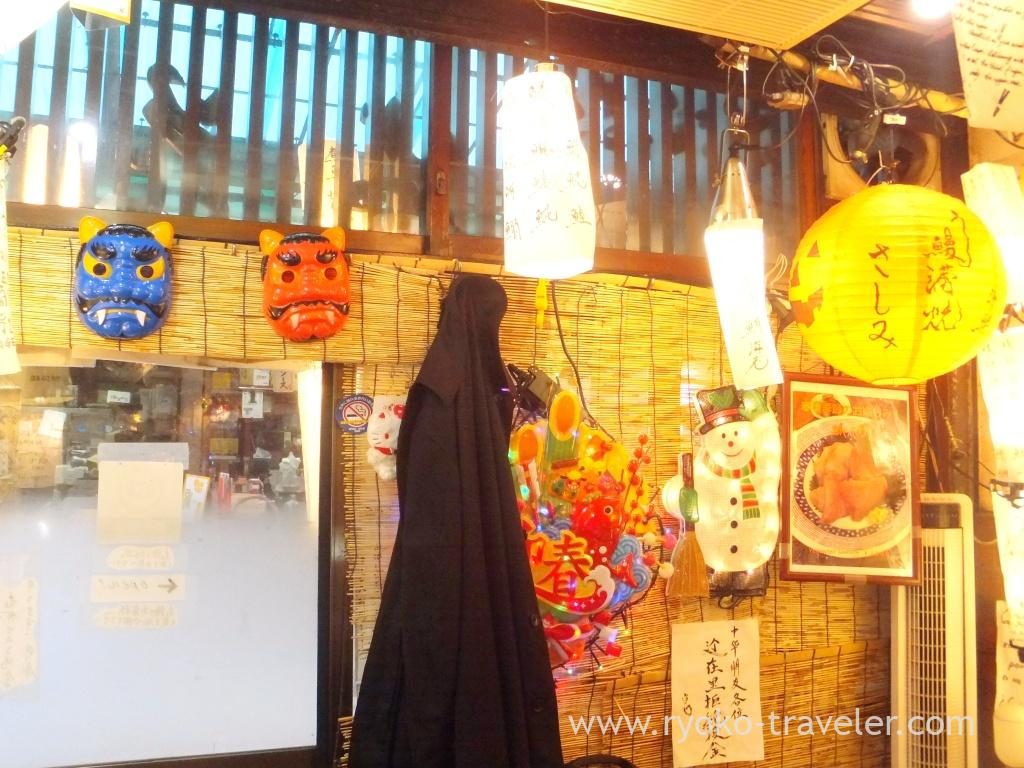 As soon as I was seated, this dish was served. Boiled tuna and green onions. As you see, it's the sea of tuna's fat. It looks too fatty ? No. Certainly it was fatty, but the plenty of fat was not too thick. Maybe I could drink it :p (Though I didn't do) And green onions dressed with tuna's fat was delicious, too.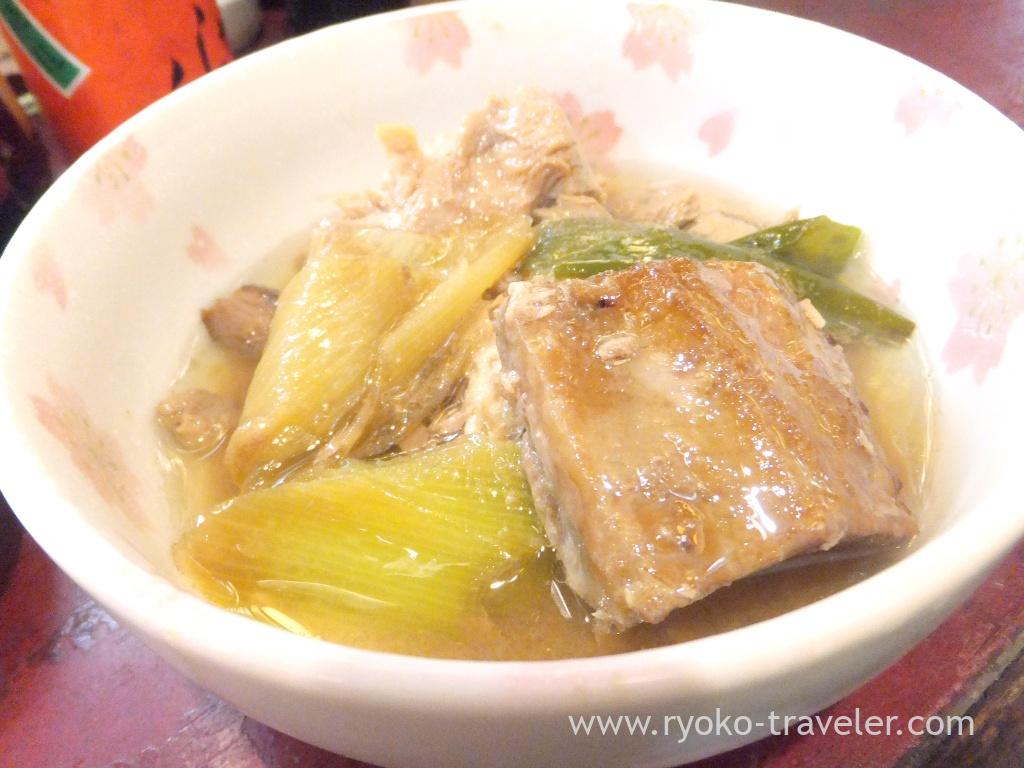 I waited for a while eating the tuna, rice, miso soup and pickled Chinese cabbage.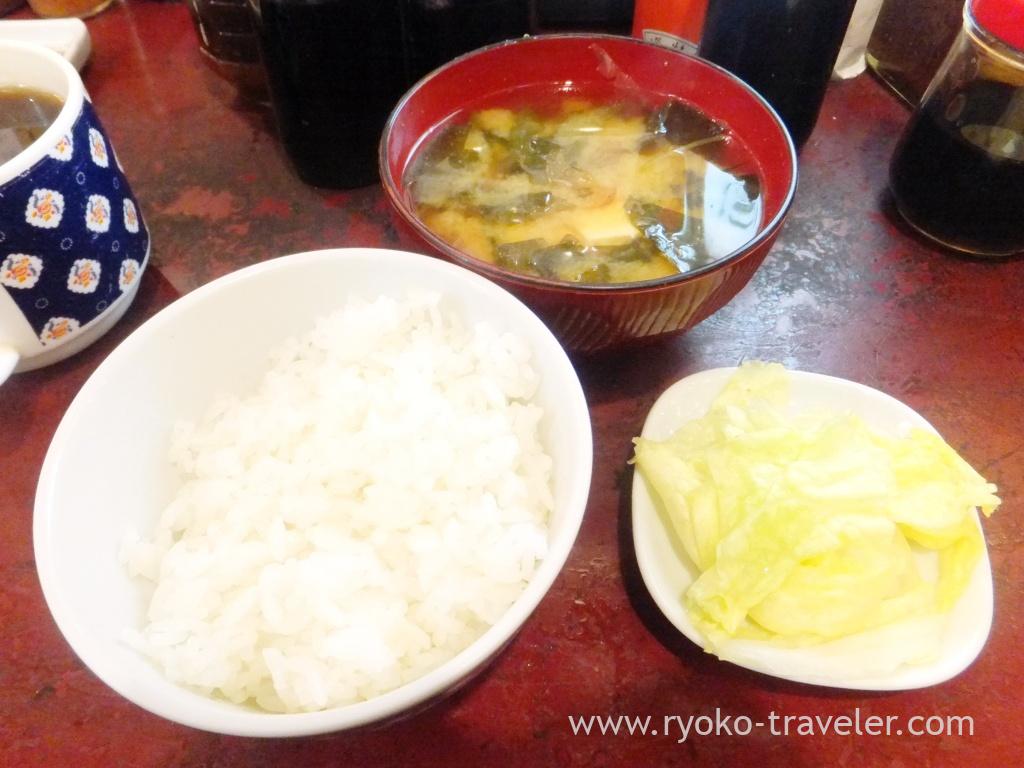 And then, this hot soup was served. Hard clam and chicken ball soup. You might not feel it looks tasty from its simple looking, but the soup had abundant extract of chicken and clams by simmered for a long time ! It's the taste of happiness in cold winter.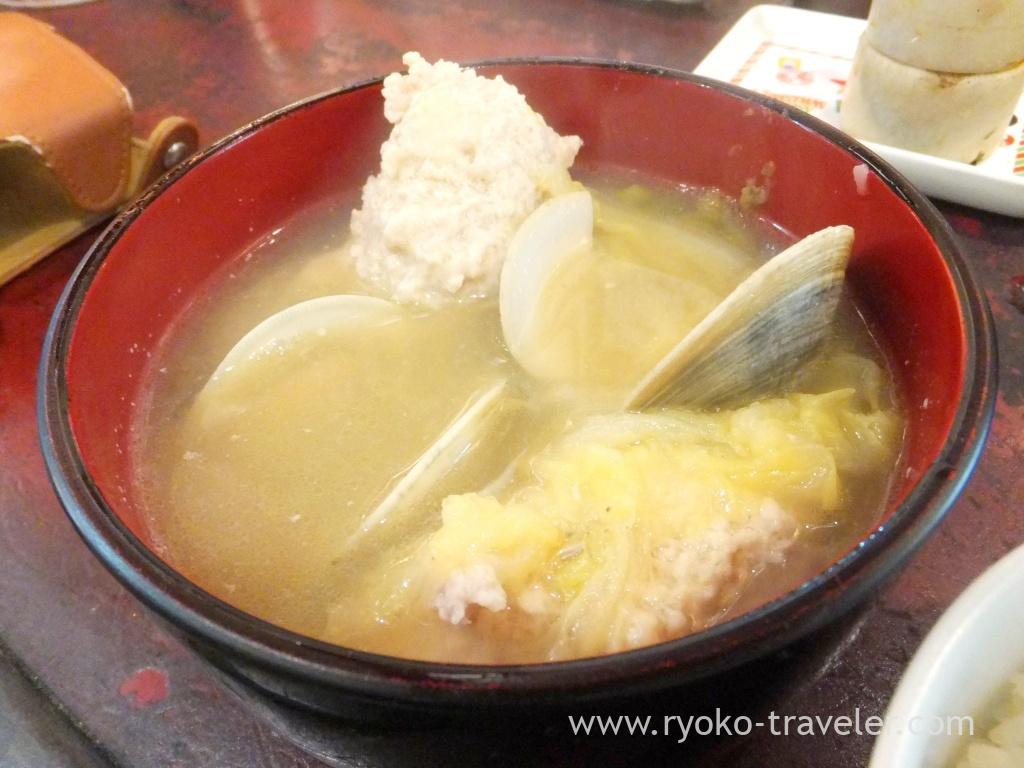 My 71st time to visit Yonehana was great, too 🙂
About

Name Yonehana (米花)
Open Morning through noon
Reservation Unavailable
Credit card Unavailable

Google Map (Current location in Toyosu Market)