Though I wanted to go Tsukiji this Monday, I couldn't wake up. But I managed to get up early the next day and went to Tsukiji. Tsukiji was not crowded that day. When I got to Tsukijishijo station, there were few people getting off the station. And also there were not many people in the market except Sushidai and Daiwa zushi.
I went straight to Yonehana (米花) because I knew that day's chef's choice was grilled sablefish with Saikyo miso on Twitter. I love Saikyo miso 🙂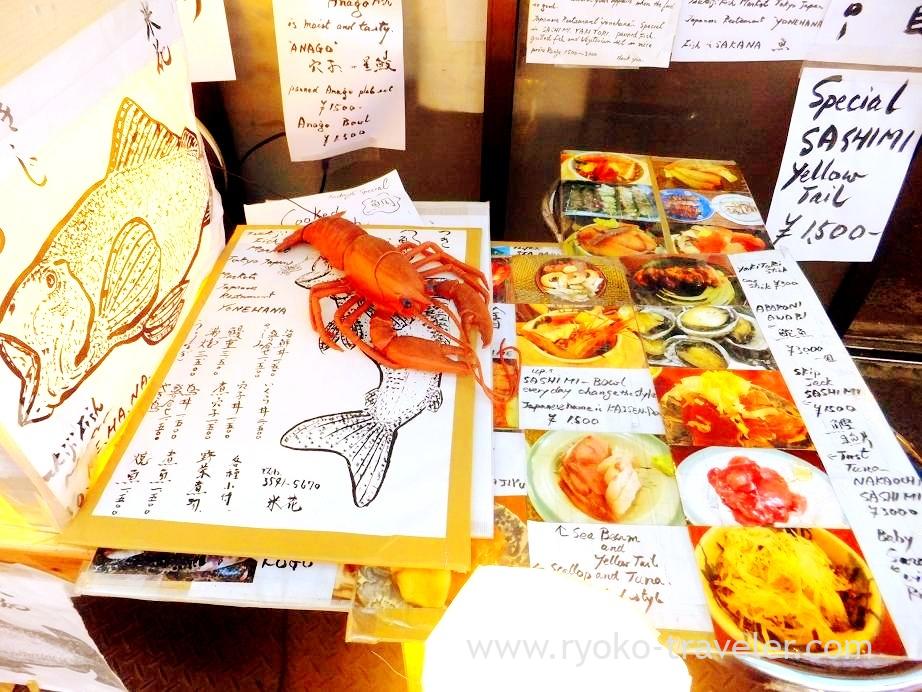 When I got to there, half of the seats were vacant. I said hello to the staff and was seated. After a while, my chef's choice was served.
Woow ! Sashimi ! Bonito sashimi ! Where's Saikyo miso ? But this bonito was fresh and tasty. Of course, bonito sashimi is my delight, too !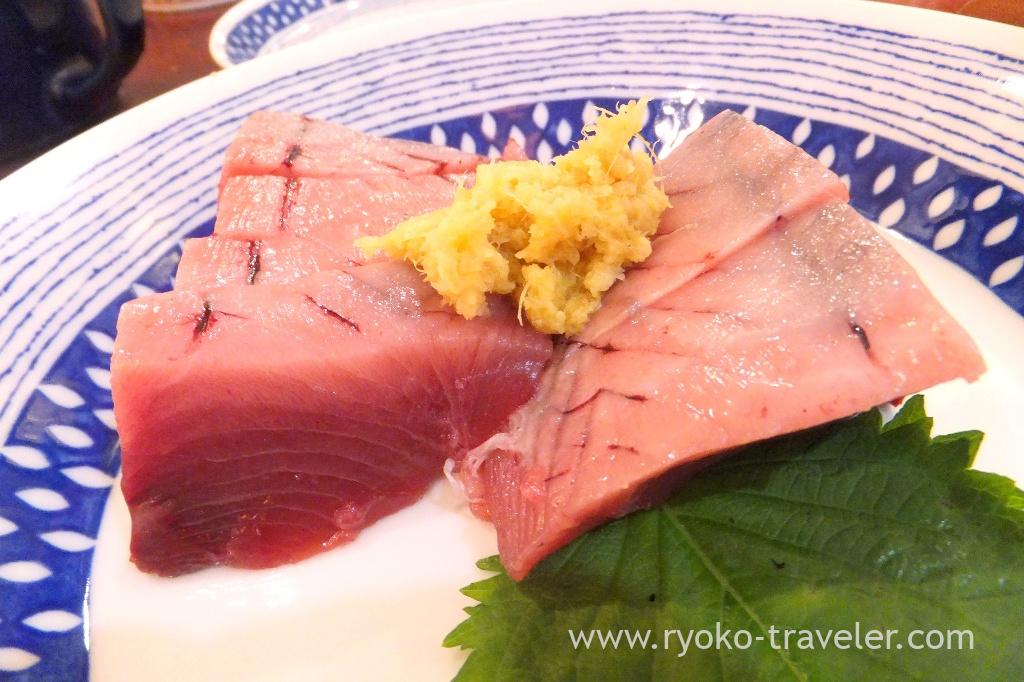 Yonehana's Chef's choice is changeable :p And takikomi gohan is served, too. My friend said it have much matsutake mushrooms. But…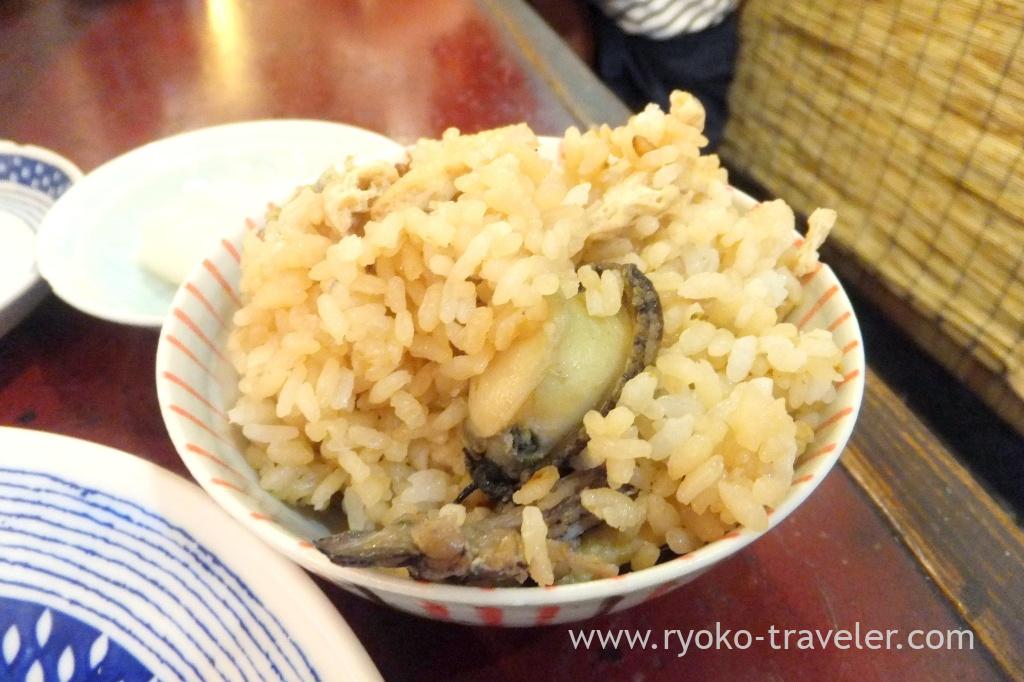 I couldn't find the tastes of Matsutake mushroom because there were many ingredients like abalone and giant clam :p Too gorgeous.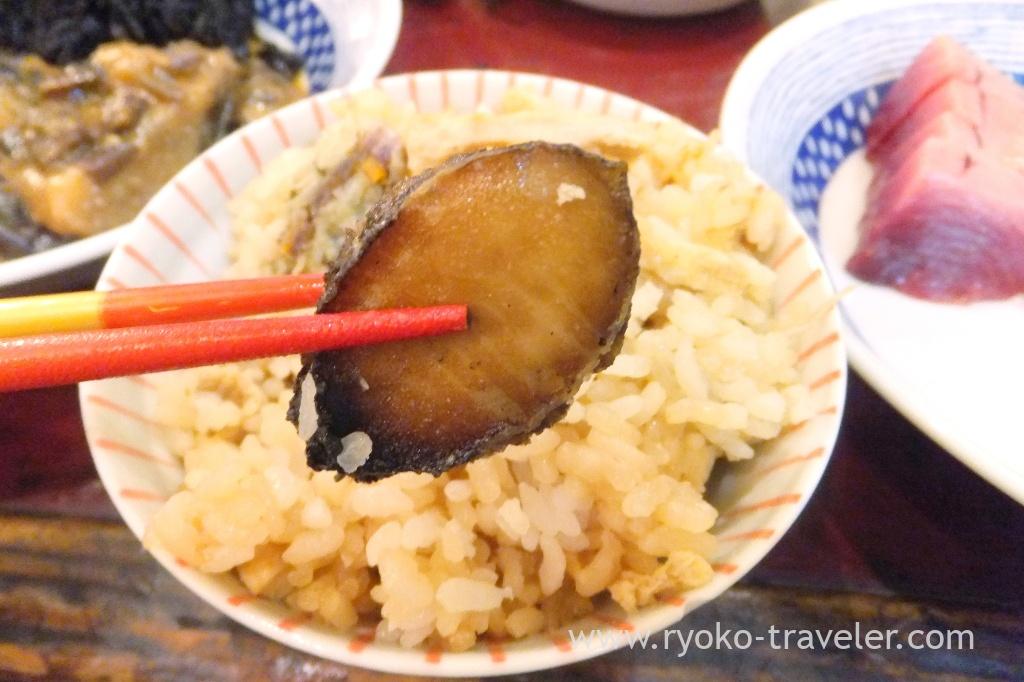 By the way, miso soup with shrimp was included in the chef's choice, but it wasn't served. Maybe, the waiter forgot it. I intended to ask about that later, but this boiled hijiki seaweed and boiled eggplants with peanuts and miso sauce was too much for me ! I managed to eat it up. I couldn't eat miso soup !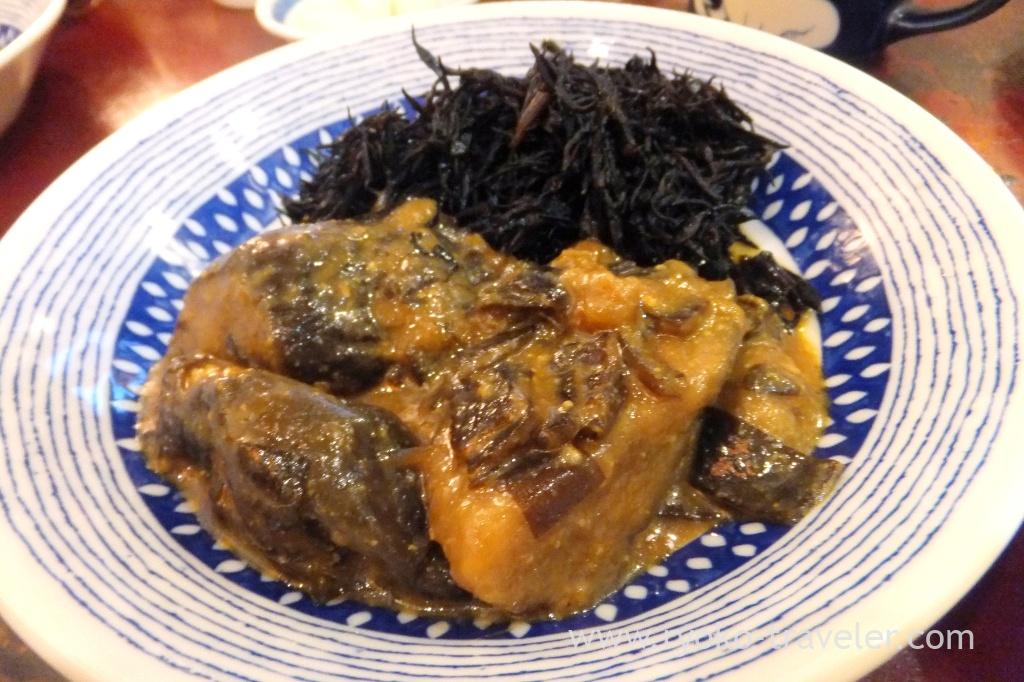 About

Name Yonehana (米花)
Open Morning through noon
Reservation Unavailable
Credit card Unavailable

Google Map (Current location in Toyosu Market)