I had breakfast at Yonehana (米花) in Tsukiji Market after a long long interval ! Long time no see !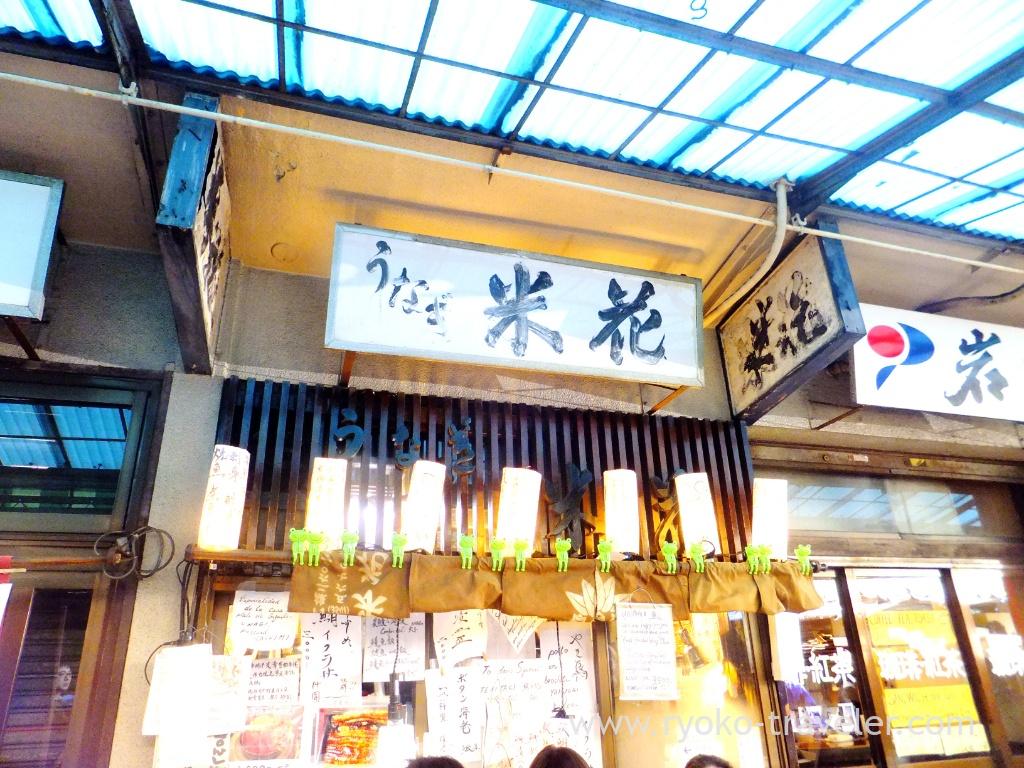 As soon as I entered the shop, the waiter noticed me and I heard the waiter's saying "One chef's choice !" as usual. This is the "Today's chef's choice" !
The boiled fish is black cod. So fatty black cod tasted good. Not only its meat, but also its skin was good ! The waiter recommended another guests to eat also its skin, too ! I love fish's skin. And it's lots of snow pears with mayonnaise ! Boiled snow pears were still crunchy and it tasted fresh green vegetables. I usually boil snow pears until those textures are very soft. I think I deprive snow pears of those freshness and nutritional value.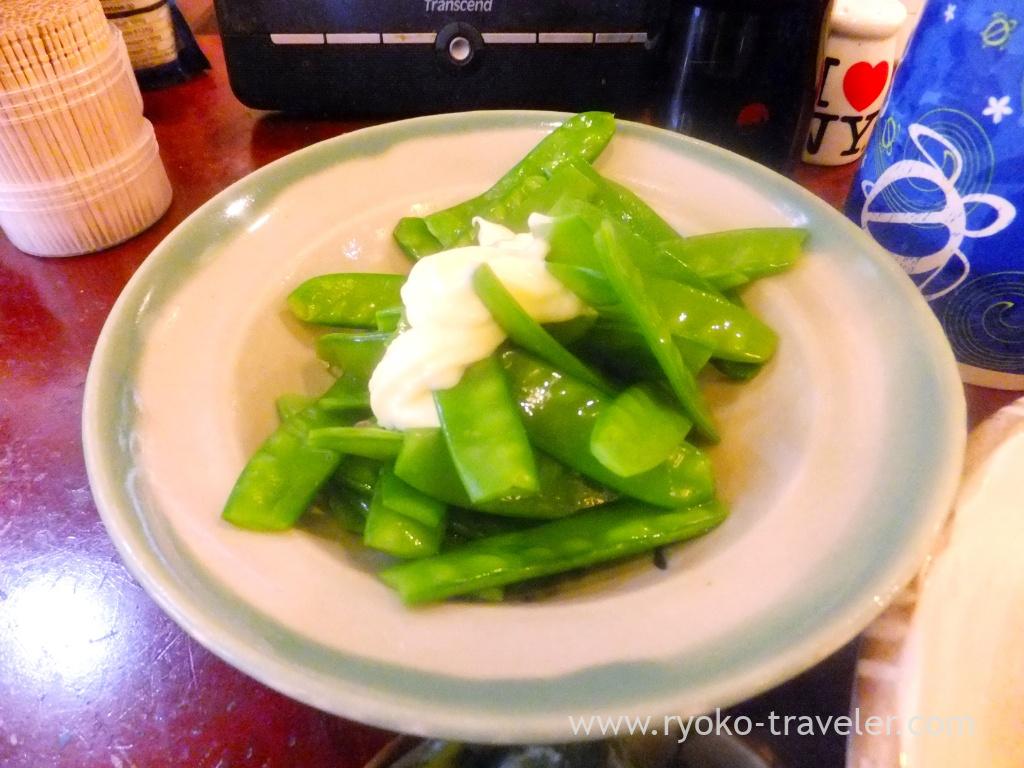 And after a while, my miso soup was served.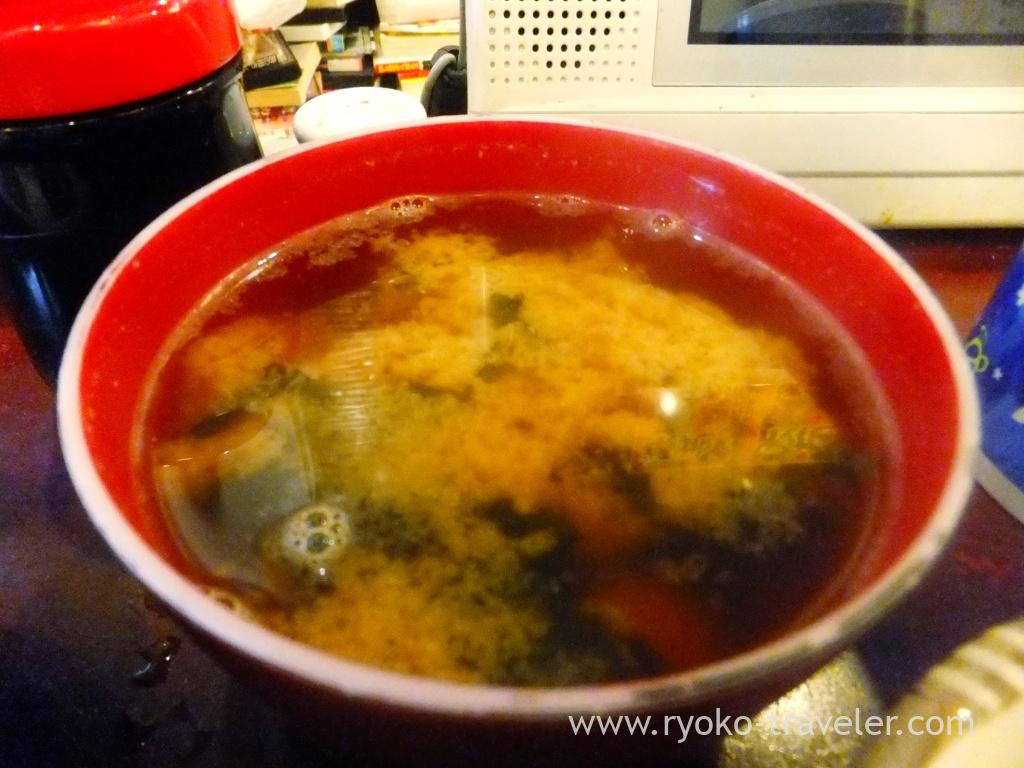 I didn't feel full yet, so I ate one yakitori, too 🙂 At first, I ordered liver yakitori, but the waiter said that they didn't have liver parts of meat for yakitori that day. So, I ordered a dark meat. Yonehana sometimes don't prepare liver parts of chicken for yakitori at summer because it is hard to protect the freshness at muggy season. But dark meat yakitori was good, too ! As you see, big portion !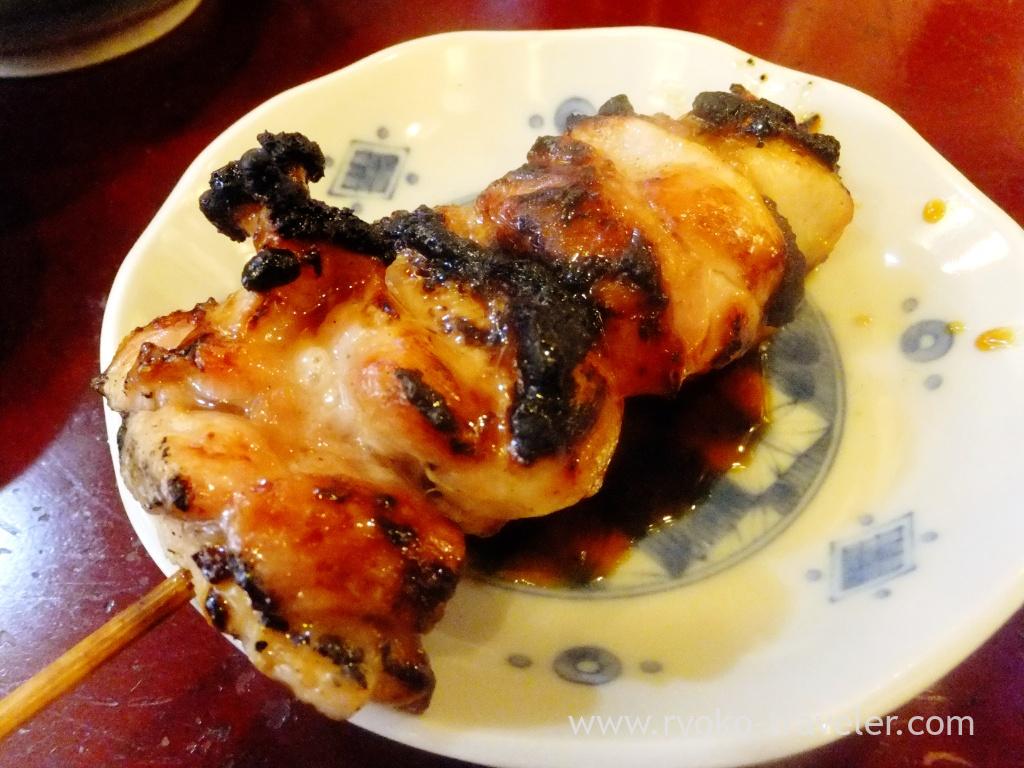 Having breakfast at Yonehana is great all the same 🙂
About

Name Yonehana (米花)
Open Morning through noon
Reservation Unavailable
Credit card Unavailable

Google Map (Current location in Toyosu Market)