My last eat out to Tsukiji 2013 was at Yonehana (米花). I visited there December 30. The last business day of Tsukiji Market in 2013. So, it was packed. I hadn't seen such a so much people in the ground. Amazing.

It was very hard for me to walk smoothly in the ground because of the crowd. Almost all eateries had many people waiting in front of their entrance. I wanted to eat something deep fried foods, but Odayasu, Yachiyo and Toyochan,,, every deep fried foods shops had long waiting lines. So I gave up eating deep fried foods and I went toward Yonehana. Yonehana had only two people in front of the entrance 😛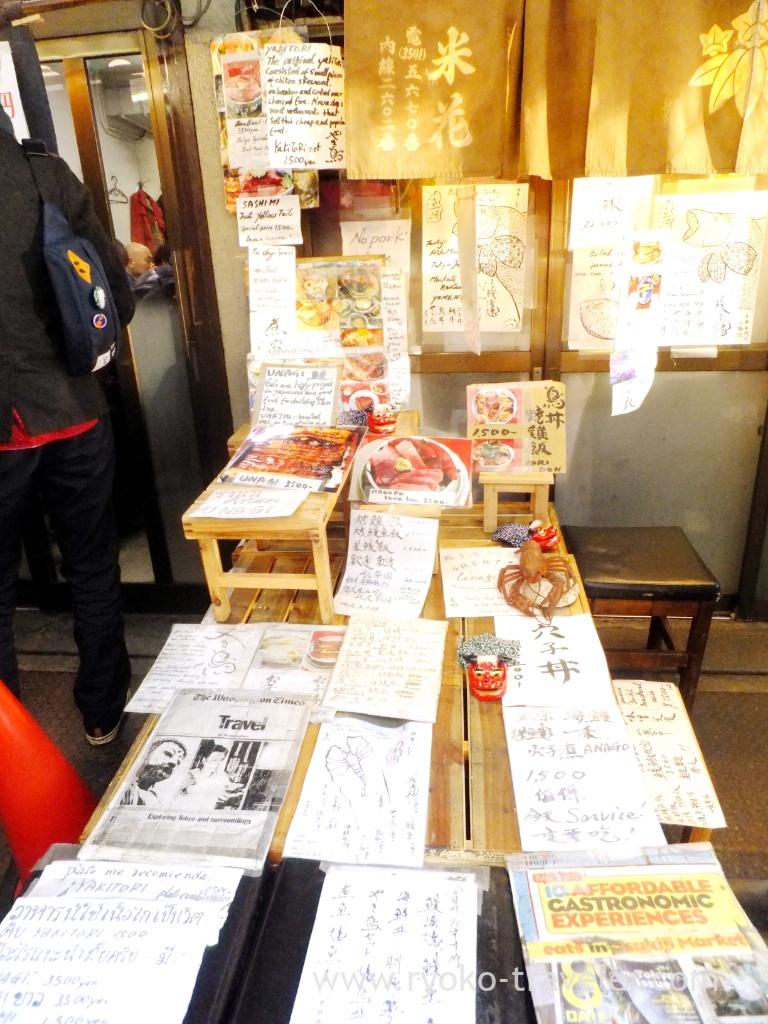 I intended to eat chef's choice as usual, but it was already sold out. So I ordered a sashimi bowl after a long absence.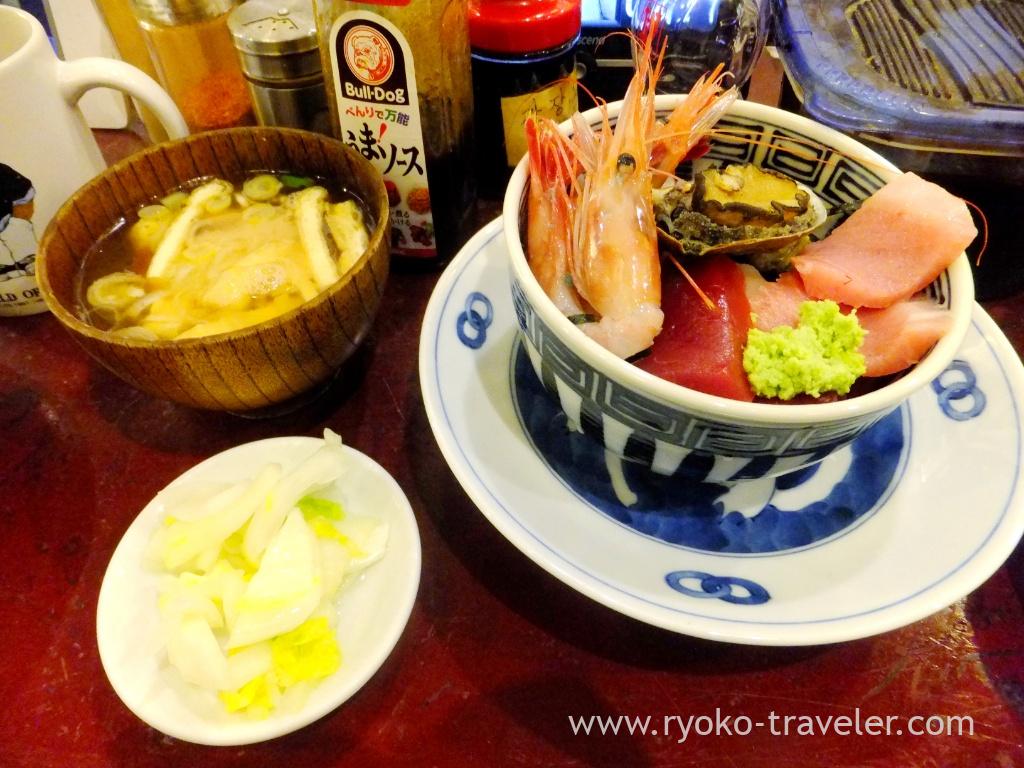 Shrimp, abalone, tuna, scallop and so on.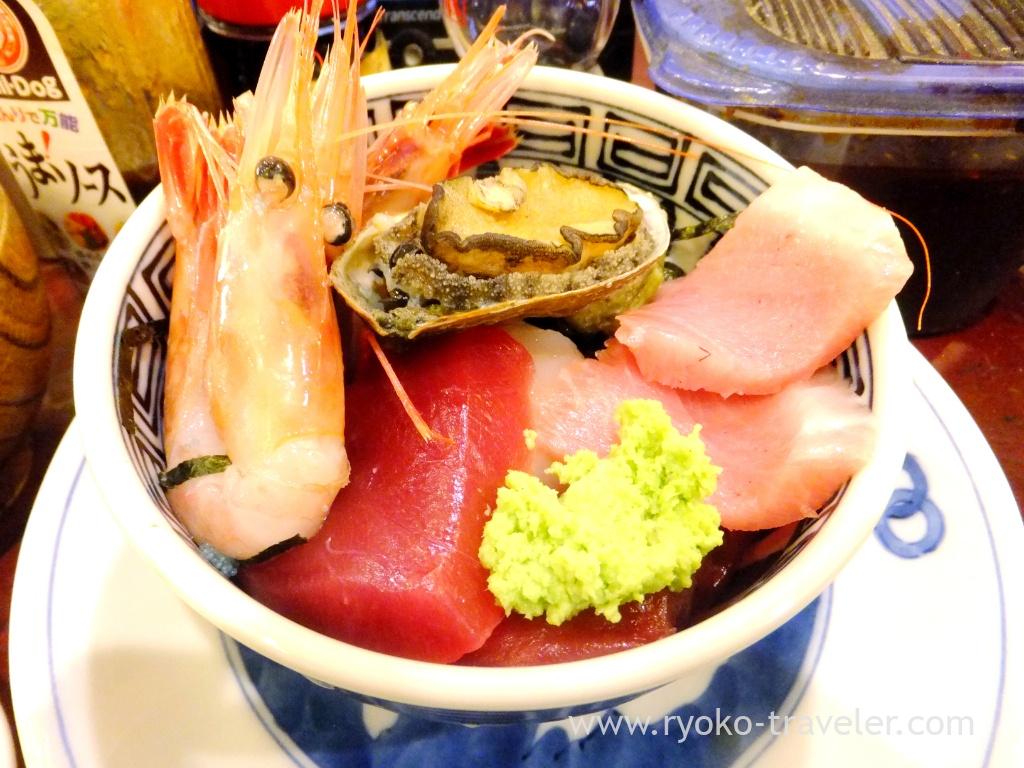 I think Yonehana's sashimi bowl is the best sashimi bowl in Tsukiji Market all the same. But that day's sashimi bowl was not much size as usual. Probably it was end of the year, so they didn't have much foods. I heard that Yonehana was closed before 11 a.m. that day. Every foods were out.
I recommend all tourists from abroad not to go Tsukiji Market last business day of the year. because it was incredibly crowded and every eateries don't have much foods because it is just before consecutive holidays. I never go, too 😛 I was exhausted.
About

Name Yonehana (米花)
Open Morning through noon
Reservation Unavailable
Credit card Unavailable

Google Map (Current location in Toyosu Market)