Yakiniku Jumbo Hongo (焼肉ジャンボ 本郷店) is one of the popular yakiniku restaurant in Tokyo. Not only Japanese people but also tourists from all over the world visit and like this restaurant.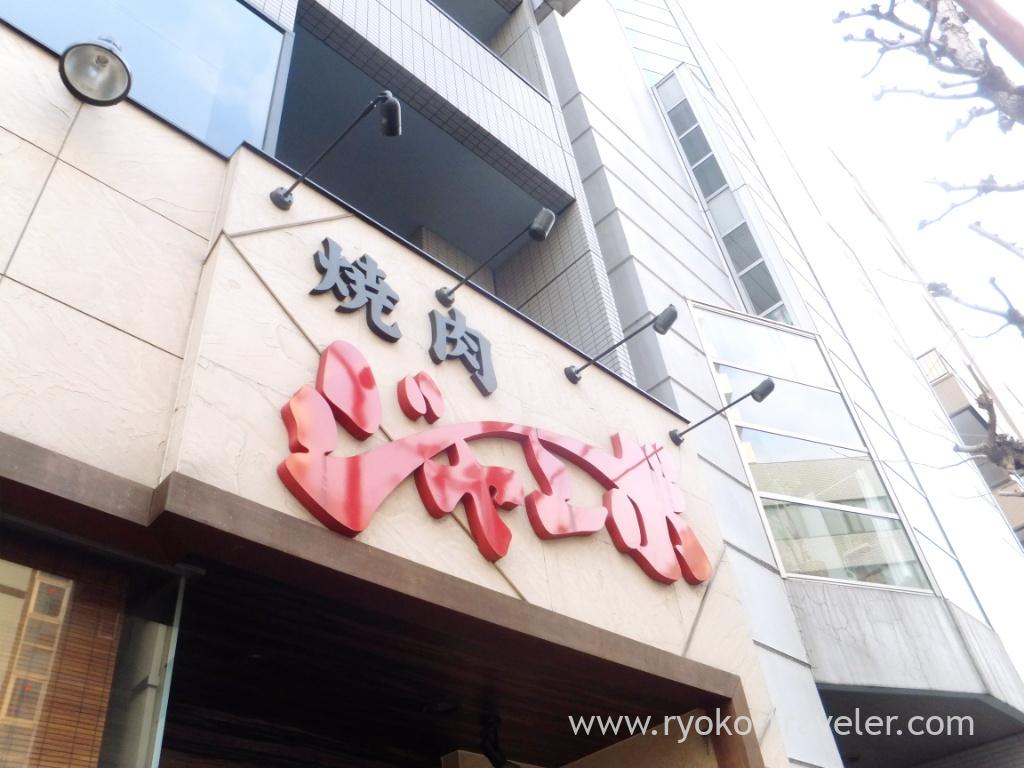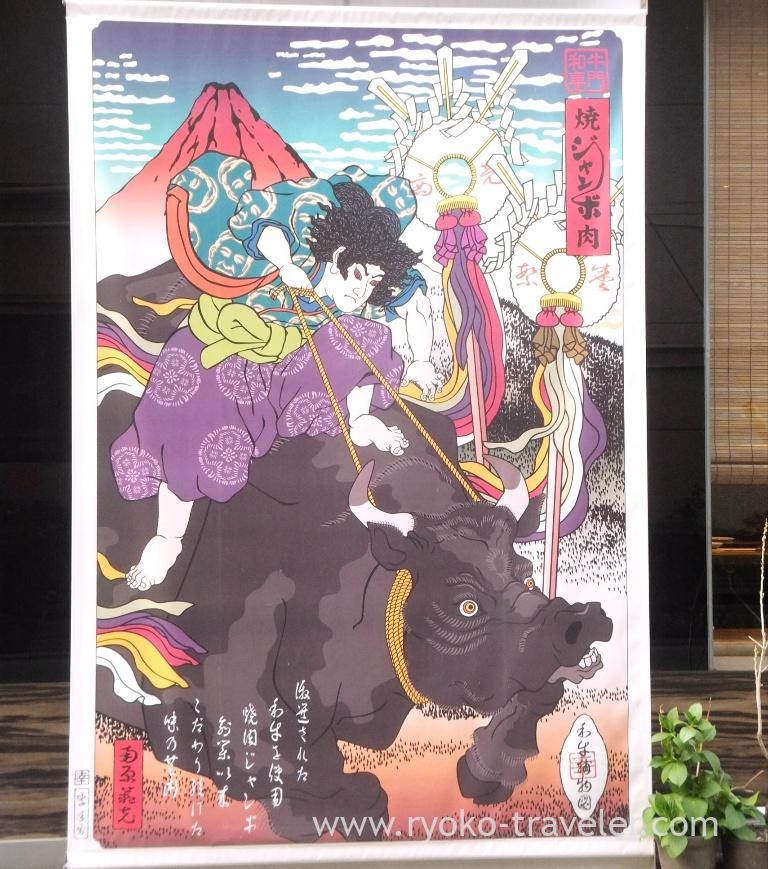 So you have to reserve in advance without fail. They are always full with reservation.
As soon as we were seated, sauces were prepared on our table.
They don't have course, so we ordered what we want to eat from the menu.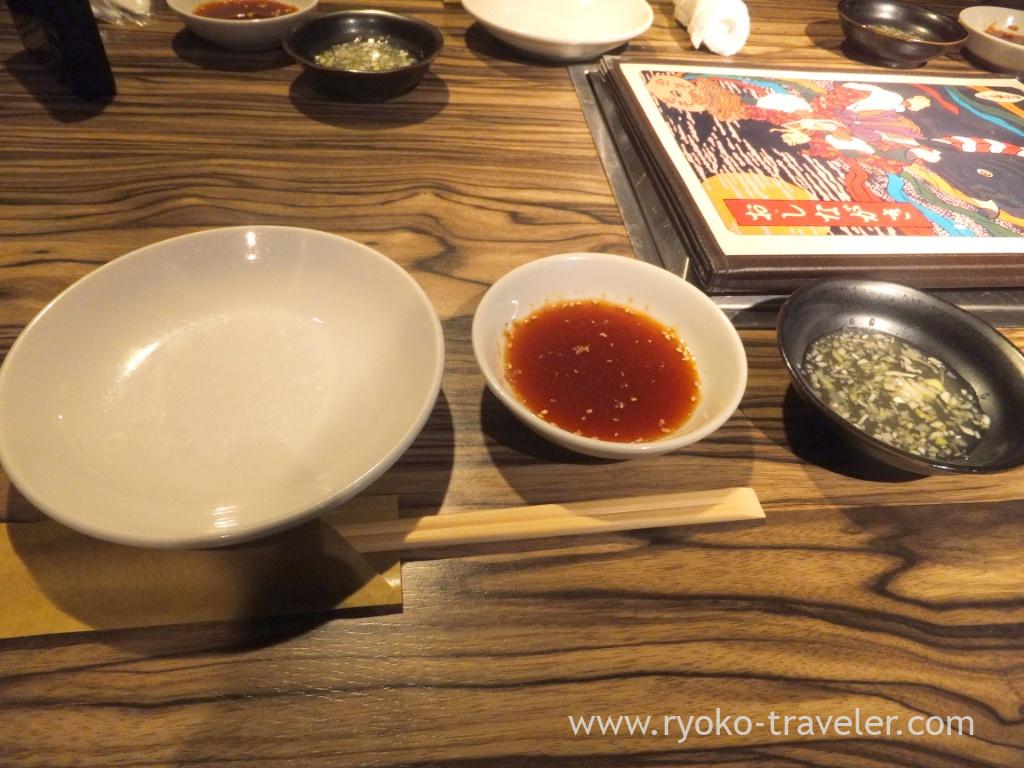 Anyway, kimchi is MUST. Assorted kimchi. But it was washy a bit.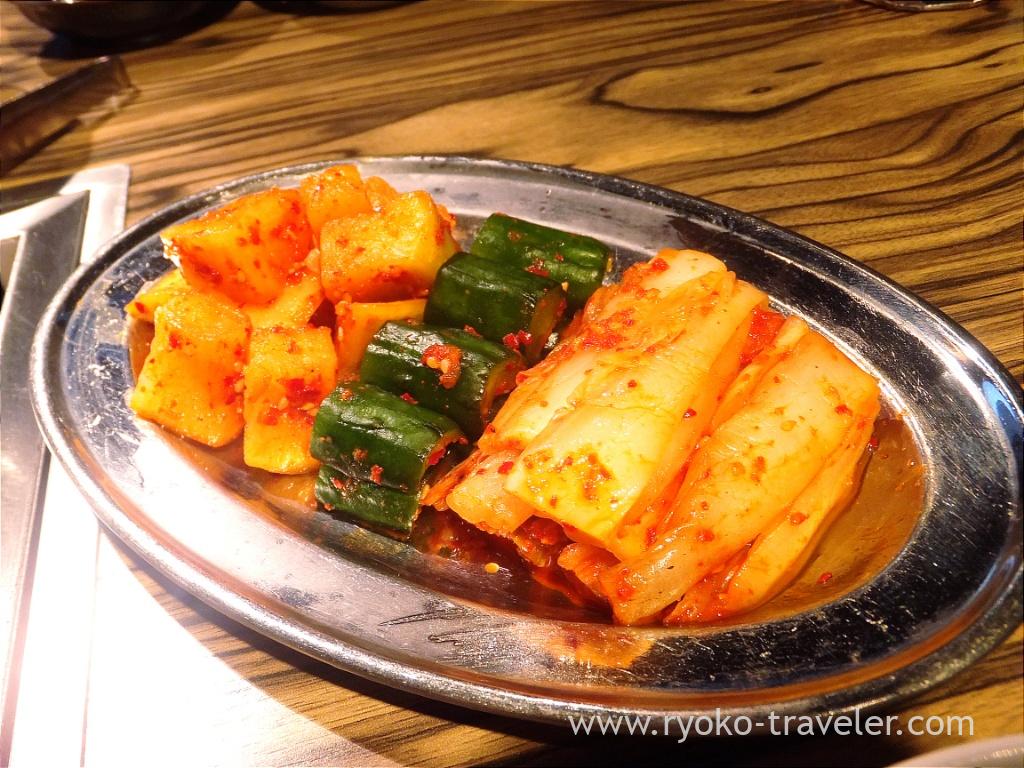 To our great disappointed, they accepted only one dish of salted special beef tongue per one group. They explained that their beef tongue is precious. They didn't have much of it in stock. Certainly it was fatty and good, but we wanted to eat more…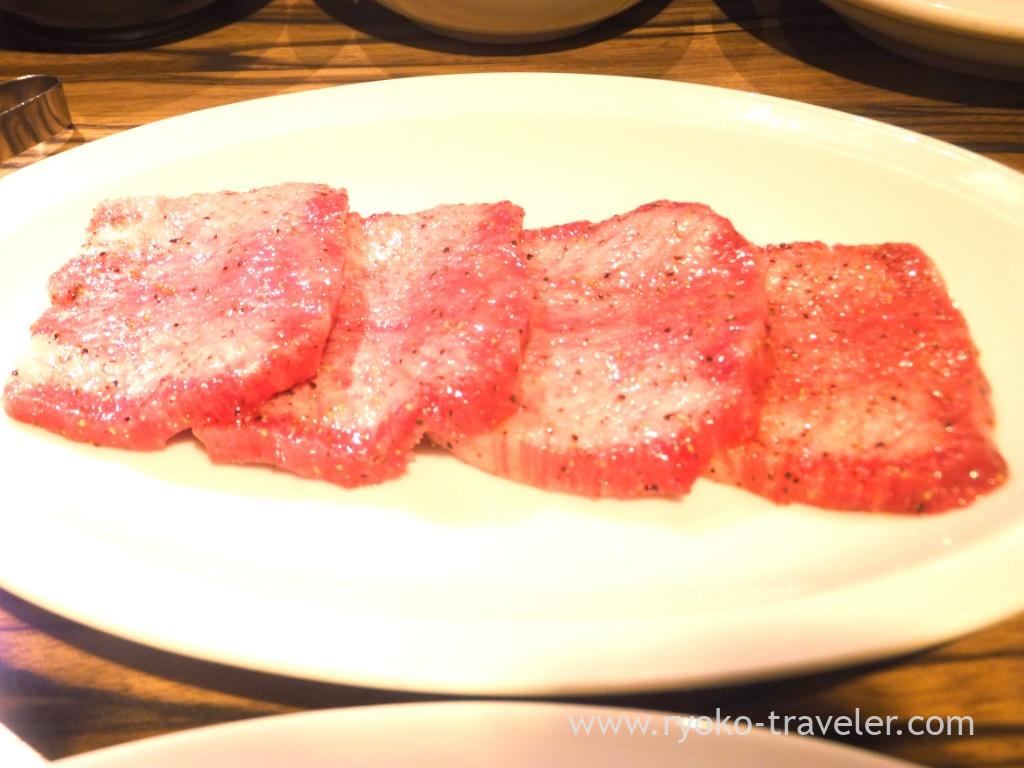 Beef heart. We ate it with lemon and green onion. Its texture was awesome.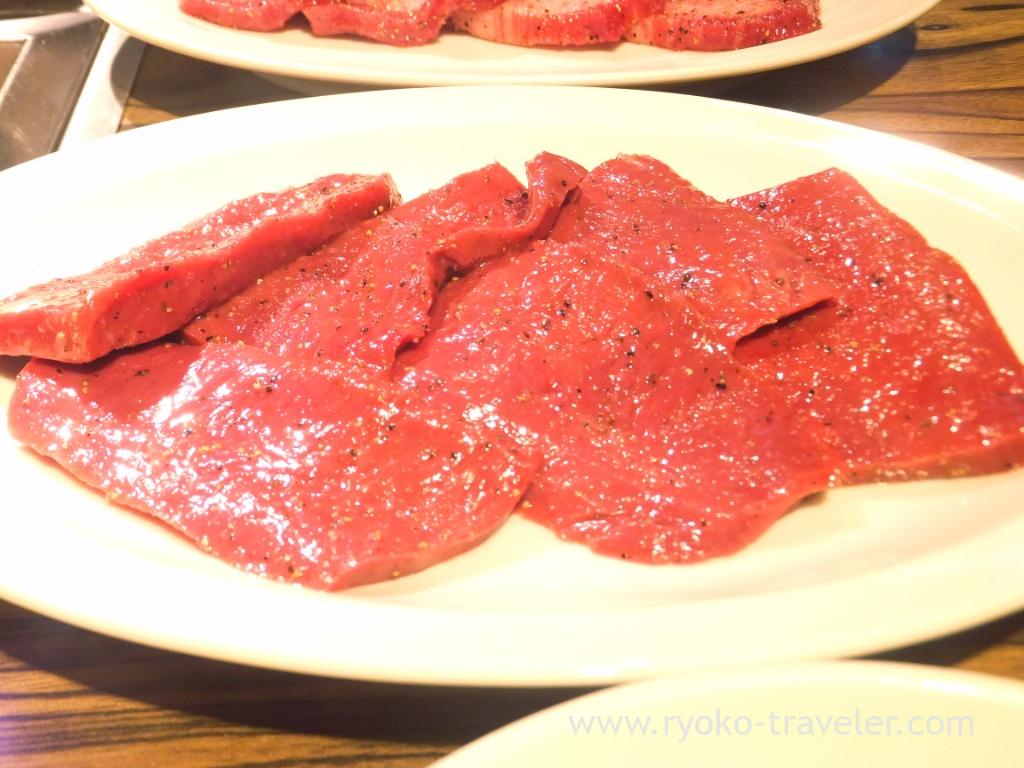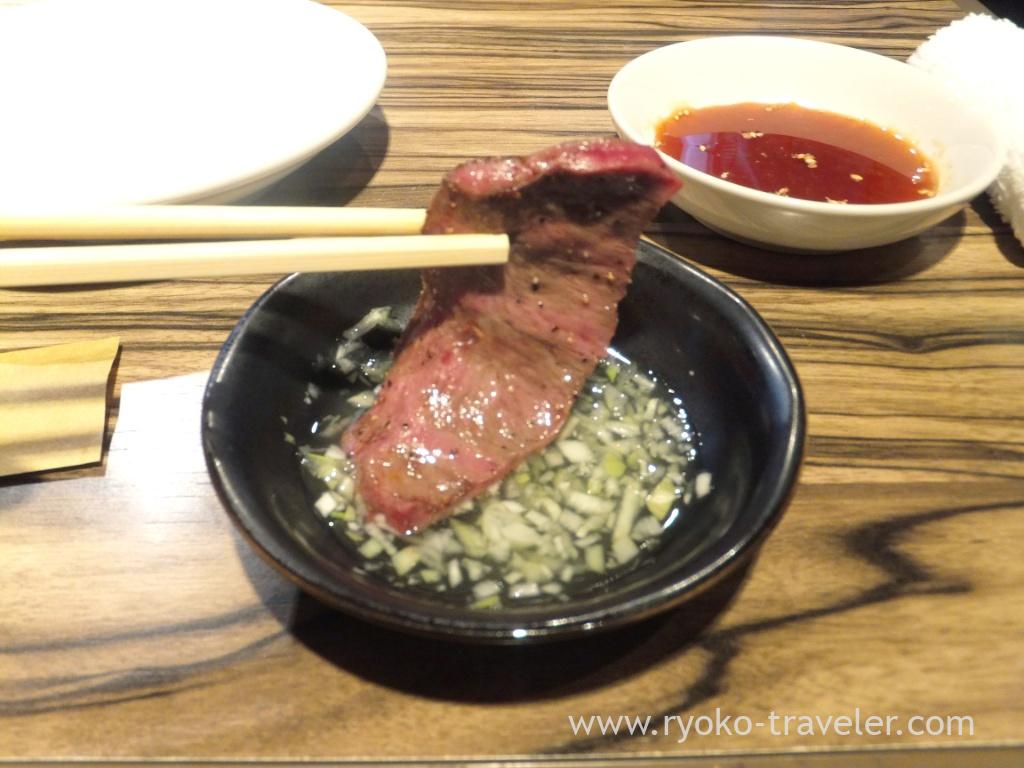 Special Loin (上ロース, 2100 yen).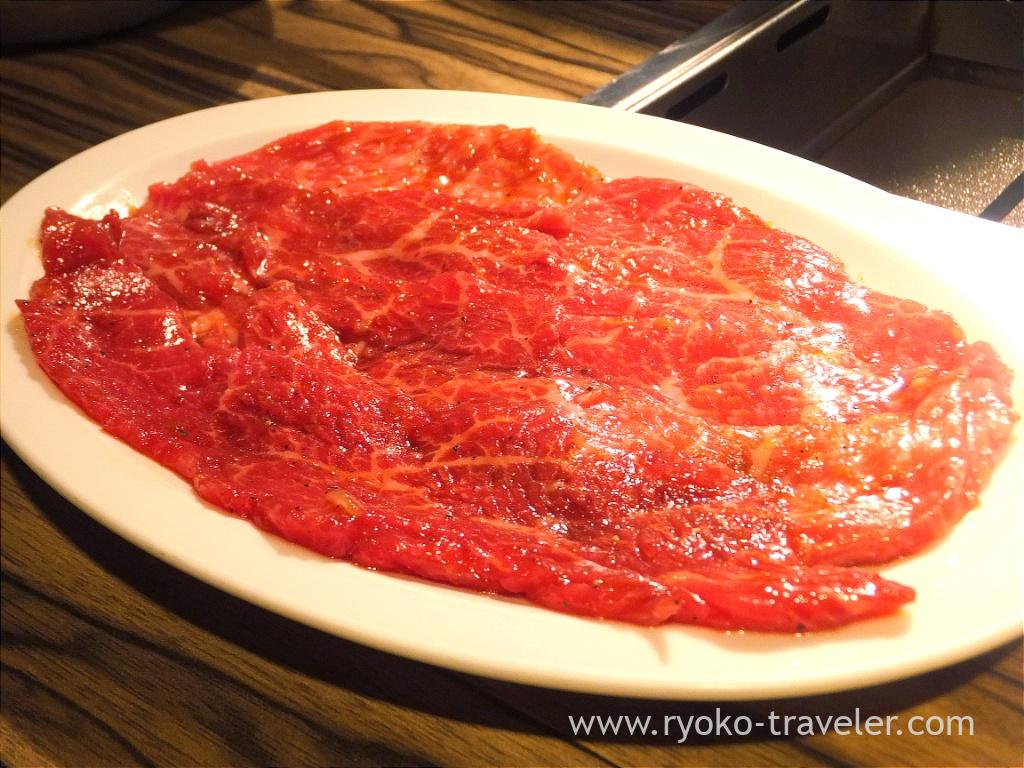 Special Karubi.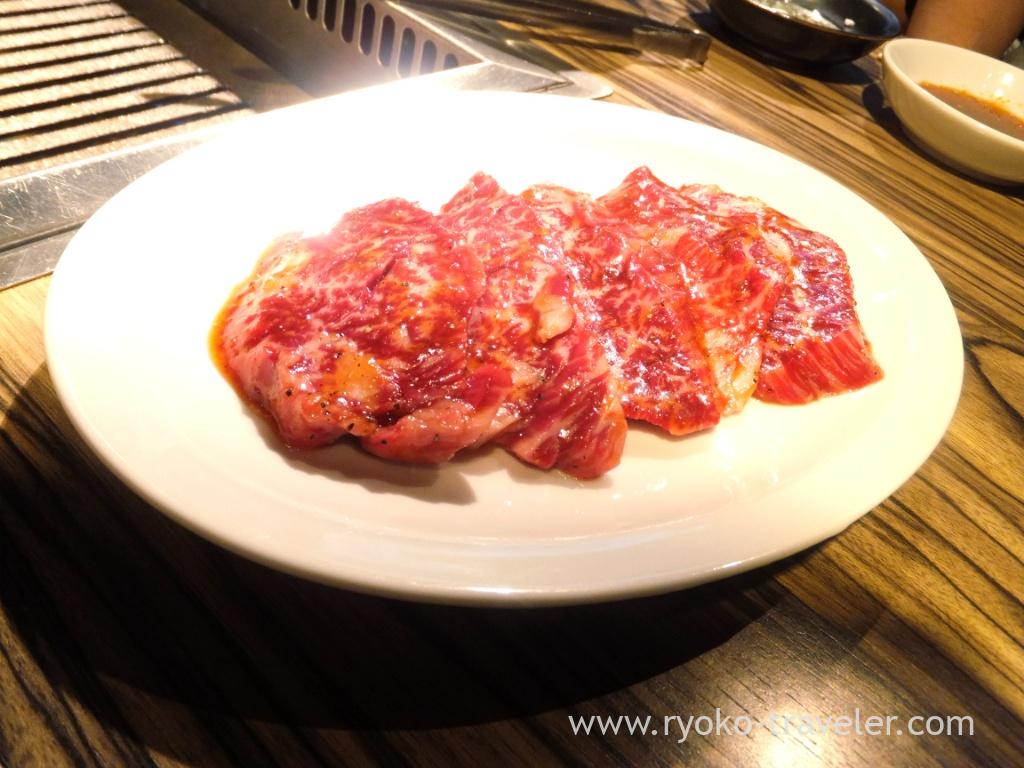 They also prepare such a special menu having rare parts of beef meats.
some meats are current price.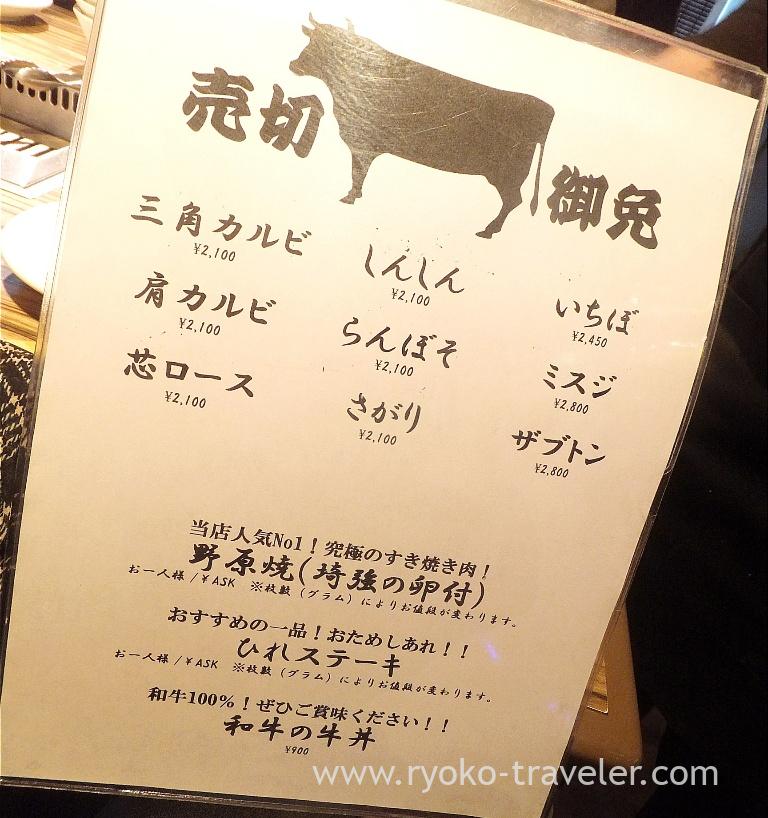 Nohara-yaki is one of the precious meat on the menu. Of course, we ordered it, too. Nohara-yaki's meat is such long and thin marbled meat. Basically guest grill meat at this restaurant, but this Nohara-yaki is, staff grill and cook in front of us.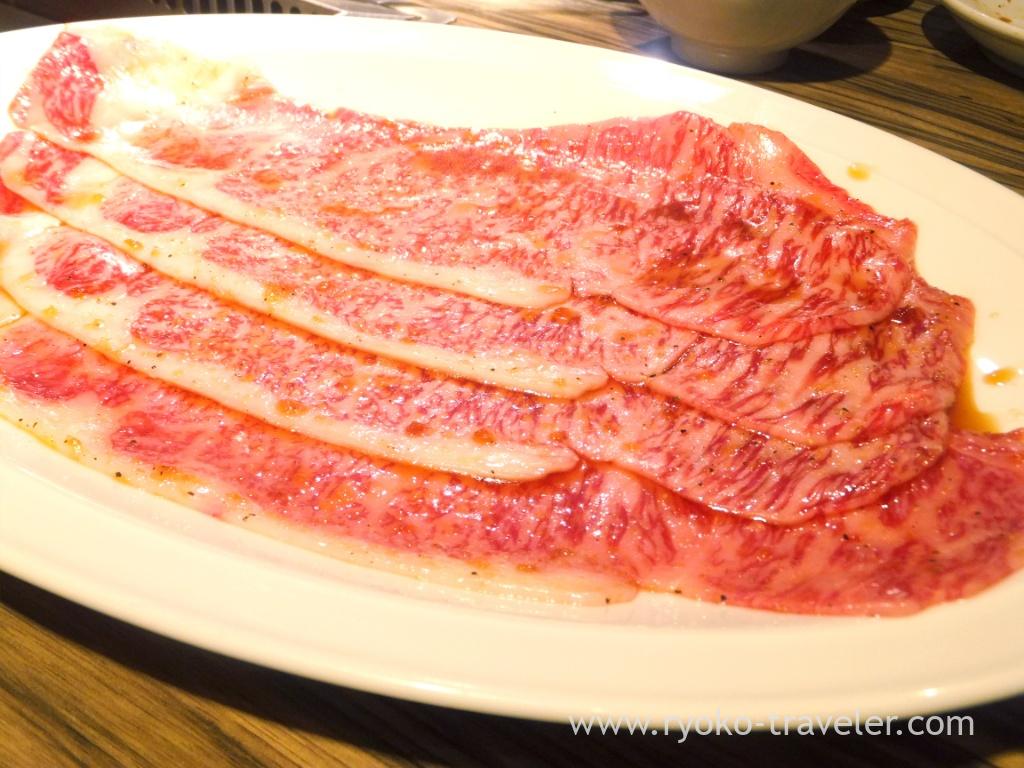 And this egg. This is named "Saikyo-no-tamago" (埼強の卵). It's from Saitama prefecture. We beat this egg and waited.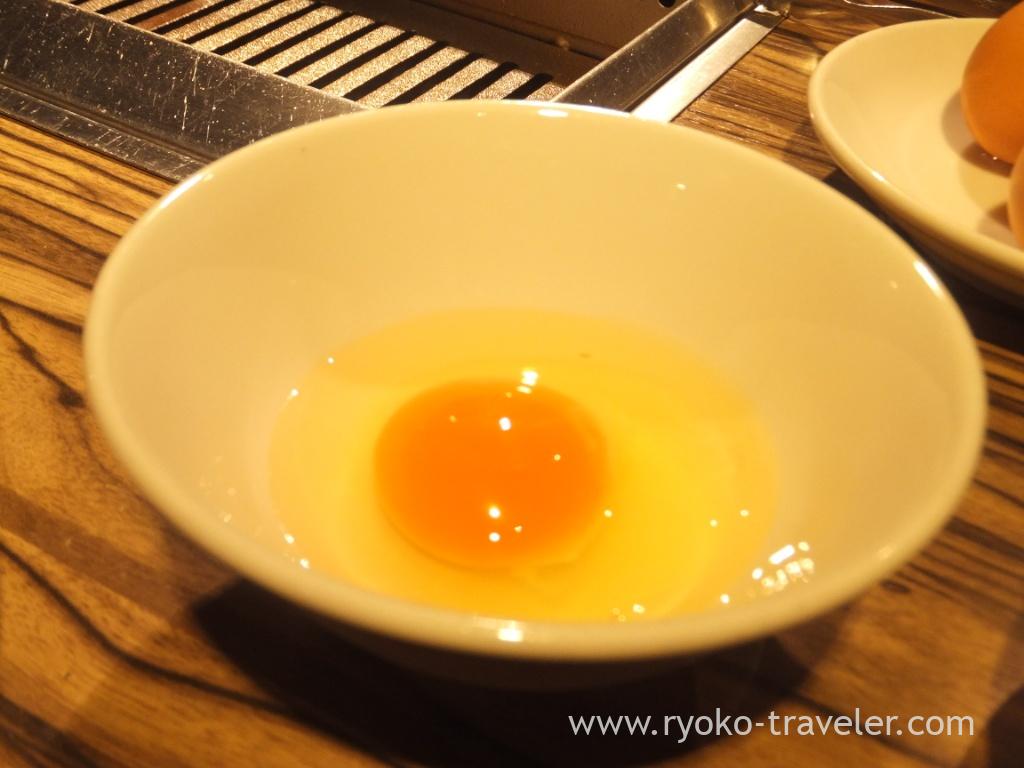 And then the staff grill our meat with rare. And then he put meat onto the beaten egg. It's Sukiyaki-style. Awesome beef meat dressed with egg is…needless to say…Invincible.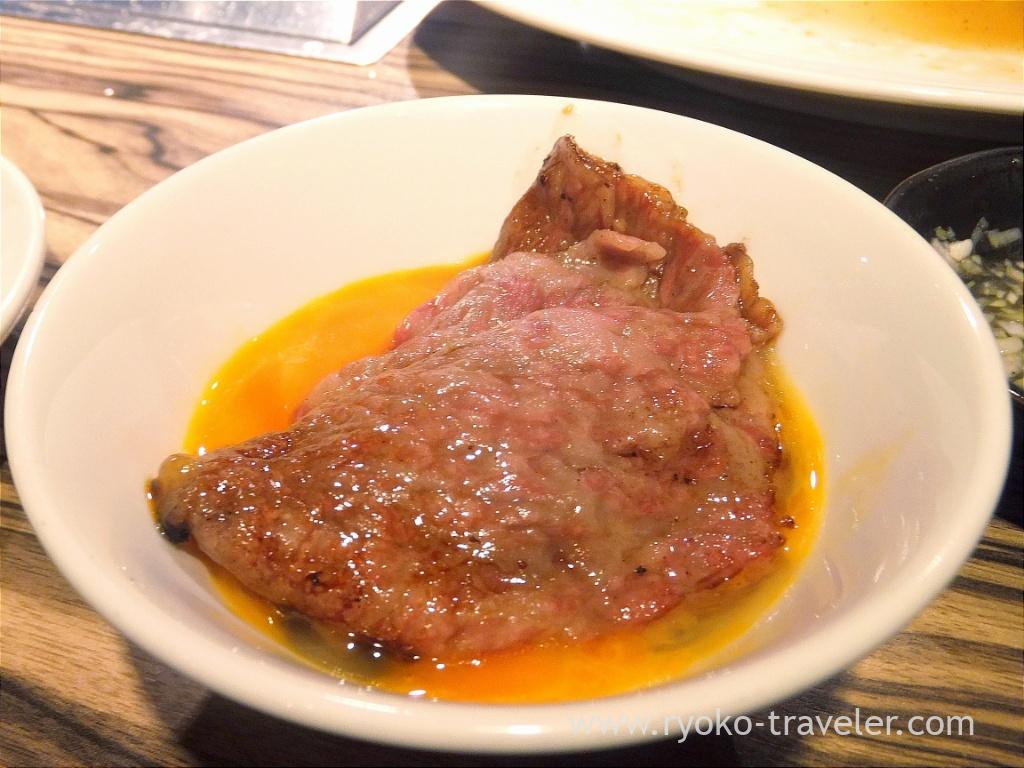 And another, Outside skirt.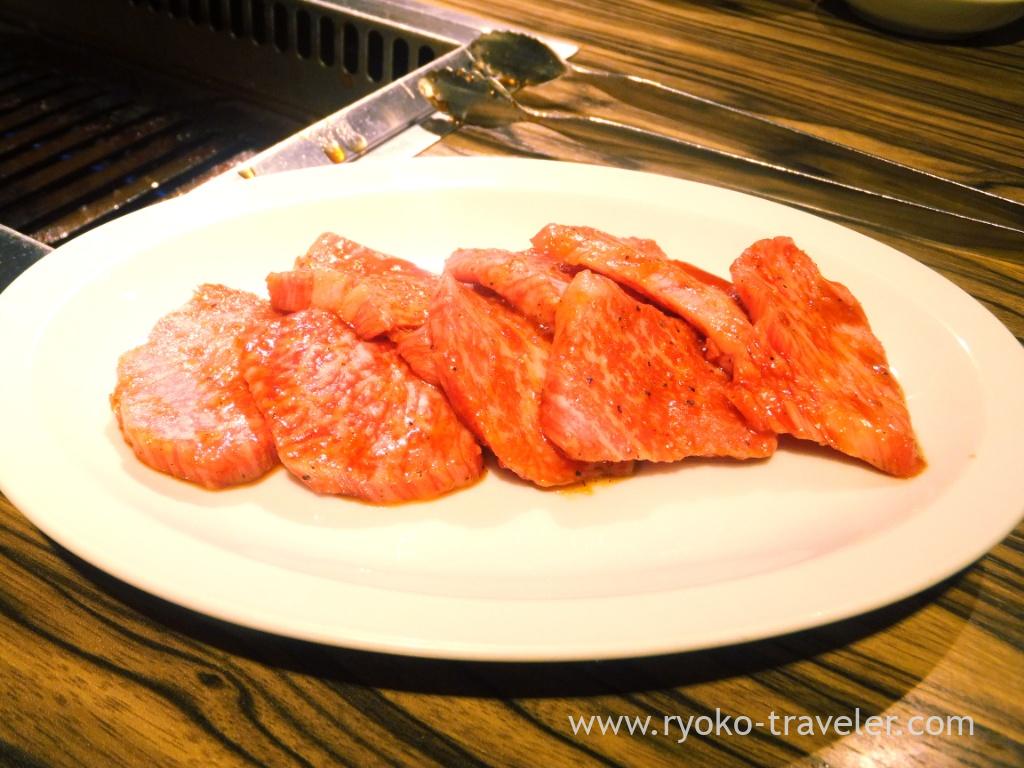 Rib eye.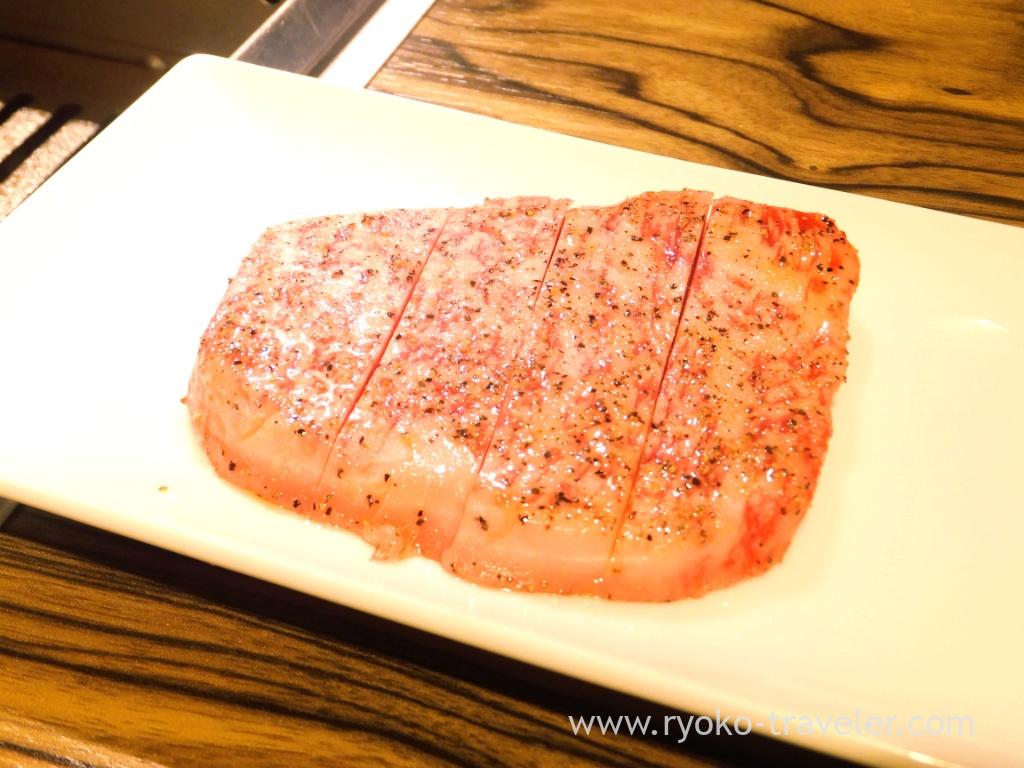 Chuck Eye Roll.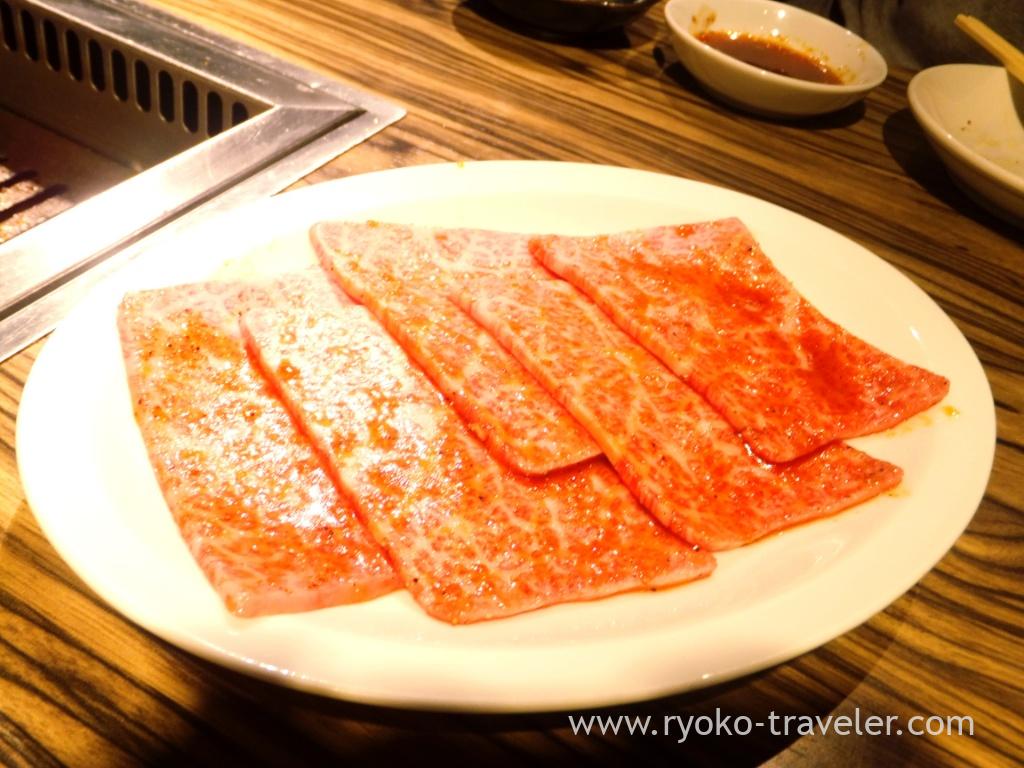 At last, we ate rice and udon that the staff recommended.
One is Gyudon. Certainly, it was delicious,,, but truthfully speaking, I couldn't find the difference between it and Yoshinoya's gyudon except the amount of meat.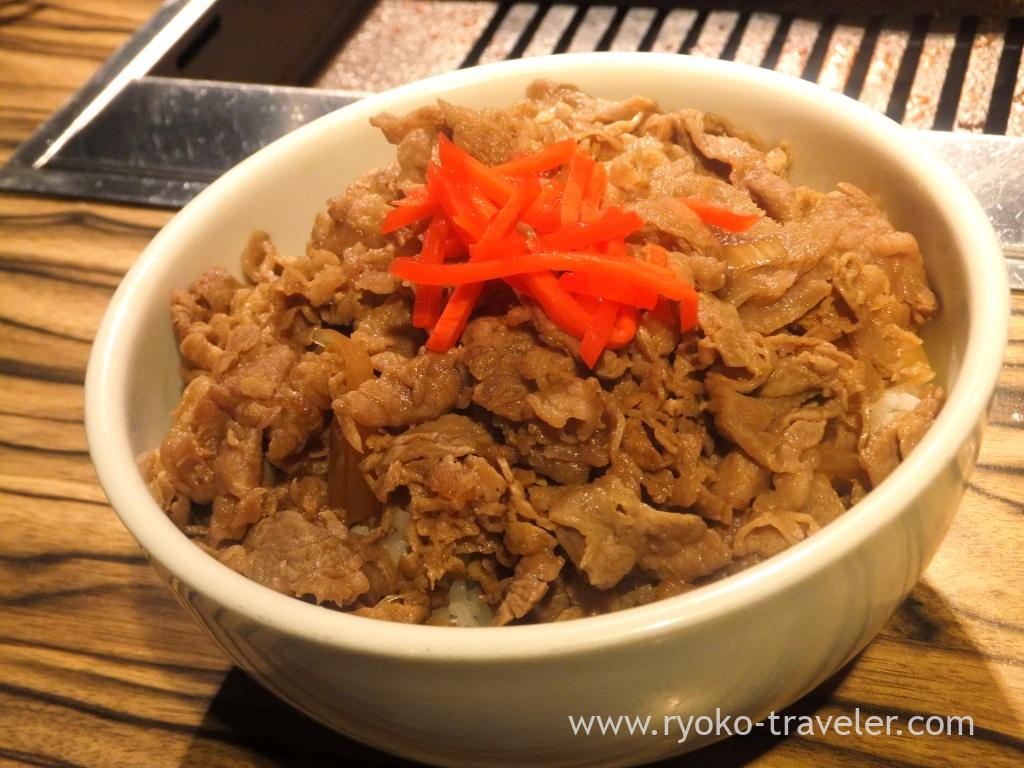 Curry and rice. Also this was not bad, but I it was not so good.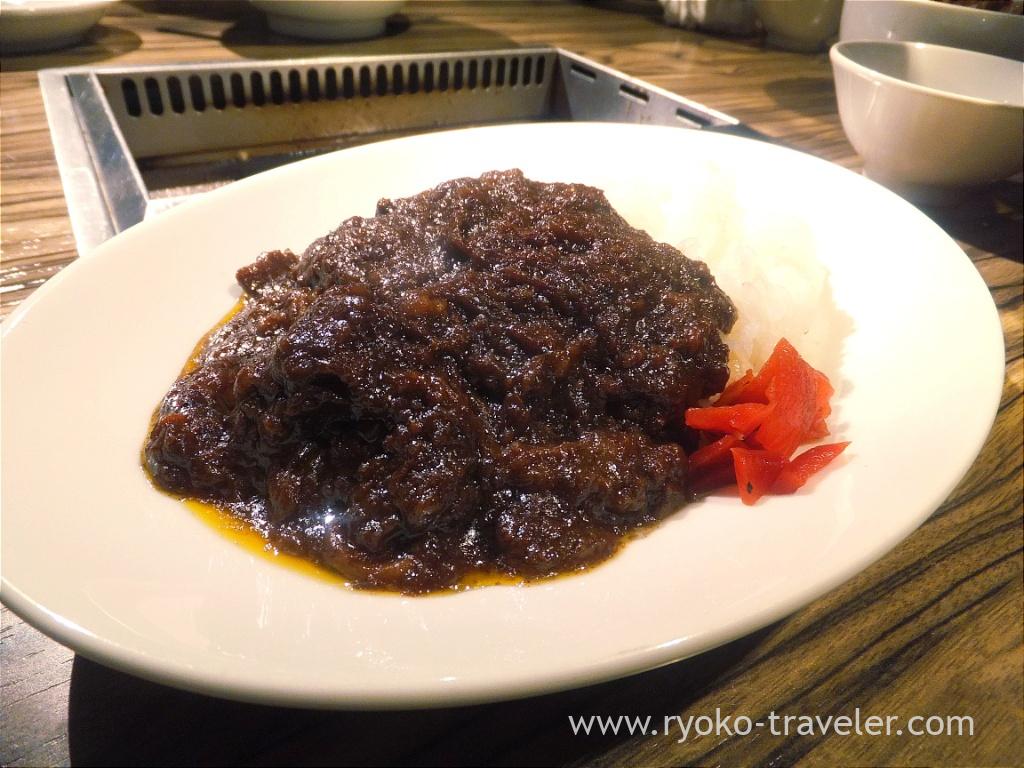 Salted short rib udon, too.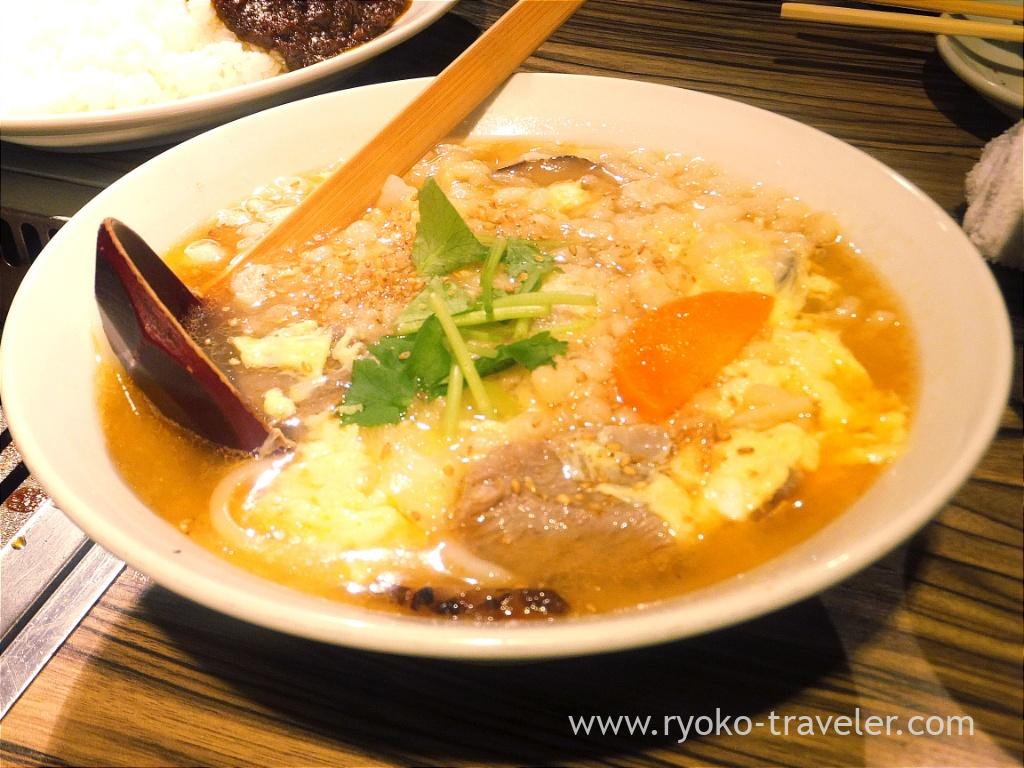 Each parts of the meats were good. But rice and udon was not good. Of course, not bad.
We should to eat more meats instead of those rice and udon :p
About

Name Yakiniku Jumbo Hongo (焼肉ジャンボ 本郷店)
Open Dinner
Reservation Required
Credit card Available
URL Website, Instagram, Twitter
Google Map