We got to Verona from Milano by bus. I didn't know this town. Though I looked it up with my guidebook, there wasn't the word "Verona". Then I searched for it on Trip Advisor, and I understood The Romeo and Juliet is set in this city. Piazza Dellerbe is at the center of Verona.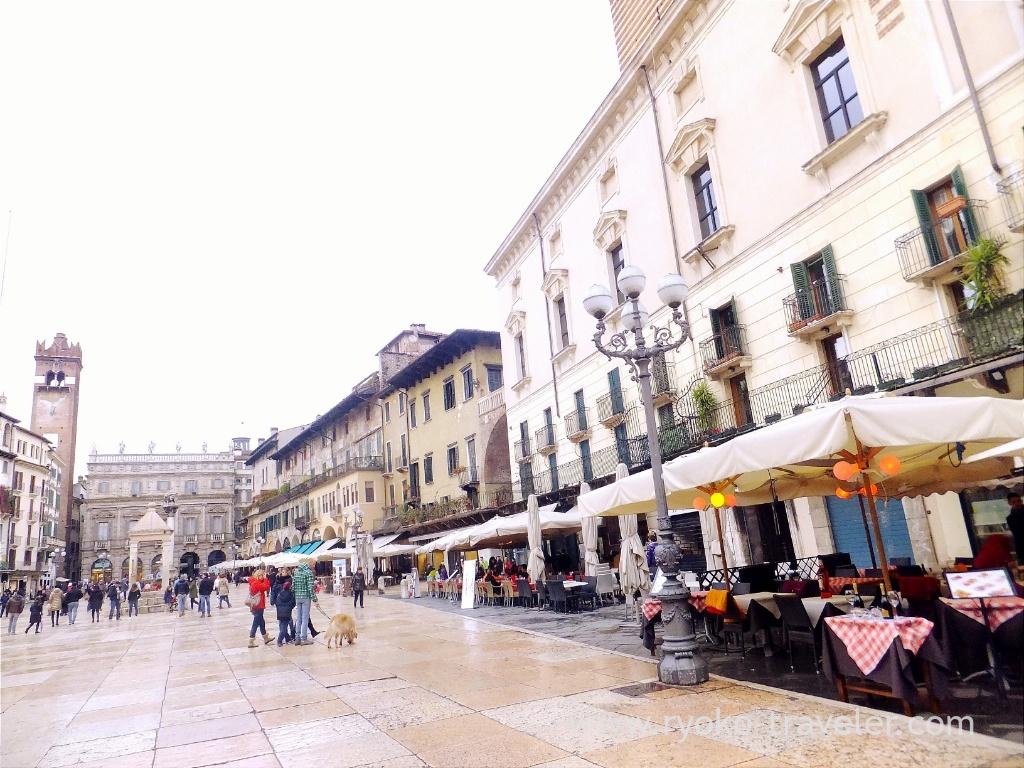 Ponte Pietra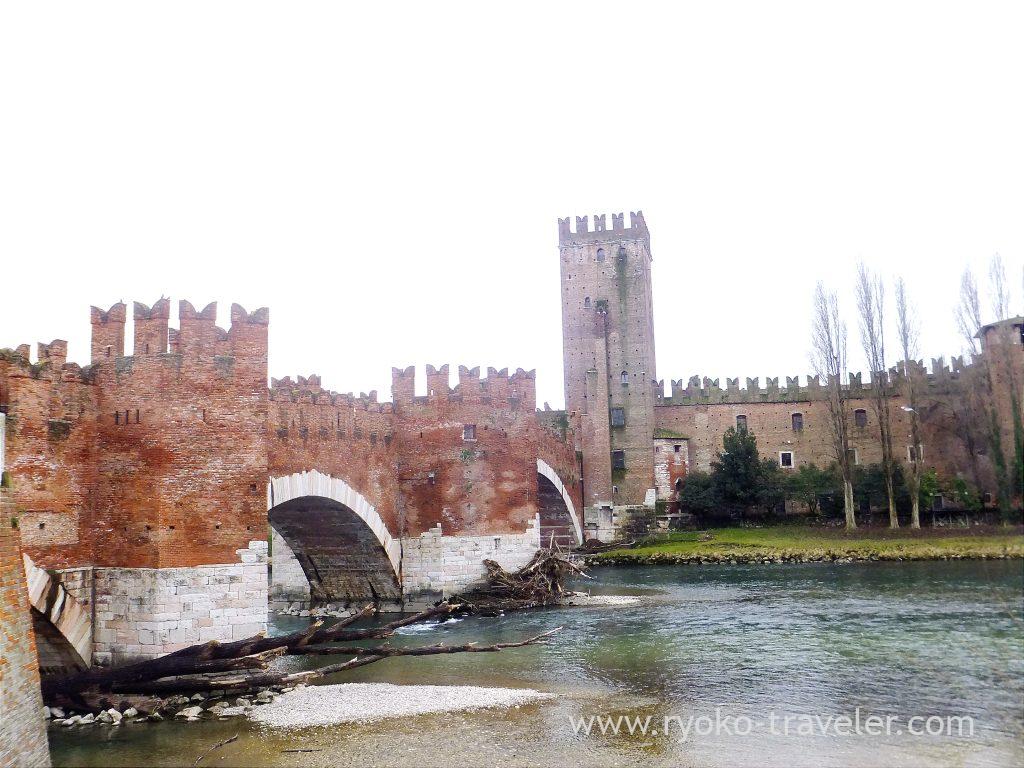 It look like Mont-Saint-Michel.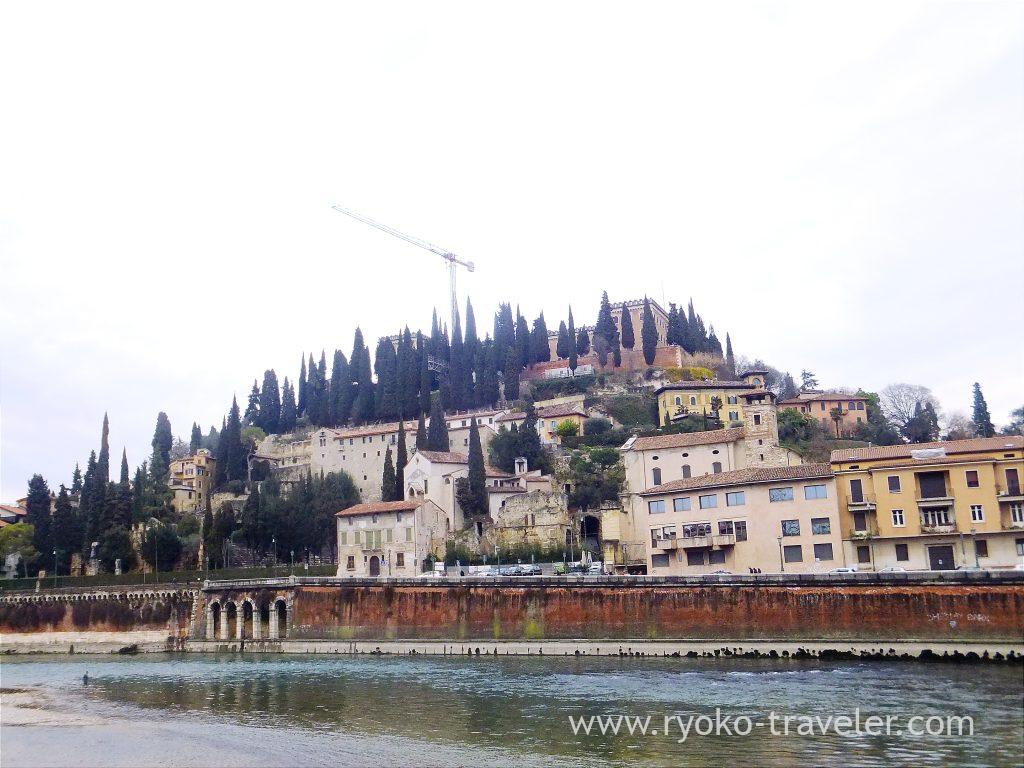 Arena. It is Amphitheatre, the same as Colosseo. This is the third largest amphitheatre in Italy. Now it is still used. Opera performance is held frequently.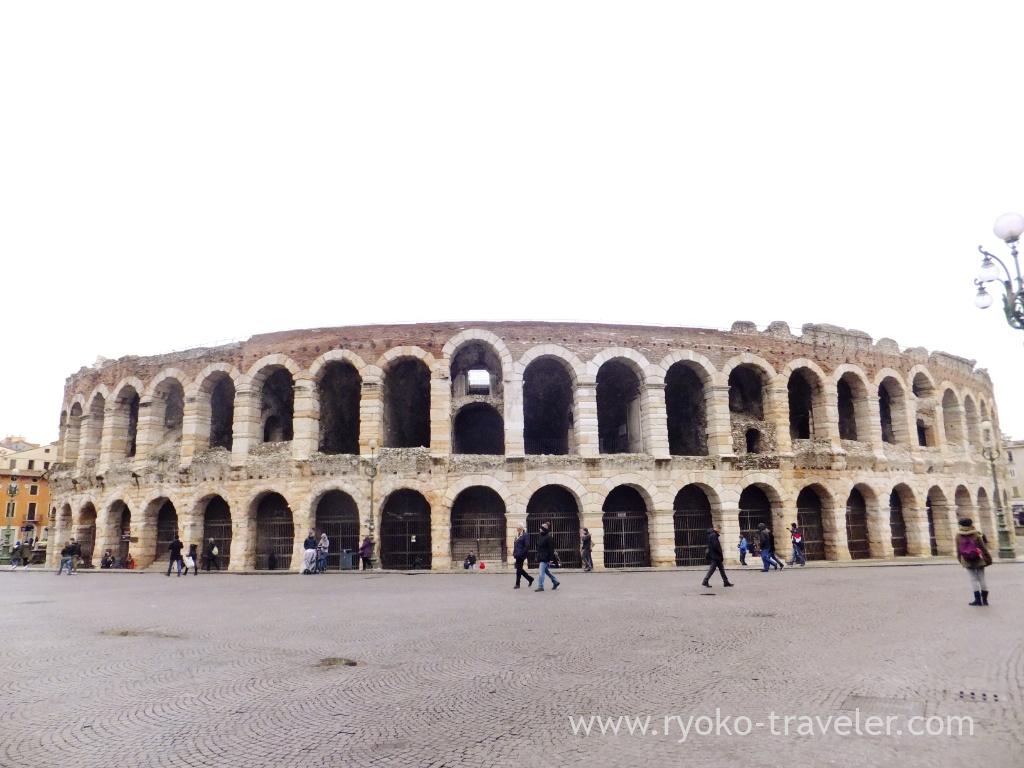 Heart-shaped art object is in front of Arena.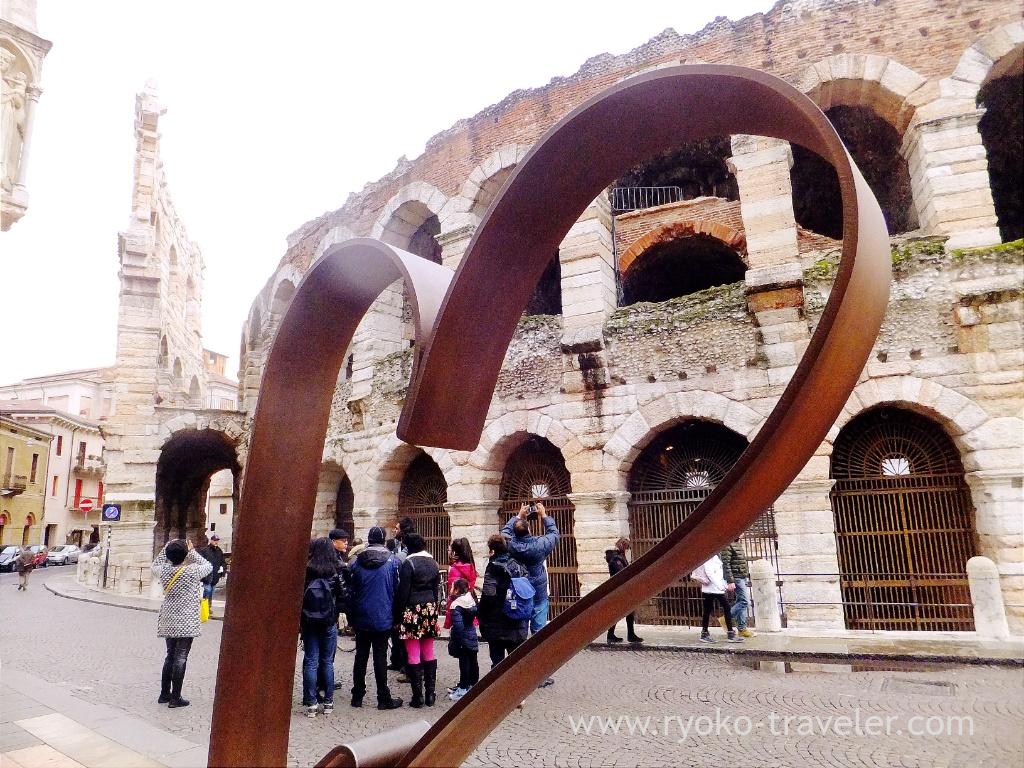 There is home of Romeo and home of Juliet.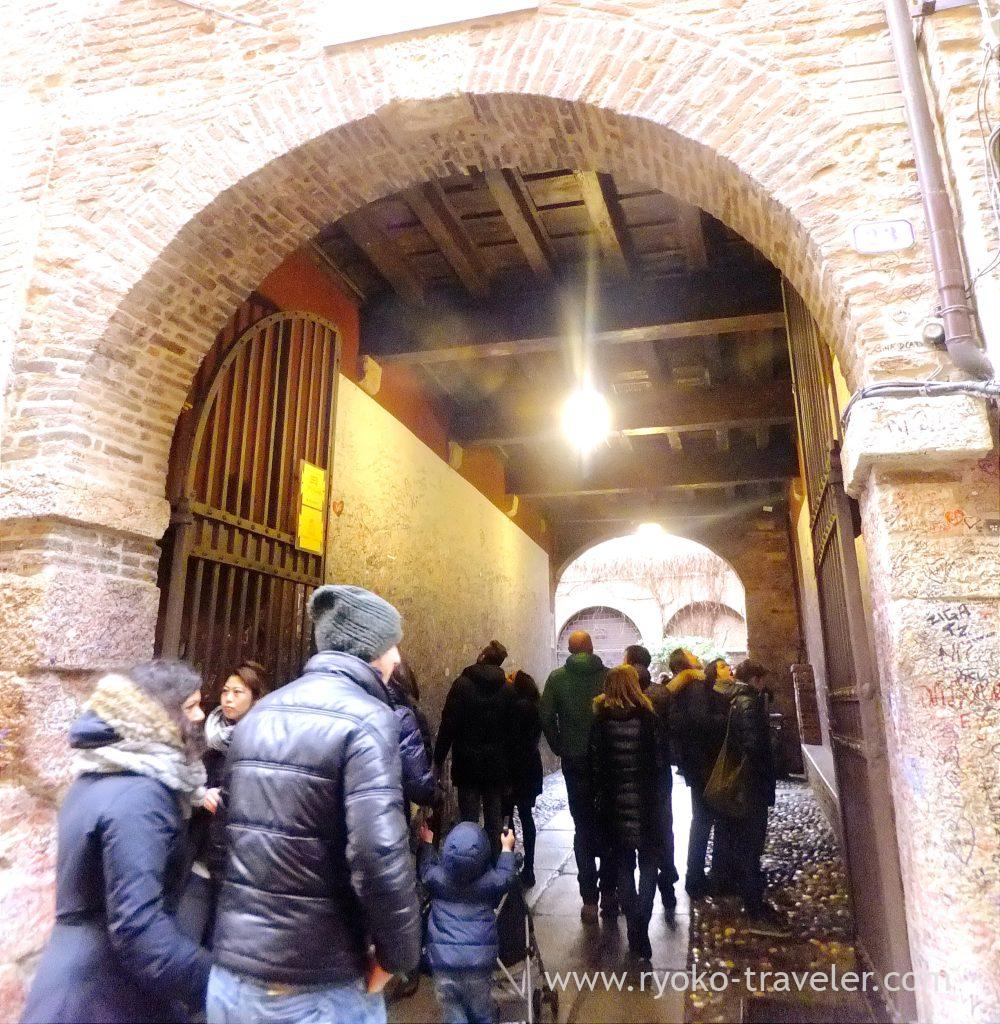 She's Juliet. Many people gathered. It is said if you touch left or right breast, you can marry. Juliet was completely surrounded by tourists who want to be taken picture with her.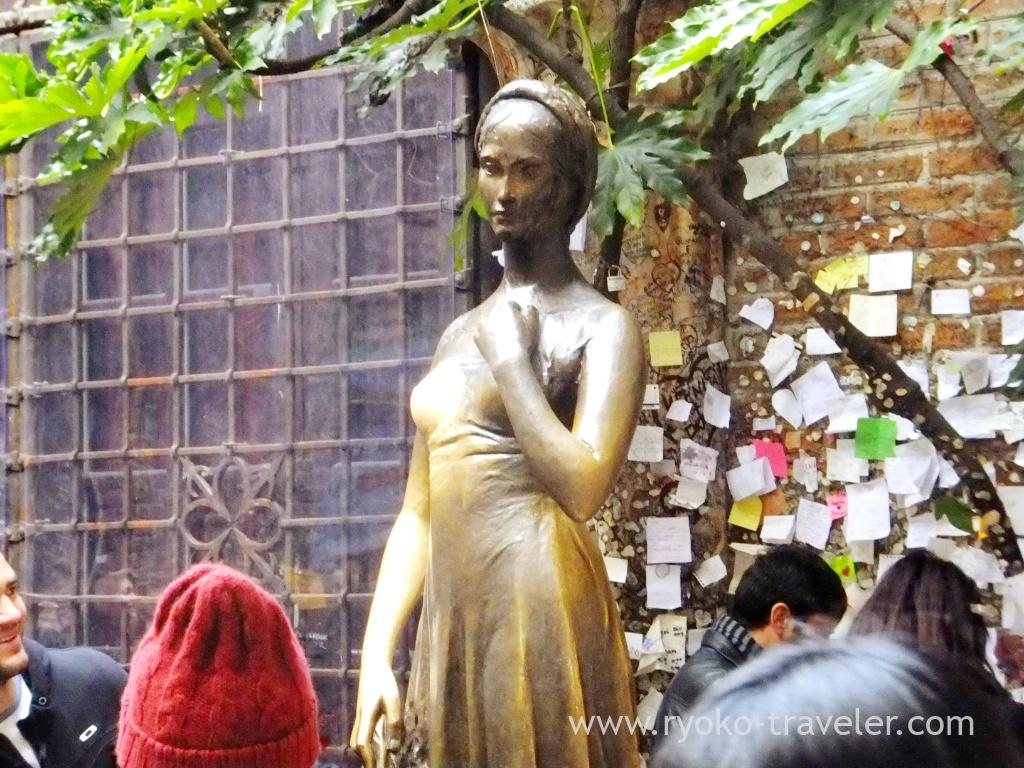 City hall.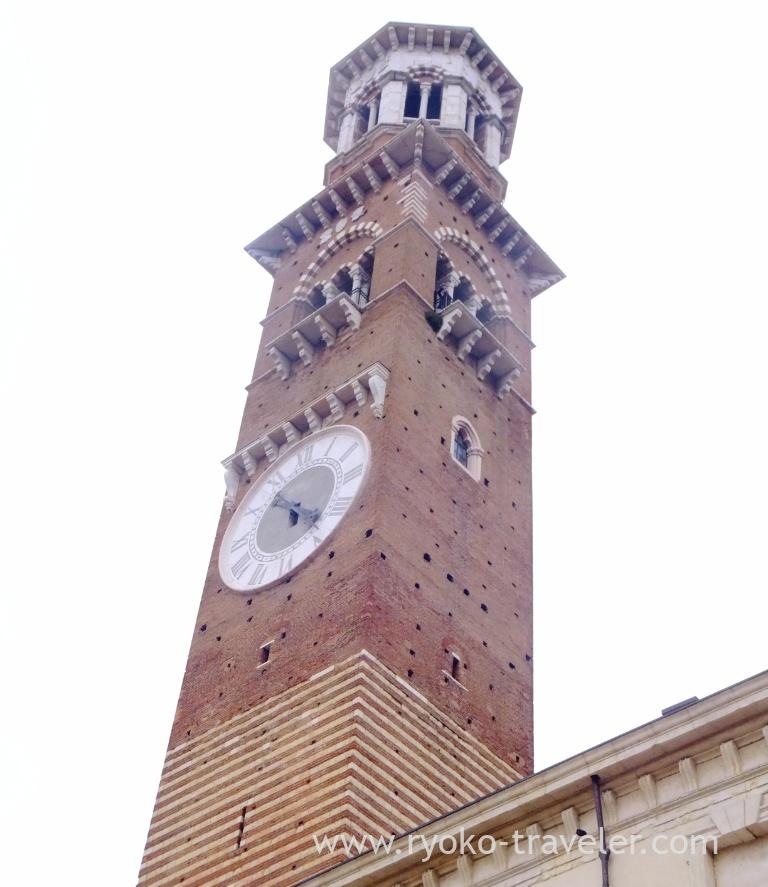 There are so many shops along streets and it was packed with tourists.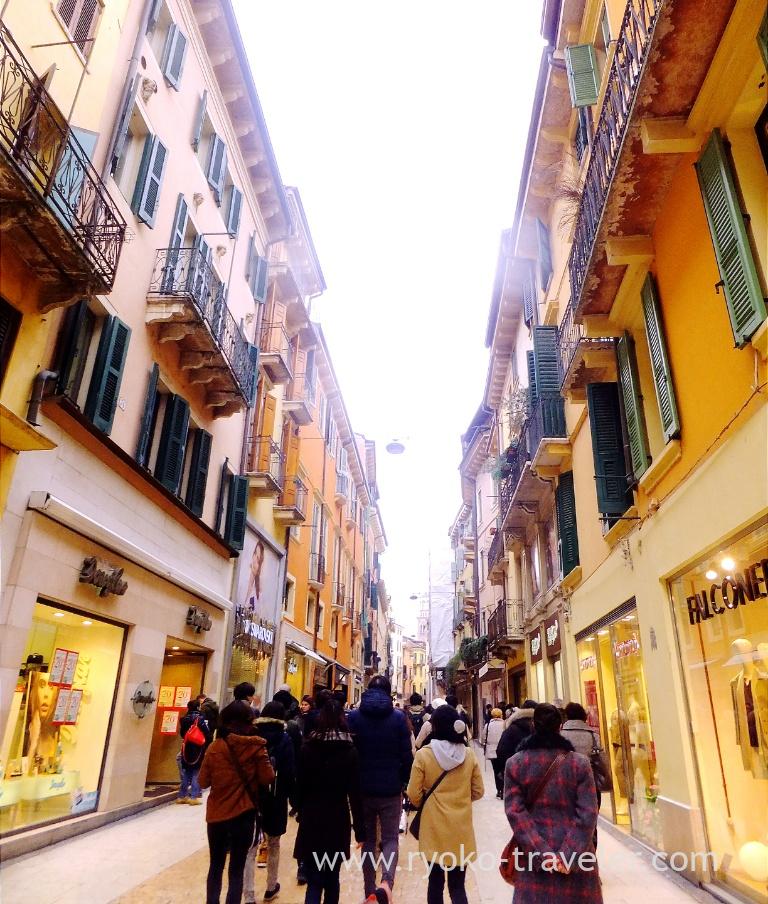 But there were few people and it was calm around S.Anastasia, far from center of the town. It was built in 15th century.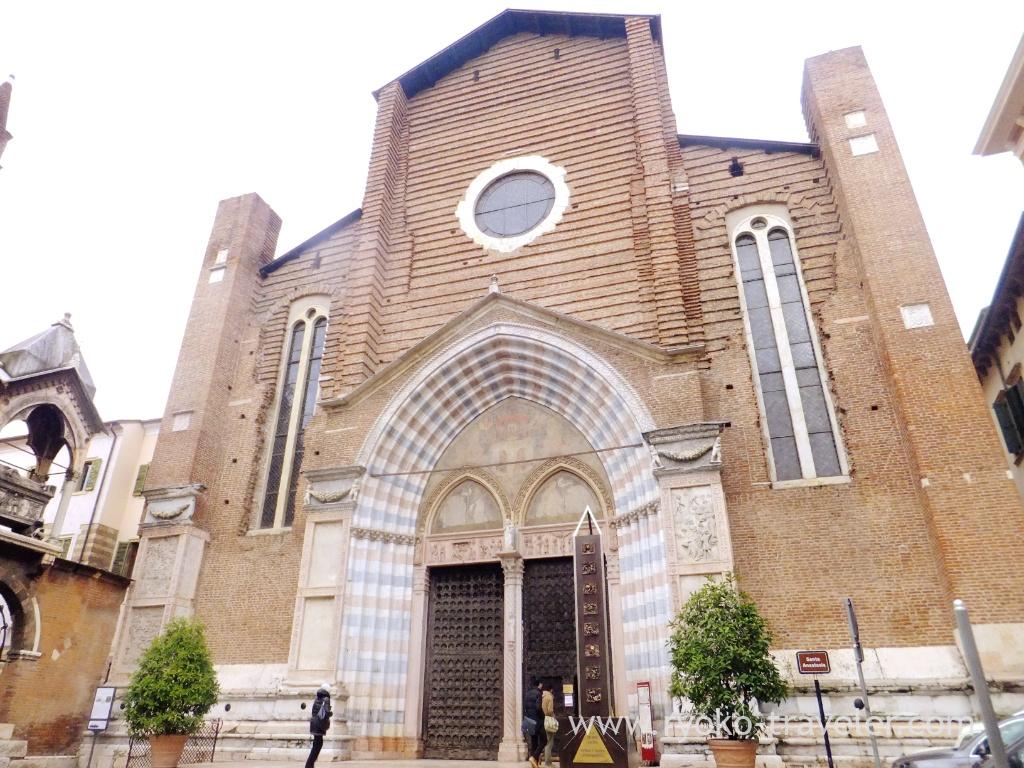 I wanted to go Duomo, too. But I had no time to go there because we had only two hours to stay Verona. It was too short.