I walked in Venice from this San Marco. It was partially under repaired.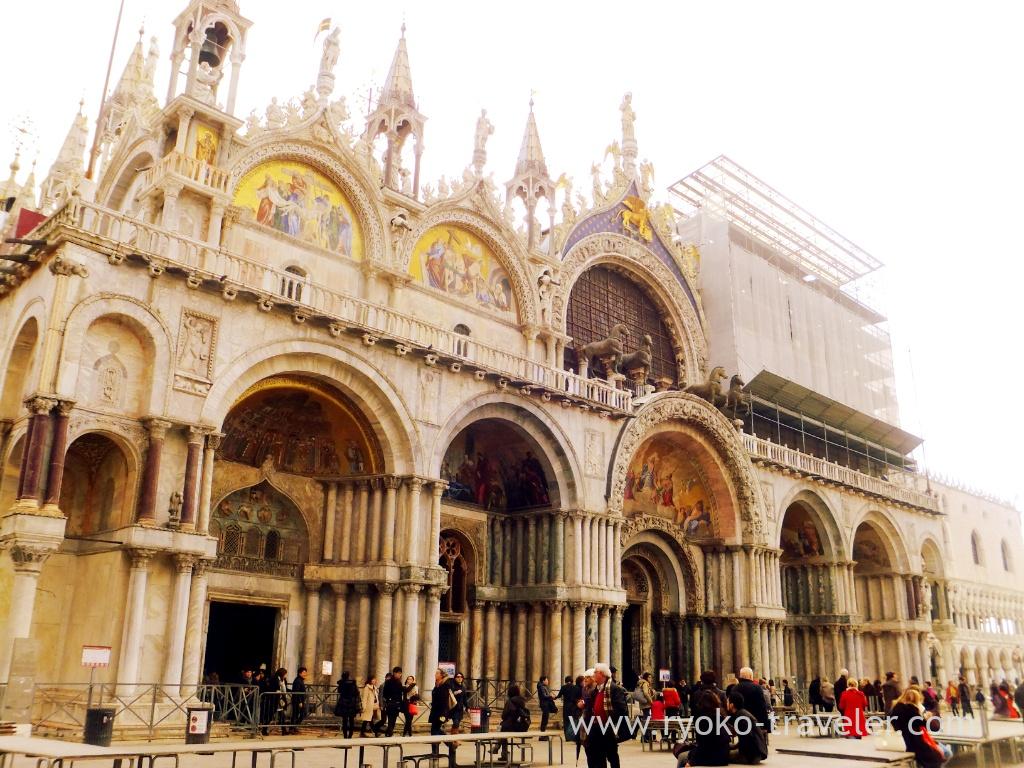 SOCIETAS MDCCXCII.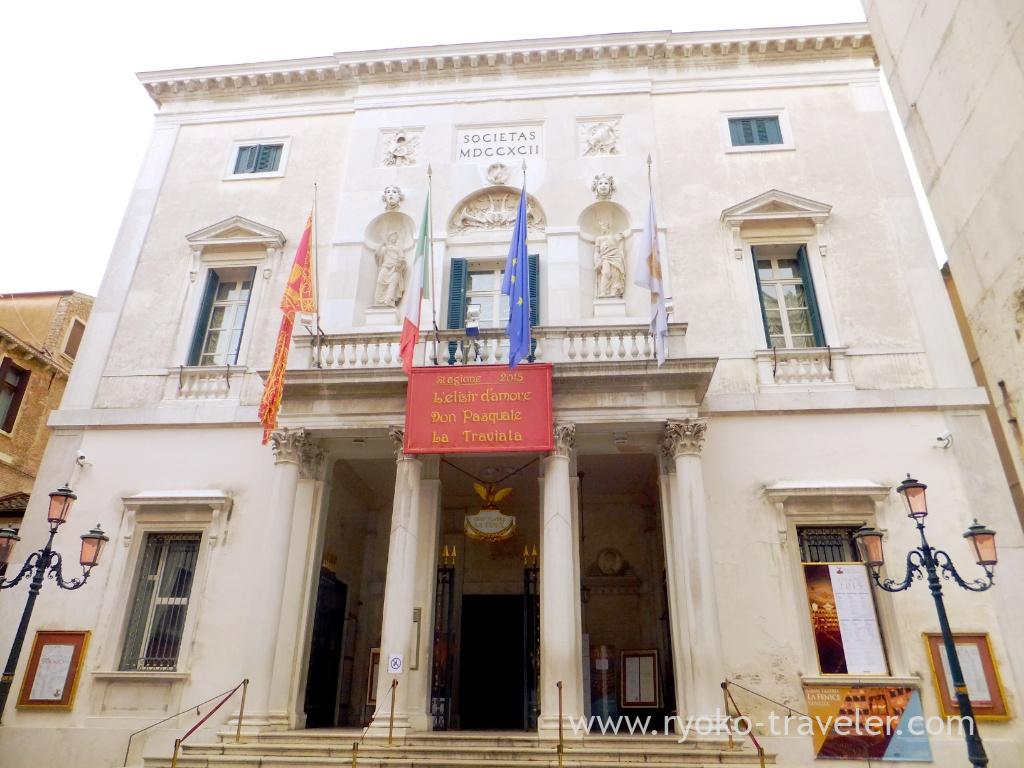 Great carving.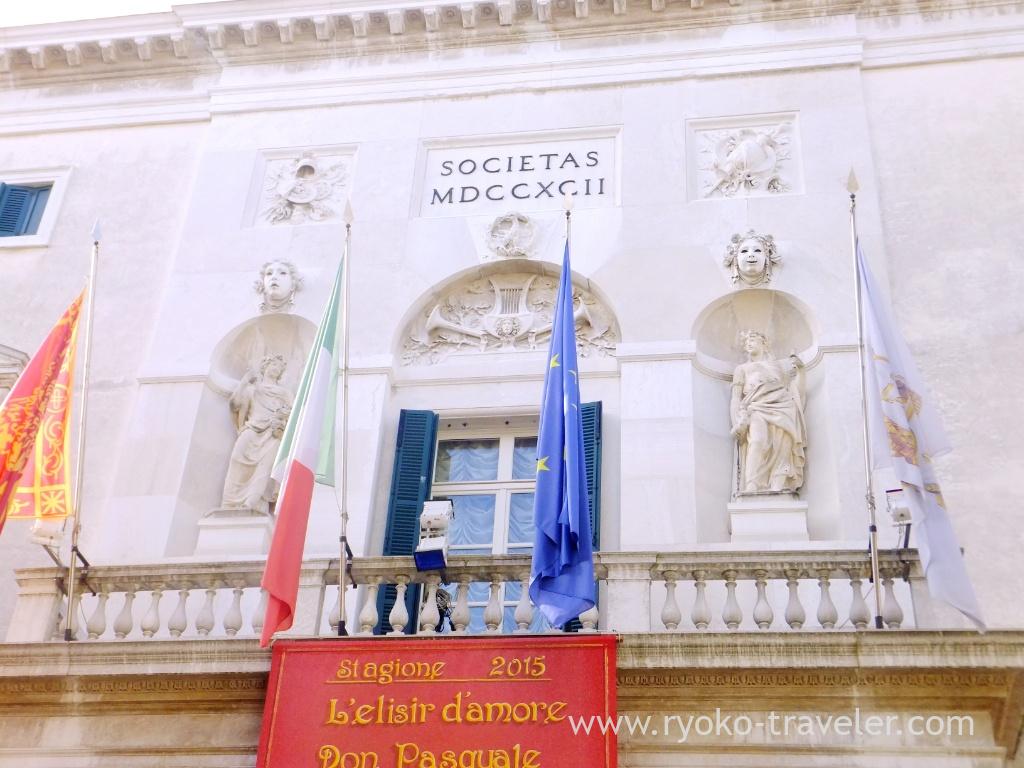 Canal. I didn't get on the gondola though.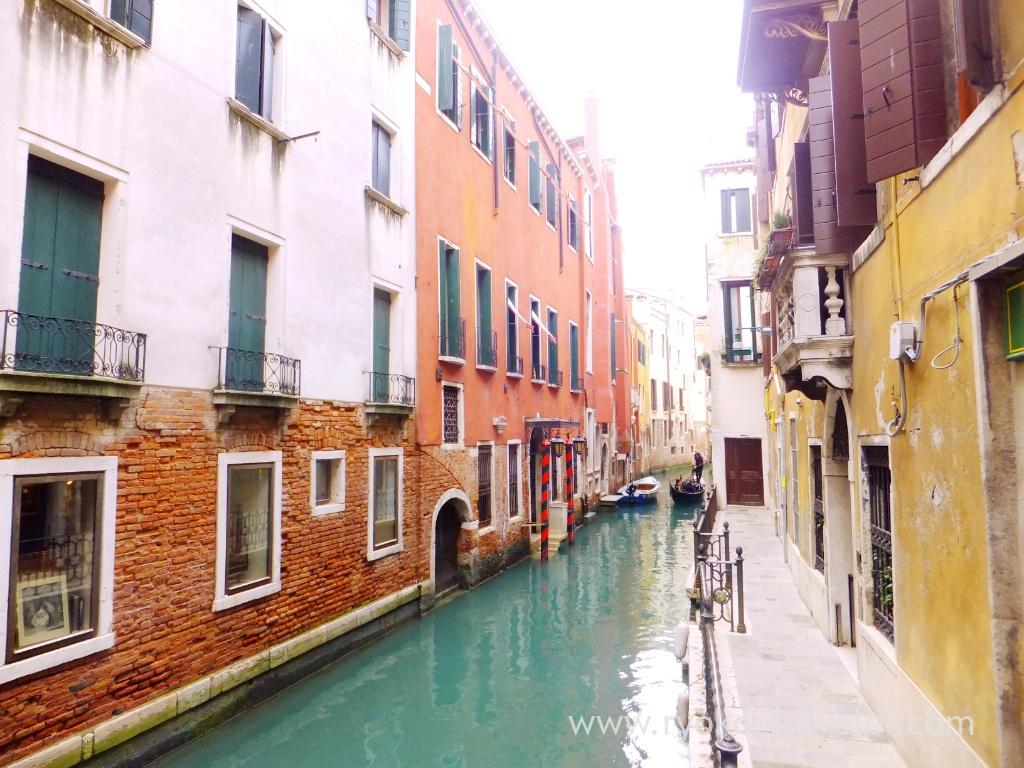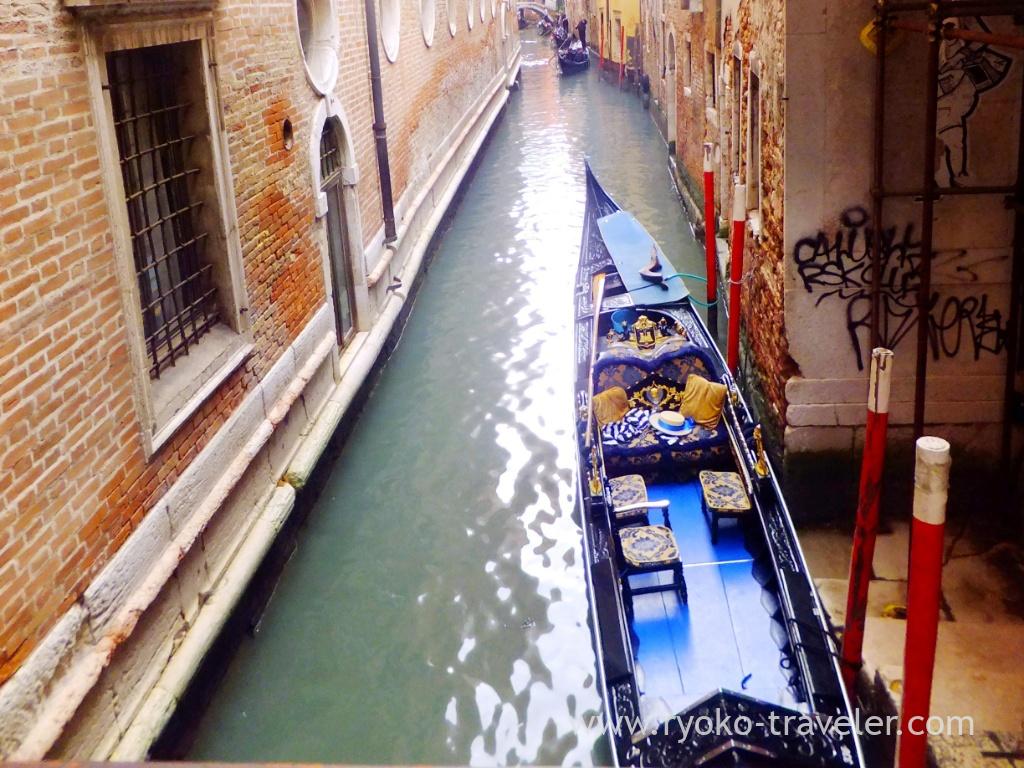 Cute buildings.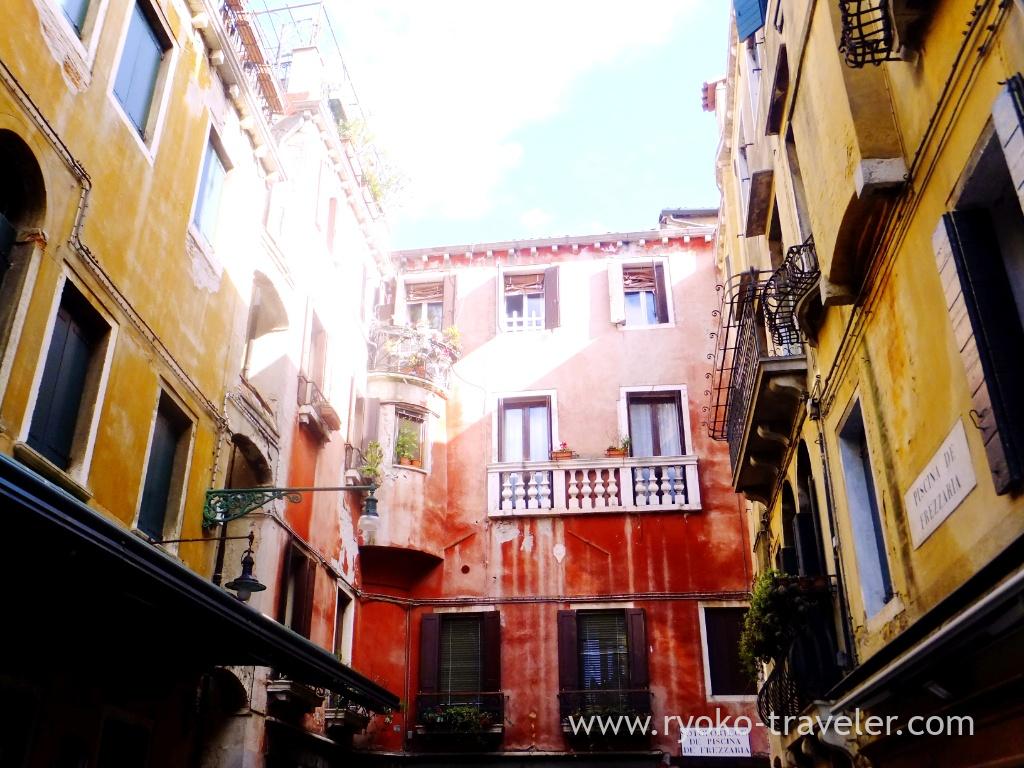 This is post and doorbell. It's like face.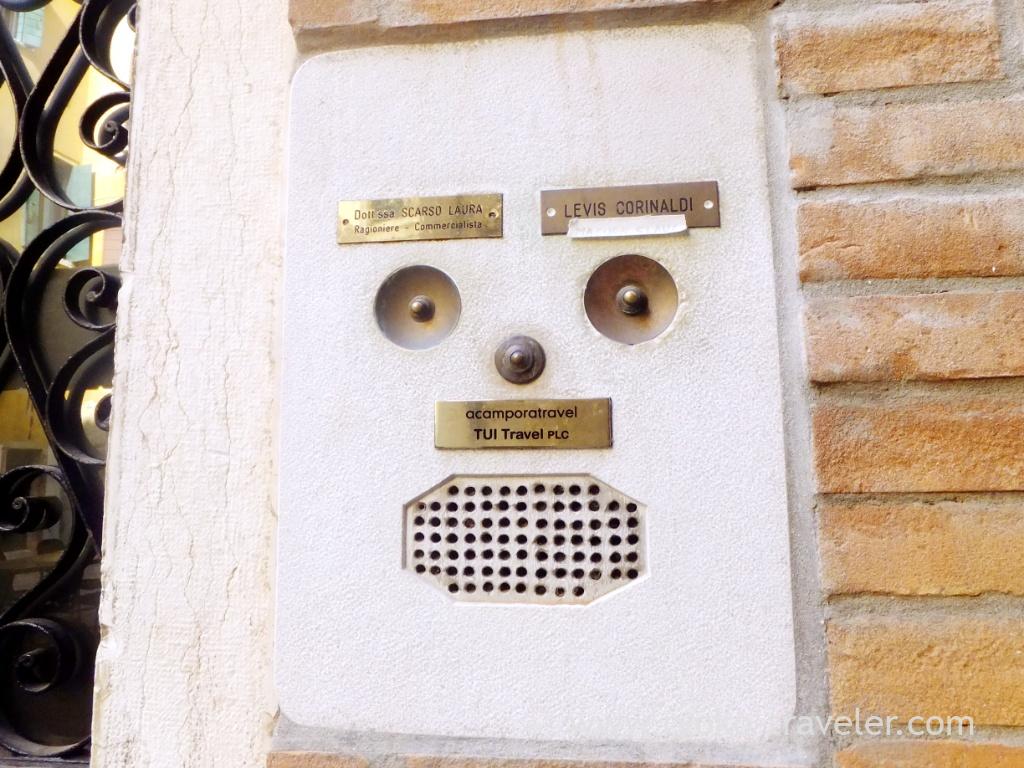 After that I had lunch at Piccolo Martini. Truthfully speaking I wanted to go to another restaurant, but the restaurant is open at 12 p.m., and it was 11:30. I couldn't wait because I was hungry.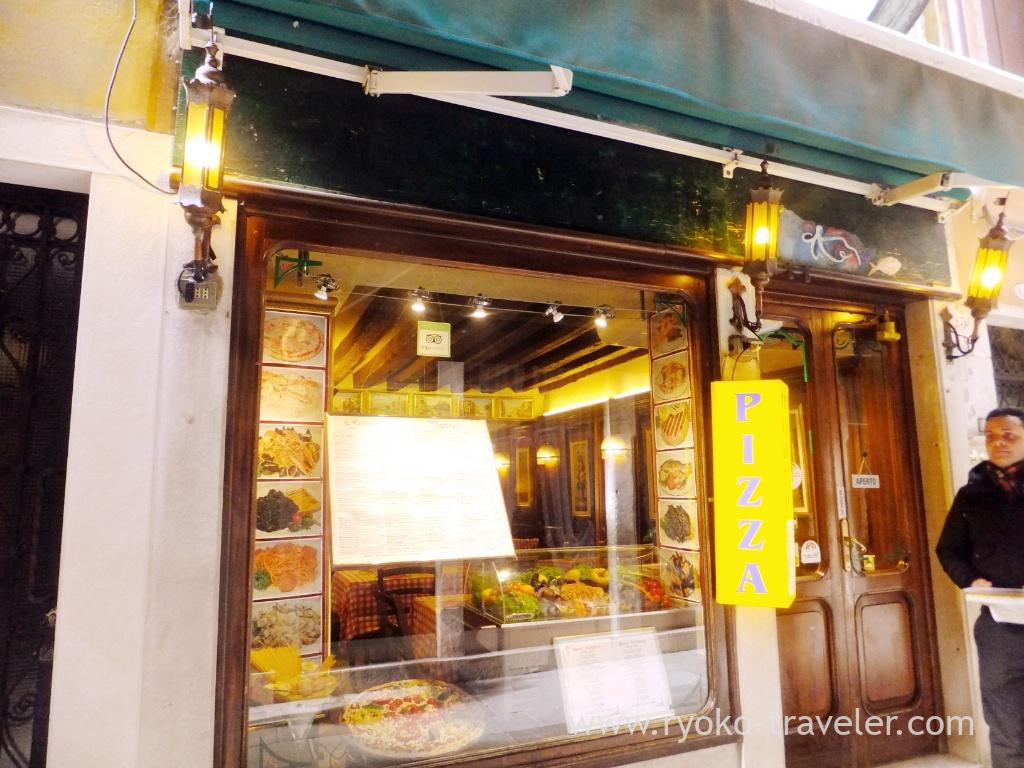 I intended to eat spaghetti with squid ink when I decided to go to Italy. So, of course, I ate it. That's specialty of Venice !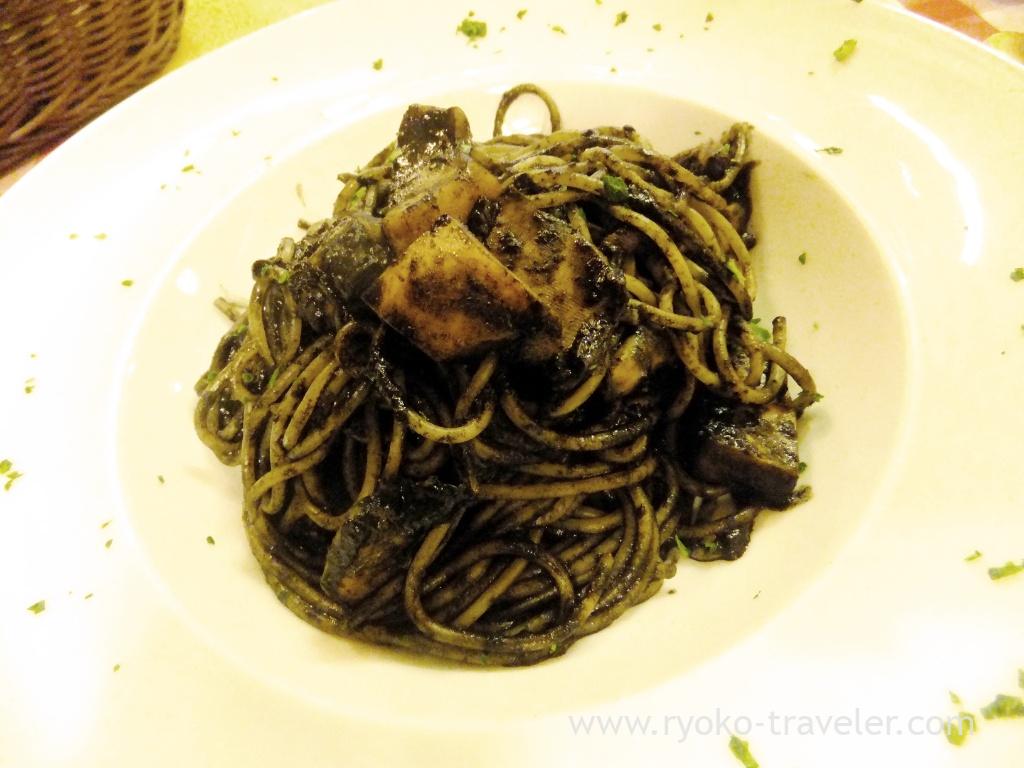 Because it was still 11:30, the bar connected to the restaurant was packed. But the restaurant was still vacant 😛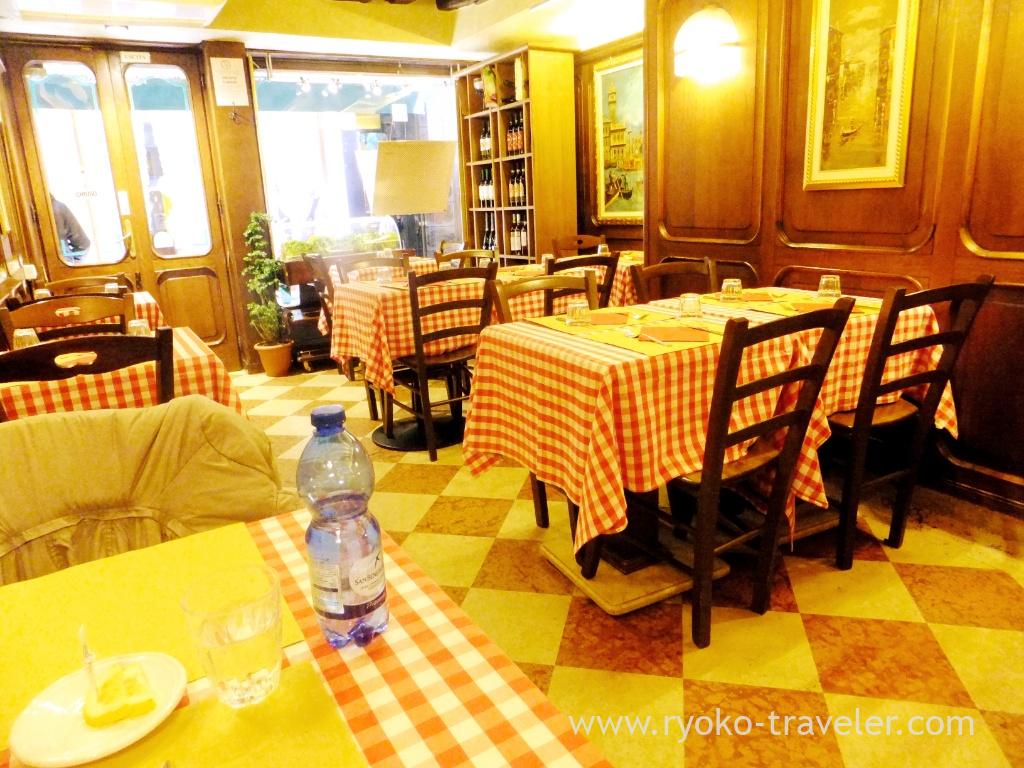 I could enjoy spaghetti in a calm restaurant.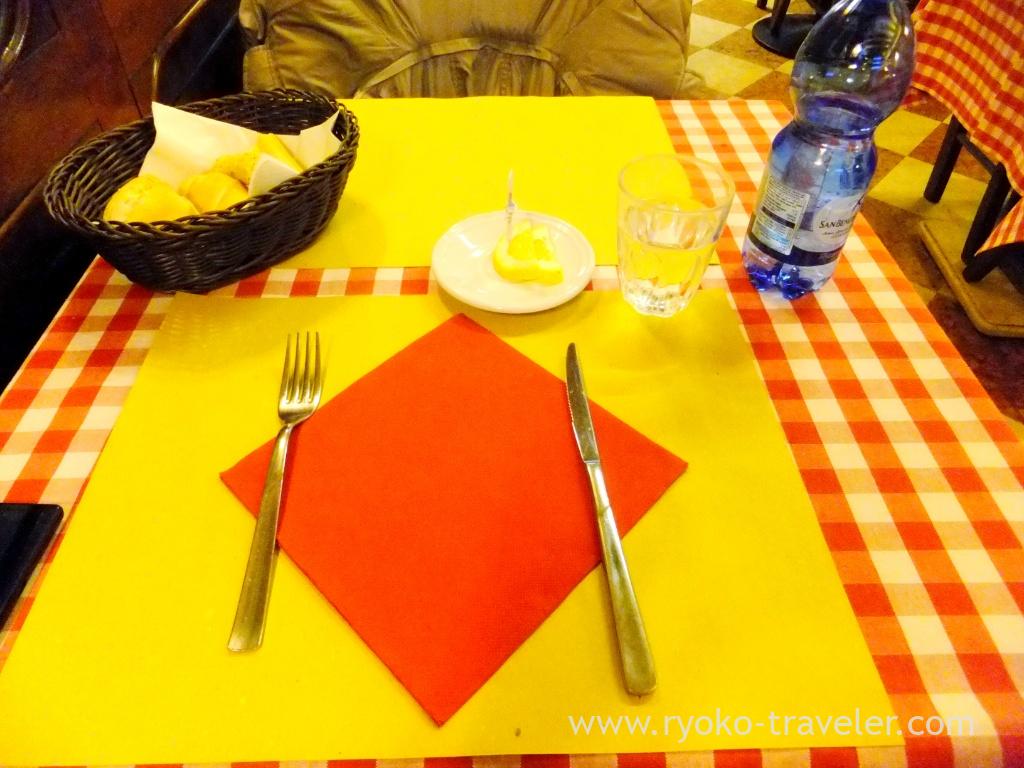 Umm. But I should have wait the opening time of my target restaurant. But, well. that is to say, I should go Italy again.