Venchi that is a popular and long-established Italian chocolate shop was open in Ginza as first branch in Japan at the end of 2019. Because it's too cold, or several weeks have passed since they have been there, there were not many people that day. But I heard there were so many people gathered for a few weeks just after the opening.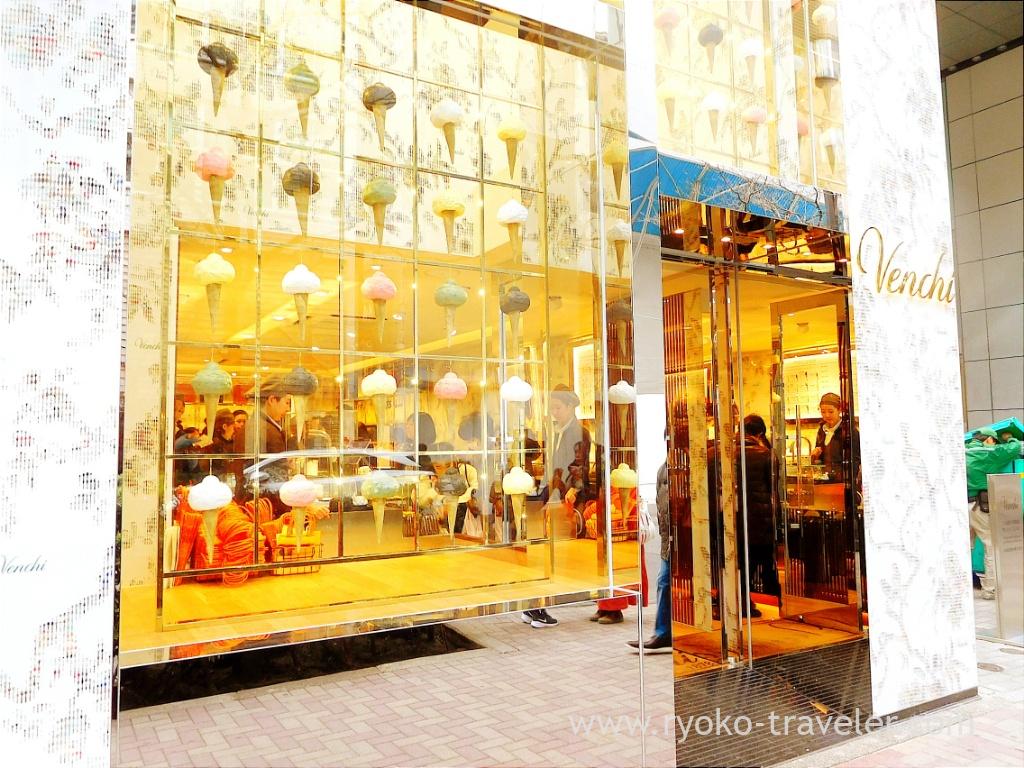 It's over 140 years since Venchi has started their business. Ginza branch is such a fancy atmosphere. Their chocolate have high reputation, but especially their gelato is loved by many people.
As soon as I entered the shop, gelato in the refrigerator welcomed me. About 16 flavors of gelato. Though it was so cold, many ladies bought it and ate outside of the shop. There's not eating space in the shop.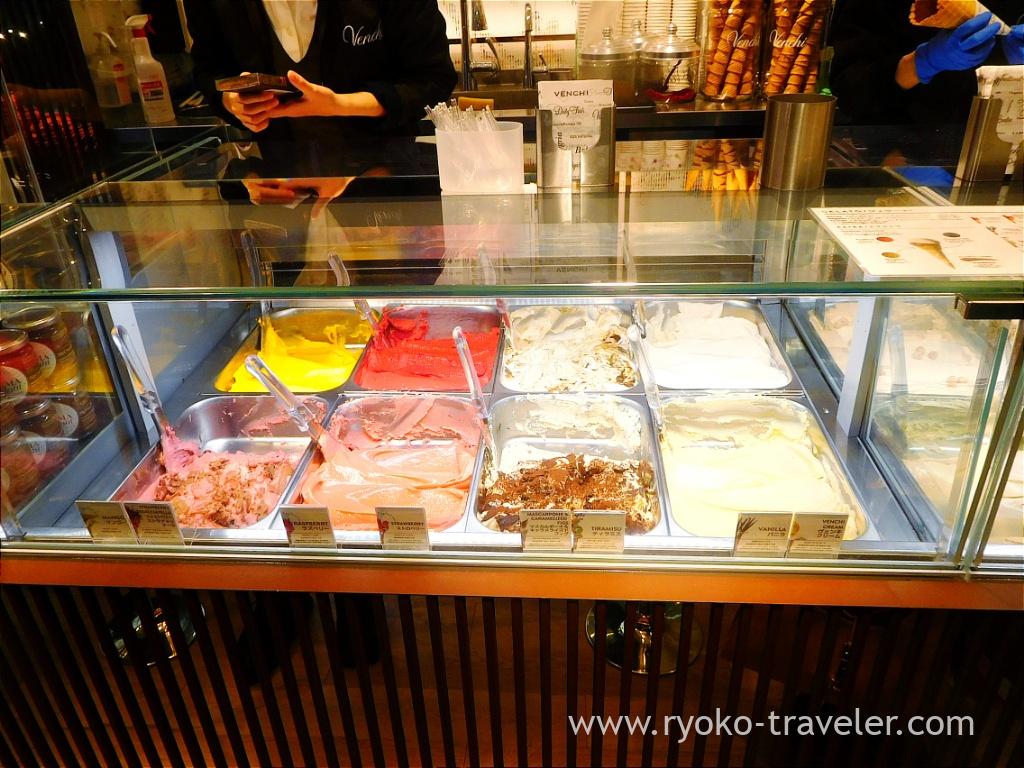 Price of gelato
🍧Piccolo (Small / Max 2 flavors) 702 yen
🍧Regolare (Medium / Max 3 flavors) 864 yen
🍧Grande (Large / Max 4 flavors) 1080 yen

Cup or cone. "Gourmet cone" is cone with topping. Extra 100 yen.
It's expensive compared with another gelato and ice cream shops in Tokyo.
And they have a variety of chocolates in the shop. Not only chocolates in a box and but also we can choose chocolates as many as we want from plastic boxes. They sell those pieces of chocolate by weight. It's familiar style for Japanese as Lindt.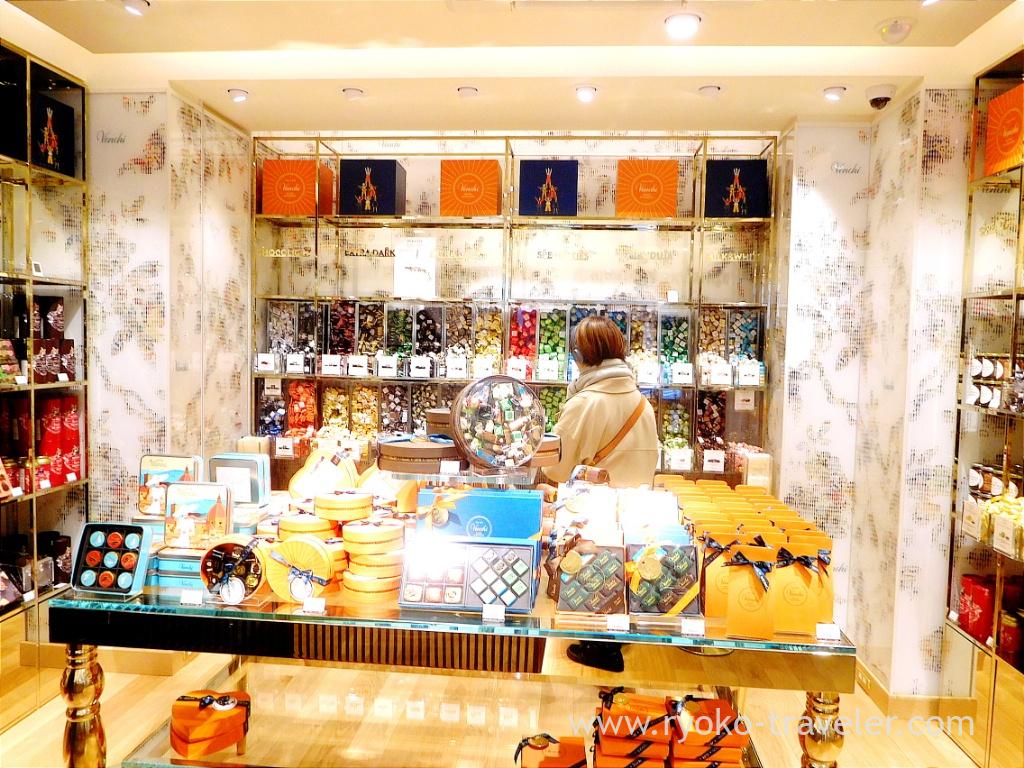 There are so many species of chocolate ! I had no idea. Anyway, I picked up what I want to eat. You'd better learn about their chocolate on their website in advance.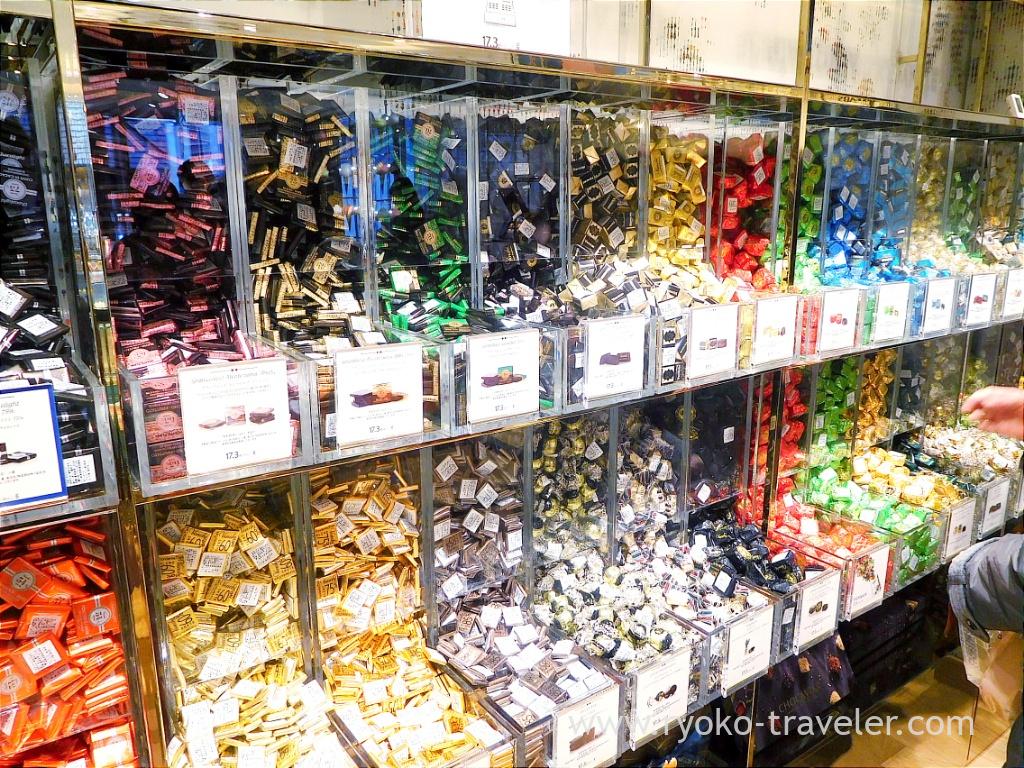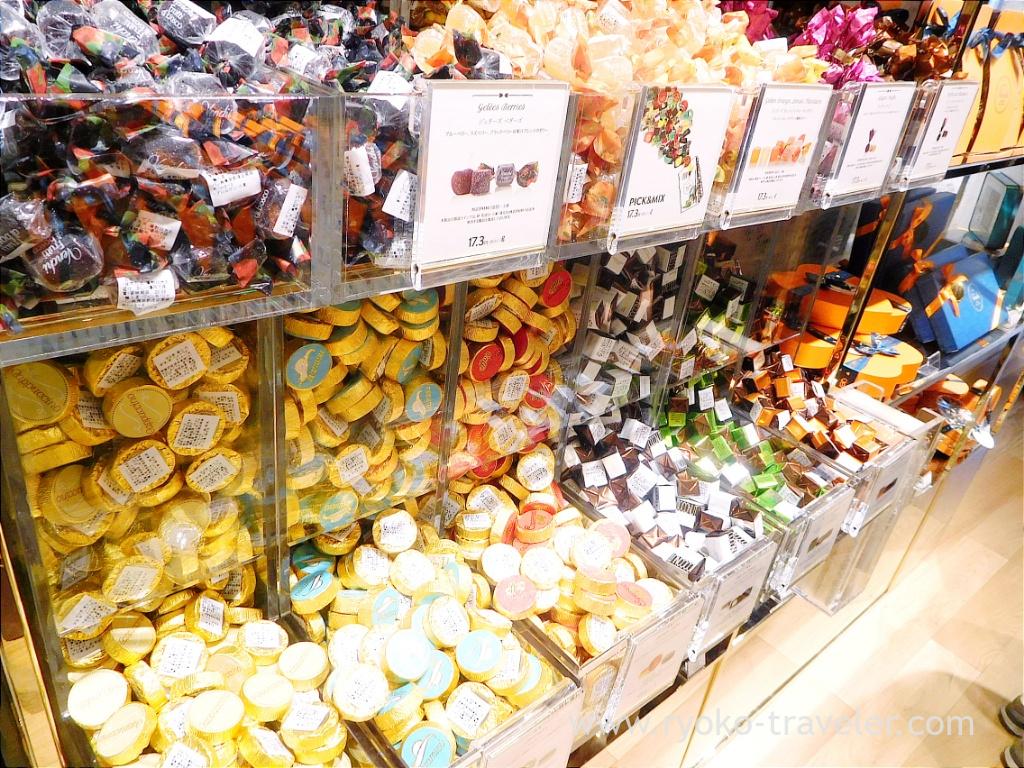 17.3 yen per 1g. Everything looks yummy. It's hard to decide.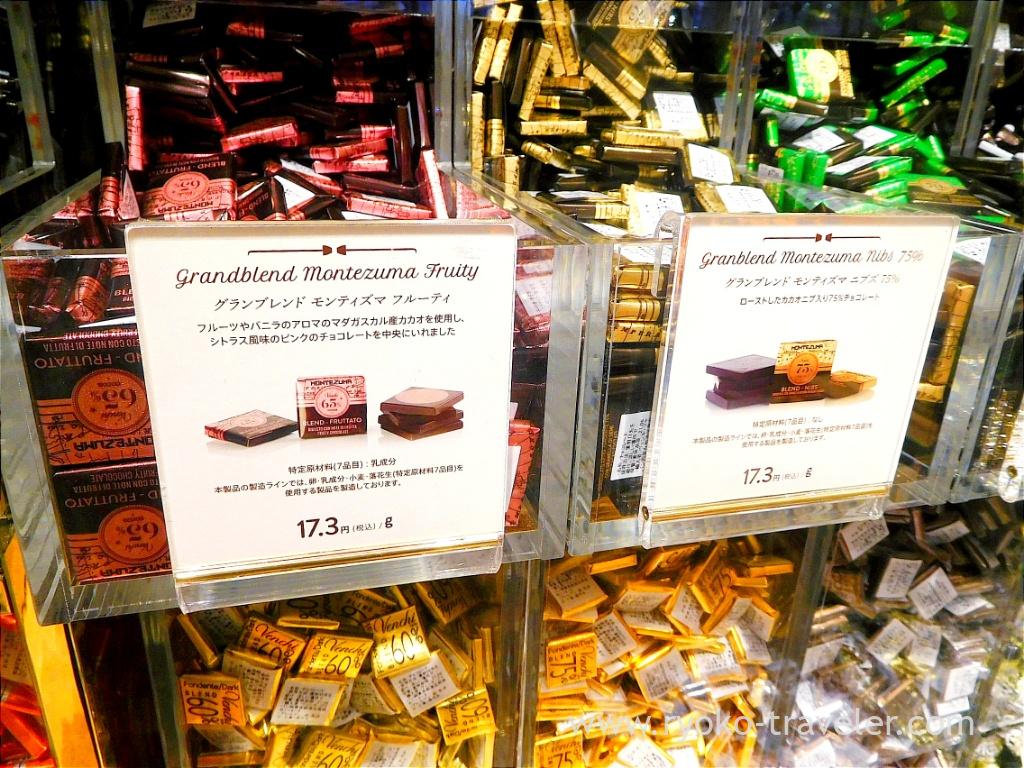 They have choclate bars, too.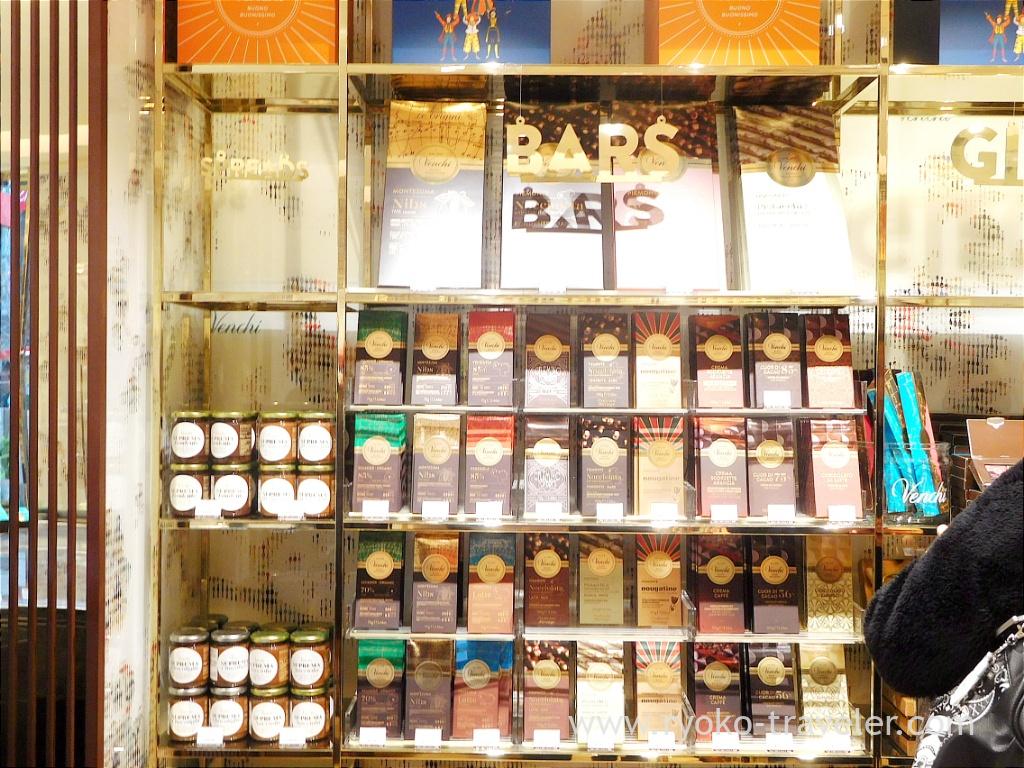 Also there are chocolates next to gelato. They sell those chocolate by weight, too. 19.5 yen per 1g.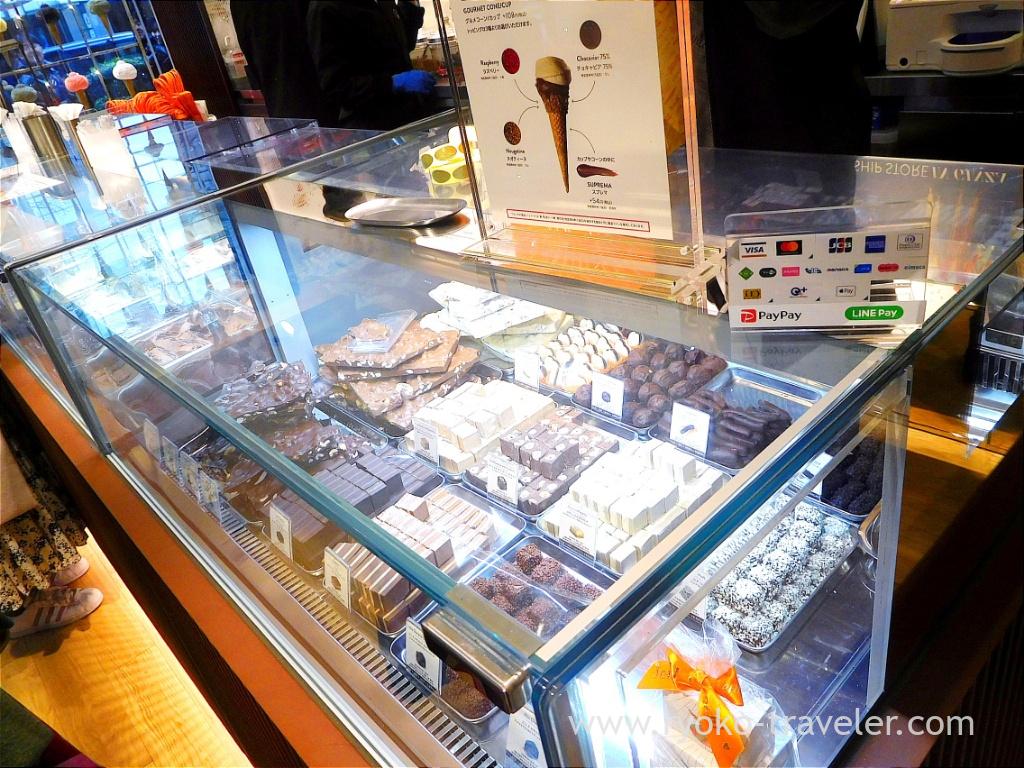 We have to follow the one line both for chocolate and gelato.
Many people got both chocolate and gelato. The staff confirmed me that I don't need gelato. I said No. Though I wanted to eat gelato, my stomach is sensitive to cold.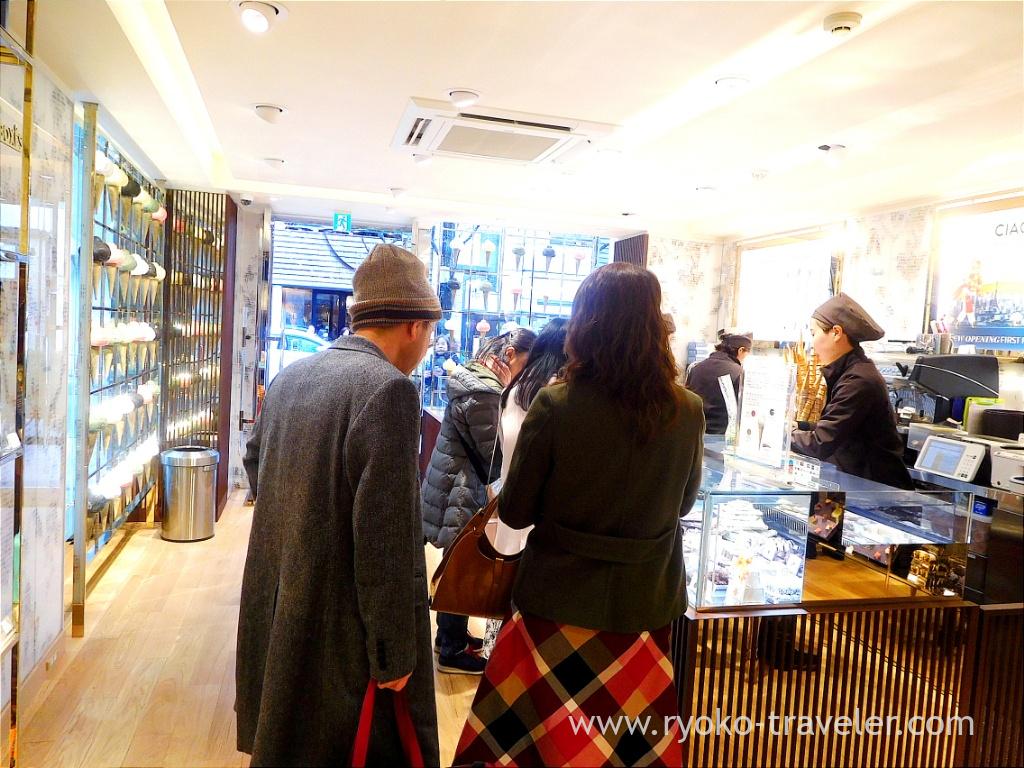 I bought 17 pieces of chocolate in total. It cost me near 3600 yen. It was more inexpensive than expected. I was relieved 🙂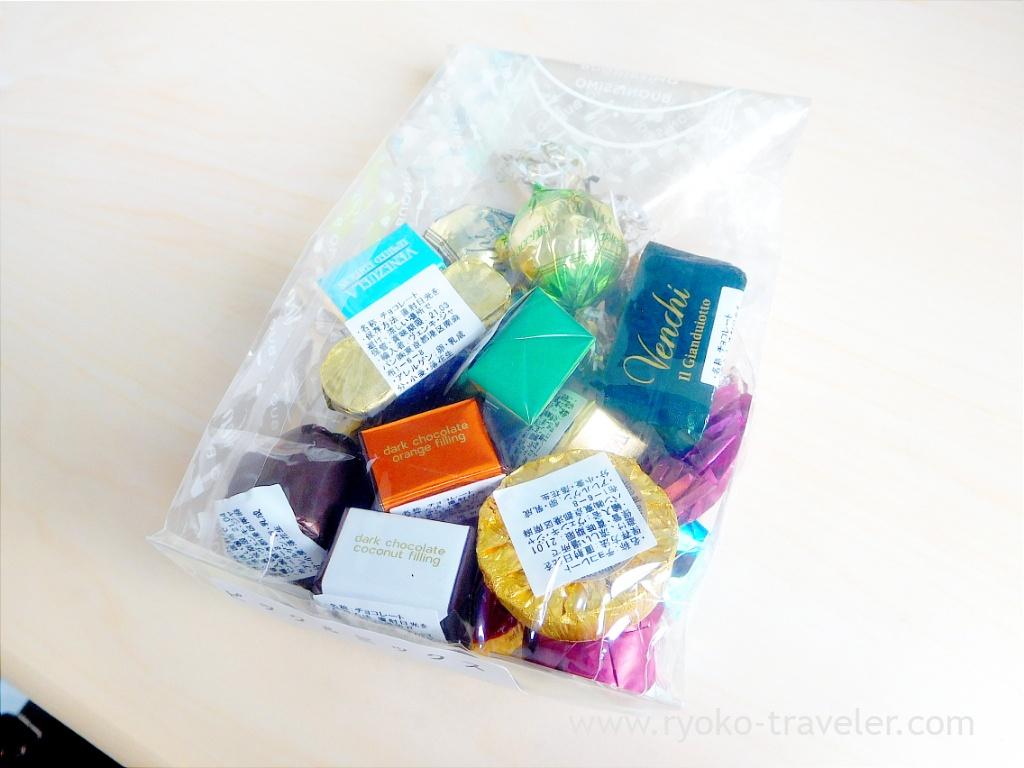 I like it best in all chocolate that I bought that time. Cremino Gold Venezuela. Gianduja cremino.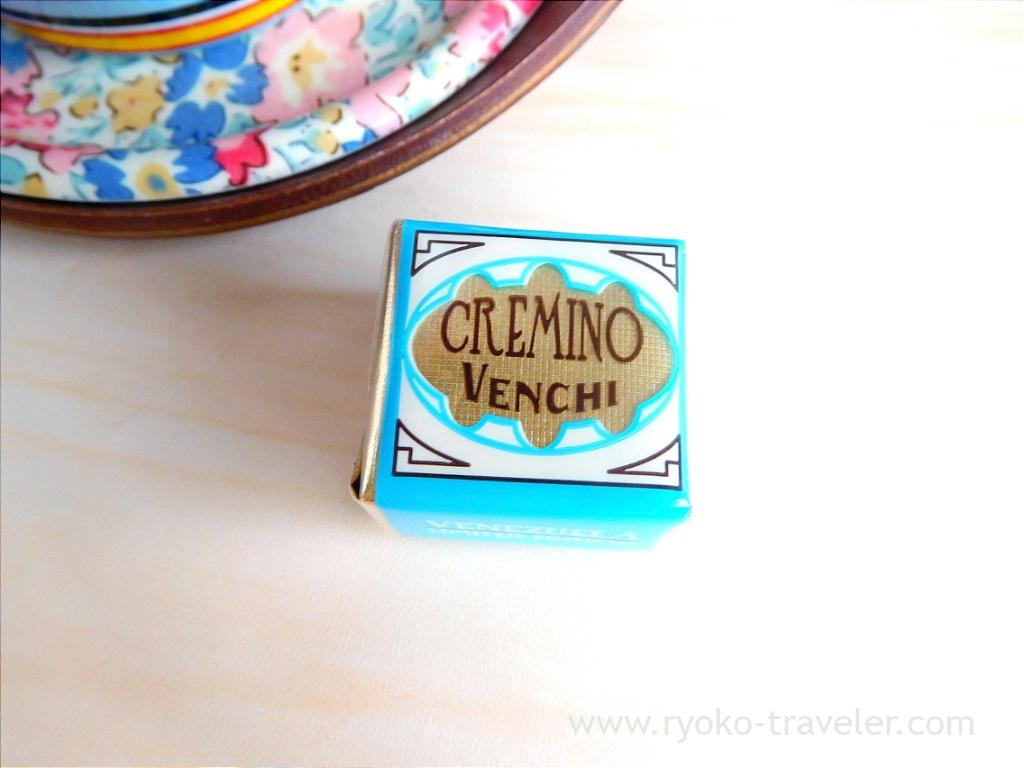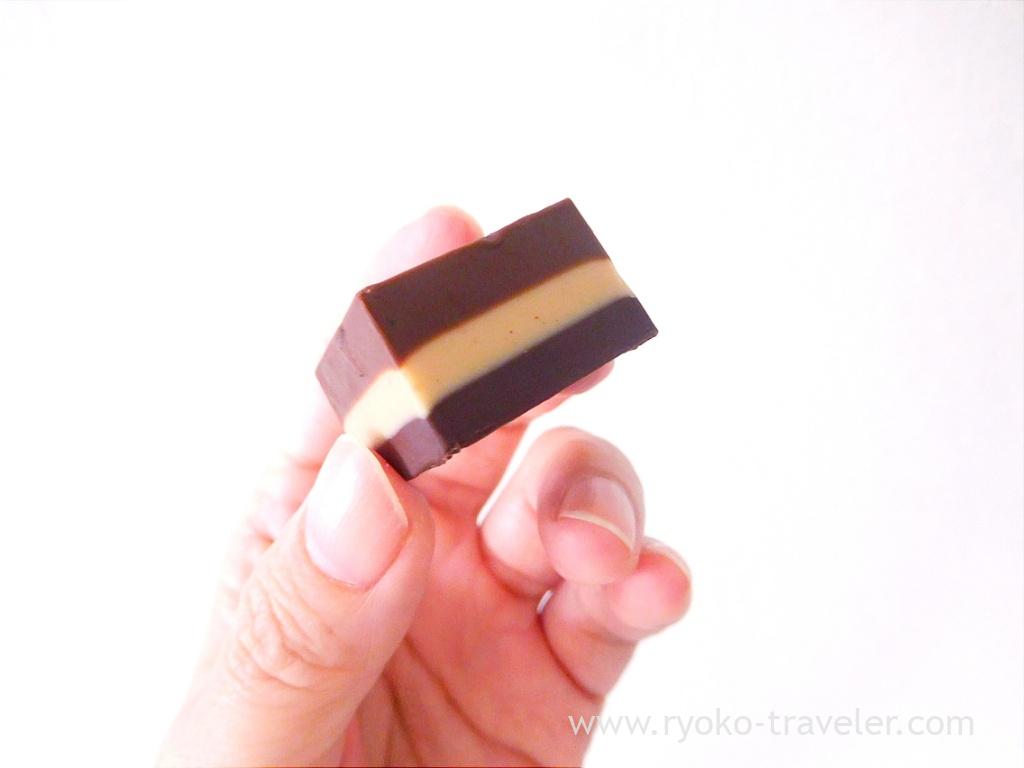 It was good, too.
I ate them up. There was no chocolate that made me disappointed. Everything was awesome. I want to get them again soon.
About

Name Venchi Ginza (ヴェンキ銀座店)
Open Morning through night
Reservation Unavailable
Credit card Available
URL Website, Instagram, Twitter

Google Map