Udon Maruka (うどん丸香) in Jinbocho area might be the most popular udon shop in Tokyo. They have a so long line throughout their business hour. Of course, people start to wait one hour before the opening time !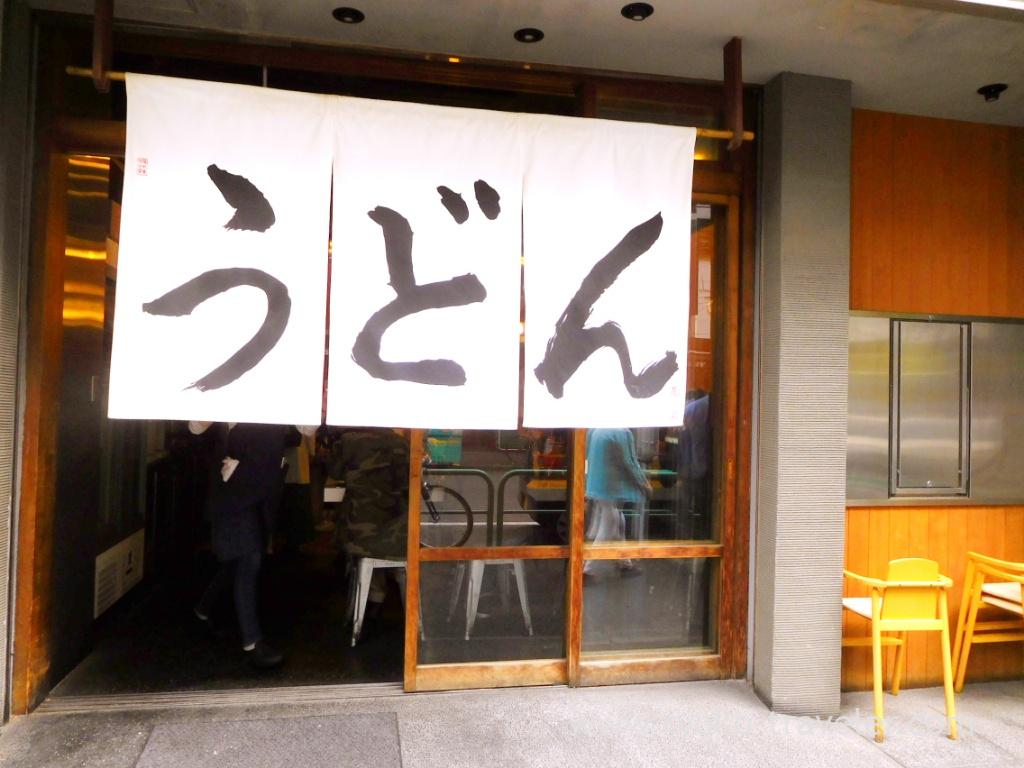 When I got to there around 1:30 p.m., there are about 30 people waiting. But we could enter the shop after 30 minutes waiting or so. The shopkeeper and chef worked at Yamagoe Udon that is so popular as Sanuki udon shop in Kagawa. So, we can enjoy genuine Sanuki udon in Tokyo !
If there are people waiting in front of the shop, staff hand the menu to people while waiting and take order. They serve udon mainly. Simple udon like kake, yamakake and kamatama curry, Kamatama Jiro (Jiro means precious egg of Tosa Jiro chicken)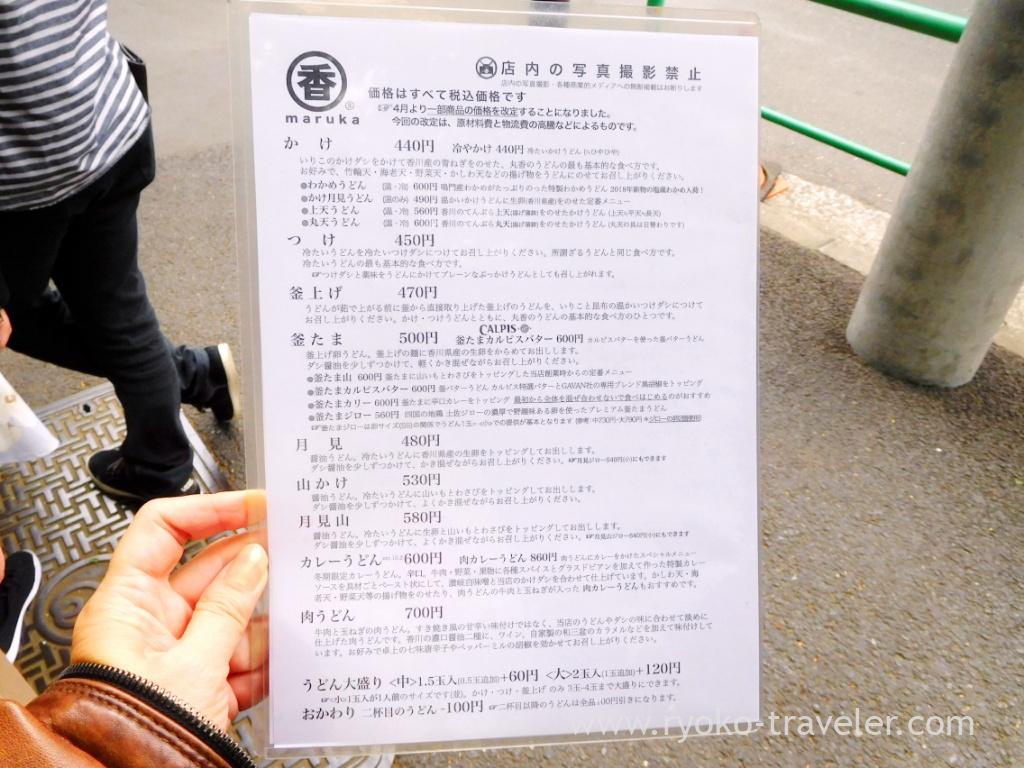 Also they have tempura. Chikuwa tempura is popular. Also they have many toppings, for example, raw egg, onsen tamato, sudachi, mayonnaise, umeboshi and so on. Don't worry they have English menus, too.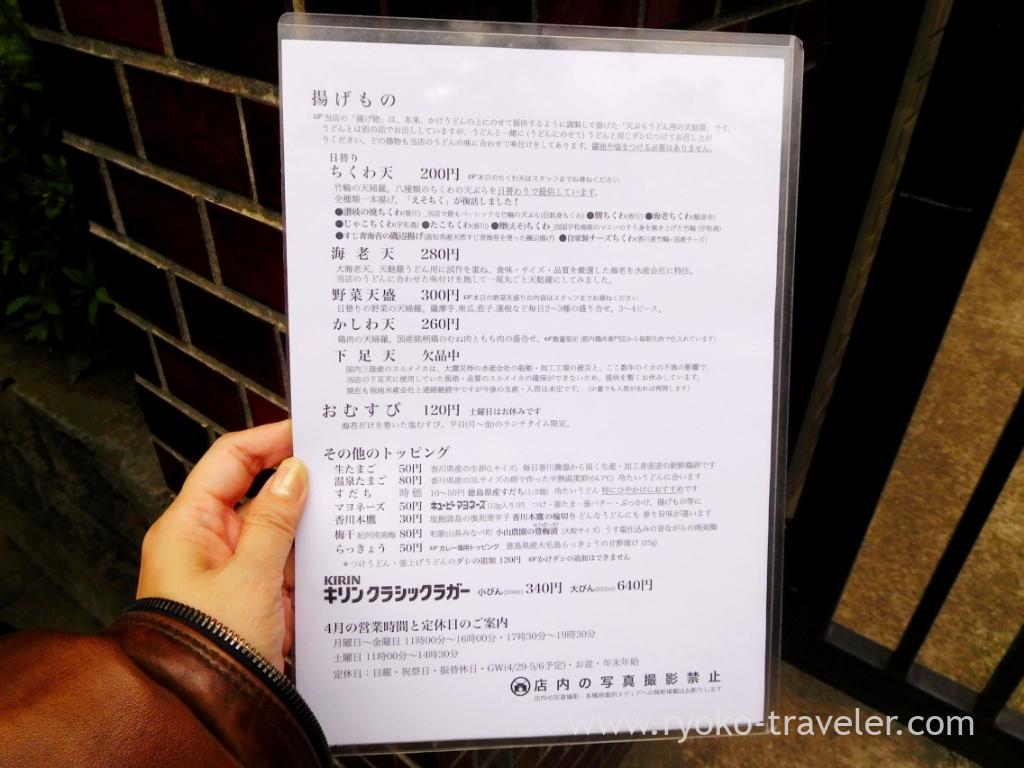 I ate this simple udon this time. Normal size of Kake udon. Normal size is enough. Kake is really simple udon. Udon in simple warm soup. Just it. I put much shredded green onion on it. Shredded green onion is prepared on each table. The soup stock have abundant flavor of dried bonito.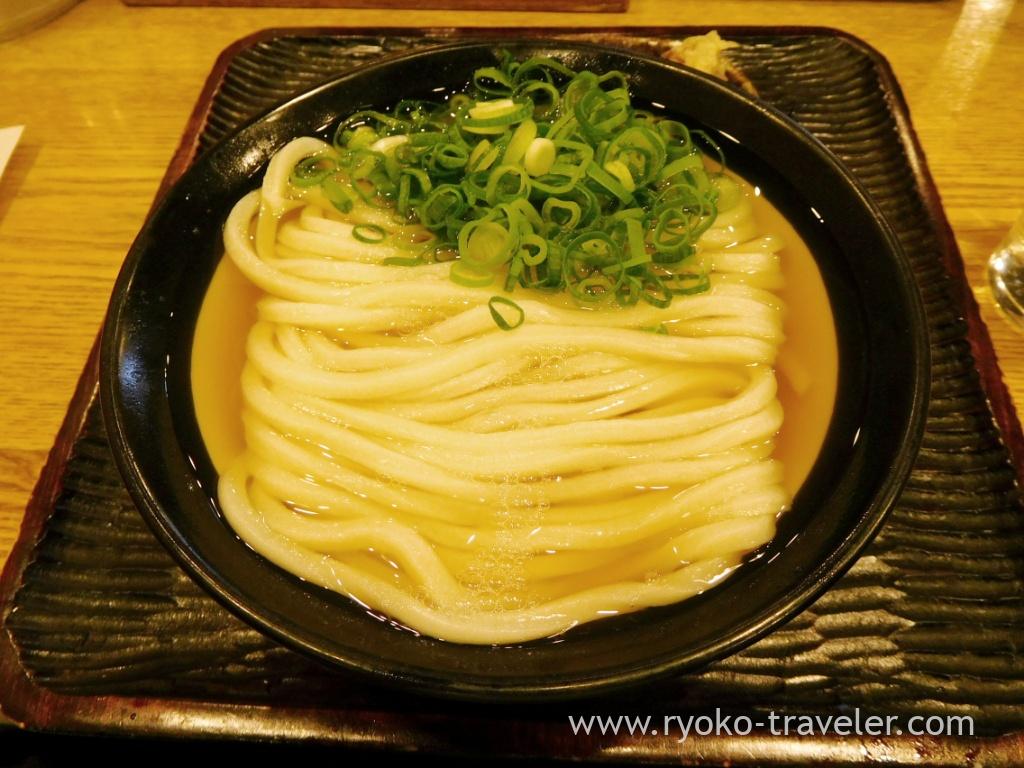 I also had chikuwa tempura. They have 8 chikuwa tempura and they serve one day by day. I think this is chikuwa made of red sea bream. It's outside is lightly crisp. It's enough good without anything, but I like eating it with soup stock. I dipped it into the soup well.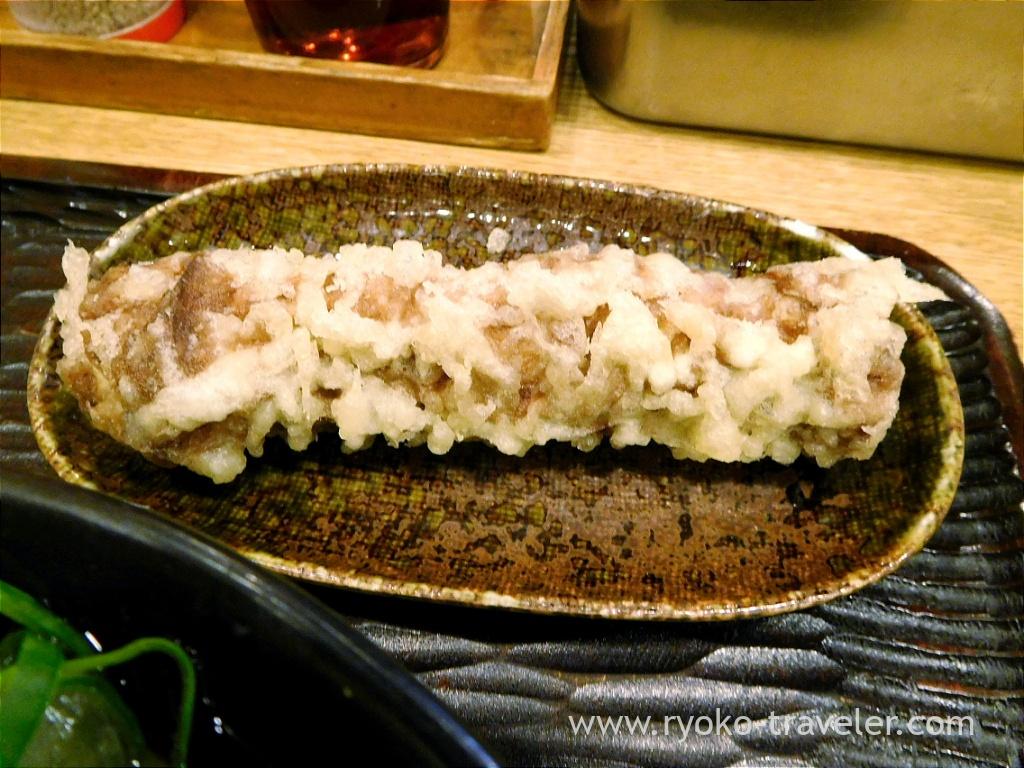 My friend ate Kamaage. Kamaage's udon is softer than Kake's. But I liked it, too. I like soft udon.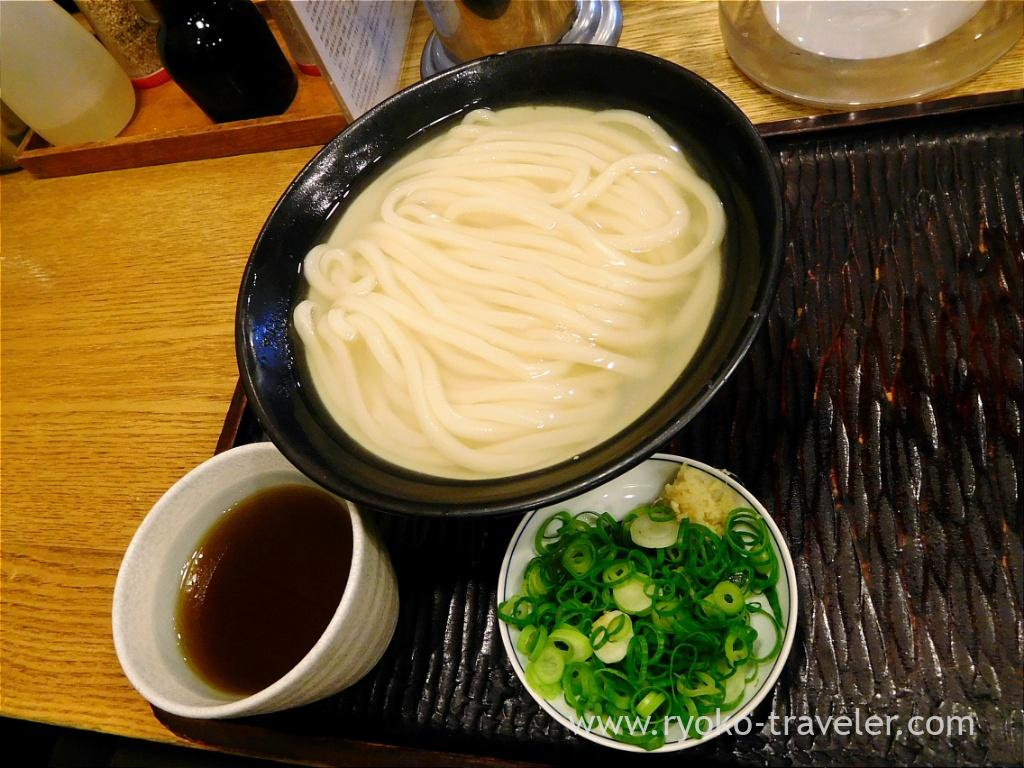 Speaking of the characteristics of Sanuki udon, the firm and chewy texture. But those udon didn't have the texture. I think it's because we had warm udon. We want to eat cold udon next time.
About

Name Udon Maruka (うどん丸香)
Open Lunch, Dinner
Reservation Unavailable
Credit card Unavailable

Google Map