The appearance of Tsukiji Taishoken (築地大勝軒) always attracted me, but I have never been there because when I visit Tsukiji, I wanted to eat seafood. But finally, I had lunch at there during work. Recently I see names with "Taishoken" so frequently. All "Taishoken" is family ?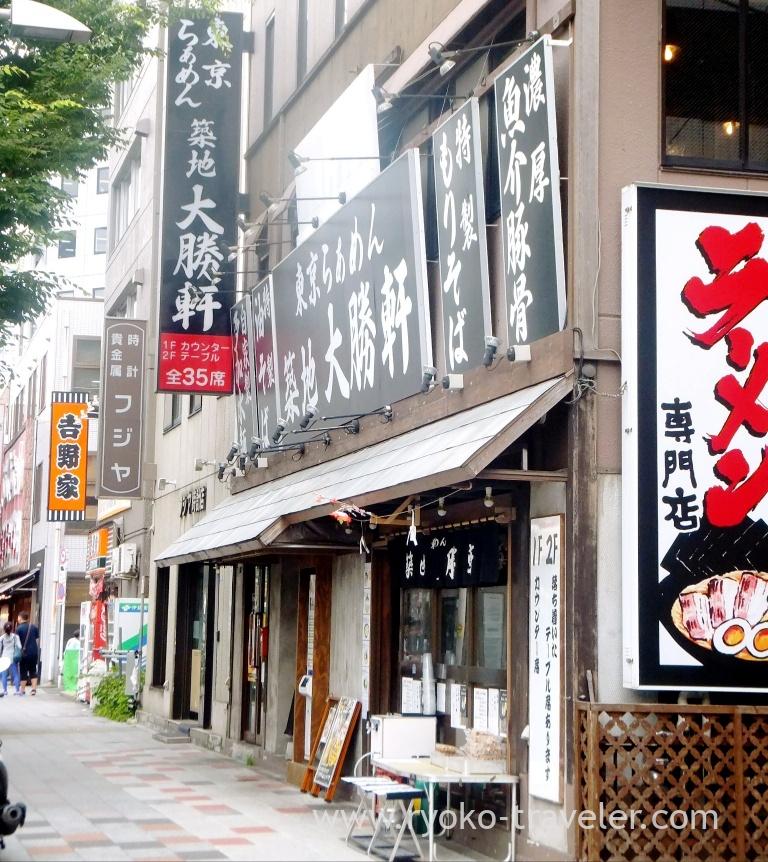 There's a ticket vending machine in front of the shop. One and Second floor of this building is their floors. There're many tables on the 2nd floor, so they welcome party.
This shop serve tsukemen, tonkotsu ramen, shoyu ramen, miso ramen, aburasoba….and so on. Their specialty is tonkotsu soup, but there is scarcely smells of tonkotsu in this shop. It's good. I hate bad smells of tonkotsu.
At first, I intended to eat aburasoba, but it was so humid and hot day, so I felt like eating spicy foods. So, I ordered special spicy ramen. It had finely chopped onion, bamboo shoot, naruto, bean sprout, roast pork and seaweed. It was very spicy. I was suffering from badly canker sore after eating :p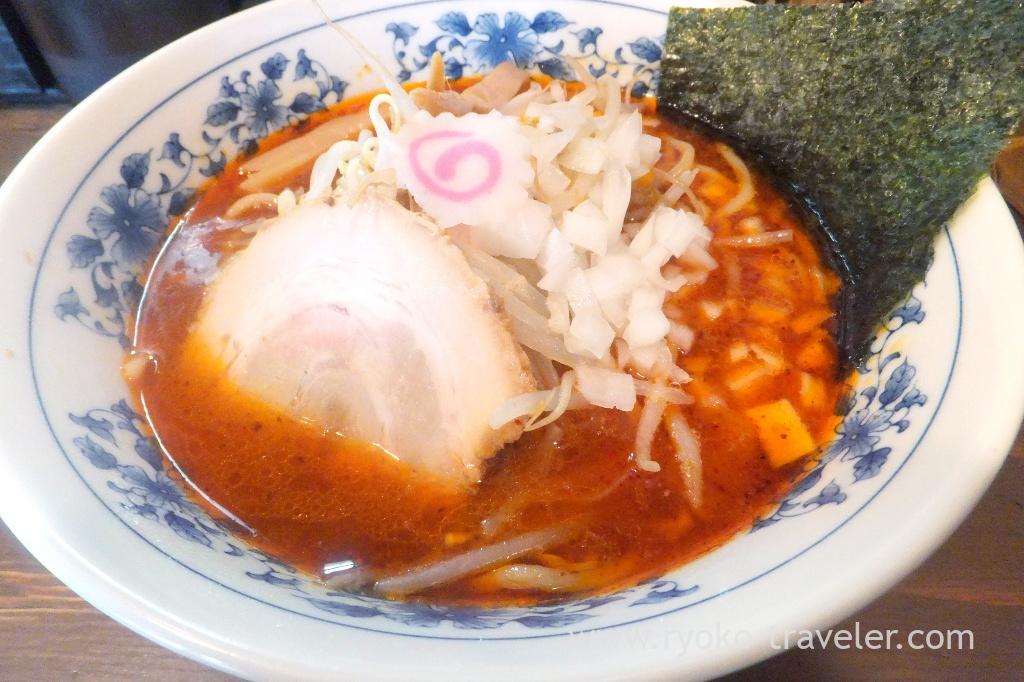 My ramen took much time to be served. I think it is because the noodle was thicker. This thick noodles dressed with spicy soup was delicious. I want to try aburasoba next time 🙂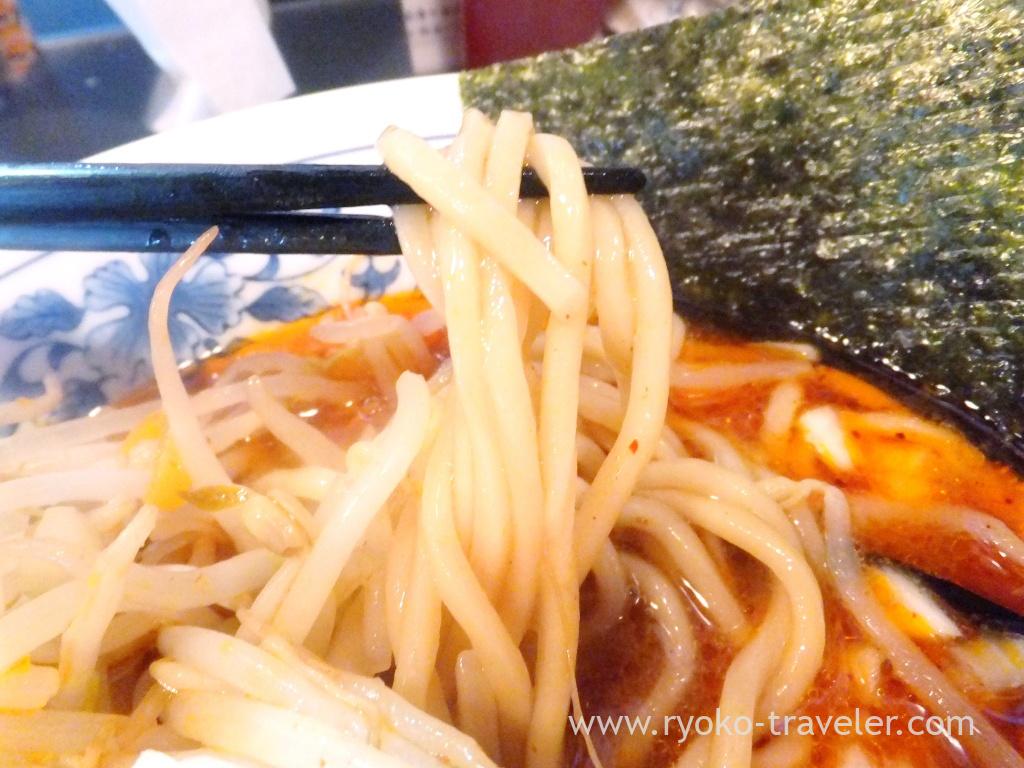 About

Name Tsukiji Taishoken (築地大勝軒)
Open Day through night
Reservation Unavailable
Credit card Unavailable

Google Map