I knew the existence of sudachi soba on twitter this summer. Sudachi soba is soba in cold soup and lots of slices of sudachi on it. I couldn't imagine its tastes. But sudachi soba attracted me. I searched some restaurants on Google. And I found Nunotsune Sarashina (布恒更科) in Tsukiji serve it. It's close to my office ! So, I went to there after work.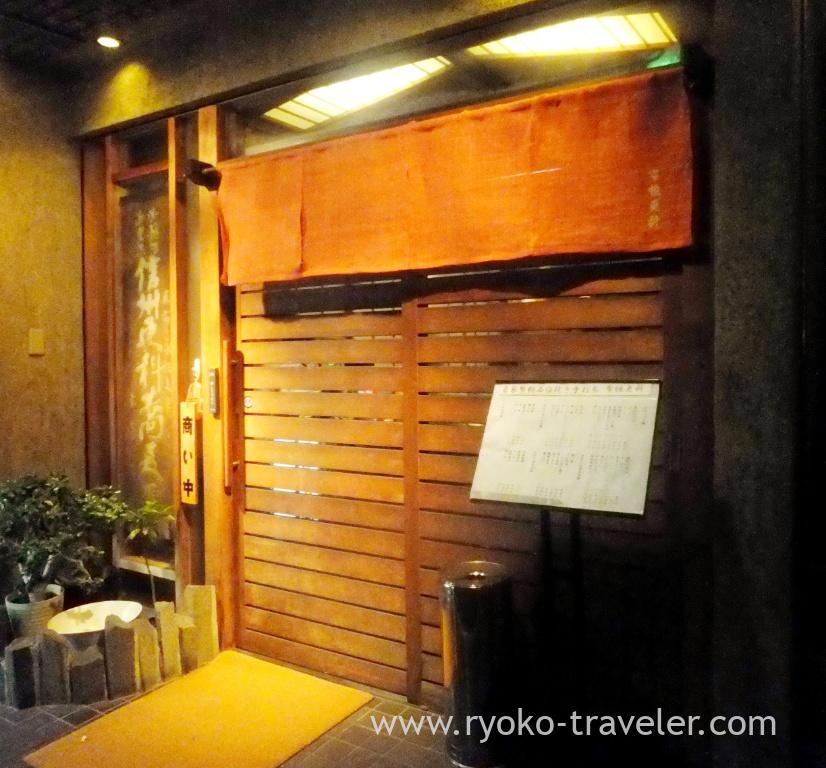 They said they'll keep serving sudachi soba until the end of September. But they might quit serving it earlier if the weather is going to be colder than they have expected. Sudachi soba is summer special. It cool our hot bodies. Tokyo have about 10 restaurants that serve sudachi soba.
This is the Sudachi soba !
I thought it's sour before eating, but it wasn't too sour and the fresh flavor of sudachi is comfortable. It had refreshing tastes. Good.
Tamagoyaki. It's divided into four thick pieces.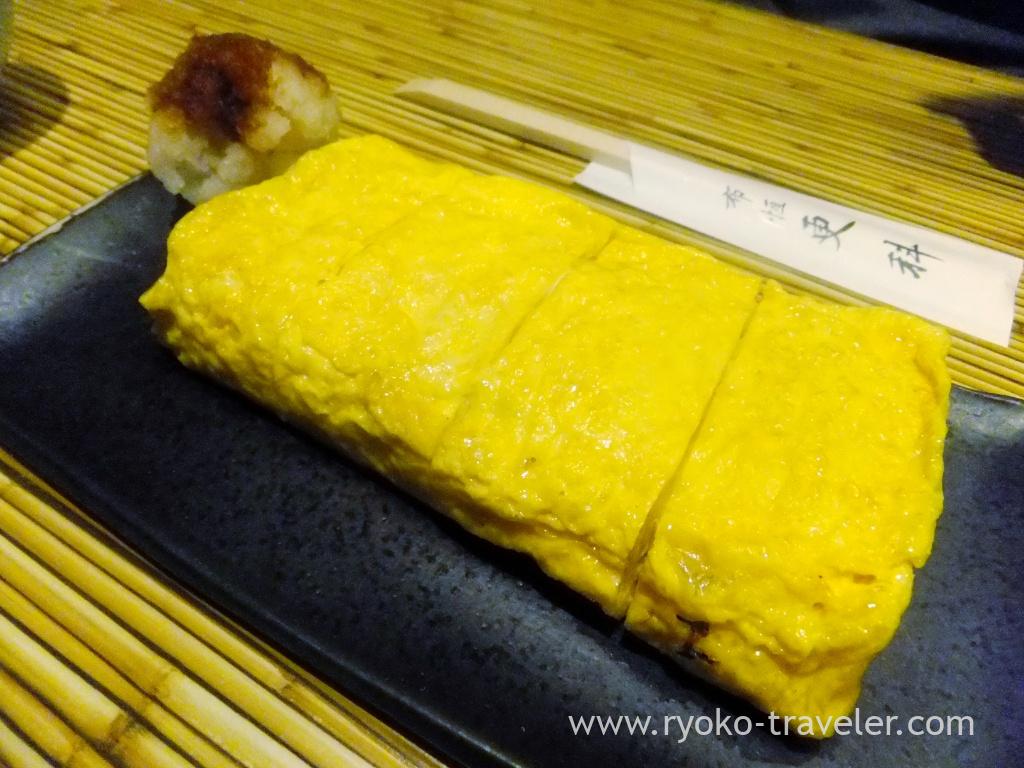 So juicy tamagoyaki.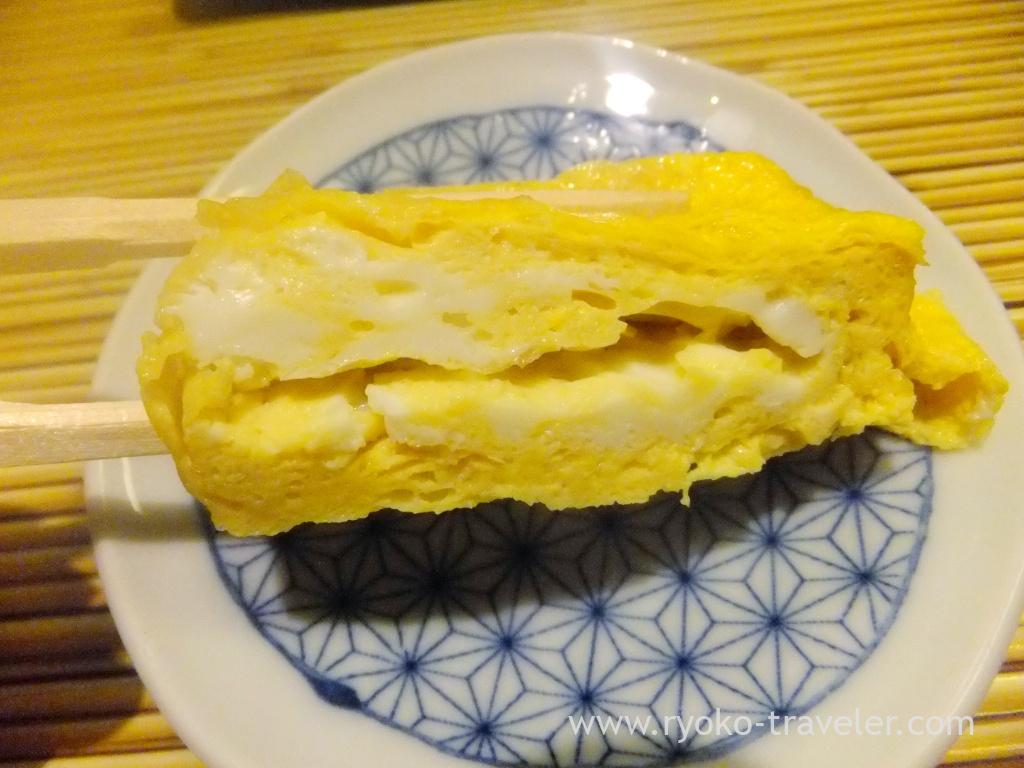 My friend ordered this. Hiyajiru with horse mackerel. As same as sudachi soba, the soup is cold and it is also limited summer. I think they might quit it earlier than sudachi soba.
It was stronger sesame-flavored miso soup, unlike sudachi soba. By the way, Hiyajiru is Miyazaki's local food. Originally, they used to put their rice on iced miso soup. But here's a soba restaurant. We put soba into the soup instead of rice.
Grilled dried horse mackerel, cucumber, myoga, tofu and so forth in it. By the way, Nunotsune Sarashina serve warm Sudachi soba all year around. I want to try it, too !
About

Name Tsukiji Nunotsune Sarashina (築地 布恒更科)
Open Lunch, Dinner
Reservation Available for dinner time only
Credit card Available for dinner time only

Google Map