I feel like eating cold soba because it's still hot in the daytime. Especially, concrete reflects light in Tokyo Metropolis and it's very hot. Well, I remember that I didn't like soba when I was a child. But recently I feel like eating soba so frequently.
I visited Nunotsune Sarashina (築地 布恒更科) in Tsukiji. They are long-established restaurant.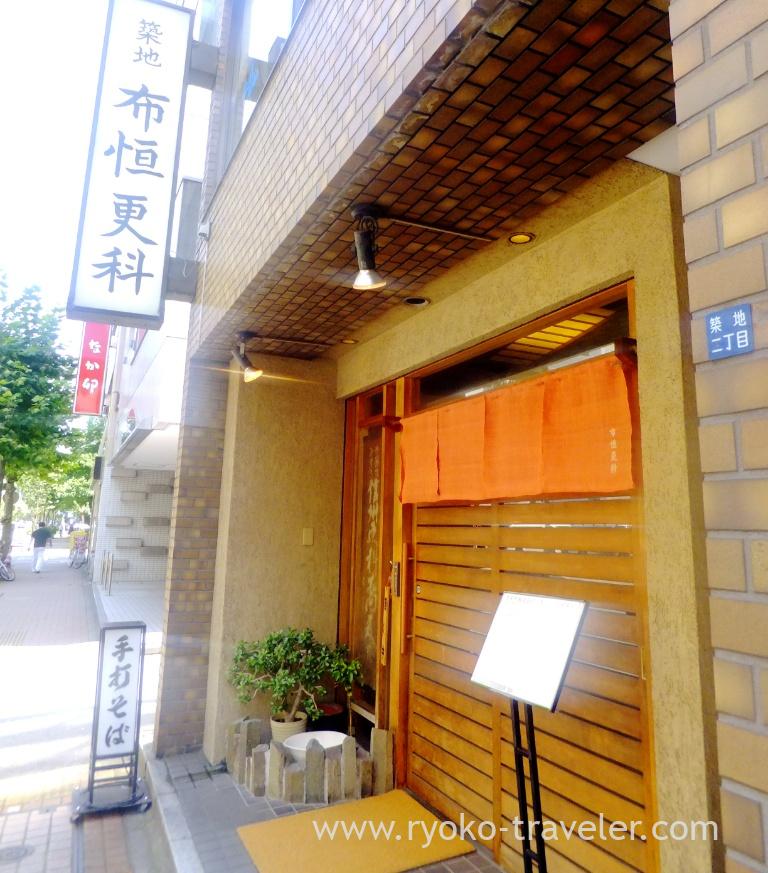 They are located in Tsukiji area, but it is very close to Ginza and the prices are higher as well as Ginza. This restaurant have three tables for four persons each and one tables for six persons. Guests have to share those tables at lunchtime. I don't know whether we have to share those tables or not at night. At least, when we went to there, we could use a table only us.
I ate cold soba with shrimp temura.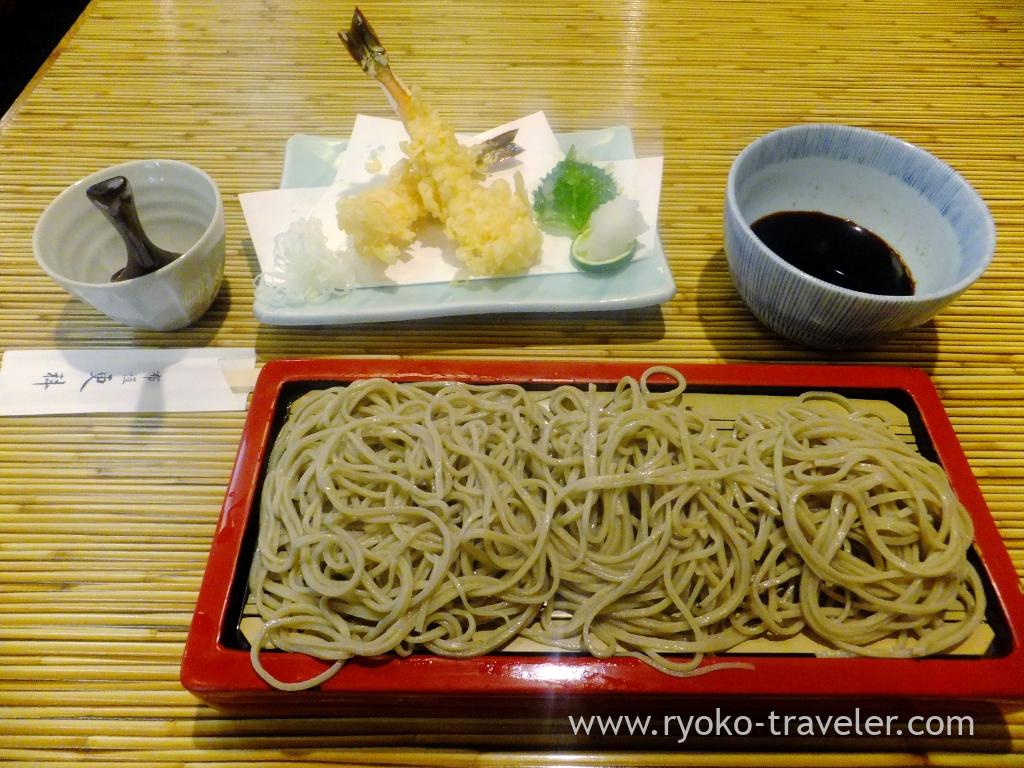 The flavor of soba was good and it tasted good. Its coating was crisp. Shrimps tempura was good, too. And perilla tempura made me glad.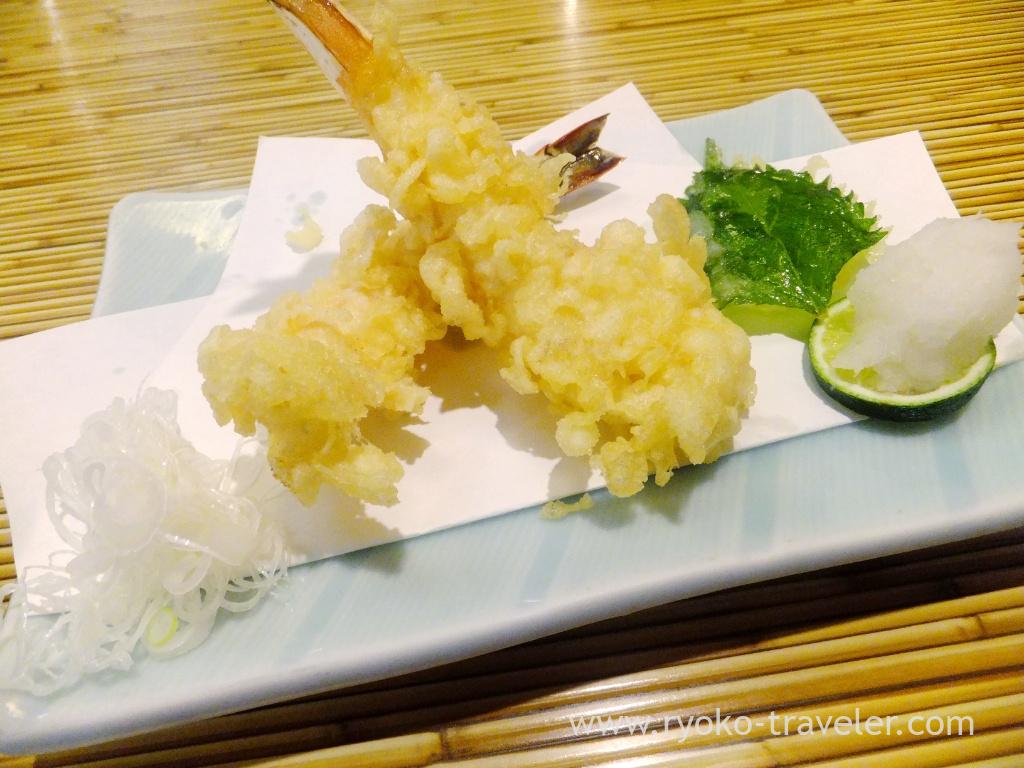 Nunotsune Sarashina serve sudachi soba in summer, and it's worth to eat !
About

Name Tsukiji Nunotsune Sarashina (築地 布恒更科)
Open Lunch, Dinner
Reservation Available for dinner time only
Credit card Available for dinner time only

Google Map