Spring is just around the corner. We have to visit Toyotaya (豊田屋) before that. Toyotaya is located close to JR Hirai station. JR rapid express don't stop at this station and it's calm town. But this Toyotaya have long line before the opening time 4:30 p.m., especially in Winter.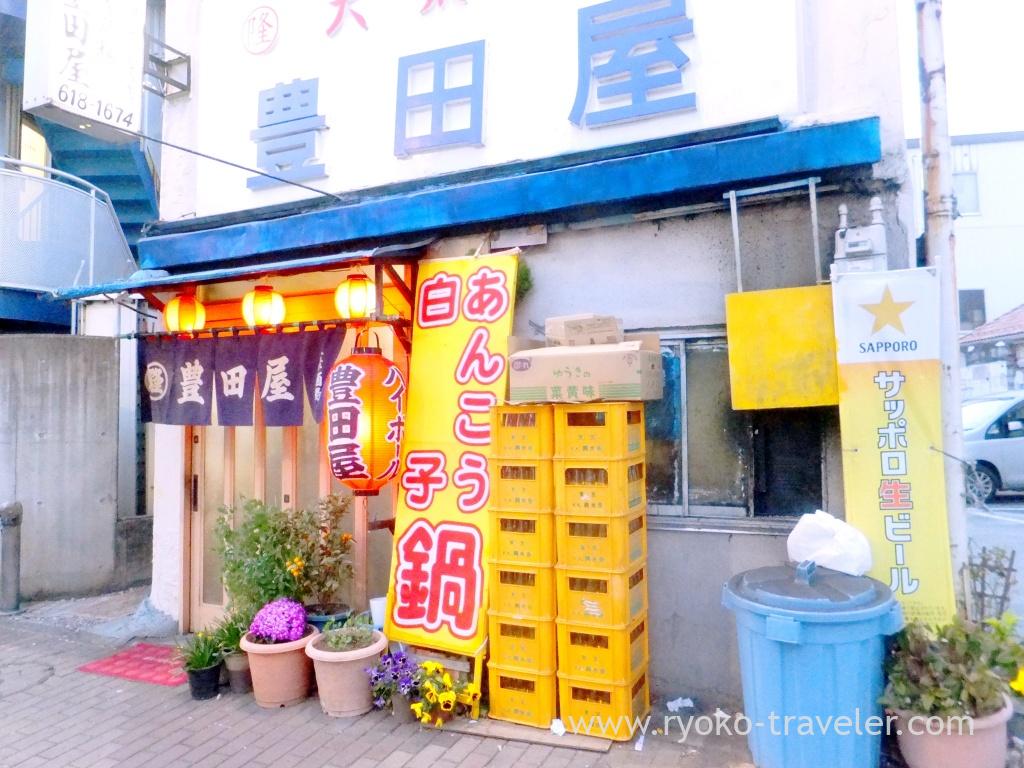 Menus. They serve a variety of foods at lower price.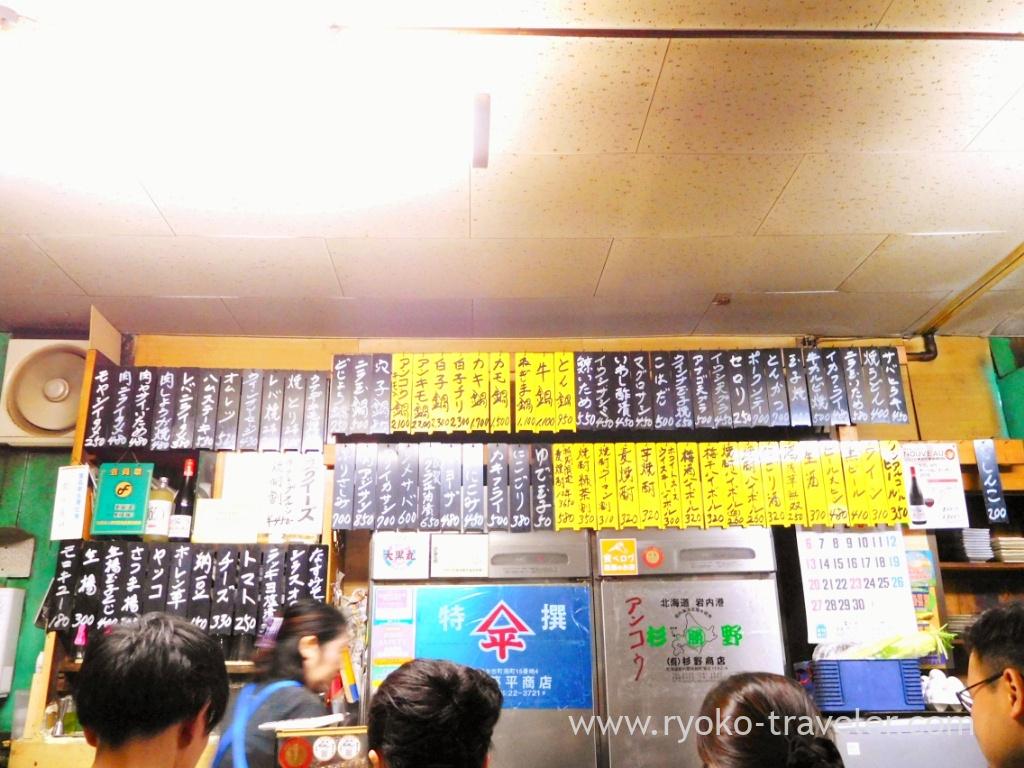 Shochu highball costs only 260 yen ! Certainly prices are attracting, but the reason of the long line before the opening time is not it.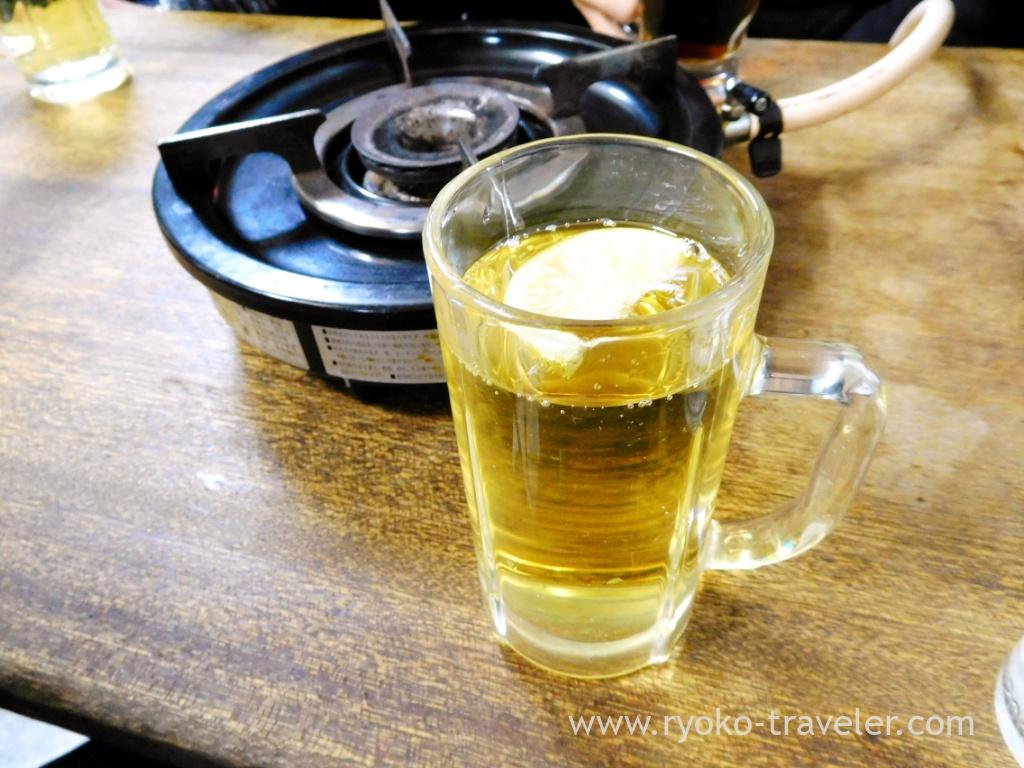 This. People who don't like it might think this photo is gross. This is hotpot having soft roe, monkfish, monkfish liver, oyster and so. That can be eaten in Winter only. People gather to Toyotaya to have this intensive hotpot ! Us, too !
This hotpot had two portions of soft roe (2300 yen * 2), one portion of monkfish (2200 yen) and one portion of monkfish liver (2100 yen). I really love this hotpot ! The chef cook it, so we have only to wait in front of the hotpot :p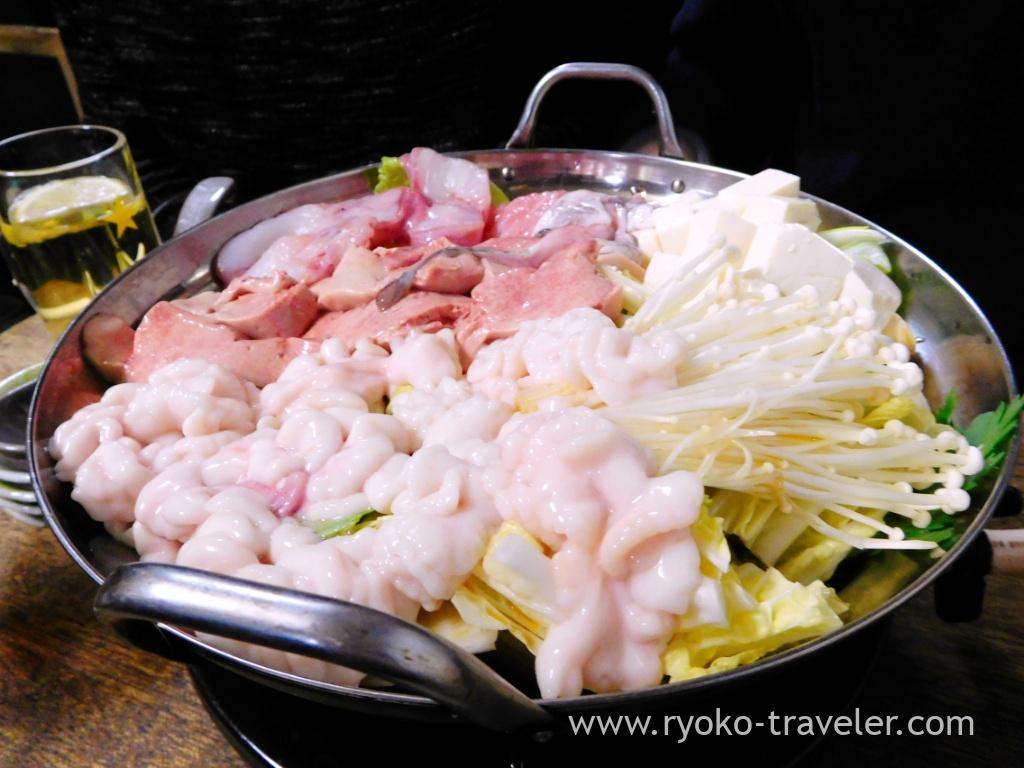 Toyotaya is in such a narrow house, so tables are so small and there's no space to put our baggage and coats. The lady working in the shop give us a plastic bag and say "Put your baggage and coats into this bag. And put it under your table." So, when you visit this shop, you'd better not dress up.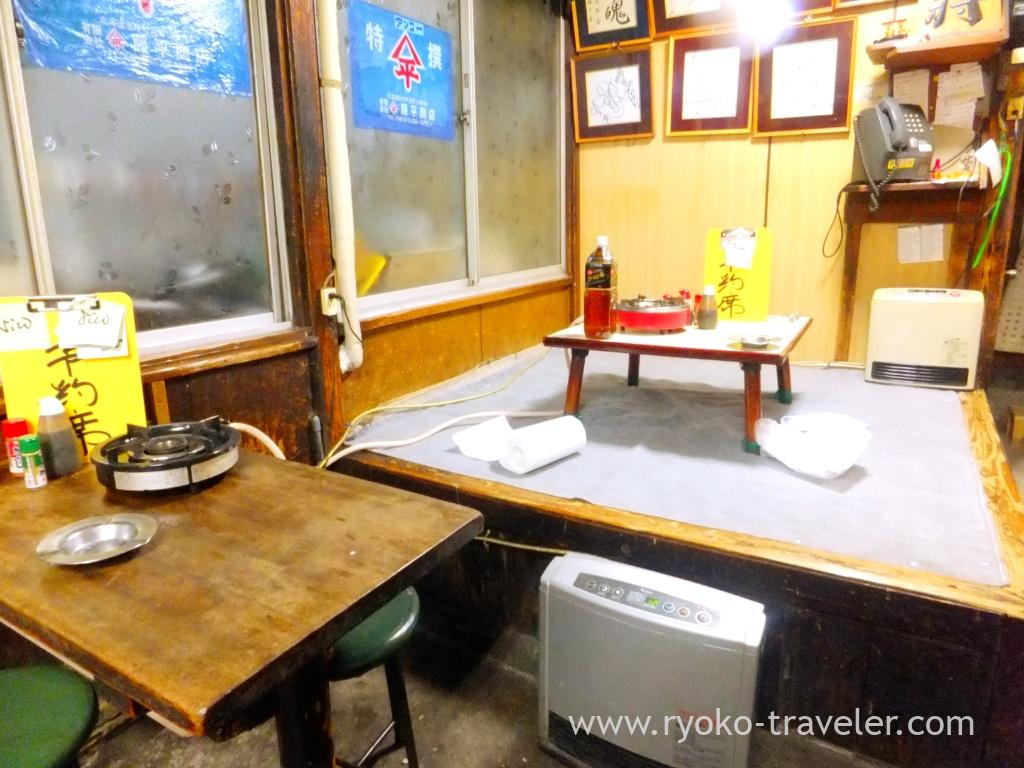 They serve hotpot all year around. Duck hotpot is served all year around. It's good, too.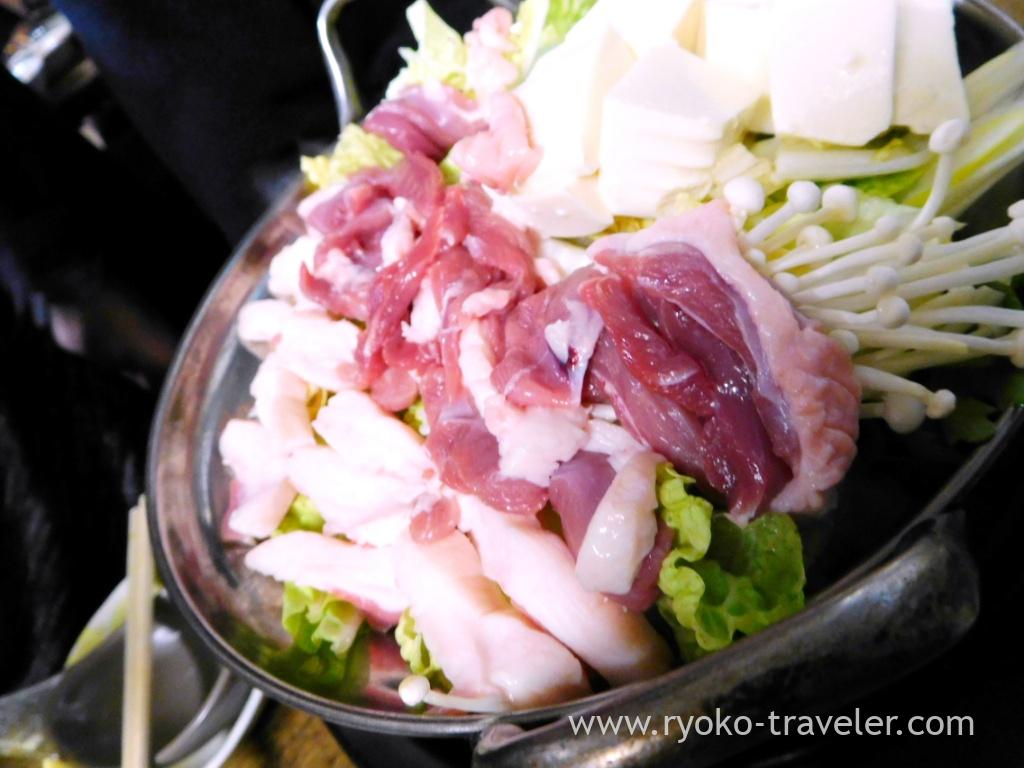 And another they prepare a variety of foods that go with alcoholic drinks at lower price. We order eels' innards every time 🙂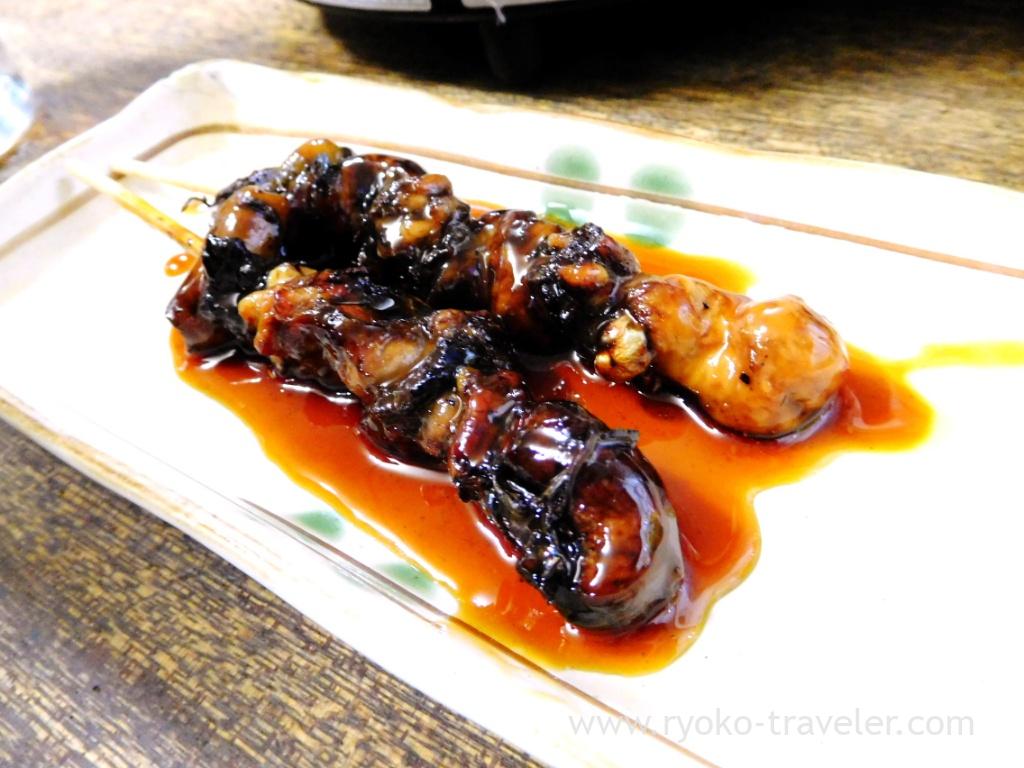 And vinegared mackerel, too.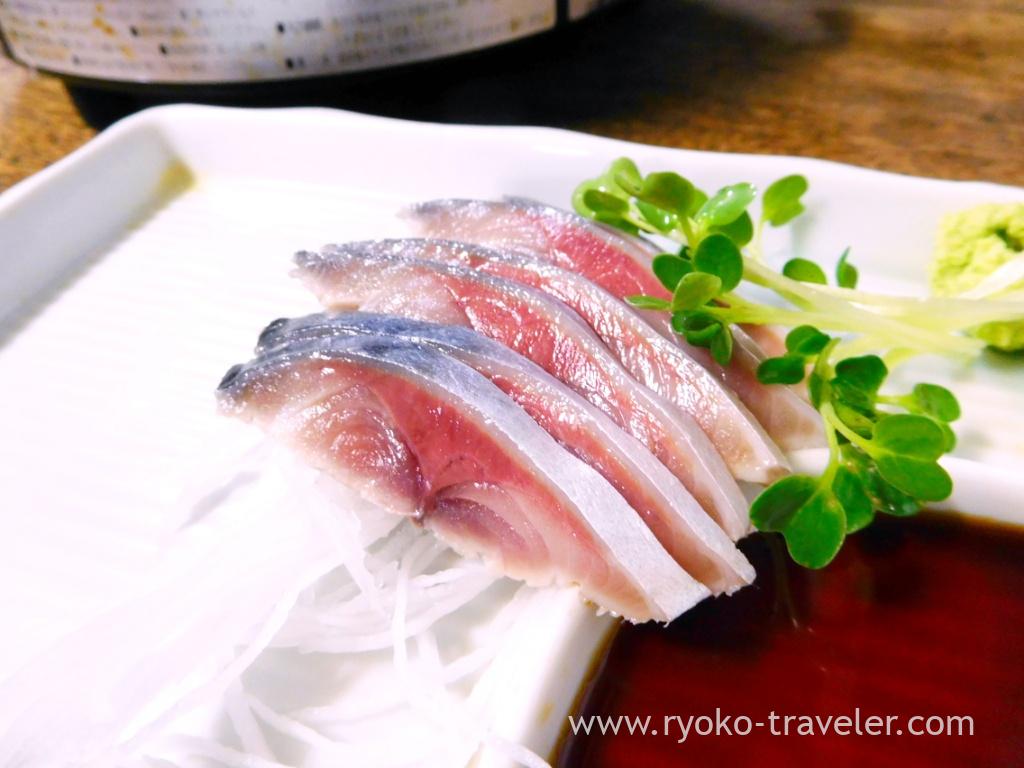 This was the first time to meet Salmon roe marinated with soy sauce in Toyotaya.
Homemade.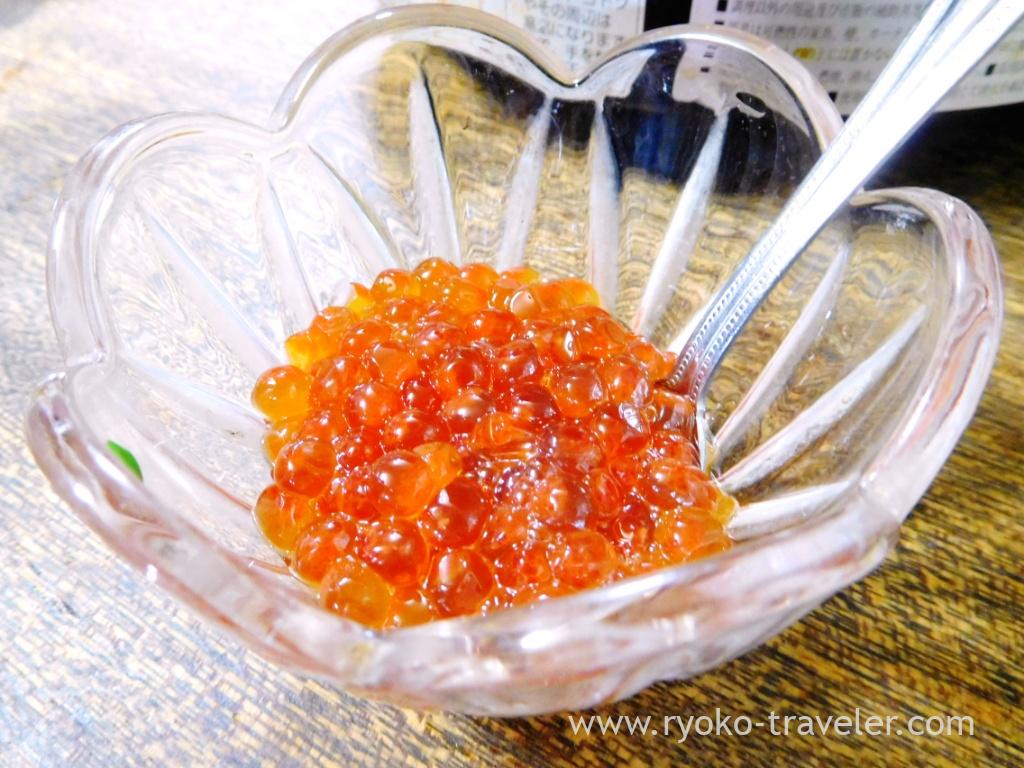 Sardine tempura.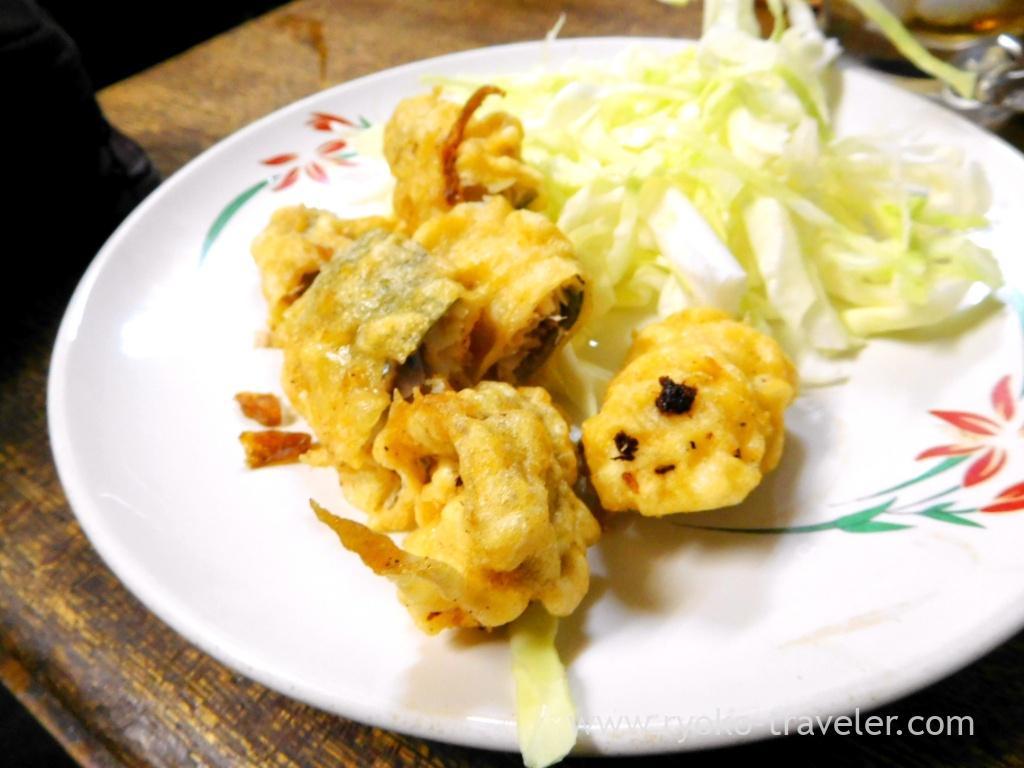 And we tried these foods for the first time. Fried pork meats and vegetables. I think it go with rice !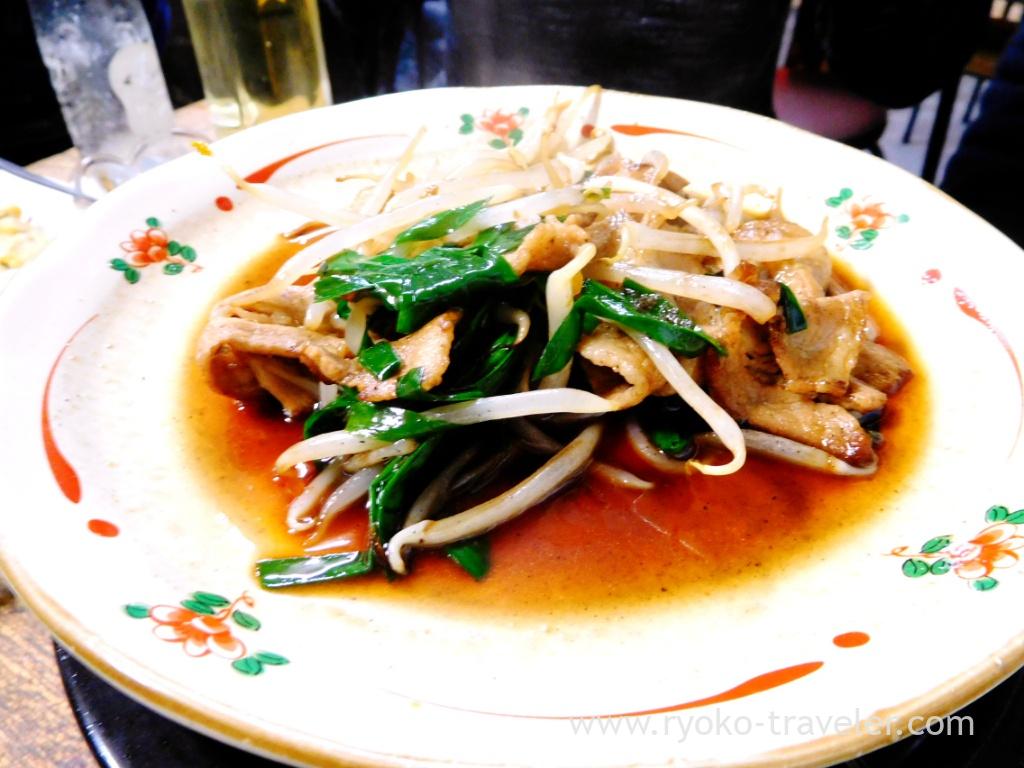 This Baked beef meat, too !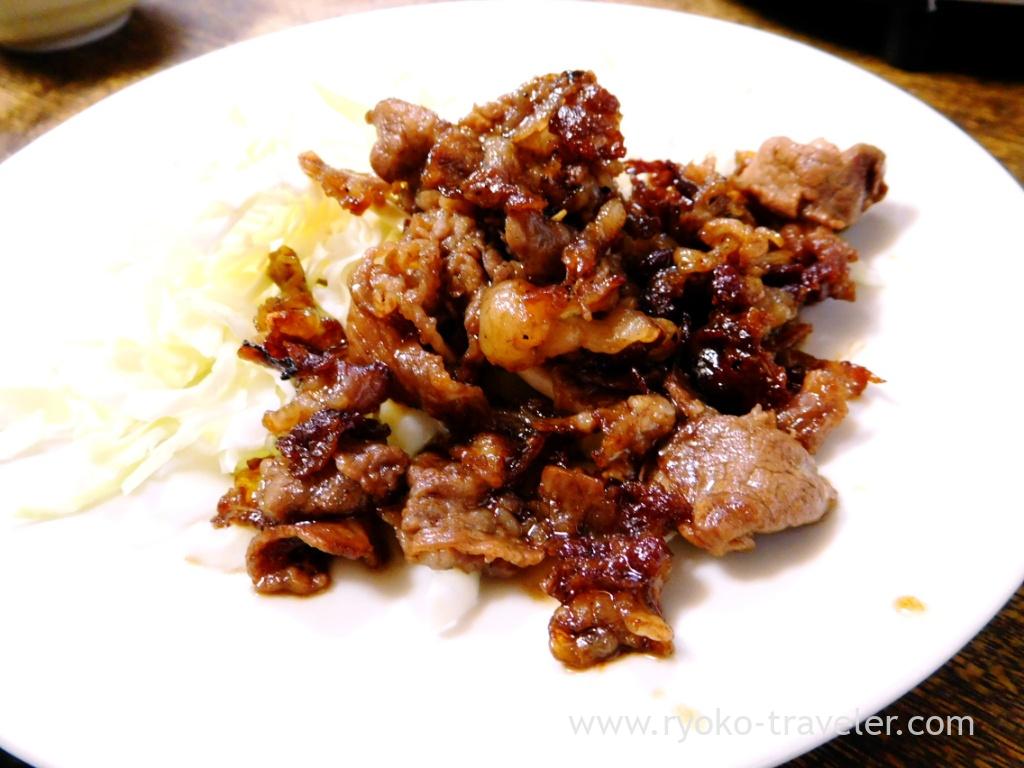 You want to reserve Toyotaya ? but if you want to eat Winter hotpot, you should visit between October – March, but to our great disappointing, reservations are always full in the season. Still if you want to eat it, you have to come before the opening time or wait for a long time outside. Reservations are available only for tables. They don't accept reservations of counter seats. So you can take the seats if you wait. When we visited last season, we went to there 30 minutes before the opening time.
About

Name Toyotaya (豊田屋)
Open Dinner
Reservation Available
Credit card Unavailable

Google Map