I went to the shop that named Toripota ramen THANK the other day. They're popular tsukemen shop in Daimon are of Tokyo. It doesn't look like tsukemen shop. It seems beauty parlor or cafe.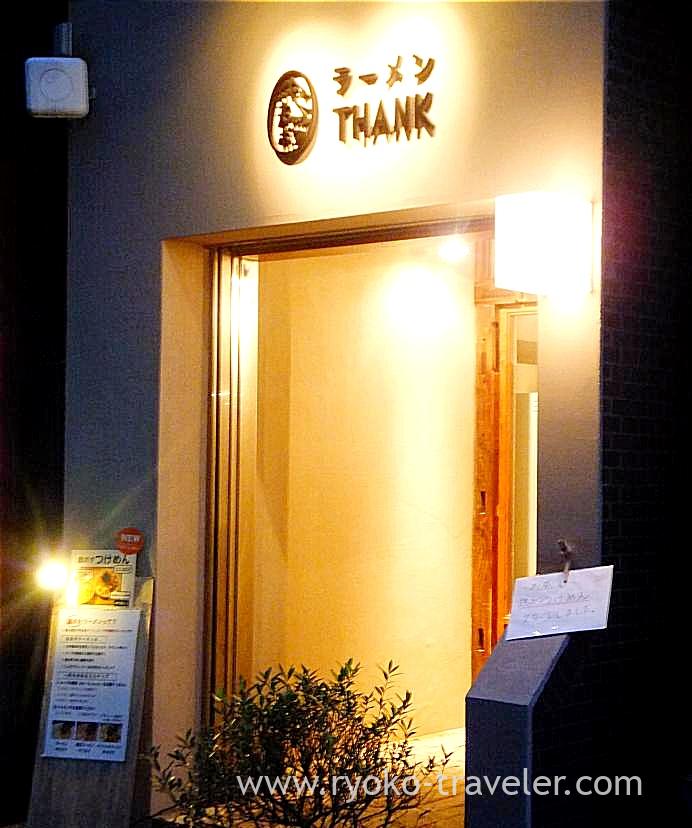 Their tsukemen is liked by many people, and the shop also serves chicken soup ramen and it is so popular, too. "Toripota" means thick soup like potage soup made from much chicken (including bones) and vegetables.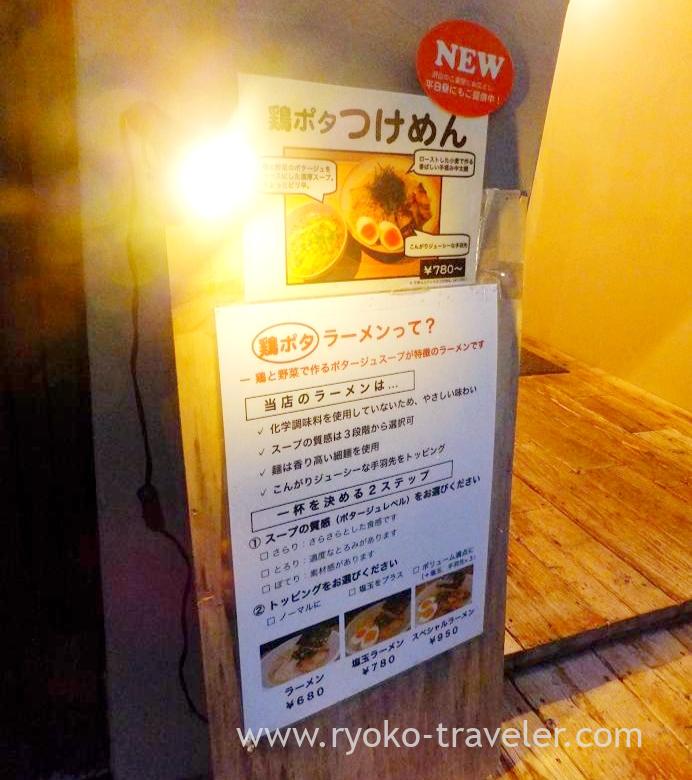 Ramen and tsukemen have three types of soup each.
*Poteri (thick type)
*Torori (medium type)
*Sarari (thin type)
I ordered Special Torori ramen. "Special" means here "All toppings are on." It have an boiled egg, grilled chicken wing tips, seaweed laver, green onion on it. The boiled egg wasn't flavored.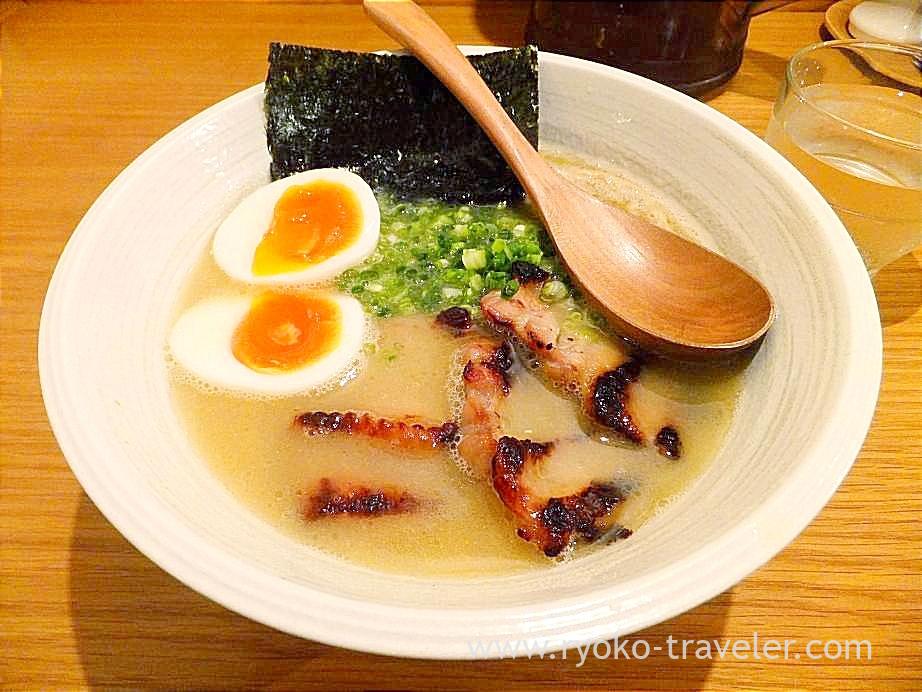 The noodles is thin. I like thin noodles.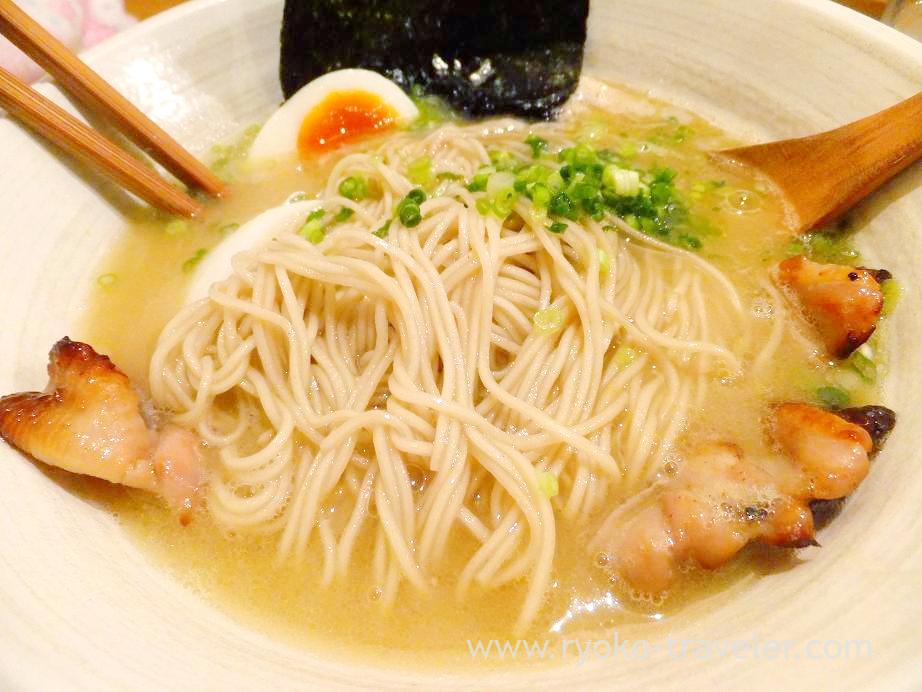 At first, I felt the soup is creamy and good, but it was curdy, and minced meats lees were at the bottom. I felt rough texture. I don't like this texture. Torori is enough greasy for me. Poteri is … ? The soup is like a mass of collagen, if you don't care for the texture, it is good for you to enhance your beauty 🙂 And the chicken was delicious and I like this thin noodles. Next, I want to eat sarari. I think it is better for me than torori.
About

Name Toripota Ramen THANK (鶏ポタラーメン THANK)
Open Lunch, Dinner
Credit card Unavailable
Reservation Unavailable
Google Map