I thought deep fried oyster is served only in cold season. But recently some restaurants serve kakifurai on warm season, too. At Tsukiji, Odayasu served kakifurai until quite recently. And I saw the words at Torigen (鳥元) the other day. So, And I decided to have lunch there. Torigen is a izakaya serving chicken foods mainly.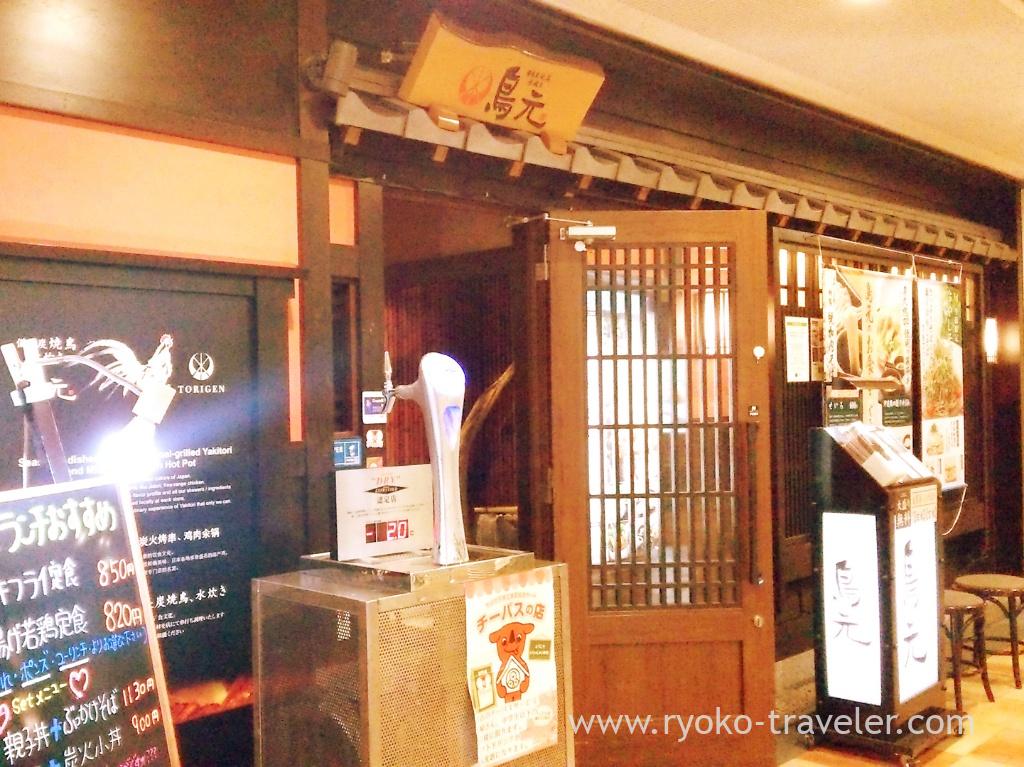 They are underground of the building that connect Keisei Funabashi station and JR Funabashi station. There used to be one of my favorite Korean foods restaurant.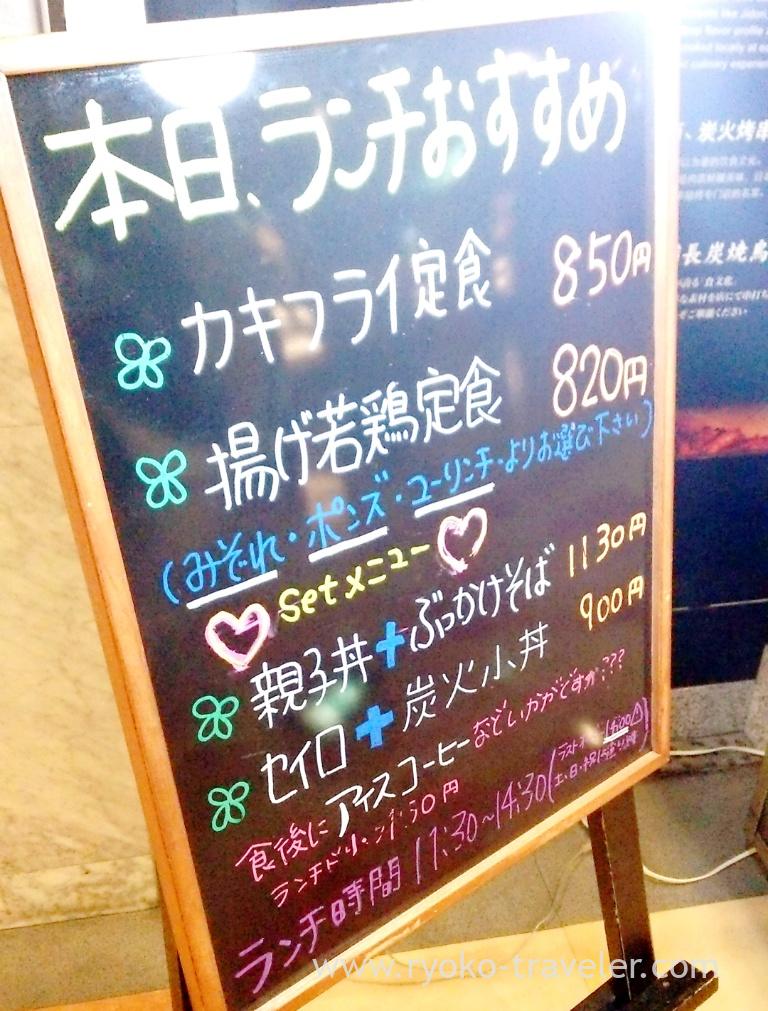 Almost all people that day ordered soba or oyakodon. Their foods were served fast. But my kakifurai needed much time. Kakifurai is deep fried oysters.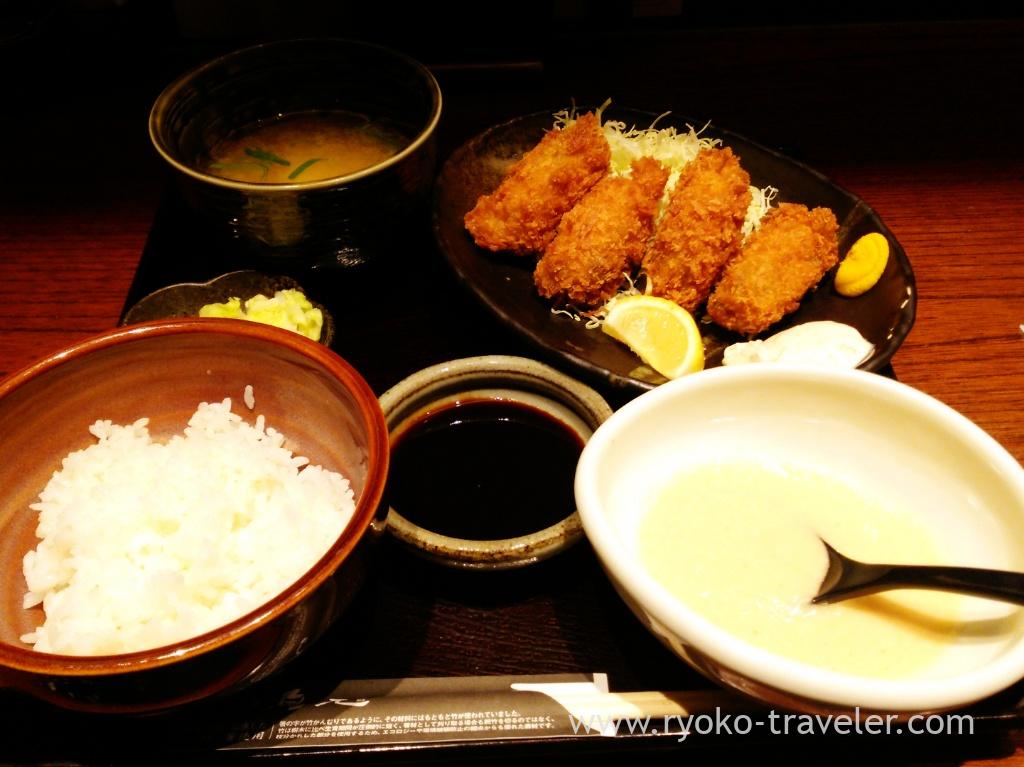 Four smaller kakifurai, miso soup, pickled vegetables, rice and grated yam. I worried about those oysters because I thought it is not best season for oysters. But those were delicious. There was no problem. But oysters were small all the same. I had no idea how to eat up rice ?
No. I had grated yam. I put it on the rice and ate. It had refreshing tastes 🙂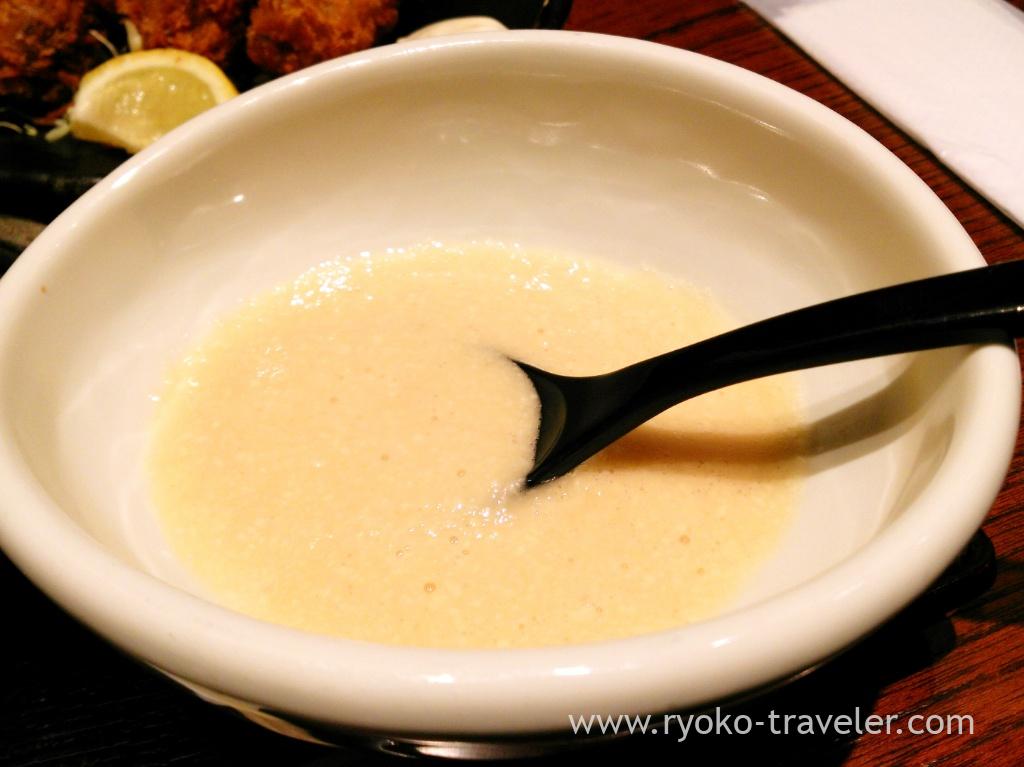 They have summer-limited menu. Cold soba. It looks yummy.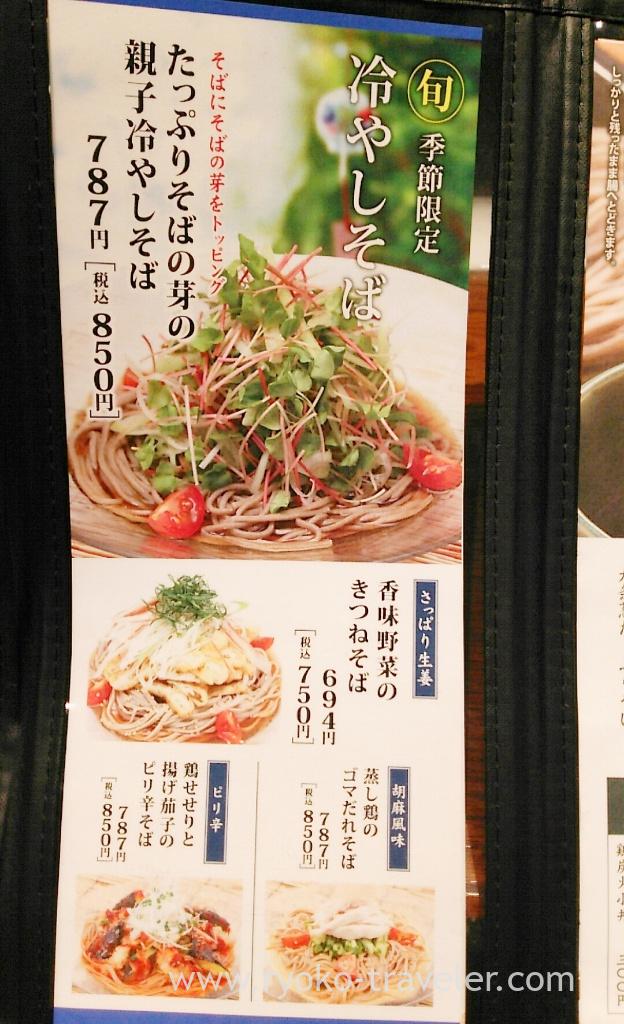 About

Name Torigen Funabashi FACE (鳥元 船橋FACE店)
Open Lunch, Dinner
Reservation Available for dinner time only (
Hot Pepper /
Tabelog)
Credit card Available for dinner time only
URL Instagram

Google Map