Speaking of winter tastes, oysters occur to me at first. Well, I eat oysters all year around though. I'm looking forward to eating deep fried oysters (kakifurai) at Fujimura and fried oysters with butter at Tonkatsu Mampei (とんかつ万平) in Kanda.
Tonkatsu Manpei is located in Kanda area. Once they start to serve oysters, there're tremendous people gather in front of the shop. We need to get to there at least 30 minutes before to secure seats just after the opening time.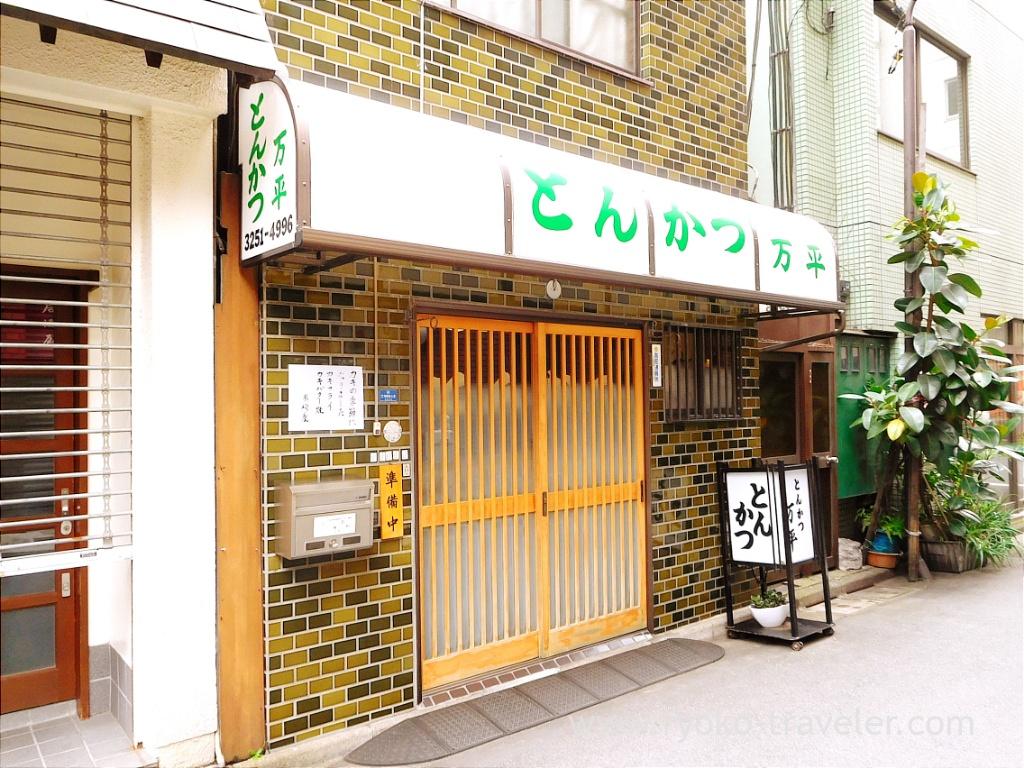 I heard they are tonkatsu restaurant and their tonkatsu is delicious, too. But I haven't eaten foods except oysters at Manpei. Their oysters dishes are two. Deep fried oysters and fried oysters with butter. When they start to serve oysters, they show such a notice at the entrance.
There's no price on the notice at the entrance, and there're boards of menu hanging on the wall in the shop. Oysters, too.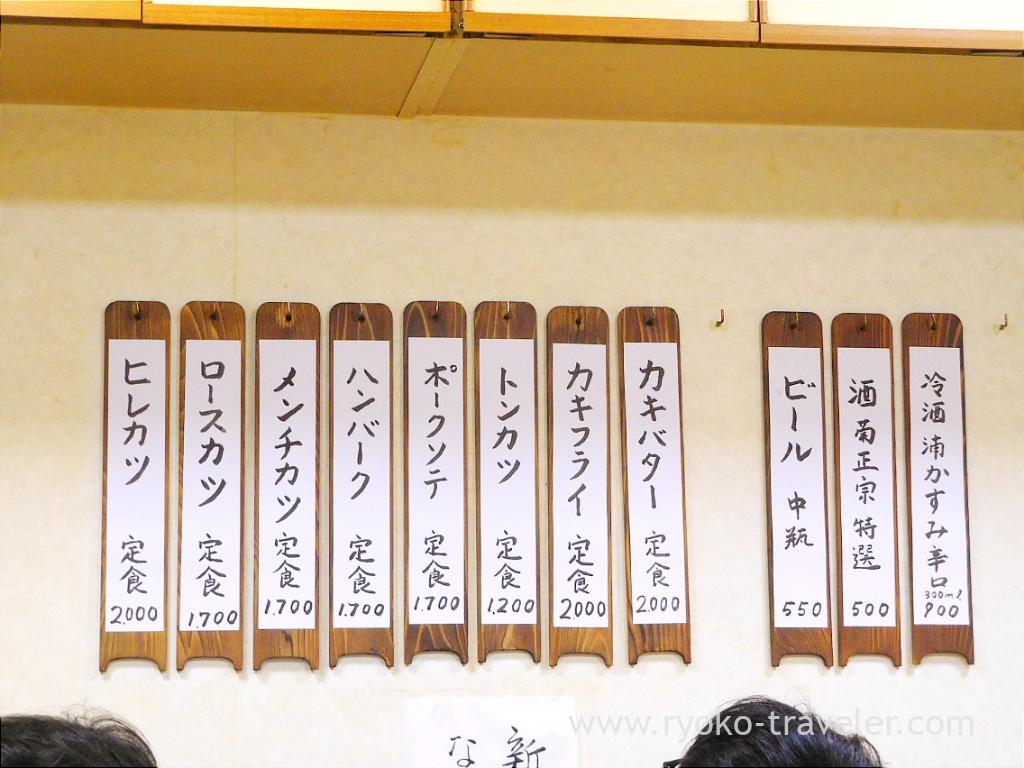 *Deep fried oysters set (カキフライ定食) 2000 yen
*Fried oysters with butter set (カキバター焼き定食) 2000 yen
The price is rising every year, and finally, its prices rose to the 2000 yen level. Though it's higher compared to another restaurants' deep fried oysters and fried oysters with butter, still their oysters have tremendous popularity. There's always a long line before the opening time. They require us sharing tables. All seats are always occupied throughout the business hour.
This is their awesome fried oysters with butter. Basically they serve 6 oysters in a plate. But they sometimes serve 5 or 7 oysters depends on the size of oysters. My friend visited there two weeks previous day when I visited there. His set have small 7 oysters. Oysters grow up quickly 🙂
They serve much rice. If you say "Sho-rice please", they serve rice in small bowl. Still it was large :p And another, each set have pickled cabbage and sweet miso soup having white miso.

I thought I can't eat such a large rice up but somehow I ate it up. Yes. The reason is clear. This fried oysters with butter have much extracts of oysters and those were seasoned strongly with butter and soy sauce. It's best friends of rice ! I ate it without anything at first and after that, I squeezed lemon on it, and ate it with mustard. It go with mustard. The surface of oysters coated with soy sauce and butter were crisp a bit.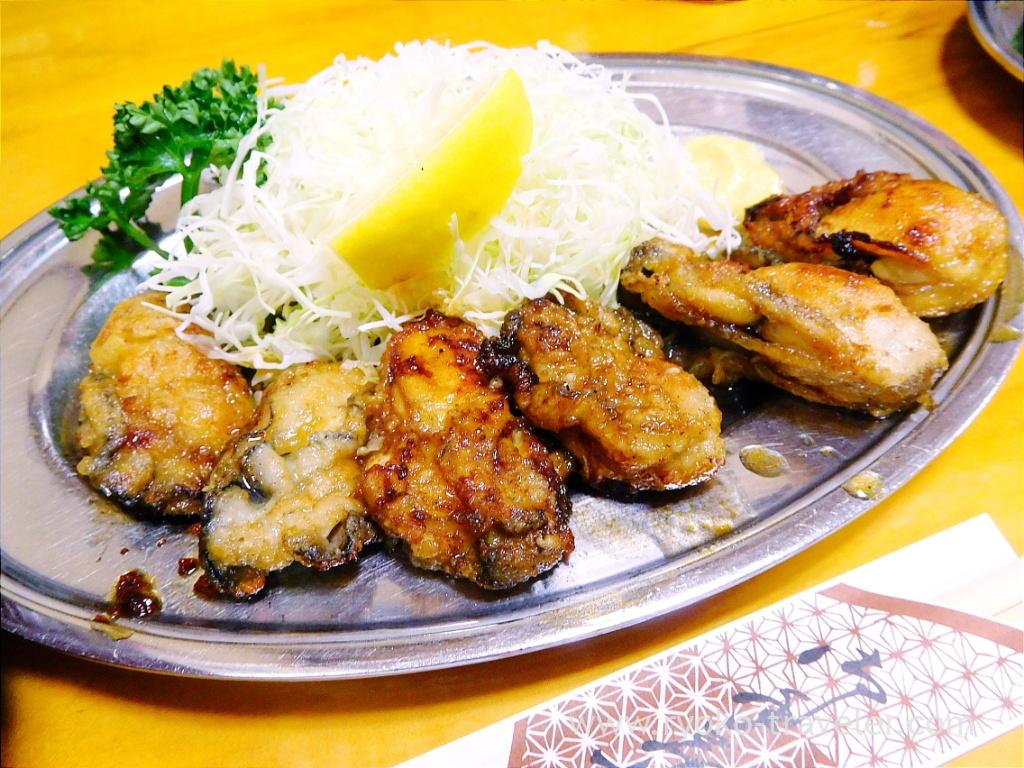 Shredded cabbage having oysters juice and sauce is splendid, too. Nothing remained on my all plates. I ate everything. Why so delicious …?
By the way, I ate it at the end of March. At the end of oysters season. It had five oysters. Big !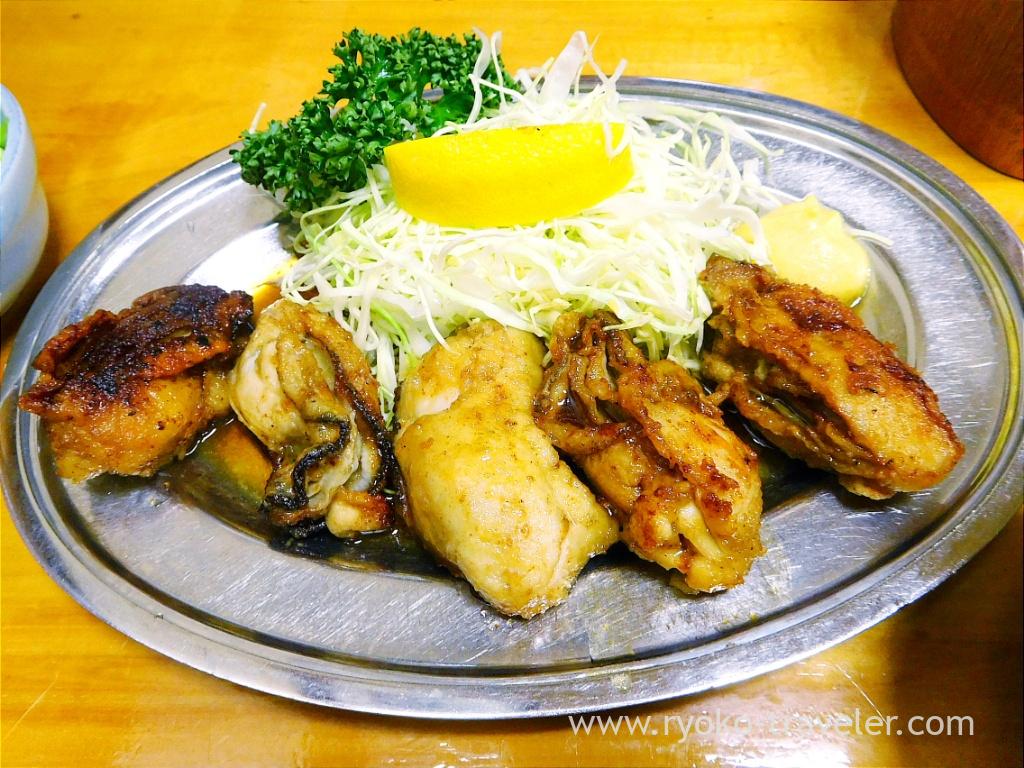 This is deep fried oysters set (kakifurai). It have much juice of oysters inside the coating. Its coating was crisp and the inside was juicy. It was delicious, too. But I have to select one and I always choose fried oysters with butter all the same.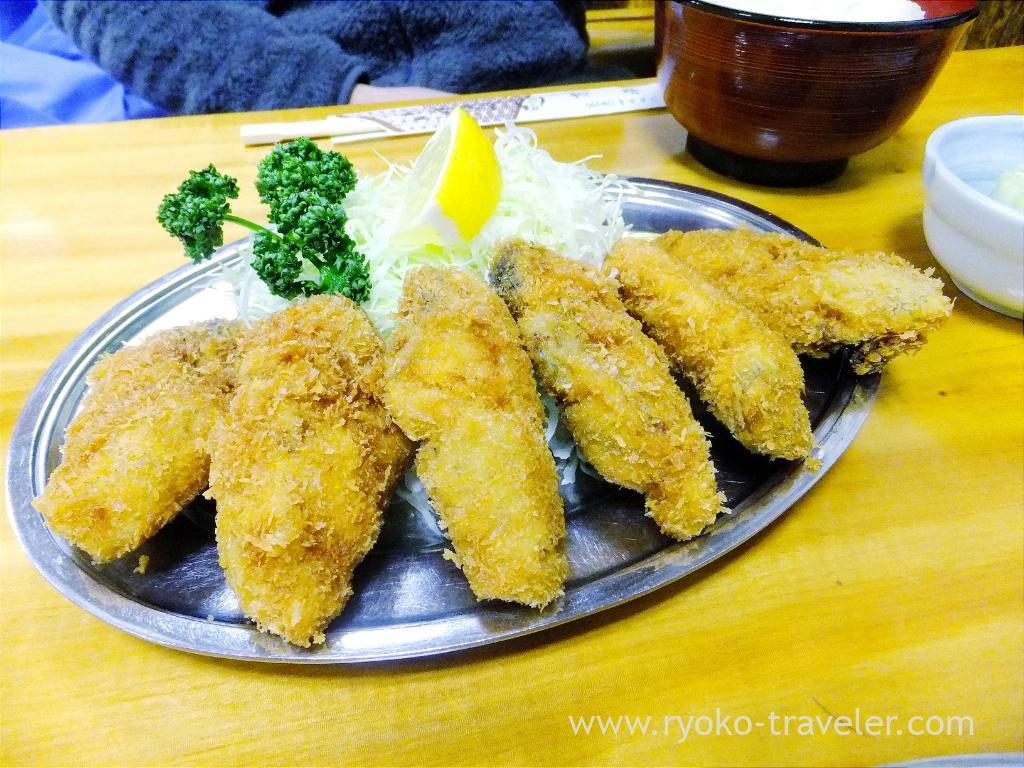 Last year, and the year before last, we couldn't meet bigger oysters because of intense heat and severe earthquake. But this year, bigger oysters has come back !

About

Name Tonkatsu Mampei / Pork cutlet Mampei (とんかつ万平)
Open Lunch
Reservation Unavailable
Credit card Unavailable

Google Map