Finally, Tomonomoto (とものもと) near Higashi-Nakayama station was reopen. The manager (chef) recovered from his disease and opened his shop again 🙂 So, we went to there after two years absence. They are located close to Higashi Nakayama station (Keisei main line) as before.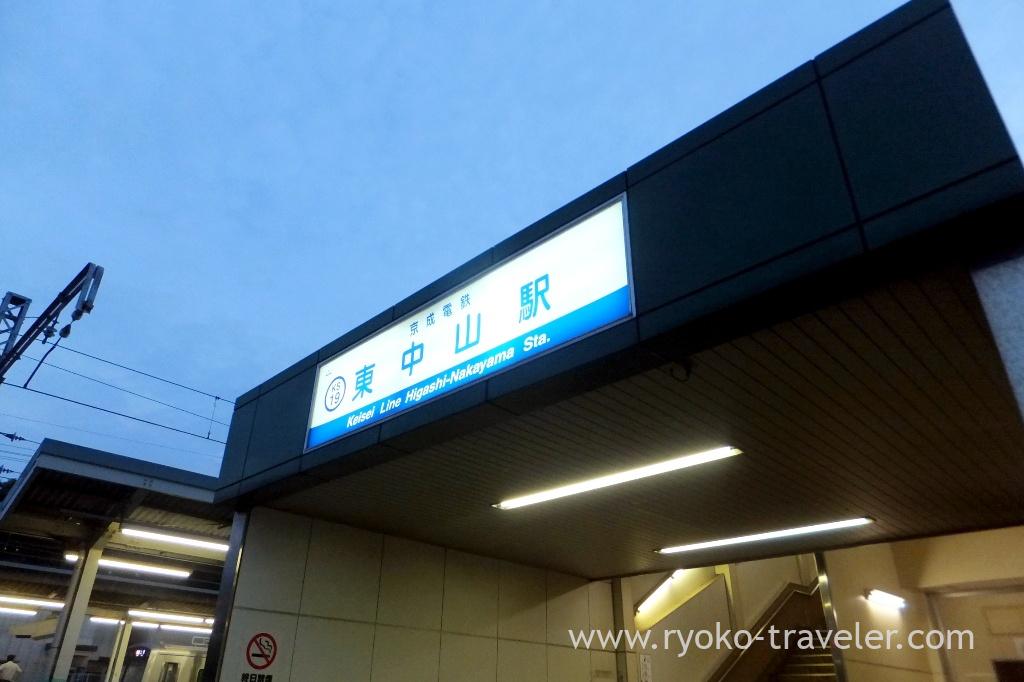 Nothing has changed. The manager welcomed us with his big smile as well as before.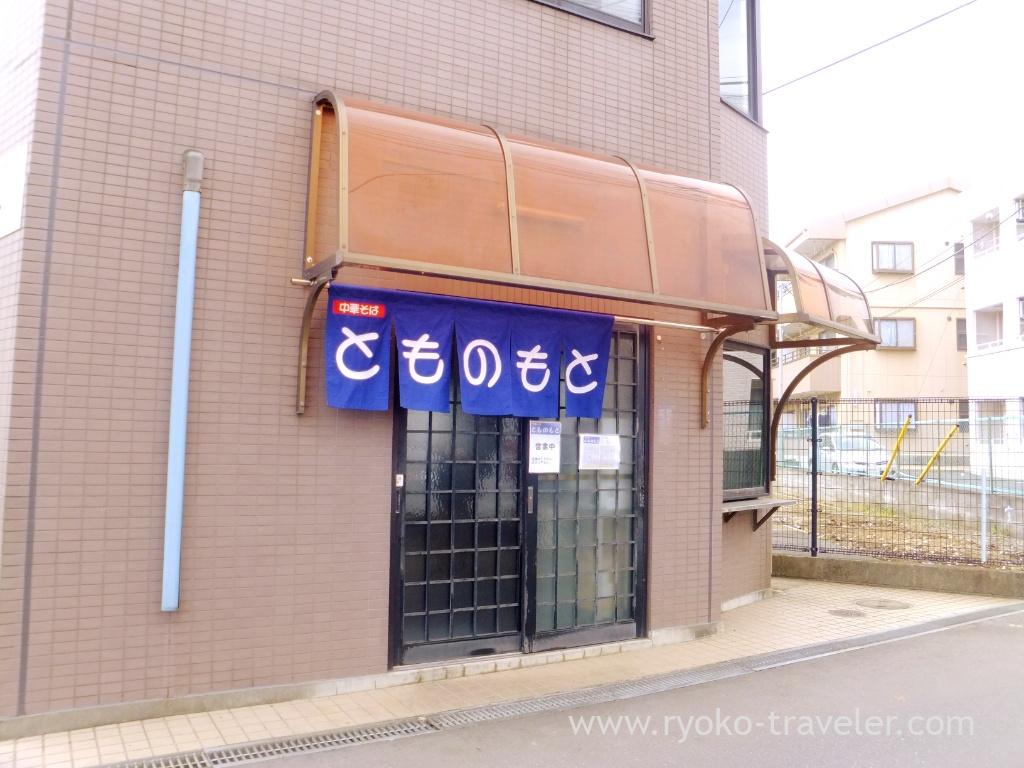 The manager trained in the popular ramen shop close to Funabashi Sta. that is named Sandaime Maruha Kiwami. And then he opened this shop. But unfortunately he got severe disease several months after he started this shop. Everyone who like his ramen were waiting with hope. And finally he was out of the hospital and restarted his business.
I bought a ticket of special sio ramen and handed it to him. Now I said nothing has changed. But his ramen has changed. His special sio ramen evolved. At first, I was surprised at its looking. Beautiful. Roast pork, roast chicken, laver, clam, green onion and wonton on it.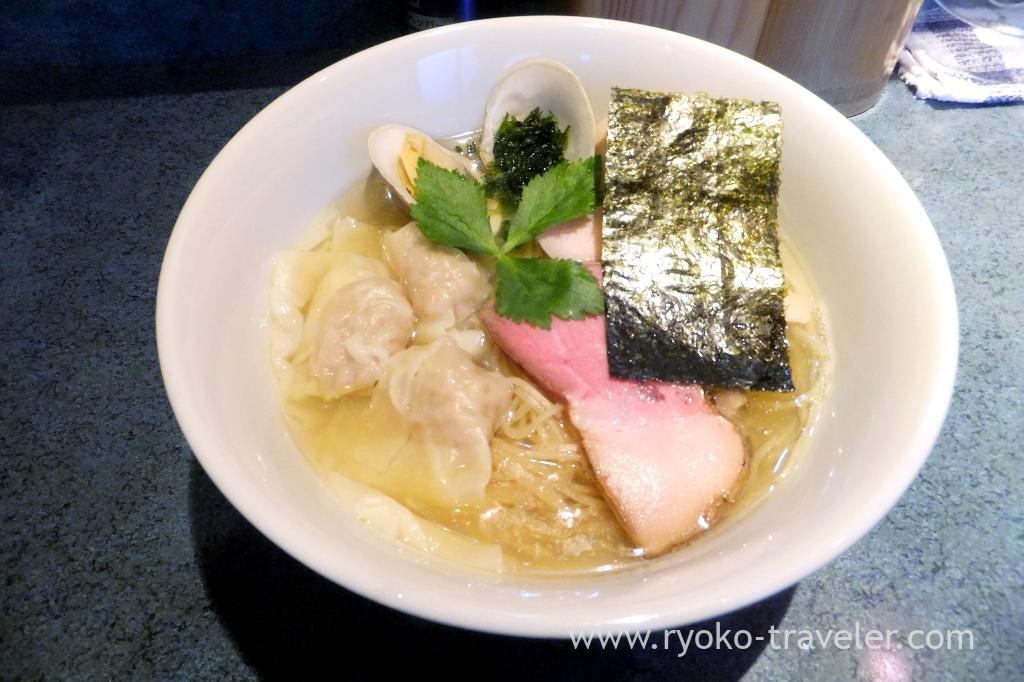 And this luxury soup had plenty of extracts of clams ! It's not Shio (塩 = salt) ramen ! It's Shio (潮 = sea water) ramen ! If you visit to Tokyo, it's well worth coming to Chiba only for this ramen ! You can get to there from Tokyo station within 50 minutes on train.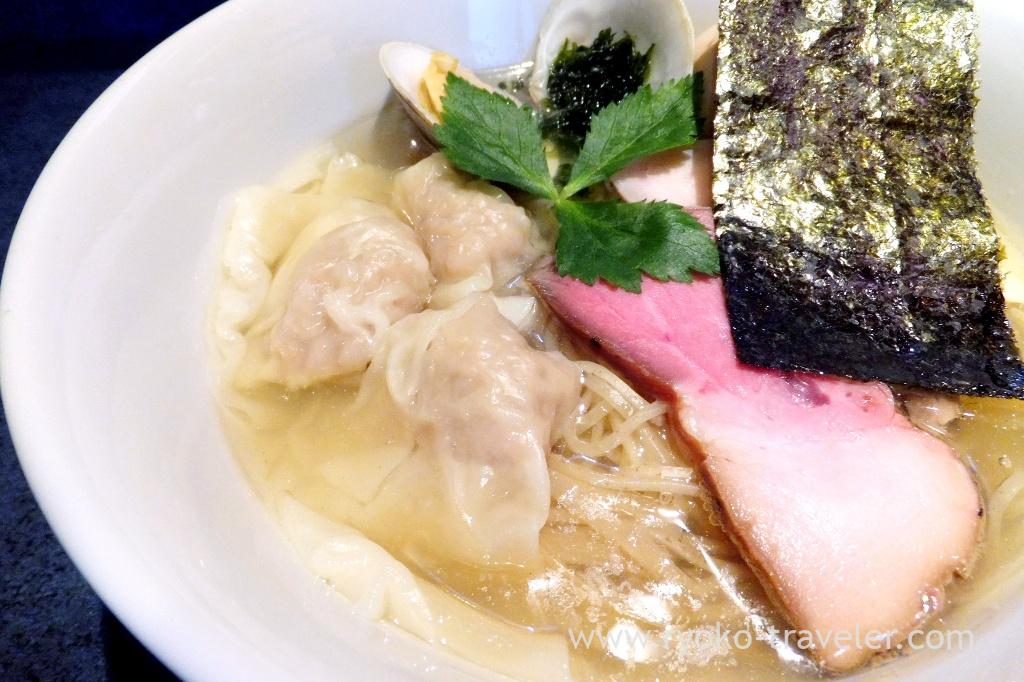 This noodle is made with whole wheat flour. The noodle has changed, too.It had springy texture and tasted good.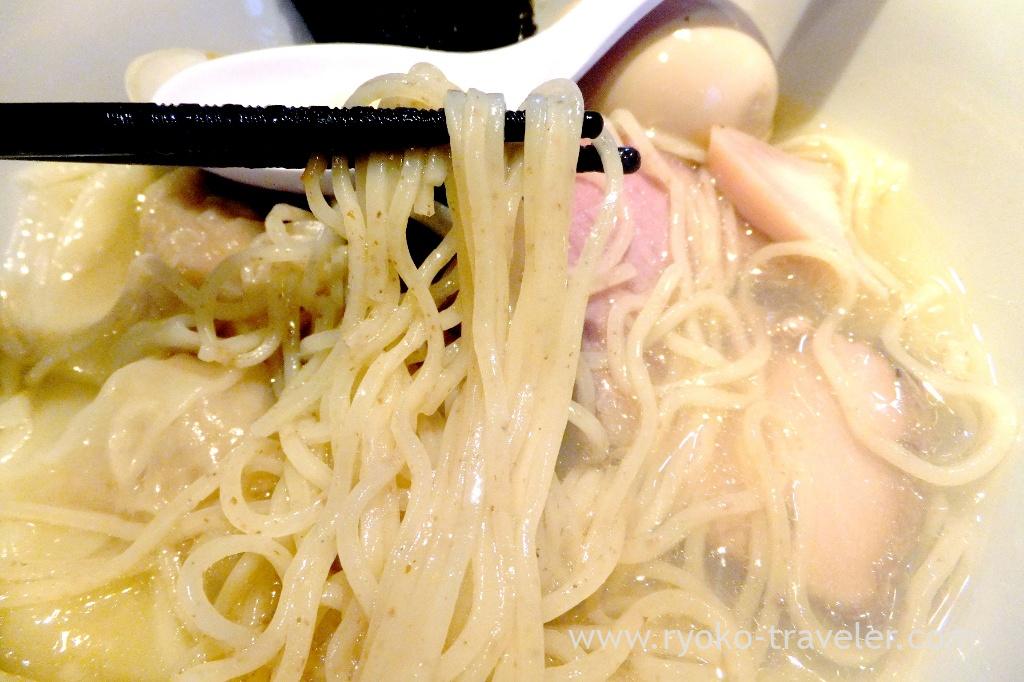 His sio ramen is one of the best sio ramen for me. I'm really glad that I can go there on foot because I moved within the same city 🙂
I ate special shoyu ramen when I visited there for the frist time. Huge roasted pork covered the surface of soup. Noodles are can't be seen :p Kinsodori Chicken (special chicken grown in Chiba with good bait) based soup was sweet just a little and tasty. Two slices of roasted pork, hard clam, boiled egg with soy sauce, hosaki menma (ear of bambo), and white radish sprouts on it. This half-boiled egg had raw yolk.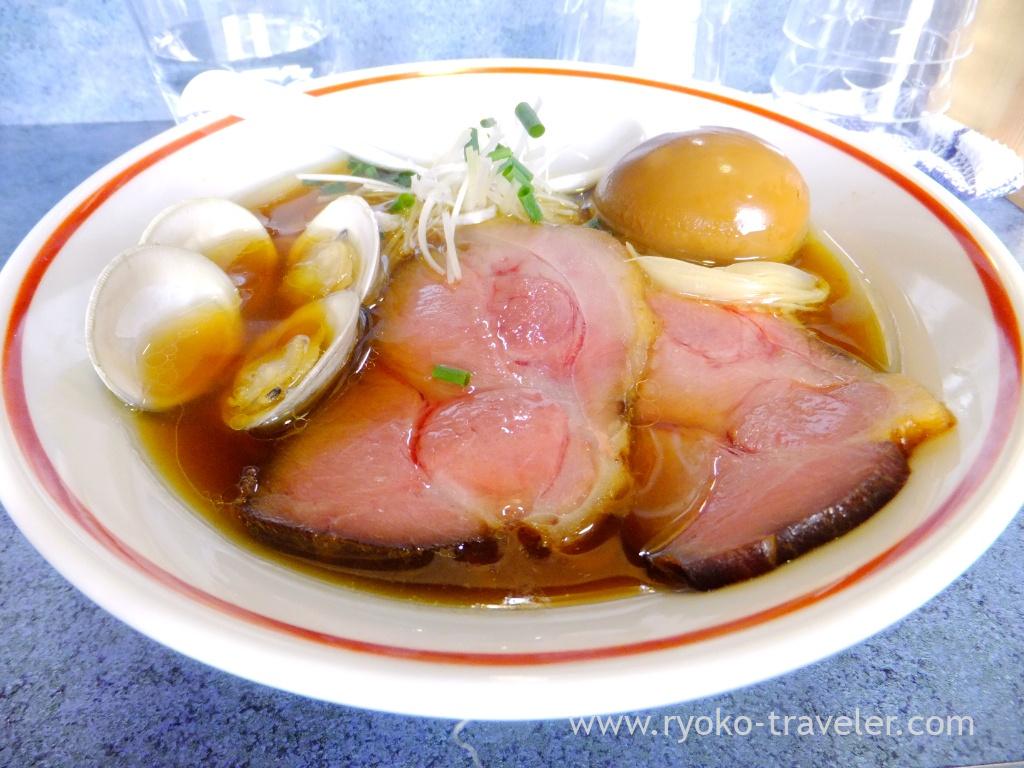 I like this narrow noodle and it went with the chicken-based soup very well.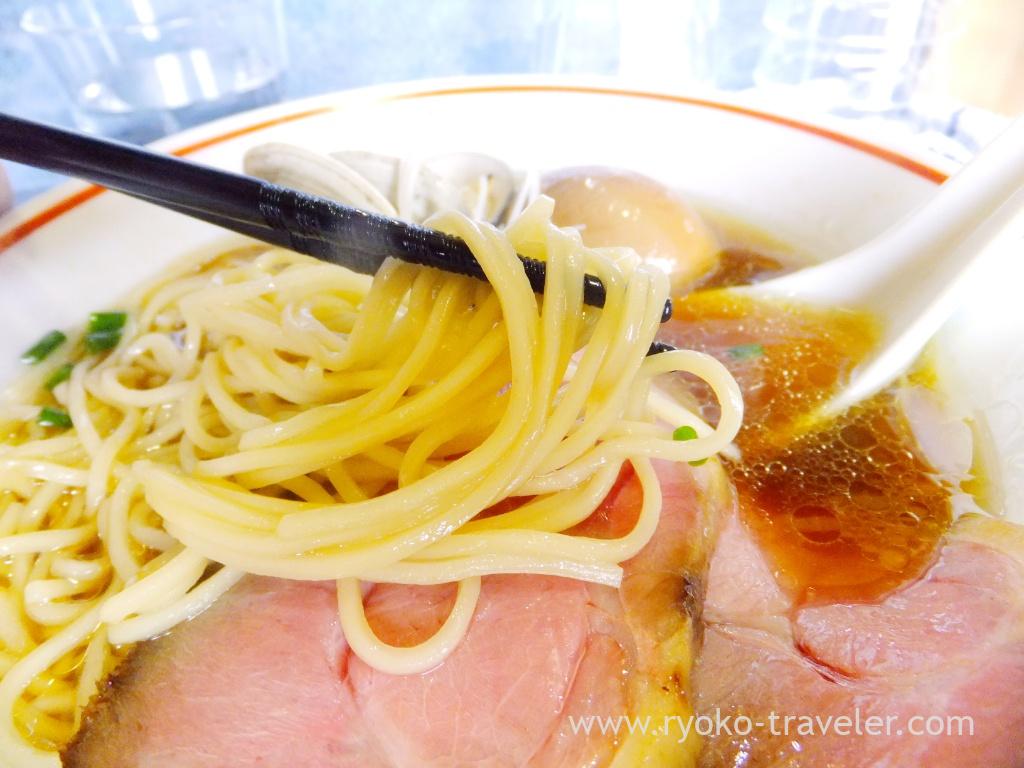 He prepare Toritama after you finish eating noodles in the soup. Toritama is, what is called, Kaedama (替え玉). Kaedama is second helping of noodles. But this toritama is not normal kaedama. Normal kaedama is simple noodles. Toritama is noodles dressed with chicken-based sauce and put raw yolk and chives on it. You can eat it as it is as "aesoba" (ramen without soup). And also also you can put it into the soup as kaedama.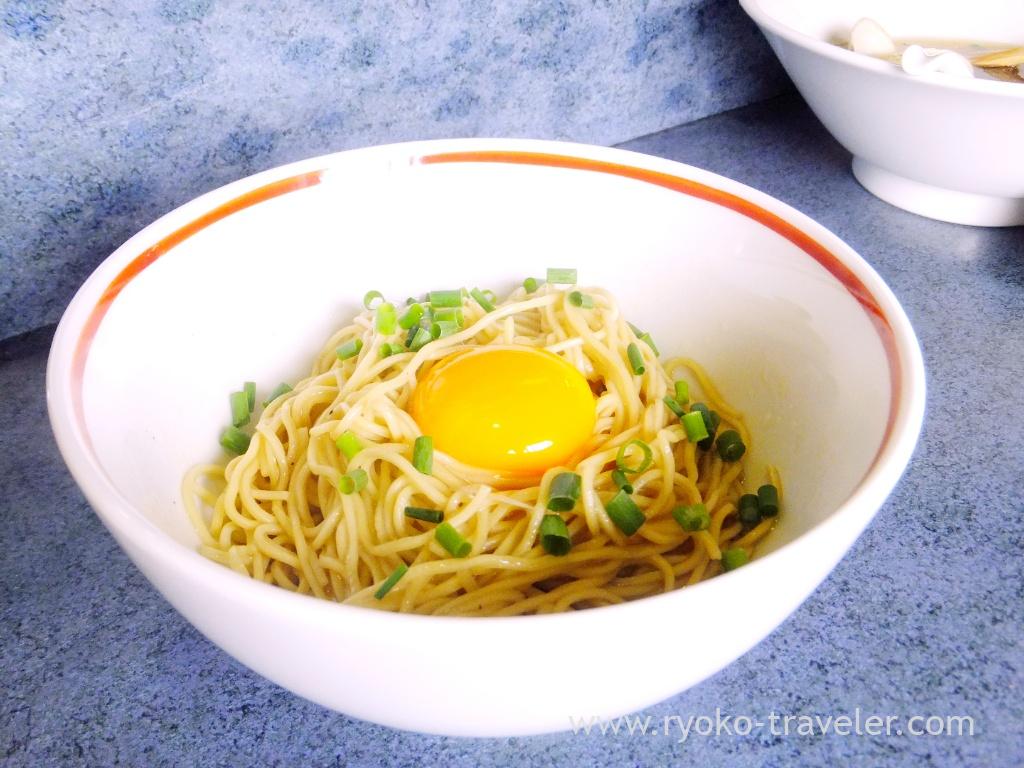 Now the business hours is short because he haven't still completely recovered from his disease. I wish he'll be completely recovered from his disease.
About

Name Tomonomoto (とものもと)
Open Lunch, Dinner
Reservation Unavailable
Credit card Unavailable

Google Map (Current Location)