I felt like eating egg benedict as lunch, so I visited Sarabeth's near Tokyo station. Sarabeth's was born in New York as bakery and restaurant and when first branch in Japan was open in Shinjuku in 2012, so many people gathered. Now 11 years have passed since they landed in Japan and they have four branches in Japan.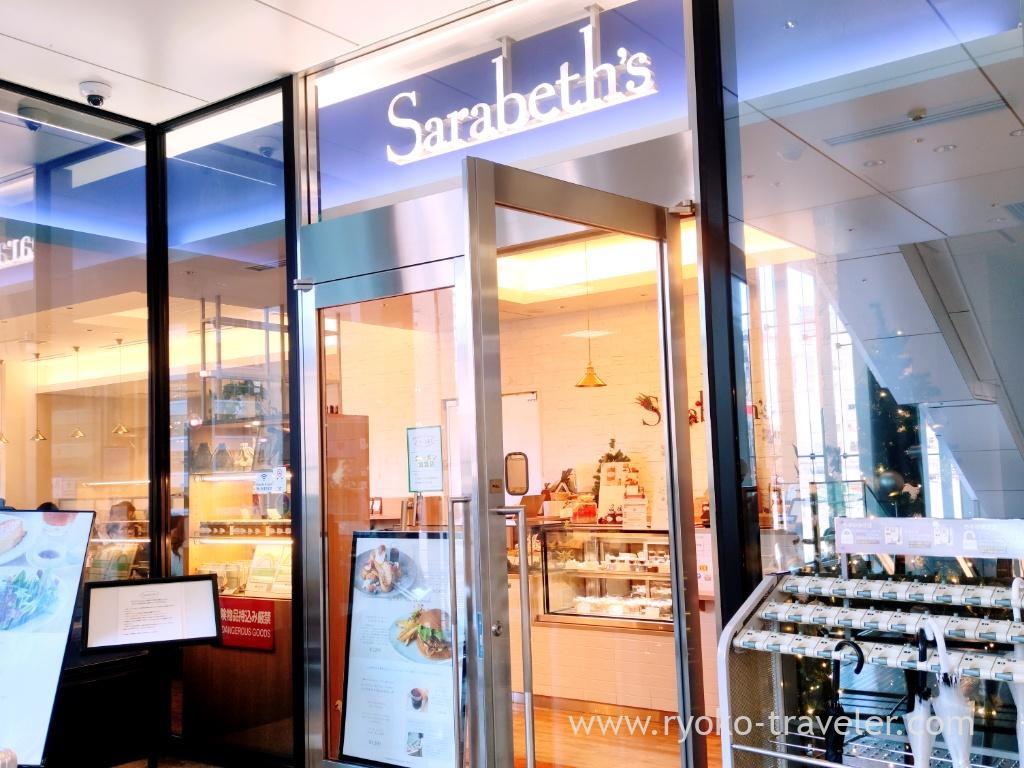 I imagined Sarabeth's have always a long line throughout their business hour. Certainly, there're always so many people waiting, but we can reserve Ikkyu,com with easily (Tokyo, Shinagawa, Shinjuku, Nagoya). They accept reservation for part of tables. So, of course, you can enter the restaurant without reservation.
We reserved in advance, so we could enter the restaurant without waiting.
Sarabeth's offer breakfast from morning through night. They serve pancake, egg benedict, French toast and so on throughout their business hour. And another they have hamburger, sandwich and so on. It's good for two or more people to share some dishes.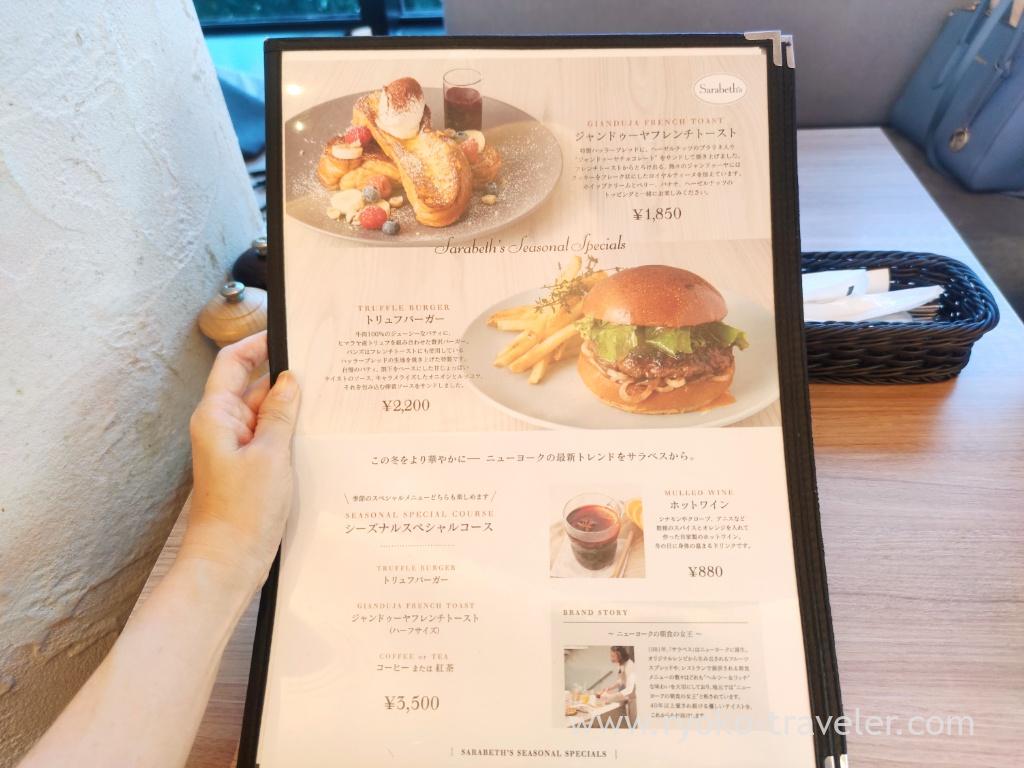 But they have good lunch course named Signature course if you visit there by one or two. SIgnature course cost 2900 yen and it have first drink, soup, meal, dessert and last drink. Meal and dessert is as half as size of normal dishes.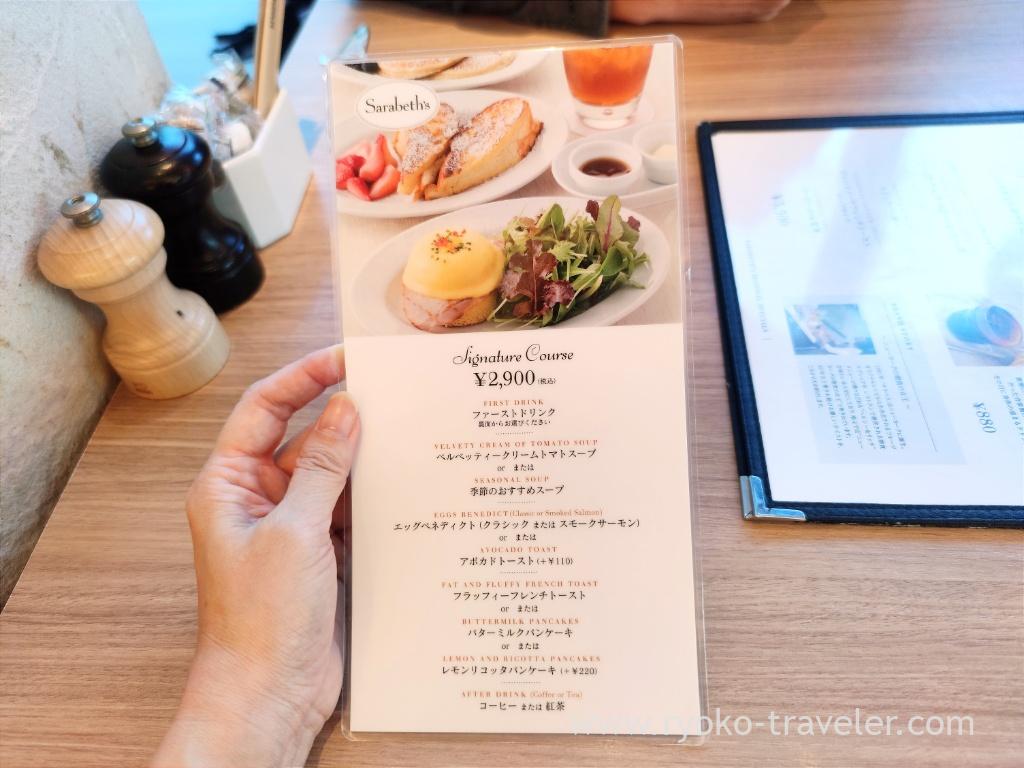 We can choose wine (sparkling wine) and beer for first drink. It's great.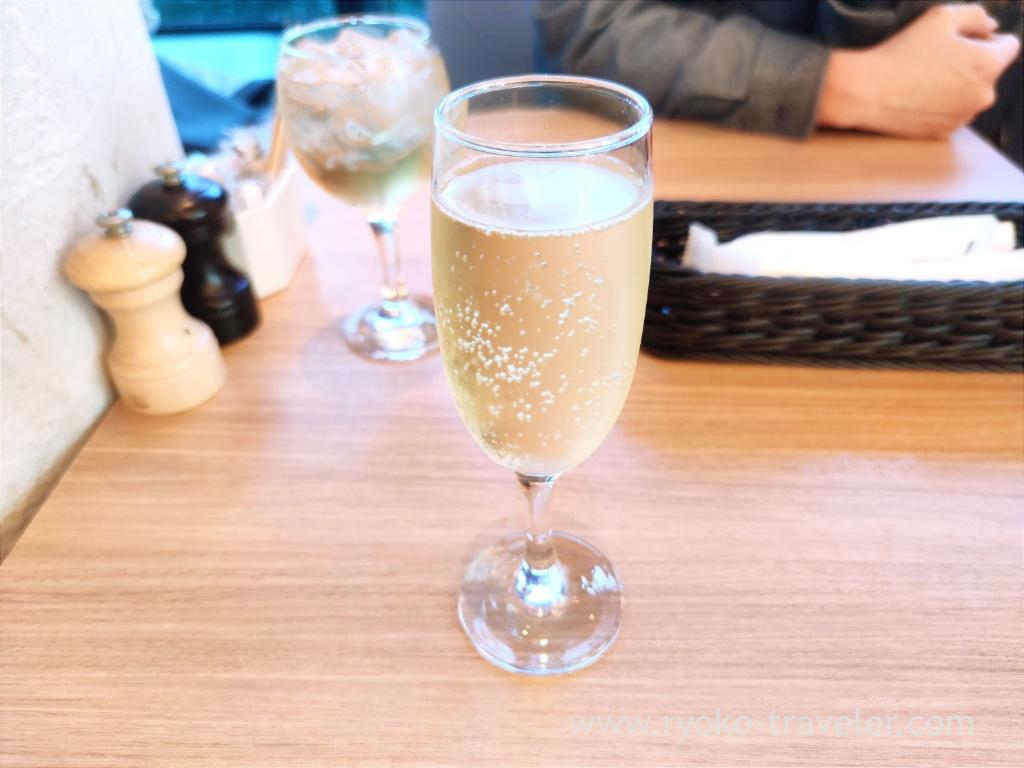 Soup can be choosen from two. Seasonal soup and Velvety tomato soup. But they didn't have seasonal soup that day. So, this is Velvety tomato soup. It's sour a bit because of tomato. Good.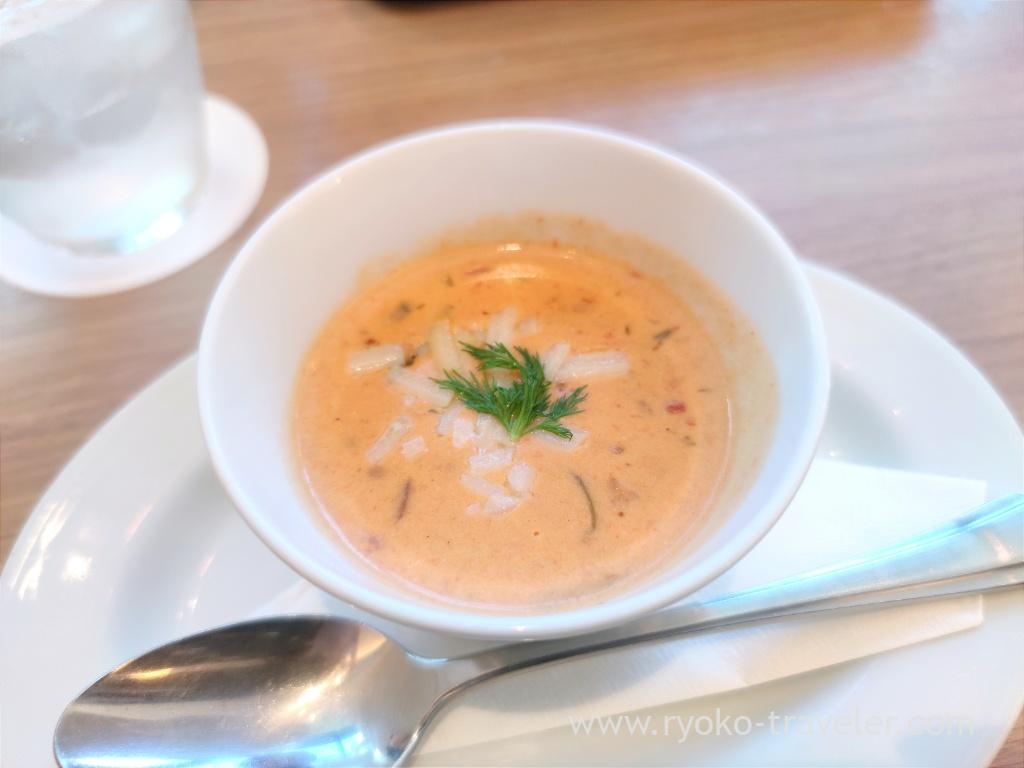 Meal can be choosen from classic egg benedict and salmon egg benedict. And if you pay plus 110 yen, you can order avocado toast (egg benedict with avocado). This is salmon egg benedict. It had much salads.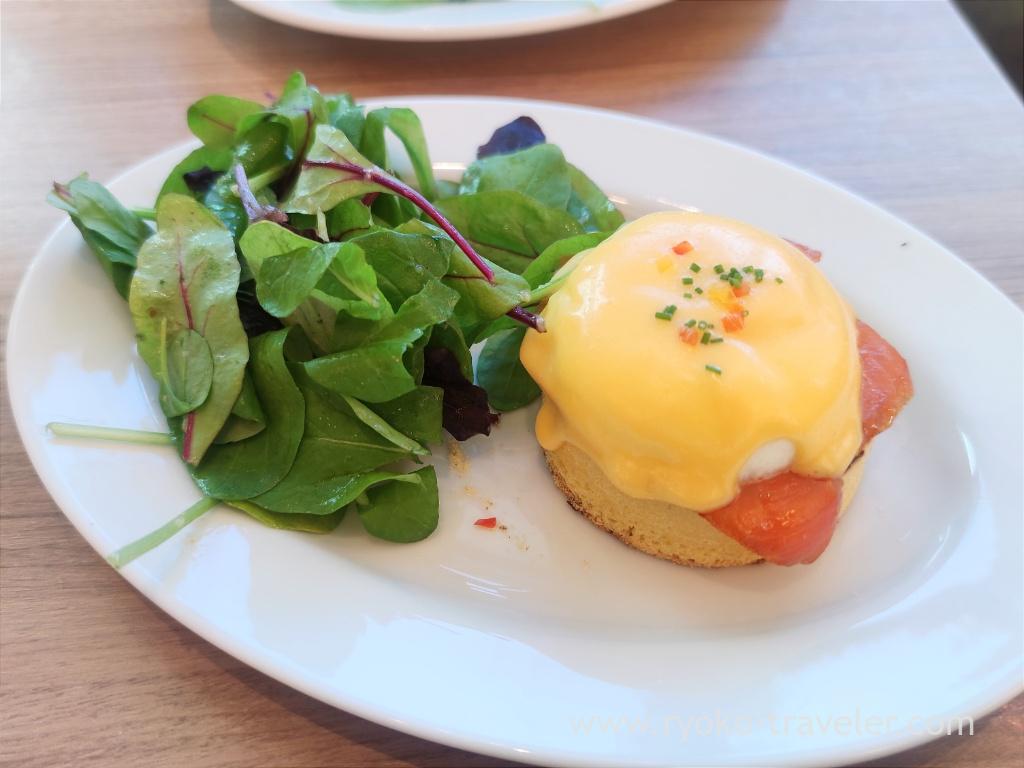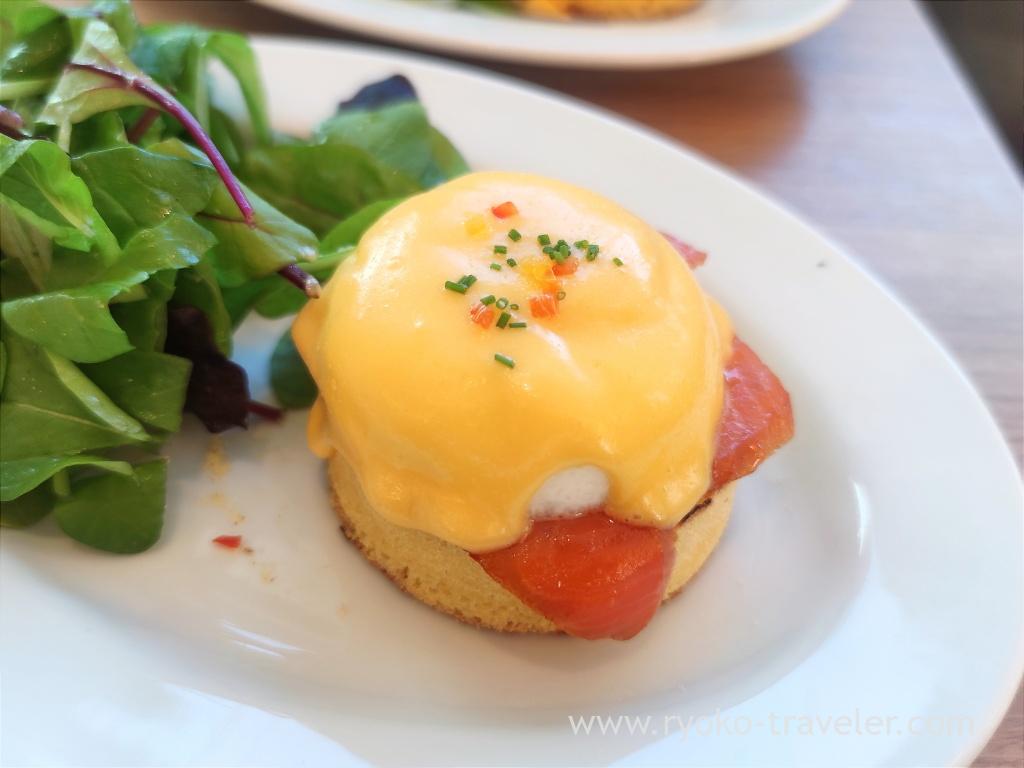 Poached egg was good. The yolk flew.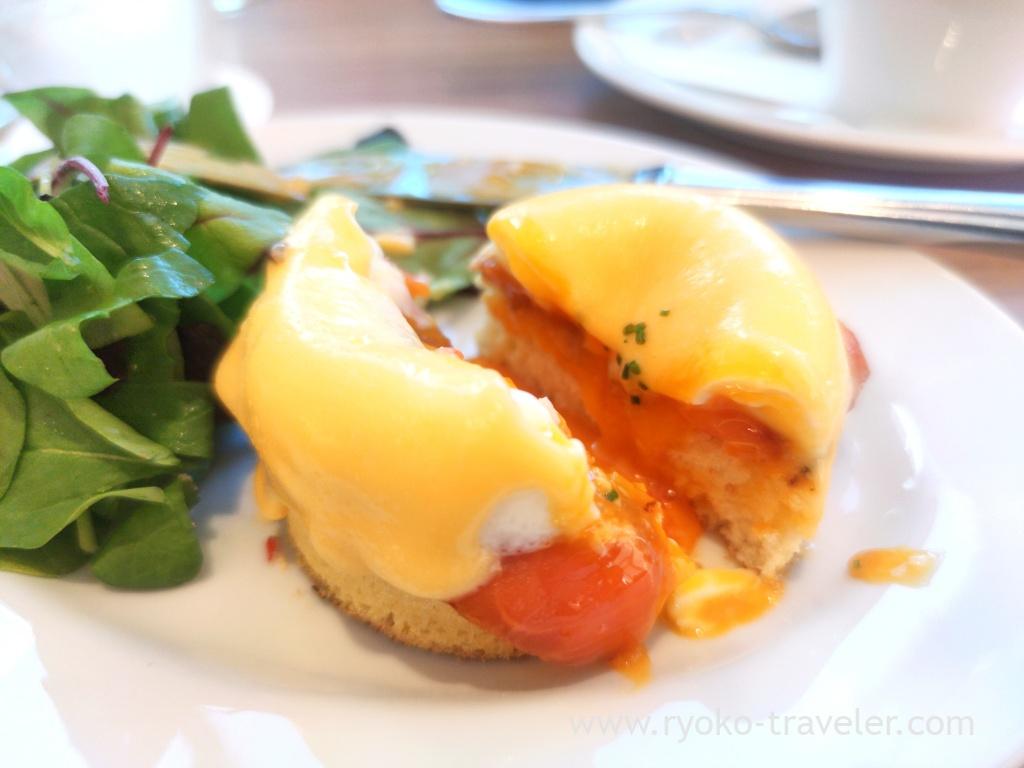 This is classic egg benedict. Though I didn't find when I ate salmon's, this muffin is sweeter. I like less sweet muffin.
Dessert can be choosen from fruffy French toast, butter milk pancake and lemon ricotta pancake (+220 yen). This is fruffy French toast. As its name, it's so fruffy. It's not so sweet. It's just for me. It had strawberry annd banana.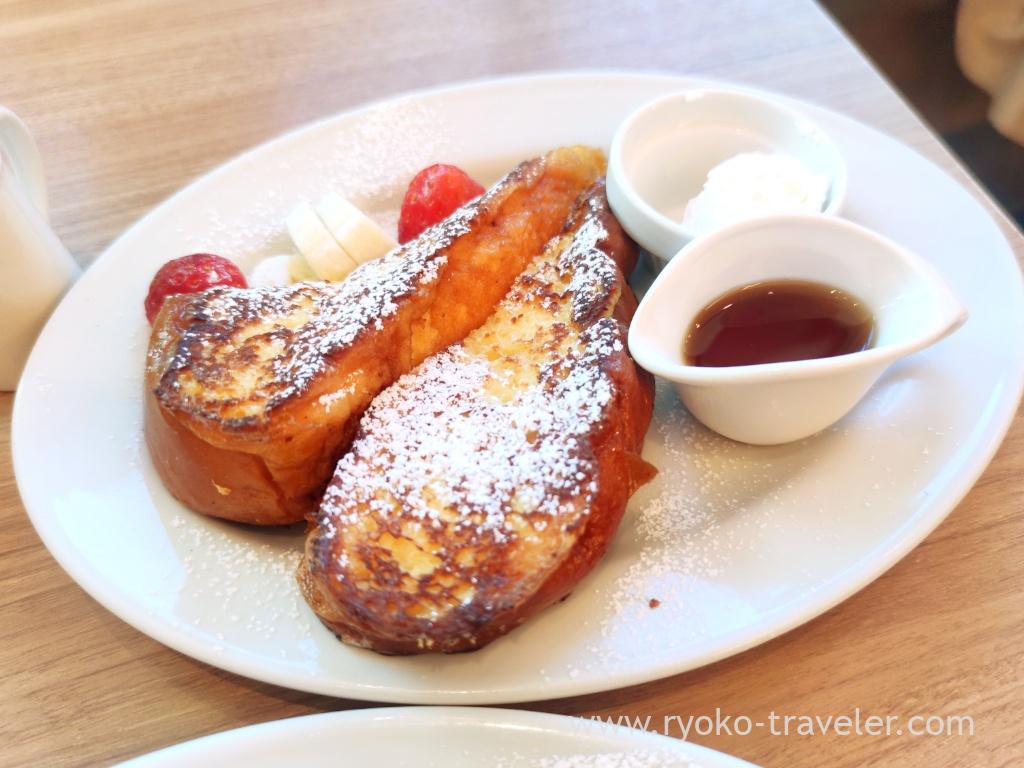 And another, lemon ricotta pancake. It's fruffy, too. It had raspberry and blueberry. The pancake had refreshing flavor of lemon and it went with such a berries.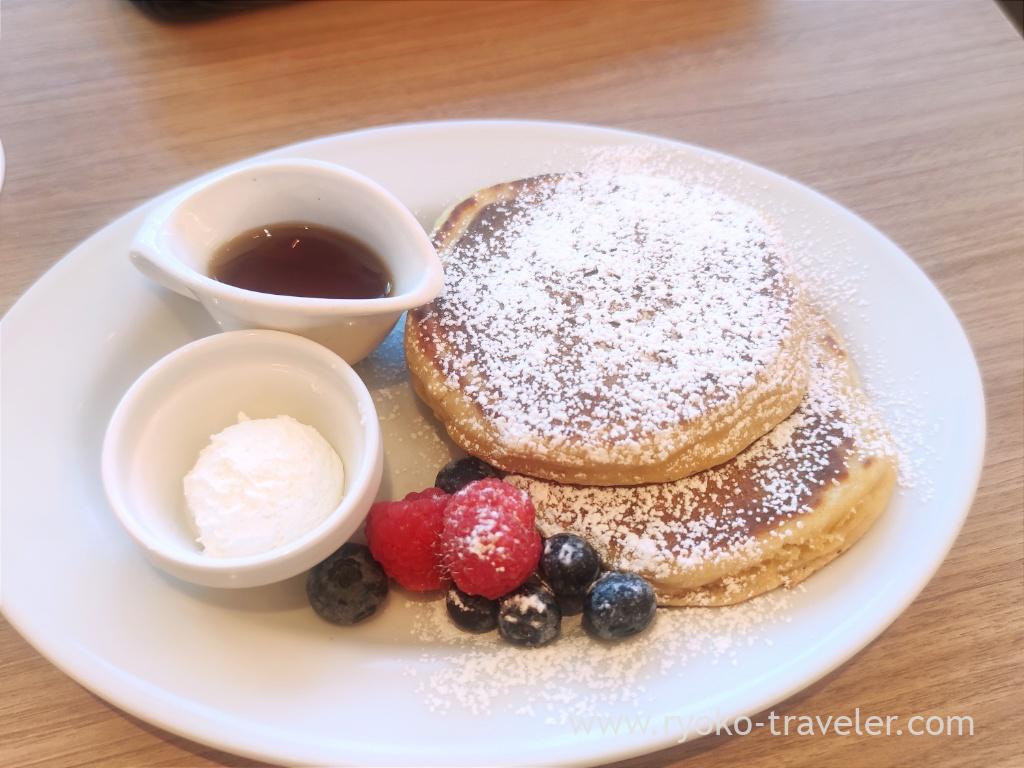 With drinks (Coffee or tea).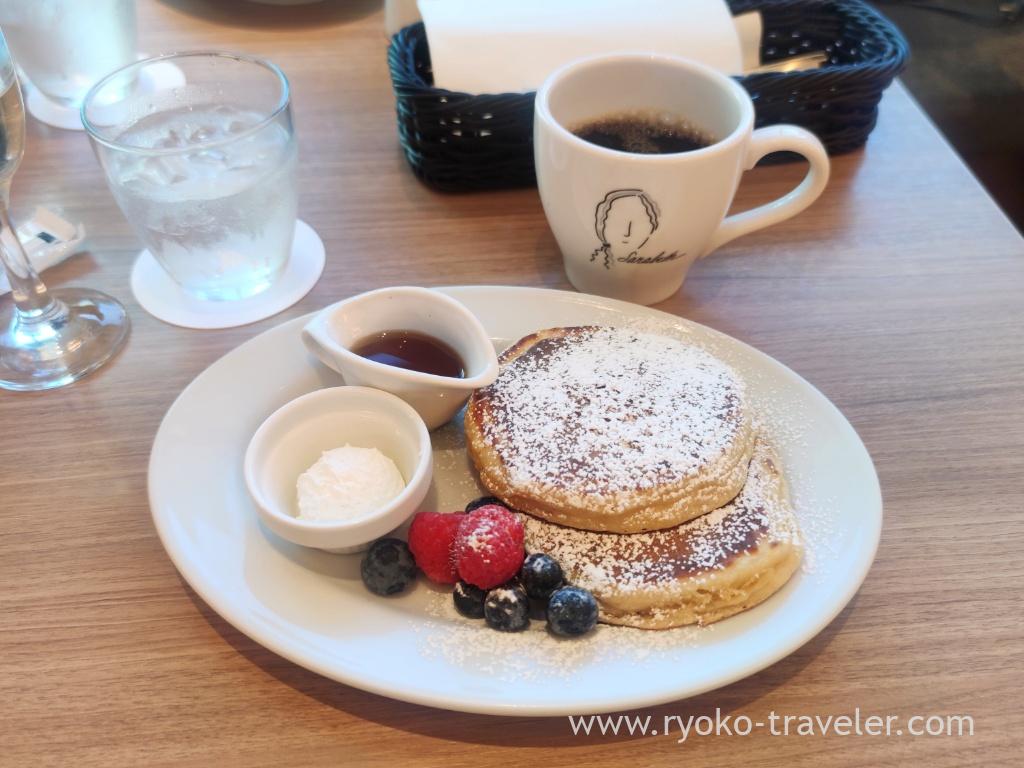 I thought it's not meal and dessert. Both is meal because of amount. I'm really glad that we can enjoy their signature foods at valuable price !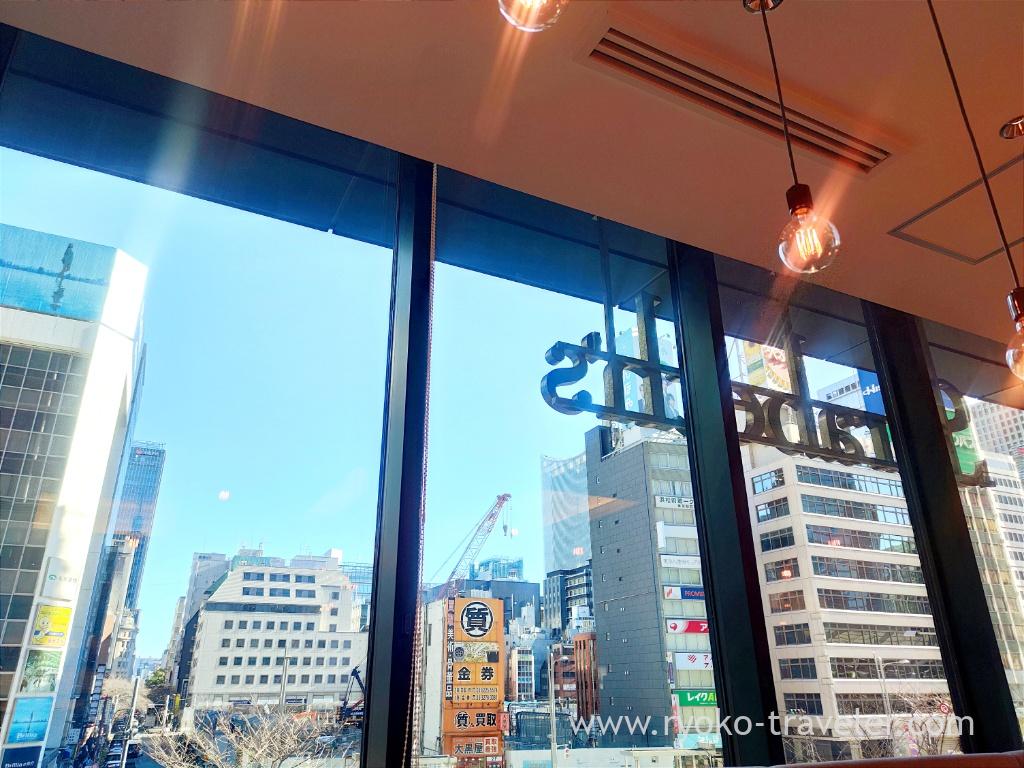 About

Name Sarabeth's Tokyo (サラベス東京店)
Open Morning through night
Reservation Available (
Tokyo,
Shinagawa,
Shinjuku,
Nagoya)
Credit card Available
URL Website / Instagram / Facebook
Google Map