I traveled to Uzbekistan from 19 August. 6 days trip. A local guide who can speak Japanese took care of us for 6 days.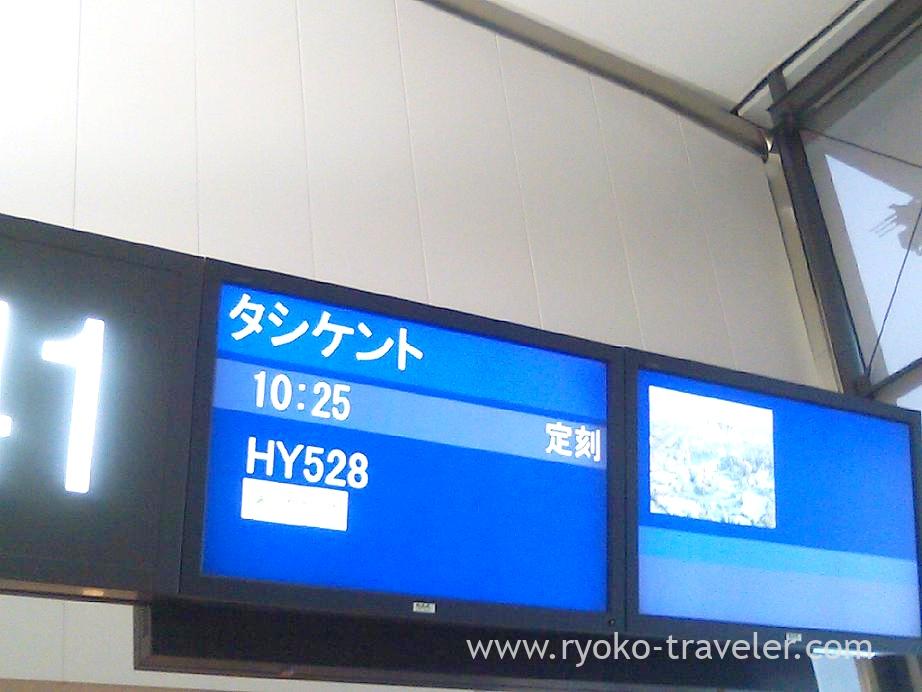 Almost all the seats bound for Tashkent are booked. I thought there are many people who go to Uzbekistan. But, most of passengers were in group tour, and their destinations were Great Britain, Russia, Italy, and so on. Actually, there were only 15 people whose destination is Uzbekistan.
We got out of Tashkent International Airport, and searched for the guide and found. I said hello to them and got into the car. First of all, we went to Uzbekistan Hotel. We stayed in there at first night. And as soon as we got to the hotel, we had dinner at restaurant on the upper floor in the hotel.
Gnocchi with a lot of herbs.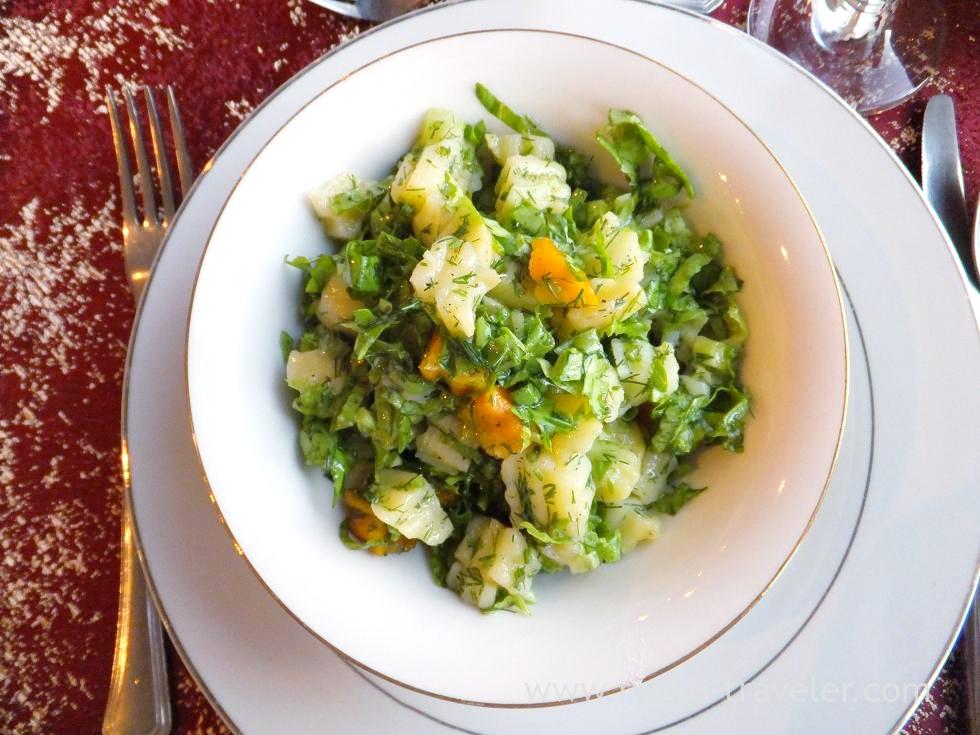 Pumpkin soup. It was tasteless.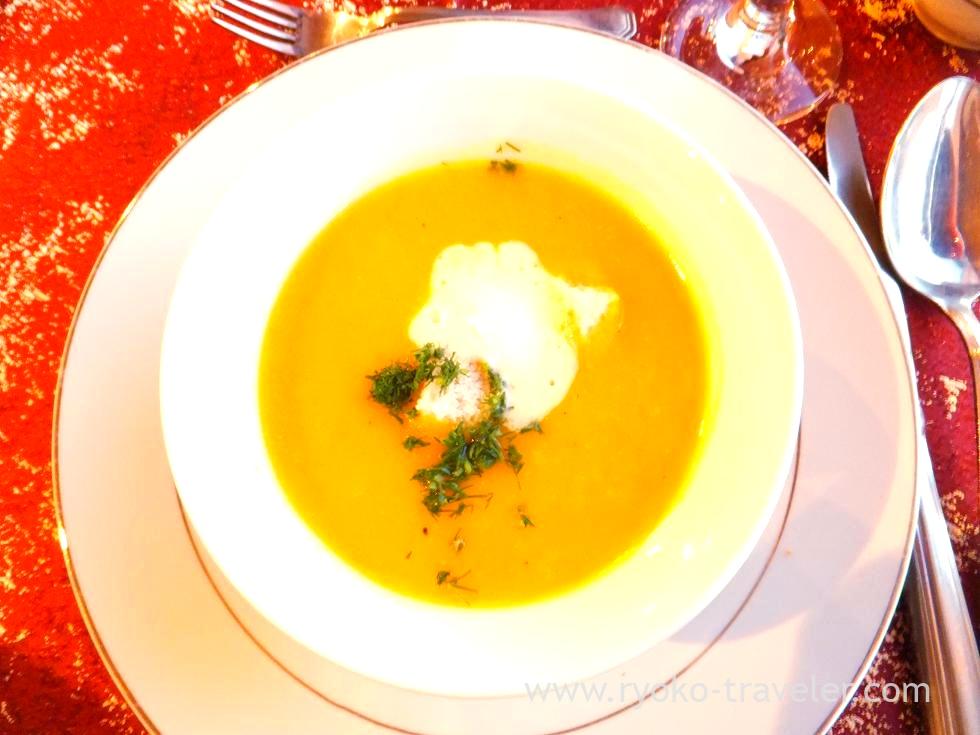 I don't understand what was the dish. But I felt spicy and sour. It is good!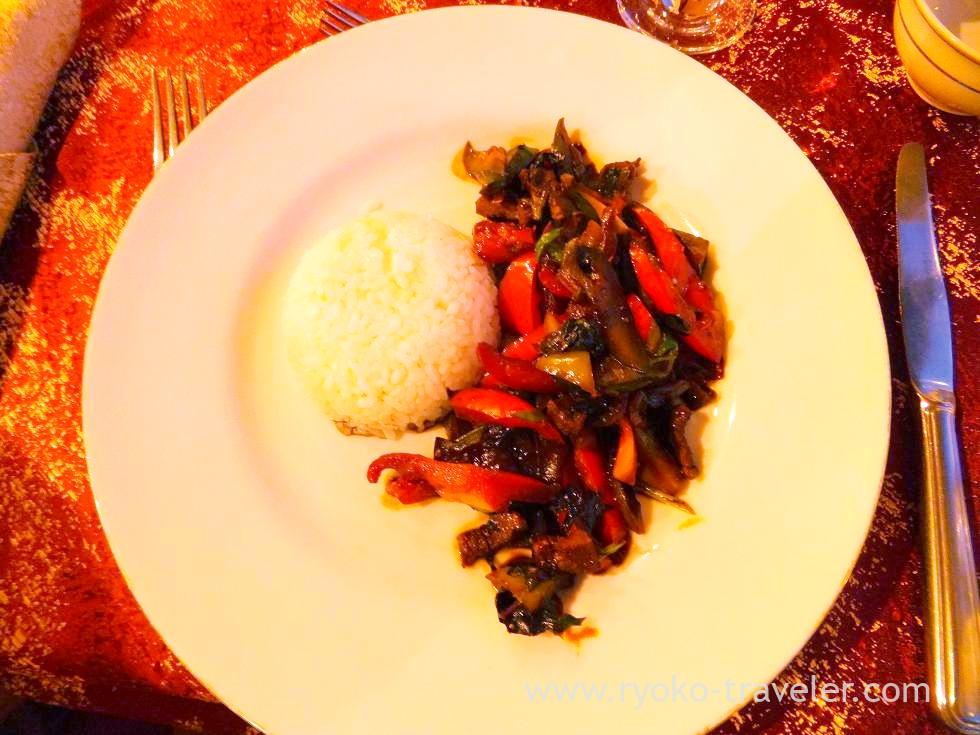 Milk icecream with nuts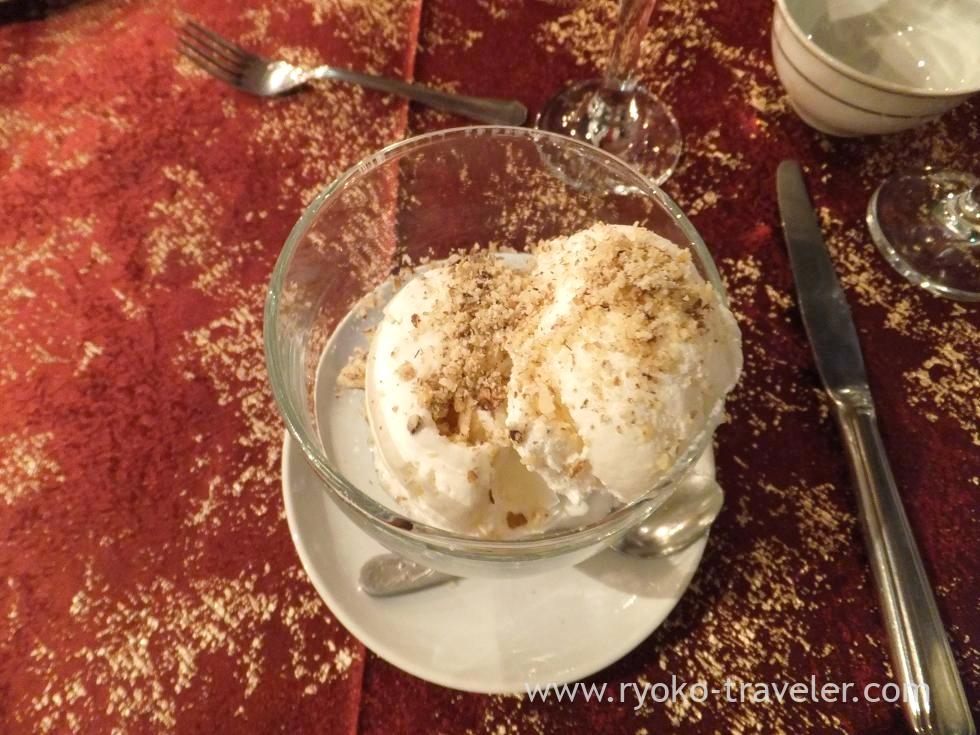 View from the restaurant. It is Amur Timur Square.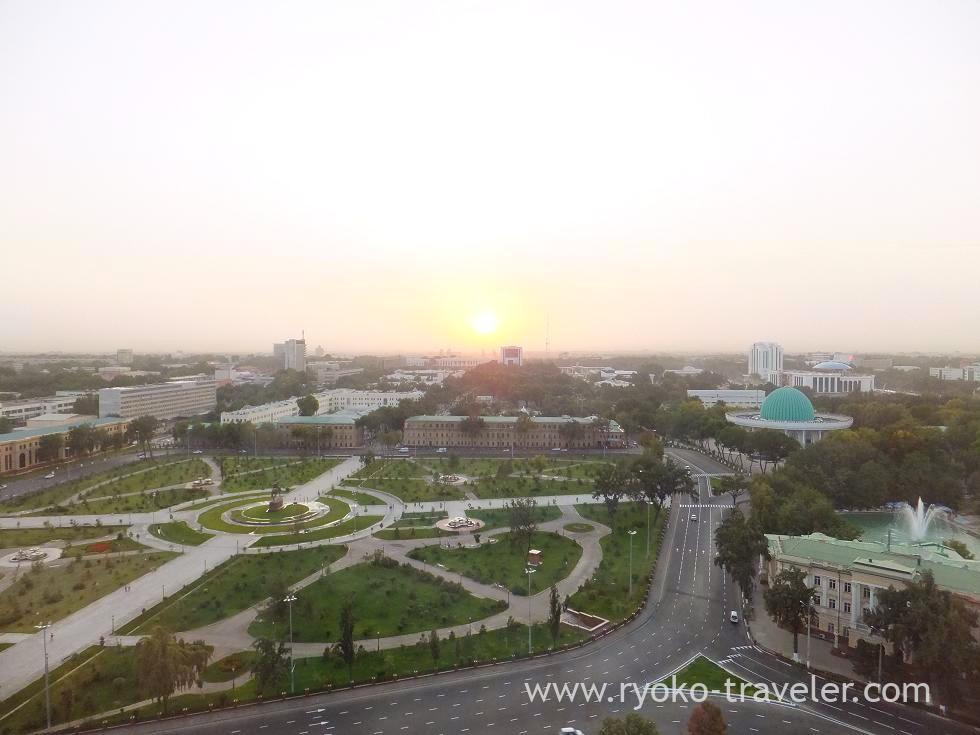 A hotel lobby (At our staying floor)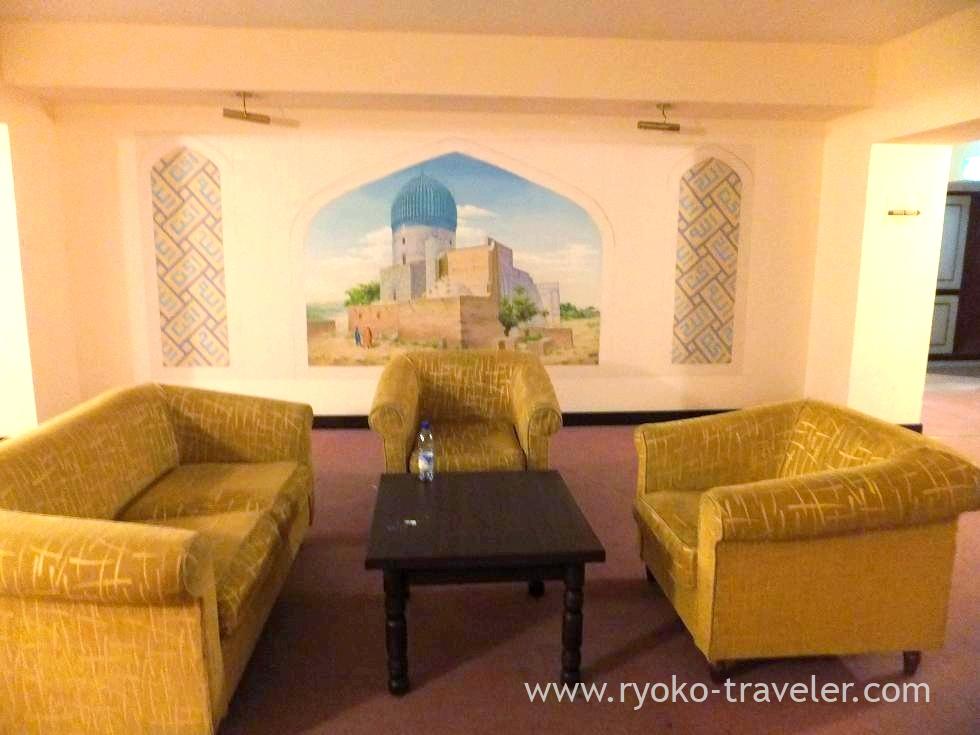 I felt there were dark atmosphere in the hotel just a little.. Where is the guests anybody else?