Though Toyosu Market was launched in October 2018, Aiyo (愛養) didn't open at that time.
But finally, AIYO have started their business in Toyosu Market. Now they are open from 7 a.m.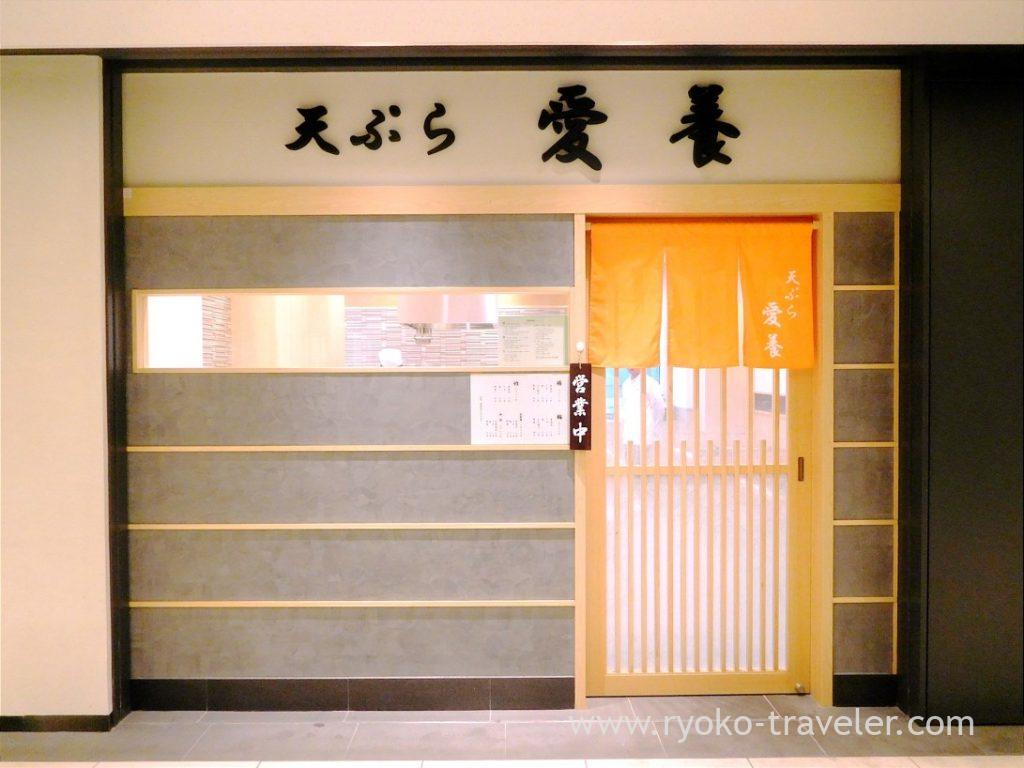 You might know, Aiyo was a cafe in Tsukiji former Market, but at Toyosu, they are tempura restaurant. Everyone must have been surprised at their entirely change. A man who served coffee at former Aiyo in Tsukiji work as waiter at current Aiyo.
Look at the post about the way to the Kanri building (management building).
There's a L-Shaped counter table surrounding the kitchen. And there're two tables. The interior is simple but have fancy atmosphere. I enjoyed the chef cooking from the counter seat along the aisle.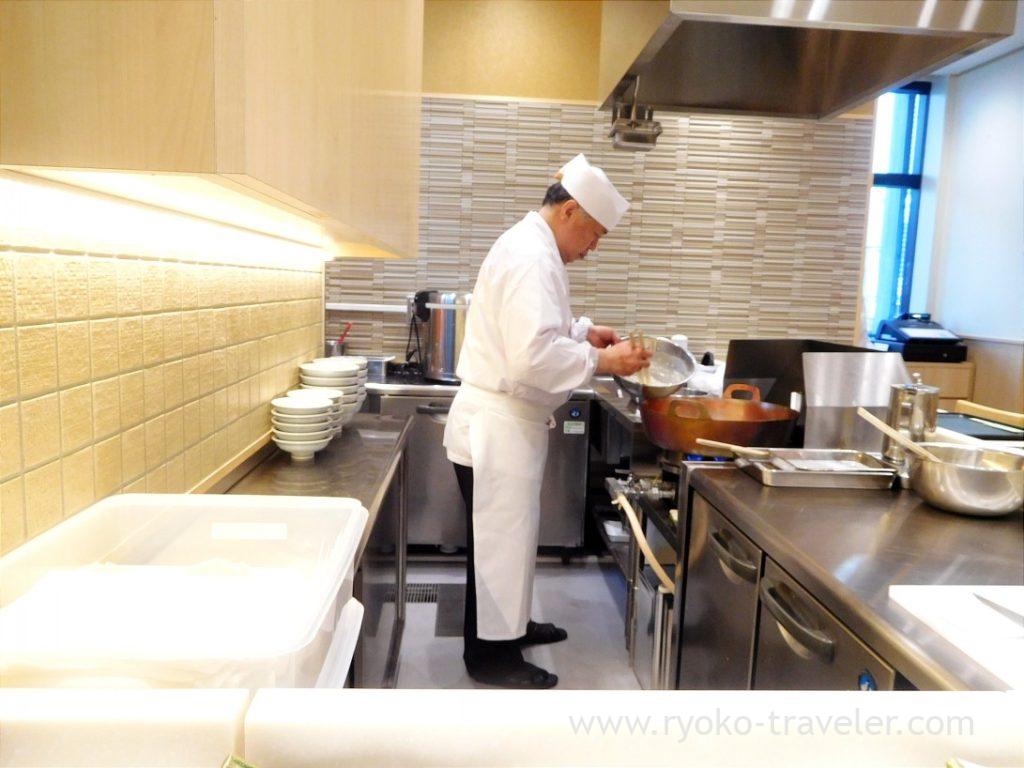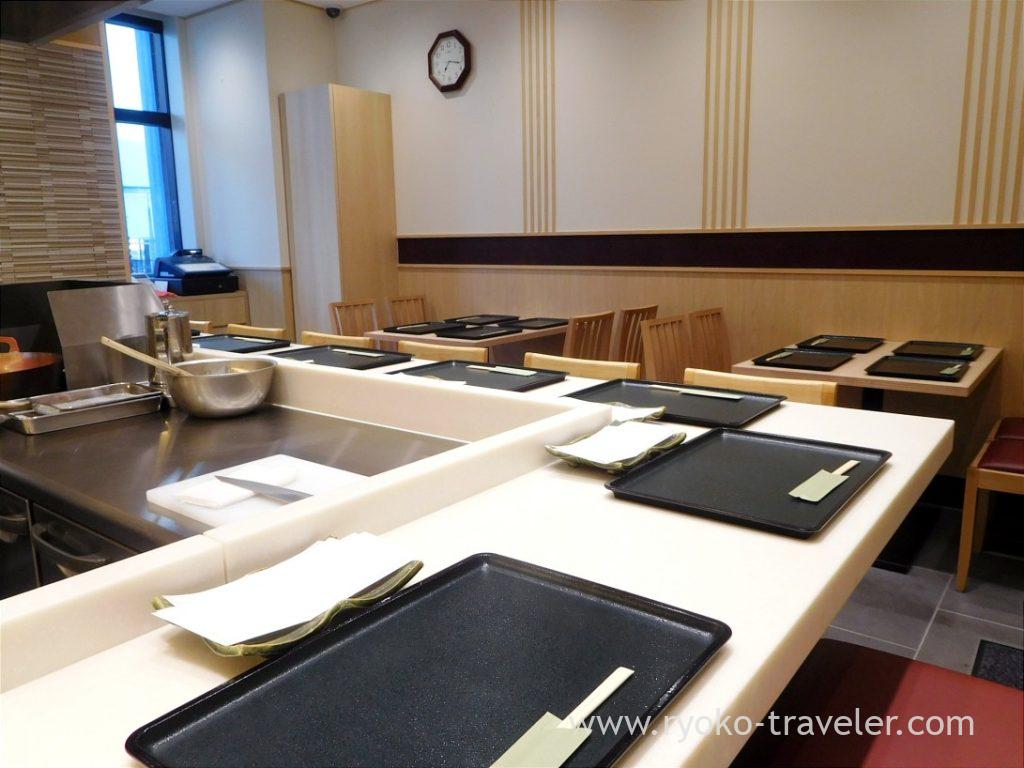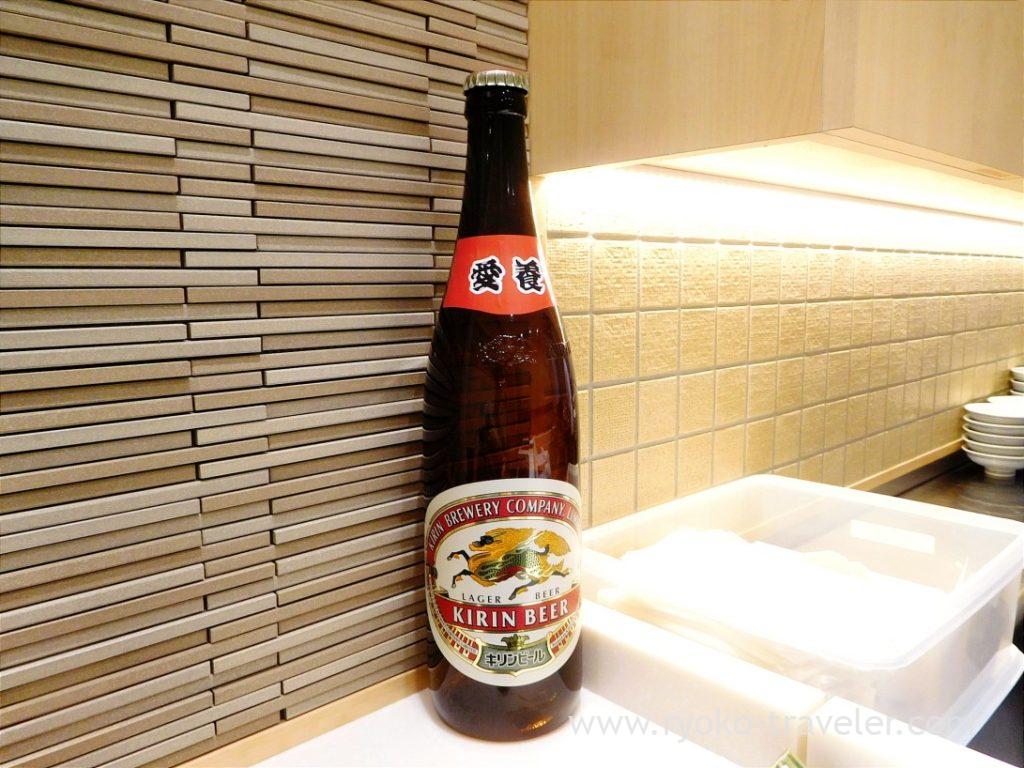 There're five foods on the menu. I forgot to take the photo, but there's English menu above it. Tax excluded.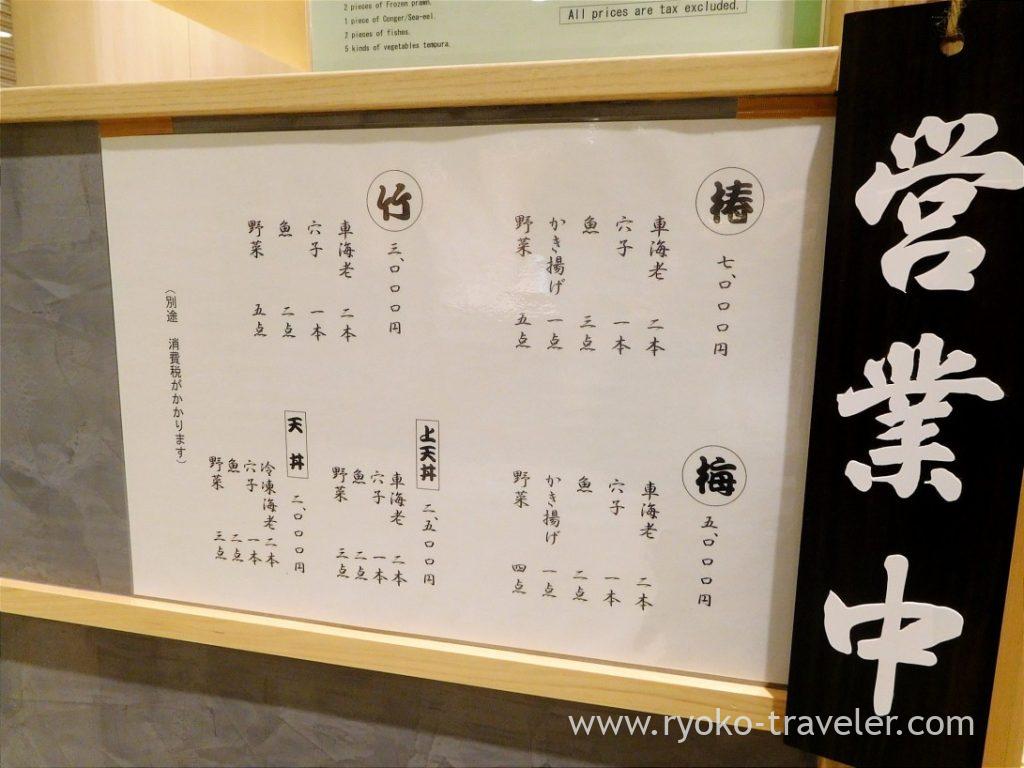 There're three courses. Ta-ke(竹, 3000 yen), Tsubaki (椿, 5000 yen) and Ume (梅, 7000 yen). The difference between those three courses is the amount of tempura.
And another, tendon (天丼, 2000 yen) and Jyo-tendon (上天丼, 2500 yen).
The difference is the quality of two prawns. Jyo-tendon have fresh Kuruma prawns. But normal tendon have frozen prawns.
And they have alcoholic drinks, too.
Beer (small bottle 450 yen, large bottle 650 yen), One portion of Japanese sake is 1000 yen.
And now, they serve valuable Service tendon (サービス天丼, 980 yen) until 9:30 a.m.
Because I had to work after breakfast, I couldn't take much time to eat. So, I ordered Jyo-tendon. Pickles and miso soup was served on the tray just before my tendon served.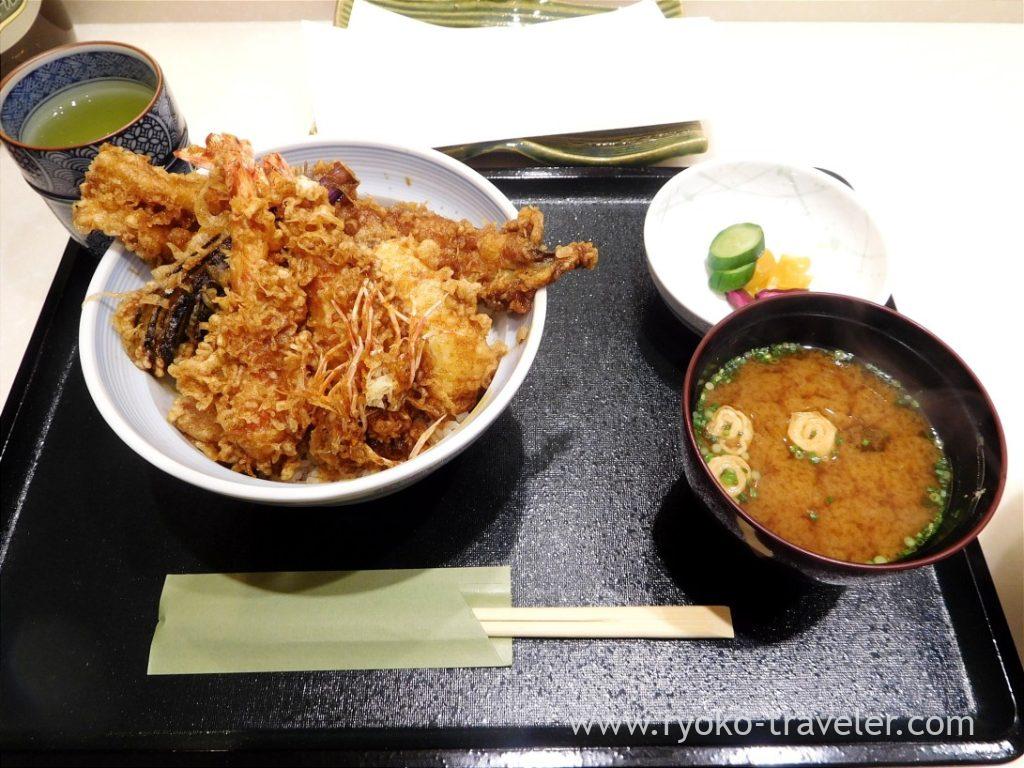 It have two Kuruma prawns, anago (conger eel), kisu (Japanese whiting), squid, eggplant, lotus root and shiitake mushrooms. In addition to put sauce on the rice, all tempura was soak into the sauce before put onto the rice. It's Edomae style.
But those were freshly cooked, so those were enough crisp.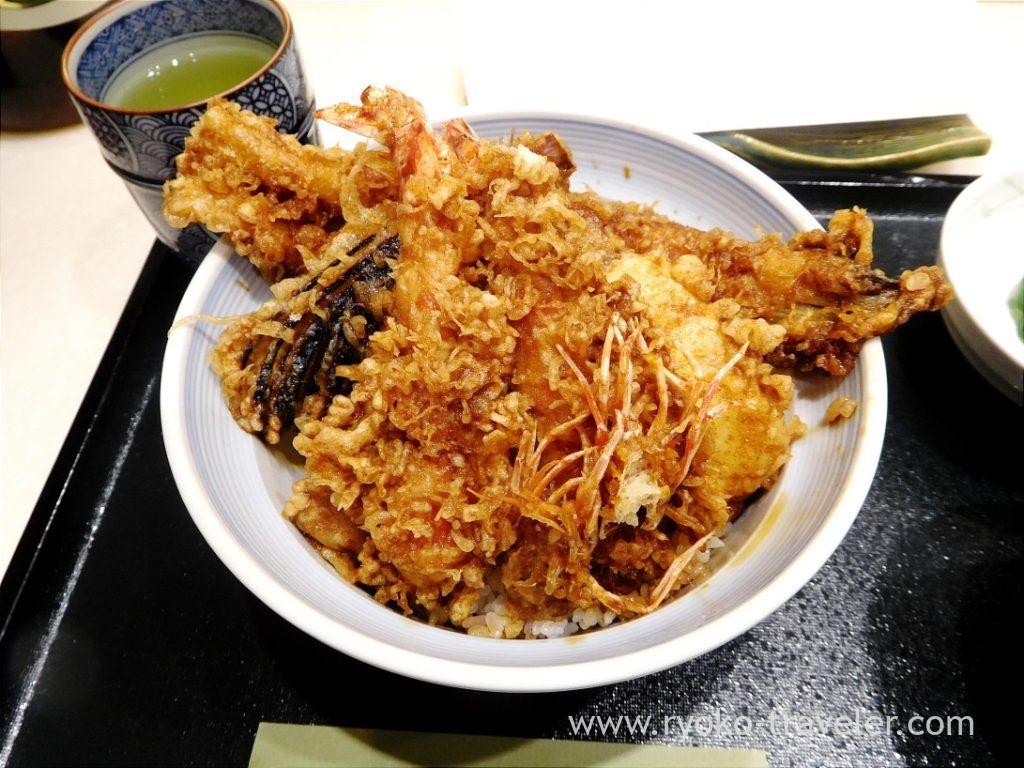 The texture of thickly slice of lotus root was like potato. I felt the flavor of anago and shrimps even those were dressed with strong sauce. The head of kuruma prawns. It was crisp and flavory. Delicious.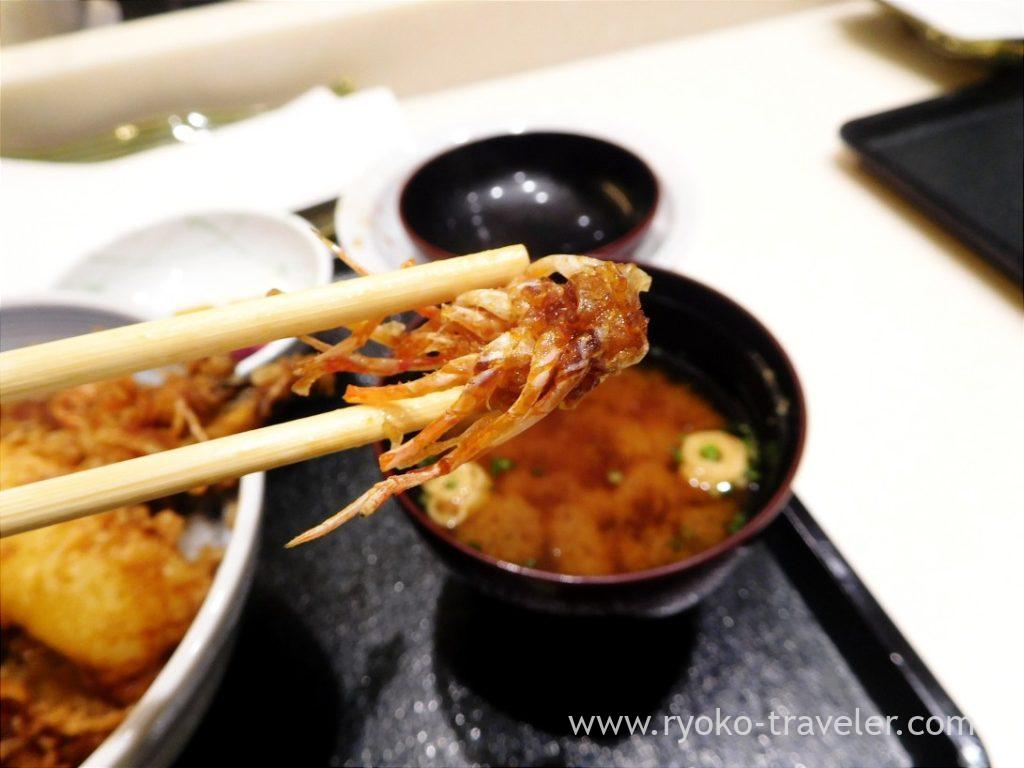 I want to visit there again when I take a day off for having their tempura course slowly.
About

Name Aiyo (愛養)
Open Breakfast, Lunch
Reservation Unavailable
Credit card Unavailable

Google Map