I posted about the breakfast that we ate in the second day's morning.
But today, I want to post about the night views in Takamatsu.
After we ate ramen at first night, we went toward Takamatsu harbor to see night views.
There is walking distance from Takamatsu station to Takamatsu harbor and red rights floated on the sea attracted us.
So, we went toward there.
The view of Takamatsu city from the sea. There weren't many people, so it was calm and the view was beautiful.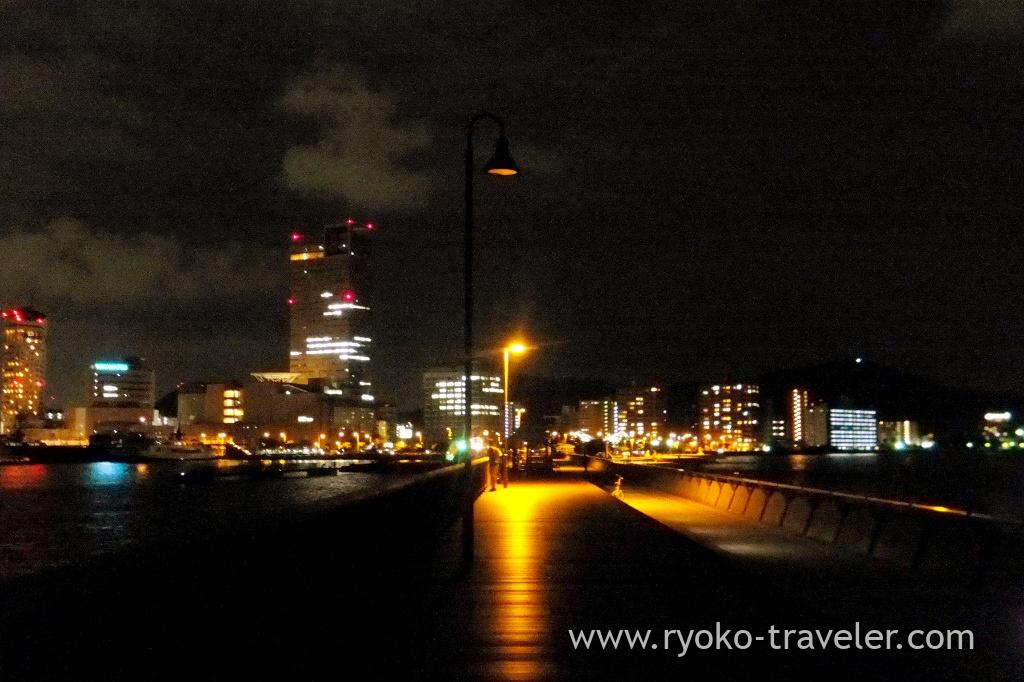 By the way,the red light attracted me at a distant place is different from what we expected. Umm. It's like fire truck…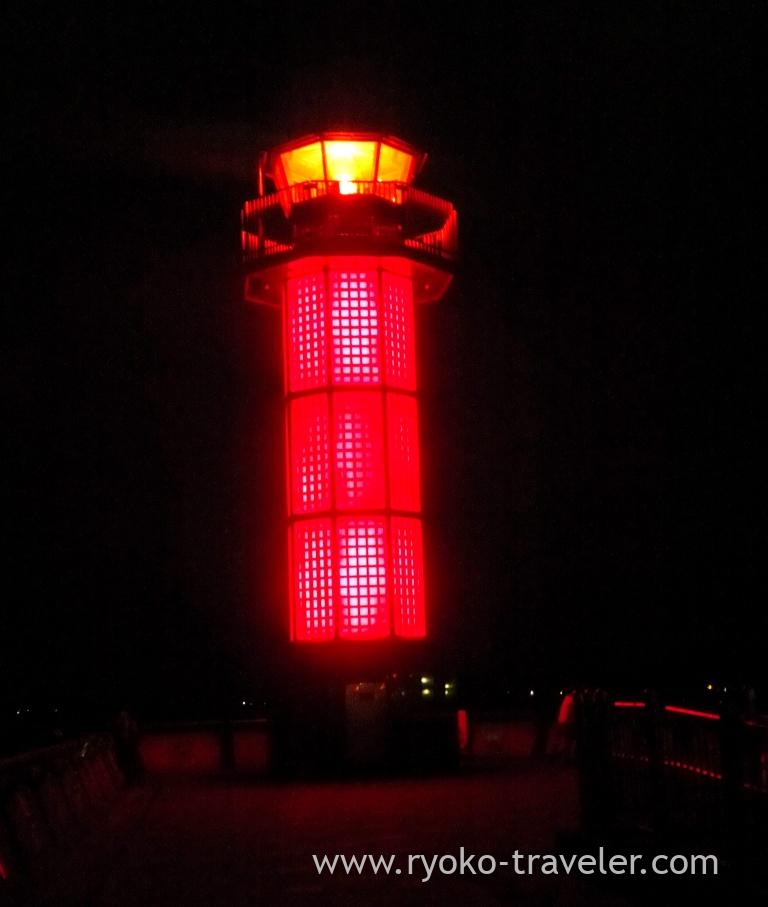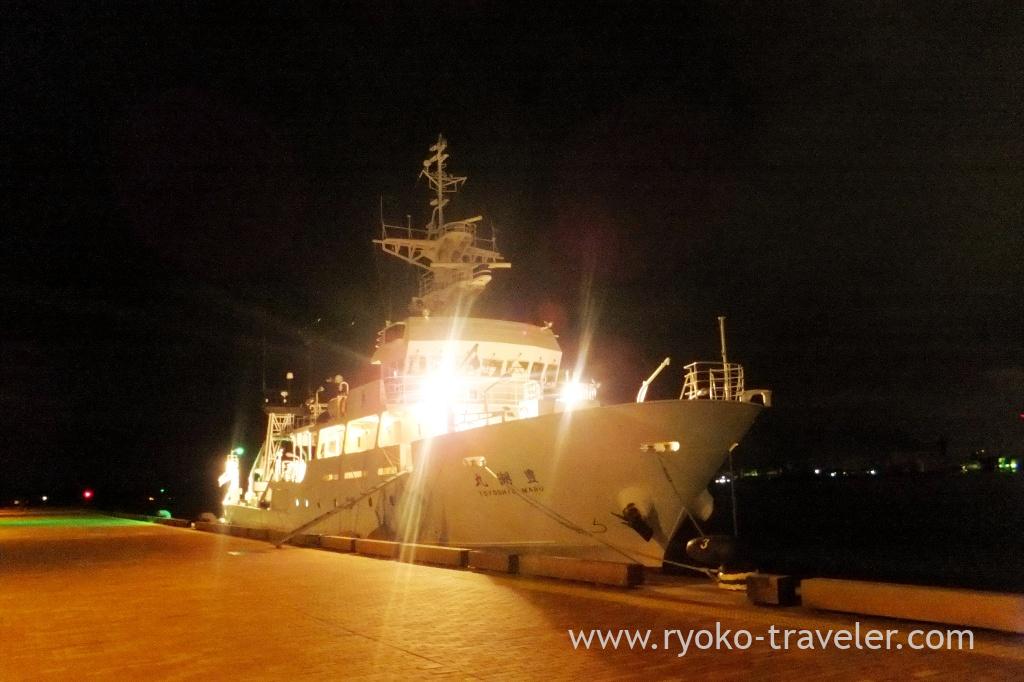 But the night view was splendid. There're not so many tall buildings and much illuminations But so such a mysterious light up in the dark attracted us.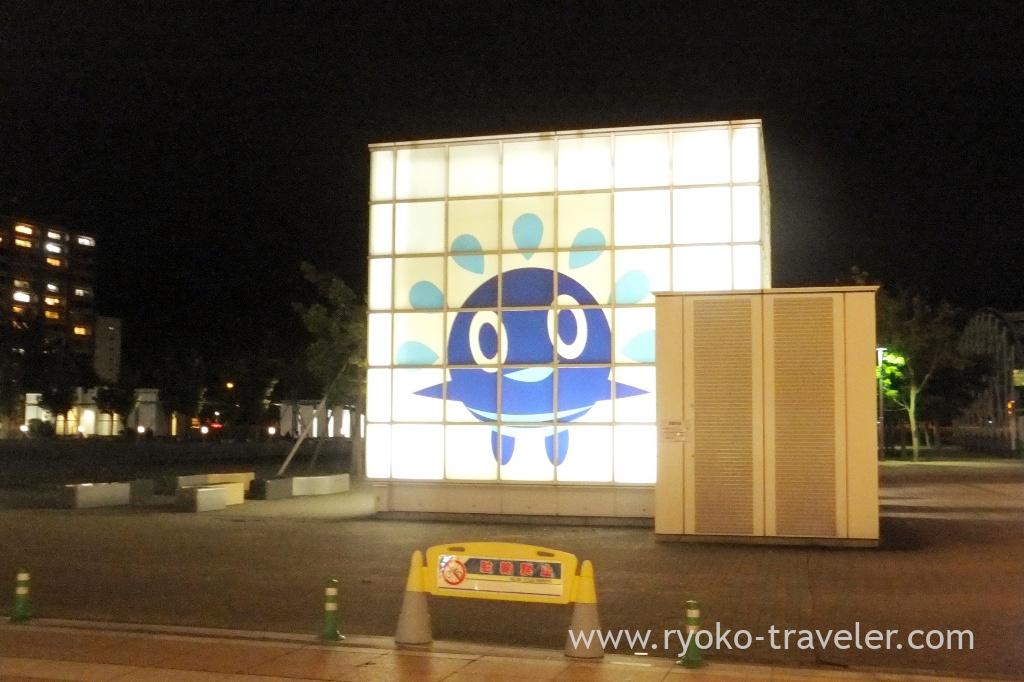 When we got to our hotel, it was near 12 a.m.
We went to bed soon.
We stayed this hotel. Takamatsu pearl hotel. I took it in the daytime.
There're capsule room, too (2500 JPN -).
Single room is enough inexpensive, too.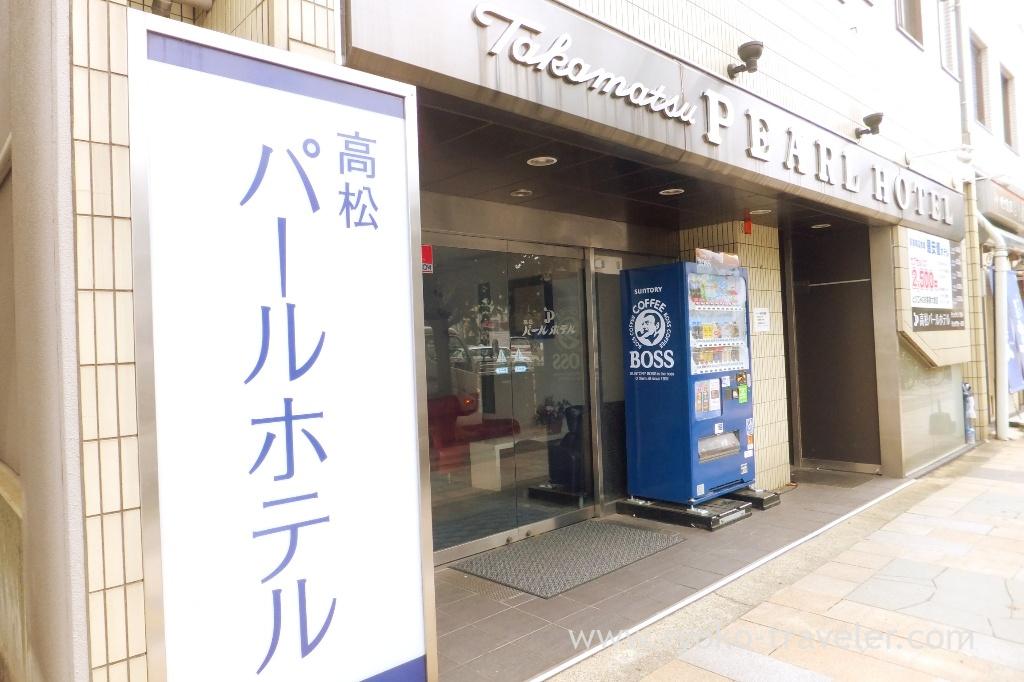 The single room is small, but the bed is wide enough.
Once I put my baggage roughly. So, the bed in this photo isn't tidy a bit 😛
Only one thing that we dissatisfied was their check-in time is late (5 a.m.)
There was no one at the front desk until that time.
But we have to stand because it is the reason why they can set such an inexpensive price.
There's locker on the ground floor and we can put our baggage before check-in and after check-out.