「 Roppongi / 六本木 」一覧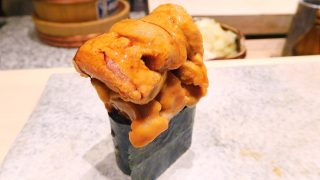 Sushi Yu is a Michellin-star awarded sushi restaurant and I had wanted to visit there. Only one year have passed since they have started their business in Roppongi area. What do you imagine about ...
Great Hamburger in Roppongi-Hills I have been to Roppongi-Hills after a long, long absence. There were as much people as ever. Roppongi-Hills have a good hamburger restaurant that is named AS Class...
I had eaten Chinese cuisine several times, but I had never met such an eccentric dishes. The restaurant is in a small building near Roppongi station. Kuronekoyoru(黒猫夜) This restaurant serves Chinese...