Fancy restaurant having long history.
We visited Suegen in front of Shinbashi station. Suegen is long-established restaurant and started their business in 1909. It is said to be that Yukio Mishima (novelist) had last dinner at Suegen. They have own page on Wikipedia 🙂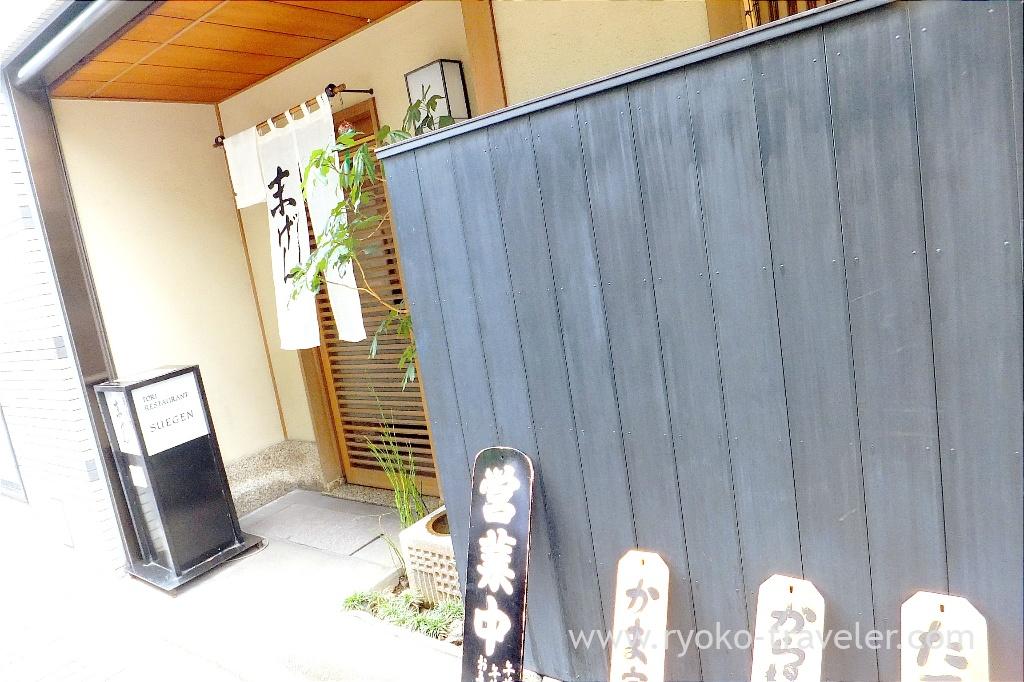 Lunch menu.
Suegen is a fancy restaurant, but they serve lunch at rather inexpensive price.
They have three lunch sets. Kama set (かま定食), Tatsuta-age (たつた揚げ定食) set and karaage set (から揚げ定食).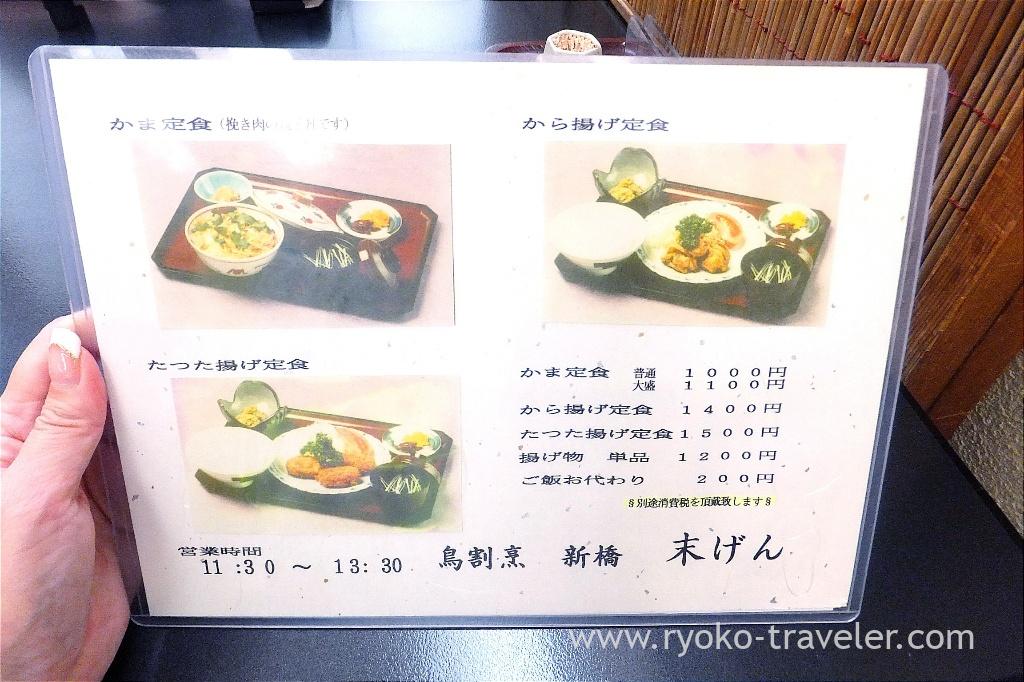 I chose their specialty. Kama set (かま定食, Large portion 1100 yen).
Every lunch set have soup, pickled vegetables and small dish.
Kama set is oyakodon. But I think you don't know such an oyakodon. Speaking of oyakodon, chicken meat is used. But Suegen use minced meat (Jiyodori chicken, shamo chicken and duck).
The sauce was rather sweet and had strong tastes. There's no pepper on each tables, but if you ask, staffs serve you pepper for it.
Tatsuta-age set (たつた揚げ定食, 1500 yen)
Tatsuta-age is similar to karaage.
But their tatsuta-age is differ from that I know. It's like minced meat croquette !
It was seasoned lightly, and Worcester sauce was served with it.
I like tatsuta-age better than kama set because of such a light tastes 🙂
But I want to try karaage next time !
About Tsukumo Tonkotsu ramen Ebisu Honten (末げん)
Address / 1F S-Plaza Yayoi bldg, 2-15-7, Shinbashi, Minato-ku, Tokyo
Station / Shinbashi station (JR, Tokyo metro)
Open / 11:30 – 13:30, 17:00 – 22:00
Closed / Sundays and another national holidays
Website / http://www.tukumo.com/(in Japanese only)